Miami Beach | Florida
Surfing in Miami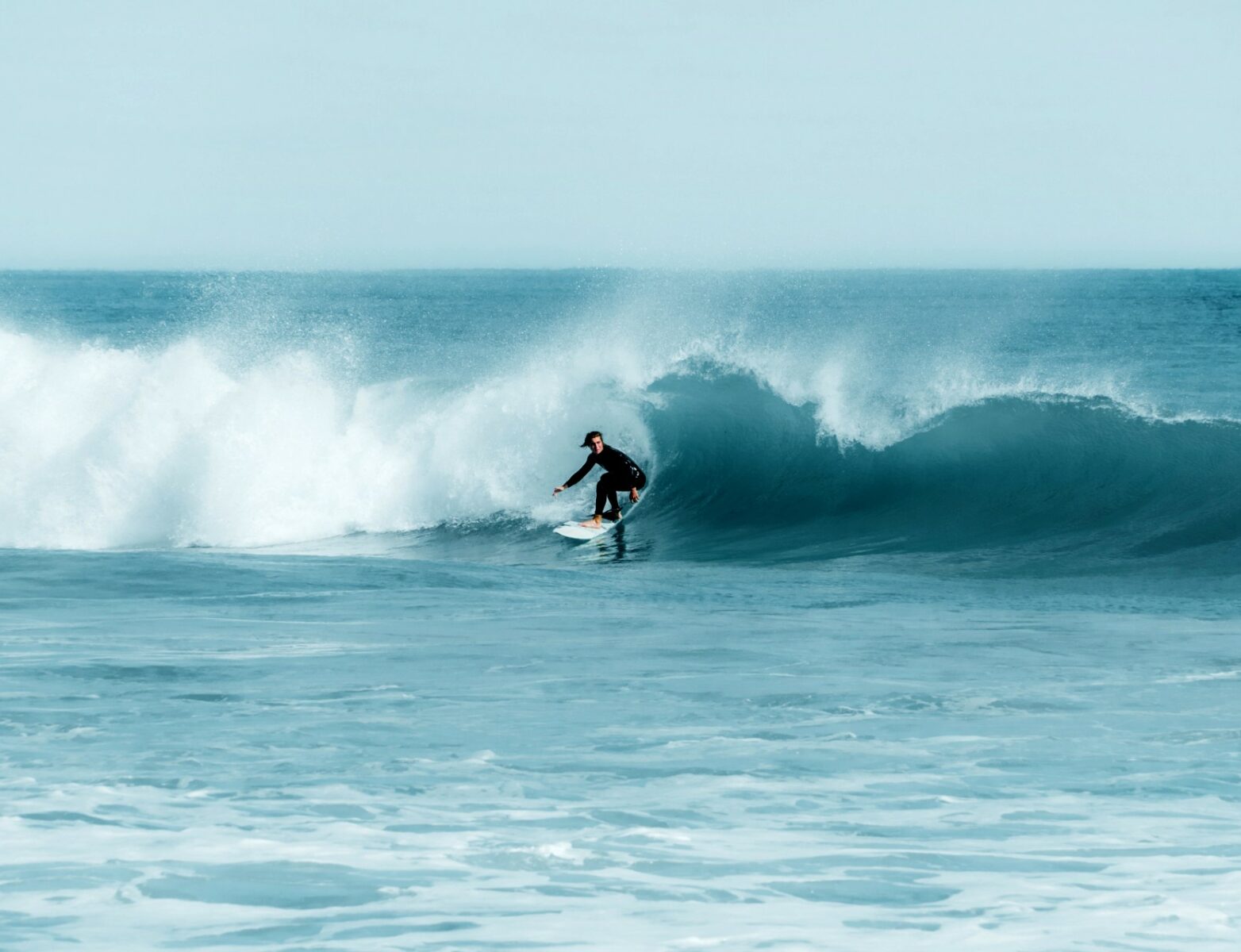 Nearest city
Miami International Airport (MIA) is 11.5 miles from South Beach
Miami's South Beach is iconic for barrels, bikinis, and bookending a surf session with global cuisine and never-ending nightlife. This oceanside city might be best known for warm water, eye-popping colors and people watching, but it's also one of the few places benefiting from the north-east swell along Florida's coastline. South Beach, specifically at Penrod Park, is the main destination for Miami surfing, where local surfing guides can show you additional groundswells at coastal gems at 21st, 14th and 96th streets.
Most Popular Adventures
Group Surf Lessons
From $70 per person
·
1.5 hours
Find out what it's like to stand on a surfboard and glide on a wave in turquoise water. You'll be supported every step of the way for beginner lessons that are taught in water less than 3 feet deep with a soft, sandy bottom. Experiment with a variety of boards in a safe, playful environment for all ages and skill levels.
Private Surf Lessons
From $75 per person
·
1 hour
Looking for customized attention with some positivity sprinkled in? Whether you're looking for the confidence to start surfing, or tips to reach the next step, you will get one hour of private surfing lessons to focus on your needs.
Full-Day Surf Instruction
From $229 per person
·
6 hours
Experience the ultimate surf instruction with a full day on the water, just like a local surfer. You'll learn new skills customized for your skill level. Paired with one instructor, work on your carve with an expert, either alone or with a friend.
Things you need to know
When is the best time to go?
For most of the year, the surf conditions in Miami are flat…but when it's on it's on! The best waves come at the end of storm season, which runs October through November. North swells are rare, but when conditions are prime, you'll find powerful A-Frame waves that are fast and hollow.
What if I've never surfed before?
Surf lessons are recommended for anyone starting out with surfing. Waves are smaller in Miami, an ideal setting for first-timers. A guide will teach you how to be safe, have fun and work toward standing up on your board. It's worth all a bit of practice, we promise!
Is there a minimum age requirement?
No time is too early to learn to surf! There's surf lessons for all ages available (with some restrictions), so let us know the ages of the people in your party and we'll set you up with a suitable instructor.
Group sizes and pricing
Lessons and guided surf tours can be arranged for groups of any size, whether it's one person or ten. So whether you're traveling alone or with your whole family, let us know and we'll set you up with instructors that can accomodate your whole party. Pricing ranges from per person to per group depending on the adventure.
What about bad weather?
Mother Nature can always get in the way of planned outdoor adventuring. If you're hit with an unexpected curveball — like heavy storms or unrideable swells — your instructor will know the best course of action to take, determining whether it's safe to move forward with the trip, switch to a different local spot, or reschedule your adventure for a more favorable day. Prior to booking, your guiding service will provide you with all the details you need to know.
Brief background of area
Miami surfing is a tourist favorite, and for good reason. Despite the risk of flat water during the winter months, you'll enjoy warm waters on the Atlantic coast with thrilling waves if you're patient. Be prepared to share the beach with other surfers since an impressive 126.1 million out-of-state visitors came to Florida in 2018. You can also shop for paddleboards, wakeboards, and other water sports gear steps from the beach.
Do I need a permit?
No, but a guide will be able to direct you to local spots and show you proper surf etiquette to blend in with the locals.
Getting there
Getting to Miami Beach is easy thanks to the proximity of the Miami International Airport (MIA) being just 11.5 miles away. You'll need to get a taxi to bring you to the beach, and because of the walkability of the coastal community, you won't need to rent a car if you don't feel like it.
Gear list
Guides will provide equipment, including boards.
Swimming suit
Beach towel
Water
Sunscreen
EZride Surf School
Surf Instructors
Using techniques developed from 33 years of surf experience, CPR-certified and prof...
Sobe Surf
Surf Instructors
As one of Miami's oldest surfing schools, Sobe's certified instructors provide surf...
Viking Surf Camp
Surf Instructors
Operating since 2003 by a two-time East Coast Pro Surfing Champion, CPR and first-a...