ROCKAWAY BEACH | NEW YORK
Weekend Surf and Yoga Retreat in NYC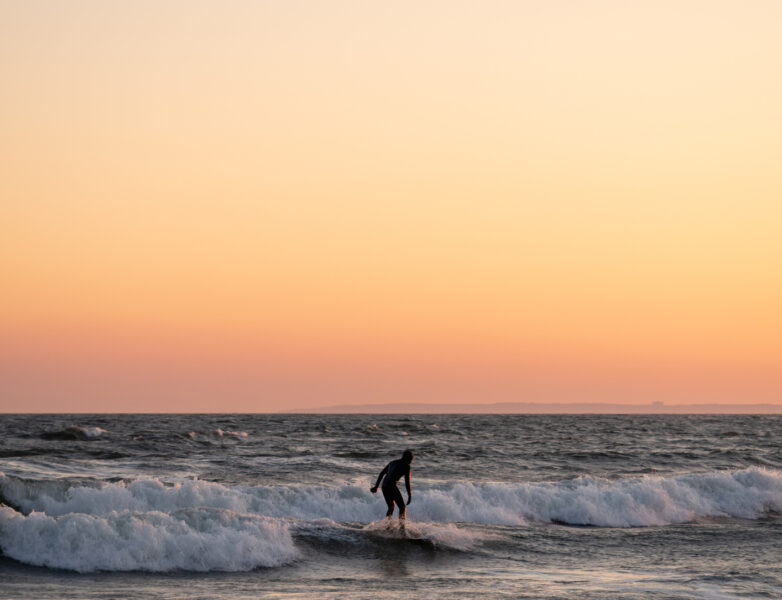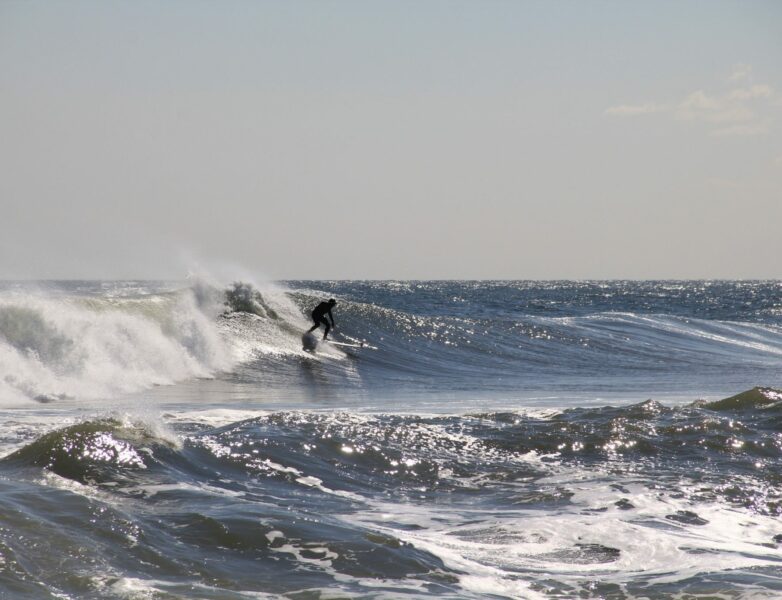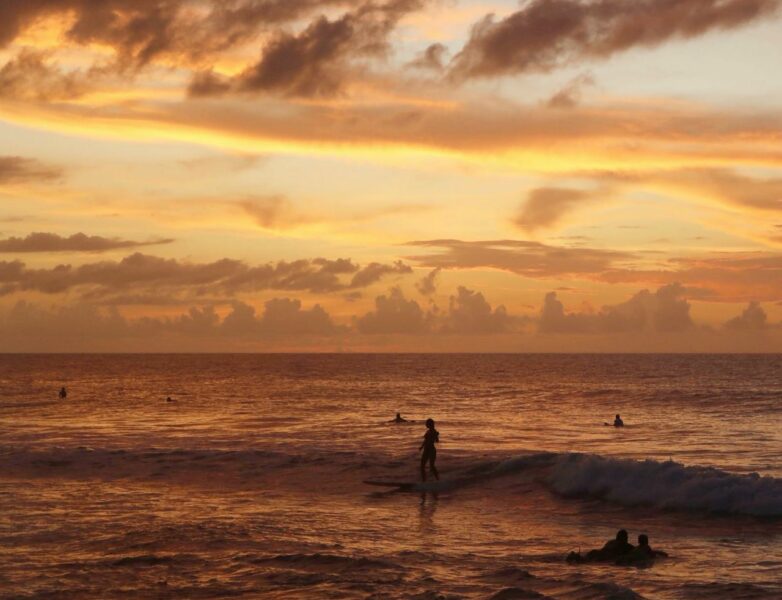 Season

Year-round; peak season is September through April
Experience a weekend of fun and adventure in the Rockaways
With just a short subway ride, you and your friends can explore 10 miles of boardwalk and beach, paddle out for a surf with experienced local guides, and stretch your mind & body with private yoga instruction. Prepare for your surf session with vinyasa yoga, cool down with a stroll on the newly-rebuilt boardwalk, or pop by the local brewery afterward for a beer.
This weekend escape is designed to satisfy complete rookies who are keen to learn surf basics, as well as intermediate surfers looking to hone their skills. Private yoga instruction is available for all levels. Be prepared to meet fellow surf friends, enjoy the weekend in a relaxed company, and recharge your battery for the week!
Trip Highlights
Two days of private surf instruction
Morning and post-surf yoga classes
Welcome dinner with brief water safety and surf etiquette education
Breakfast provided Saturday and Sunday
2 nights accommodation included
Recommendations for local sites and bites!
Guides we recommend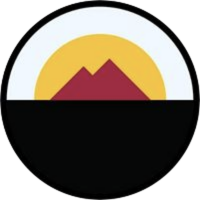 Bike Hike Tours
With more than a decade in the adventure travel industry, Bike Hike Tours brings ex...
View details
Things you need to know
Why should I book with 57hours?
With us, it's all play and no work for you! 57hours is an open platform that connects you with trained and certified outdoor adventure professionals all over the world. Using our tech-savvy, we make it super easy to find and book adventures worth tackling, with guides worth booking, all gathered from the first-hand experiences of the locals who adventure in these amazing locations.
Why should I go surfing?
Surfing is more than a sport. When you're out on the water, you're a part of the ocean itself. Watch a professional surfer shred, and you can barely tell where the surfer ends and the wave begins. With the right instruction, you can get there, too. Our guides will teach you to be one with nature and have you dancing on the water in no time.
What's included?
What you get in this adventure:
Private surf lessons
Yoga clasess
Equipment: surfboard, wetsuit, gloves, booties
Shared room accommodations with your group
Local recommendations for sightseeing in your down time
Meals: Friday welcome dinner and breakfast Saturday/Sunday
Experienced local guides
Waivers and/or insurance taken care of before the trip
Emergency contact available anytime
What's not included:
Transportation
Travel and activity insurance
Extra food & drinks
What should I bring?
Comfortable clothes for yoga, swimsuit, towel, sunscreen, snacks and good vibes — we will take care of the rest.
Accommodation
During this retreat, you will stay in a traditional beach house with private backyard just steps from the ocean. Standard double or twin rooms are included in the $682 per person price. Single rooms are available for an additional fee of $180 per person.
What if I've never surfed or practiced yoga before?
Complete beginners in both disciplines are welcome.
Waves are smaller at Rockaway Beach, making it an ideal setting for first-timers. A surf instructor will teach you how to be safe, have fun and work toward standing up on your board. It's all worth all a bit of practice, we promise!
How many lessons until I learn to surf?
Lessons are completely catered to your goals and experience level.
If this is your first time, an experienced instructor will show you the ropes and teach you how to catch waves safely. It's harder than in the movies, but you'll get there. Some students will be able to stand up on their first try, while others will require a few more lessons to do the same. There are many factors at play, your fitness level and stamina, surf conditions, winds and tides. One thing's for sure, we'll be with you every step of the way, and you'll have fun doing it.
What's the itinerary?
Day 1 – Friday
4:00-6:00 pm Check-In
6:00-7:00 pm Dinner and meeting the crew
7:00-8:30 pm Water safety and surf etiquette lesson
Snooze say goodnight and prepare for bed!
Day 2 – Saturday
7:00-7:45 am Breakfast
8:00-9:00 am Morning stretch and yoga
9:30 – 11:00 am Morning surf lesson
12:00 pm Lunch time
2:30 – 4:00 pm Afternoon surf lesson
6:00 – 7:00 pm Restorative yoga
7:30 pm Dinner
Massage (optional)
Day 3 – Sunday
6:00-7:45 am Breakfast
8:00-9:00 Morning stretch and yoga
9:30 – 11:00 Surf lesson
Restorative yoga (optional)
Lunch and saying goodbye, it always comes too fast
Massage (optional)
How good of a swimmer do I need to be?
No one expects you to swim like you're in the Olympics, but you need to be able to keep your head above water and know how to tread.
You'll feel much more comfortable in the ocean if you're sure you can swim at least two lengths of a pool. Keep in mind that surfing is physically straining, like any sport, so you should prepare beforehand with stretching and light cardio. This way, you'll be better equipped to handle what the ocean throws, and in a better position to ride the waves with ease.
What should I do if I wear contact lenses?
Disposable contact lenses are the best option for surfing. Otherwise, you can wear an old pair and close your eyes tightly when underwater. Either way, consider wearing swimming goggles to avoid losing your contacts.
Is there a minimum age requirement?
If you're younger than 18 years, contact us prior to booking. Otherwise, you are good to go!
Tours are designed at your own pace and you will enjoy no matter what your age.
What about group sizes?
There is a 4-person minimum and a 12-person maximum for the weekend retreat.
We only run small group adventures to ensure that everyone has the best experience possible and nobody gets lost in the crowd.
Also, remember that the classes require a minimum enrolment of four people. If you are booking alone for a class, your reservation is subject to change up until the last day if the minimum enrolment is not reached.
But fear not, as that is rarely the case.
What about bad weather?
Surf instructors are prepared for almost anything Mother Nature can throw and them, and you'll find yourself surfing in most weather conditions.
If any significant threats to your safety begin to appear, such as thunderstorms or unmanageable waves, your instructor will not hesitate to reschedule your adventure for a more favorable day. Our own 57hours team can confirm that's rarely the case, though. If you're really eager, you can get lessons rain or shine, but we have to admit, the beach and sun go hand in hand together, so check the weather forecast!
Cancelation policy
All policies regarding cancellation, rescheduling and trip insurance will be clearly laid out by your guide prior to booking your adventure. Contact us if you'd like more information on a specific adventure.
Getting there and meeting location
Beach houses are located between 67th Street and 90th Street in Rockaway Beach. The exact address will be provided after the booking is completed.
To reach the Rockaways by subway, take the A-Train towards Far Rockaway. From here, you're within a comfortable walking distance from the beach.
If traveling by car, take the Prospect Expressway to Shore/Belt Parkway East. At Exit 11S take Flatbush Ave south over the Marine Parkway Bridge to Shorefront Parkway. There is free street parking throughout the area.