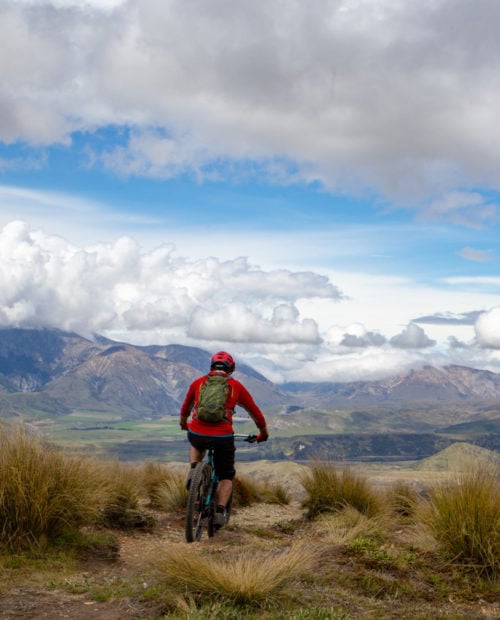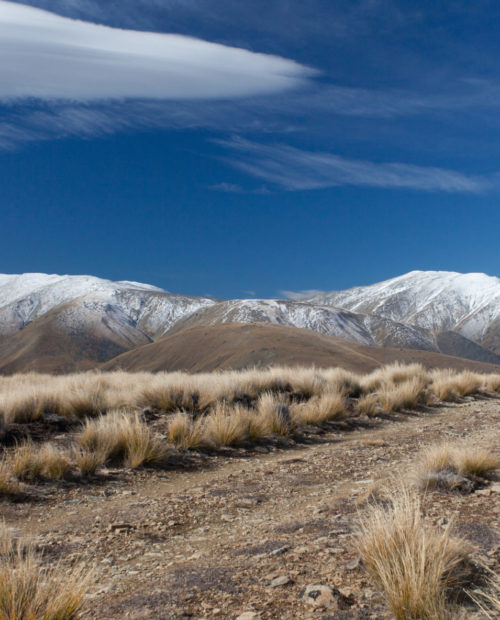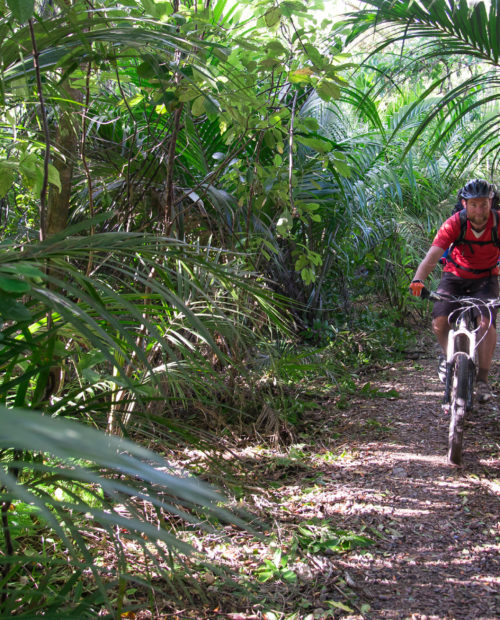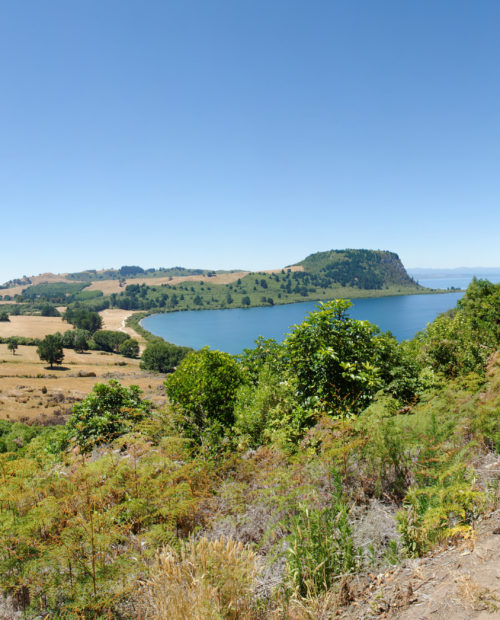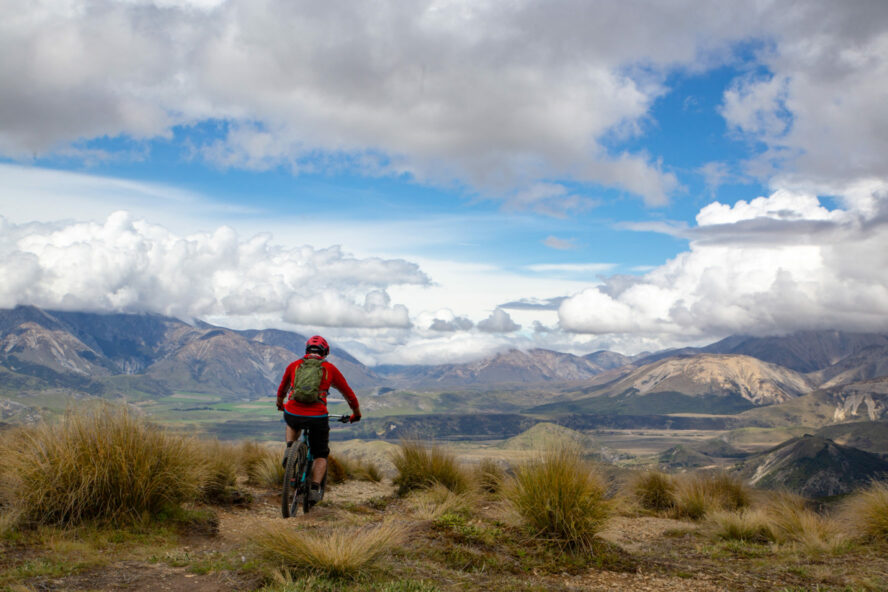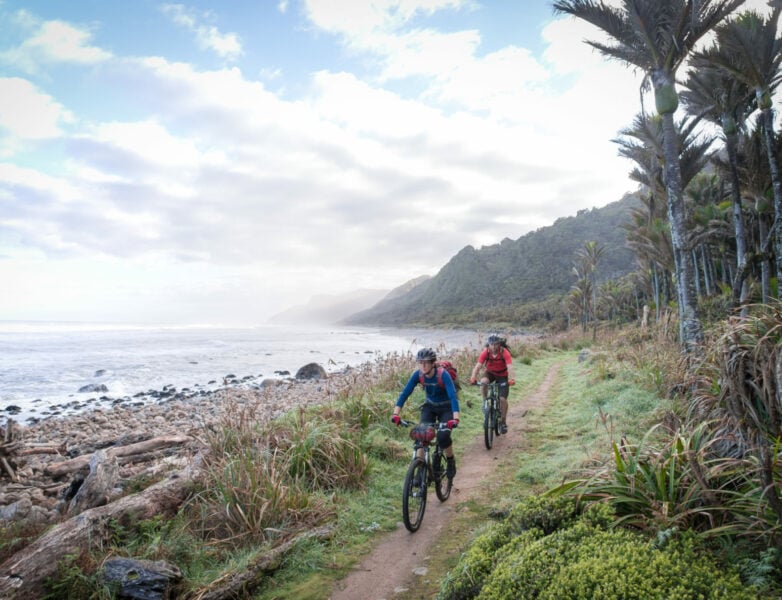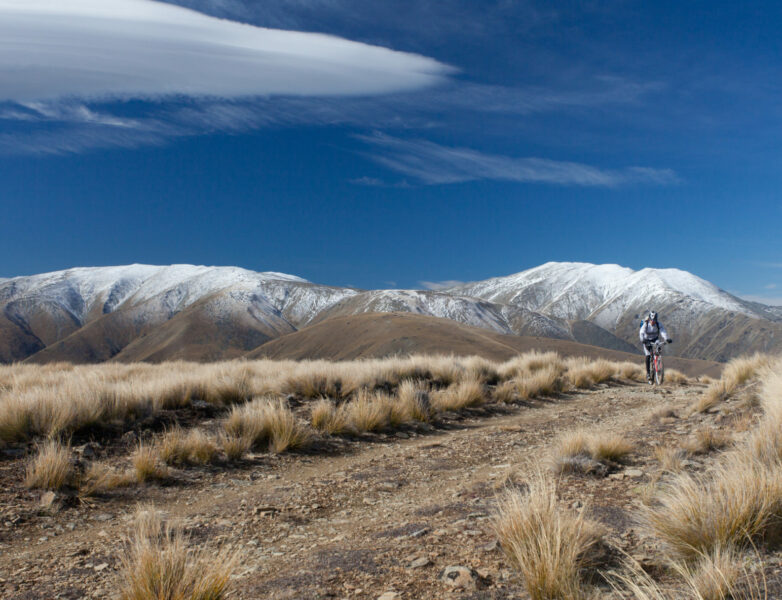 Hero dirt, virgin forests, and world-class singletrack
With over 2000 trails, New Zealand's North and South Islands are abundant in MTB possibilities. You heard it right – fantastic mountain biking trails can be found in almost every corner! In fact, each island offers different types of terrain and trails! One features breathtaking volcanoes and geothermal wonders with special sights and scenery that take riding adventures to a whole new level, while the other presents great options for anyone interested in exciting mountain trails with an alpine atmosphere. Many of the mountain biking trails are flowing singletrack, purpose-built by enthusiastic volunteers, with numerous world-famous, award-winning Enduro trails. You get to plummet from these legendary spots, jump over native tree roots and raise dust just about anywhere you want throughout the country!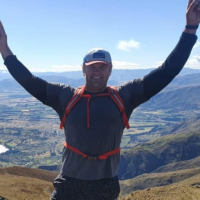 Matt is a born and raised Kiwi. He started riding practically after taking his first steps, being exposed to the outdoors and mountains. Today, owns Wanaka Bike Tours dealing with all things MTB — from guided tours, bike hires and shuttle drop-offs. Ma...
View details
The Rodfather wants to help you get a handle on all the things that will improve your mountain biking experience and provide you with a little comic relief along the way. Tips and tricks, tuition, cool pics, advice, product reviews — he's got you cover...
View details
Discover New Zealand from behind bars. JustMTB handpicked epic rides from over 2000 New Zealand mountain biking trails. Ride singletrack in stunning landscapes. ​Their guides love riding bikes but they love the joy it brings you even more. You have lim...
View details
Things to know
57hours is committed to providing safe outdoor adventure experiences. We require all guides using our platform to have a COVID-19 safety plan and to make the details of that plan accessible to travelers. In most cases, group sizes will be reduced, guides will avoid overcrowded locations, and other safety measures will be met depending on the location and activity.

We also expect clients to respect local regulations and take measures to protect themselves, guides and the communities they're travelling to. For more information on COVID-19 measures in New Zealand, please refer to the New Zealand Government website.

Please contact us if you have any questions or require further information. We are happy to provide you with the most up-to-date information!

This is what you get on this adventure:

A professional guide for all your singletrack riding and apres bike activities
Meet, greet, bike assembly and suspension check (Shockwiz option available)
Airport transfers and all riding transport
Ferry to the majestic South Island
All shuttles and helicopter transfers
Twin-share accommodation (single supplement available)
Access to a world-famous private bike park
Post-ride beers
All breakfasts and lunches plus Redbull to help you along the trails

What's not included:

Flights into and out of New Zealand
Flight to Wellington
Remaining evening meals
Bike rentals — can be arranged by the guide
Other alcoholic beverages

Mountain bikes and helmet rentals are available. Contact us prior to booking to make arrangements.

For this multi-day guided tour, you'll need to be able to bike up to 25 miles per day. New Zealand's technical terrain, complete with loose, steep singletracks is one of its strongest selling points. That said, even the most experienced among the group can count on it to push their limits. There are plenty of other trails suitable for beginners, this option is designed for bikers with moderate experience.

While New Zealand offers trails for all skill levels, this adventure requires previous experience with longer and more technical mountain biking tours. A guide will explain the different mountain bike techniques and body positions if you wish to broaden your skill set and be more comfortable on the trial. The fitter you are the more you will enjoy your tour. If you are riding 2-3 times per week you will be comfortable with the schedule. There will be easy days and recovery rides. Certain days you will be challenged physically and mentally as you conquer big climbs with euphoric descents. What goes up must come down!

Wear comfortable riding or athletic clothing, preferably moisture wicking or synthetic material
Sneakers or sport shoes
Breathable outside layer or jacket
Daypack with snacks
Duffle bag
Clothing for nights out
Sunglasses
Swimsuit
Plenty of water, water bottle or hydration bladder
Biking gloves are optional but recommended
Toiletries (sunscreen, hand sanitizer, bug spray, toilet paper, etc.)

One of the reasons why mountain biking is so popular is the rush of adrenaline it sends through your veins. Sure, danger is part of the appeal, but you'll want to avoid any unnecessary risks by hiring a guide. They'll make sure you enjoy the ride and feel safe while doing it. There is no road map or GPS technology out there that's as good as having an experienced local guide to lead the way while mastering unfamiliar trails. There's always more to see, and your guides know just where to go to find it!

With us, it's all play and no work for you! 57hours is an open platform that connects you with trained and certified outdoor adventure professionals all over the world. Using our tech-savvy, we make it super easy to find and book adventures worth tackling, with guides worth booking, all gathered from the first-hand experiences of the locals who adventure in these amazing locations.

The tour listed is custom and private due to the technical enduro style trails. For this adventure, the max client to guide ratio is 10:1.

The cost per person decreases as the group grows, so it's the perfect opportunity to go mountain biking with friends and family.

Mountain biking in New Zealand can be arranged for larger groups. Contact us to make arrangements.

Anyone over the age of 18 is welcome to book this course.
Minors younger than 18 may be able to participate on a case-by-case basis.
If your party has minors younger than 18 years old, contact us prior to booking to make arrangements.

Tours are scheduled to fit with the seasons and ideal cycling conditions. When the weather does not cooperate, your guide will know the correct course of action to take. Whether that's shifting to a more favorable location or postponing until conditions approve, your guide will know just what to do. In the event of predictably bad weather, you will be contacted prior to the trip to discuss suitable alternatives.

We highly recommended that you cover all your bases with both emergency medical and travel insurance. With medical insurance, if you have an accident or medical emergency on or off the mountain, you'll avoid paying out of pocket for costly expenses. This covers everything from hospital treatments to emergency air transportation and more.

As we've recently seen, travel plans can be abruptly halted, so it's a good idea to purchase travel insurance that covers cancelled flights, natural disasters and other scenarios that may interrupt your travel plans. For peace of mind, we suggest you consider both options of insurance.

If you need assistance selecting the right insurance for your group, let us know and we will be happy to help!

With 57hours, you benefit from both our own cancellation policy as well as that of the individual guiding service that delivers your adventure. All policies regarding cancellation will be clearly laid out by your guide after booking your adventure, but rest assured that our own cancellation policy will work on top of what is provided by your guide.

For this adventure, 57hours offers a Strict Cancellation Policy, which states:
If Client cancels the Booking anytime prior to thirty (30) calendar days in advance of the trip contemplated by the booking, Client is entitled to a refund in the amount of fifty percent (50%) of the total amount paid when Booking. After that deadline, Client is not entitled to any refund.

For more information on terms and conditions, please visit our Terms of Service page.

To get to Wellington, most people fly into Wellington International Airport. From North America, lights are typically 11-14 hours long depending on the jetstream. The tours are designed so that you can depart the US on a Saturday night and arrive Monday (cross the dateline) for the tour start. For people coming from other countries, there are many flight options available. If you're travelling with your bike, we suggest that you find out which airlines are bike-friendly first.

Once you and your guide agree on the details of your itinerary, your guide will suggest the best place to meet. They have transportation to and from your adventure covered!
Itinerary
Fly into Wellington and ride some of the best singletrack just minutes from the best cafes, restaurants, and micro-breweries in the land! Build the bikes and get to know the team and ride the city's many bike parks and secret trails from mini DH runs to flowing singletrack. Stop along the way to taste beer and eat good food then dine at one of the best local restaurants. Explore big hills for stunning views of the city and the South Island. Some of the areas you will cover are Mt. Victoria, Makara Peak and Wainuiomata Trail Project.
​
Ride: 3-5 hours, grade 3/4/5

Sail across the Cook Strait for an afternoon of glorious native singletrack and an ocean swim. Explore a 4WD track that leads into a stunning singletrack climb and continue on to a fast flowing descent through the native Beech forests. Have fun on the scattered tech sections, until you reach a secluded bay for an afternoon swim and a cold beer. This trail features a part of the renowned NZ Enduro — the wildest award-winning race. Conclude the day with a fresh local dinner, beer and banter with your group.

Ride: 2-3 hours, grade 3

Today, you will climb aboard a heli to be dropped ¾ of the way up a Big Ol' Mountain to ride stages 1 and 2 of the NZ Enduro! Descend an old logging track followed by a climb to the bomb down Wakamarina, one of the finest singletrack descent in New Zealand, to finish the day off with a cold beer and a swim in a crystal clear river. Next stop — Nelson, known for its relaxed atmosphere and warm sunny climate!
​​
Ride: 10 min descent/40 min climb/1 hour descent

After a hearty breakfast, climb aboard a 4WD shuttle for a day of long steep tech singletrack, mountain descents, all with more features, roots, rocks, flora and fauna than your brain can handle! Most trails have a mix of steep technical roots and rocks with drops and tight turns. Each run takes 30-40 minutes. Relax after a day of riding with a river dip and a cozy night in your backcountry lodge.

Ride: 2-3 hours, grade 4/5

With your batteries recharged, join your group for a day of adventure in the Wairoa Gorge, one of the most crafted private bike parks in the world. A full day of 4WD shuttles with over 70 kilometers of incredible long flowy 100% hand crafted trails. You can take it easy or test your limits on some seriously steep and technical descents built by a few of New Zealands' finest riders, such as the famous Dodzy Memorial Enduro. Only 42 people at a time can ride this park so you are guaranteed mountain bike nirvana with what feels like the whole place to yourselves! And yes…another swim before heading back to Nelson for a good night out is a possibility!

Ride: 5-6 hours, grade 3-6

After six days of some epic mountain biking and a lot of swimming, it is time to go home. No doubt you will start planning your next trip to New Zealand even before boarding your plane!