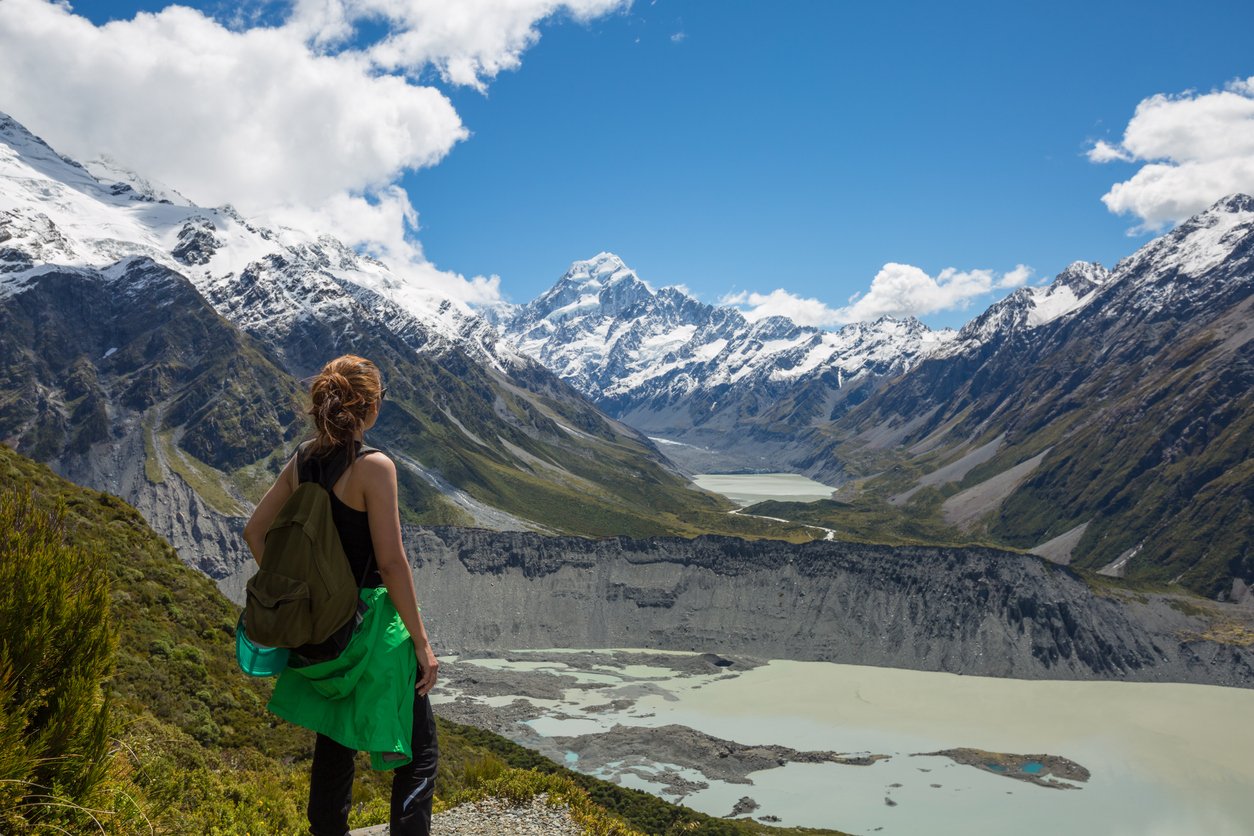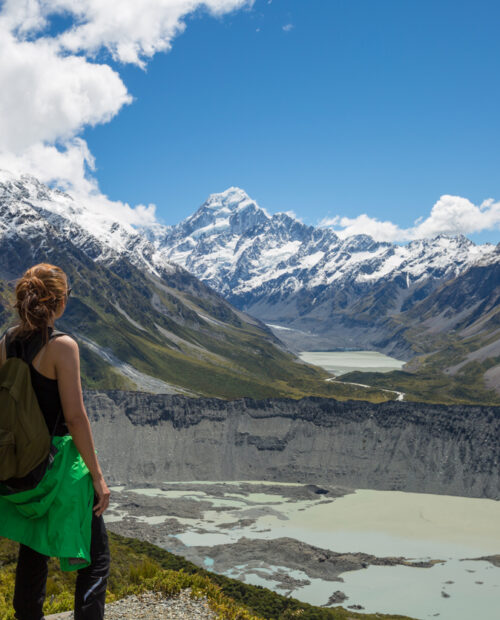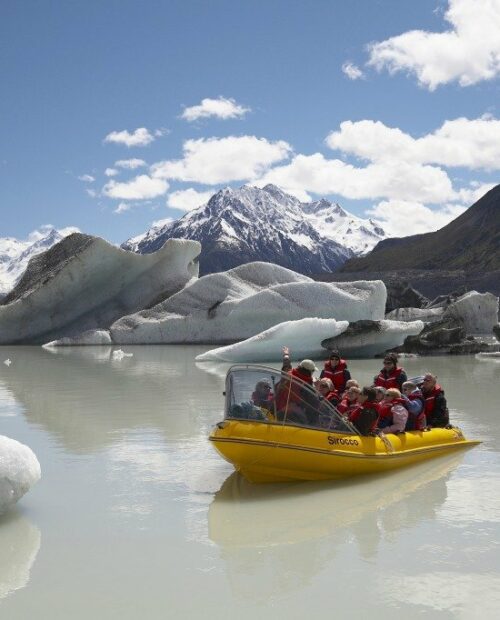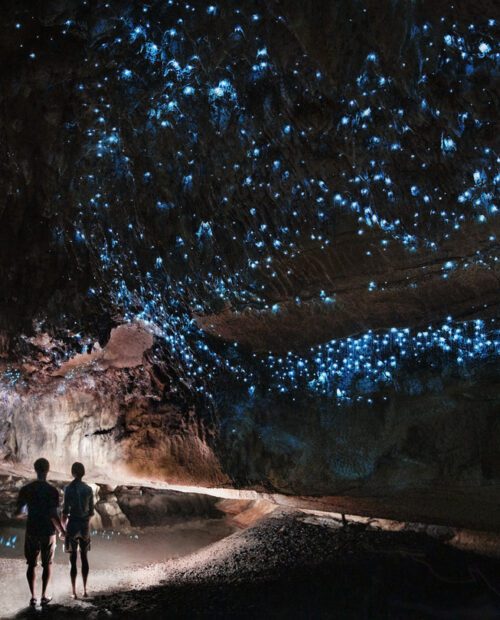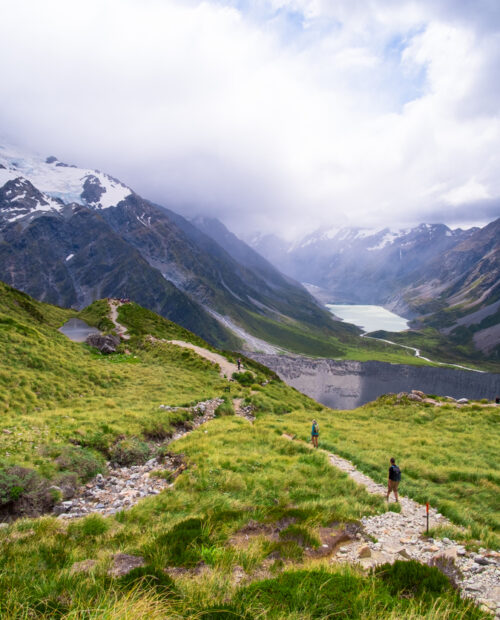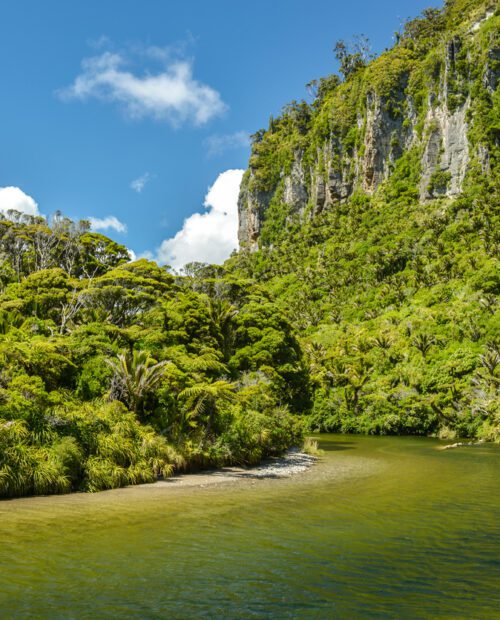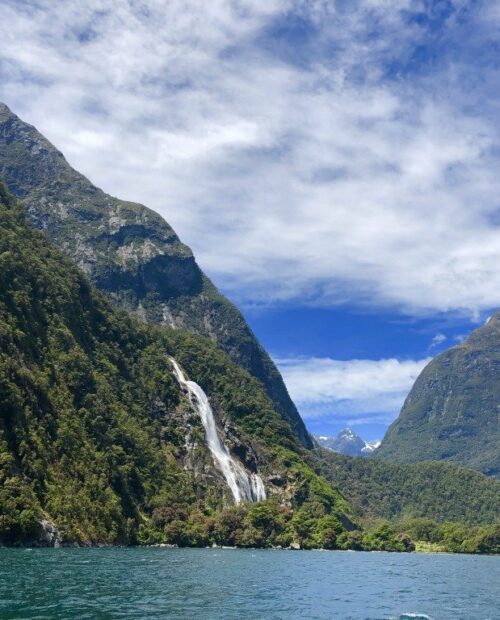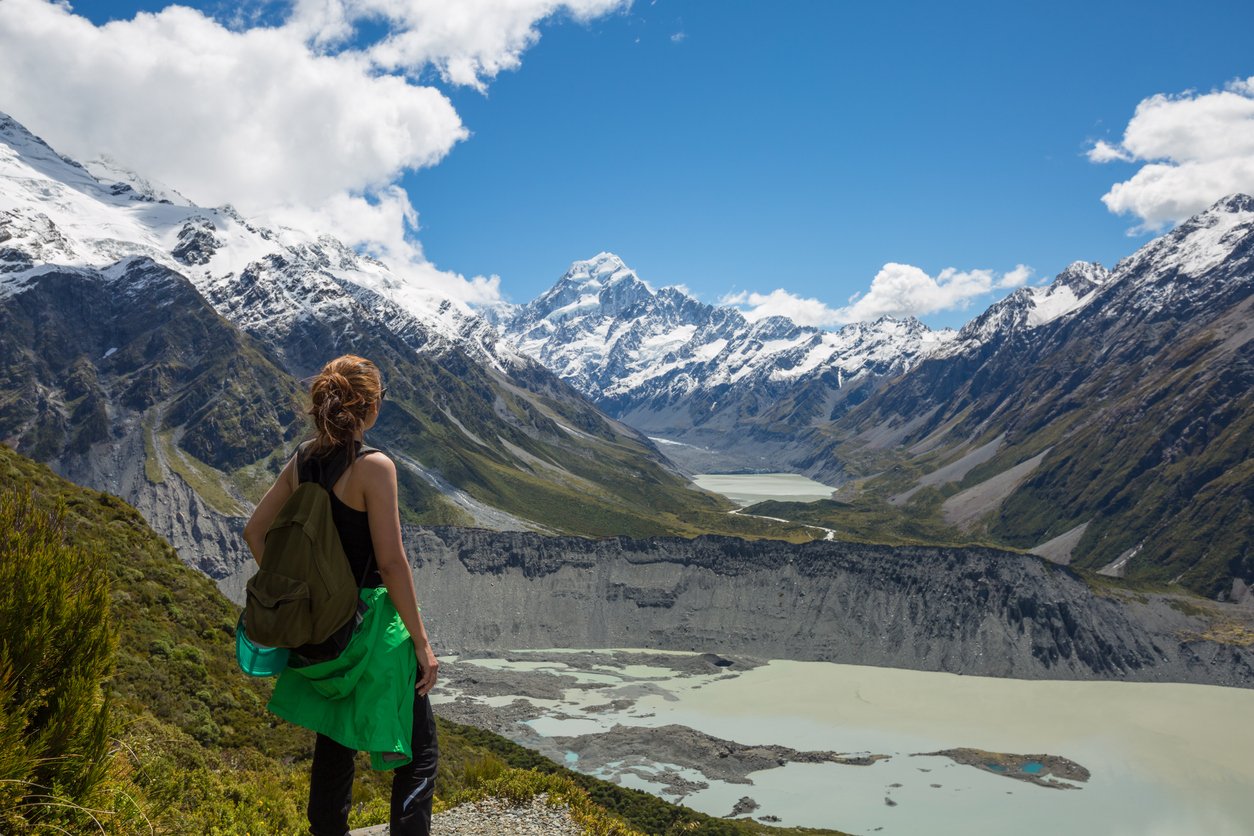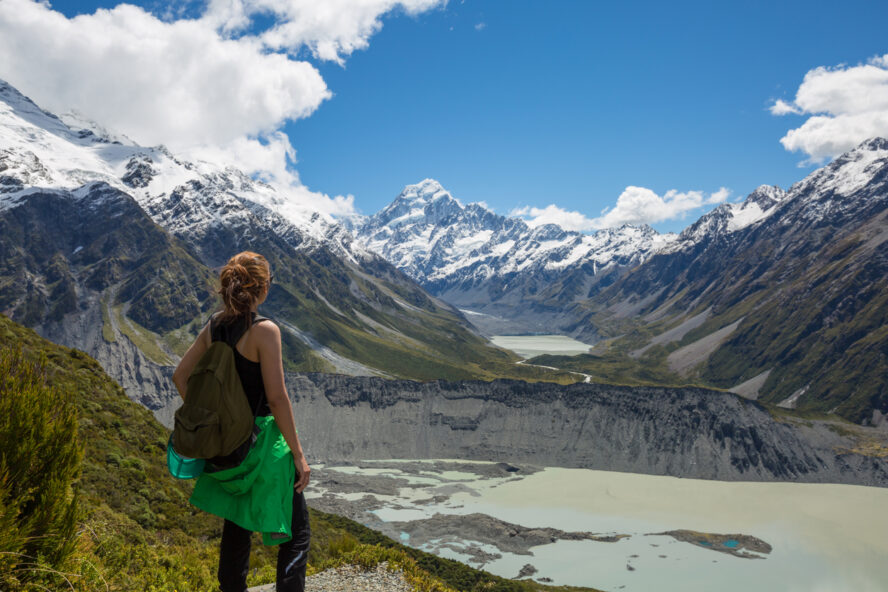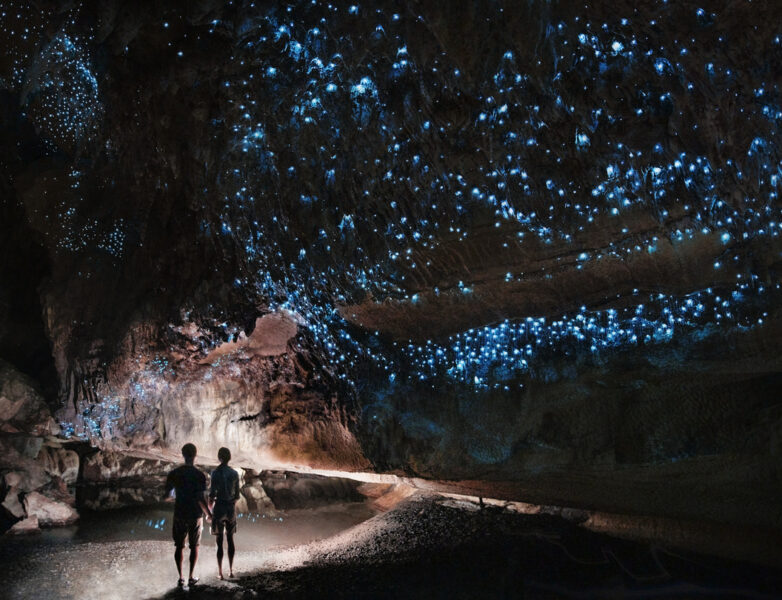 Turn your hiking fantasies into reality in New Zealand. Meandering from North to South Island, this fifteen-day tour hits the highlights—exploring magical glowworm caves, sailing with seals and dolphins in the waters of Milford Sound, and getting up close with volcanoes in Tongariro National Park. Deepen your appreciation for these remote lands by participating in Maori cultural performances in Rotorua, then unwind with the wines of Central Otago and eclectic New Zealand dishes in Wellington.
One of the most biodiverse countries in the world

With 15 days to explore you you'll never feel rushed

See the best highlights from North to South Islands
Itinerary
Experience New Zealand's natural wonders (including 6 national parks) with a local guide. Visit the country's capital and world-famous attractions such as Waitomo Caves with glowing worms, Rotorua with its unique geothermal features, Tongariro Alpine Crossing (considered one of the best day hikes in the world), Punakaiki's lush rainforest, and Mount Cook, famous for glaciers and alpine landscapes. Finish your days with laidback evening activities in high-quality hotels and lodges.
Join the rest of your group in the Heritage Hotel foyer in Central Auckland and meet your guide. Start the tour by driving past patchwork green farming country alongside the Waikato River. After the drive, visit the Waitomo caves with thousands of glowworms clinging to the surfaces and hike through a fascinating limestone canyon. In the afternoon, you will arrive in the volcanically active area of Rotorua, which is also the center of Maori cultural tourism. Spend the evening enjoying a cultural performance.

Accommodation: Distinction Hotel, Rotorua
Meals: Lunch, dinner
Hiking: 1-2 km/2 hours

After breakfast in your hotel in Rotorua, hike alongside the crystal-clear lake Tarawera in the shade of tree ferns. You'll be able to swim in the lake and enjoy the views of the area's expansive forests and volcanoes. In the afternoon, explore the area south of Rotorua with its mineralised hot pools and plumes of rising steam. Later you'll spend some time by the Waikato river, whose flow is particularly powerful in this area because of a narrow rock corridor. Arrive in your accommodation in the lakeside town of Taupo and enjoy dinner and other evening activities.

Accommodation: Beechtree Motel, Taupo
Meals: Breakfast, lunch, and dinner
Hiking: 8 km/5 hours

Start the third day off with breakfast in Taupo. You will have a drive along the shores of Lake Taupo and arrive in New Zealand's first National Park—Tongariro. Walk through the forest and explore the Rotopounamu lake, as well as the magnificent Taranaki Falls. Day 4 will be challenging as it features a 15-mile (23 km) hike, but it's definitely worth the effort since we're talking about the Tongariro Alpine Crossing, considered one of the best day walks in the world. During the hike, you'll see the Red Crater, Emerald Lakes and lots of steaming vents. Arrive in your accommodation in the early afternoon of the third day. This will be your base for the next two days.

Accommodation: Hotel at the gateway to Tongariro National Park
Meals: Breakfast, lunch, and dinner
Hiking: 8 km/2-4 hours on Day 3 and 23km/6-8 hours on Day 4

After breakfast, drive south to the nation's capital, Wellington. Experience the city's vibrant culture and spend some time bar hopping, visiting one of many museums, or going on a cable car ride to Wellington Botanic Gardens. The dinner on Day 5 and the breakfast on day 6 are not included which gives you an opportunity to explore the city's restaurant and street food scene. On Day 6, spend more time in Wellington and take a flight over Cook strait to Nelson. Settle in your accommodation and meet up with your guide around 4 p.m. Later you can either take the guided tour to the Botanical Hill with the views of the Tasman Bay and the Nelson City or simply explore Nelson on your own.

Accommodation: Distinction Hotel on Day 5, Trailways Hotel on Day 6
Meals: Breakfast on Day 5, dinner on Day 6
Hiking: 2.5 km/1 hour

After an early breakfast, you will set off for the Abel Tasman National Park and board a water taxi to the Bark Bay. The park is known for its long sandy beaches and rugged granite headlands. Follow the Abel Tasman Coast Track in a native forest with views of cascading streams and get to the Torrent Bay featuring the pristine Cleopatra's Pool. Board the water taxi again and return to your accommodation in Nelson where you will get some more time to explore the town.

Accommodation: Trailways Hotel, Nelson
Meals: Breakfast and lunch
Hiking: 12 km/4 hours

Head to the West Coast and stop at a private deer farm to marvel at the natural flames which have been continuously burning since the 1920s. Relax with a cup of tea and cakes made over the flames. Continue your journey alongside the Buller River, enjoy the views of the West Coast and learn about its past. You will later head to Punakaiki where you will catch the sunset and enjoy dinner in a local pub. Later in the evening, take a walk around the Pancake Rocks. Settle in your accommodation in the Punakaiki Resort and get some rest.

Accommodation: Punakaiki Resort, Punakaiki
Meals: Breakfast, lunch, and dinner
Hiking: up to 8 km/3 hours

Hike the Inland Pack Track from the Pororari to the Punakaiki River and admire the lush rainforest with tropical nikau palms. Pass many clear pools and take a short swim in one of them! You will spend some time on the road with views of the Southern Alps and soft yellow tussock grasslands. Later in the day you will visit Tura Tawhiti with remarkable limestone outcrops. The site was once an important meeting place for early Maori people and was named "Spiritual Center of the Universe" by the Dalai Lama. Get back on the road and drive past the Lyndon Lake on your way to Methven, a laid-back town which has the Southern Alps as its backdrop. You'll have some time to explore the town and dine in one of its restaurants.

Accommodation: Ski Time, Methven
Meals: Breakfast and lunch
Hiking: up to 10 km/3 hours

Spend the next three days around the Aoraki/Mt Cook National Park. On the first day, you will spend some time by the turquoise waters of Lake Tekapo and hike in Governors Bush up to Red Tarns for elevated views of Aoraki/Mt Cook, the highest mountain in New Zealand.. You will spend the next two nights within the national park. Start off Day 11 with a hike up to Sealy Tarns. Enjoy spectacular views of the Mueller and Hooker Glacier terminal lakes and the towering south face of Aoraki/Mt Cook. On Day 12, sail the terminal lake of the Tasman Glacier dotted with pearly icebergs. Later on, drive to Wanaka and stop at one of the vineyards for wine tasting. Settle in your accommodation in Wanaka, a lakeside holiday town.

Accommodation: Lodge within Aoraki/Mt Cook National Park on Days 10 and 11, Edgewater Resort, Wanaka on Day 12
Meals: Breakfast, lunch, and dinner
Hiking: 5 km/3 hours on Day 10, 10 km/4 hours on Day 11, 3 km/1 hour on Day 12

After breakfast, take a drive around Wanaka Lake and head to the Aspiring National Park, home to natural wonders such as the Diamond Lake and Rocky Mountains. On your way to Te Anau, the largest lake in the South Island, you will pass through the scenic wine growing area of Gibbston Valley. Te Anau is the gateway to the Fiordland National Park. Your hotel is conveniently located near the lake and the commercial center of the town.

Accommodation: Distinction Luxmore Hotel, Te Anau
Meals: Breakfast, lunch, and dinner
Hiking: 7 km/3 hours

From Fiordland mountains, head to the Milford Sound, one of New Zealand's most iconic tourist destinations. Hike to relish the views of the surrounding mountains. The highlight of the day is cruising along the fjord between glaciated mountains featuring impressive waterfalls while being on a lookout for marine wildlife—most notably dusky dolphins, New Zealand fur seals and, if you're lucky, the rare Fiordland crested penguin. Return to your hotel in Te Anau.

Accommodation: Distinction Luxmore Hotel, Te Anau
Meals: Breakfast, lunch and dinner
Hiking: 7 km/3 hours

On the last day, hike the Kepler Track to Lake Manapouri, known for an array of islands and its mountain backdrop. Head north to Queenstown, the last point of your adventure. Set against the dramatic Southern Alps, Queenstown is known as New Zealand's adventure capital. You can travel up the Skyline Gondola to enjoy some show-stopping views, or have a leisurely stroll through the Queenstown Gardens before heading for dinner somewhere downtown. Tomorrow you'll say goodbye to New Zealand or continue touring on your own.

Meals: Breakfast and lunch
Hiking:10 km/3 hours hiking
Meet your guide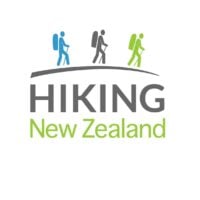 Hiking New Zealand is a small, but very dedicated team specializing in matching adventurous travelers with their dream holidays, both in New Zealand and beyond. They are passionate about active travel, wild places, and their conservation, and extremely enthusiastic about sharing their wilderness discoveries with their guests.
Fantastic Overview of New Zealand's Natural Beauty
Steven A
about
Hiking New Zealand]
Hiking New Zealand's Uncut hike was fabulous. It was a non-stop adventure to places I would have had great difficulty locating and traversing. The guides were over-the-top (Adrian, Mitch, Dan, Katie) helpful on both tours of the North and South Islands. I always felt safe, comfortable, well-exercised and entertained. Meals were substantial and at times over-the-top. I would highly recommend this tour to anyone wanting to see a most beautiful country, and doing it by hiking (and the odd bus ride, too)!
Exploring the Magic of New Zealand
Mike Toole
about
Hiking New Zealand]
Hiking New Zealand did an excellent job in taking us to places that I found to be very beautiful. There was a sense of magic in what we saw and experienced. The food and accommodations were very good for the price of the trip. The guides for both islands were very knowledgeable and were able to adapt to the diversity of the group and weather related conditions. They took us to many places that were away from any crowds. I highly recommend using Hiking New Zealand for those that want to get out and explore the beauty of New Zealand
NZ Uncut
EAFS
about
Hiking New Zealand]
Hiking New Zealand did a fantastic job with this 13 day tour of both islands. The guides Justin, Martin, Eva and Andre were excellent as was the accommodations and meals: especially the home made salads at lunch. There was a nice balance of rigourous hiking, rests and driving. This was a "tasting menu" of the diversity of NZ: I'll be back!
Fran from Canada
Topsailpinky
about
Hiking New Zealand]
Let's give this one six stars!
NZ has been on our bucket list and so we booked these folks to show us around. We were traveling with another couple. We chose the Uncut Tour as we wanted to see both islands. Their itinerary, reviews, and price helped make the choice for us. We could not have been more pleased with this outfit. Our guides were fantastic, accommodations and meals were all great, and they delivered on the hikes…..absolutely stunning landscapes at every turn. One of the owners and a photographer were with us for a few days and this turned out to be an added bonus as Anne and James were delightful to travel with and were always attentive to our needs. Several of the hikes were a bit difficult but were described well so no one was surprised. Easier options were always available. Justin, John, and Eva (aka mom), were some of the best guides we have ever had. They were all super knowledgeable about all aspects of the locations we visited and each had their own style of sharing that information. We found them all to be quite engaging and felt quite safe in their care. We have taken numerous small group tours over the years. This was our first with these folks and they exceeded our expectations. If we are ever fortunate enough to go back, I would for sure rebook with Hiking New Zealand. Thanks guys for a wonderful vacation!!
cindysue7
about
Hiking New Zealand]
New Zealand Uncut… The Trip of a Lifetime!
We just got back from a fantastic trip to New Zealand and we have Hiking New Zealand to thank for the best vacation we could have ever hoped for! We researched quite a few tour options before we booked with them, and with so much to see in New Zealand, their 13 day New Zealand Uncut Hiking Tour ticked all the boxes for us. We got to see both islands, 6 national parks (but I may have lost count!) and the best and most beautiful places that New Zealand has to offer. Our guides were not only great at what they do and what they know, but we now have friends in New Zealand that we would love to see again. We had so much fun with them and the rest of our group, we were like a little family with our "Mom"- Eva, watching over us. They were laid back and accommodating but yet they had every detail covered. The hotels and the hikes were all first rate and we really couldn't come up with a complaint if we wanted to! This is a fabulous way to see the real New Zealand and to come home with an appreciation for the beauty of their country and the charm and spirit of their people. We are so very grateful to them for all they did for us and for the memories we have of this wonderful place. We always thought that this would be a one time trip for us, since it is so far away… but now, who knows? Thanks to Eva, Justin, John and Anne for the best trip ever!
Things to know
57hours is committed to providing safe outdoor adventure experiences. We require all guides using our platform to have a COVID-19 safety plan and to make the details of that plan accessible to travelers. In most cases, group sizes will be reduced, guides will avoid overcrowded locations, and other safety measures will be met depending on the location and activity.

We also expect clients to respect local regulations and take measures to protect themselves, guides and the communities they're traveling to. For more information on COVID-19 measures in New Zealand please refer to the official New Zealand Website.

Please contact us if you have any questions or require further information. We are happy to provide you with the most up-to-date information!

What you get on this adventure:

An experienced, local hiking guide with extensive knowledge of the area
15 days of hiking and other activities outlined in the itinerary
Meals as outlined in the itinerary
Accommodation as outlined in the itinerary
Daily transportation during the adventure
Plane ticket from Wellington to Nelson
First aid kit
Drinking water
Safety equipment and maps

If you have any special dietary requirements, please let us know prior to booking to make arrangements.

What's not included:

Transportation to and from New Zealand
3 dinners (Wellington, Nelson and Methven)
1 breakfast (Wellington)
1 lunch (en-route to Wellington)
Personal equipment

This hiking adventure is beginner-friendly! You need to have a basic level of fitness and be able to walk up to 8 hours a day (4-5 hours on average), with an elevation gain of up to 2,000 ft (600 m) on hard days while carrying a backpack weighing around 9 lb (4 kg). You will often be stopping during the hikes to get some rest and eat lunch and various snacks.

For more information, check out our post on the best hikes in New Zealand's North Island!

Here's a list of the equipment you need to bring:

Hiking boots or shoes
Day pack
Waterproof raincoat (Gore-Tex or similar)
Warm fleece/wool jersey
Shorts or lightweight hiking trousers (preferably quick-dry)
Polypro/thermals – top & bottom
Long sleeve shirt (for sun protection)
Socks
Warm hat
Sun hat, sunscreen and sunglasses
Water bottle (1 L)
Spare shoes or sandals
Insect repellent
Short-sleeved short (quick-dry, polypropylene or wool)
Casual clothing for travel and evenings
Gloves/mittens
Swimsuit
Camera — optional (but recommended)

Dress comfortably and for the weather in clothes you can move in. We suggest bringing clothing appropriate for the season. Layers are best and don't wear jeans.
For the flight between Wellington and Nelson, the checked luggage allowance is 23 kg/ 50 lbs per person, with a carry-on luggage allowance of 7 kg/ 15.4 lbs.

Group sizes and prices:

For this adventure, the usual client to guide ratio is 13:1.
The cost is per person and doesn't decrease as the group grows.
It takes a minimum of 4 participants for this tour to run.

Min. age requirements:

If you are older than 18, you're good to go.
Minors younger than 18 may be permitted to join the hike on a case-by-case basis in the presence of a parent or legal guardian.

If your group has hikers under the age of 18, contact us prior to booking to make arrangements.

A 25% deposit to secure your place is due upon booking 4 or more months before the departure. The remaining amount is paid 95 days prior to departure. For bookings within four months of the departure, full payment is required. Once the trip is confirmed by the guide, the cancellation policy stated below applies.

If Client cancels the Booking anytime prior to ninety-five (95) days in advance of the trip contemplated by the booking, Client is entitled to an 80% refund. There is also an option to transfer the full amount of the deposit to a future trip.
For cancellations ninety-four (94) to twenty-one (21) days in advance, Client is entitled to an 80% refund of the full ticket price.
For cancellations twenty (20) to eleven (11) days in advance, Client is entitled to a refund in the amount of fifty percent (50%) of the full ticket price.
After that deadline (ten days or less prior to departure), Client is not entitled to any refund. Any reimbursable expenses arising out of the Booking incurred by Guide prior to the date of cancellation (including but not limited to plane tickets, car rental payments, and lodging or transportation fees) are non-refundable as soon as they are incurred by the Guide.

The adventure starts in Auckland and finishes in Queensland. To get to Auckland, most people fly into Auckland International Airport. From there, you can take a shuttle service to get to the meeting location in the city—the Heritage Hotel foyer, 35 Hobson Street, Central Auckland.
Get free trip brochure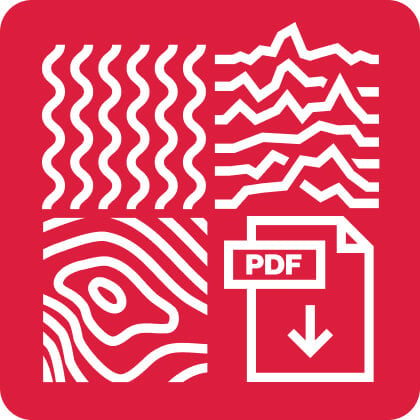 The brochure contains:
Adventure and location overview, itinerary, available dates, what's included, how to prepare, and much more.
Brochure sent, check your inbox
Book a call
with our adventure expert and start planning your perfect adventure.