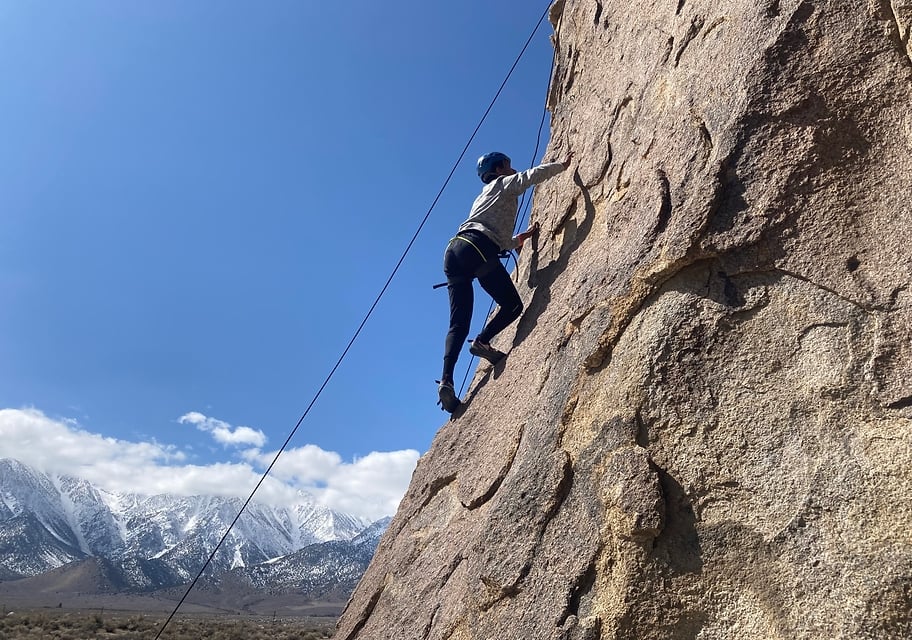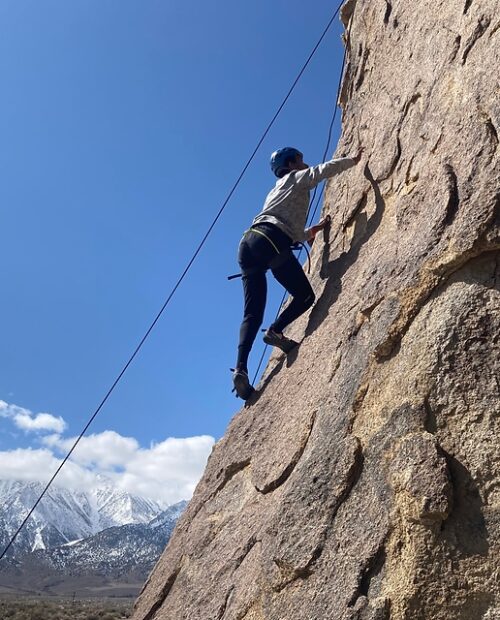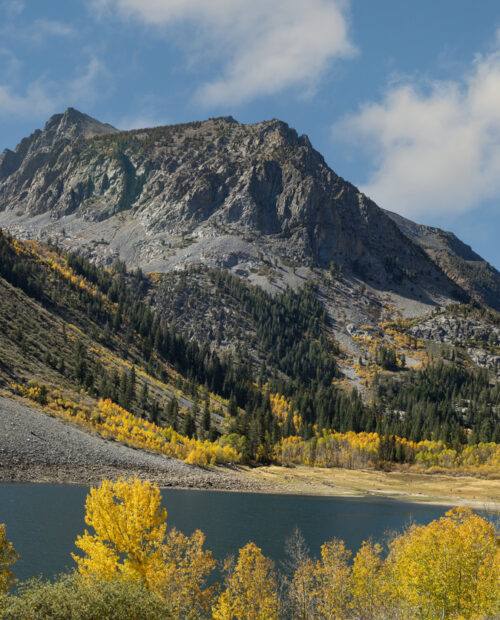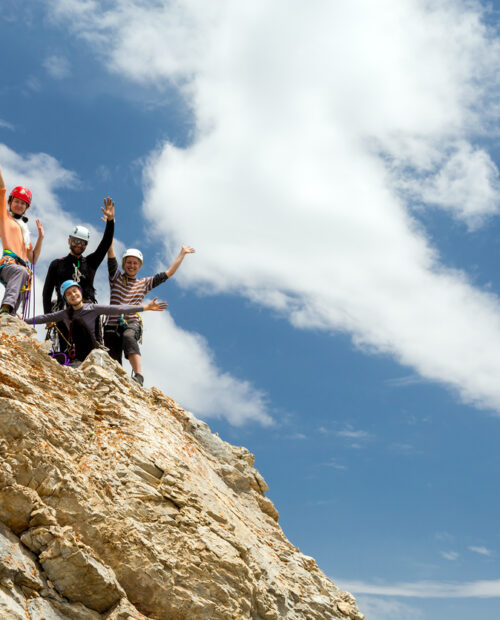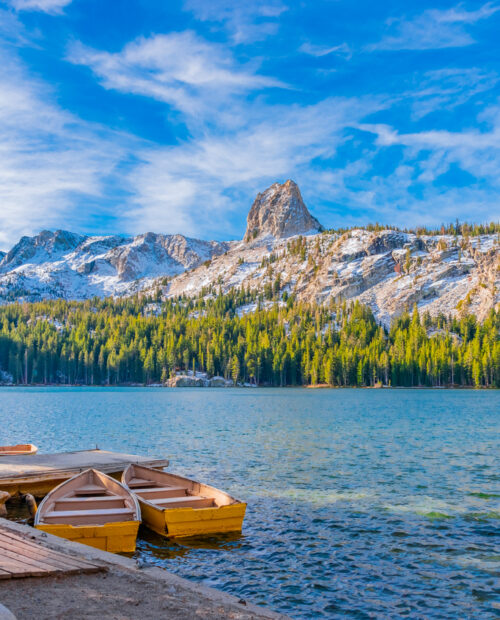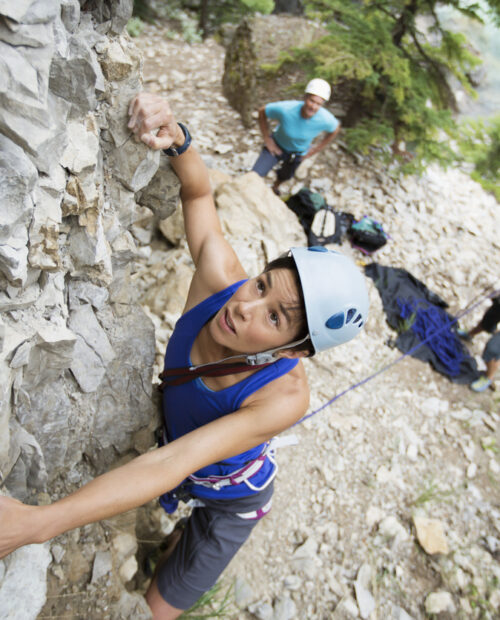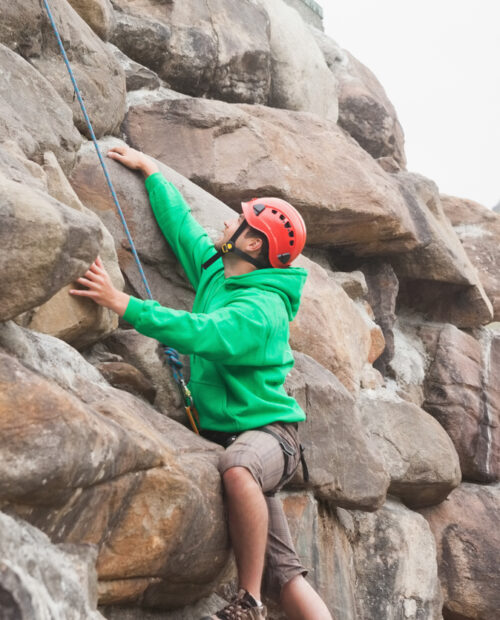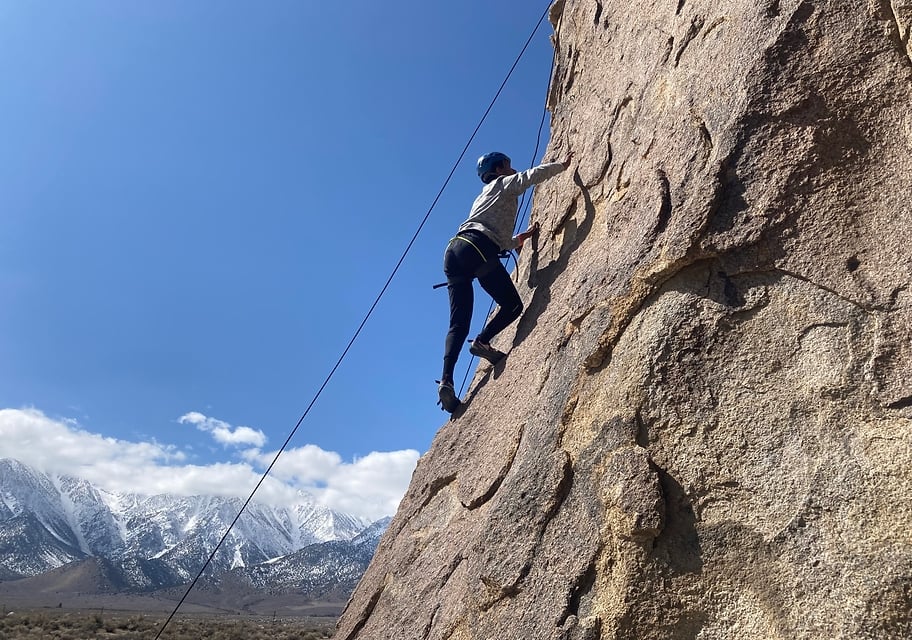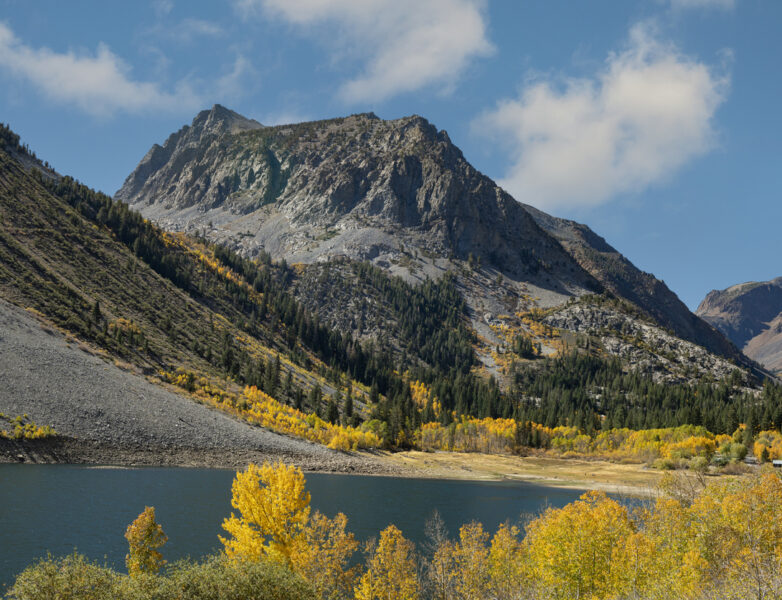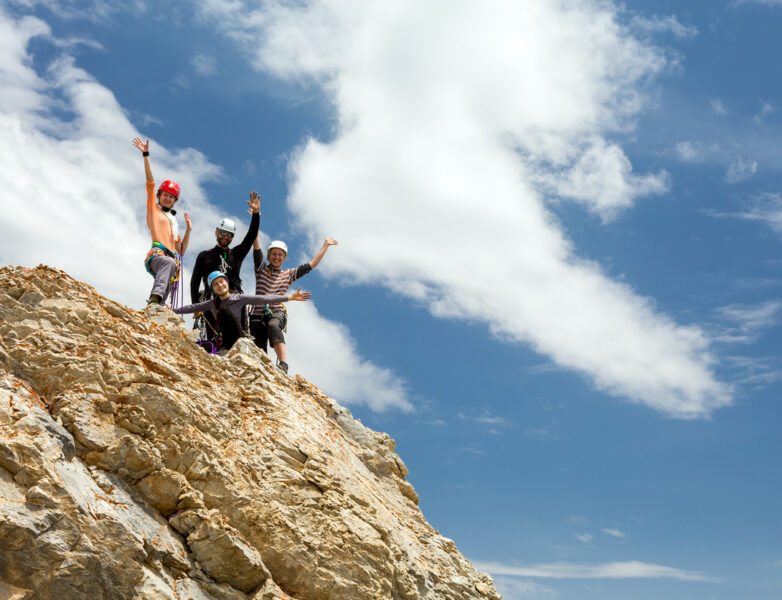 Mammoth Lakes Beginners' Rock Climbing Course
5.00

()
Discover the joy of rock climbing amid the stunning landscapes of Eastern Sierra. This climbing course in California's Mammoth Lakes is perfect for beginners and families eager to master fundamental skills like knot-tying, harness use, carabiner techniques, and belaying. Led by a private AMGA-trained and certified guide, you'll explore the joys of rappelling, crack and face climbing, in top-notch climbing sites in the area. Whether you're navigating volcanic tuff formations or tackling Yosemite-style granite, this customizable adventure offers ideal conditions for creating unforgettable memories. Opt for a full or half-day session, and rest assured, all the essential climbing gear is provided.
Master essential climbing skills, including knot-tying, harness use, and carabiner techniques, guided by AMGA instructors

Revel in the landscapes of Eastern Sierra, with climbing options ranging from volcanic tuff formations to granite walls

Experience hassle-free climbing with provided gear, ideal for beginners and families to explore rock climbing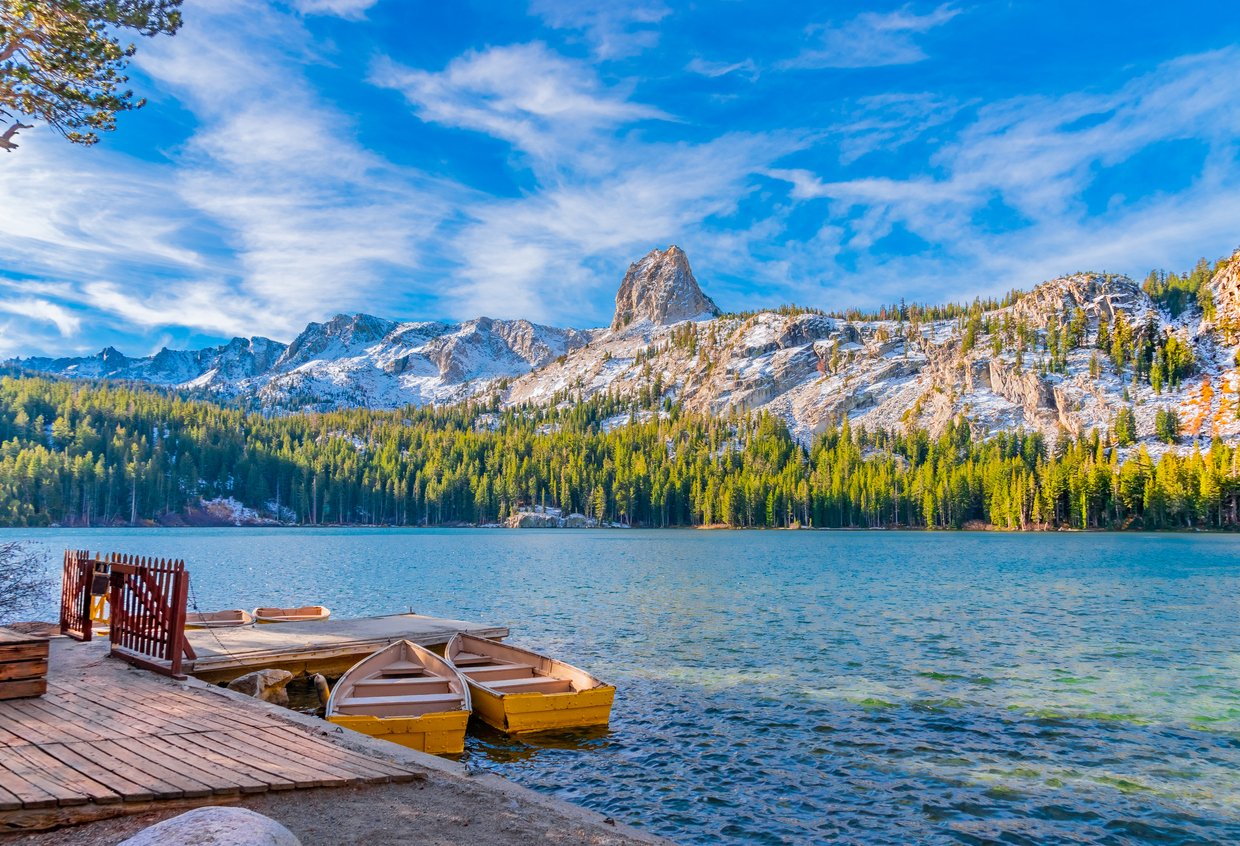 A Half-Day Climbing Tour in Mammoth Lakes
Explore the thrilling world of rock climbing in the awe-inspiring Eastern Sierra with this customizable half-day course. Ideal for beginners and families, this adventure includes knot-tying, harness use, carabiner techniques, and belaying. Your private AMGA-certified guides will lead you to premier climbing sites such as Lakes Basin area, Horse Shoe Slabs, Rock Creek, Iris Slab, Benton Crags, June Lake North Shore Crag, and Clark Canyon. Learn essential skills in perfect conditions, all in just 3 hours!
A Full-Day Climbing Tour in Mammoth Lakes
3 hours is not enough time for you? We've got you covered with this full-day rock climbing adventure in Mammoth Lakes. Ideal for beginners and families, this extended experience allows you to delve deeper into climbing skills and explore more stunning Eastern Sierra locations. Gear up and make the most of your 7-hour escapade as you discover new heights in a spectacular setting.
Get free trip brochure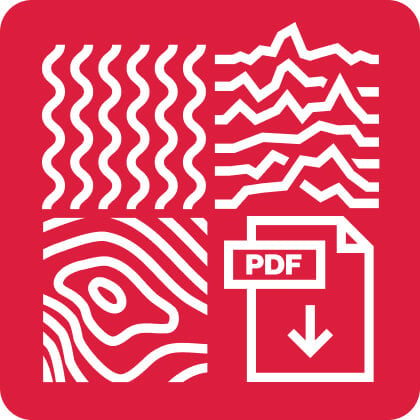 The brochure contains:
Adventure and location overview, itinerary, available dates, what's included, how to prepare, and much more.
Brochure sent, check your inbox
Talk with us
and let one of our adventure experts help you plan your perfect adventure.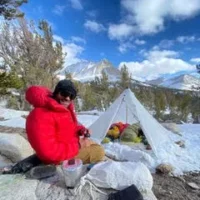 Aaron Jones discovered his passion for climbing in Kentucky's Red River Gorge during high school. He transitioned to climbing in California's Sierra Nevada in 2003, where he has climbed and guided numerous iconic Sierra peaks, including El Capitan. Aaron is an AMGA Certified Rock Guide since 2012, an Apprentice Alpine Guide, Wilderness First Responder since 2010, and Leave No Trace Trainer. He resides in Bishop, CA, with his partner Christy and their dogs, Tilly and Abbey.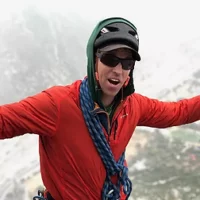 Hailing from Vermont, Mark Grundon began climbing at the age of 15. His climbing journey led him to the Sierra in 2002, where he eventually settled in Lee Vining with his family. Mark is passionate about pursuing one's dreams and following one's passions. He holds an EMT certification, is a Leave No Trace trainer, Assistant AMGA Single Pitch Instructor Provider, AMGA Apprentice Alpine Guide, and AMGA Certified Rock Guide. Mark also guides trips in Mexico's El Potrero Chico and runs El Potrero Chico Guides.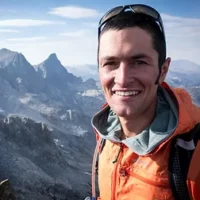 Ian McEleney honed his climbing skills on rock and ice crags on the East Coast before venturing to climb across the United States. He moved to Mammoth Lakes in 2008, where he now resides with his family. Ian's climbing interests span from big walls to winter routes. He is an AMGA Certified Alpine Guide, Assistant Rock Guide, and Single Pitch Instructor. Ian is also certified as a Wilderness First Responder and Leave No Trace Master Educator.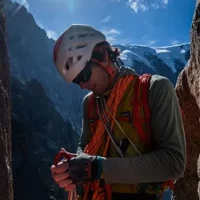 Nick Lozica, originally from the San Francisco Bay Area, fell in love with climbing at a young age in the gym. He made the Eastern Sierra his home in 2020 and has been climbing enthusiastically ever since. Nick is currently an Apprentice Rock Guide, AIARE Instructor, Certified SPI, and Wilderness First Responder. In addition to climbing, he enjoys backcountry skiing during the winter months.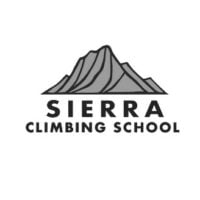 Sierra Climbing School
Sierra Climbing School
Founded by Aaron Jones and Mark Grundon, both AMGA Certified Rock Guides, Sierra Climbing School is dedicated to providing top-notch climbing education in the Sierra region. Their guides operate within their AMGA training and certification levels, ensuring safe and expert guidance.
Khang Do
(source: Google Reviews)
My nephew and I have been mainly climbing indoors and wanted to learn from a certified intructor on outdoor climbing. Our instructor Aaron was awesome and really tailored the class based on what we wanted to learn and at our level of climbing. We told him a little bit of our background and he selected a great area for us to climb and taught us skills that we were looking to get out of the class. Overall it was a great experience and I think courses can definitely benefit all levels of climbers. Already looking forward to taking another course next year. Thanks for teaching us proper and safe techniques and can't wait to get outside on our own!
Fantastic experience, even for children!
Hans-Peter F
(source: TripAdvisor)
Great climbing course! The trainer explained everything really well, also for my children and gave us great motivation. The landscape is great, from the rock you have a great overview of the lake. An absolutely recommended event for all age groups!
Things to know
What you get on this adventure:

An experienced, local AMGA rock climbing guide with extensive knowledge of the area
Half day or full day of customizable climbing, depending on the itinerary
Climbing gear

What's not included:

Transportation to Mammoth Lakes
Accommodations
Meals
Parking
Guide gratuities — optional

If you can climb a ladder, you're good to go. Being in good shape is always a plus but far from necessary. Rock climbing is all about using good movement technique rather than muscling up a cliff using brute strength. To ensure you have a fun day climbing in Mammoth Lakes, your guide will choose routes that best suit your skill and fitness level.

Mammoth Lakes and surrounding areas provide plenty of options for beginner climbers. Whether you've never climbed before or are transitioning from the gym to outdoor climbing, your guide will customize the day to suit your skill level and objectives. With a guide by your side, you'll learn something new, stay safe on the rocks, and most importantly, have fun!

While this tour is designed for beginners, Mammoth Lakes provide loads of routes for intermediate and advanced climbers as well. Your guide will discuss your objectives and customize the day to your goals. Let your Mammoth Lakes rock climbing guide plan the day so you can focus on developing your skills while climbing the classic routes or best hidden gems the area has to offer.

All technical climbing equipment will be provided by your guiding service. However, if you have your own gear, feel free to bring it. You'll need:

Helmet
Harness with a locking carabiner, belay device, and chalk bag
Ropes
Rock shoes (included in the price, but we recommend bringing your own if you have them)
Climbing hardware (quickdraws, cam devices, stoppers, etc.)

Here's a list of the equipment we suggest you bring:

Day pack large enough to carry all the items you may need in a day (around a 20L backpack)
Water bottle and water
Food you can eat on-the-go
Toiletries (sunscreen, bug spray, toilet paper, etc.)
Sunglasses
Camera — optional (but recommended!)

Dress comfortably and for the weather in clothes you can move in. We suggest bringing clothing appropriate for the sport and the season. May to June typically offers cool to mild temperatures, so pack layers and a light jacket. July and August bring warmer weather, so have sunscreen and breathable clothing on hand. In September and October, temperatures start to cool down again, so be prepared for cooler evenings. Remember that the weather can change quickly in mountainous areas, so having adaptable clothing is essential for comfort throughout your stay.

Group sizes and prices:

For these private adventures, the usual client-to-guide ratio is 4:1.
Two participants have to join for a half-day tour to operate.
This full-day tour can operate with only one participant.
The cost per person decreases as the group grows, so it's the perfect opportunity to hike with friends and family!

Rock climbing in Mammoth Lakes can be arranged for larger groups. Contact us to make arrangements.

Min. age requirements:

If you are older than 18, you're good to go.
Minors younger than 18 may be permitted to join the hike on a case-by-case basis, but must be in the presence of a parent or legal guardian.

If your group has climbers under the age of 18, contact us prior to booking to make arrangements.

To get to Mammoth Lakes, most people fly into Mammoth Yosemite Airport, which is 8 miles away from town. Another option is driving from cities like Fresno, Las Vegas, Sacramento, and Los Angeles. Keep in mind that driving from major cities to Mammoth Lakes can take you between 4 and 6 hours.

Once you and your guide agree on the details of your itinerary, your guide will suggest the best place and time to meet, whether that's at the guide shop or a predetermined location. We suggest arriving in town the day before. The guide will choose the appropriate terrain dependent on conditions and the ability of the group.

We highly recommend that you cover all your bases with both emergency medical and travel insurance. With medical insurance, if you have an accident or medical emergency on or off the mountain, you'll avoid paying out of pocket for costly expenses. This covers everything from hospital treatments to emergency air transportation and more.

Travel insurance covers canceled flights, natural disasters and other scenarios that may interrupt your travel plans.

We also expect you to respect local regulations and take measures to protect yourselves, your guides, and the communities you're traveling to.

If you need assistance selecting the right insurance for your group, let us know and we will be happy to help!
Get free trip brochure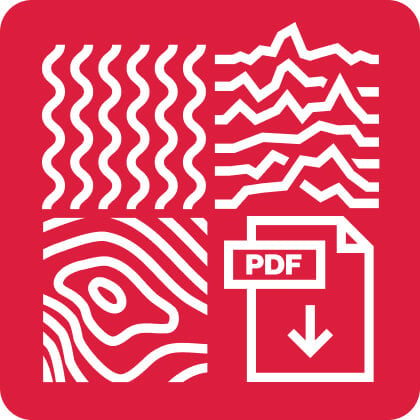 Adventure and location overview, itinerary, available dates, what's included and much more.
Brochure sent, check your inbox
Talk with us
and let one of our adventure experts help you plan your perfect adventure.
Other things to do in California