Upgrade your Avalanche Safety Skills with AIARE Level 2
Learning to manage safety hazards in avalanche terrain takes a lifetime to master. Luckily, a formalized education can accelerate the process. Rob Coppolillo, AMGA/IFMGA-certified mountain guide and author, discusses the AIARE 2 avalanche safety course and how it fits into your lifelong journey of backcountry decision-making.
Whenever I dream up a new trip to Svalbard or Kyrgyzstan, I tell my wife, "It's about self-improvement, love!"
After all, mastering the skills of avalanche safety requires a commitment to years of skiing and training. Happily for us, this means lots of backcountry riding, splitboarding, and racing around on snow machines​​. Now, you probably have a few trips swirling in your imagination—especially after the past few years—so let's chat a bit about what the AIARE 2 avalanche course is and the skills it will add to your safety kit.
Your personal quest to become a backcountry Jedi demands it!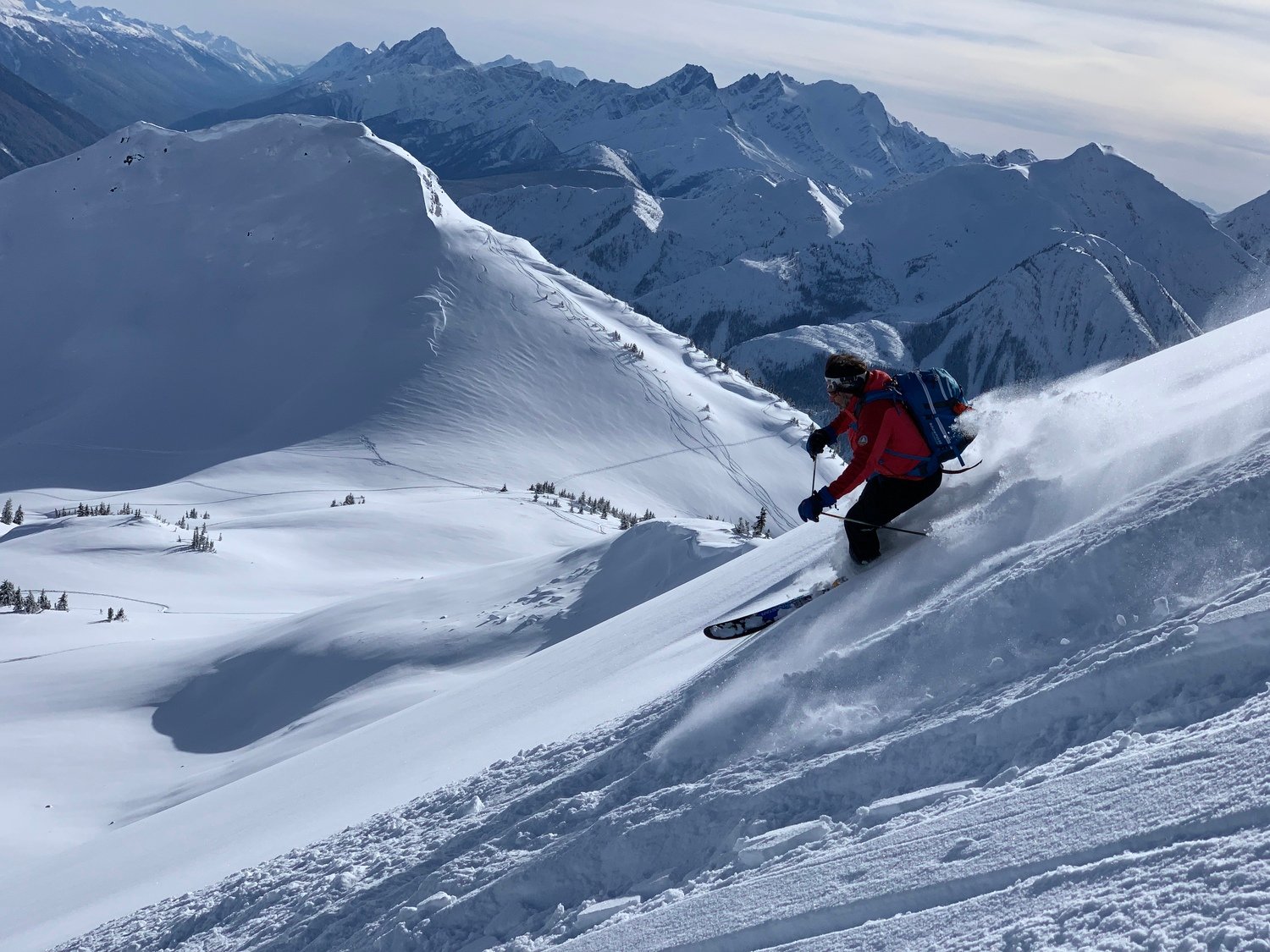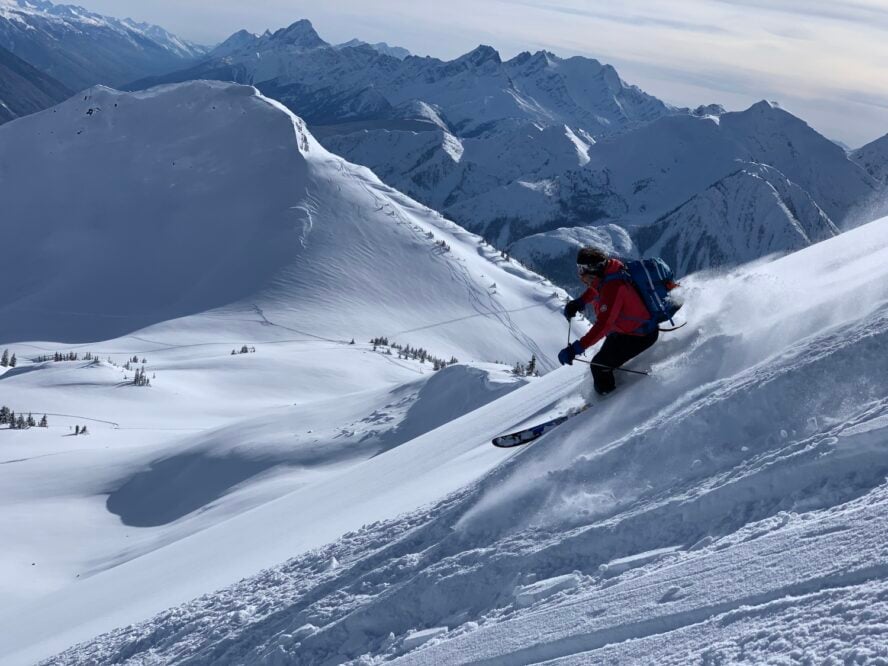 Pros and Cons of Avalanche Education
Take the next big step in keeping you and your team safer in the backcountry
Learn subtle skills like which snowpack test is best for which avalanche problem
Build a run atlas so you can "close" and "open" terrain, based upon conditions
Expense! These things aren't cheap, especially a hut-based AIARE 2
Information overload? Maybe it's too soon for another course
I'm often asked, what is an AIARE course? And, what will I learn? Since I've been teaching these for nearly 15 years, let's drop into it, shall we?
The AIARE 2 is an advanced avalanche safety course tailored to experienced backcountry riders who want to up their game. Courses are customarily taught over a 24-hour period (usually across three days) and build on skills from entry-level courses, such as the AIARE Level 1. So we'll start there.
Your Avalanche Safety Fundamentals
I'll assume you've taken an American Institute of Avalanche Research and Education (AIARE) Level 1 at some point in your career as it's an excellent way to start backcountry skiing. Maybe it was 20 years ago, or perhaps you completed one more recently. These courses—typically AIARE 1, AIARE 2, and AIARE companion rescue—help us move along the arc of learning new skills, as well as identifying areas of weakness in our practice.
While AIARE 1 providers have changed their curriculum in the last few years, no matter what course you took, a level 1 should introduce you to the fundamentals of avy practice. That is: identifying avalanche terrain in the field and on a map; being able to glean the pertinent information from reading the avalanche bulletin; the basics of snowpack metamorphism and layering; what to do in an avalanche; what avalanche safety gear you need; and of course, incorporating all this knowledge to make the calculated decision of where to, and not to, ski on the day.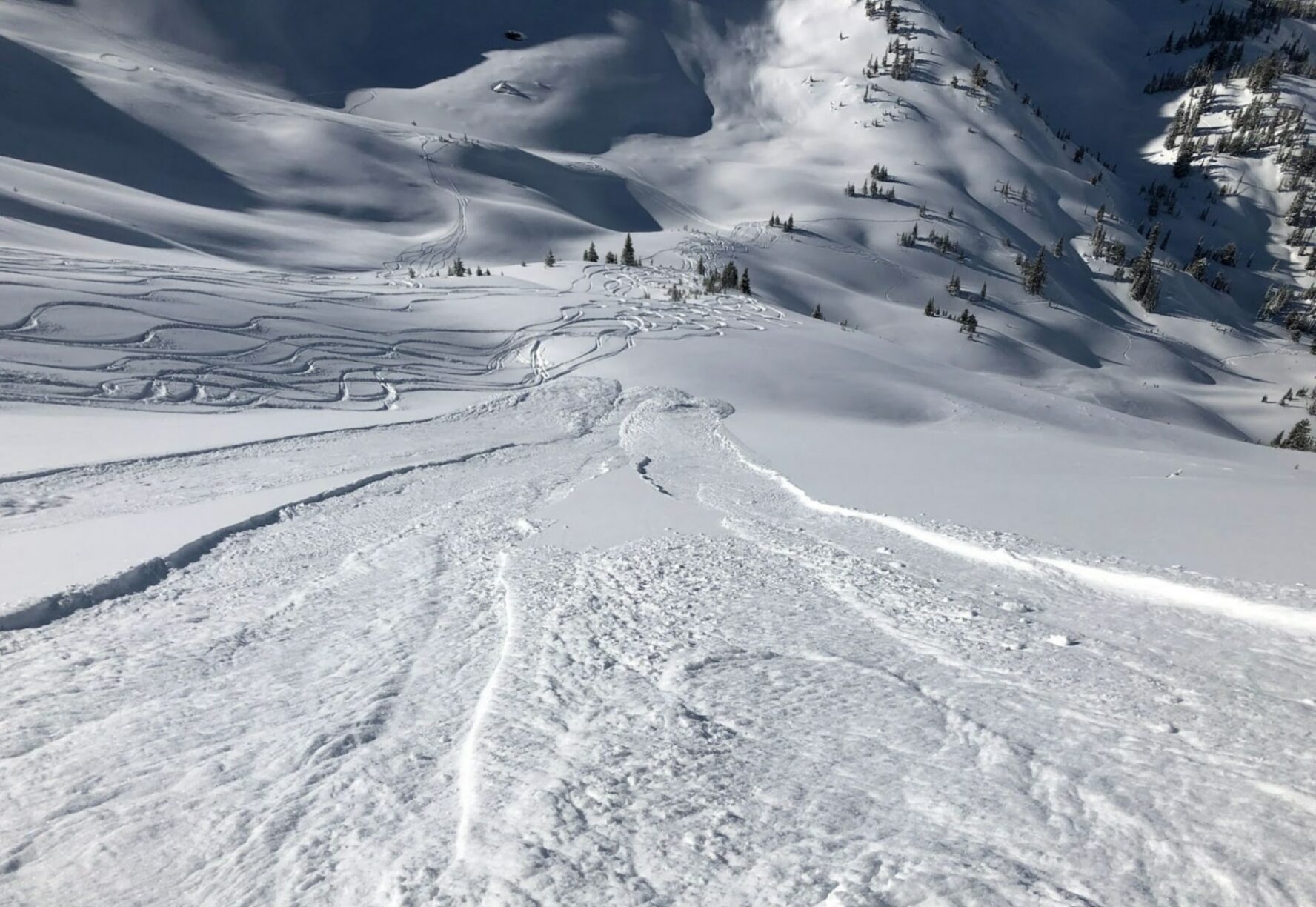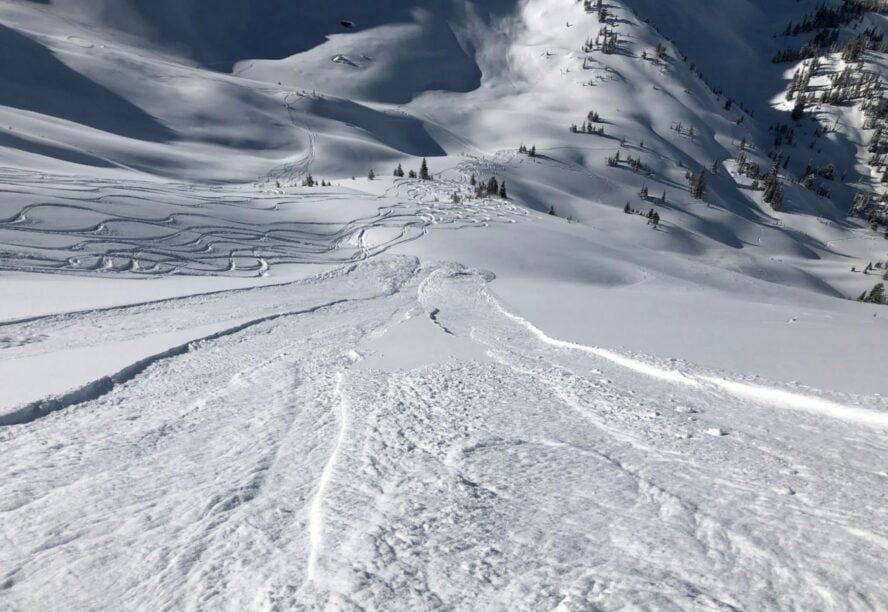 If you feel like these skills are lacking, no worries, an abundance of online resources and books can help you refresh them. Taking another AIARE 1 is never a bad idea, either—just make sure it's with a reputable provider. I'd recommend seeking out an AMGA-certified ski guide for an instructor.
Evaluating your skill set
Give your backcountry practice an honest evaluation and identify any blind spots or weaknesses. Are there skills that need refreshing? How can you address them? I haven't built my rescue sled in a couple seasons, as an example, so that's an easy skill to refresh this fall. Adopt a critical eye and give yourself some pre-season homework.
If you feel pretty solid with level 1 skills like tour planning, interpreting the bulletin, and identifying avalanche terrain in the field, then perhaps it's time to tackle some more complicated material.
Now ask yourself, what are your goals for the upcoming season? Maybe you want to be a leader within a small travel group, plan on heading into more complicated terrain, or want to prepare for contingencies where resources are scarce. This calls for an advanced course.
Why to Take an AIARE Level 2 Course
An AIARE 2 doesn't mean you have to take more risk or "go bigger." The course simply helps you gather better information, integrate it, and make smarter decisions—what you do with those skills is your business. Maybe it's sticking to no-avy terrain; maybe it's doing your first trip to a new, unfamiliar snowpack; or, maybe it is tackling a bigger objective like a backcountry trip in an area without a public bulletin or a ski traverse where you'll be "off the grid" for several days. The AIARE 2 avalanche safety course adds more tools to your toolbox, whatever your goals.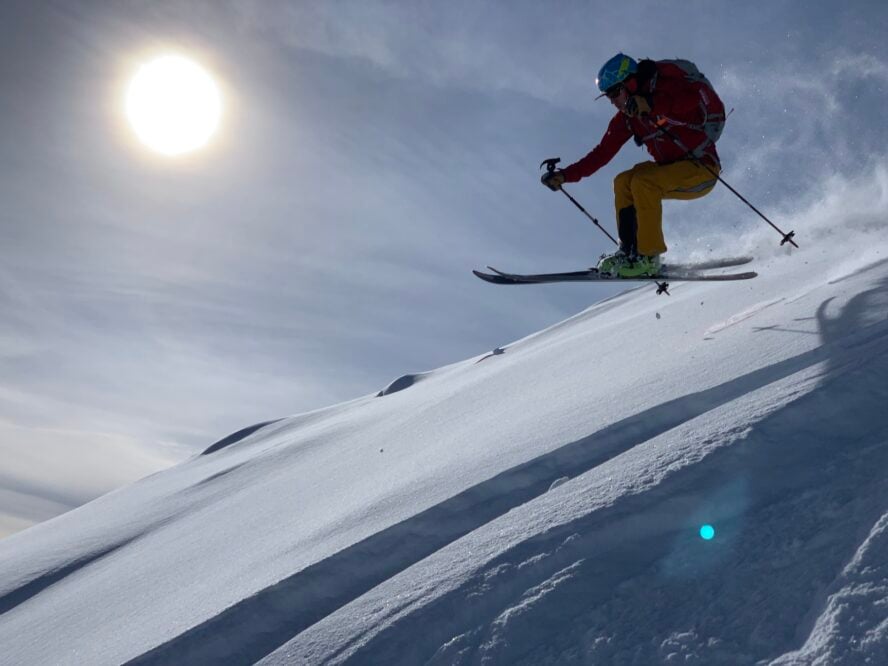 If you're ready to add a deeper level of understanding to your practice, then a quality AIARE 2 will help. A good course should include information on snowpack tests, building a run atlas (a collection of images, maps, and info of the terrain where you'll tour), "opening" and "closing" terrain on the day (meaning, determining "go" and "no-go"), and higher-level decision making.
My first AIARE 2
I did my first AIARE 2 around 2007, and then shadowed several more of them over the ensuing seasons. I knew I wanted to be a mountain guide, so I felt lucky to have a mentor teaching avalanche courses. Since those days, the AIARE curriculum has been updated a couple times and today's version incorporates decades of avy-savvy from the Canadian and American industries.
Training to be a mountain guide in Colorado, the snowpack offered me daily doses of humble pie. I recall my first ski-tour on a day with level 4 or "High" danger—it was a lesson in dialing it way back, saying "no" to bigger terrain, and staying disciplined with our terrain choices.
We were on Berthoud Pass and though the heavy snowfall limited visibility and observations, I still saw dozens of shooting cracks off my skis, heard as many "whumpfs," and witnessed several size-2 avalanches. When the storm lifted a couple days later, there had been a widespread cycle in the alpine. It was humbling, to say the least.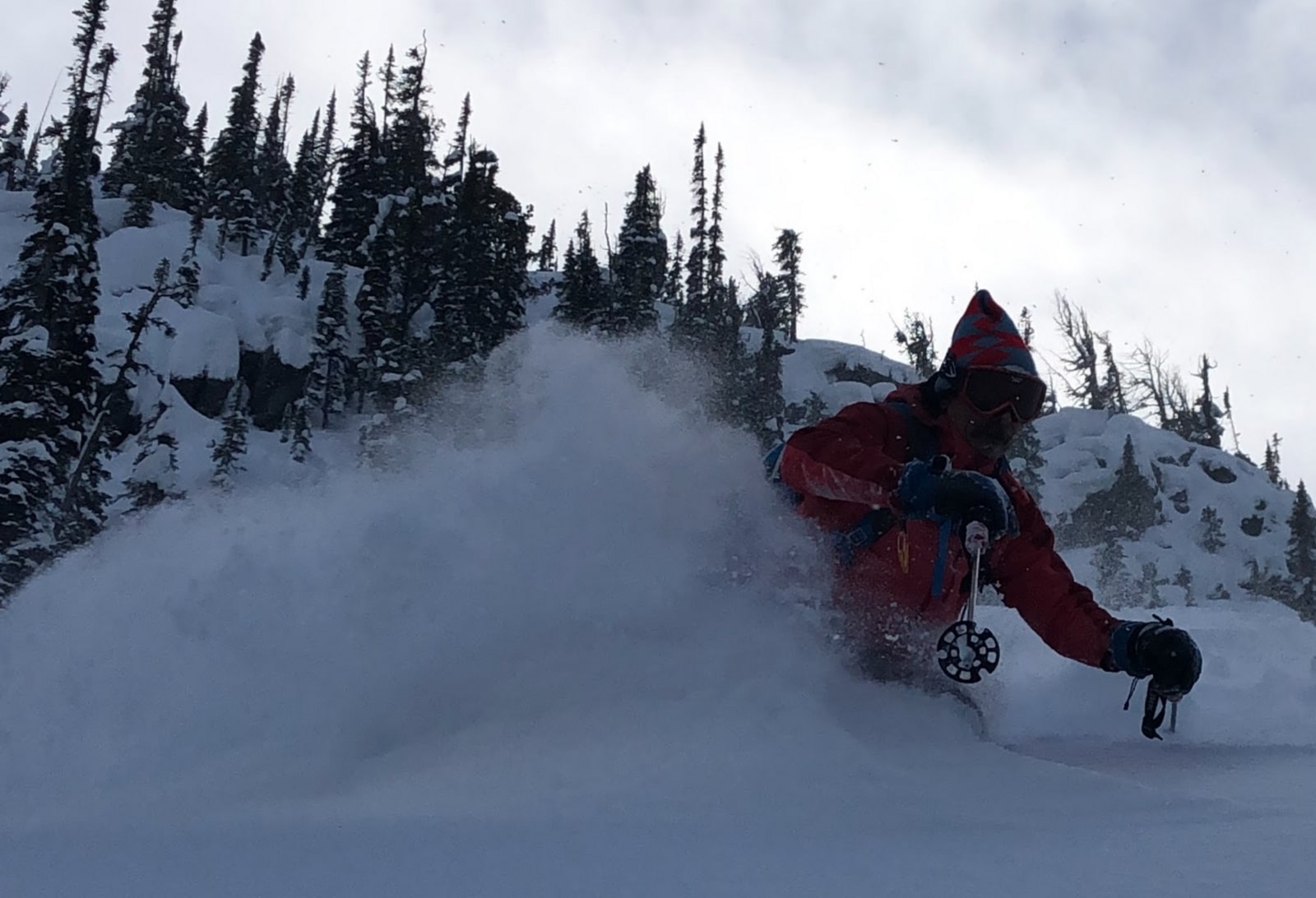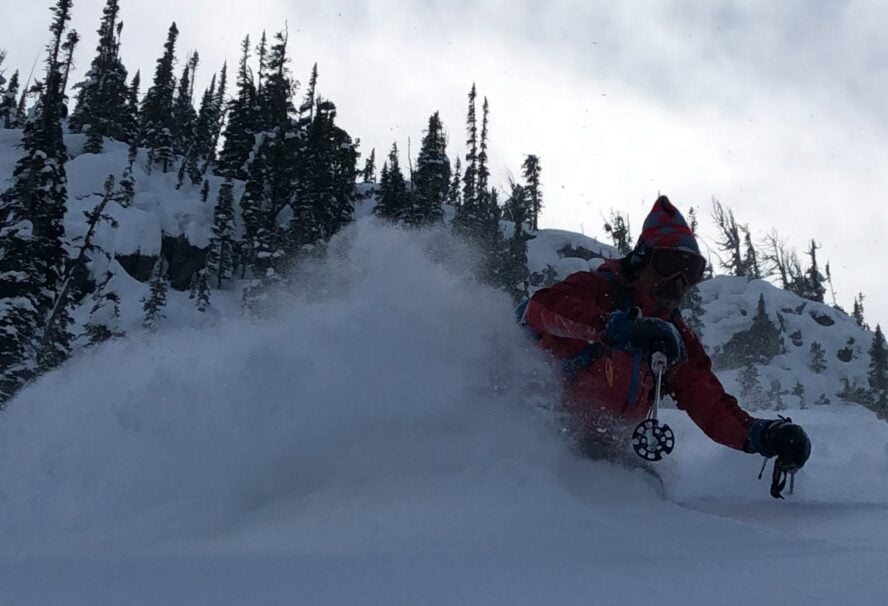 At that point, I got a glimpse of what I didn't know. I'd never seen a reactive snowpack like that and it both scared and inspired me to pursue more education. I might be a little more confident in my decisions and observations now, but it seems like the more I know, the more I realize I don't know, too.
Our "Next Level" AIARE 2 Courses: Week-Long and Hut-Based
My own avalanche journey took me through the AIARE 1 and 2, then the AIARE professional courses, before passing my ski-guide exams. Since then I've had the opportunity to teach bunches of AIARE courses through my company, Vetta Mountain Guides, and one thing characterized every single one of 'em—the need for more time in the terrain.
Knowing this, my teammates and I began discussing the idea of longer courses, ideally at a lodge. We stumbled upon a venue and terrain suited to the purpose and our hut-based AIARE 2s were born. These week-long courses, based at a Canadian backcountry lodge, cover six full days of touring and they give participants the chance to really practice the AIARE material and process, in addition to a bunch of great ski-touring during the week.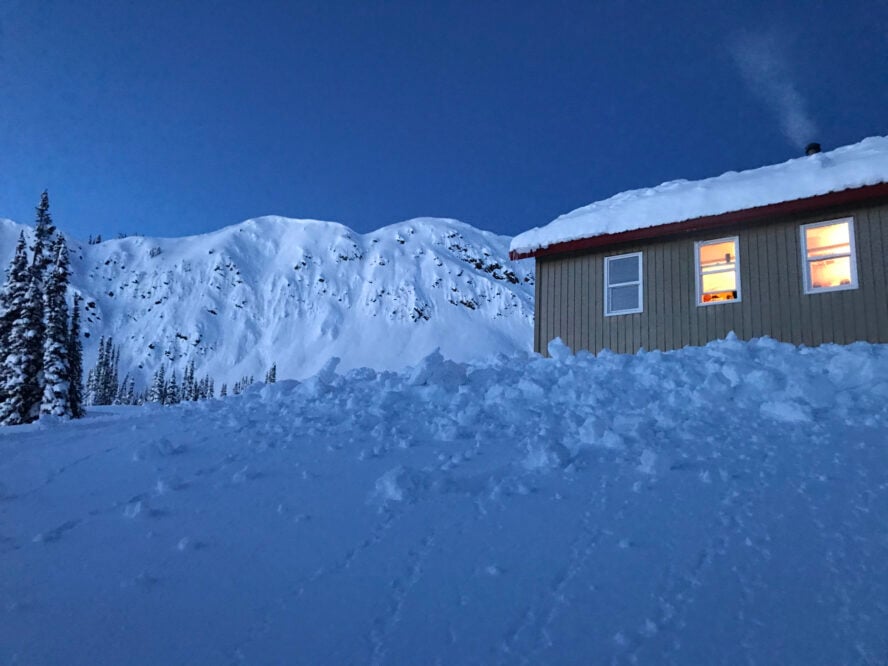 Of course, I'd love for you to come to Canada with me. I think our method is effective and it's how I make my living—but you certainly don't have to spend a week to up your game. Ask around in your local mountains and see who's offering the AIARE 2 or its equivalent. My friends at the American Avalanche Institute (AAI) and others offer great avalanche safety courses, with slightly different curricula.
If you're psyched, though, a deep dive backcountry skiing course might be the way to go. It requires more time off work and greater expense, but you'll also get to tour every day. Think of it like a guided ski vacation, with a way more informative avalanche course blended in.
A Day in the Life of an AIARE 2 Course
One of the challenging aspects of a traditional AIARE 2 is managing time. Getting into the classroom then out in the field eats up hours of the day on a typical course. Flying into a backcountry ski lodge (for some of the best skiing in British Columbia) and staying for a week lets us focus on touring and learning, not logistics. Compared to a regular, three-day course, we have way more flexibility to deliver the curriculum and practice it, not to mention that the touring starts right outside.
Typically we wake up before the sun, download the avalanche forecast, and collect weather data. Meanwhile our chef has the coffee going, then breakfast around 0800. We eat, sit down, and tour-plan together. Instructors and students have a "guide meeting" and create a tour suited to the day's conditions, our team's goals, and focused on getting some good turns.
Town-based, three-day courses offer the opportunity to tour-plan and interpret the bulletin, too. A good instructor will facilitate the process and demonstrate aspects of it. The limitation, though, comes in only having a couple mornings to repeat it. It can feel rushed, for sure. Six days at a lodge helps us repeat the process and really get it ingrained and personalized to our own styles.
Any AIARE 2 you do should have photos and run lists, generated (by the instructors, usually) from working in the terrain where your course will be. Seeing this info, you can begin building your own run atlas for your home touring zone. I especially like having terrain photos stored in my phone while I'm out touring—I can refer to them and evaluate micro-features while skiing.
After a morning planning session and meeting, most AIARE 2s head into the field. Our courses spend anywhere from four to eight hours touring each day, enjoying the deep Kootenay snowpack. It snows and snows and snows there, and the skiing is fantastic.
Hopefully you can find an AIARE 2 in a great venue like Snoqualmie Pass, Vail Pass, or the stellar backcountry skiing at Teton Pass. Having real avalanche terrain nearby lets you apply skills—while this doesn't necessarily mean exposing oneself to avalanche hazard, it's great if you have true avy terrain to manage and avoid.
During tours, you'll get to incorporate the concepts of an AIARE 2 and apply the knowledge in the field. It's this field time that's critical to learning how to blend observations and decision-making with your riding.
Wrapping up the day, every AIARE 2 should have a robust evening debrief. This helps identify what went right, what went wrong, how to improve, and sets you up for adapted learning and touring the following day.
We enjoy a snack during our debriefs, dry gear by the wood-burning stove, then enjoy a huge dinner and do a classroom session before bedtime. By the end of our week in the Kootenays, we're intimate with the local snowpack, our legs are tired, and hopefully we're far better avalanche practitioners than when we flew in.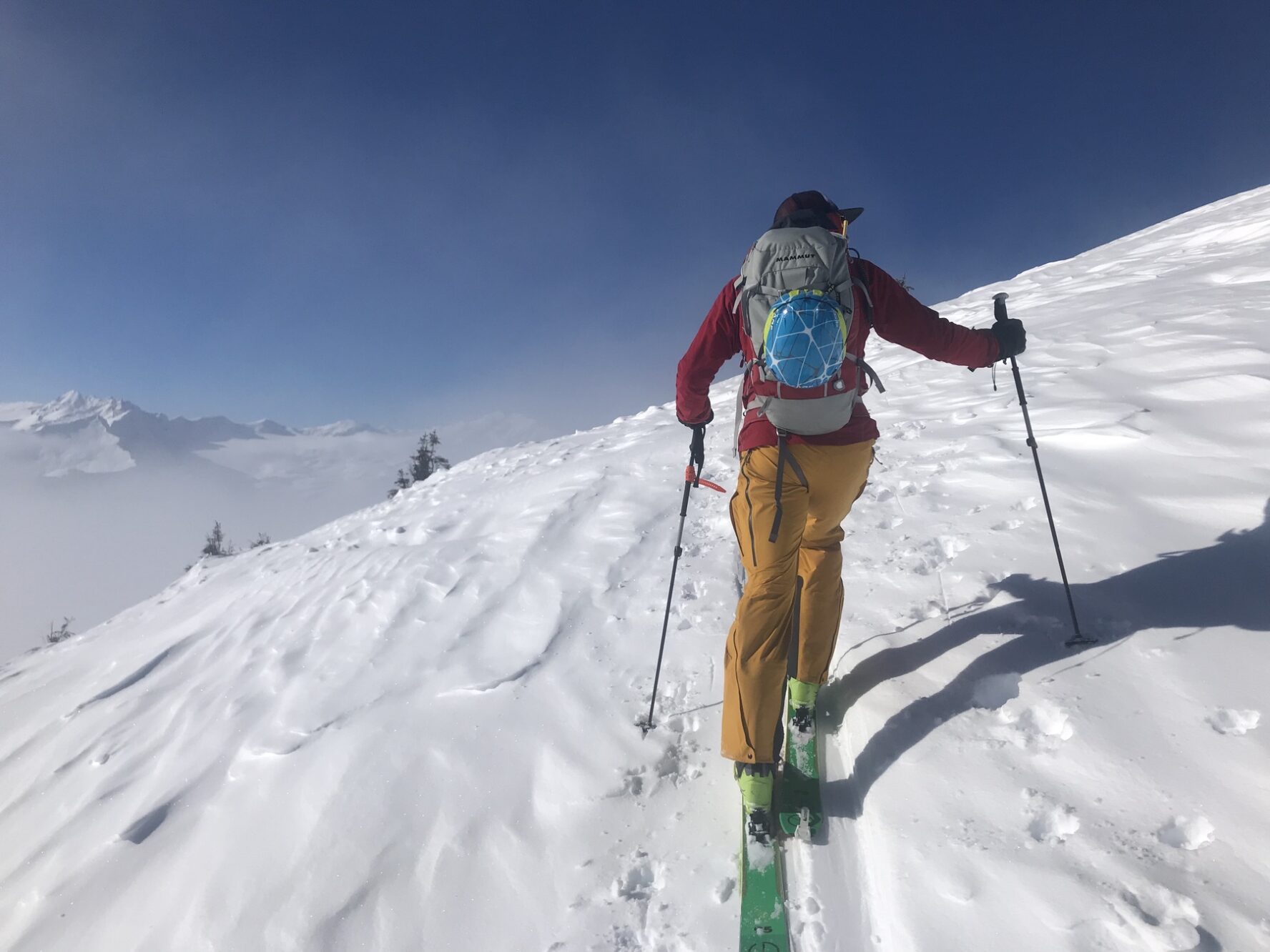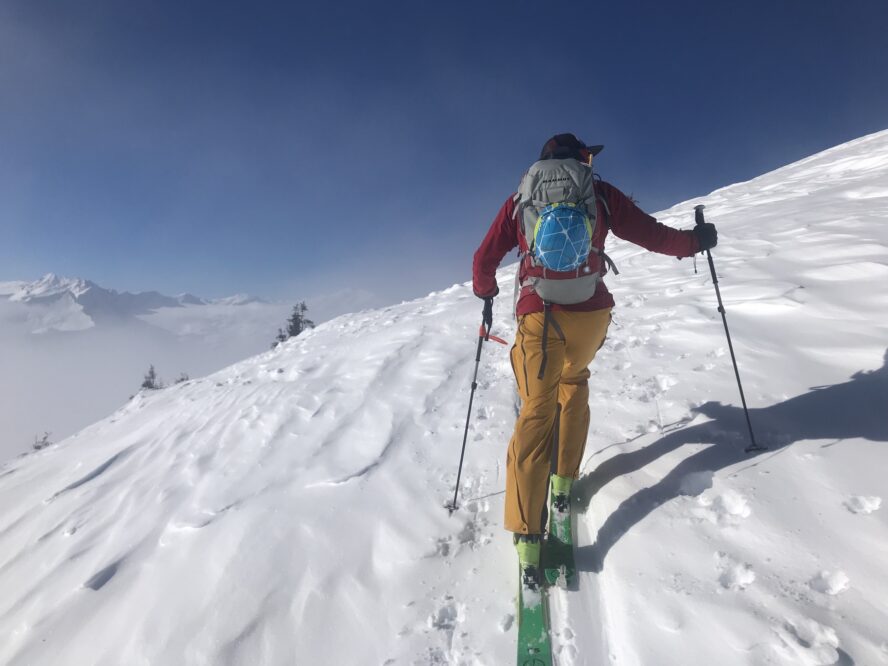 Here's Hoping for a Great Season, Wherever You Are!
With the backcountry season on our doorstep, it's time to look for the perfect ski getaway. And the AIARE 2 might be just what you need to enjoy true off-piste wilderness this winter.
If a week-long AIARE 2 course at the Ymir Lodge isn't in the cards, then find a reputable, experienced ski guide with whom to study. Consider traveling to a new snowpack, so you're forced to manage different problems and build a seasonal snowpack history before you get there. In short, challenge yourself and improve. The avy game requires a lifelong commitment, and the best part is, it's a lot of fun backcountry skiing along the way!
Ready to become a better backcountry skier this winter? Hear from AMGA Rock, Alpine, and Ski Guide, Rob Coppolillo, as he discusses how to up your avalanche safety game and the skills of AIARE 2 in this free webinar