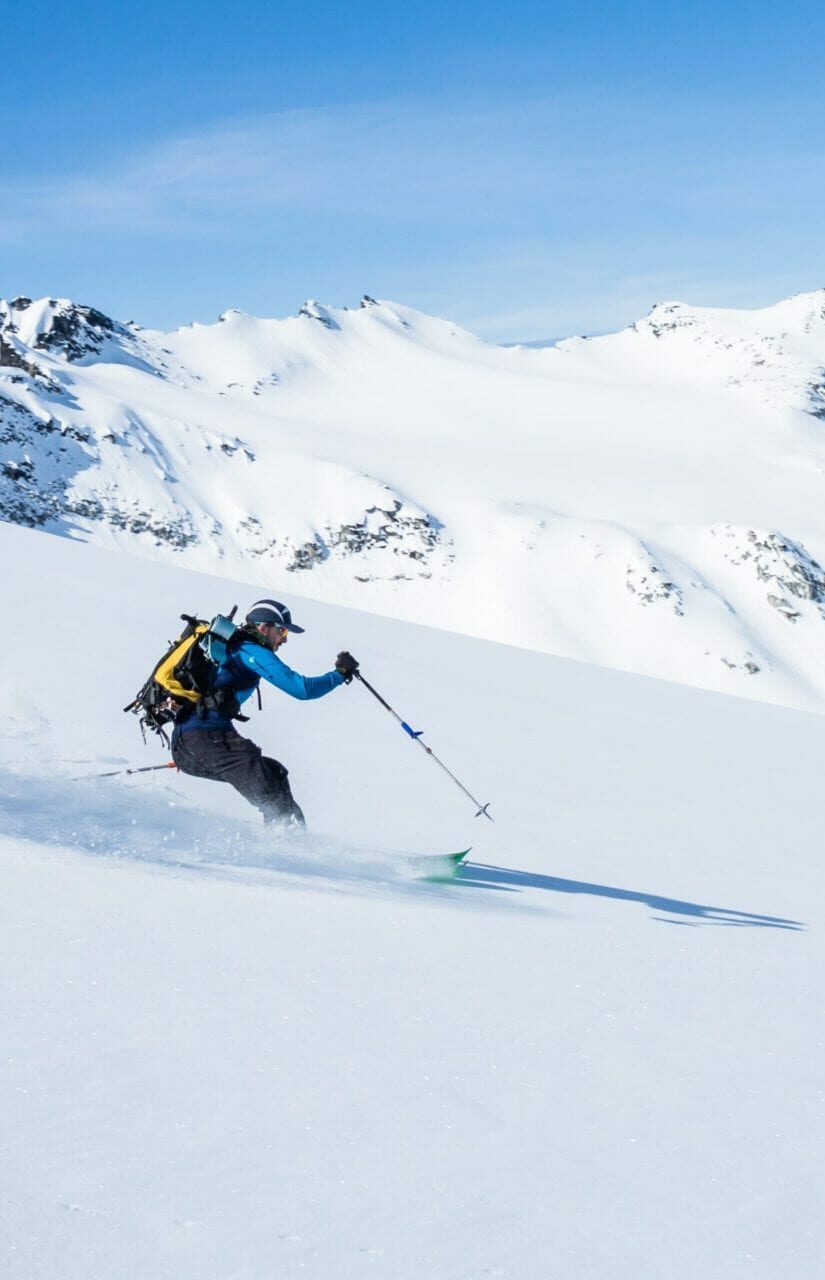 Backcountry Ski in the Wasatch Mountains
Over the past century, the vast and rugged area of the Wasatch Mountains has become a ski mecca with six major resorts scattered amid thousands of acres of pristine backcountry terrain.
If you are looking for a true winter adventure, this is where you need to be. Whether you're a newcomer looking to earn your turns or you're craving some adrenaline-inducing steep skiing, this idyllic range will keep you entertained for days. Grab your touring equipment and head to the mountains!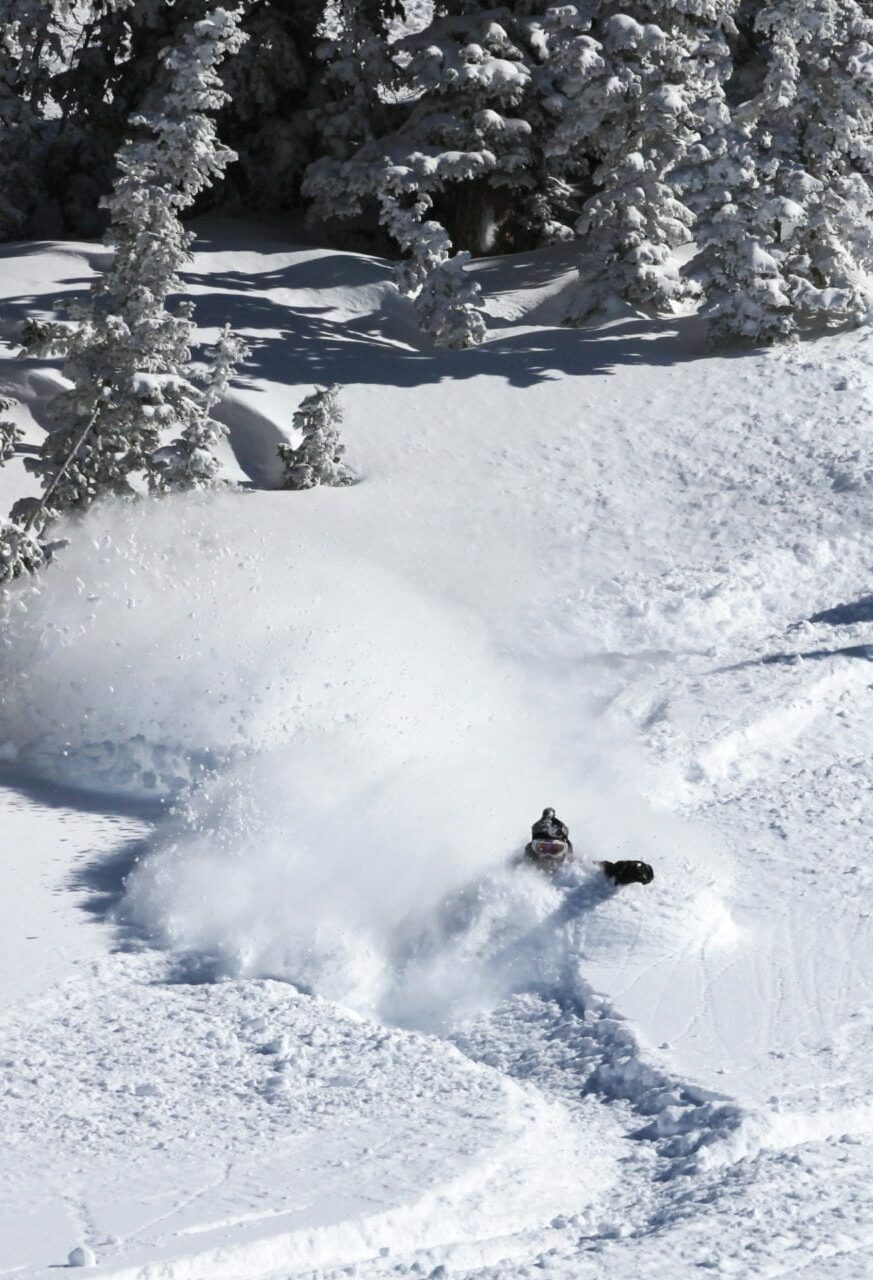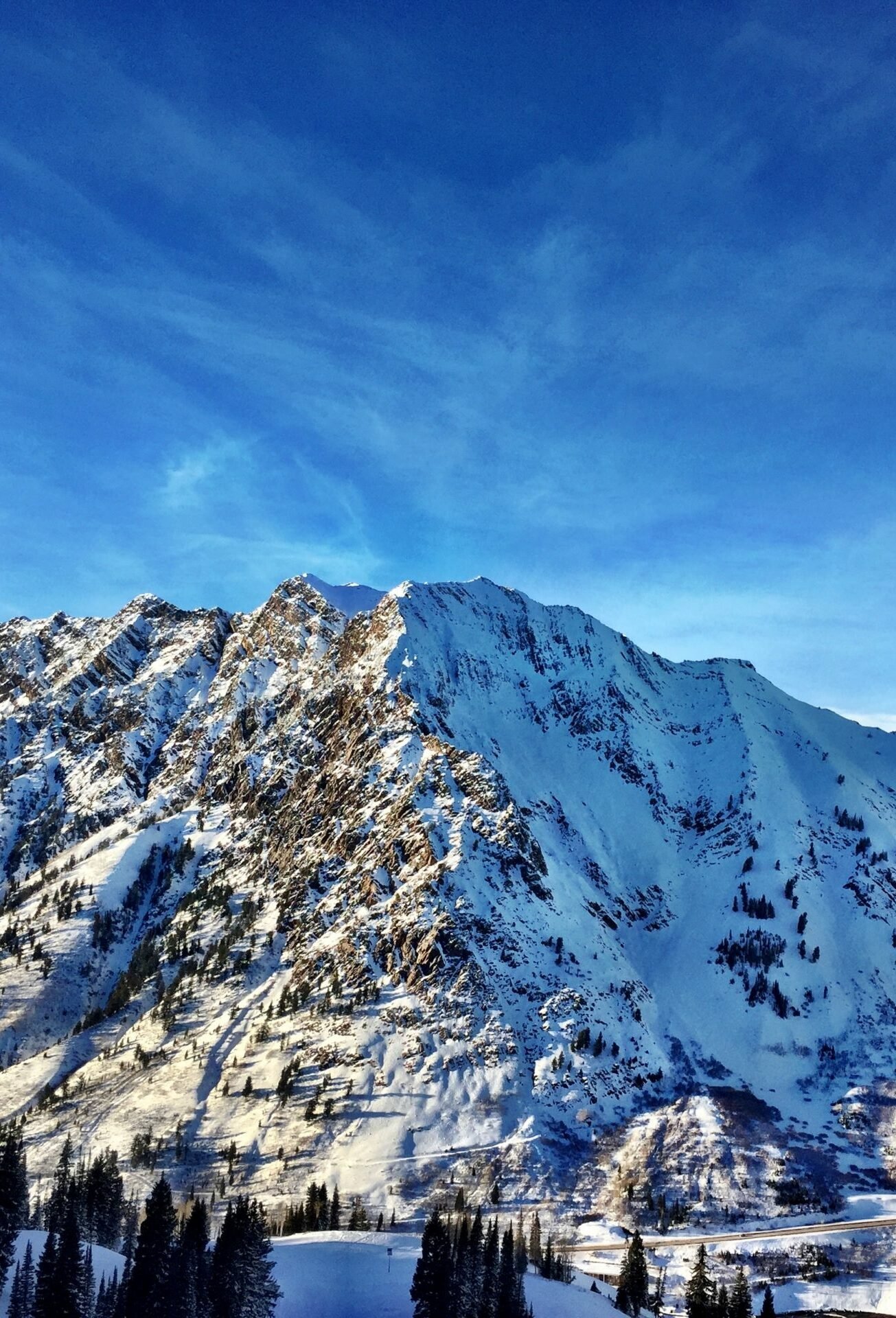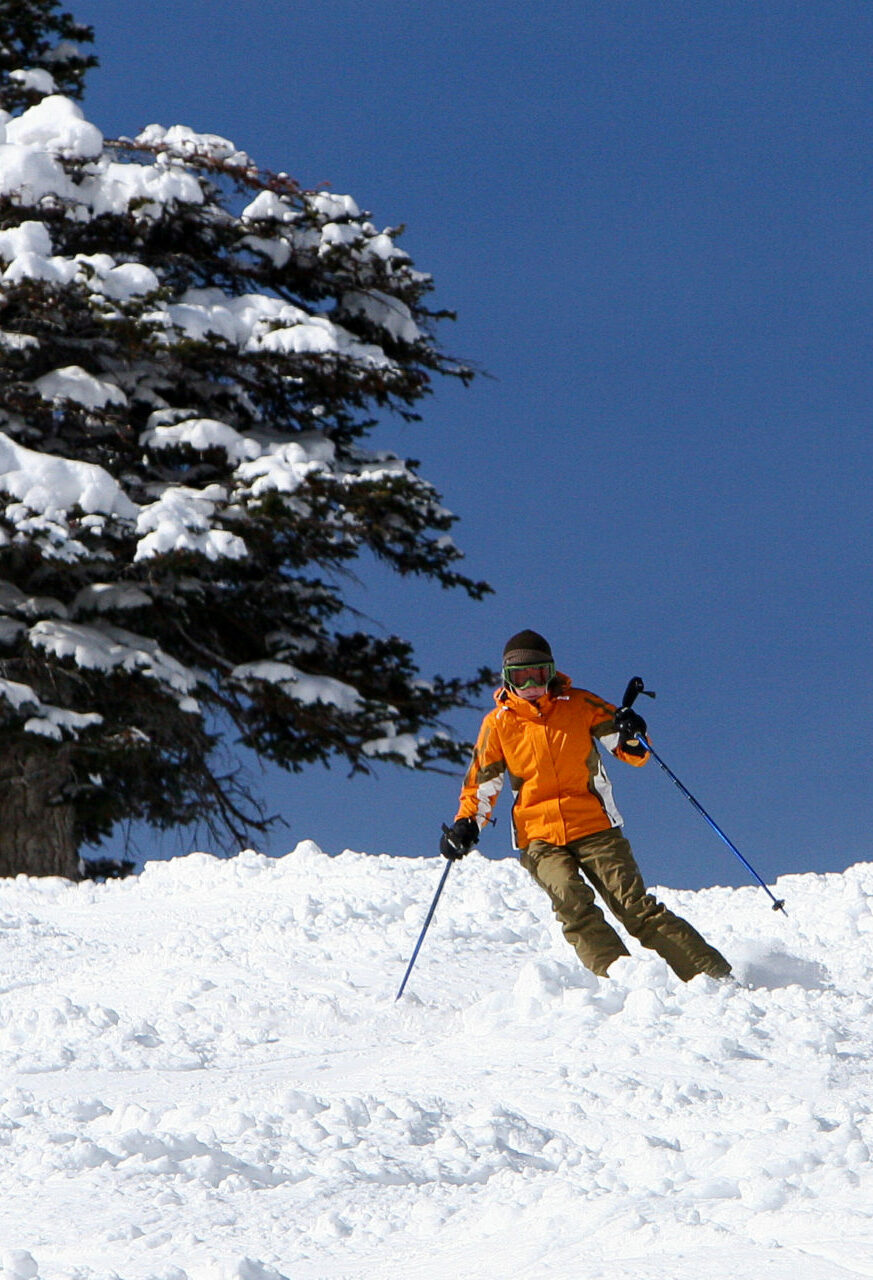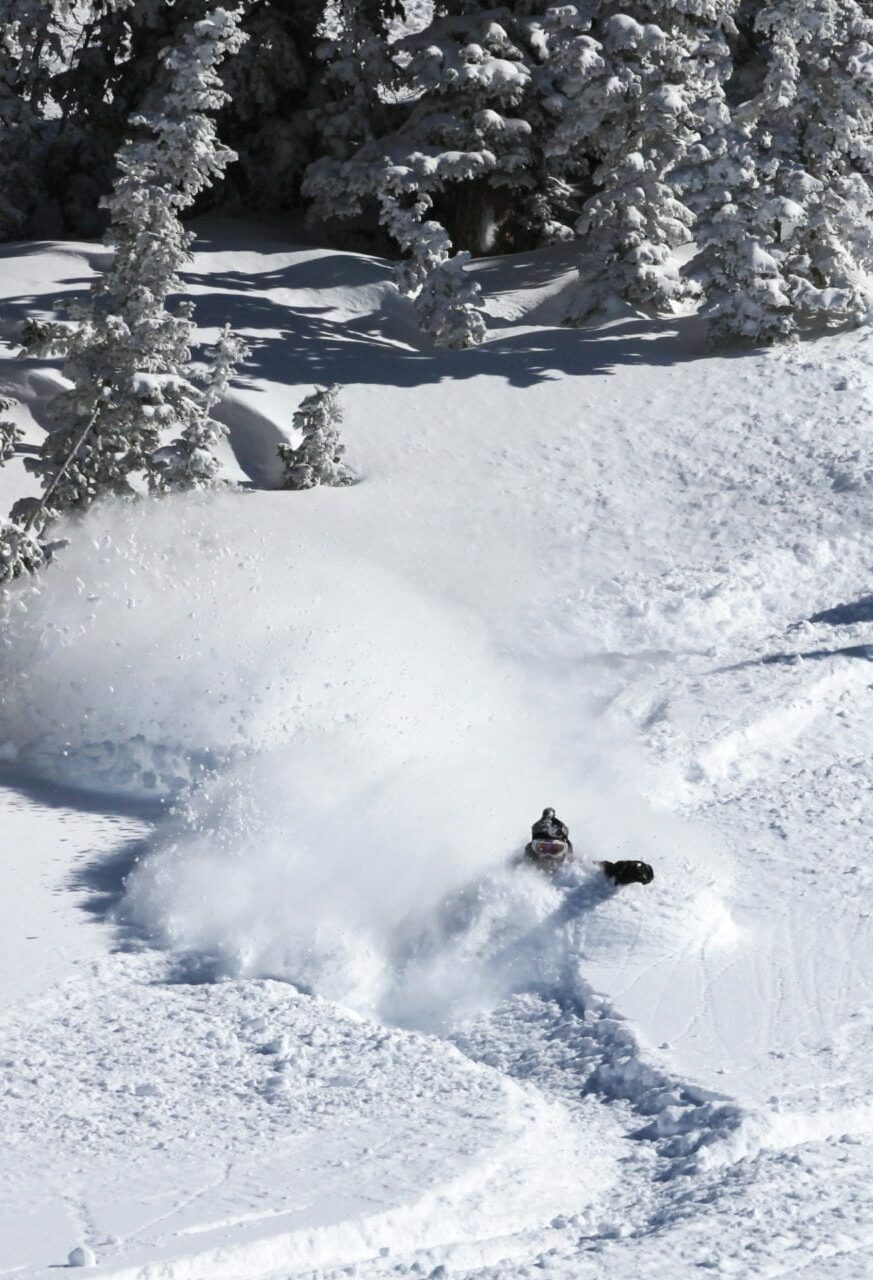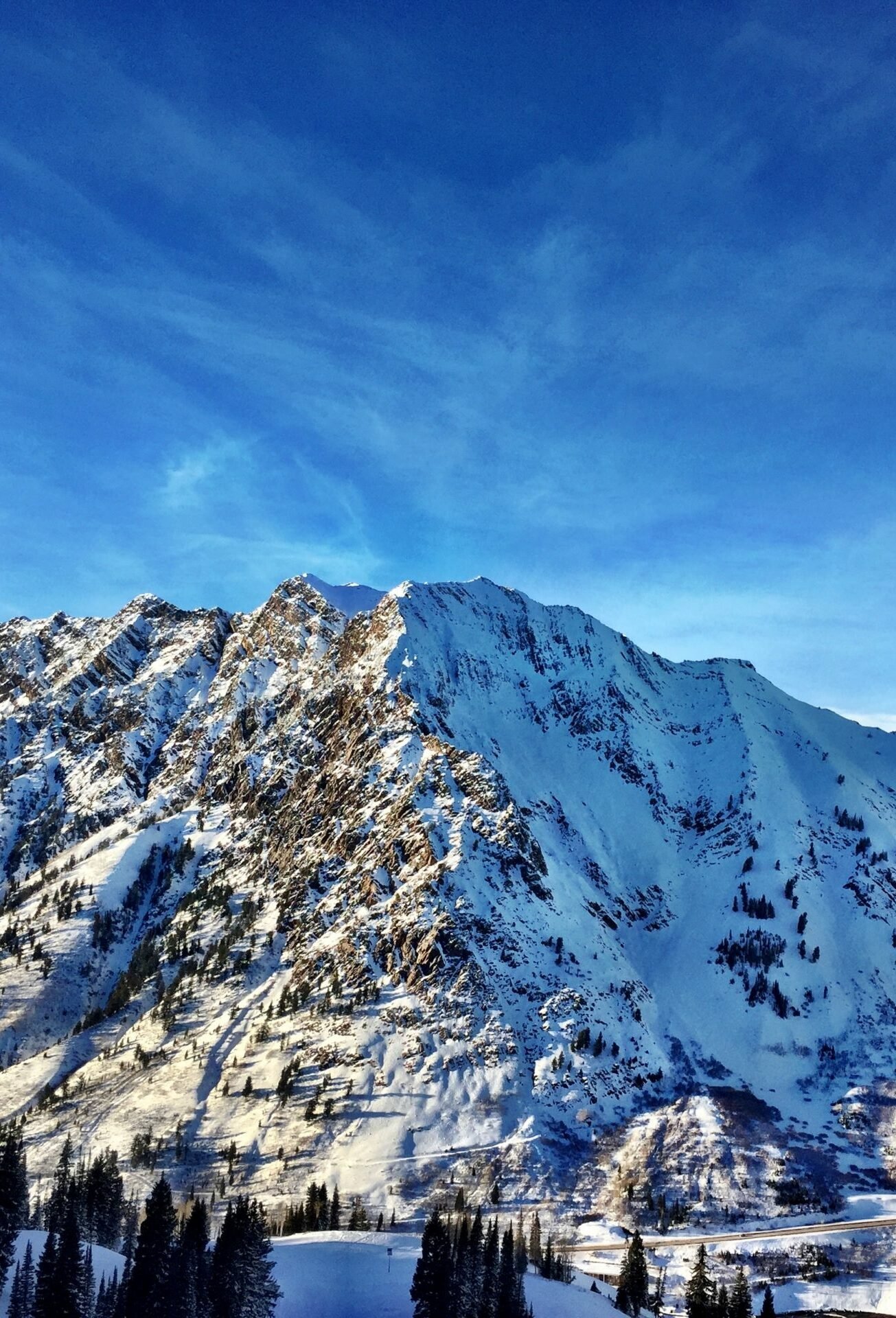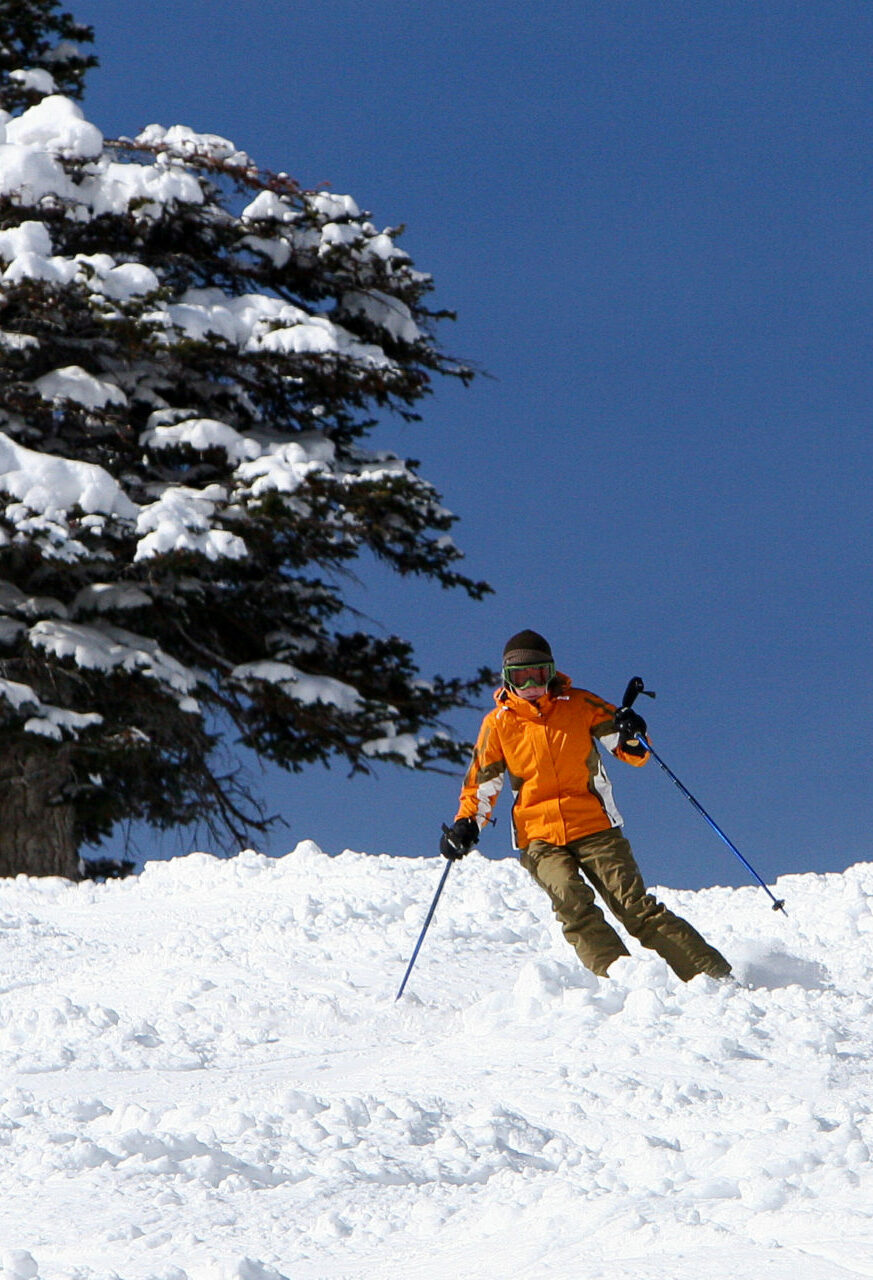 Enough terrain for a lifetime
Located on the western edge of the Rockies, stretching for 160 miles of pure adventure, the Wasatch Range ensures prime conditions, boundless terrain, and no crowds—like it was sculpted with the backcountry skier in mind!
The alpine season for the big lines starts in late November and lasts through March, so if you're looking to boost your experience on the slopes with some ski mountaineering, there's no better place to be.
With approximately 60,000 skiable acres in the Wasatch, there are tons of objectives for every level of skier, from mellow tree skiing to low angle meadows and steep pencil couloirs. The diversity and numerous hidden gems along the way will make you start planning your next visit as soon as you leave!
OVER 60,000 ACRES
SUPERB TERRAIN
APRES-SKI SCENE
41.3° N AND 111.5° W
EASY ACCESS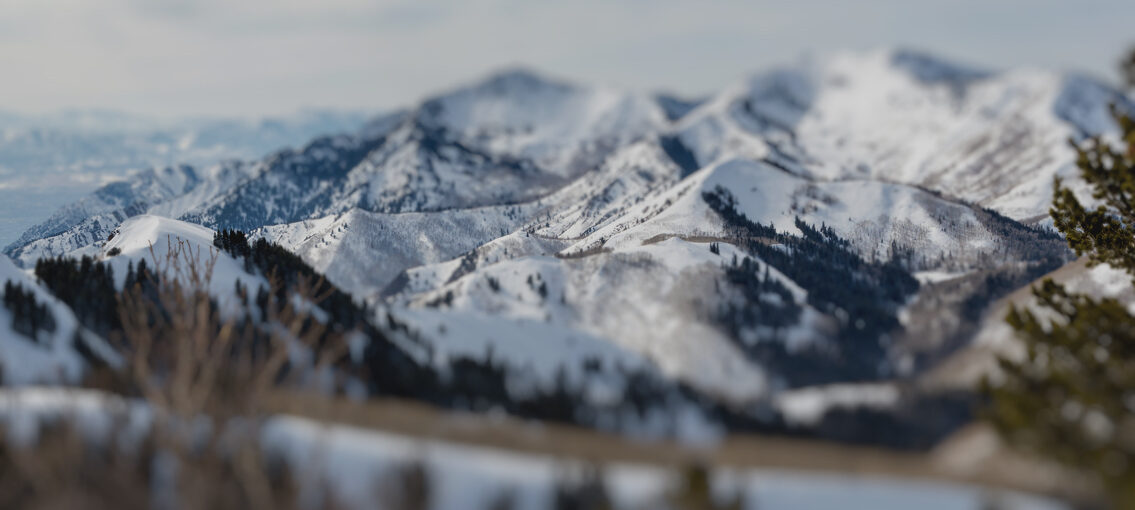 Snowy playground waiting to be explored
The Wasatch Range rises high above the most populated areas of Utah. Its highest peak in the central Wasatch, Mount Nebo, is just shy of 11,900 feet. For most of the winter, you can find long and mellow runs up to 6500ft.
However, one of the biggest attractions in Wasatch is that all the major Utah ski areas are virtually adjacent, connected by miles of snowy slopes and peaks.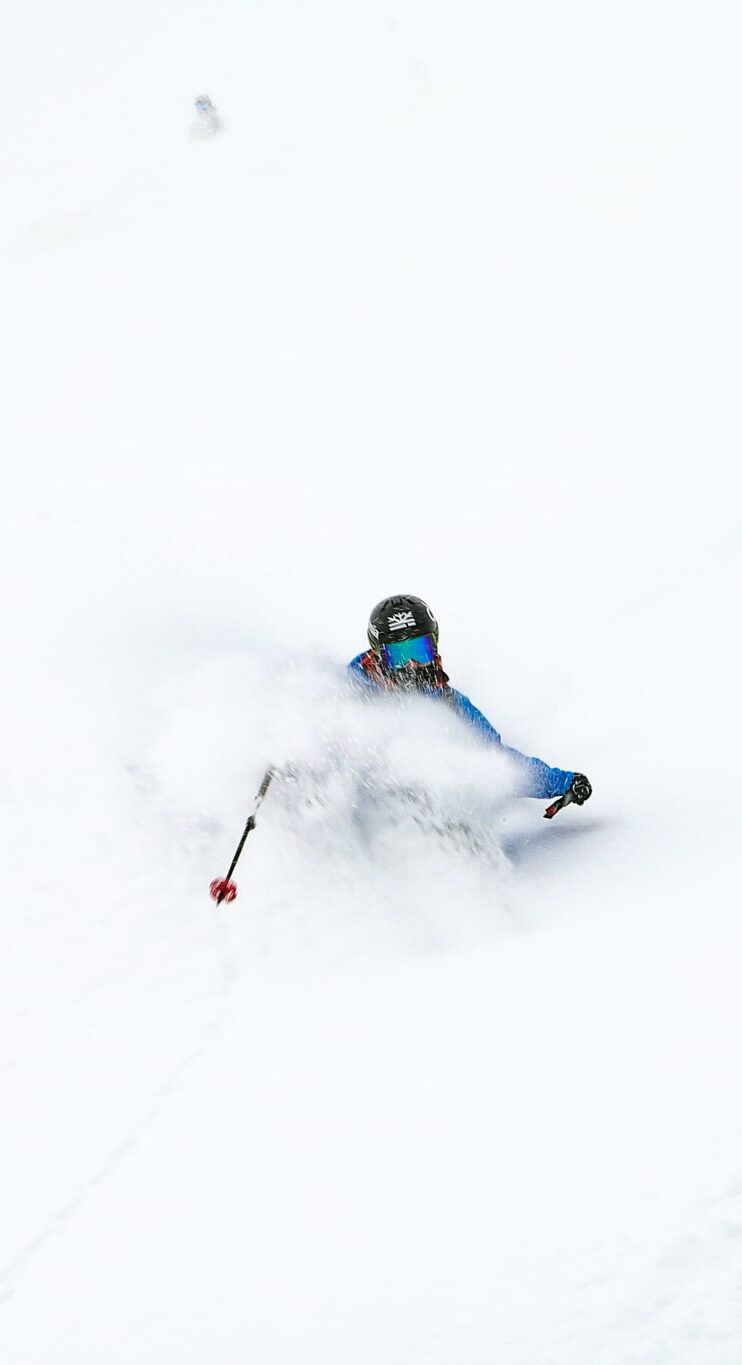 THE COTTONWOOD CANYONS
Just half an hour from Salt Lake City, you will find Big and Little Cottonwood Canyons serving up world-class backcountry skiing. There are two major roads running parallel to one another, split by a prominent ridgeline where you can ski more downhill than you climb.
Shaped over centuries, the canyons are a spectacular setting known for the best champagne powder. With wide-open bowls, steep chutes, long-scenic runs, and unbeatable views, there's a lifetime of possibility.
For those just starting out, the upper south side of Big Cottonwood Canyon offers a plethora of safe options for low-angle skiing amongst the stunning aspen glades. The Little Cottonwood Canyon, from White pine all the way to Lone Peak, offers a big ski environment with steeper and more challenging terrain.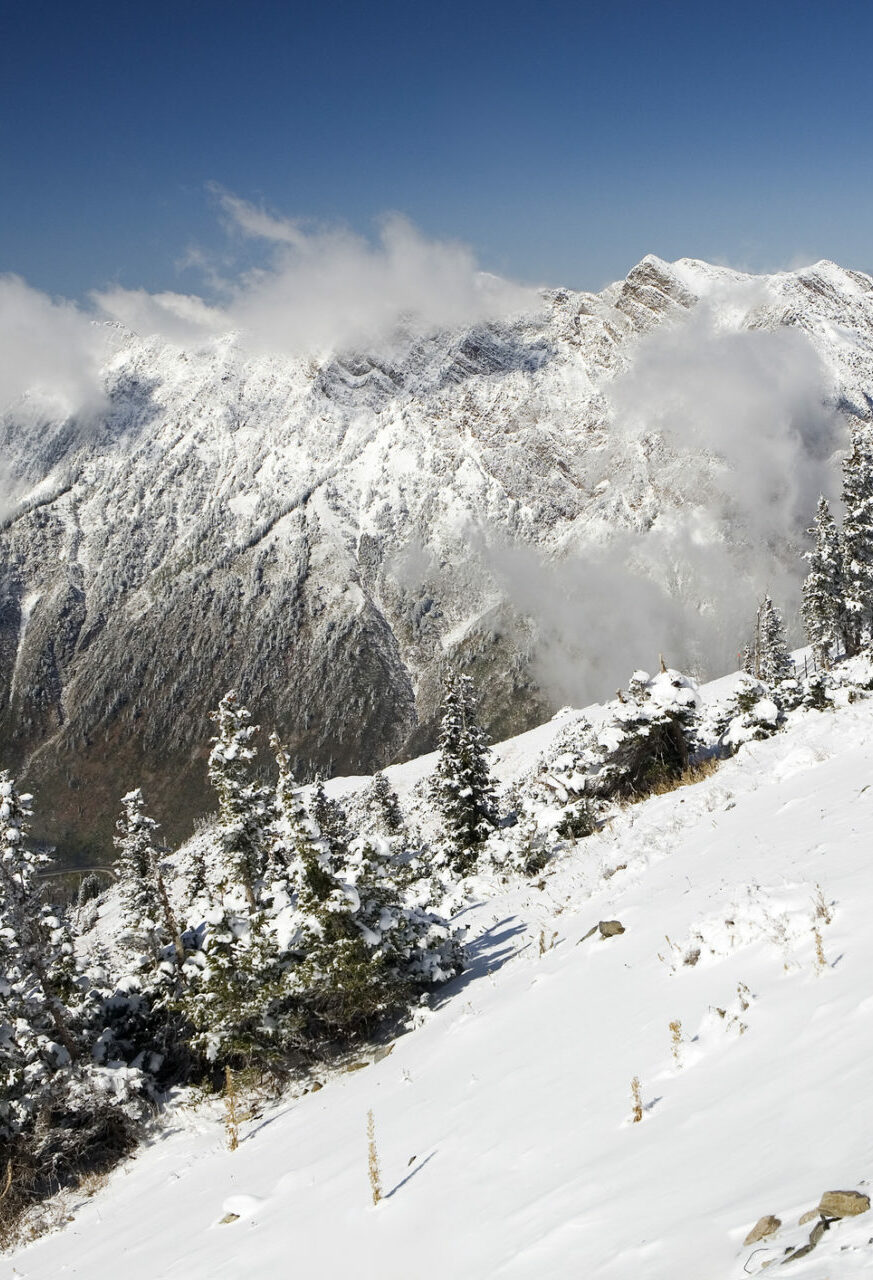 MOUNT SUPERIOR
This Wasatch classic is one of the most iconic ski mountains in the western United States. It is a serious ski-mountaineering feat, requiring more than 3,000 feet of climbing, some of which are exposed and rocky. Still, the dramatic vistas and two main ski descents off of the summit, Cardiac Bowl and the South Face make it all worth it.
While the South Face is incredibly steep and dramatic, the legendary Cardiac Bowl is more mellow and leads to a large open bowl perfect for shredding powder.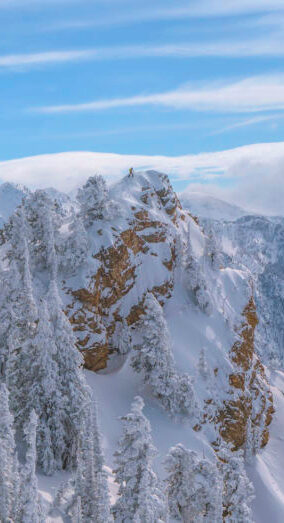 Perfect venue
for every skill level
Easy access to fresh pow
Salt Lake City has the best access to pristine outdoor terrain in the Lower 48 states! Conveniently located just an hour from the neighboring Wasatch, SLC is just an hour away from most of the ski locations and trailheads in the area. The convenience of the airport makes it quick and easy to get your ski-cation started!
Thanks to a sprawling landscape, it's not hard to find fresh turns, including chutes steeper than 50 degrees to gladed meadows and massive bowls. If you bring your skins and are prepared for 30-minute ascents, you'll quickly find untracked terrain straight from the parking lot! And don't worry, every foot of elevation you gain skinning up is rewarded with great turns on the way back down.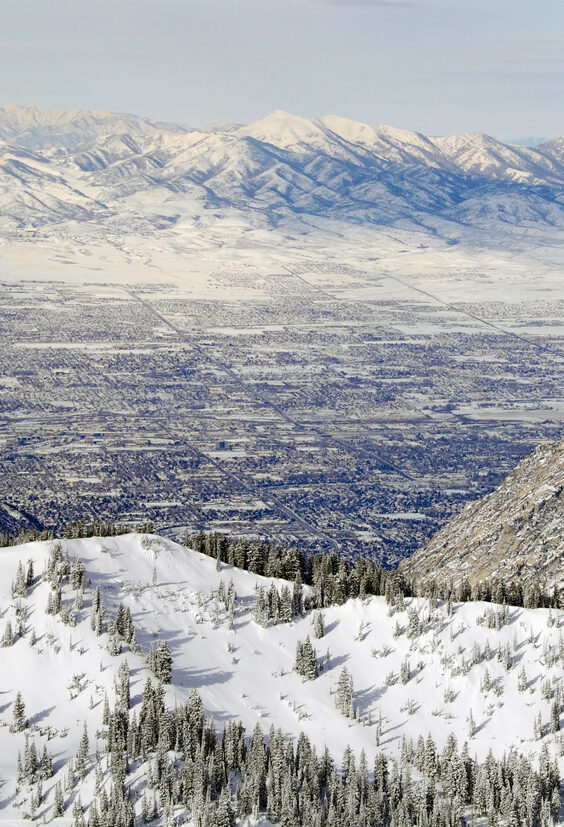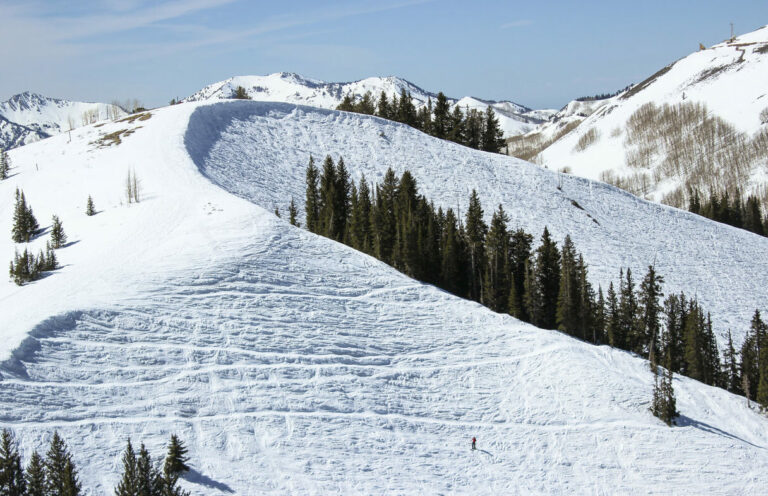 GREATEST SNOW ON EARTH
When you combine the epic Wasatch terrain with easy access and 500" of perfect density snow each year, you get one of the best off-piste ski locations in the U.S.
Thanks to its ideal location, Wasatch gets about 40 storms and the best fluffy snow each year.
As storms travel over the Great Salt Lake, they gather moisture, and since the lake is so salty, it doesn't freeze, keeping plenty of moisture available. As it rolls over the 10,000 ft mountain peaks, it is supercooled and turns to the priceless blower powder that makes for epic days in the backcountry.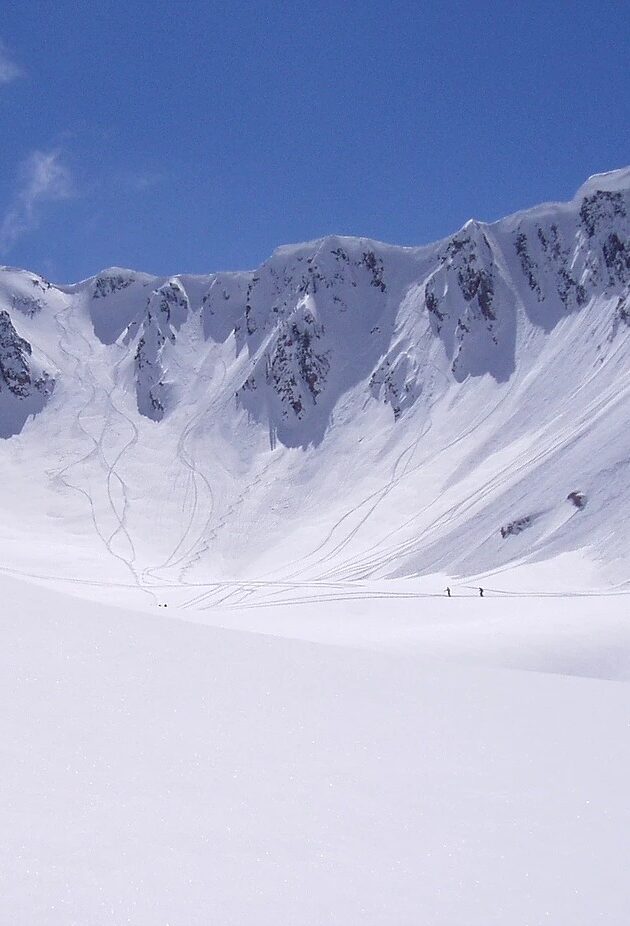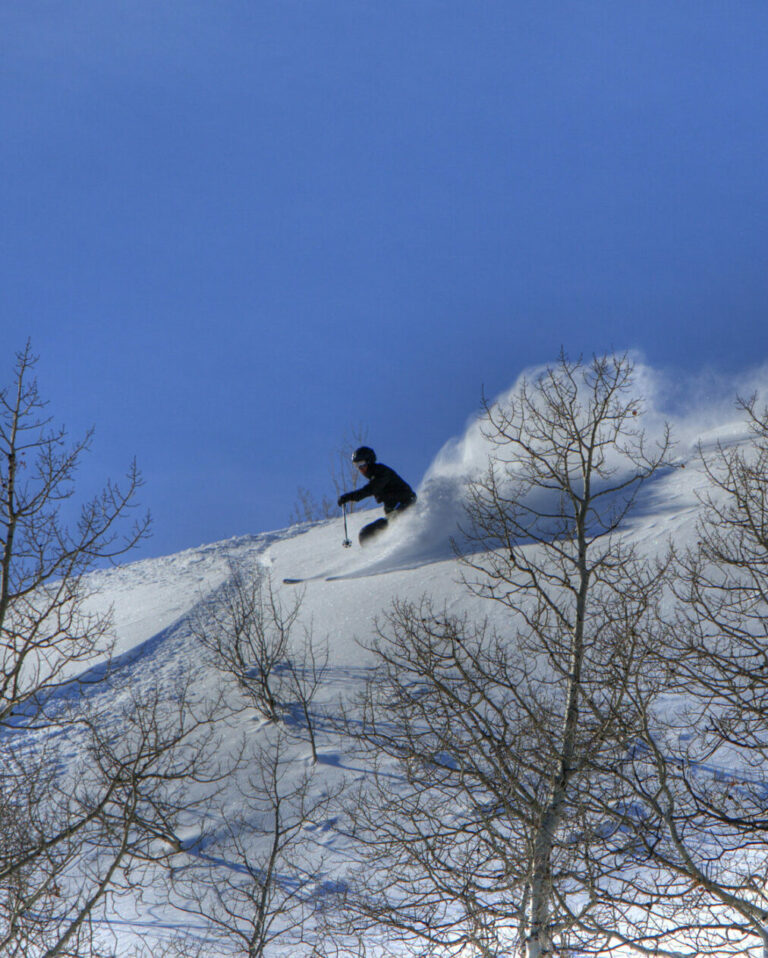 PLENTY OF SKI-MO OBJECTIVES
Take your skiing to the next level—ski-mountaineering offers a whole new world of exciting challenges! Experience the sheer natural beauty of the snowy wilderness and explore remote parts of a mountain that are otherwise inaccessible to skiers.
Some of the classics include Mount Superior's South Face, Thunder Ridge's Hypodermic Needle, and the Silver Couloir.
Once you reach the summit, there are several different ways down, creating a thrilling adventure that will make your heart skip a beat.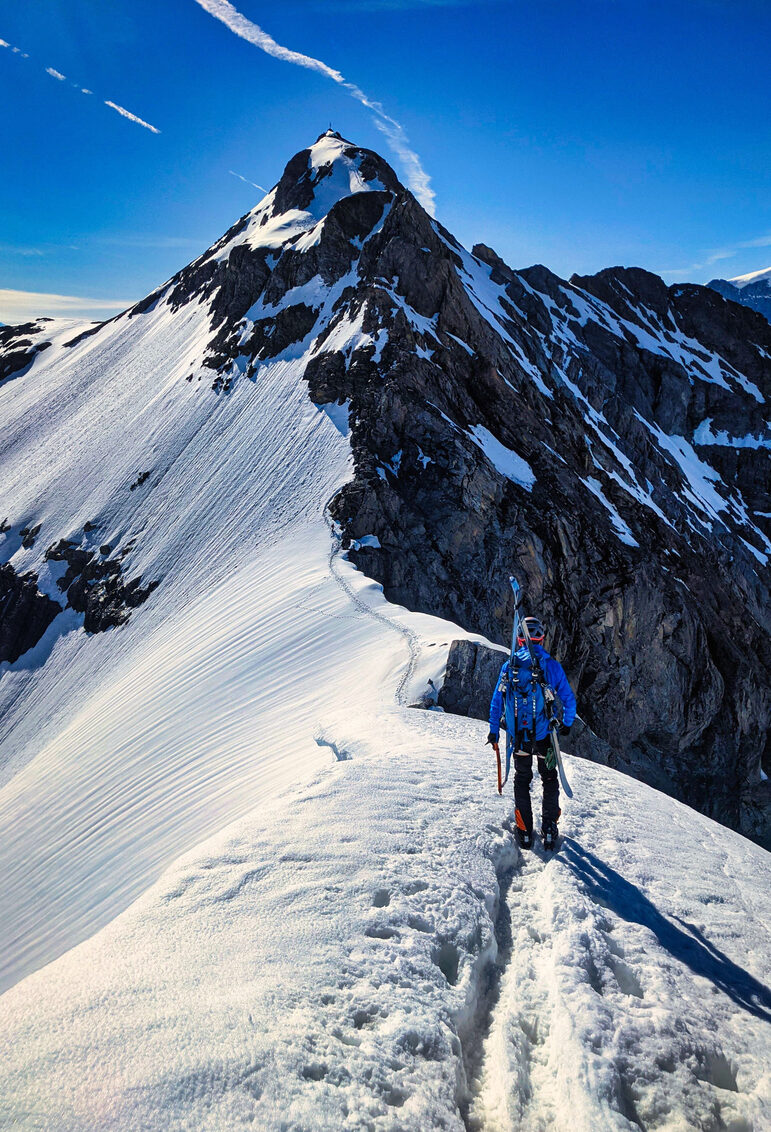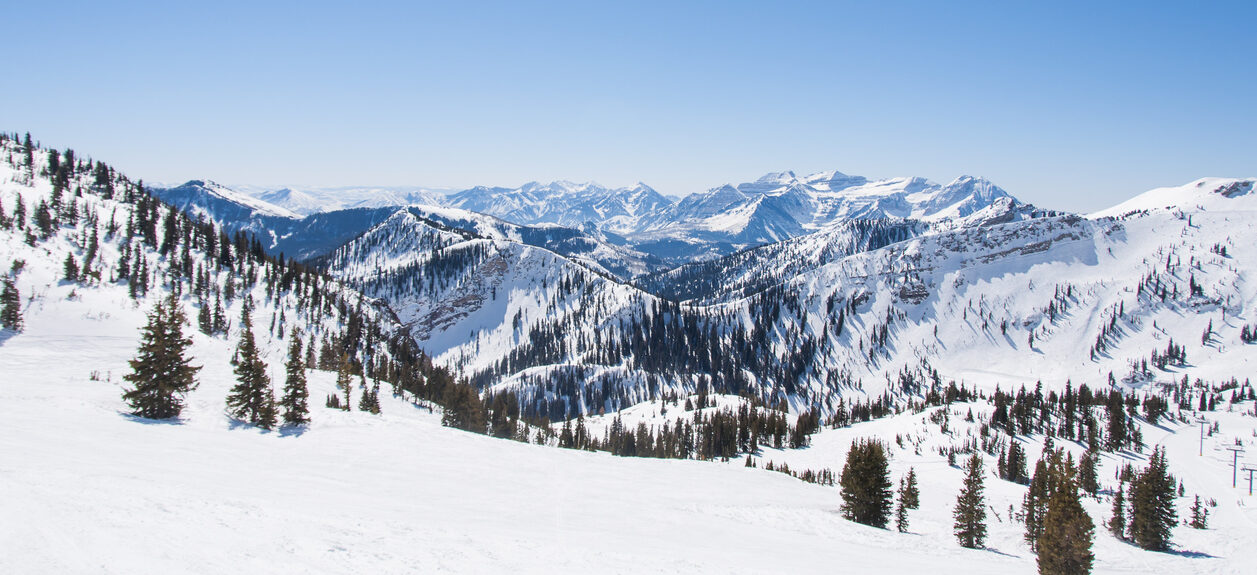 Why go backcountry skiing?
Head for the mountains! Leave the resorts behind and put your skins on as you embark on an exciting backcountry adventure with virtually limitless options. Backcountry skiing or snowboarding allows you to explore everything around you, giving a lifetime of exploration near and far.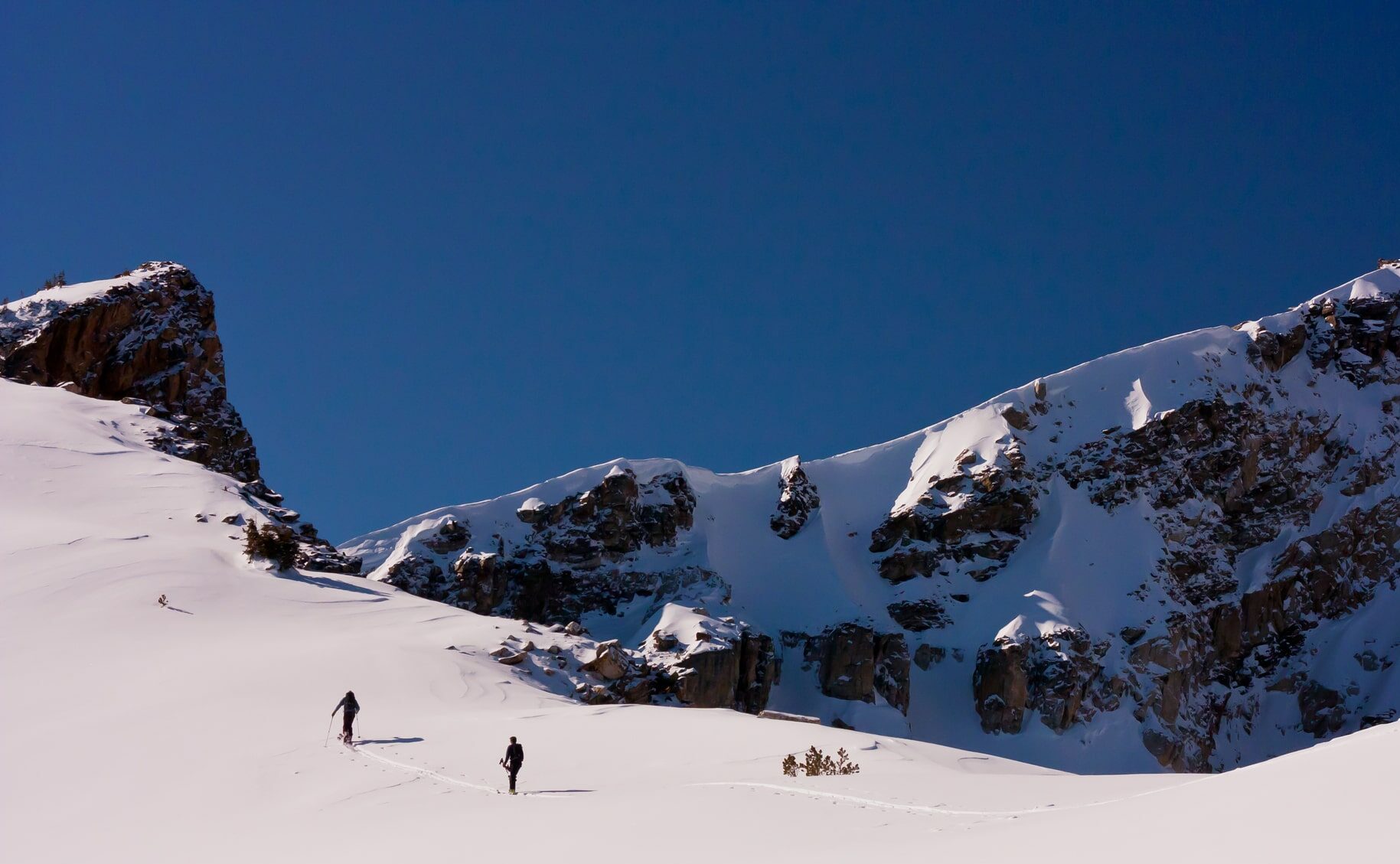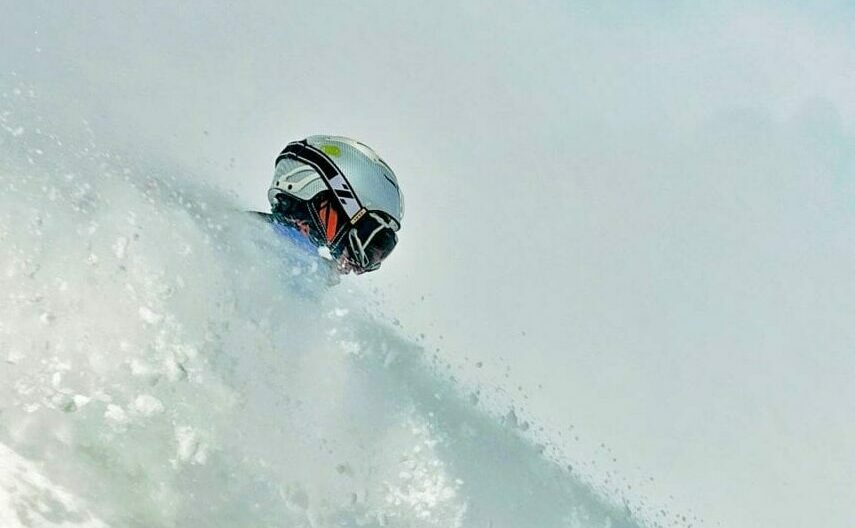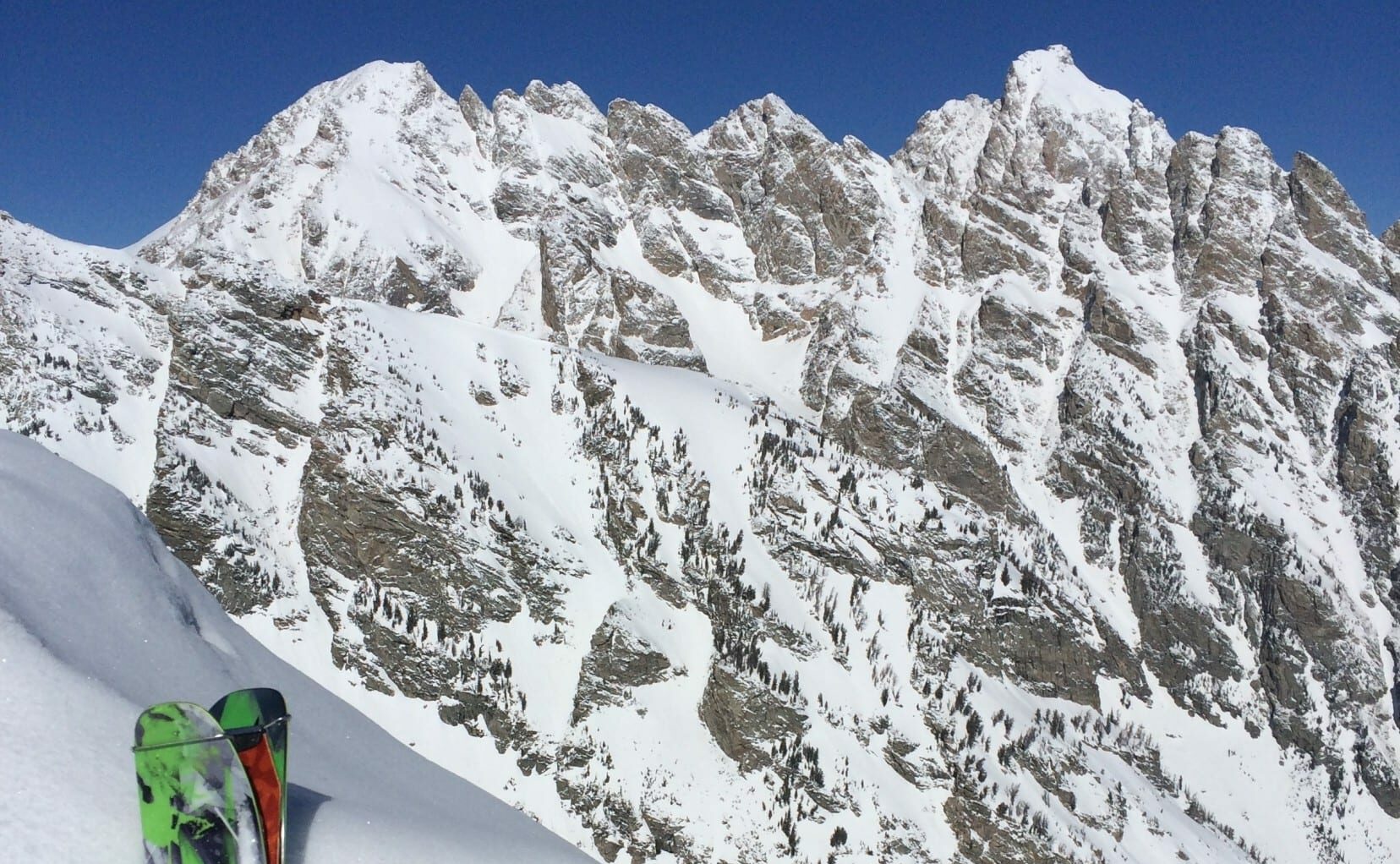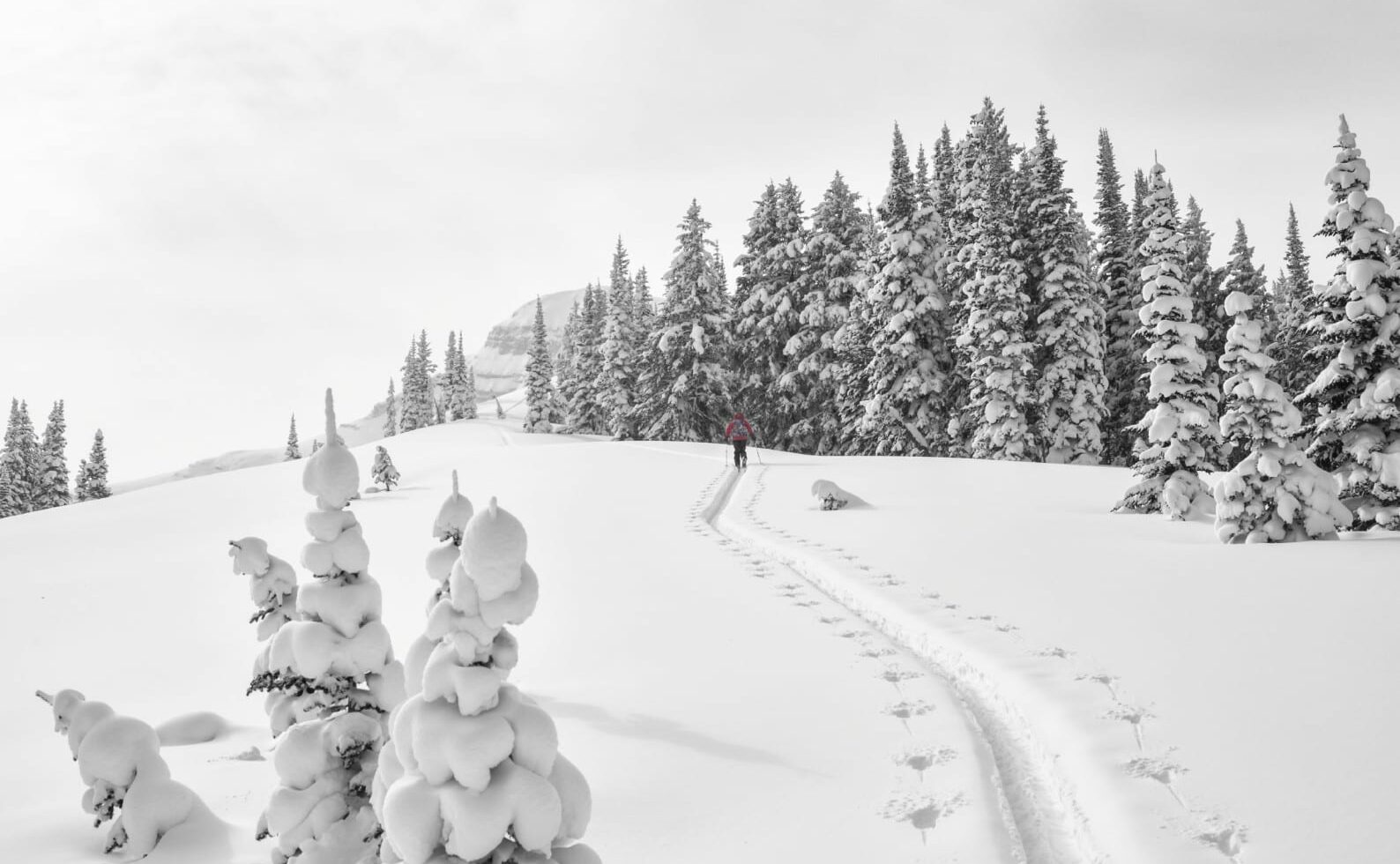 SOLITUDE AND FRESH POW
Beyond the trailheads and resorts, there are thousands of acres of diverse, untracked backcountry. Ski resorts often get overcrowded so fast that skiing becomes stressful as you rush to get to the snow before everyone else. This isn't the case here, so leave the crowds behind and enter the freedom of the hills!
BLUEBIRD DAYS
With plenty of sunny days and 500 inches of snow per year, Wasatch suits both those in search of powder and those that just want to enjoy the fresh air and amazing landscapes. Even when the weather conditions aren't great and the visibility is limited, you can spend the day skiing through tree glades!
SPECTACULAR LANDSCAPES
Once you reach your slope, you'll have a wonderful overview of the valleys below you. As you look at the awe-worthy mountains in the distance, you'll feel equally small and pumped up about the descent. It's also fun to see all the animal tracks in the snow or the developing hoarfrost in meadows. It's the little things that make the day most interesting.
PEACE AND QUIET IN THE WILDERNESS
The backcountry provides a perfect getaway from the urban buzz and everyday life! As you're speeding down a secluded slope surrounded by breathtaking nature, you have a chance to leave your worries behind and focus on the here and now.
BEST OF BOTH WORLDS
One of the plus sides of having several ski resorts nearby is access to the lift chairs. If you are not so keen on too much climbing, head to the off-piste area just beyond the fences and ropes of the resort.
Another great thing is that many runs are very accessible without too much skinning. You can easily ski a 3000 ft run in half a day or less and feel completely reenergized, which is why many locals go for a short ski session before heading to work.
Make the most
of your day
STAY SAFE ON THE SLOPES
With great backcountry skiing comes great responsibility! With many potential dangers out there, proper safety practices are more important than ever.
The backcountry introduces an entirely new set of factors that will determine whether you go, or turn around and go home. The best way to gain decision-making experience is to spend a great deal of time with people who already have these skills.
On the plus side, Utah has arguably the best avalanche forecast centre in the world. There are tons of stations and data points that can help your guide decide what is the best and safest option.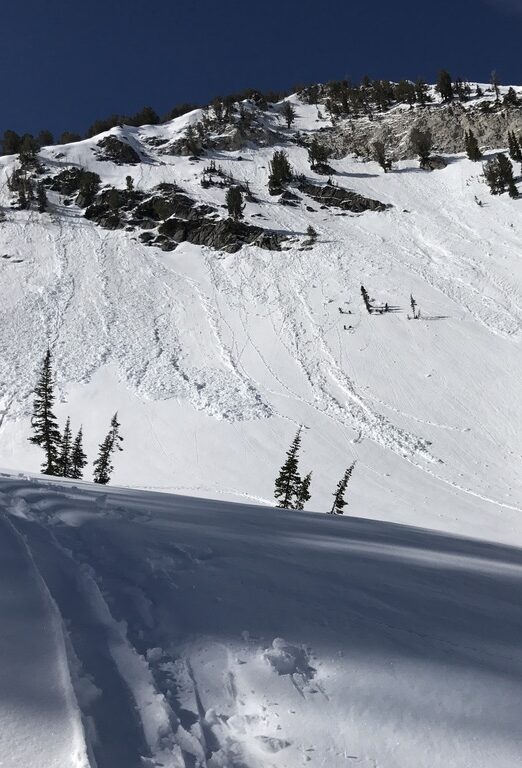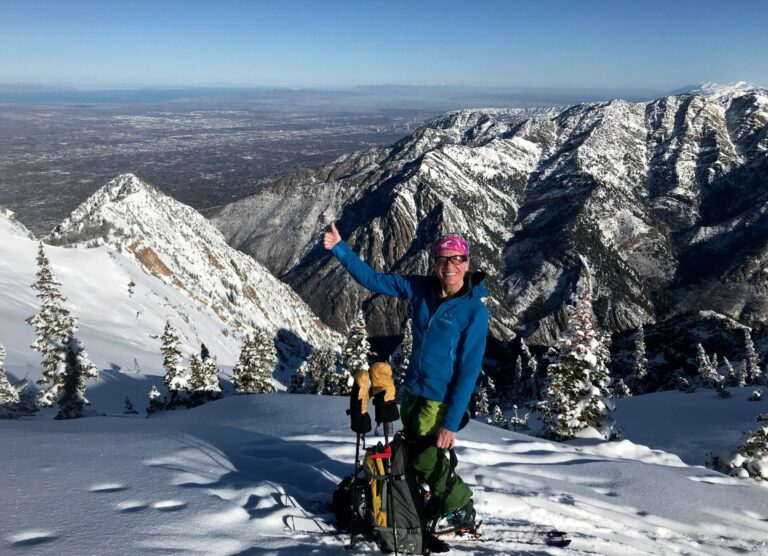 IMPROVE YOUR SKILLS
Master the fundamentals or expand your existing skill set on top-notch terrain with Utah's best ski guides! Refine your navigation, skin track setting, and downhill travel skills while brushing up on your avalanche safety skills.
One of the features of this ski tour is its flexibility. All levels of skiers can participate because your guide will adapt the itinerary according to your experience.
The guide will oversee your technique and teach you how to manage the terrain better while focusing on your abilities and goals!
PEACE OF MIND
Hiring a guide is the safest thing you can do, whether you are completely new to the sport or not, and this is your easy one-stop shop where you can connect with the most experienced local guides out there.
They will take all of the guesswork out of your time in the backcountry. From tour planning to route selection, terrain management, safety, and gear knowledge, your guide's expertise and backcountry experience will ensure you have an unforgettable ski touring adventure.
Leave your worries behind and let your guide handle the logistics as you focus on the thrill of the backcountry!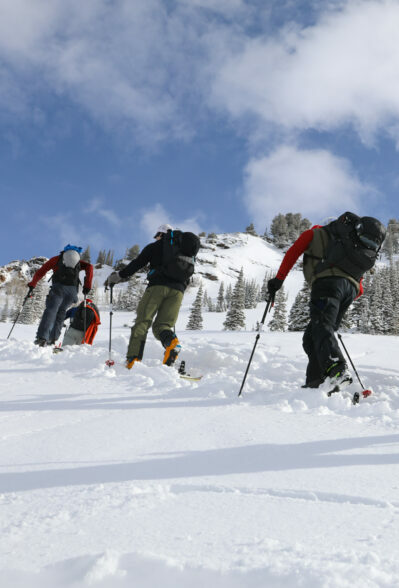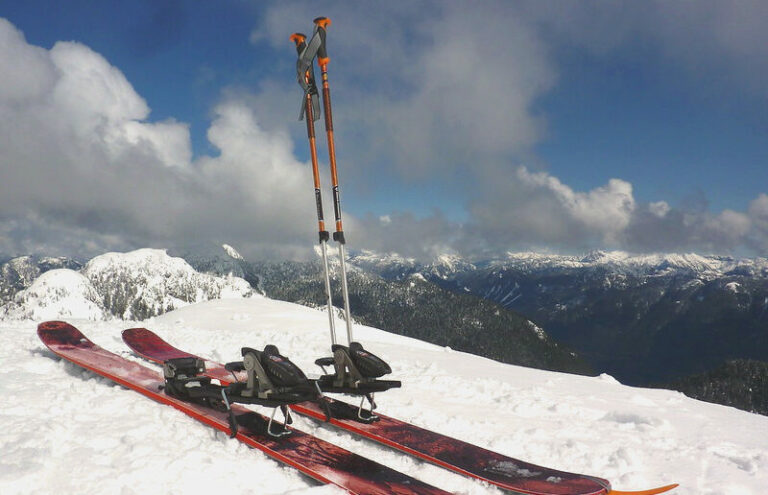 GET THE PARTY STARTED
No matter what your goals in the backcountry are, relaxing at your favorite après-ski hangout is a crucial part of the ski experience. Numerous lively restaurants, bars, and bistros offer something for everyone—from hot meals and beverages to fresh cocktails and beer.
Situated between country's most famous ski resorts, Park City Mountain Resort and Deer Valley Resort, you will find Park City—THE spot for wintersport enthusiasts.
There are over 200 après-ski venues including numerous restaurants, bistros, craft breweries, and local distilleries.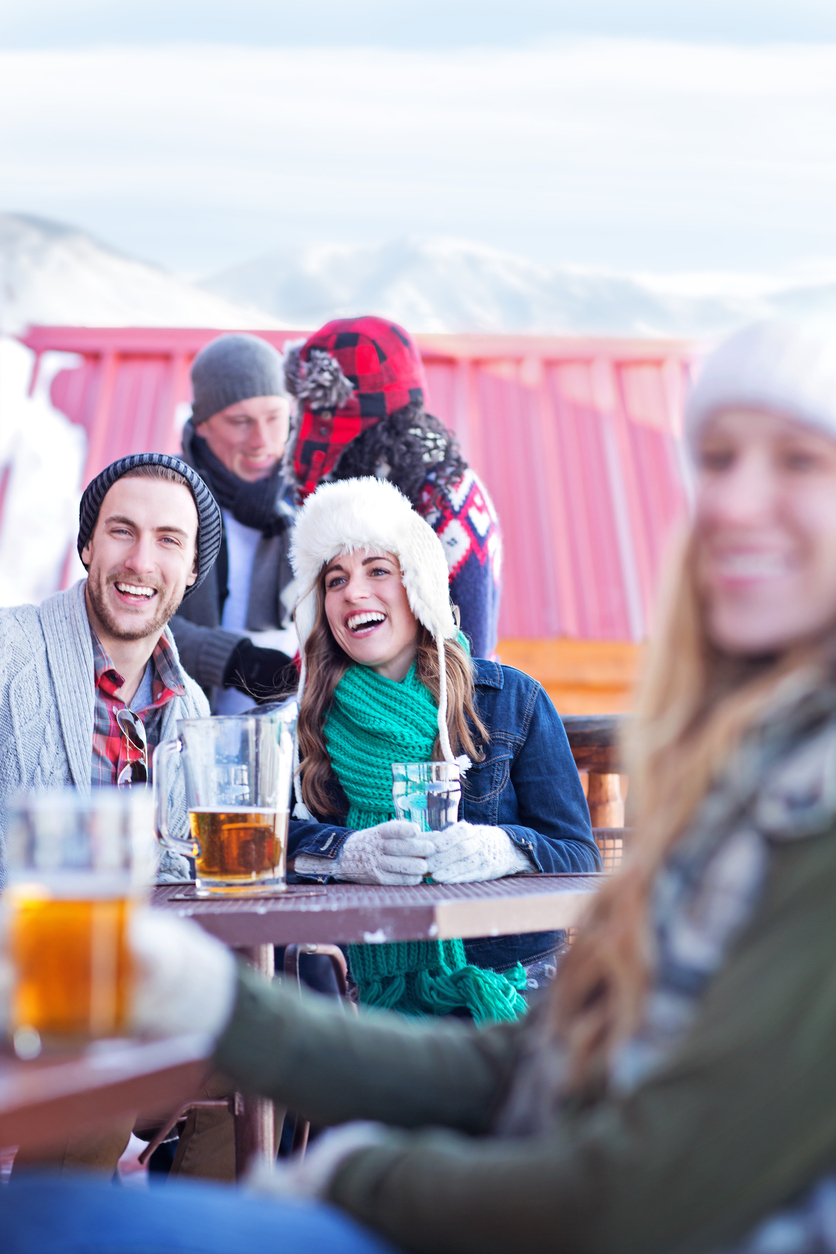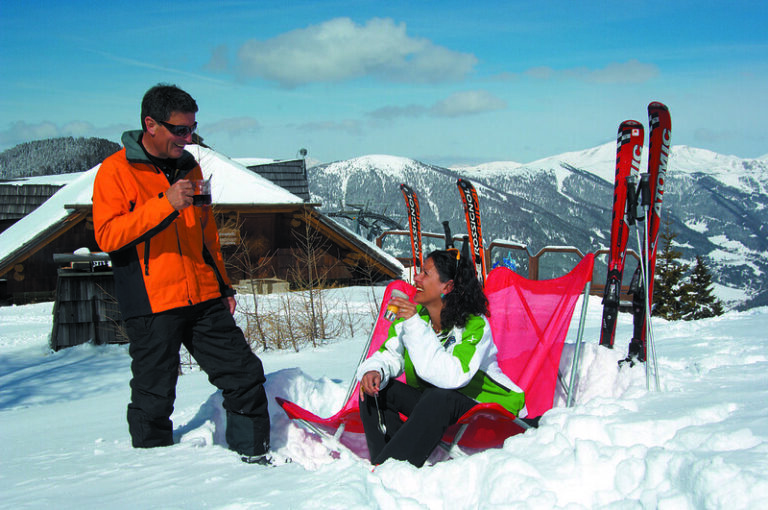 Meet your guides
Guiding since 2000, Todd Passey is an IFMGA/UIAGM licensed Mountain Guide living in Utah. Todd guides all over the world and has climbed and guided the Seven Summits! Still, the Wasatch Mountains remain his favorite place to find fresh backcountry powder. In 2009, Todd, Winslow Passey, and Tim Connelly started their own guiding company appropriately named In The Company of Guides.
Based out of Sandy, Utah, Willie Benegas is the co-founder of Benegas Brothers Expeditions. He's an IFMGA Mountain Guide, AMGA Ski Mountaineering Guide, and has been to the summit of Mount Everest 13 times! With a stack of accomplishments too long to list, there's no person more qualified or experienced int he mountains than Willie.
Todd and Willie decided to join forces and share their knowledge about big mountain skiing by founding the Wasatch Mountain Guides. WMG is a group of professional Utah backcountry ski guides dedicated to demonstrating their passionate commitment to sustainability and deep-held understanding and love for nature.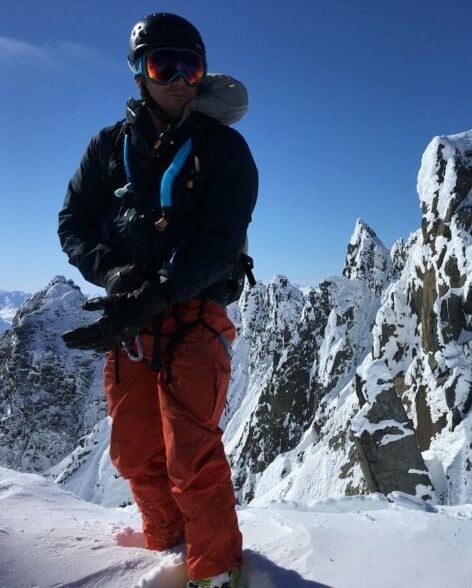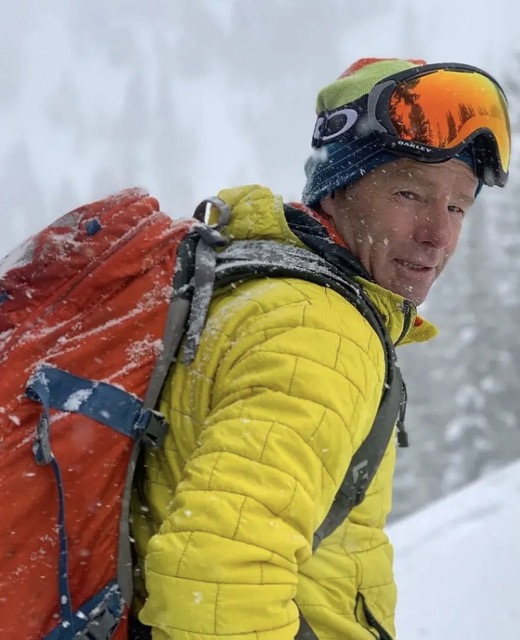 He has the highest level of formal guide certification as an IFMGA guide. Willie is an expert in all climbing, skiing and mountaineering disciplines. However, it is Willie's passion for the environment and for teaching that really separates him from other guides. Willie is a wealth of knowledge and skill, and he can help any adventure seeker have an epic trip in deep powder, on any rock or on any mountain.
Todd was very professional and extremely knowledgeable. We had an amazing time even though the weather did not cooperate. Todd made sure we got to ski and made the experience unforgettable. I'm glad someone like him exists in the skiing community to share his experience and skills. I would highly recommend him as a guide.
I have ice climbed and skied with Todd. He is a great teacher and great company. A couple of years back we climbed the Great White Icicle in Little Cottonwood Canyon, Utah , which was a 5 pitch WI 2/3 climb with my wife Maria and Todd. It was a great experience and a nice introduction to water ice. Hope to get back to SLC sometime soon to do some climbing with a Todd – rock, ice or alpine. Todd and Winslow run a great outfit. Highly recommended!
A few years ago I was keen to start backcountry skiing but didn't feel comfortable going by myself. I called INTOG who assessed my skill level and took me to an area of the Utah Wasatch that I'd have never dared go on my own. But I felt like I was in very capable hands with Todd Passey. I could tell he was assessing my fitness and skill the entire time we were out to ensure I could handle the terrain he was taking me into. He taught me lessons before leaving the parking lot right up until we were back at the car. He showed me how to use my beacon, how to skin with the least effort, how to kick-turn without falling over, and most importantly how to judge the snow to ensure we were staying in areas that were safe. I've gone out with INTOG several times since then. I'm comfortable doing it on my own now but still enjoy going out with Todd and team because each time I learn more, get more comfortable with the technical aspect of BC skiing, experience new hidden areas of the Wasatch, and…I simply enjoy being around the guides. They're just great folks who push you to do things you didn't think you could do, and they do it in a safe and comfortable way. My skiing has improved because of my time with them, and you can bet I'll be back for more as soon as the snow starts flying.
John was an amazing guide & we had the most amazing time with him. We can't thank him enough for ending our vacation on the biggest note ever! The experience was not only professional but one we will never forget. Thank you again John!!!
Had an epic 2-day tour. It was my first experience in the back country. We skied with John, he was extremely knowledgable about terrain and snow. Tons of experience. Saw beautiful country and had lots of fun.
He is extremely strong, experienced and he cares about you at all times. It is impossible not to feel happy and confident in Willie's team and I would without hesitation go anywhere in the world with him.