Yosemite is an iconic climbing and hiking area wherein lies the ancestral lands of the Ahwahnechee or Awahnichi. One only needs to state the grade of a route to denote the impact this National Park has had on climbing. Indeed, the Yosemite Decimal System, or YDS, gives away Yosemite National Park as THE modern rock climbing destination. To be fair, YDS wasn't originally created in Yosemite, but rather, Tahquitz. With that kind of legacy, it may be a bit intimidating to first arrive in Yosemite and gaze upon the walls that seem to rise towards the sky indefinitely. While El Capitan and Half Dome steal the show, as anyone who's been hiking in San Diego might tell you, you'll find much more to this area than these iconic cliffs. Yosemite is easily some of the best climbing in the world.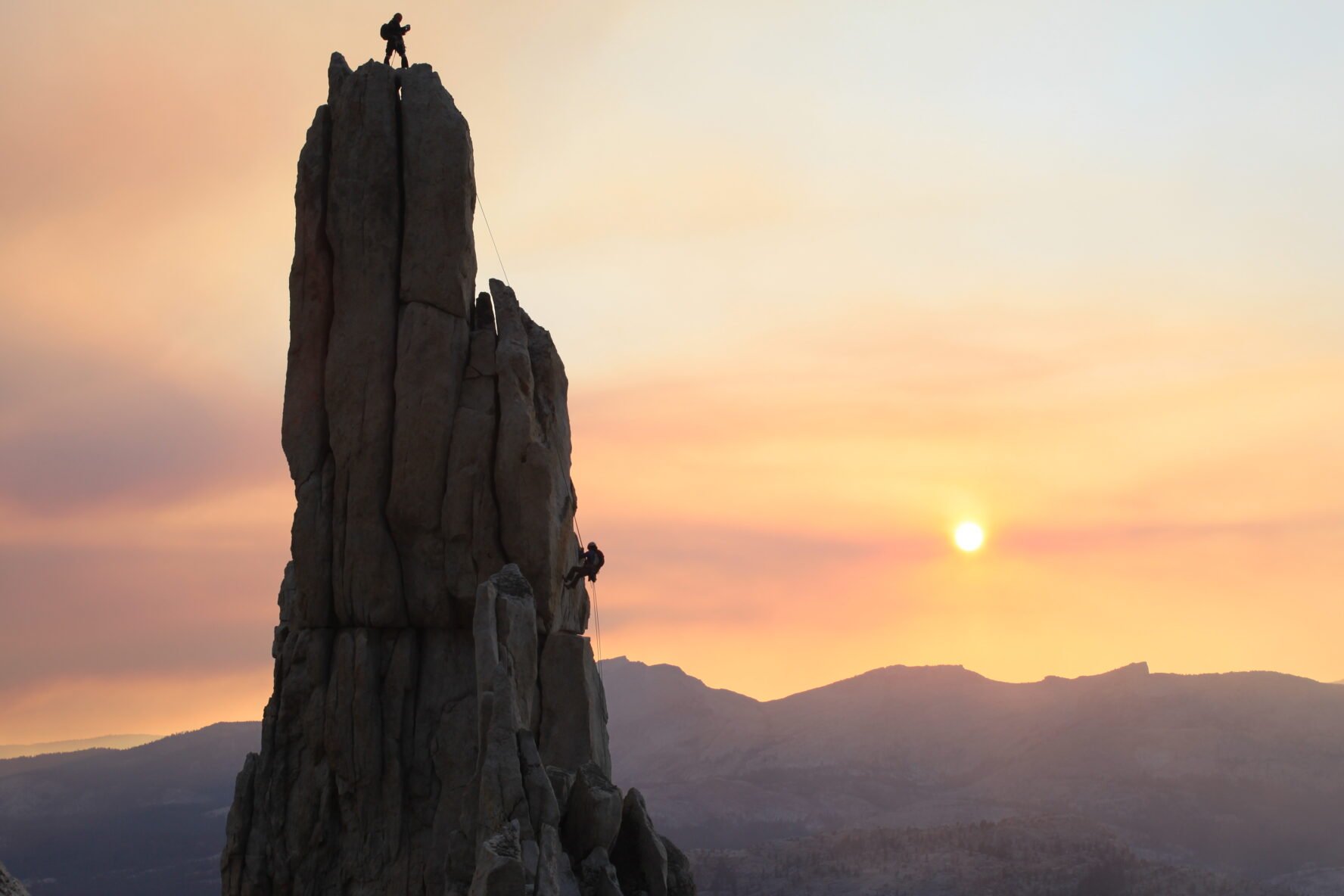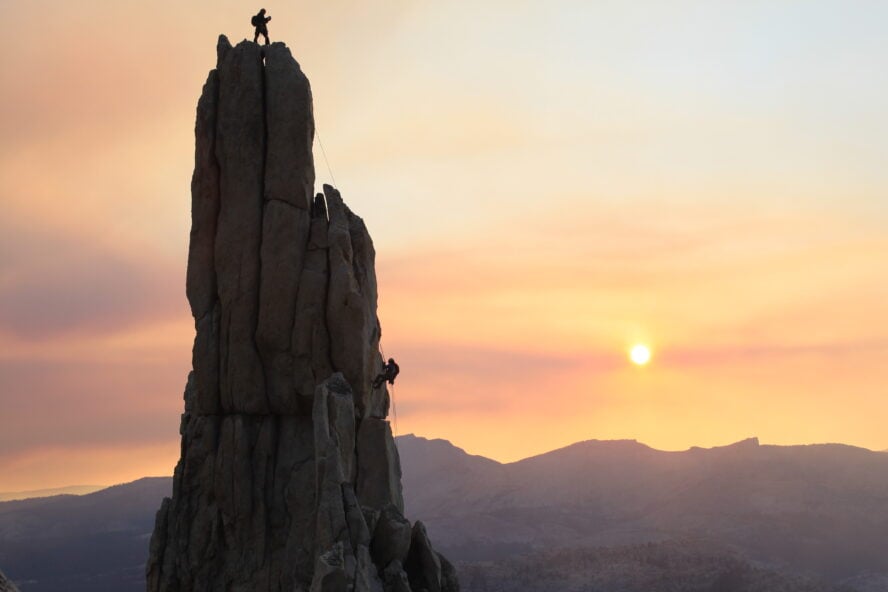 Is there sport climbing in Yosemite?
While this may ruffle the feathers of many a Yosemite climber, sport climbing is indeed on the rise and for good reason! As the valley grows in popularity, a few sport crags have popped up. Granted, the grades typically reside in the 5.11 range. You can find a day or so of sport climbing in the 5.8-5.10 range at Five and Dime in the Reed's Pinnacle area, Pat and Jack Pinnacle or Public Sanitation areas. That said, many folks will come here for the traditional climbing. The Valley holds no shortage of classics! Most will find Cookie Cliff and Manure Pile great intro areas despite the crowds being a bit much to handle at times. Areas like the Brail Book and Royal Arches are good locations, though you'll also want to find these on the weekend. For anyone looking to get on El Cap, I still find that a trip up Zodiac is a fairly quiet affair. It's also one of the shortest and best protected aid routes on the formation.
Tuolumne is one of the best California climbing routes in summer
Yosemite Valley certainly steals the show, but this national park has much more to offer. Higher in elevation, Yosemite offers some of the best mountains to climb in California. While the valley climbers often visit in the fall or spring, Tuolumne is the main attraction for summer excursions. Tuolumne meadows sits above 8,000 feet in elevation and hosts a massive amount of large, granite domes. For low fifth-class climbing, Tenaya Peak's Northwest Buttress is a stellar 5.5 along with the rest of the Cathedral Range. Climbing includes Cathedral Peak's Southeast Buttress (5.7) and Mathis Crest traverse (5.7). These routes can all be linked together in one long day of stellar, moderate alpine rock climbing. For more challenging terrain, Drug Dome's OZ (10d) is not to be missed. Murphy Creek is a nice crag where I've taken newer folks single-pitch climbing in Tuolumne. It's an excellent area with a full range of grades. Further out towards Lee Vining and the east side of the Sierra, you can find Tioga Pass and the impressive Mt. Conness, boasting routes from the low fifth class North Ridge to the Harding Face at 5.10c. This mountain is truly remote and demands some fitness if you want to complete in a day.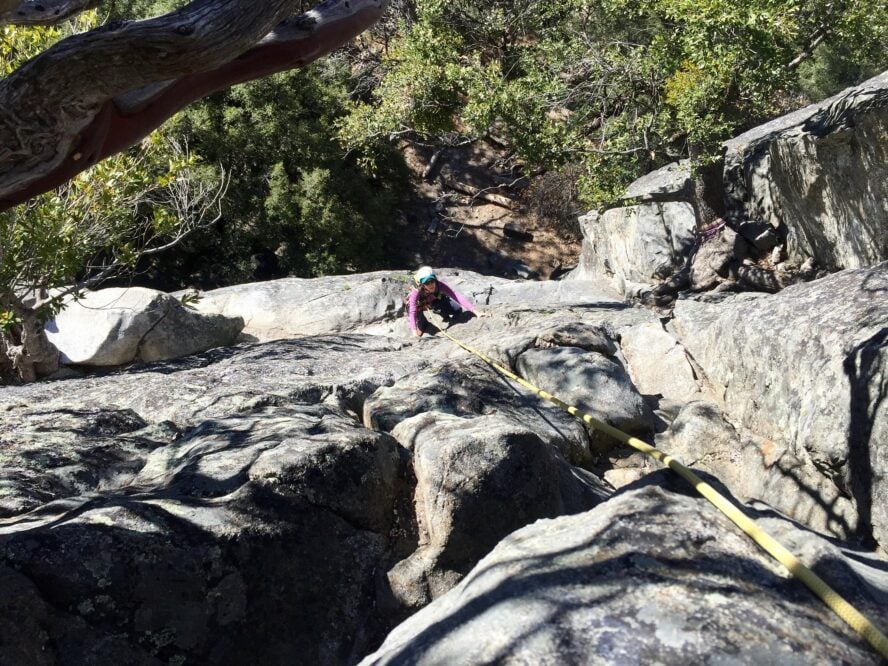 Even though Yosemite is popular, the permit system is low key
Yosemite is no doubt one of the most popular national parks, and not just for climbers. That said, you do not need a permit for climbing any wall in Yosemite with the exception of Half Dome, where you must obtain a wilderness permit. It is not legal to camp at the base of any cliff. You must camp ON the cliff! If you are
looking for a Yosemite mountain guide,
there are some great ones operating in this area. If you are planning a trip around September, consider being a part of the
Yosemite Facelift
. Please do your part to care for this incredible resource!