While we're on the topic of the best hikes in and outside Grand Teton National Park, Goodwin Lake Trail is another one of my absolute favorites. Situated on the eastern side of the valley, in the Gros Ventre Wilderness, lies the lovely Goodwin Lake. When I'm in the mood for a nice picnic in the mountains or maybe even a refreshing swim in the crystal clear water of an alpine lake, this intermediate crowd-free hike has me covered. Bring your family, friends and even your pets. Yes, good news for all you dog lovers out there — you can bring your canine pals to both Table Mountain and Goodwin Lake.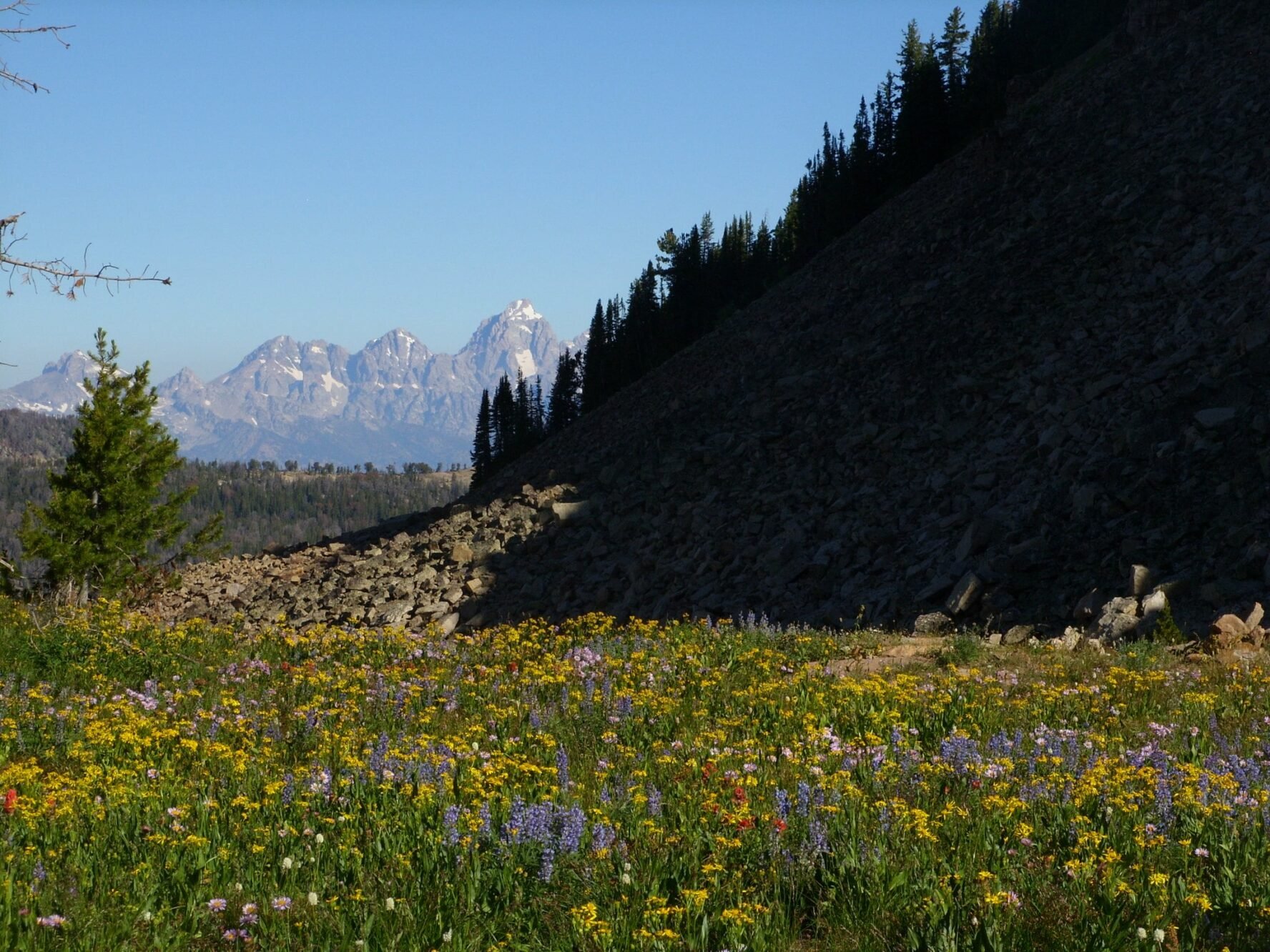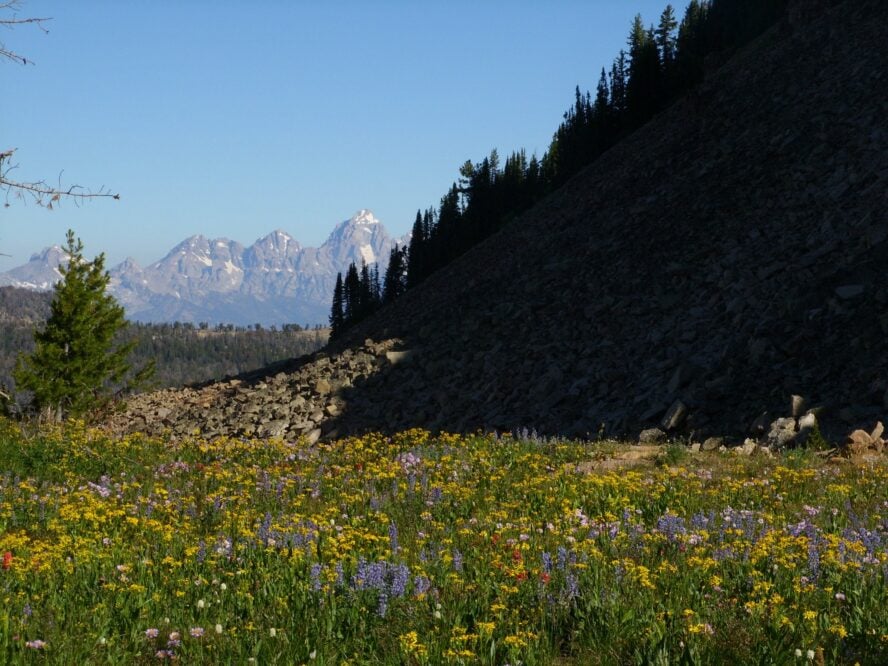 The Plentiful Shade Will Provide Comfort Along the Way
To get to the starting trailhead of this 6-mile (10 km) loop trail, first you'll need to drive to an elevation of around 8000 ft (2400 m), going past the National Elk Refuge and up several miles of bumpy dirt road. Just take it slow and be wary of potholes. Once you finally reach the trailhead, you can leave your car and start your ascent through the pine forest. It's going to be steep at first, but before long the initial incline will start leveling out, introducing open meadows with views across Jackson Hole where the Tetons rule the valley. The trail has plenty of shaded portions where you can escape the heat, but one thing you can't escape are insects. It's good to bring bug repellent for protection along with the obligatory bear spray. When you finally reach the lake, take a seat on one of the rocks scattered around it and enjoy the wonderful scenery. The Goodwin Lake Trail is a perfect example of a gem hidden off the beaten path. One of the reasons I love it is because it gives a completely different view of the Tetons. You can see the whole range as it rises straight up out of the valley floor due to its unique geological features. The interesting wildlife and subalpine scenery make the experience even more special. And nothing can beat a good swim on a hot summer day!