Le Morne, Mauritius has been one of the spots which has been on my bucket list for quite some time, but I always labeled it as a wave destination for advanced riders. But then I found out that it also has a huge flat water lagoon and plenty of space for non-wave riders inside of the reef, as well as easy wave spots next to those world famous barrels.
Mauritius is a place of epic beauty
The nature in Mauritius is breathtaking: next to the incredible ocean life you have rich green nature and mountains, beautiful waterfalls and endless beaches with turquoise water. The first time I was kiting here it was hard to focus on kitesurfing itself; I couldn't get my eyes off the water colors, the reefs and corals I was gliding over, and the scenic Le Morne Brabant Mountain in the back. Not to mention the spectacular natural phenomenon and optical illusion — underwater waterfalls — are happening right underneath your feet. The underwater currents that create this spectacular view are also one of the aspects that make this spot and the waves only suitable for experienced kitesurfers.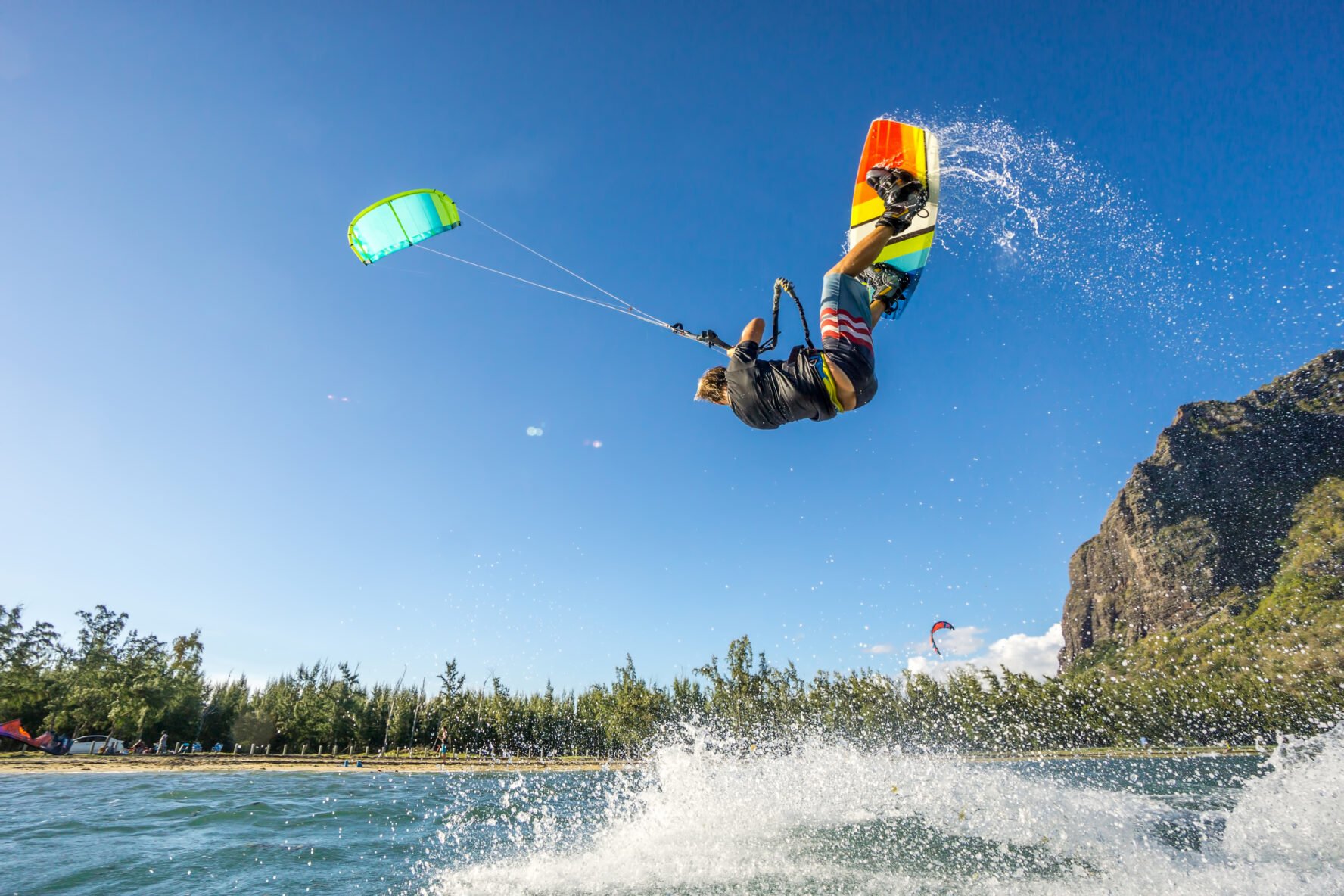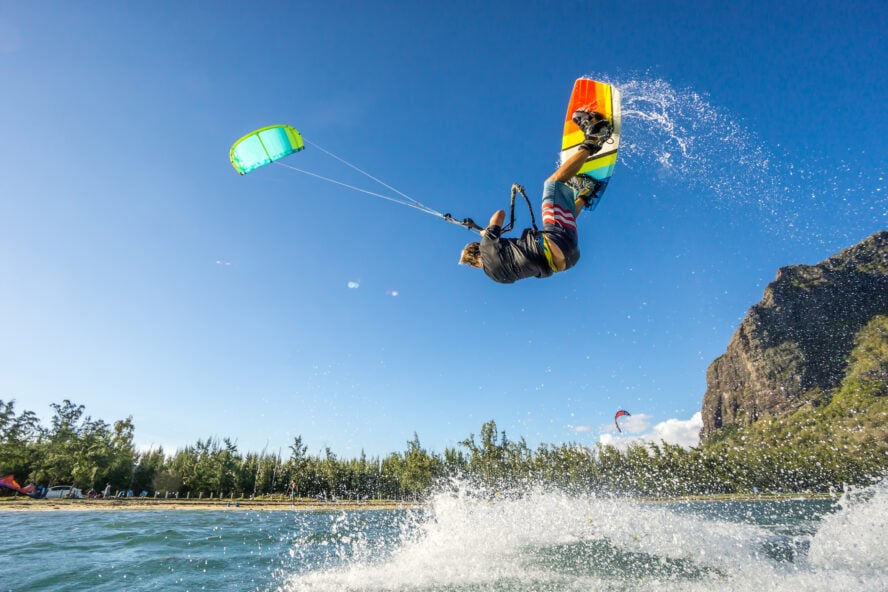 A mix of cultures and culinary options
Mauritius itself is a colorful mix of cultures, nationalities and religions that exist peacefully alongside and with each other — which also shows in their diverse culinary options. Because of this cultural diversity, the island is also often called "Rainbow Paradise Island." This also shows in the languages that are used in Mauritius – there is no official language: English is used for written government and administrative work, French is used in the press (which you'll also hear on the radio), and the majority of people also speak Creole. You will get along quite easily with speaking English.
Where to stay in Mauritius
I stayed in an apartment in La Gaulette (10 min drive from the spot) where most kitesurfers stay. There are a few restaurants, kite shops and a big supermarket. If you want to stay in one of the big resorts right at the spot, you can either stay at ION Club or RIU Le Morne.