Located in the southwestern corner of Utah, far removed from bigger draws like Moab and SLC, are a cluster of towns that have some beautiful trails near the world-renowned Zion National Park. If you're on your way to Zion or Las Vegas, you could easily miss the area, but it's worth a stop for remote mountain biking tours in Hurricane. Over the past several years, Hurricane and its neighbor, St. George – they're only 18 miles apart – have firmly established themselves as destinations for Utah mountain biking in their own right. The Hurricane Rim Loop, near Hurricane not so coincidentally, is an IMBA Epic ride. It's a perfect compliment to a trip to Zion, or alone, thanks to their gorgeous, trail-linked systems.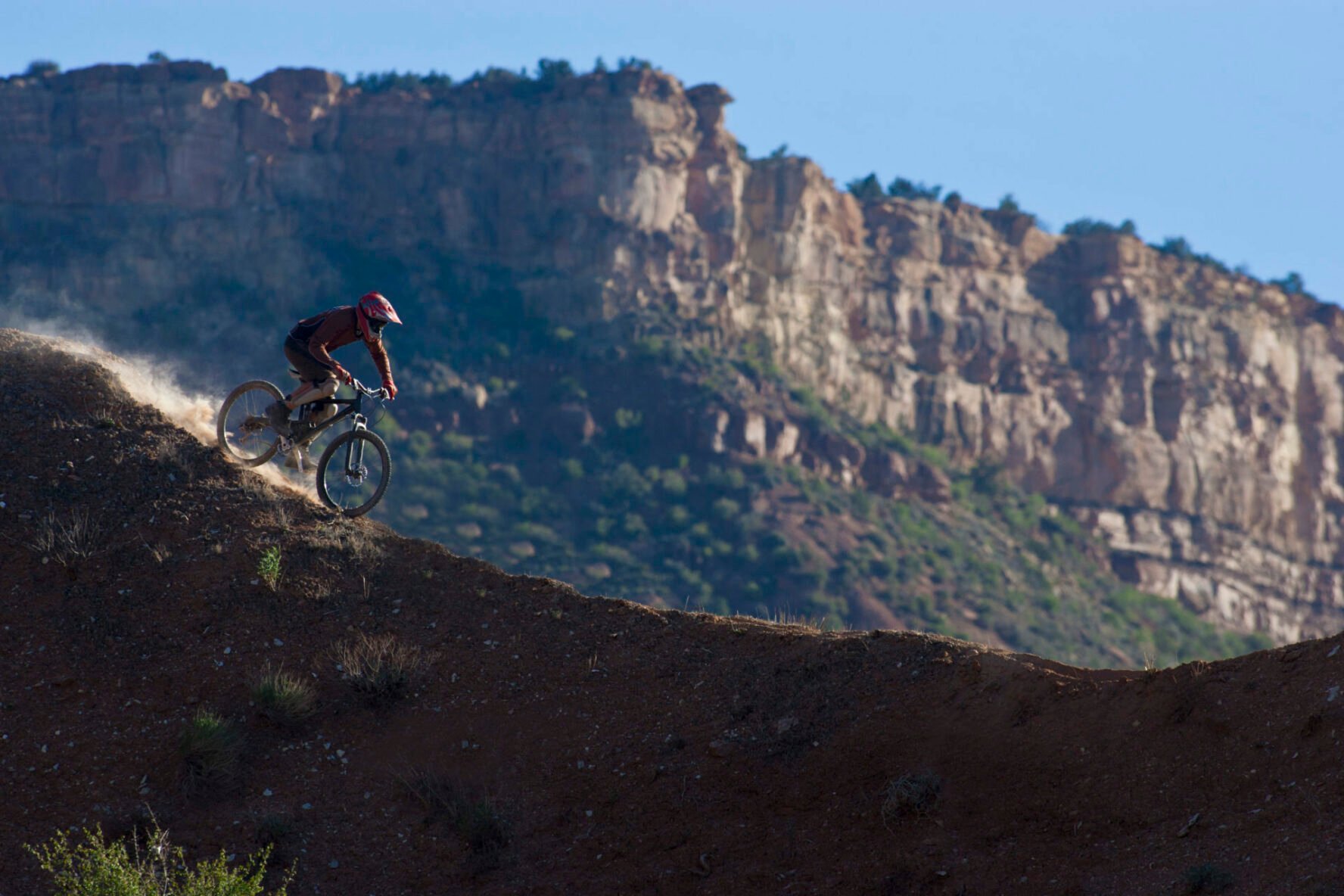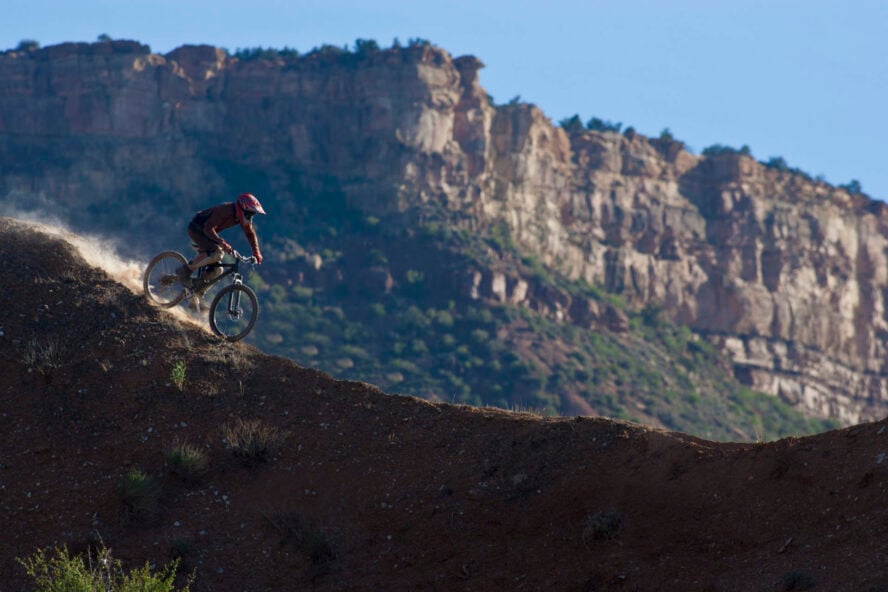 Hurricane offers some of the best hidden mountain biking in Utah
Hurricane's approached its trails with intention versus some other MTB destinations that developed over time in Utah. Most of the trails are all purpose-built with tons of connections to ensure a full day of riding, rather than driving from trail to trail. In contrast, a lot of trails in the Moab area are former roads and had their trails adapted along the way. In addition, the views of Zion and the Kolob and Canaan Mountains from Gooseberry Mesa are astounding. Good news, there's plenty of slickrock to be ridden here as well.
Gooseberry Mesa: a big loop with wide-open views
Want to see Zion National Park except without the crowds? Gooseberry Mesa is a 13-mile classic. Built over 20 years ago, its creators and the mountain biking community work hard to maintain it. Respect. The trail has plenty of slickrock, tight singletrack and views for days. Plan on at least four hours. Don't forget to bring plenty of water, as there's none to be found on the mesa.
Little Creek Mesa: West Loop is ideal for technical pursuits
Finding the trailhead for this gem is almost as challenging as some of its terrain. Keep an eye out for large cairns past a pond to take a right onto the
West Loop trail
. It's definitely worth a little sleuthing for the payoff. The open slickrock and singletrack rewards all takers with stunning views of the Pine Valley Mountains and Gooseberry Mesa from the rim. You'll also encounter some technical moves, meadows and challenging features. This one is best left for experienced riders due to its terrain. Riders looking for flowy singletrack won't be disappointed after riding all nine of its awesome slickrock miles.
Hurricane Rim Loop combines three trails in Southern Utah
Hurricane Rim Loop is another big trail that defines
St. George mountain biking
. It's just over 24 miles, and it's a gem. This ride combines three different trail systems – the Hurricane Rim Trail, Goulds Rim and JEM Trail – and was lately featured as an IMBA Epic ride. Expect more incredible vistas, easy climbs and flowing descents in this link-up system. Advanced riders will appreciate the technical aspects and fast drops to keep things interesting.