When I first entered the forest of Fontainebleau, just 90km south of Paris, I felt like a kid on Christmas morning! I was stunned by all of the perfectly smooth sandstone boulders, and their incredible shapes, colors, and crazy "elephant skin" texture. I kept wondering how nature could have made this place? The best conclusion I could surmise was that the stone was here for a purpose: it was made to be conquered by climbers. Indeed, climbers divined the boulders' some time ago.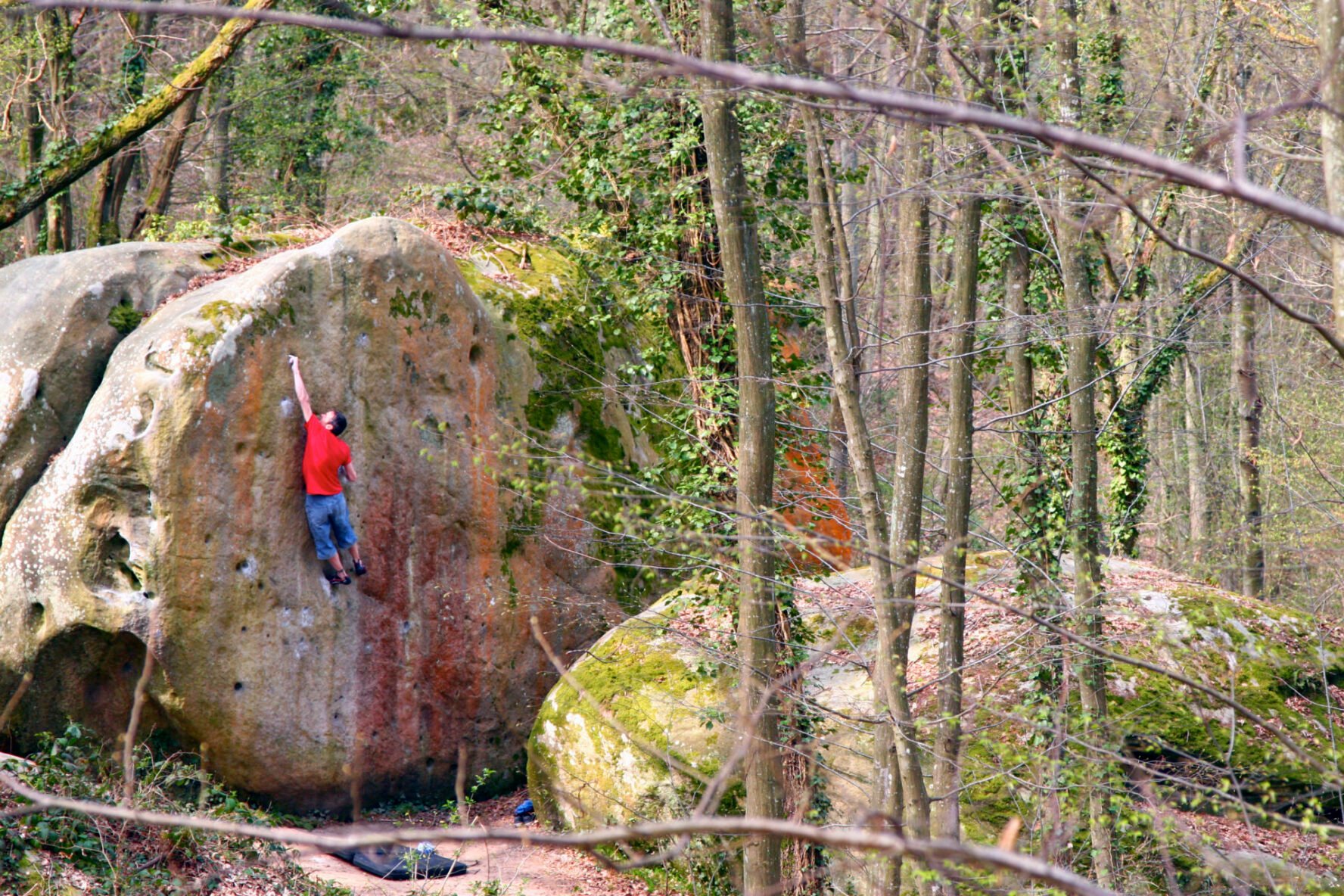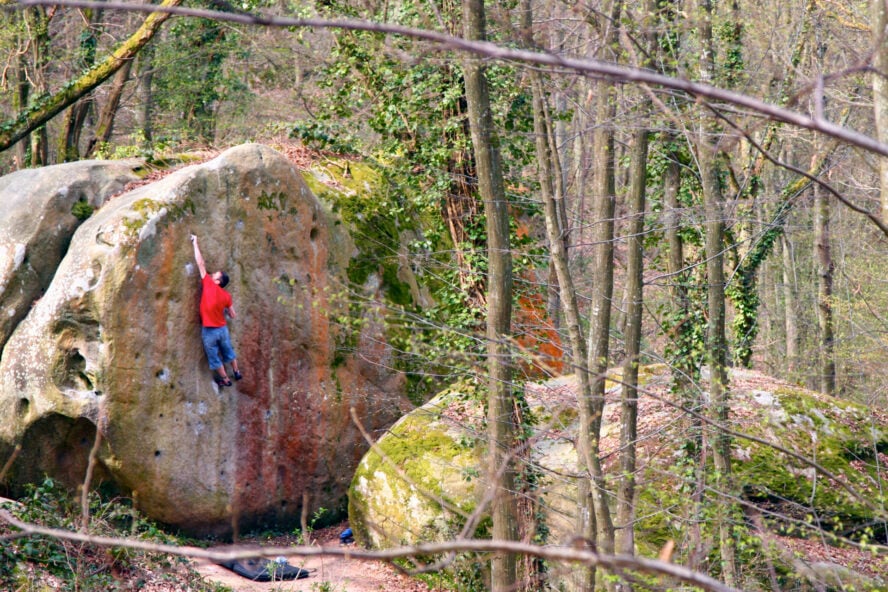 The birth of bouldering
Ever since the late 19th century, alpinists from Paris would climb Font's boulder problems in succession (i.e., what we call bouldering circuits today) to prepare for bigger walls they intended to climb on future expeditions. This pastime later took off on its own, evolving into what we today call "bouldering" — arguably the most popular discipline of rock climbing. Even the grading scale used in bouldering is called the "Font scale."
Family-friendly, with easy access
Fontainebleau (or simply Font or Bleau) is huge. The forest spreads out to over 900 square kilometers, with more than 100 bouldering areas and more than 30,000 registered boulder problems to test your skills. Most of the sectors are easily accessible, with short walks on flat terrain, and soft and sandy landings (check Cul de Chien sector!). My friends who have kids love to take their toddlers to Font, they can play in the sand while their parents crush boulders problems.
Known for: slopers and color-coded circuits
Font's specialty are slopers — the area has the most perfect examples you'll find anywhere. The climbing is tricky and technical, with some close to none-existent footholds in places. I believe anyone's footwork will benefit from a trip to Font!
Another Font specialty is its color-coded circuits — the legacy of Parisian alpinists. There's a circuit for every level, yellow circuits are for inexperienced climbers; orange, blue and red circuits for intermediate climbers; the white and black circuits are reserved for experts. Font is a must for every serious boulderer. Even if bouldering isn't your cup of tea, Font could change your mind. It happened to me.