Barker Dam is one of the best day hikes in Joshua Tree of its length (just 1.4 miles). Although this trail can get about as crowded as the Tuolumne Meadows to Yosemite Valley trail, and parking is limited, it's hard to find another Joshua Tree hiking trail that offers the variety of scenery and cultural history found at Barker Dam.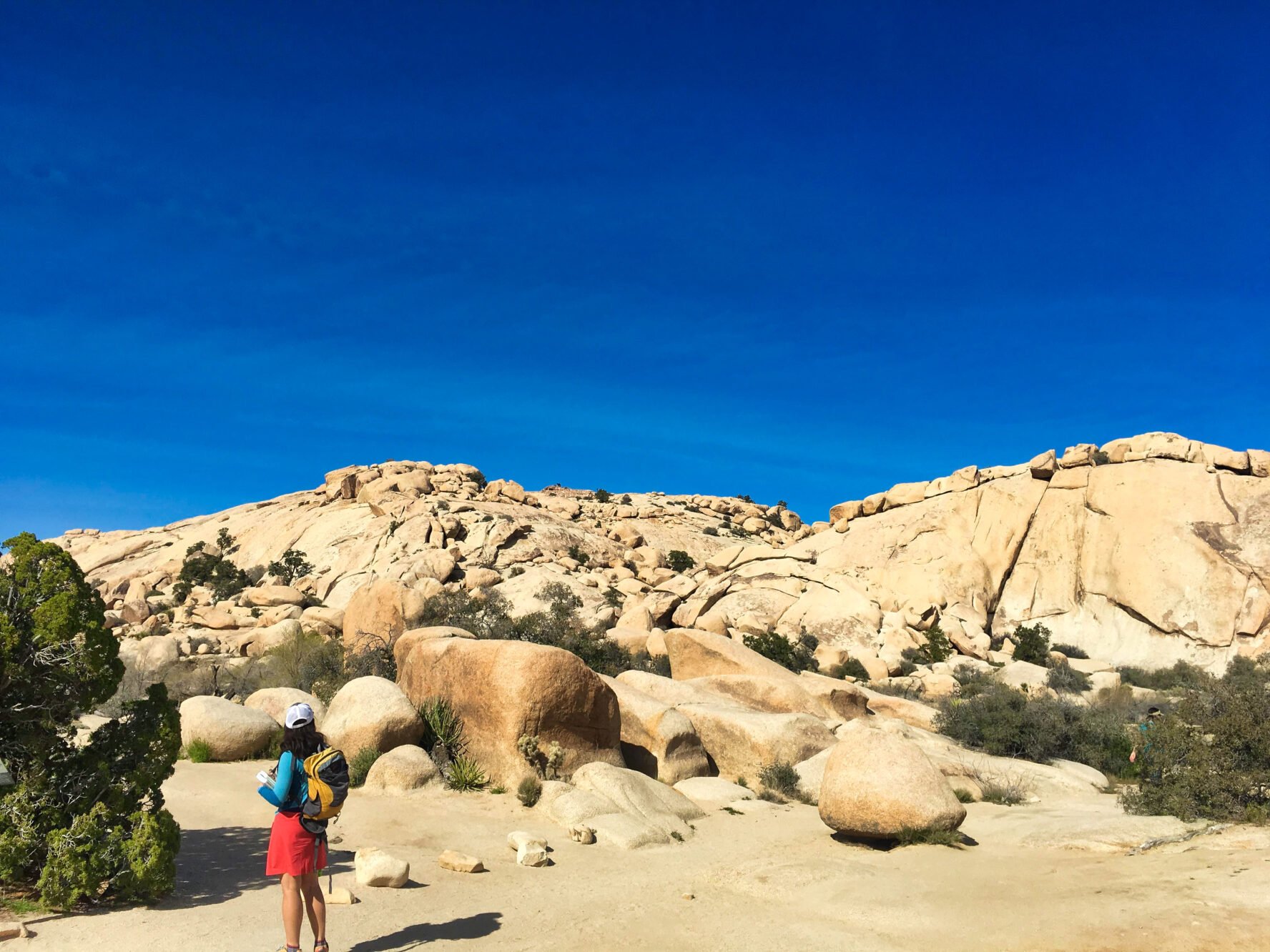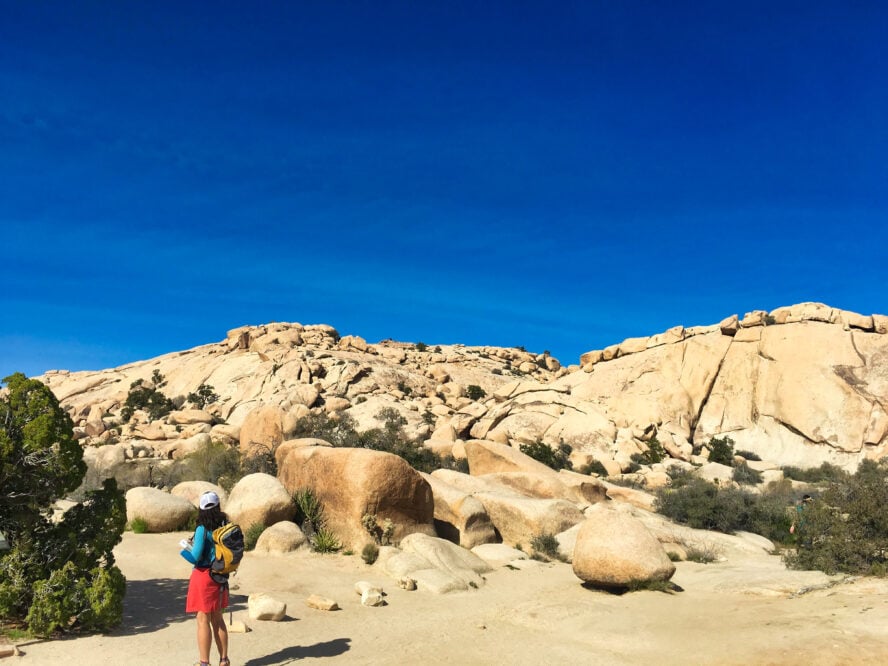 An oasis within the desert
The Barker Dam Nature Trail visits one of the largest historic reservoirs in the Park — built more than a century ago by the Barker & Shay Cattle Company to support cattle ranching in the park. When I've visited during wetter springs, there's a lake behind that dam that supports waterfowl and riparian vegetation.
Tucked under cliffs and lined with the Wonderland of Rocks, this place feels as peaceful as the serenest Oahu hikes (even when crowded). I love this hike because it's not what you'd expect to see in a desert park. Another nice perk of this trail is that it ends by dropping into a Joshua tree and yucca-filled valley where petroglyphs can be found not far from the path. The unique geography almost evokes the best Grand Canyon hikes.
How to hike the Barker Dam Nature Trail
From the Barker Dam/Wall Street Mine parking area, walk north on a broad trail, following signs to the dam. The nerd in me reads all the interpretative signs along the way, which tell of the hard life of native vegetation. The trail enters a narrow corridor but opens into what feels like a surprisingly open valley. There, you'll find Barker Dam (and if it's early in the season or been a wet year, Barker Lake).
Follow the edge of the lake and then drop into a Joshua tree and yucca-filled valley. At the end of the hike, pass petroglyphs that tell of the Native American history. This is a great go-to hike in the spring (especially if it has been a wet year) and pairs nicely with the nearby Wall Street Mine hike, which shares the same parking lot. The Barker Dam Nature Trail is a 1.1-mile-long loop with around 60 feet of elevation gain.