Surrounded by the peaks of the Elk Mountains, Aspen is legendary for drawing in hordes of celebrities every winter. Sure, you can hang around town and spot the stars dining on bluefin tuna flown in from Tokyo, or you can discover why one of the best places for backcountry skiing in Colorado is more famous than anyone you'll happen to catch a glimpse of. You could say that what Chamonix is for France, Aspen is for the U.S.—a thriving outdoor hub, and you can find here fantastic runs just like skiing La Vallée Blanche in Chamonix. Backcountry skiing in Aspen offers tons of options for powder hounds and beginners alike, and depending on the terrain you seek and the distance you're willing to work for it, there's something for every level of skier. There's also some great Aspen backcountry ski guides in the area to help you make the most of your trip, and in the summertime you'll find some of the best mountain biking in Colorado there.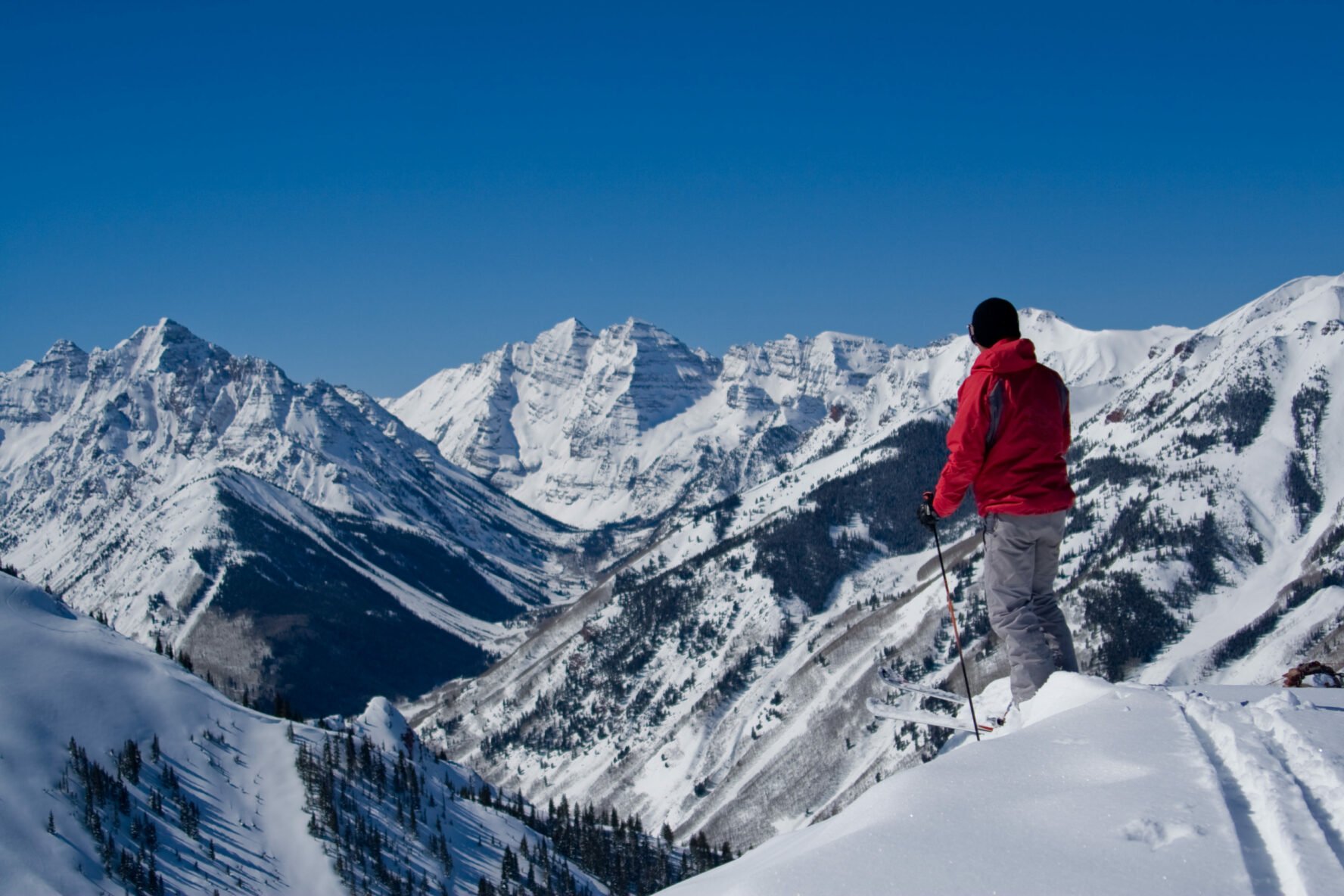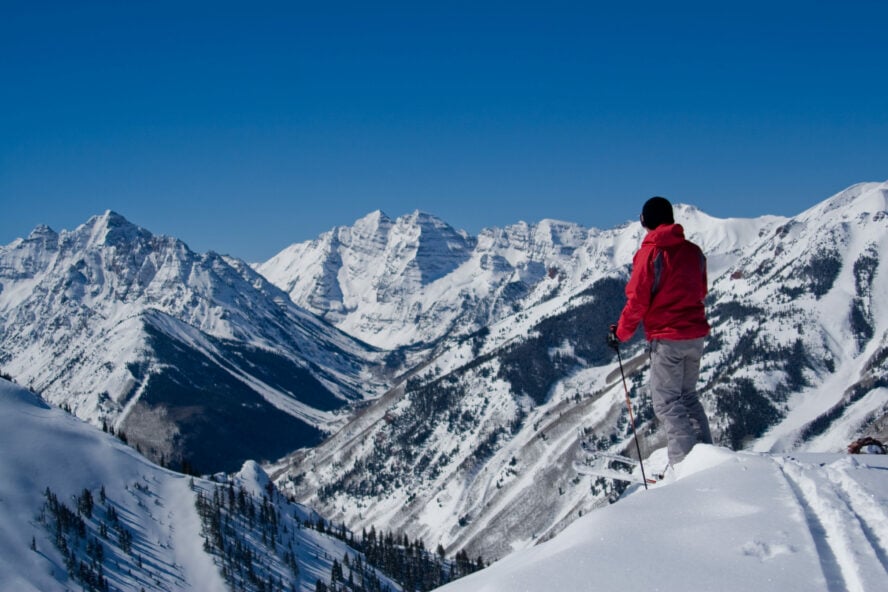 Where to stay in Aspen
The posh and famous ski resorts in Aspen – Ajax (Aspen Mountain), Aspen Highlands, Buttermilk (Tiehack), and Snowmass – are truly world-class. There's lift-served access out of Ajax, Highlands, and Snowmass. While the classic resort options are convenient,
a hut trip is the best way to go backcountry skiing in Aspen
. Comfortable, spacious huts dot the mountains within sight of town and offer a great experience for families or a group of friends looking to experience Aspen's true backcountry.
For newer skiers looking to develop their skills
Aspen visitors in-the-know love the phenomenal backcountry skiing right outside the gates, too, and without the lift lines. The Sugar Bowls — a series of open meadows just beyond the inbound gates at Buttermilk Mountain — offers lots of low angle terrain with super low avalanche risk to test out those new skis. Access this area from Government Trail gate. Another mellow tour is from Snowmass Resort to the Buttermilk area, across Burnt Mountain.
Bigger terrain, bigger rewards (and a ghost town!)
If you're in search of bigger terrain with bigger challenges and rewards, you don't have to travel too far in either direction from Aspen. Mount Hayden, just outside of Aspen via Castle Creek Road offers plenty of bowl skiing and higher angle descents. Also up that road, you'll find the remnants of the old mining town of Ashcroft — a launching pad for adventure with access to backcountry ski trails and huts. Even further south is Mount Sopris, which offers steep terrain and committed couloir skiing, if someone in your group wants some expert terrain.