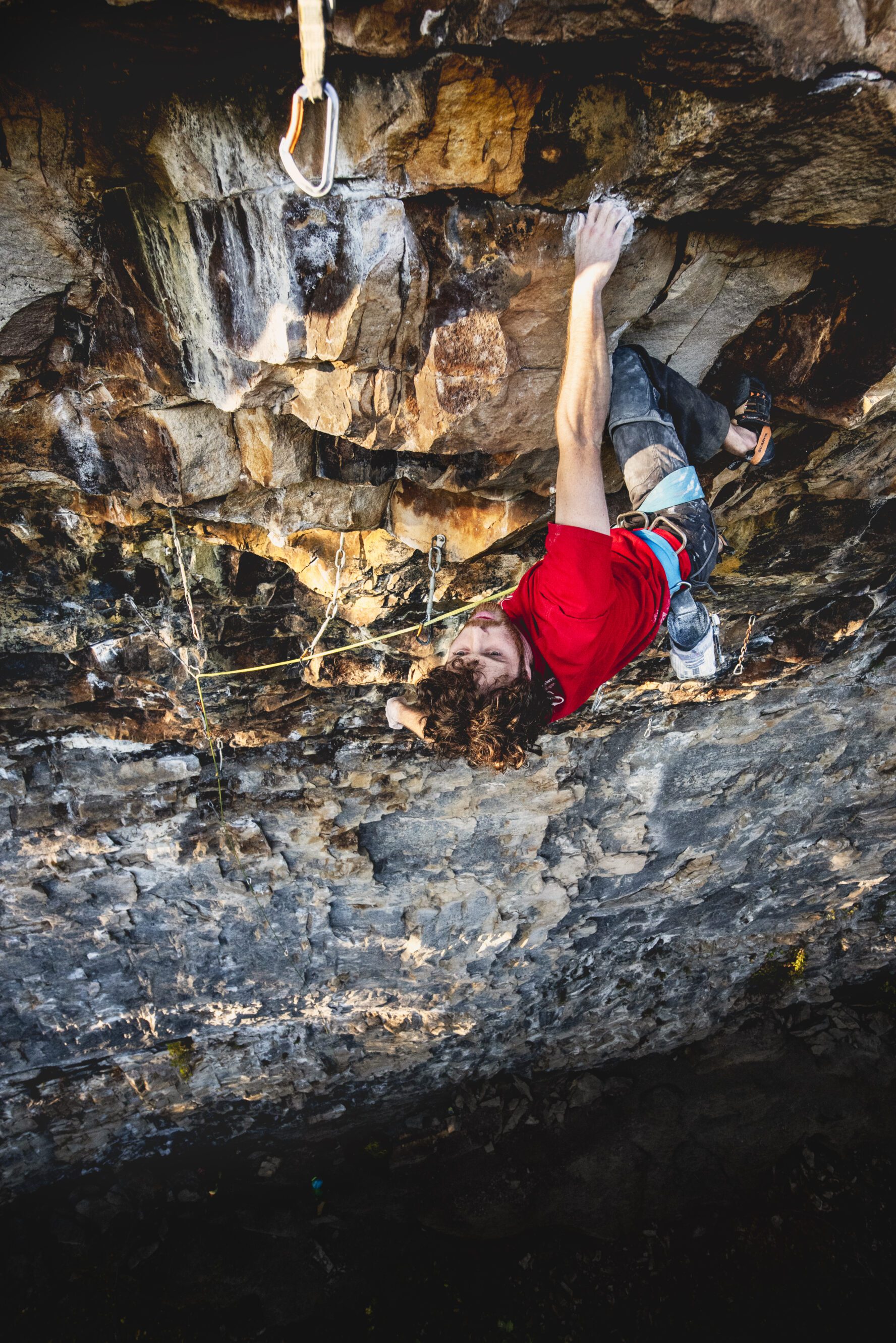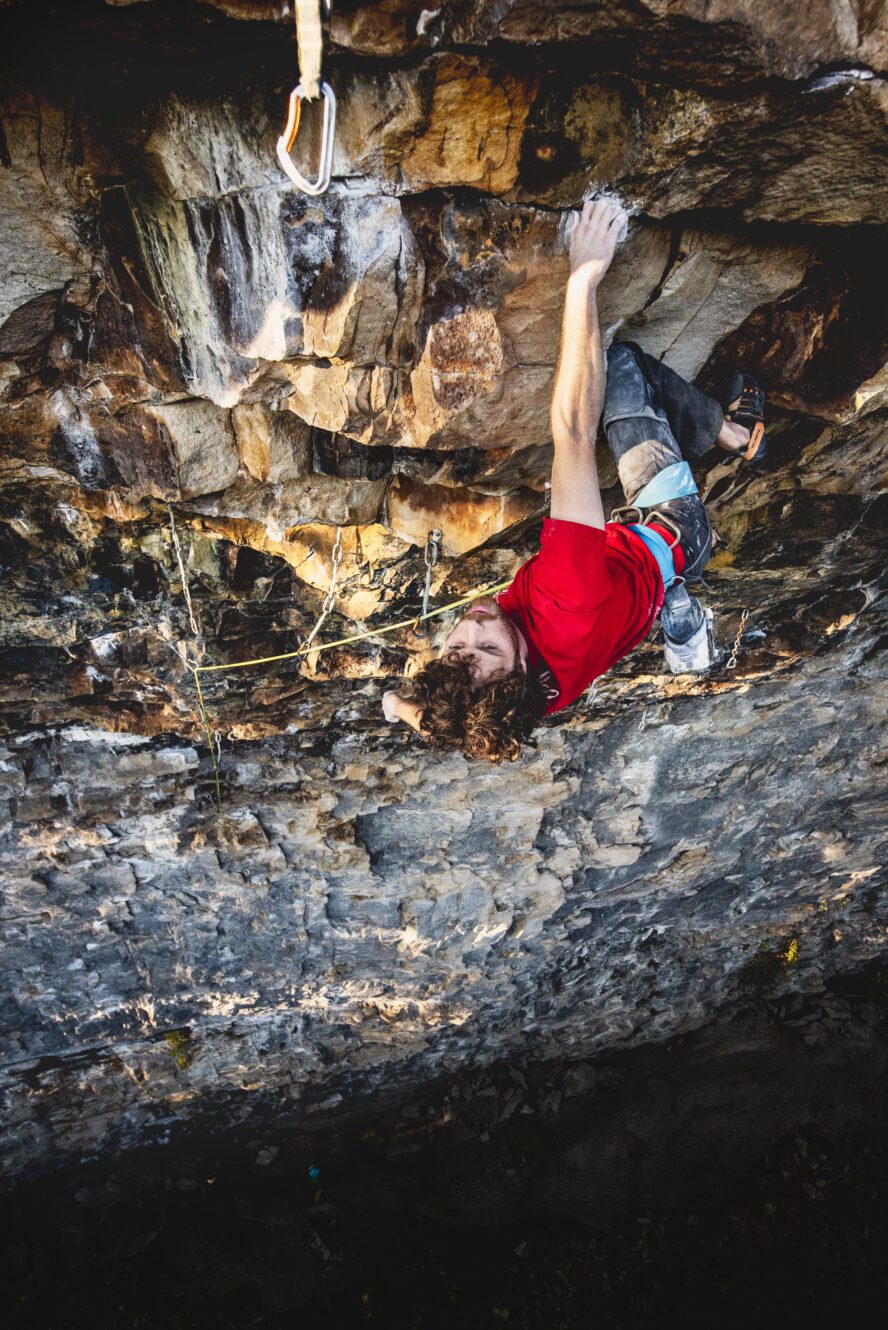 Denny Cove is one of Chattanooga's newest sport crags, just south of Foster Falls. Even though it wasn't developed until 2011, it's already made a huge impact on the Chattanooga climbing scene as one of the premier places to climb moderate and advanced sport routes.
Denny Cove is an access success story
When Denny Cove was first discovered, only a handful of developers climbed there. But soon after, they joined forces with the SCC and Access Fund to get the area protected. After a lot of hard work and fundraising, the crag was opened to the public in 2016 and became the biggest land and monetary purchase ever made by America's original climbing nonprofit advocacy organization.
It took over four years for the land loan to be fully paid off after numerous fundraisers. I even produced and directed a short film, called Filling the Void, to show off Denny Cove climbing and promote the efforts. The film tour raised over $10,000 which went directly to the loan!
Many unique crags
Denny Cove has a handful of crags but three of them have been instrumental: Buffet Wall, Shaman Cave, and Salad Bar. Buffet Wall has the highest concentration of 5.12s in Chattanooga. The looming sea of sandstone stays dry in the rain, and takes on a limestone-like appearance full of sidepulls and holds that almost mimic tufas. This style can be seen on classics like Magic Meat (5.12a) and Pressure Cooker (5.12a).
The Shaman Cave is a giant cave with 5.13 and 5.14 routes. This is one of the best places to try-hard in Chattanooga! Test pieces like Rockstar (5.13b) and Lucid Dreaming (5.14a) are sure to stump, yet entertain, visitors. And the Salad Bar is the ideal wall for warming up or guiding beginners on must-trys like Three Star Salad Bar (5.9) and Wish-bone (5.10b). The vert cliff is covered in bright orange lichen and has a stellar view of the gorge.
Honorable mention
Looking for more sport climbing options after checking out Denny Cove and Foster Falls? The Obed Wild and Scenic River is only two hours from Chattanooga and full of juggy horizontal roofs, proud prows, and steep routes. Locals love taking weekend trips to enjoy the fun climbing, beer drinking at Dell's brewery, and swimming in the river.