4. Yosemite National Park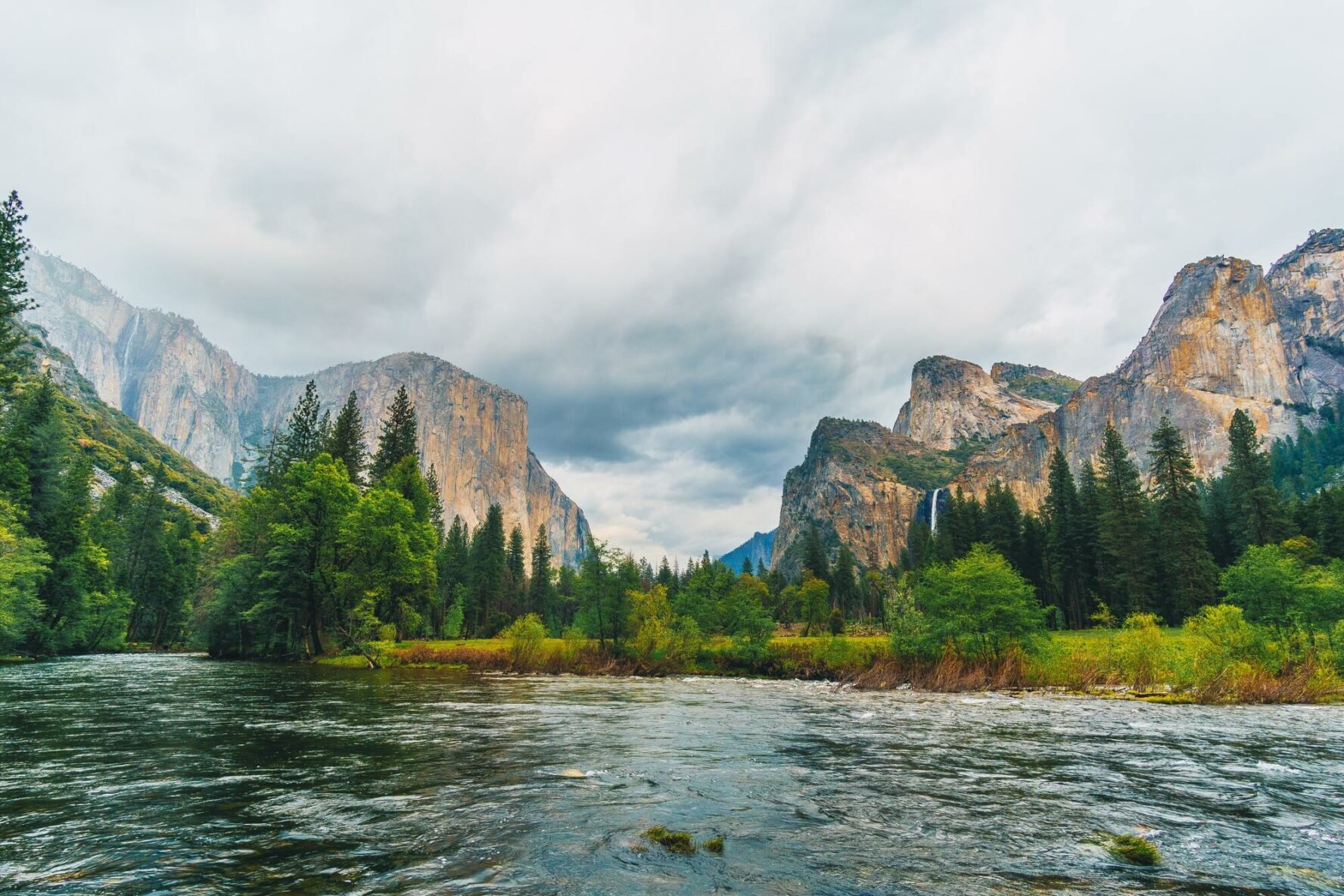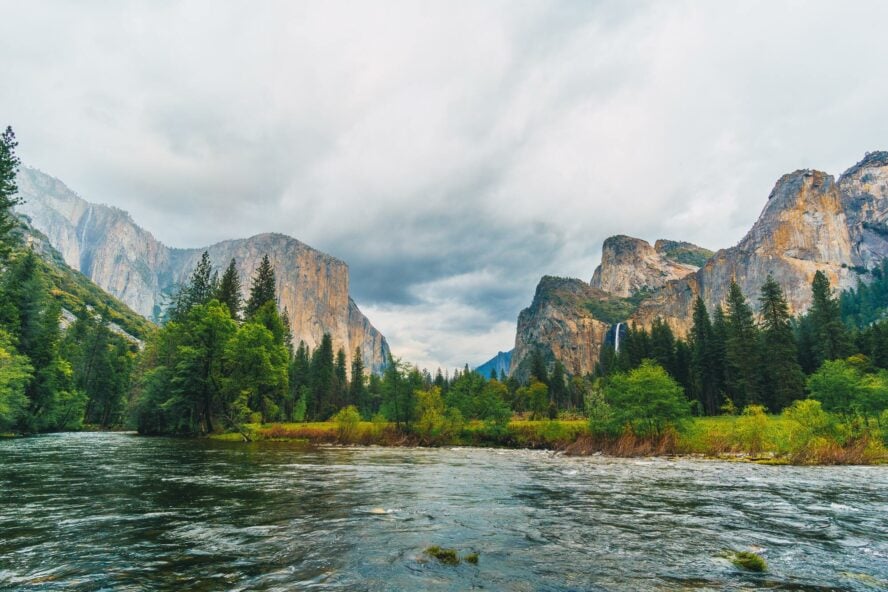 Childhood trips to Yosemite National Park are the reason I fell in love with hiking. As an elementary school student, we would hike around Yosemite on class field trips and learn about the area's unique geology, plants, and wildlife.
As an adult, my sibling and I discuss how instrumental those trips were in shaping our lives and careers. For this reason, I think everyone should visit and hike in Yosemite National Park at least once.
Yosemite Falls
Yosemite Falls is arguably the best waterfall hike in Northern California. A well-maintained, wheelchair-accessible hike leads to the Lower Falls, a fun destination to explore (with care) along the water. From there, the trail winds up to the Middle Falls viewing point and then follows steady switchbacks to the Upper Falls.
When I first hiked the strenuous Yosemite Falls Trail, I was 8 years old. I remember it was March and I was tired and soaking wet. After every switchback, it felt like I wouldn't be able to go on. I turned around at Columbia Point, midway between the lower and upper falls, but that hike taught me that I was so much stronger than I realized.
I revisited the hike as an adult, and although it was much easier then, the experience was equally rewarding. That's just one reason why I consider it one of the best hikes in Yosemite.
John Muir Trail
Mile-for-mile, hiking along the John Muir Trail (JMT) has more views of California's most iconic features than any other. It's also one of the best maintained trails in Norcal.
Spanning from Happy Isles on the Yosemite Valley Floor to Mt. Whitney, 200 miles away, I've hiked this trail as both a thru-hiker, day-hiker and a backpacker. Each time, the expansive vistas that unfurl before you as you ascend from Happy Isles leave me breathless.
Cloud's Rest
This is the place on the JMT where many hikers detour to climb Half Dome, which is a worthy venture. But, if you'd rather skip the line and permitting process, consider hiking Cloud's Rest instead. Trust me—it's less crowded and just as spectacular. I'm shocked it doesn't get more hype.
From Happy Isles, it's about a 20.5 mile round-trip hike to Cloud's Rest. Along the way, you'll have uninhibited sights of Half Dome, Quarter Dome, Liberty Cap, and Nevada Falls. The granite slab drop off from the top is so remarkable that no photo can do it justice. If you're heading to Yosemite and looking for a unique adventure, I highly recommend Cloud's Rest.