2. Pisgah National Forest
Western North Carolina is home to Pisgah National Forest, stretching north and south of Asheville. The 500,000-acre hardwood forest started as a site for timber extraction. Today, the forest is home to some of the best old-school raw backcountry trails anywhere. You'll be riding on some of the original logging infrastructure turned into trails, like eroded old road beds that contour along the mountains and old skidder paths that go straight down the fall-line. Unlike DuPont's less steep, purpose built trails,
Pisgah National Forest
will make you work for those downhills. At times, you'll have to get off your bike and push up the rugged hills. Every drop of sweat pays off greatly.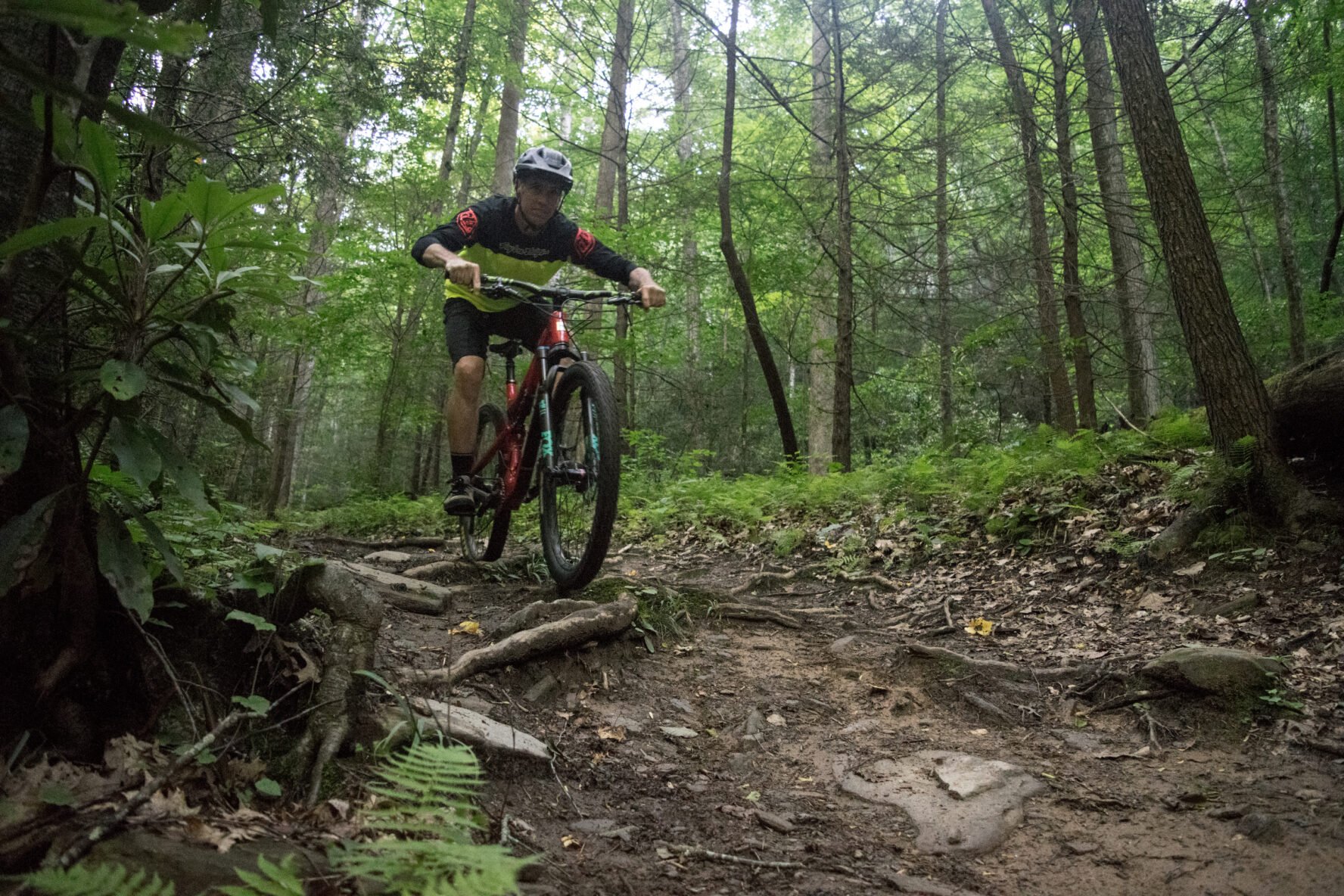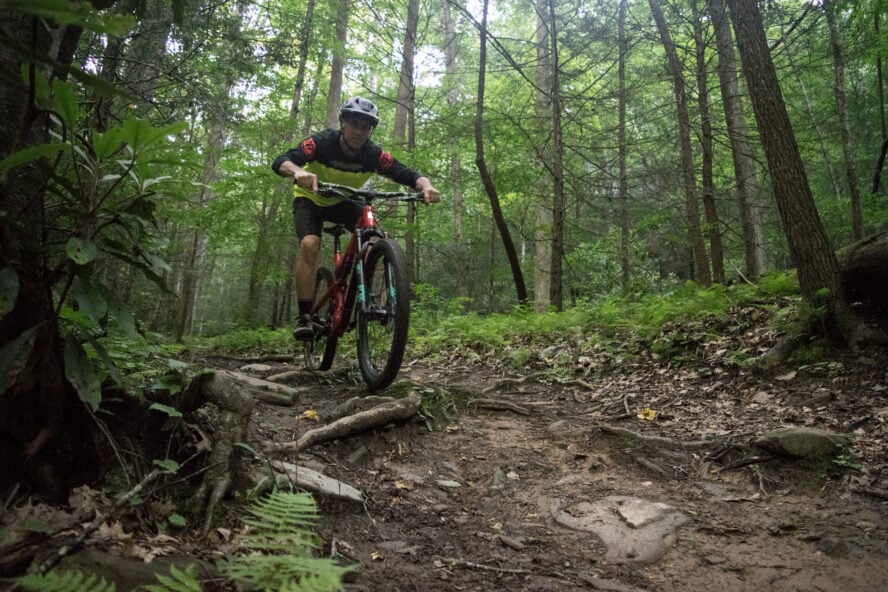 Laurel Mountain / Pilot Rock Loop is one of the best remote trail experiences anywhere
One of my all-time favorite rides in Pisgah is the
Laurel Mountain / Pilot Rock Loop
. A true backcountry classic, this route takes you up a long climb on a narrow bench-cut trail, clinging to the steep mountainside. After a tough hike-a-bike section, you'll be rewarded with one of the most rocky and rowdy downhills in Pisgah. Bring your rock-tech skills as this trail bounces up, over and around a seemingly endless rock garden. Once your forearms are screaming for mercy, let go of the brakes and hang on down the final slightly smoother downhill section.