You could stay in DuPont for a week and not bike the same trail twice. The state park is almost 10,500 acres. There are options by the bucket full that are all really nice to ride, and obviously, built with MTB in mind. You'll find some of the best mountain biking in North Carolina, including well-draining trails that easily shed the area's abundant rainfall. DuPont is known for loads of thrilling corners and massive berms to get your adrenaline pumping.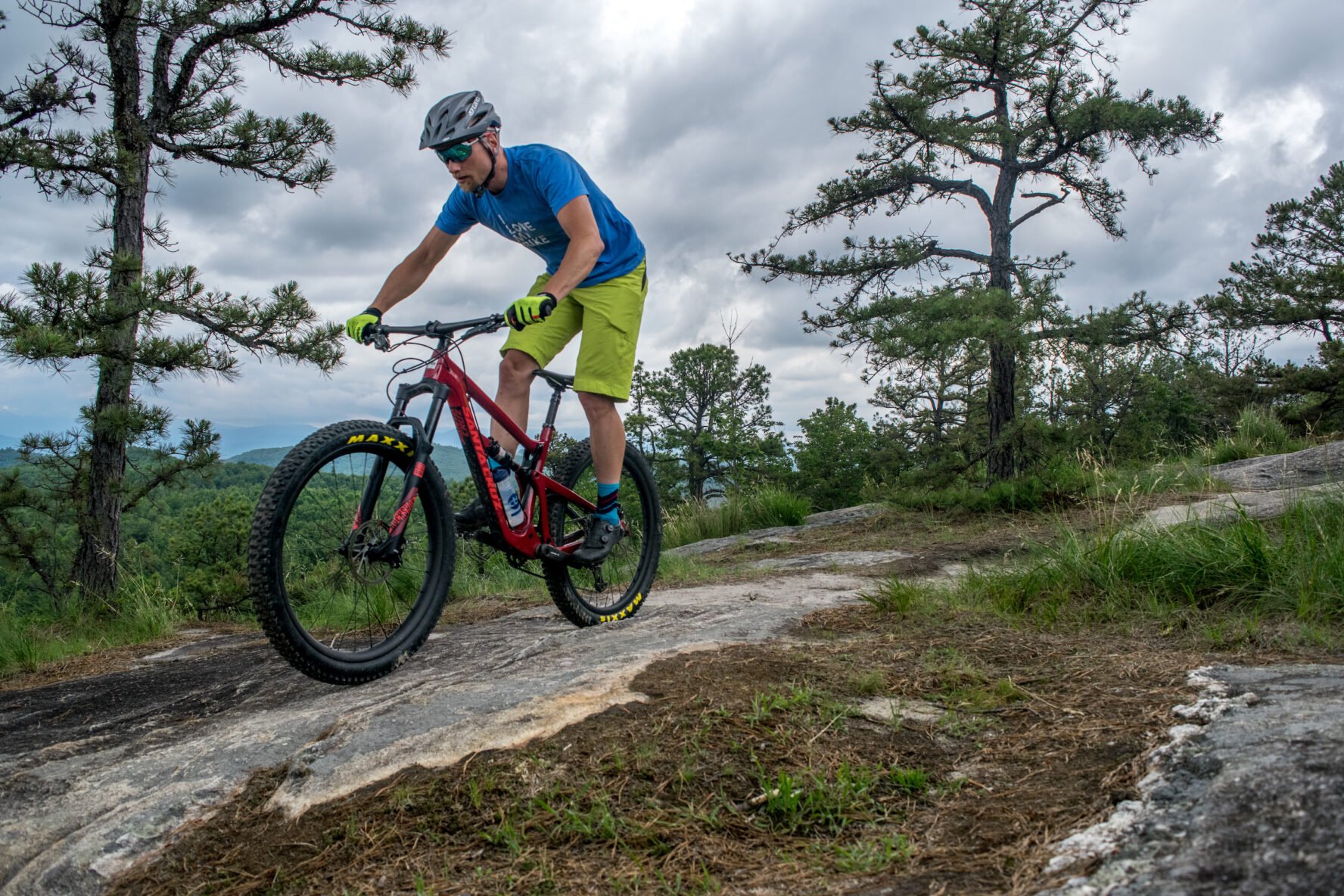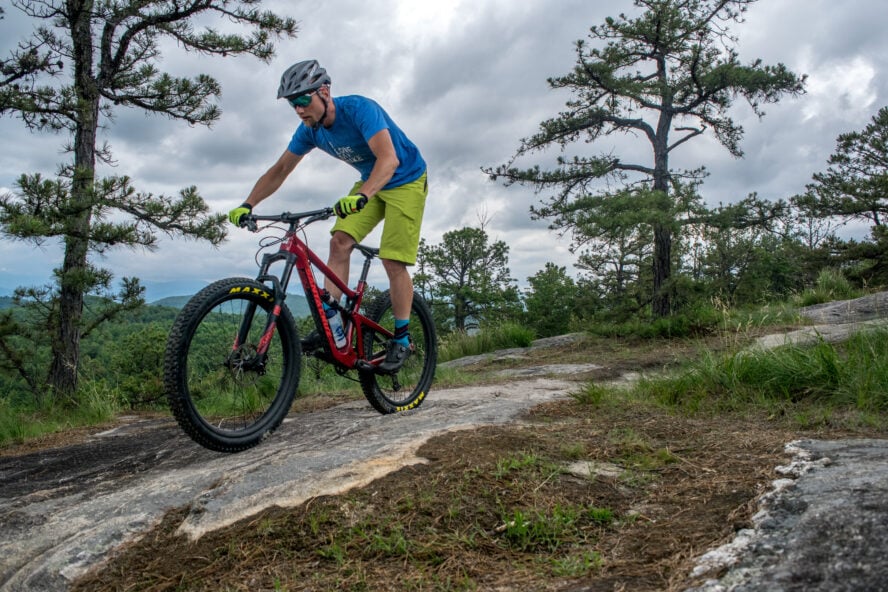 Big Rock has some of the best North Carolina singletrack
The tracks in North Carolina prove you don't have to go mountain biking in Colorado or Moab
for superb rides. Sure, the legendary Slickrock trail offers incredible
mountain biking in Utah
, but DuPont is also known for the iconic granite "slick rock" trails,
Cedar Rock
and
Big Rock
. One big difference is that you're mostly riding on granite, instead of sandstone.
Big Rock's challenging singletrack will take you around stubborn vegetation sticking out of rock and across exciting bald patches. It's a pretty unique experience attracting many bikers. It makes most of the traffic here. Big Rock's downhill is definitely one to be earned, but once you do, get ready for a heart-stopping descent. It's a tough climb to the top, but once there, you'll experience the thrill of descending steep pitches on rock slabs.
Hit up Ridgeline for a BMX pump track feel
The most popular trail in DuPont is called
Ridgeline
. In a nutshell, it's a well-bermed downhill trail that flows like a dream. Filled with tons of humps and jumps, you can choose to get sendy with air time or keep both tires on the ground. As fun to ride as the best mountain bike trails in Sedona, Ridgeline often feels like you're on a BMX pump track.