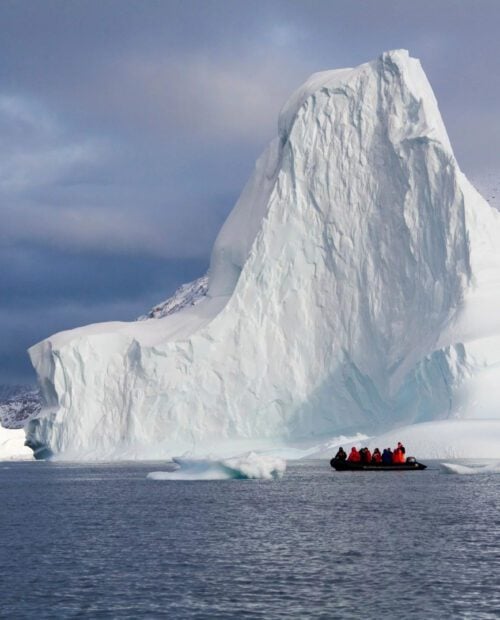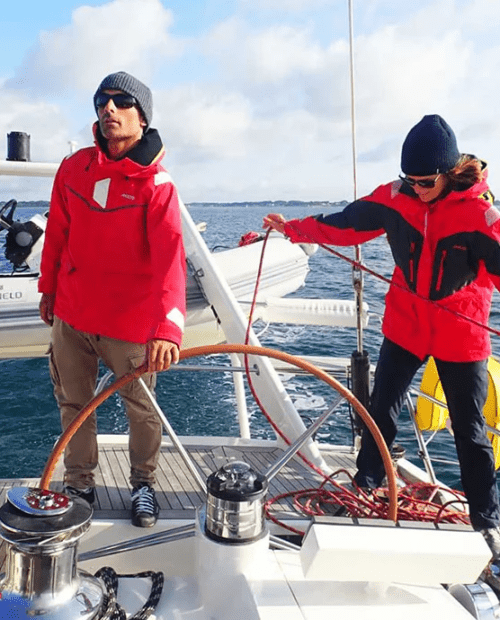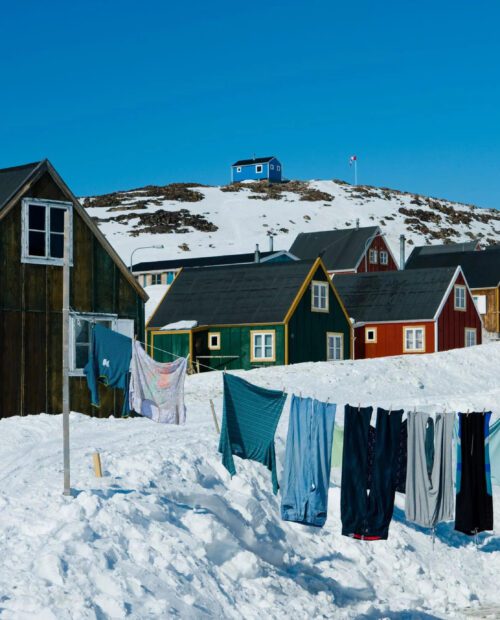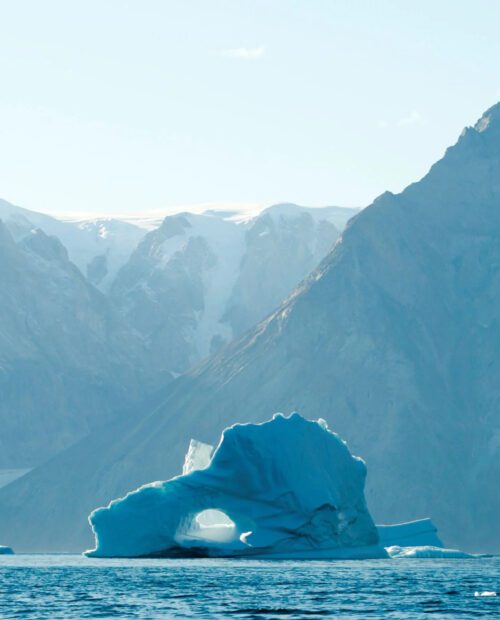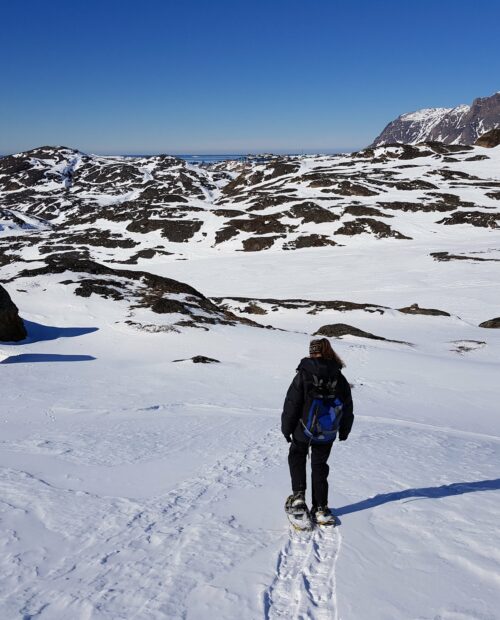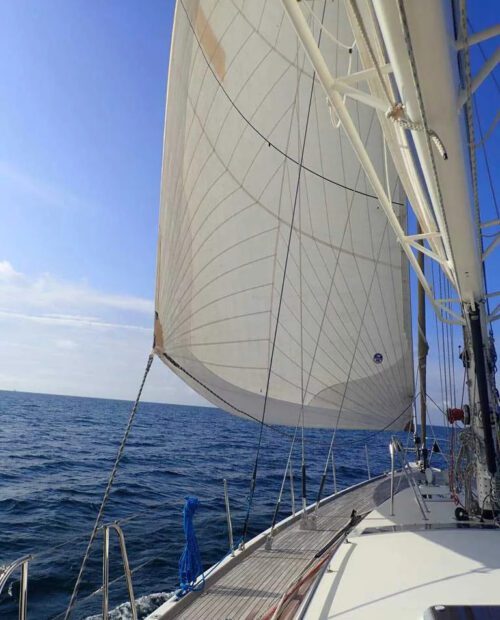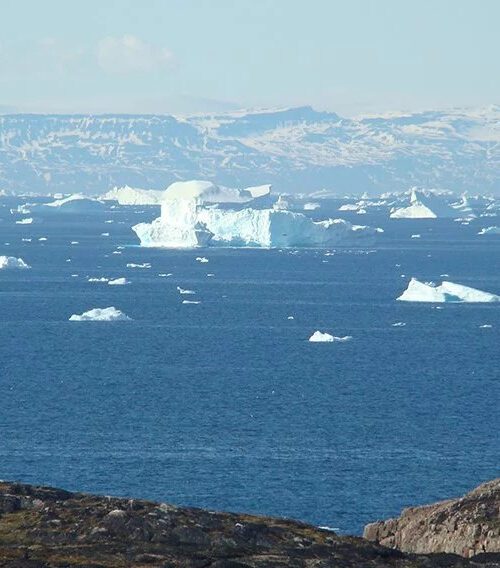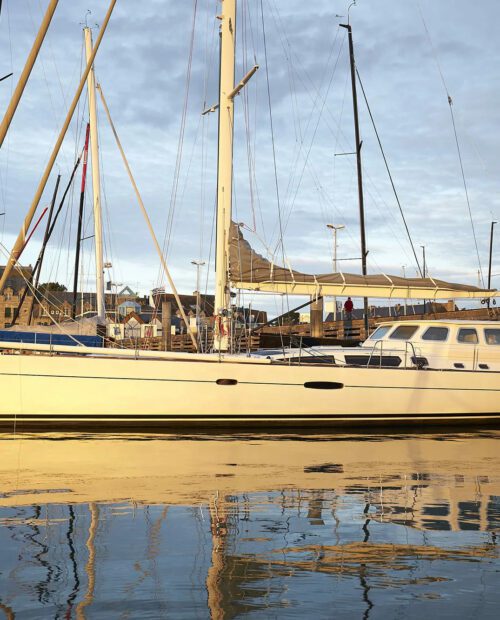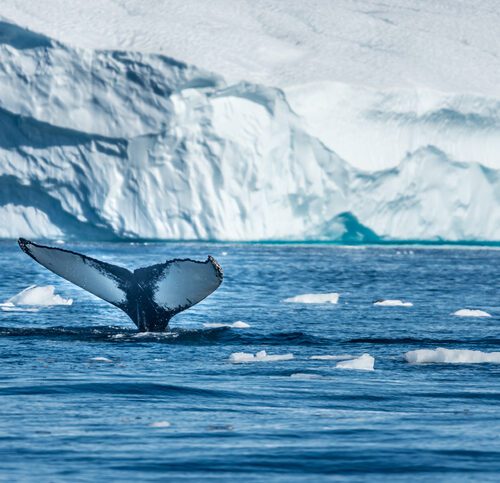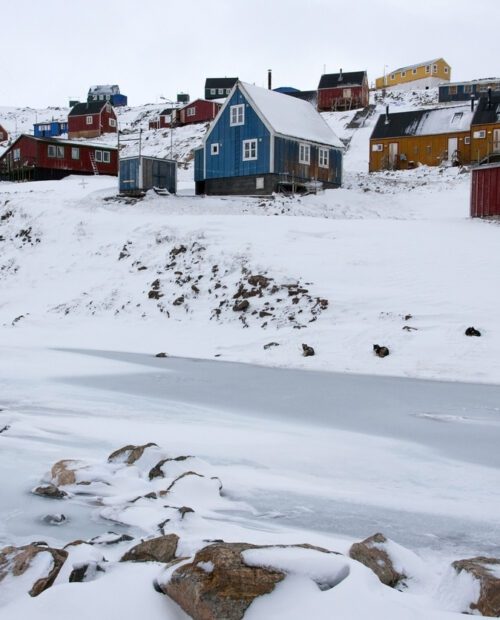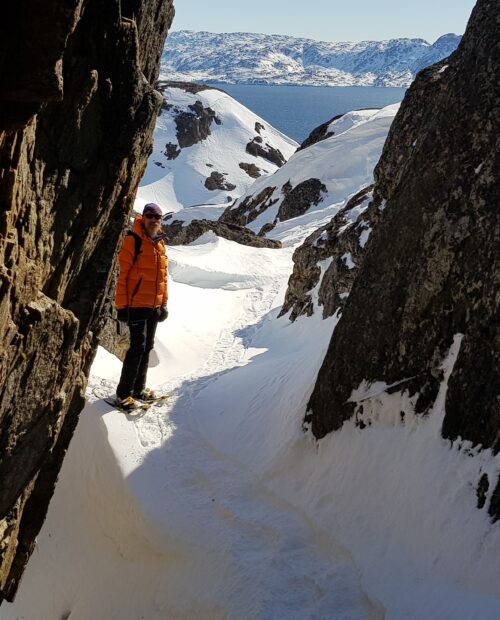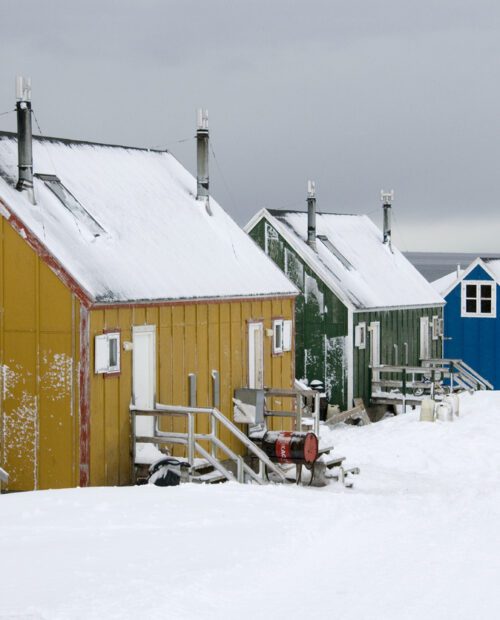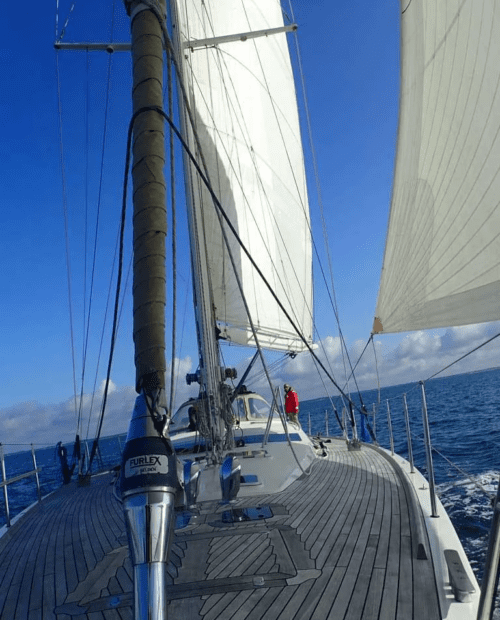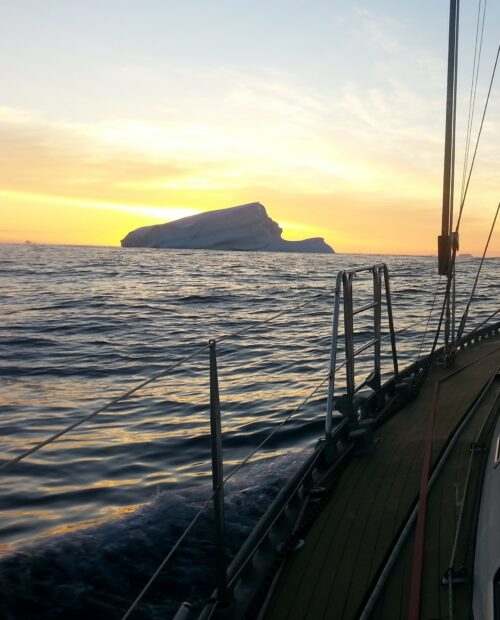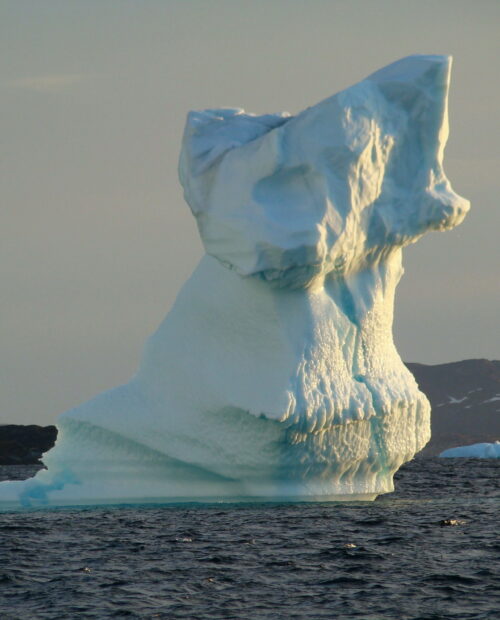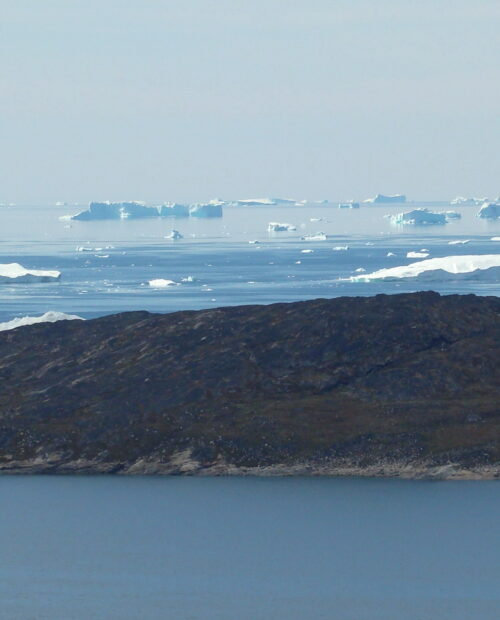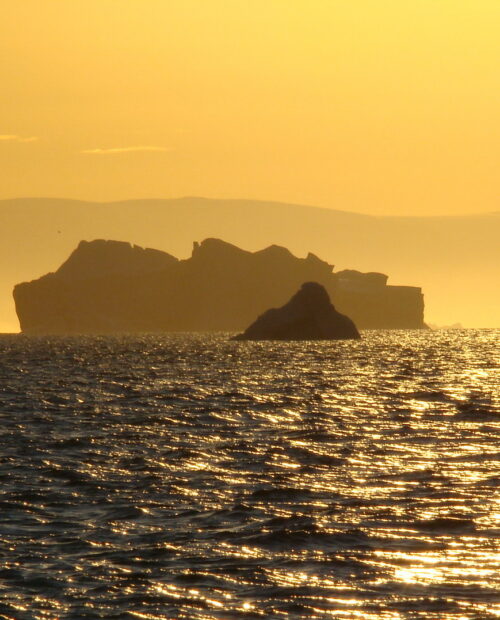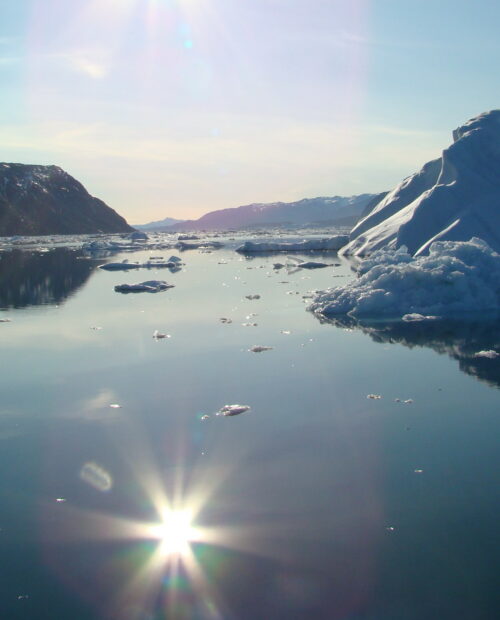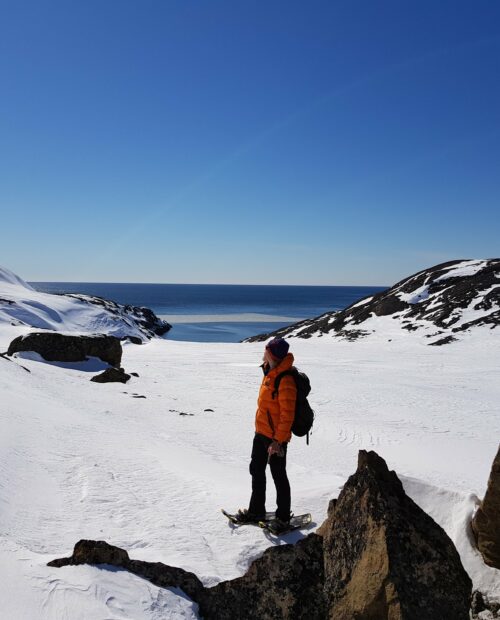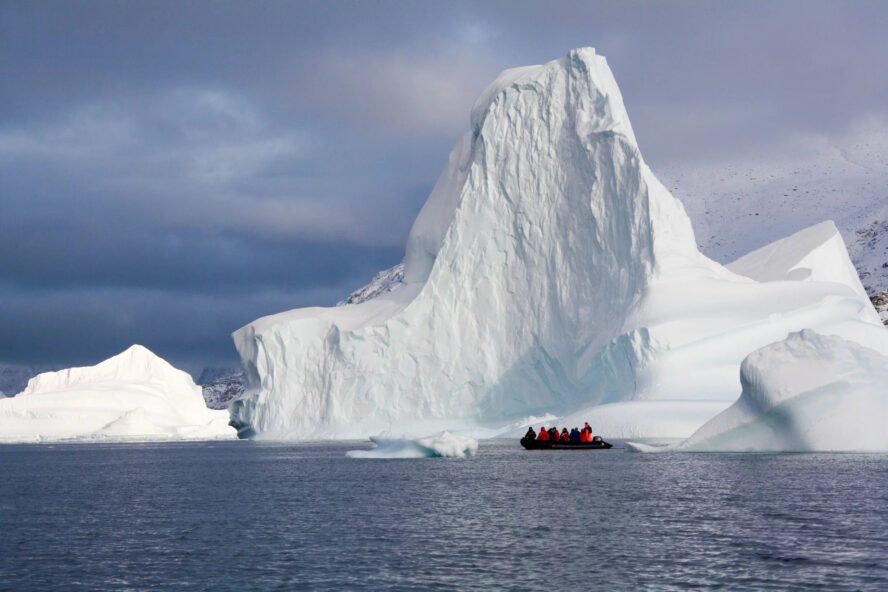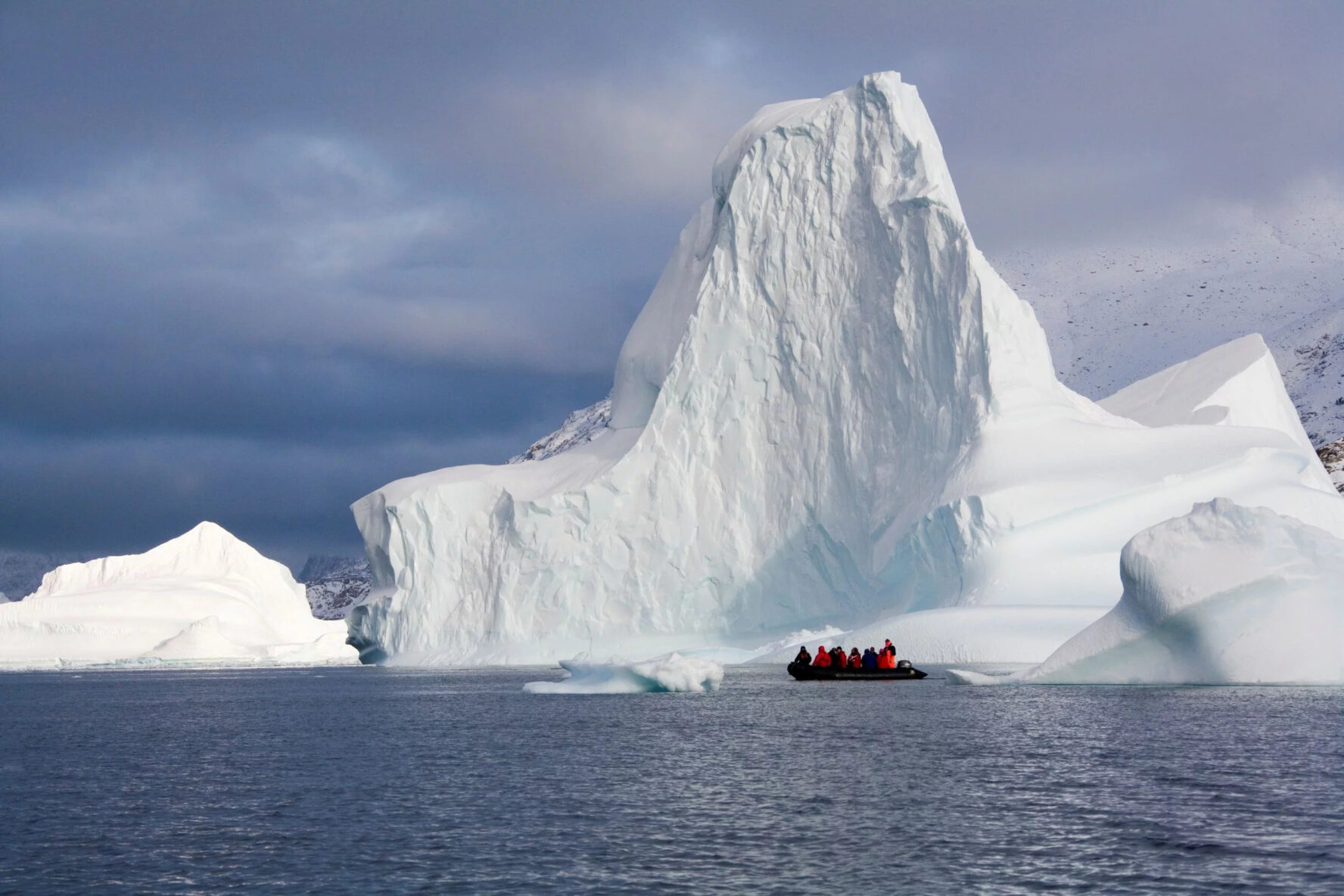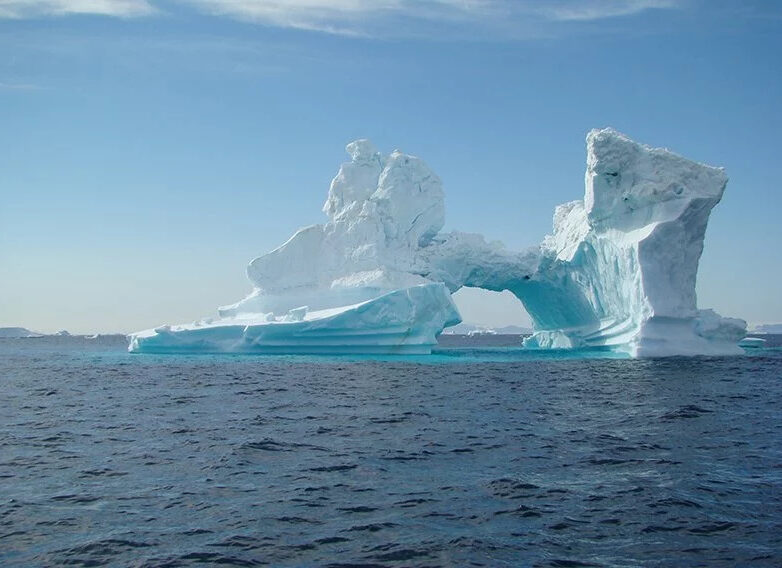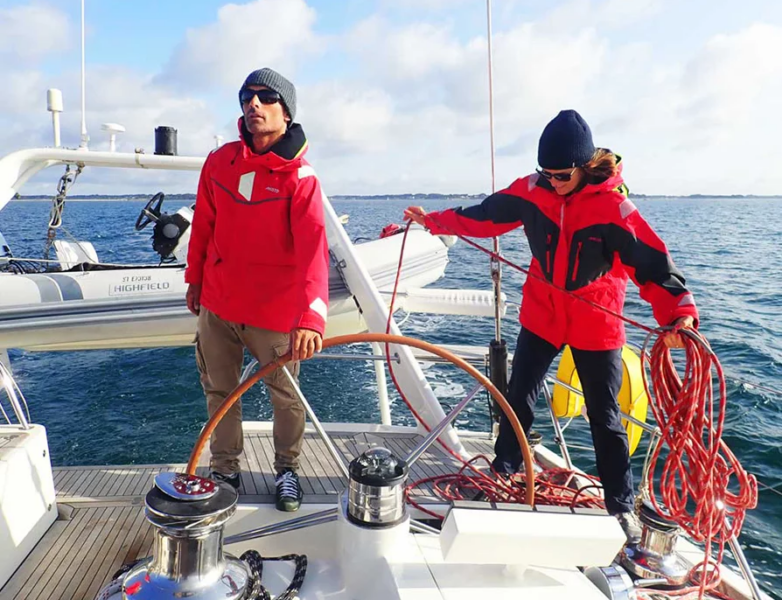 Sailing and Exploring Adventure in Greenland
5.00

()
Venture to places few others have visited as you glide along the stunning and sparsely populated east coast of Greenland. Aboard the Varuna, a comfortable expedition sailboat, you'll explore the untamed waters and untouched landscapes of the Sermilik and Ammassalik fjords. The colorful village of Kulusuk, often surrounded by floating icebergs, is the gateway to East Greenland. As you sail in the blue Arctic among the colossal icebergs, keep an eye out for Greenland's impressive array of wildlife. You're bound to spot walrus and narwhals, beluga and humpback whales, polar bears, arctic foxes and numerous other species that inhabit the world's largest national park.
Uncover the secrets of the biggest fjord system on the planet

Sail next to Inuit settlements and humongous icebergs in Sermilik

Possibly the best spot for catching the Northern Lights in late summer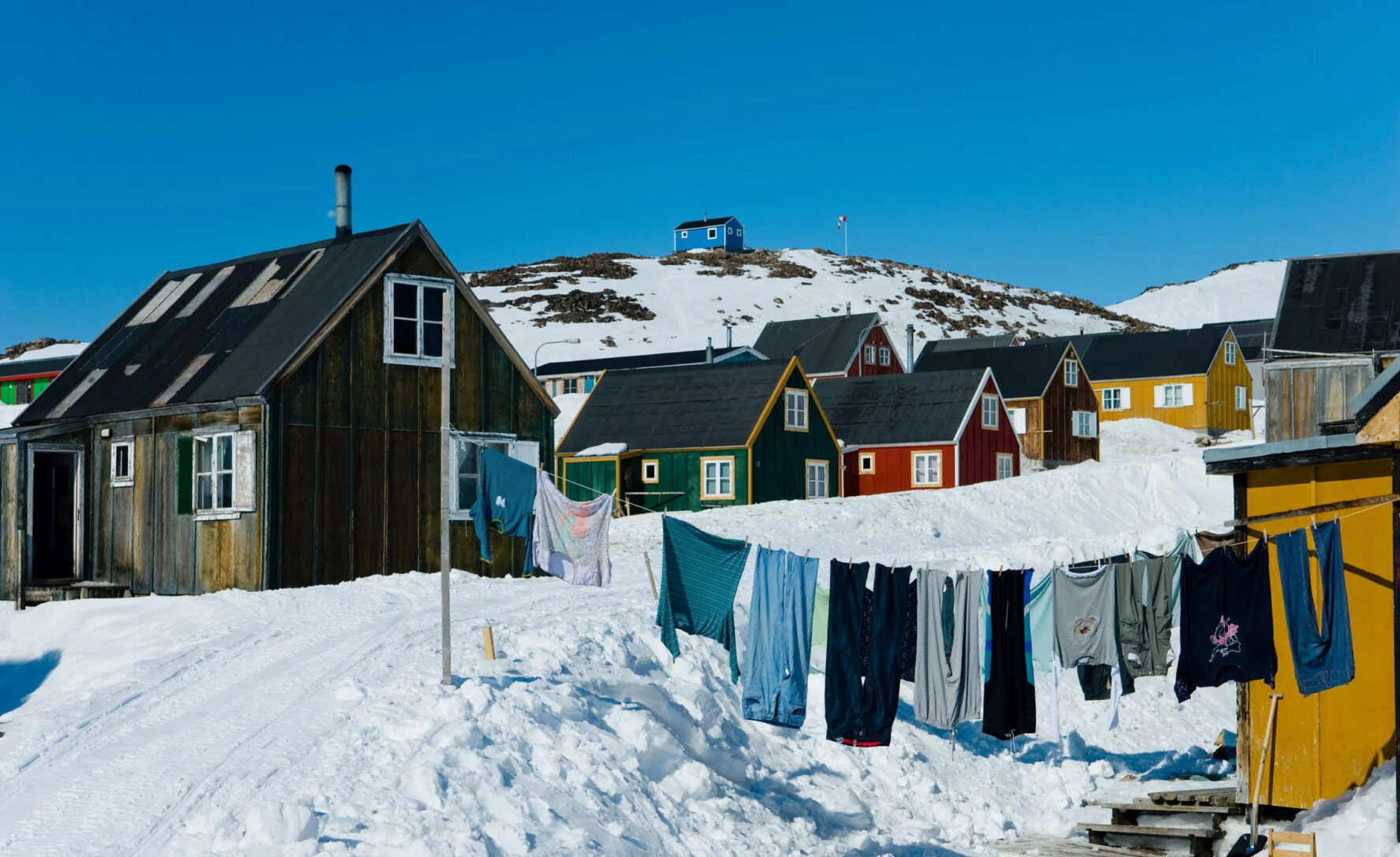 Itinerary
Greenland is a winner in more categories than we can list: the largest island, the least densely populated area, the biggest fjord system, one of the most remote airports and areas on Earth. During the course of 10 days, get to know the Land of Superlatives by journeying through the Sermilik fjord and the Ammassalik fjord by a sturdy sailboat. Your crew will make stops onshore as often as possible, so make sure you're all fueled up for the day—luckily, you'll have a top chef, preparing gourmet meals and typical local dishes. All you have to worry about is spotting the mighty wildlife.
Fly into one of the smallest international airports in the world with only a gravel landing strip —Kulusuk International Airport. Kulusuk is a traditional Greenlandic village that still reflects much of its original Inuit culture. You may want to use your time before embarking to hike the 300-meter tall Isikajia hill and enjoy an excellent view of the Denmark Strait, the icebergs, the fjord system, Tasiilaq island and the coastline.

Once you meet your crew and fellow travelers, get settled in and review the boat facilities. Afterwards, you'll have a safety briefing with your skipper and your guide. Finally set sail towards the initial anchorage and enjoy your first dinner onboard.

This adventure takes you through the region of the Sermilik Fjord and the Ammassalik Fjord, on the eastern coast of Greenland. Departing from Kulusuk, you'll spend your time exploring a region far away from any infrastructure or inhabited area. The Sermilik Fjord, whose name 'Sermilik' means 'place with glaciers' is located at the southern end of King Christian IX Land, west of the Ammassalik fjord. It is one of the largest fjords in the south-eastern coast of Greenland and stretches inland in a roughly northern direction, splitting into two branches at its head. It culminates in multiple glaciers including the Helheim, Fenris and Midgard glaciers, which feed a constant flow of icebergs into the fjord. The far, western flank of the fjord is inundated by Greenland's icecap, second only in size to Antarctica. Surrounded by a steep mountainous shoreline and filled with sculpted icebergs, it makes for a spectacular setting. Your guide knows everything about the area—ask them about weather patterns, tradition, or the culture, they'll answer every question you might have. With icebergs towering over you and high walls and cliffs falling straight into the sea, keep an eye out for the wildlife. Narwhals, polar bears, arctic foxes, geese, seabirds, seals, beluga whales, walrus—these are just a few of the animals living in the Arctic Circle.

You'll arrive at Kulusuk in the morning. Say goodbye to your crew, to your fellow adventurers, and to the boat that's been your home for 10 days. Return to the airport—bon voyage back home!
Get free trip brochure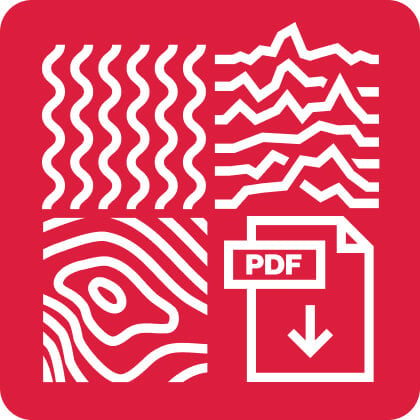 The brochure contains:
Adventure and location overview, itinerary, available dates, what's included, how to prepare, and much more.
Brochure sent, check your inbox
Talk with us
and let one of our adventure experts help you plan your perfect adventure.
Lionel Lemonchois
Skipper & Co-Founder of Boreal Adventure Sailing
Skipper & Co-Founder of Boreal Adventure Sailing
A professional racer-skipper and exceptional boat preparer, Lionel's carrier spans solo oceanic races, non-stop around the world races, and many more. He is also certified as an offshore commercial yacht master, contributing significant skills in both crew management, safety and medical emergency chapters. As the co-founder of Boreal Adventure Sailing and skipper of VARUNA, he's dedicated to sharing his passion for sailing and nature.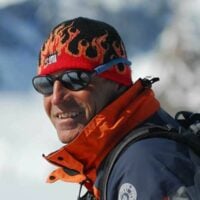 Brian Farquharson
IFMGA Mountain Guide
Brian is a professional mountain and climbing guide, a ski teacher, an Arctic Guide and RYA sailing teacher that has been running Ski & Sail tours for 15 years. In the last 23 years, he has become the lead guide for some amazing companies including the BBC, Pioneer Productions London, Amazon Prime and the top heliskiing operations worldwide. When he's not leading tours, he tours Europe lecturing about avalanche awareness and rescue!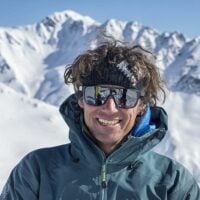 Paul Degonda
IFMGA Mountain Guide
Paul travels the world year-round. He spends the winter season ski touring, mountaineering, freeriding, heliskiing, ice climbing and snowshoeing across the world, and during the summer he guides for mountaineering, sport climbing, bouldering, trekking and biking.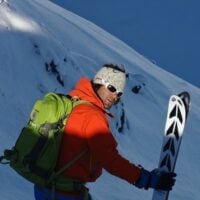 Andres Scherrer
IFMGA Mountain Guide
Andres has made his dream a profession—he has been a qualified IFMGA mountain guide for 13 years! Sponsored by Mammut, he carries numerous expeditions all around the world and continuously discovers new terrain around Iceland, Norway, Japan and Alaska. When he's not skiing, he works as a profiler for the Snow and Avalanche Research Institute in Davos and gives avalanche courses for all levels of skiers every year.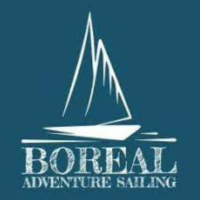 Boreal Adventure Sailing
Boreal Adventure Sailing
Boreal Adventure Sailing brings together a well-integrated team and the highest level of skill, experience and local knowledge to make the most of your voyage, in smoothness, comfort and safety. Embark onto an Arctic adventure and  expect the unexpected!
Ana Alvaro
(source: Facebook)
They are a great professional team. Lionel Lemmonchais is the best skipper I ever met!!
Things to know
57hours is committed to providing safe outdoor adventure experiences. We require all guides using our platform to have a COVID-19 safety plan and to make the details of that plan accessible to travelers. In most cases, group sizes will be reduced, guides will avoid overcrowded locations, and other safety measures will be met depending on the location and activity. 

We also expect clients to respect local regulations and take measures to protect themselves, guides and the communities they're traveling to. For more information on COVID-19 measures in Greenland, please refer to Greenland's current COVID-19 restrictions.

Please contact us if you have any questions or require further information. We are happy to provide you with the most up-to-date information!

What you get on this adventure:

An experienced, IFMGA guide with extensive knowledge of the area

10 days of sailing and exploring Greenland

World-class skipper and private chef

All meals and snacks for the duration of the tour (gourmet cuisine and typical local dishes)

Hot beverages and non-alcoholic beverages

Sailboat transportation and accommodations for the duration of the tour

Bedding and towels 

Standard offshore lifejacket and lifeline

Shore landings and tours with the dinghy

Fuel and all port dues

What's not included:

Transportation to and from the Constable Point (meeting point in Greenland)

Accommodations prior to and after the tour

Food and beverages on the day of arrival until boarding

Alcoholic beverages

Voice and data communication using onboard equipment

Trekking or other outdoor activity gear.

Entry fees into parks, museums, etc

Insurance

In order to join the sail and explore tour of Greenland, you need to be reasonably fit. This is a beginner-friendly adventure, but keep in mind that you'll spend some time hiking and walking onshore. Due to Greenland's limited health system capacities, make sure that you're in good health and able-bodied to travel in Greenland. It can be a costly and timely affair to transport you to hospital in Greenland if you become seriously ill.

During the Arctic summer, temperatures range from 4-9 °C / 39-48 F on average, but the generally dry air makes it milder than you may expect. Still, make sure you bring plenty of layers.

Here's a list of the equipment you need to bring:

Day pack large enough to carry all the items listed (around a 25-40L bag)

Duffle bag for clothes

Hiking poles — optional

Water bottle or hydration bladder (2L capacity)

Hat or cap

A buff or neck gaiter

Warm gloves

Thermal underwear (wool or synthetic)
Long sleeve shirt (wool or synthetic)
T-shirts (wool or synthetic)
Light wool or fleece sweater

Hooded wind and waterproof puffy jacket

Wind and waterproof breathable trousers

An insulating layer

Leisure clothing for the boat

Spare clothes for layering

Sturdy waterproof hiking boots or shoes

Soft indoor shoes for the boat

Thermal mat (for lunch breaks) — optional

Toiletries (sunscreen, hand sanitizer, etc.)

Mosquito repellent
SPF lip balm and face cream

Headlamp or flashlight

Sunglasses 

Camera — optional (but recommended)

Keep in mind that hard case luggage is not admitted on board.

Dress comfortably and for the weather in clothes you can move in. Make sure to avoid cotton and bring fast-drying clothes instead.

Group sizes and prices:

To ensure your comfort and safety, this max number of people in a group for this adventure is 6. You can join this adventure on your own or in bigger groups until all the spots are taken.

The cost does not decrease as the group grows.

Unless stated otherwise, accommodation is for two persons in double-bed cabins. Staying in a single cabin is possible with a price surcharge. Contact us prior to booking to make arrangements.

Min. age requirements:

If you are older than 18, you're good to go.

Minors younger than 18 may be permitted to join the tour, but must be in the presence of a parent or legal guardian.

If your group has travelers under the age of 18, contact us prior to booking to make arrangements.

A 35% deposit to secure your place is due upon booking. Once the trip is confirmed by the guide, the cancellation policy stated below applies, and deposits are no longer refundable.

The remaining 65% of the amount is paid the latest 3 months (90 days) prior the departure. Fort short notice bookings 100% of the travel price is payable upon submission of the signed booking form.

Any delay in paying a down payment and/or the balance of the price will be considered a cancellation by you after a short grace period and cancellation fees will be applied.

If you are required to cancel your trip before it starts (departure date), you must inform Boreal Adventure Sailing AG as soon as possible in writing (by e-mail). The date of your written notice will be used as the cancellation date to charge the cancellation fee.

In case you need to cancel the trip, the following cancellation costs would be incurred:

100% of the price of the trip is refundable more than 365 days before departure date
75% of the tour price is refundable if canceled 120 to 365 days before departure date
50% of the tour price is refundable if canceled 90 to 119 days before departure date
25% of the tour price is refundable if canceled 60 to 89 days before departure
0% of the price of the trip if it is canceled  less than 60 days before departure.

For any cancellation by the client, costs incurred by the traveler such as transportation to the departure point of the trip and return home, fees visa documents, travel documents and vaccination fees will not be subject to any reimbursement.

If cancellation occurs as a result of unpredictable or unavoidable events by the customer or by a third party (e.g. flight cancellations, loss or theft of luggage or personal belongings) other than Boreal Adventure Sailing AG, Boreal Adventure Sailing AG can not be held responsible nor can it be required to reimburse related costs, including cancellation fees.

You can request consent for a third party to take your place, up to 7 days before departure. The replacement customer must fulfil all the conditions associated with the contract, including medical health and fitness. The customer and the person replacing them shall be jointly and severally liable for payment of the amounts still owed for the travel. Boreal Adventure Sailing may refuse at its sole discretion the replacement customer and cancellation fees would remain applicable.

The prices are definitive. Price changes after the date of the booking form may arise from subsequent material increases in fuel costs, changes in or new fees (e.g. embarkation & disembarkation fees) or introduction / increase of taxes and government fees.

Should events beyond guide's control occur  (such as wars, political unrest, strikes, riots, airspace congestion, bad weather, thefts of luggage or other personal belongings of travelers),  Boreal Adventure Sailing reserves the right to cancel the travel, change the dates, schedules or itineraries to ensure the safety of travelers, without possible recourse against Boreal Adventure Sailing AG.

Your tour starts in Kulusuk, the gateway to East Greenland where you'll board the boat. 

To reach Kulusuk, Icelandair has a service all year round from Reykjavik (international connecting hub). If you are coming from Copenhagen, you must first fly to Nuuk and then catch another flight to Kulusuk, which backtracks across the entire country. There are only small transfer boats that operate between Tasiilaq (located on a separate island) and Kulusuk and the other settlements in the area, so arriving by ferry is not the best option.
Life on board
Sail and explore Greenland on a spacious and comfortable 22m / 73 ft Garcia sailboat Varuna that will welcome you back each day after hours and hours of exploration. Warm and welcoming cabins, each with en-suite heads and showers, will make you feel cozy as you are securely at anchor in a protected and stunning bay.

This experience is as luxurious as it gets! Let the chef prepare gourmet dishes, as well as some typical local dishes assorted with a selection of quality wines. Each meal will be packed with proper nutritional ingredients and hydration to carry with you as you head for your climb, and you will be treated with recovery snacks upon return!

Let the crew take care of your equipment as you enjoy the views surrounding the anchorage. Relax and enjoy dinner with your group—evenings onboard become a special time for camaraderie and sharing experiences, as well as for planning your next adventure over a warm meal.
Get free trip brochure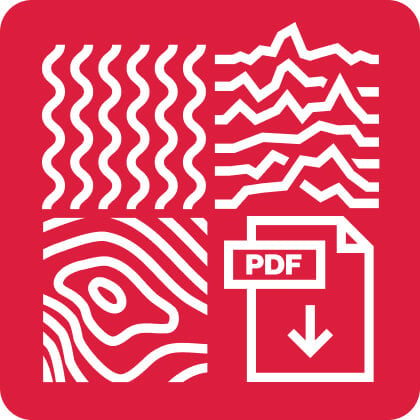 Adventure and location overview, itinerary, available dates, what's included and much more.
Brochure sent, check your inbox
Talk with us
and let one of our adventure experts help you plan your perfect adventure.
Other things to do in Greenland