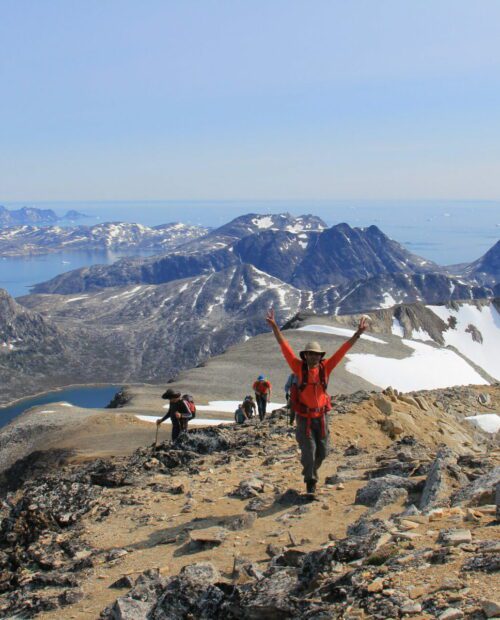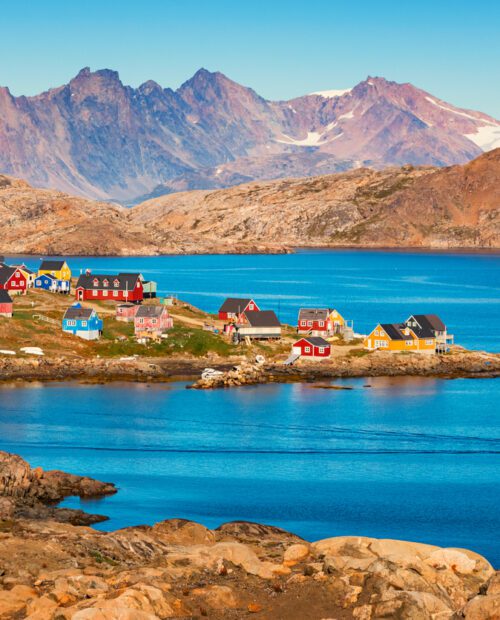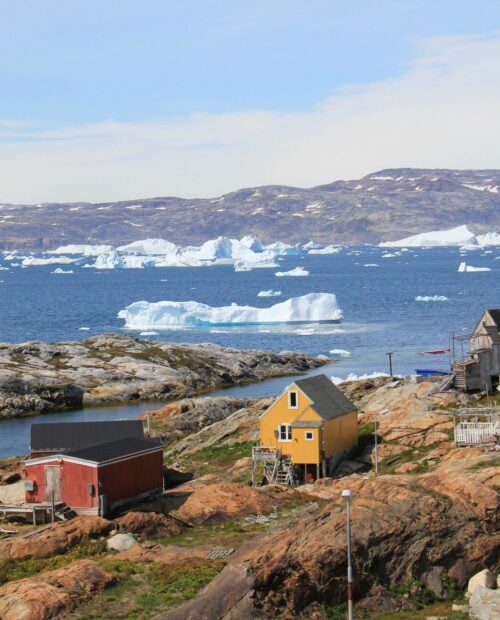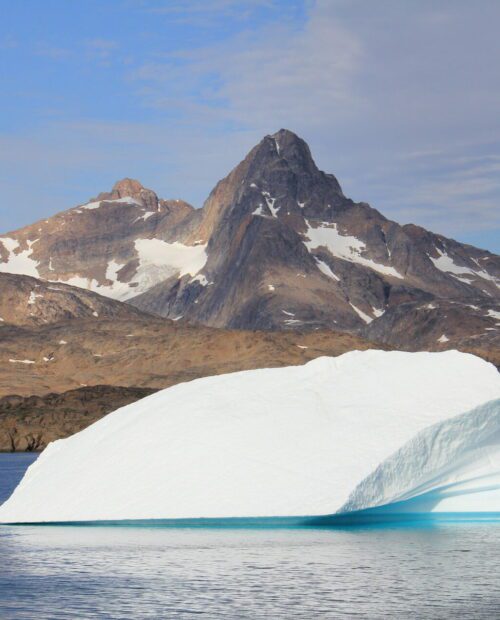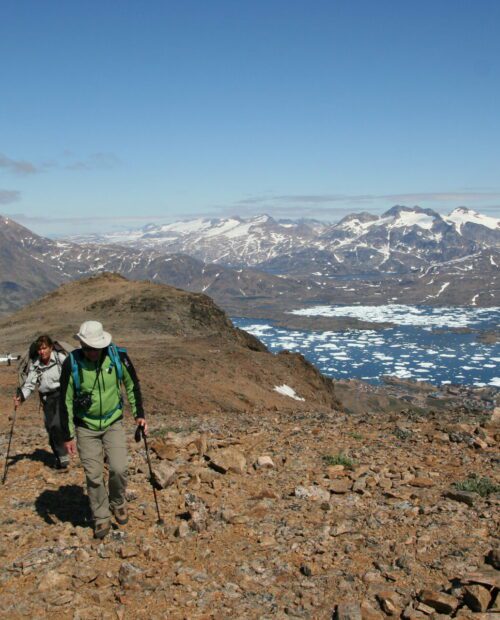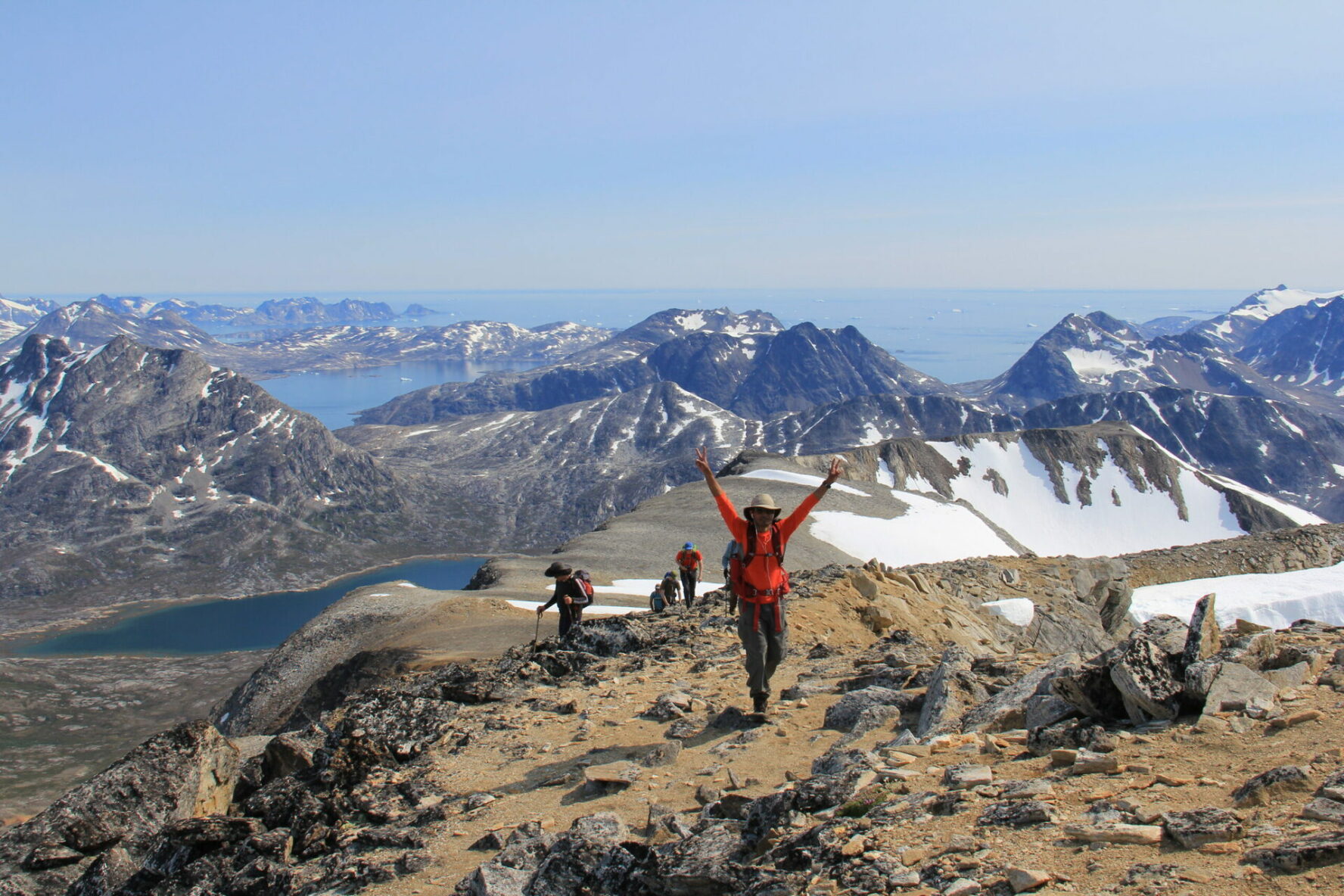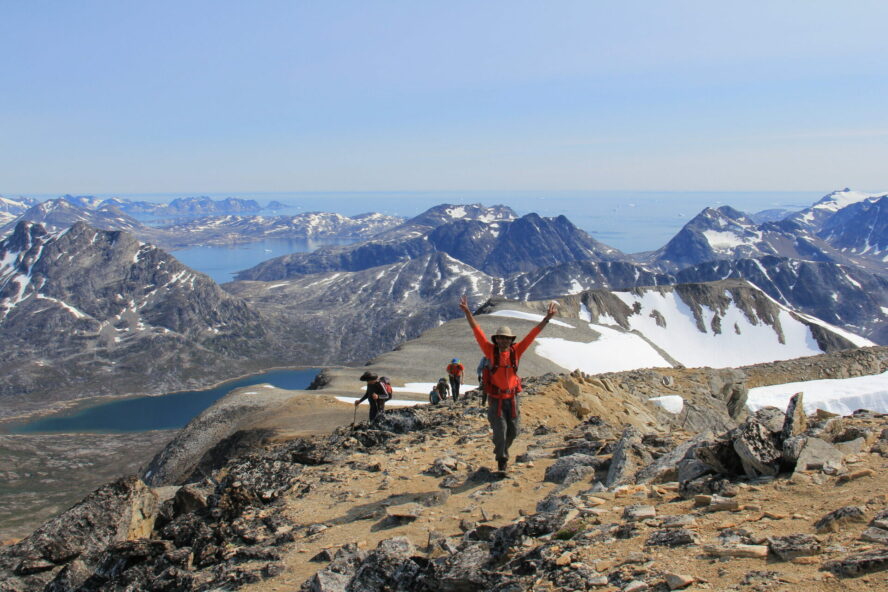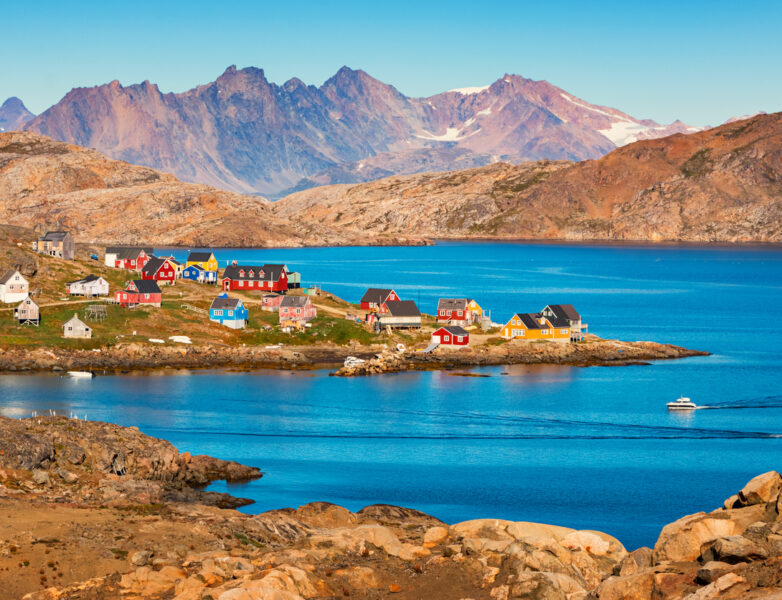 Hiking Adventure in East Greenland
5.00

()
Welcome to the world's largest place to unplug and unwind—Greenland. It's the size of Western Europe, but with only circa 3,500 dwellers slowly living on its East Coast, which is as rugged and as wild as it gets. You'll visit Kulusuk, Kuummiut, and Tiilerilaaq, quaint settlements welcoming you on your 10-day hiking adventure just on the outskirts of the Arctic Circle. And what better way to learn about the enduring Inuit people and culture than by exploring their isolated villages, climbing scenic peaks, and floating amid glistening icebergs emerging from the mirroring waters? We've just scratched the surface of describing this unique island, so if you'd like to hear more about it, check out this webinar about exploring East Greenland by Albert Ojembarrena, an AIMG Mountain and Glacier Guide.
Stay in some of the most remote settlements on Earth

Glide among the icebergs in dark seas, climb 3,610-foot tall peak just behind coastal village

Learn about the Inuit people and what's allowing them to thrive in such extreme conditions
Itinerary
Serenity now! Leave your daily hassles behind and come to Greenland, an isolated haven partly sitting in the Arctic Circle. Over the course of 10 days, you'll learn about the Inuit way of life by touring charming settlements, with some of them having less than 250 inhabitants. When you're not strolling along the rugged coast, head to towering mountains just behind villages and enjoy scenic views of icebergs, deep blue seas, and intricate fjords from above. At the end of every day, you'll retreat to your hut-style accommodations—Greenland's summers are something else, so a warm meal will work like a charm!
Meet your guide and your group at Keflavík Airport in Reykjavík. The plane takes off at 11:30 and lands in Kulusuk at 11:15 local time. After the baggage has been picked up by a local, you'll walk to the village to your accommodation. Kulusuk is situated on an island surrounded in three directions by other islands and mountain peaks. It's home to about 250 people, many of them hunters and fishermen. After lunch, explore the village and its surroundings, get to know its history, and admire landscapes and icebergs. You'll have some free time in the late afternoon. Spend the next 2 nights in a hut-style accommodation in a traditional local house.
Meals: Lunch and dinner
Hiking: 3 hours

Morning departure to discover the spectacular landscape of Kulusuk Island, home to the fourth-largest settlement on the entire eastern coast of Greenland. Walk up to a hill offering a view towards the west, with icebergs and drift ice in abundance on the ocean. Admire the green color of a mountain lake before heading to the coast to enjoy the cliffs and rock formations on the shore. Return to your accommodation.
Meals: Breakfast, lunch, and dinner
Hiking: 6-7 hours

Take a boat to Kuummiut in the morning, the northernmost village in the Ammassalik region, sitting at the foot of high and steep granite mountains. Once you've settled down in a local hut-style accommodation, go for an afternoon walk in Kuummiut and along the shore. You might even meet locals fishing arctic char with a rod. Spend the night in Kuummiut.
Meals: Breakfast, lunch, and dinner
Hiking: Several hours

Today's goal is climbing Qeqqit Qaqqartivaat, the almost 1,100-meter (3,609 ft) high mountain above Kuummiut. Start ascending by climbing the ridge just above the village, which will give you a spectacular panorama of what the locals call Dunu or Tunu, a stellar small fjord surrounded by steep mountains. Then turn left to climb the second ridge up to the edge of a hanging valley, soon reaching the top. The peak boasts great views of the surrounding mountains, glaciers, fjords, and valleys as far as the eye can see. Night is spent at the same accommodation as the day before.
Meals: Breakfast, lunch, and dinner
Hiking: 6-7 hours
Elevation gain: 1,050 m / 3,445 ft

You're leaving Kuummiut today and heading to Tiilerilaaq by the Ikaasatsivaq strait, towered over by granite peaks pointing to the sky on each side. Arriving to Tiilerilaaq, a tiny hunter's village, you'll reach the edge of the Sermilik ice fjord. This fjord has one of the most productive glacier systems in the world, moving over 30 meters (99 ft) per day and constantly calving icebergs. You'll bring your luggage to a comfortable house in the village, and after a refreshment, go for a walk, enjoying the incredible vistas. Spend the night in Tiilerilaaq.
Meals: Breakfast, lunch, and dinner
Hiking: 3 hours
Sailing: 3 hours

Start your day with a hike, doing a loop over to a small river, where you are likely to find the national flower of Greenland, the vibrantly pink Niviarsiaq (meaning "young girl" in Greenlandic). Continue climbing a long and broad ridge to a 420-meter high point to get a view over the Sermilik fjord. You'll get the whole panorama: pyramid-shaped mountains and endless ridges and peaks to the East and the enormous Greenland Ice Cap to the West. Return to Tiilerilaaq in the afternoon.
Meals: Breakfast, lunch, and dinner
Hiking: 6-7 hours
Elevation gain: 420 m / 1,378 ft

Early in the morning, you'll get transferred by a boat to a place sometimes called the Golden Beach. From there, follow the trail climbing to the hills to the east. You'll pass a small lake, then a second, and a third, until you reach a small mountain pass at about 350 m (1,149 ft). Continue hiking along several bigger lakes until you hit the Tasiilaq fjord. Here the trail follows the coastline until you come into Tasiilaq, the largest town of East Greenland with its 2,000 inhabitants. Spend the night in a guesthouse.
Meals: Breakfast, lunch, and dinner
Hiking: 6-7 hours
Elevation gain: 350 m / 1,149 ft

Today you're climbing to the high Sailor's Mountain, Qaqqartivakajik, just behind town. Follow a steep ridge until you get to the lower summit of the mountain, boasting stellar views. Continue to the higher summit at 679 m (2,228 ft) to enjoy some more views of the surrounding mountains, glaciers, and icebergs, before descending into a valley on the north side. Walk along a lake to the Flower Valley, where you'll find several arctic plants in bloom. Return to Tasiilaq and spend the night at the same guesthouse.
Meals: Breakfast, lunch, and dinner
Hiking: 5-6 hours
Elevation gain: 650 m / 2,133 ft

Spend the last full day in Greenland as you wish—you have free time to tour Tasiilaq, visit the local museum, the local handcraft store, or the town center. In the afternoon, take the boat over the Kulusuk (1 hour) where you'll stay in the same house as the beginning of the trip.
Meals: Breakfast, lunch, and dinner

At noon, board the flight back to Keflavík Airport from Greenland's Kulusuk. Arrival to Keflavík is at 3:45 pm local time. Say goodbye to your group and guides, but feel free to stay longer and explore Iceland. Just ask your guides for recommendations!
Meals: Breakfast
Get free trip brochure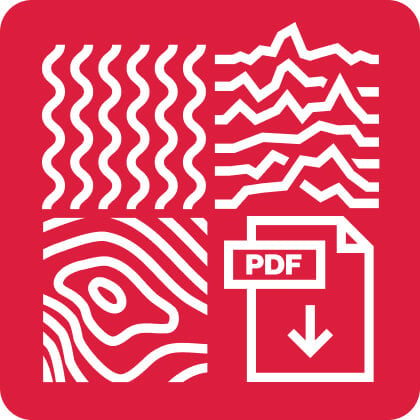 The brochure contains:
Adventure and location overview, itinerary, available dates, what's included, how to prepare, and much more.
Brochure sent, check your inbox
Talk with us
and let one of our adventure experts help you plan your perfect adventure.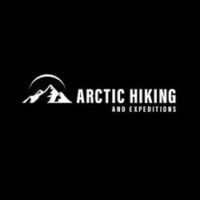 Arctic Hiking and Expeditions
Arctic Hiking and Expeditions
Arctic Hiking and Expeditions has been founded by two childhood friends sharing the same passion for the outdoors. Einar and Kristinn, both originally from Iceland, now offer tours in one of the most remote areas on Earth—Greenland. You can trust them to take you on an adventure of a lifetime either hiking, trekking, or skiing in the Arctic.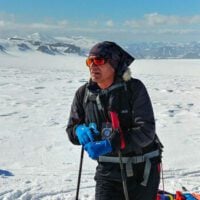 Einar Torfi Finnsson
Einar Torfi Finnsson
Having been raised by nature-loving parents, Einar has been an outdoor addict since a very early age. In 1989, at the age of 24, he started working full-time as a guide. Since Einar founded one of Iceland's top outdoor travel companies, he is well-versed in trip planning and guiding—and he also has more certifications than we can count. He has been leading trekking tours, backpacking, glacier travel, avalanche training, mountaineering, and many other winter skills courses.
Originally from Iceland, Kristinn studied geography, during which time he worked as a National Park Ranger in one of Iceland's national parks. Although he spent most of his life working as a graphic designer, Kristinn's passion has always been travel and the outdoors. Recently he decided to take his professional life in a new direction—he became a guide and started working with his childhood friend Einar. Kristinn loves spending his time hiking, cycling, skiing, fishing, mountain biking, and cross country skiing.
Mark W
(source: Tripadvisor)
We just completed a tour with Einar Finnsson (Arctic Hiking and Expeditions). I have been on two tours with Einar. Both were with groups of university students of about 12 students. The first tour was to the village of Kulusuk in Greenland (Spring 2019) and the second was to northern part of Iceland (Jan 2022). Both trips were incredible. In Greenland we lived in the small village of Kulusuk which only has a population of a couple hundred people, and a bunch of sled dogs. There we went snow shoeing and dog sledding. Every night we were there we watched the northern lights from our deck. It was a great trip to get away from cities, people, technology and just enjoy the nature of Greenland.
Einar was an excellent guide and tailored our tours to our interests and number of days we had available. The was some inclement weather so we switched some of the days around. Every day of the 6-day trip Einar presented us with interesting information during our transport. He really knows Icelandic history, folklore, geology, geothermal etc. Einar is friendly, he pays attention to detail and he is a good story teller. And he provides awesome customs adventures. We will definitely design and experience another tour with Arctic Hiking and Expeditions.
Things to know
57hours is committed to providing safe outdoor adventure experiences. We require all guides using our platform to have a COVID-19 safety plan and to make the details of that plan accessible to travelers. In most cases, group sizes will be reduced, guides will avoid overcrowded locations, and other safety measures will be met depending on the location and activity. 

We also expect clients to respect local regulations and take measures to protect themselves, their guides, and the communities they're traveling to. For more information on COVID-19 measures in Greenland, please refer to Greenland's current status on the COVID-19 pandemic.

Please contact us if you have any questions or require further information. We are happy to provide you with the most up-to-date information!

What you get on this adventure:

An experienced, local hiking guide with extensive knowledge of the area

10-day hiking tour in East Greenland (9 days of hiking)

Boat transfers as described in the itinerary

All meals

Accommodation in huts and hotels

Safety equipment (satellite phone, first aid kit, etc.)

What's not included:

Transportation to and from Greenland (can be arranged at an additional fee)

Alcoholic beverages

Guide gratuities — optional

While you don't need to have any special skills for hiking in East Greenland, you still need to have a great level of fitness. You'll be walking every day for 5-7 hours, 9 days in a row, carrying a daypack filled with water and other things you'll need throughout the day. Other than that, on some days you'll also see bigger changes in elevation, up to 1,050 m (3,445 ft) of vertical gain. If you're comfortable with that much hiking and elevation changes, you're good to go!

Alternatively, you have an option to go on a beginner-friendly sailing and exploring adventure in Greenland. Something a bit more advanced would be a multisport adventure in East Greenland. If you're looking to go all out, check out this 30-day polar expedition in Greenland.

Here's a list of the equipment you need to bring:

Day pack large enough to carry all the items listed (around a 25-40L bag)

Hiking poles — optional

Water bottle or hydration bladder (2L capacity)

Lightweight hiking boots or shoes

Hat or cap

Buff or neck gaiter

Warm gloves

Thermal underwear (wool or synthetic)

Long-sleeve shirt (wool or synthetic)

T-shirts (wool or synthetic)

Light wool or fleece sweater

Spare clothes for layering

Hooded wind and waterproof puffy jacket

Wind and waterproof trousers

Insulating layer

Spare clothes for layering

Sunhat

Toiletries (sunscreen, SPF lip balm, hand sanitizer, etc.)

Headlamp or flashlight

Sunglasses

Camera — optional (but recommended)

Dress comfortably and for the weather in clothes you can move in. We suggest bringing clothing appropriate for the season. Layers are best and don't wear jeans.

Group sizes and prices:

For this hiking adventure in East Greenland, the usual client-to-guide ratio is 14:1. 

It takes a minimum of 5 people for this tour to operate. Your guides will let you know on time if the tour is guaranteed and running, though you can still contact us right away to tell you about the current state of bookings.

The cost does not decrease as the group grows. 

Hiking in Greenland can be arranged for larger groups. Contact us to make arrangements.

Min. age requirements:

If you are older than 18, you're good to go.

Minors younger than 18 may be permitted to join the hike on a case-by-case basis, but must be in the presence of a parent or legal guardian.

If your group has hikers under the age of 18, contact us prior to booking to make arrangements.

A 15% deposit to secure your place is due upon booking. The remaining amount is paid 3 months (90 days) prior to departure. Once the trip is confirmed by the guide, the cancellation policy stated below applies. 

The 15% deposit is non-refundable.

For cancellations sixty (60) to forty-two (42) calendar days in advance, Client is entitled to a refund in the amount of fifty percent (50%) of the total amount paid when Booking. 

For cancellations forty-two (42) to sixteen (16) calendar days in advance, Client is entitled to a refund in the amount of twenty-five percent (25%) of the total amount paid when Booking. 

After that deadline, Client is not entitled to any refund. Any reimbursable expenses arising out of the Booking incurred by Guide prior to the date of cancellation (including but not limited to plane tickets, car rental payments, and lodging or transportation fees) are non-refundable as soon as they are incurred by the Guide.

Meet your group at Reykjavik Airport in Iceland. You have a 2-hour flight in the morning to Kulusuk Airport. Once you've landed in Kulusuk at about 11:15 local time, locals will come to pick up your baggage and you'll walk to the village.
Get free trip brochure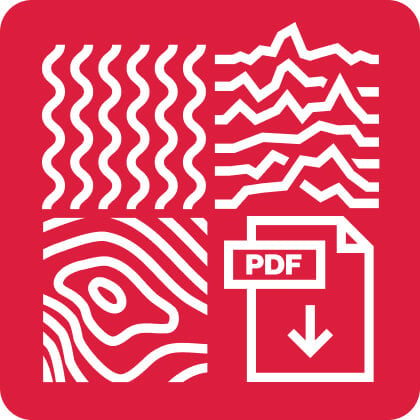 Adventure and location overview, itinerary, available dates, what's included and much more.
Brochure sent, check your inbox
Talk with us
and let one of our adventure experts help you plan your perfect adventure.
Other things to do in Greenland