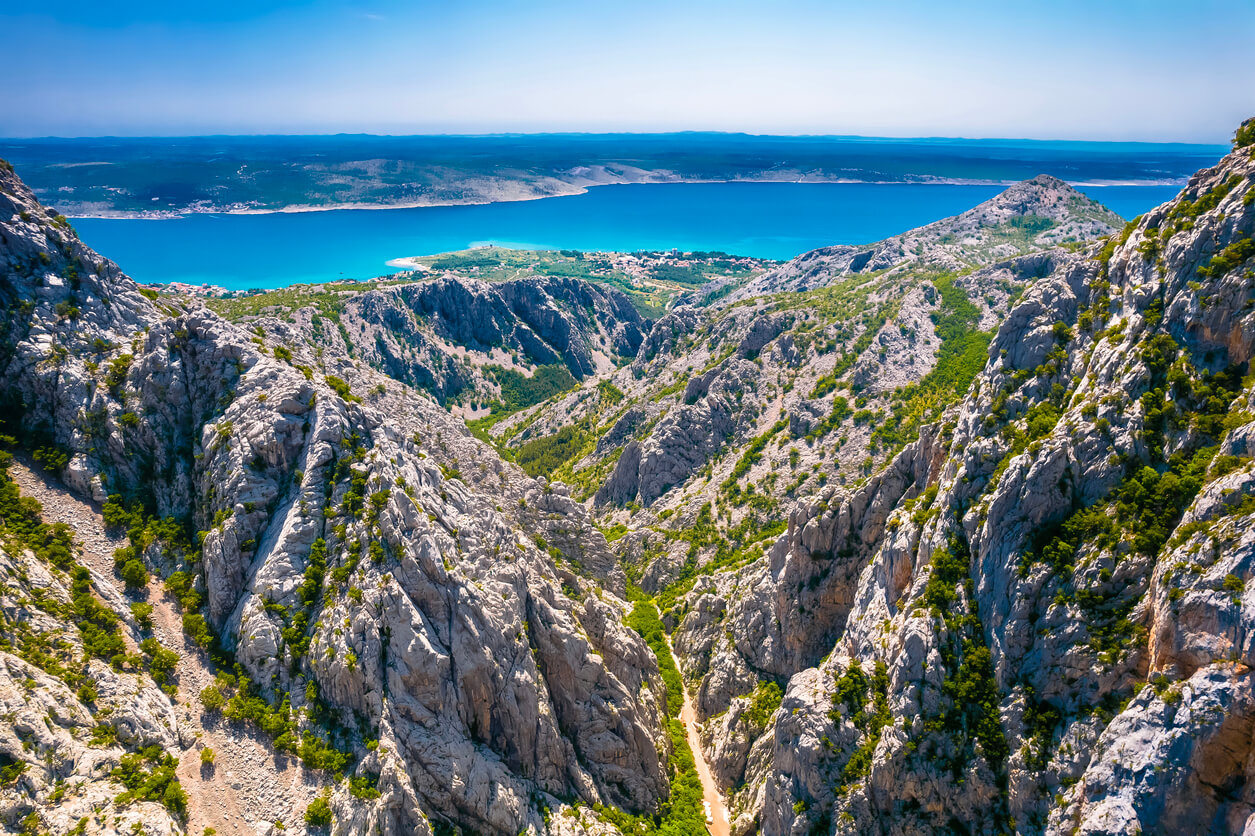 Multisport Sea-to-Summit Tour of Croatia
Croatia is a country whose modest size belies the robust richness of its landscapes. Above the calm turquoise waters of the Adriatic Sea rises the craggy wilderness of the Velebit Range, cracked open by canyons where meandering rivers run wild.
Set against this staggering backdrop is an adrenaline-charged journey that will take you from sea to summit—and back again—in a week of hardcore hiking, mountain biking, and kayaking. Are you ready to take up the challenge in one of the greatest adventure sports arenas in Europe?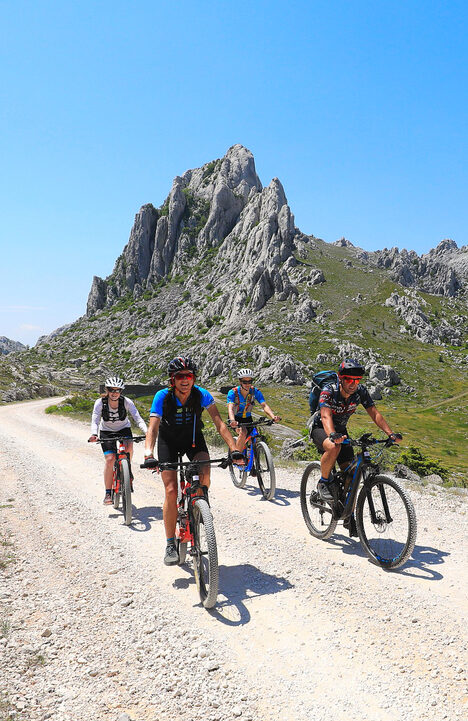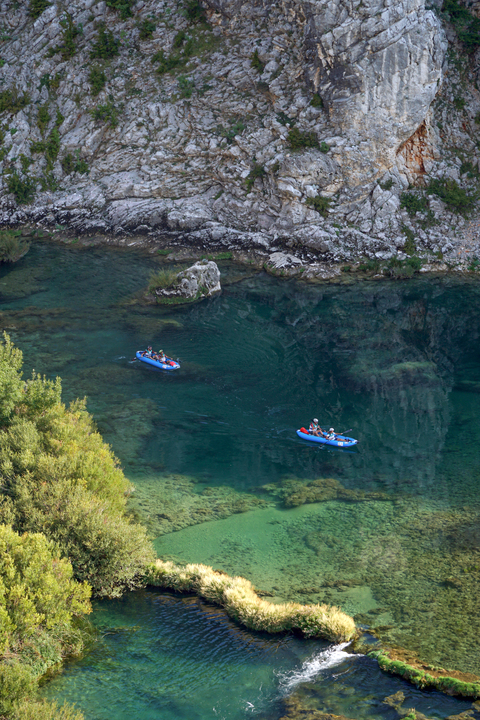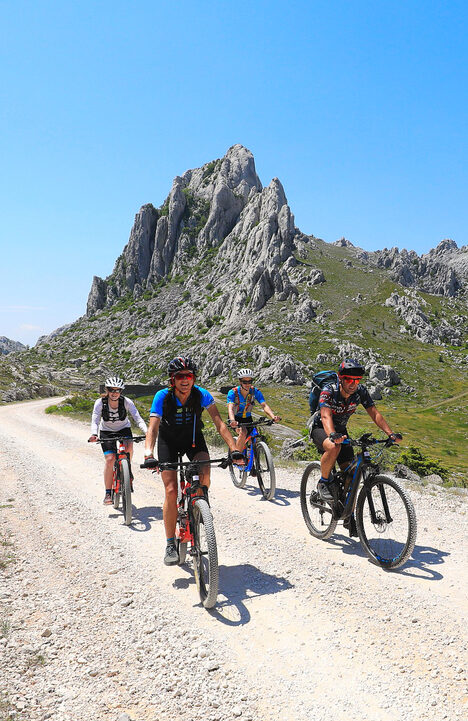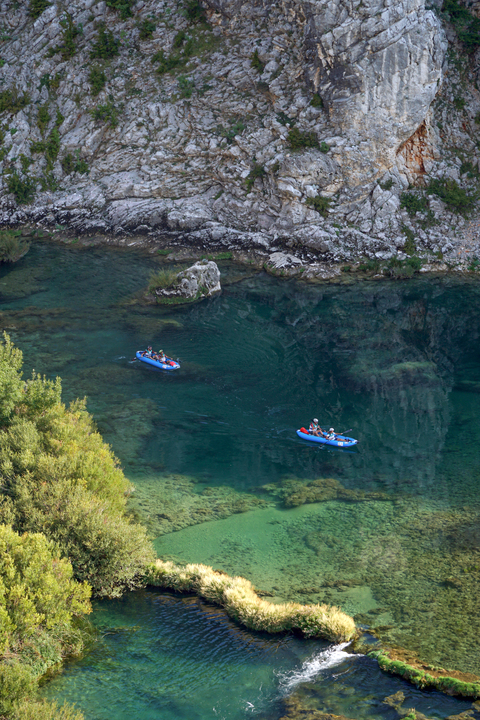 Croatia—where thrillseekers find home
Inspired by the Adventure Racing World Series, an endurance competition that celebrates the great outdoors with glorious gusto, this unique itinerary is tailored to adventurers who enjoy their outings with a little extra oomph.
From your homebase in the coastal city of Zadar, you'll set off into the rugged domain of the Dinaric Alps. Use your strength, agility, and awareness to navigate a vigorous gauntlet of trails on both land and water—and discover one of Croatia's most beautiful regions in the process.
WILD VELEBIT SCENERY
CLEAR BLUE ADRIATIC
EPIC CURATED TRAILS
HIKE AND BIKE
SWIM, KAYAK, ORIENTEER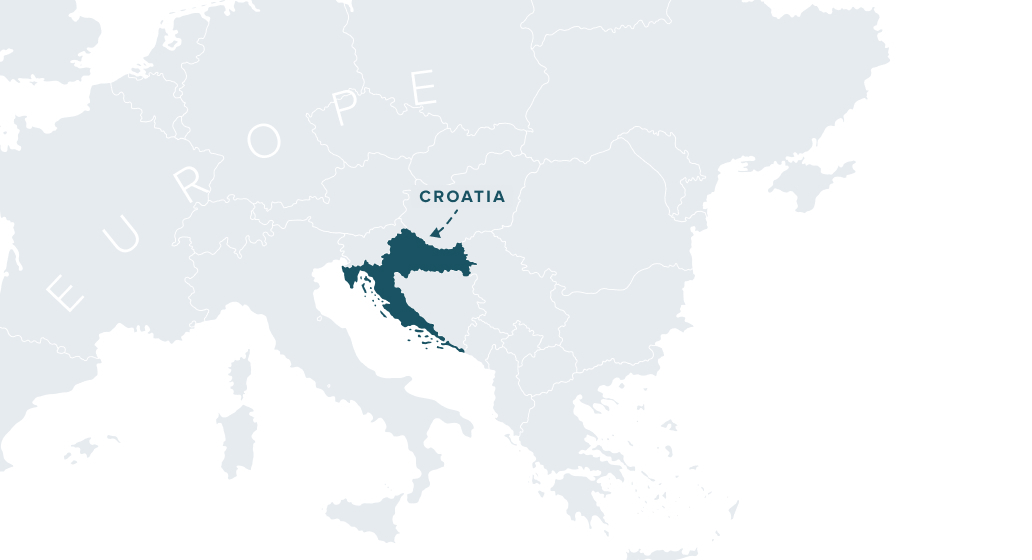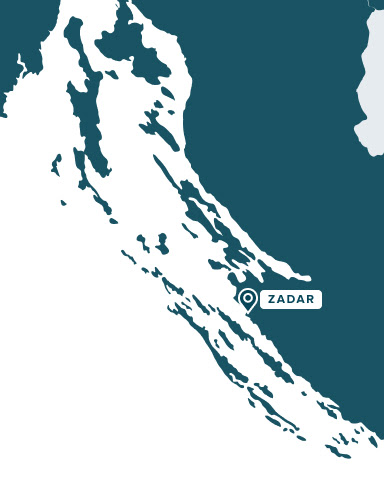 Test your skills in the mountains and rivers of Croatia
CONQUER THE MIGHTY VELEBIT
Each day of the tour brings a rousing new challenge. The first one is ascending Velebit, Croatia's largest mountain range. This hulking wall of jagged peaks is home to an endless array of fascinating karstic features and two national parks.
Hike and scramble your way up the crags of the Mala Paklenica Canyon to reach Sveto Brdo Peak, where—according to legend—supernatural forces clash in battle on stormy nights. Below you, vast gorges will spread like flowers opening up towards the heavens.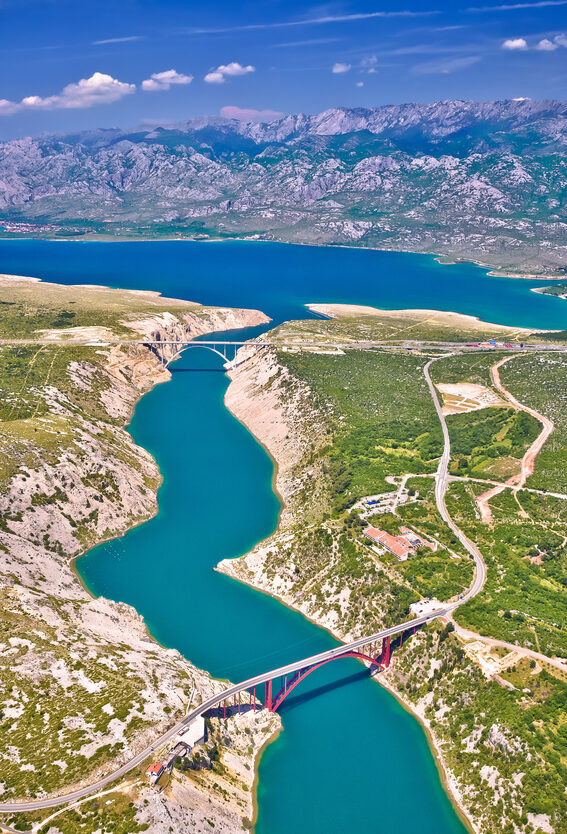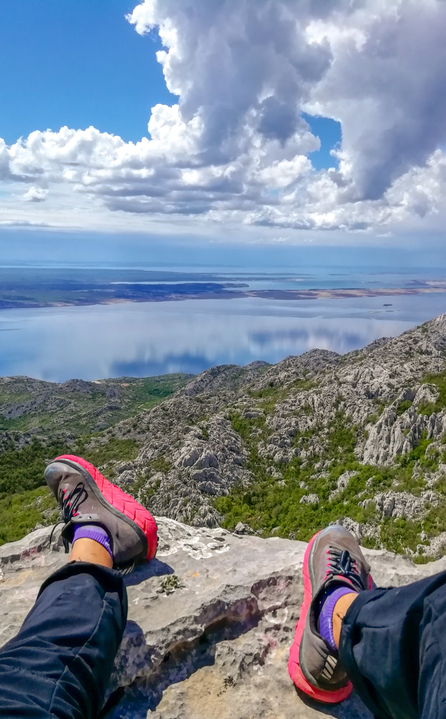 TAME THE RUSHING WATERS OF ZRMANJA
The Zrmanja River originates in a deep canyon, then charts a winding course through the rugged Dinaric landscape before flowing into the Adriatic. Punctuated by waterfalls, cascades, and tufa barriers, it is one of Croatia's wildest and most beloved rivers.
Feel the pressures of everyday life dissolve in the playful rapids of Zrmanja. This off-grid adventure will take you through a lush oasis born out of the dry, barren land.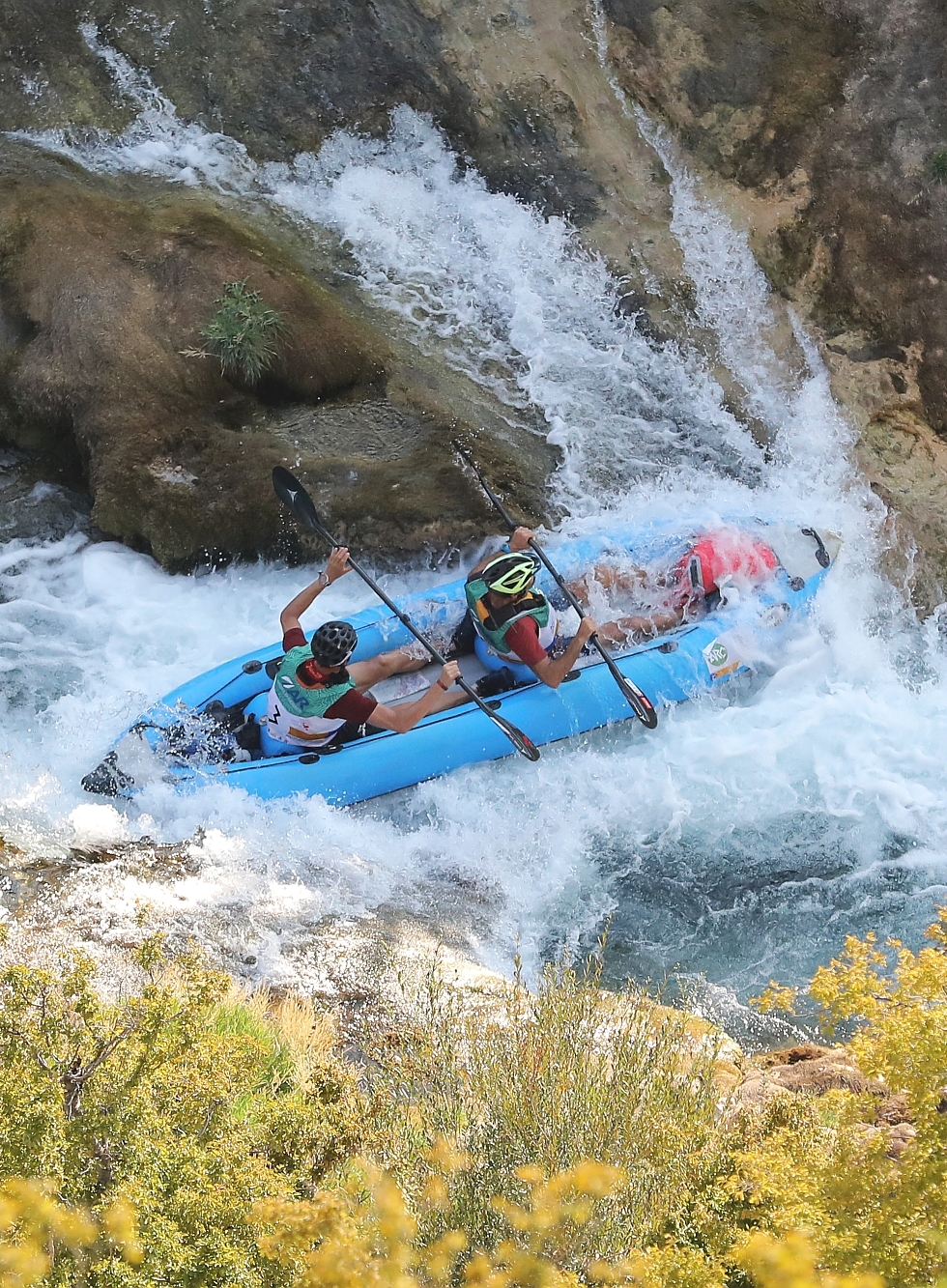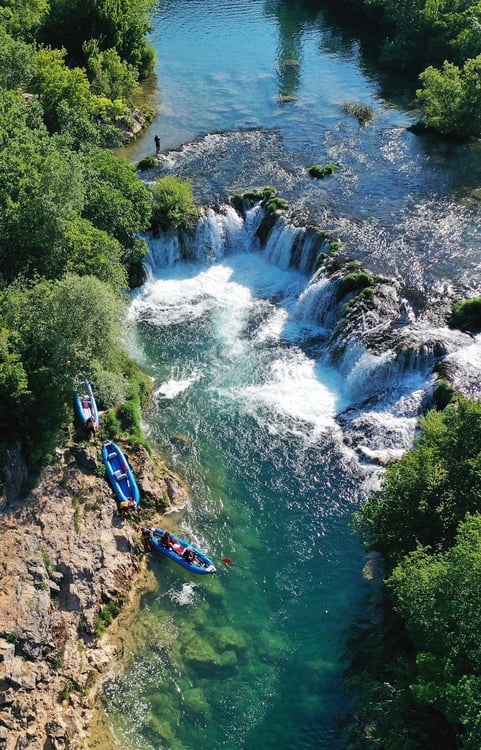 Rise up to the challenge of the Croatian wilderness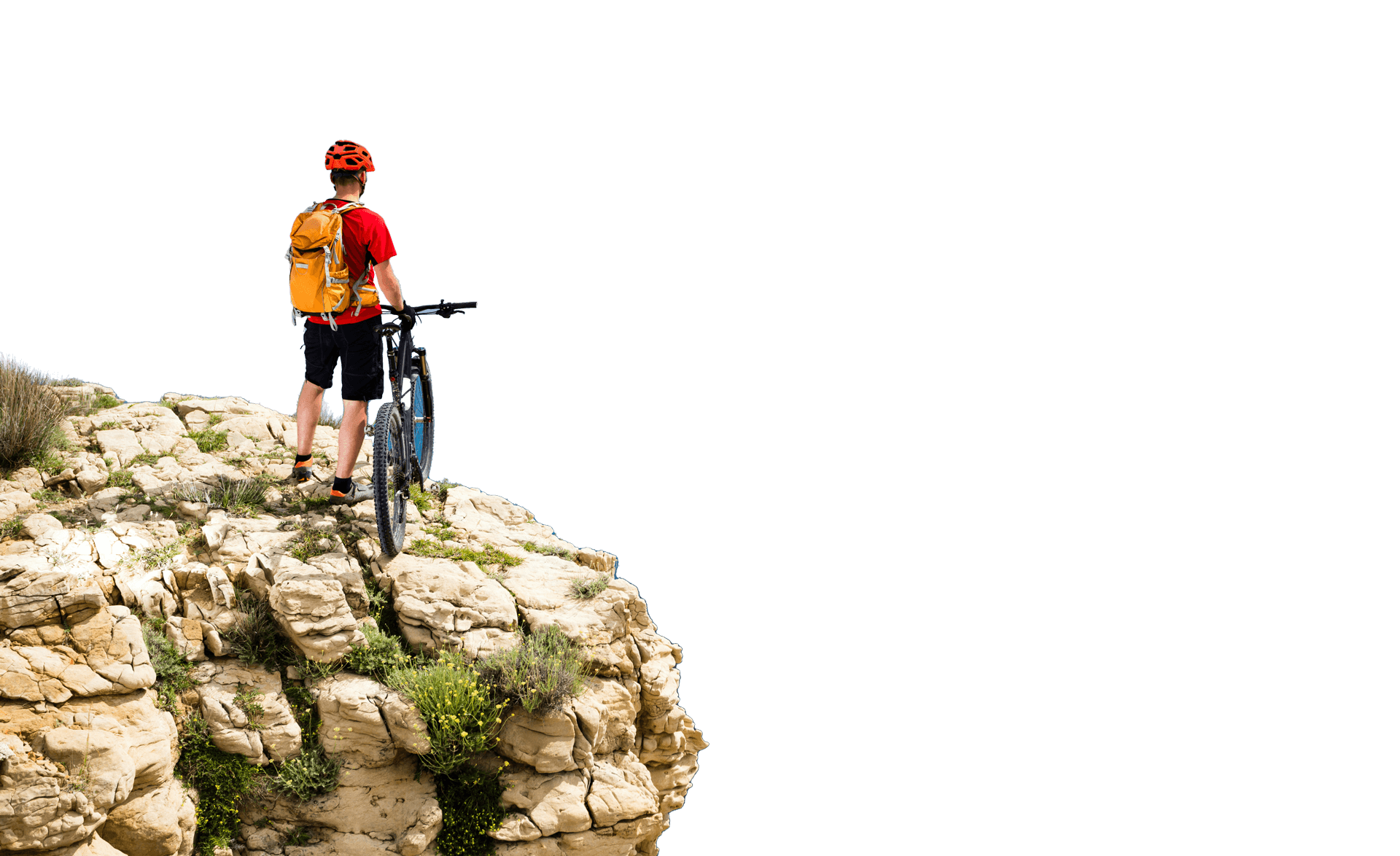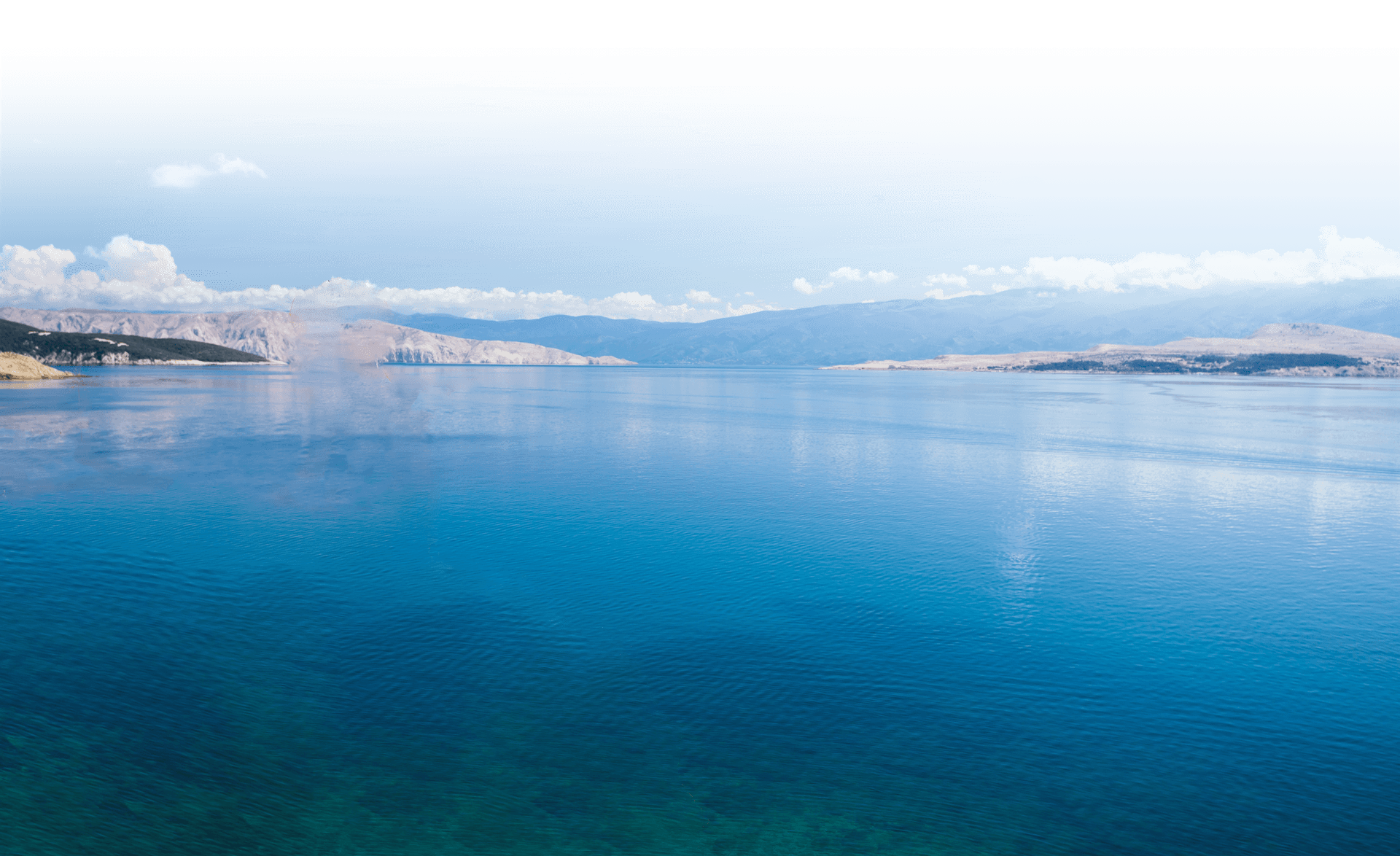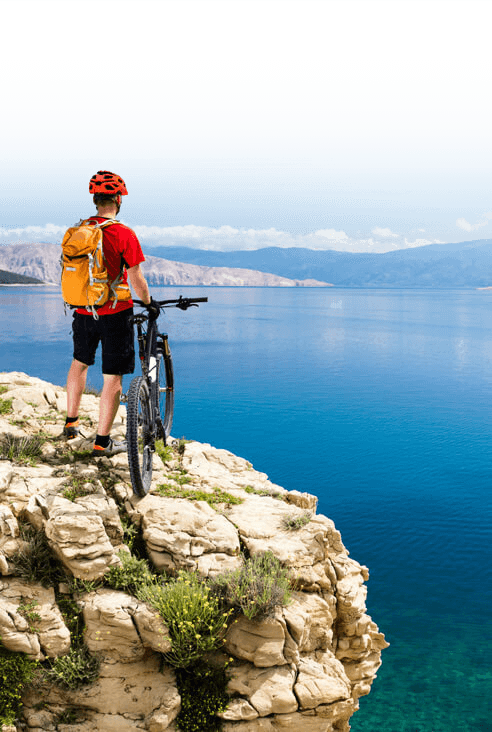 Endless beauty on trails old and new
PEDAL YOUR WAY TO RAVISHING PANORAMAS
Built during the Austro-Hungarian Empire in 1832, the Master's Road was the first modern route to connect Northern and Southern Croatia. This masterpiece of construction is your ticket to 360° views from Tulove Grede, a majestic conglomerate of limestone towers and pillars in Northern Velebit NP.
To scratch your MTB itch, the journey to the Čikola River Canyon has it all—from dirt roads and shady singletrack to flowy hill sections and smooth riverside rides. Break up the pace with a dive in a deep cave lake or a via ferrata climb above the canyon floor.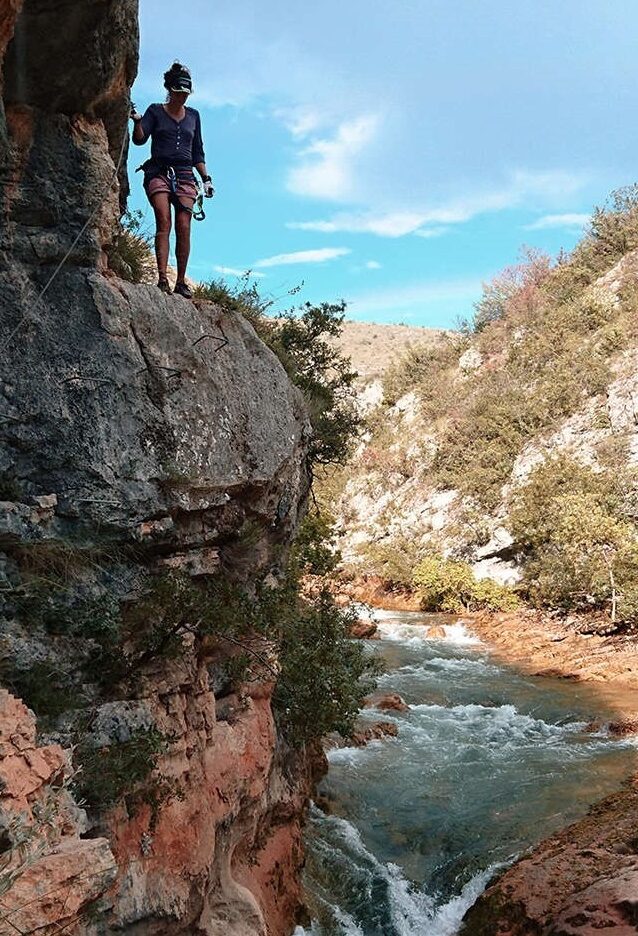 ENTER THE REALM OF ROCK AND WATER
A minor tributary of Zrmanja, the enchanting Krupa River is a hotbed of biodiversity and the perfect place for a soothing waterfall hike. Take in the luxuriant scenery around you and cool off with a swim whenever you like.
For an easy day of scenic exploration, pay a visit to the limestone peaks of Bojin Kuk in Paklenica NP, where the sunset dyes the exposed karst in brilliant shades of orange and red. It's fleeting moments like these that make every drop of sweat worth the effort.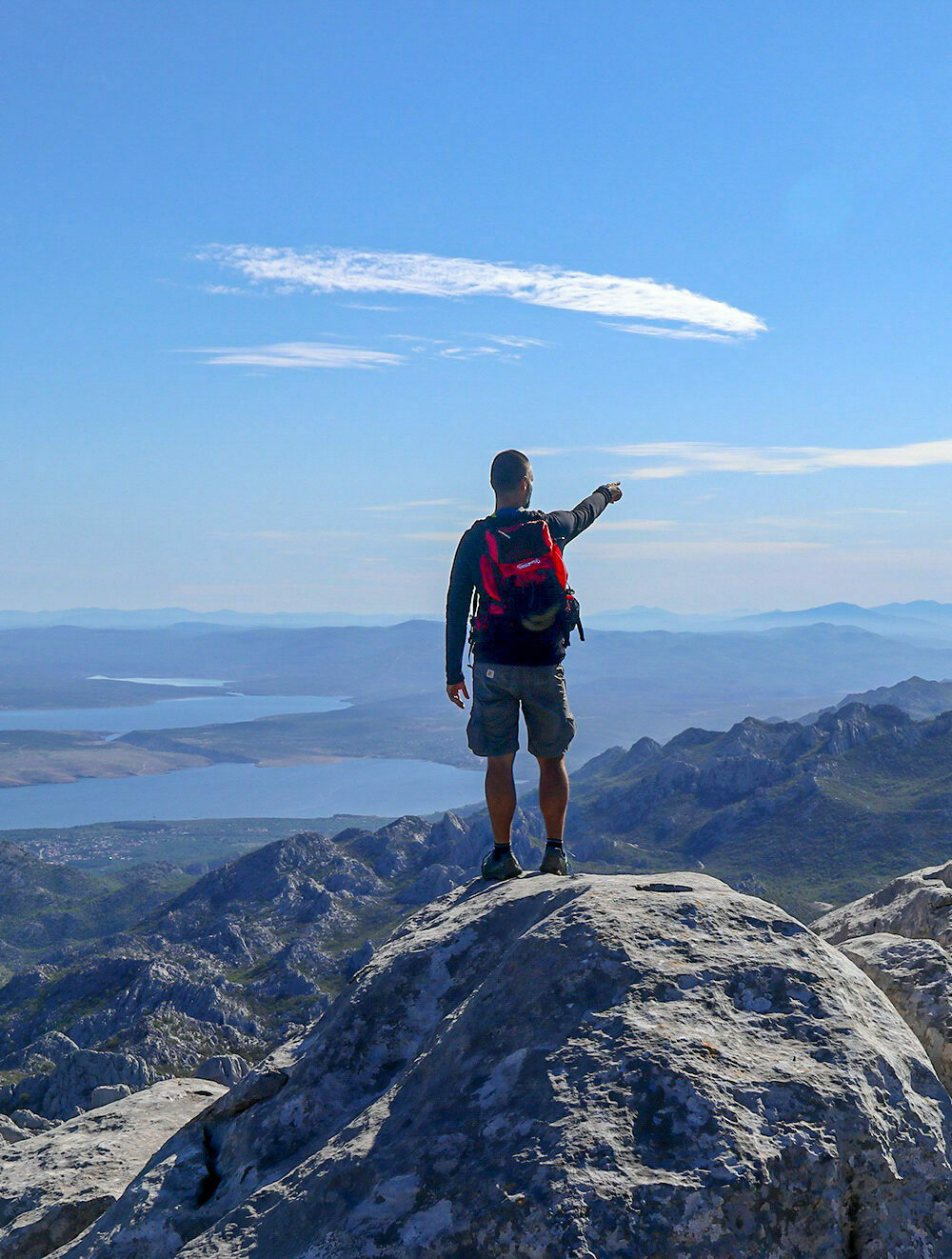 Meet your guides
Your guides Ana and Igor are creators of world-known race —Adventure Race Croatia where teams of 4 navigate their way for 5 days non-stop through the most beautiful wilderness with only maps and their own power. Spending years outdoors finding the best paths for their race they know Croatia like their own pocket.
Igor Dorotić was born to craft adventures, which he's been doing since 2008. Beside refereeing in the Adventure Racing World Series, Igor has also created "Adventure Race Croatia". His drive and passion for discovering new hidden gems is second to none, and it's safe to say nobody knows the secret spots of the Croatian outdoors better than him.
Ana Rumiha has been a professional freestyle snowboarder for most of her life. Alongside Igor, she started seeking adventures on her home soil, and now she's a hardcore adventurer for whom the wilderness feels like home. When it comes to keeping spirits high, her energy and enthusiasm is an invaluable asset on any journey.