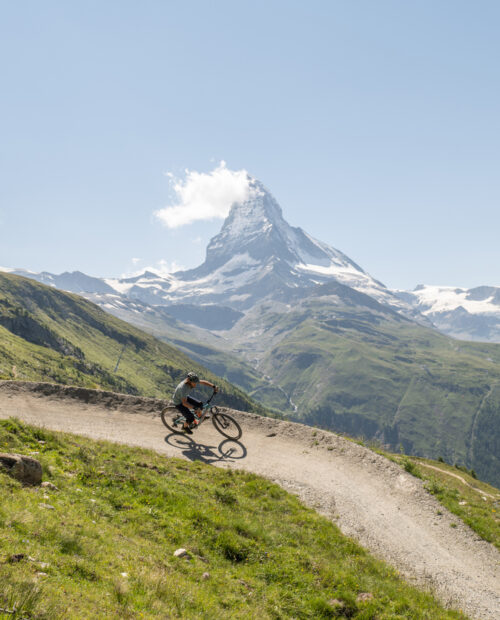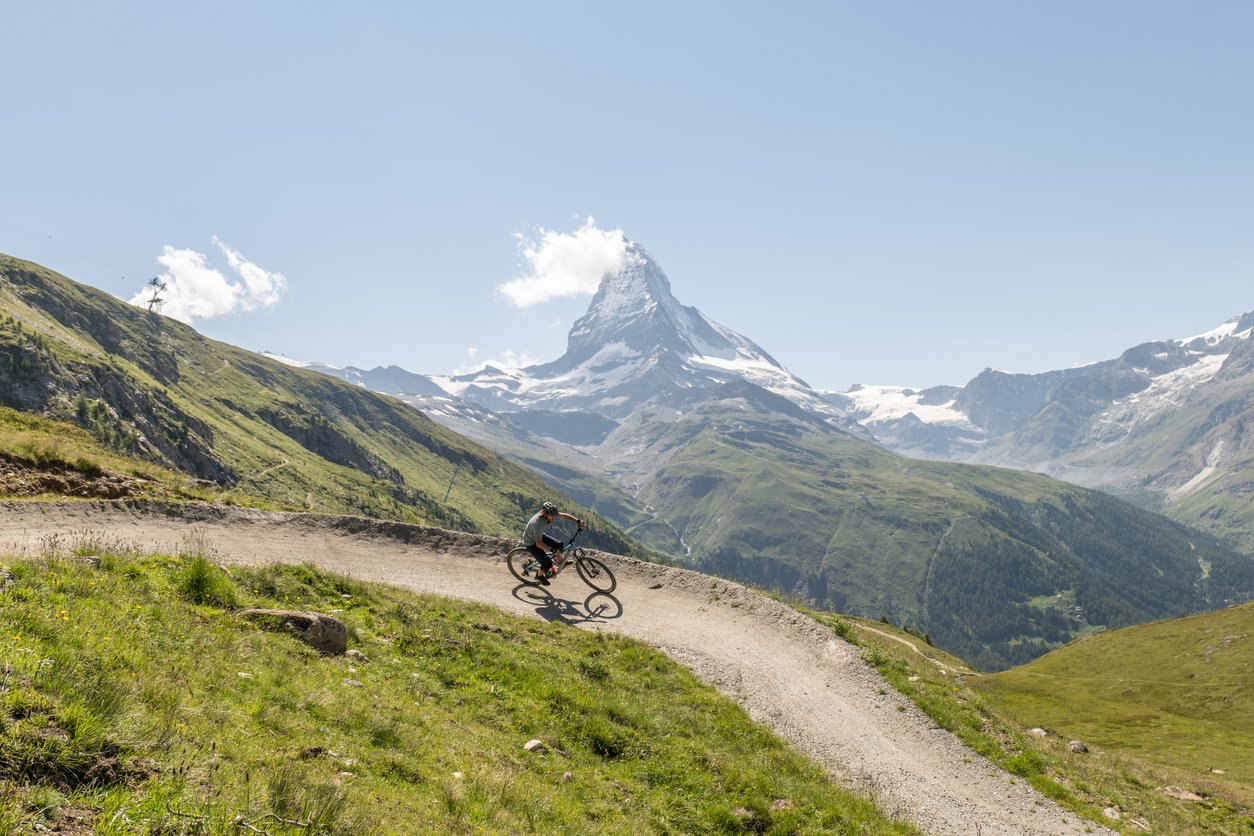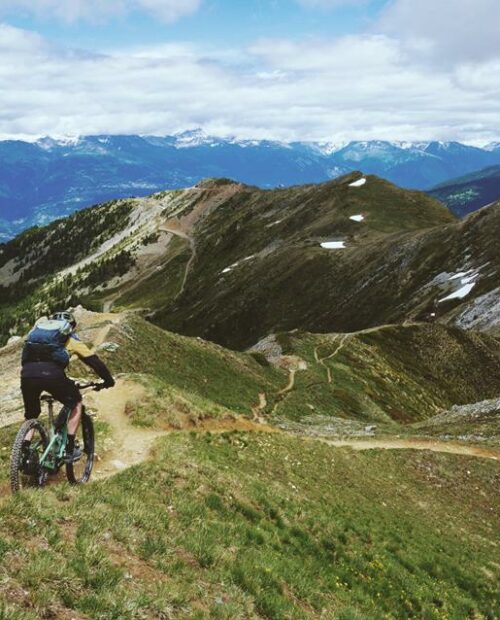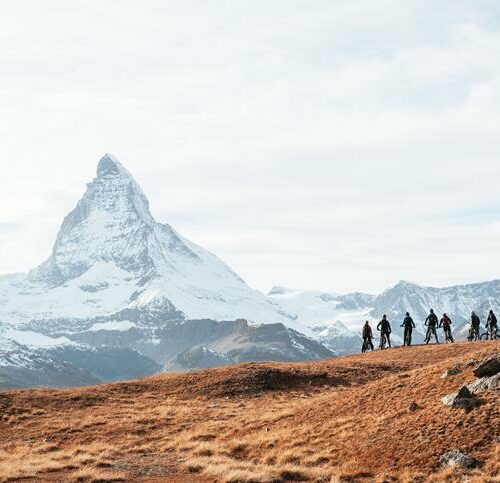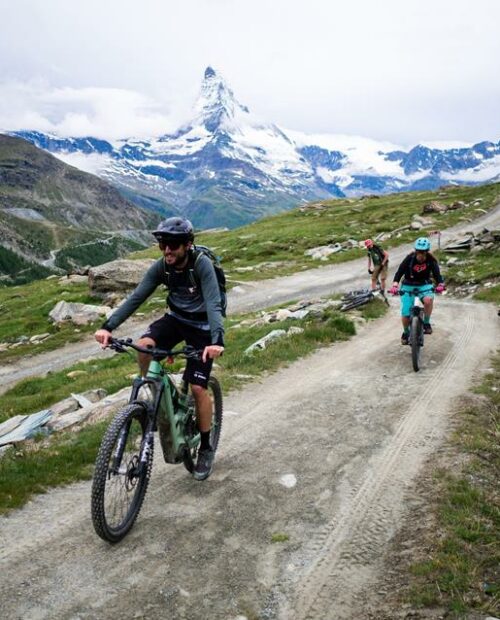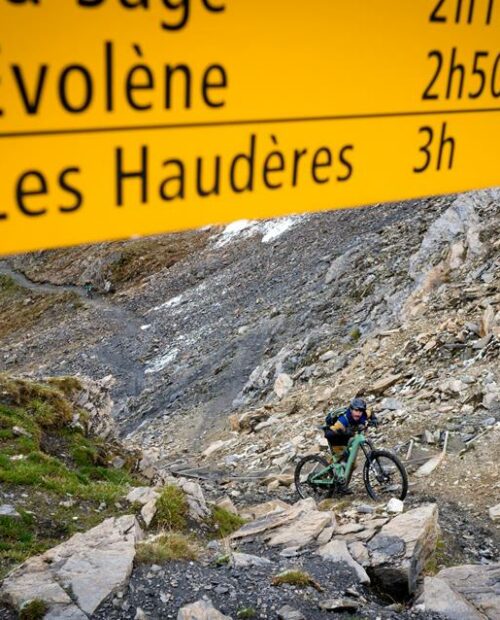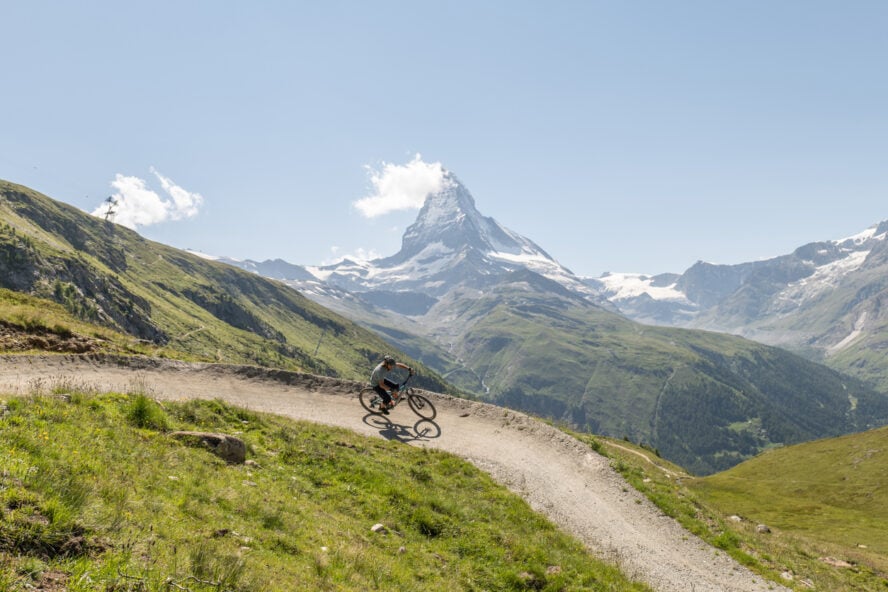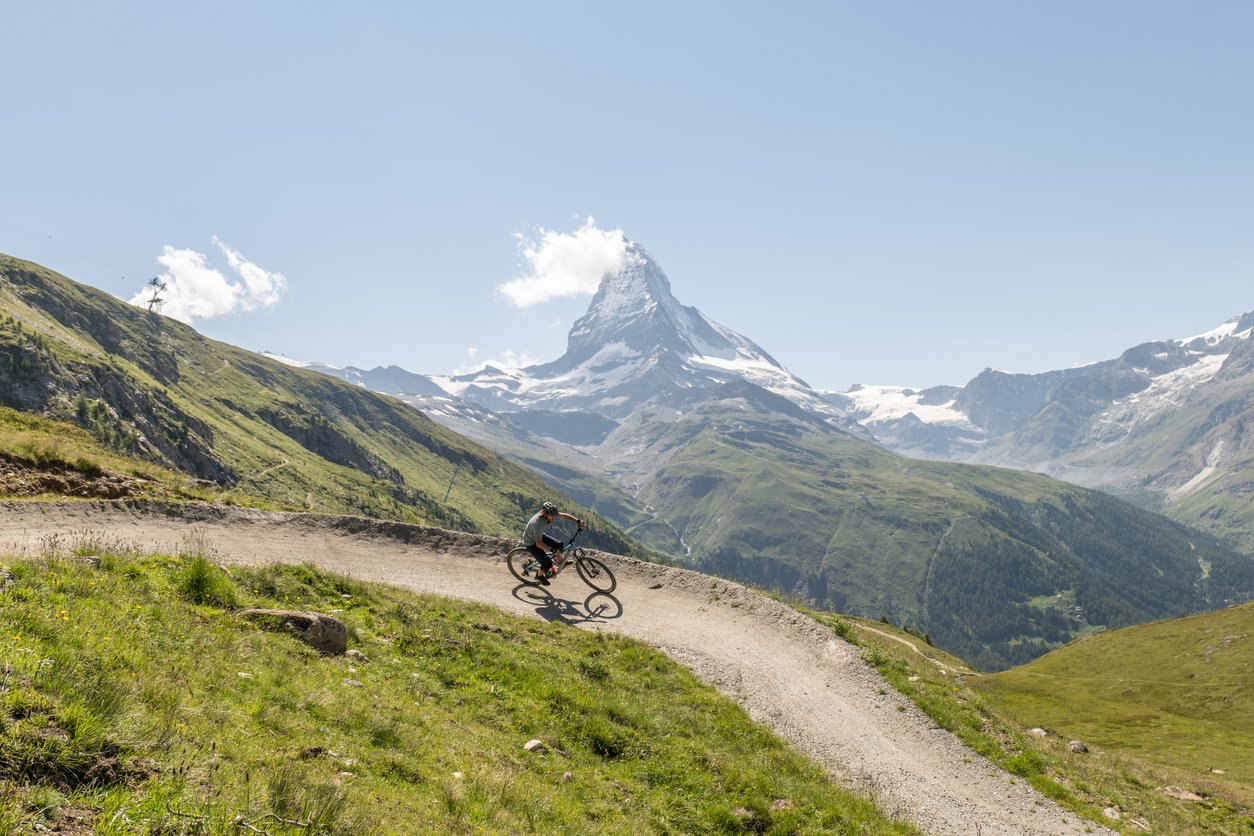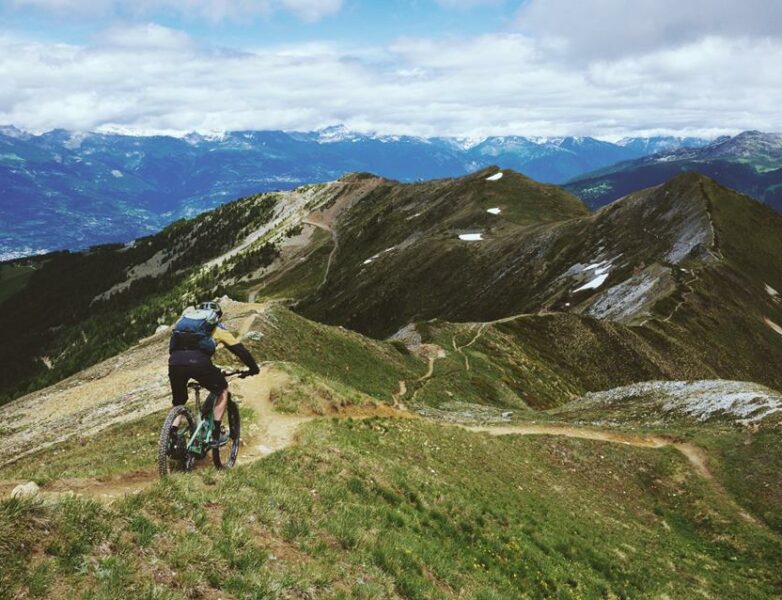 Haute Route E-MTB Trip: From Chamonix to Zermatt
5.00

()
Completing the iconic Haute Route can be both electrifying and electrified—if you add an e-bike to the mix! Start in the shadow of Mont Blanc and spend 7 days pedaling your way to the foot of the Matterhorn—crossing 160 miles boasting everything from playful singletrack descents to lush pine forests; from thrilling Alpine ridges to picnics beside crystalline lakes. With an e-bike, reaching high mountain passes will not deter you from reveling in panoramic vistas of snow-capped peaks, while long daily rides will not stop you from immersing yourself in the rich Alpine culture of France and Switzerland. The best thing is, you're in for an all-inclusive e-MTB experience from the first pedal stroke to the final bite of your après-bike meal. Join your expert guide and ride from lofty cols to valley floors, from Chamonix to Zermatt—inside the very heart of the Alps!
Experience 10 of 12 highest Alpine peaks from Mont Blanc to the Matterhorn

Cover larger distances and tough sections with ease aided by an e-bike

All-inclusive Haute Route adventure with premier accommodations and mouth-drooling traditional dishes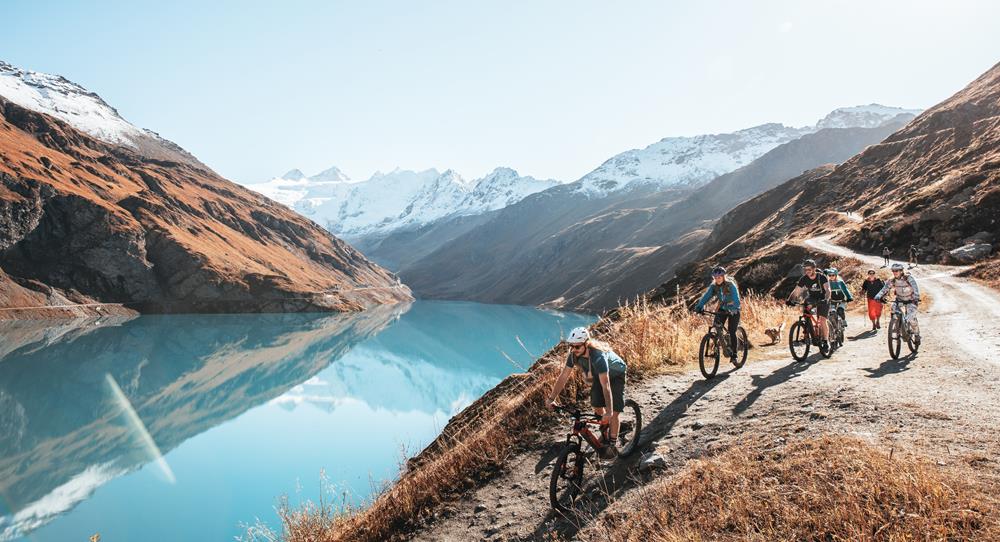 Itinerary
Join your local guide on an MTB trip along the famous Haute Route. Every day, you will ride in epic landscapes, along dramatic ridges, through lush forests, down steep singletracks, and up to lofty cols. What makes the tour special, is that you'll ride an e-bike, makeing the experience even more epic, while aiding your riding. When you're done with riding for the day, explore charming Alpine villages or simply retire to a private mountain hut or a luxurious spa hotel for an all-inclusive experience that'll leave you feeling recharged and ready for more.
Planning to travel from afar to join us in France? We highly recommend arriving a few days early to ensure a stress-free start to your e-bike Alpine adventure. This way, you can avoid any unexpected travel delays and also give yourself some time to adjust and fully immerse yourself in the stunning surroundings of Chamonix. Take advantage of the extra time to explore this enchanting destination to its fullest potential!

Meet your guide and fellow riders in Chamonix, go over the itinerary, and do a gear check. On the first day, you'll experience the thrill of riding on playful single trails that are sure to bring a smile to your face. You'll be captivated by the stunning views of Mont Blanc and the UNESCO-recognized vineyards you'll ride through. After an exciting day of riding, you'll unwind in a traditional renovated barn in the heart of the Swiss Alps, where you'll savor some delicious home-cooked meals and get to know your squad a bit more.
Meals: Breakfast, snacks, and dinner
Accommodation: Chalet in Champex-Lac
Riding: 42 km (26 miles)
Elevation/descent: 2,665 m (8,743 ft) ascent / 2,250 m (7,382 ft) descent

Start your day on a superb path over a carpet of pine needles that will warm you up in the morning. Next, head towards Verbier, the mecca of e-mountain biking. While you're there, why not make the most of some of the best trails? A mountain trail will lead you to your chalet in the middle of a forest of ancient pine trees. Enjoy the superb view on the terrace, but don't worry, it won't be the last! You'll have plenty of opportunities to take in stunning scenery throughout your e-bike Alpine adventure.
Meals: Breakfast, snacks, and dinner
Accommodation: Mountain lodge in the Swiss Alps
Riding: 48 km (30 miles)
Elevation/descent: 2,580 m (8,465 ft) ascent / 2,850 m (9,350 ft) descent

Your day begins with an impressive ride along an ancient irrigation canal ('bise') – be sure to watch your balance! You'll follow up with two fantastic descents on a beautiful alpine ridge and a never-ending singletrack trail passing through a carpet of soft pine needles, giving you just the right amount of adrenaline before arriving at your hotel. An architectural gem, your hotel has the perfect traditional living space, ideal for sitting and reflecting on your incredible day together.
Meals: Breakfast, snacks, and dinner
Accommodation: Mountain hut in the Swiss Alps
Riding: 35 km (22 miles)
Elevation/descent: 1,800 m (5,905 ft) ascent / 1,500 m (4,921 ft) descent

This morning, you and your group should make sure to have a hearty breakfast before starting the day's adventure. The first ascent will take you to a pass at 2,900 meters, and you'll have the opportunity to test your e-biking skills on the climb. The well-deserved descent will reward you with breathtaking views of the surrounding Alpine paradise, including the majestic 4,000-meter-high peaks. The second ascent of the day will lead you to the hidden gem of the Swiss Alps, the Weisshorn Hotel, where you can enjoy unique panoramic views from the terrace, the perfect spot to unwind and relax after the day's exhilarating ride.
Meals: Breakfast, snacks, and dinner
Accommodation: Mountain chalet in the Swiss Alps
Riding: 45 km (28 miles)
Elevation/descent: 2,900 m (9,514 ft) ascent / 2,500 m (8,202 ft) descent

Warm up those brake pads: your group's day five begins with a fun descent (1,800 meters / 5,905 feet), which is bound to get you all smiling. The day follows with a series of sublime flowy trails. A final ascent will bring you to a private Alpine hut at 2,000 meters / 6,562 feet. What could be better than sitting in a hot tub, drinking a cold beer and taking in the views of the 4,000m / 13,123ft peaks in front of you?
Meals: Breakfast, snacks, and dinner
Accommodation: Mountain hut in the Italian Alps
Riding: 50 km (31 miles)
Elevation/descent: 2,800 m (9,186 ft) ascent / 3,000

Last but not least: your group's final day kicks off on a magnificent trail with panoramic views. A series of playful trails will bring you to the foot of the mythical Matterhorn. You did it. Congratulations! You'll end the e-bike adventure in a wonderful spa hotel in Zermatt, facing one of the most beautiful peaks in the Alps. Take the time to relax your muscles and reminisce about the past six incredible days.
Meals: Breakfast, snacks, and dinner
Accommodation: Spa hotel in Zermatt
Riding: 36 km (22 miles)
Elevation/descent: 1,200 m (3,937 ft) ascent / 1,600 m (5,249 ft) descent

You have two options this morning: make the most of one last ride facing the Matterhorn, or relax with a coffee on a terrace. If your legs are up for it, we recommend the first option. Incredible landscapes, mythical trails and views of the Matterhorn from every angle will allow you to end the trip on a high note. In the early afternoon, it's time to say goodbye to your guide, fellow riders, and to the Alps—or continue adventuring on your own!
Meals: Breakfast
Riding: optional
Get free trip brochure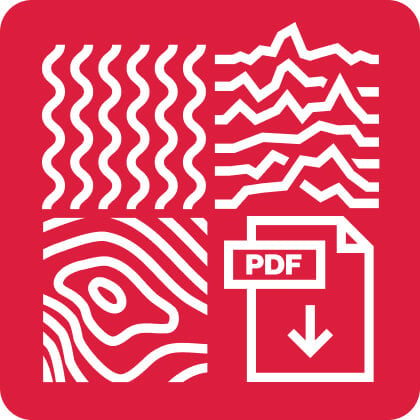 The brochure contains:
Adventure and location overview, itinerary, available dates, what's included, how to prepare, and much more.
Brochure sent, check your inbox
Talk with us
and let one of our adventure experts help you plan your perfect adventure.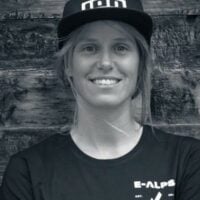 Hailing from the land of waffles and chocolate, Amandine brings her positive energy and passion for the mountains to every adventure. She is a skilled and experienced guide who loves nothing more than helping people push their limits and reach new heights.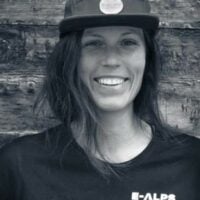 Born and raised in Italy, Elisa has a deep connection to the Alps and a love for the outdoors. She is a skilled guide who is passionate about sharing her knowledge and helping others discover the beauty and excitement of the mountains.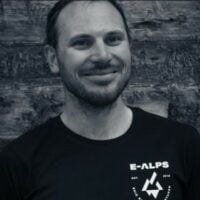 With a love for the great outdoors and a passion for adventure, Sam is a guide who knows how to create unforgettable experiences. He brings a laid-back attitude and a wealth of knowledge to every trip, helping clients explore new places and challenge themselves in new ways.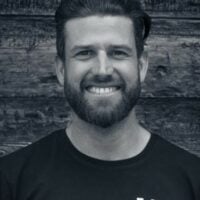 With the warmth of South America and the adaptability of a Swiss Army knife, Diego is a guide who prioritizes sharing special moments in the mountains. He has a deep love for nature and adventure, and is always eager to help others experience the beauty of the outdoors.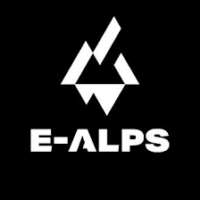 e-Alps is a guiding service that provides unique and unforgettable outdoor experiences in the heart of the Alps. They specialize in e-mountain biking adventures, offering a range of guided tours that showcase the beauty and diversity of the region. Led by expert local guides, each tour is designed to cater to all levels of riders, from beginners to advanced. e-Alps takes care of every detail, providing all necessary equipment and offering all-inclusive packages that ensure a stress-free and enjoyable experience. Whether you're seeking a thrilling adventure or a leisurely ride through stunning landscapes, e-alps has something for everyone.
Tom
(source: Google Reviews)
Unreal trip. Beautiful views the whole way around the haute route. The guides and the logistic team made the whole experience all the more epic. Ace accommodation and food for the every day – just be prepared for the holiday blues when you get home.
Patrick Lachance
(source: Google Reviews)
It was a great trip very well organized with varied trails and hotels exceeding our expectations. The guides and the technical team were perfect. A very nice way to visit Switzerland in its hinterland while having a very sustained physical and technical challenge.
Marc Dion
(source: Google Reviews)
(Translated by Google) The E-Alps company allows us to live an extraordinary experience for those who are lucky enough to be able to afford something other than mass tourism. Real professionals who take care of everything in a safe and well organized way. Special attention throughout our trip from Chamonix to Zermatt on e-bikes … the most beautiful way to see the majesty of the Alps without forgetting the comfort daily!!! A special mention to our guide Diego as well as his acolytes (Rémi, Hector and Karina) who made our stay a memorable trip. Thank you all Julie and Marc
Olivier Graber
(source: Google Reviews)
A trip out of time, far from the worries of everyday life, an unforgettable week with valuable people. I've been waiting for a vacation like this for a long time. Serious guides who don't take themselves seriously… 🙂 A course and breathtaking landscapes and a rehearsed organization… What happiness! Thank you to my participating friends but above all a big BRAVO to the whole e-Alps team. I would do it again tomorrow…!
Blandine Mourey
(source: Google Reviews)
Five days spent on the Haute-Route Verbier-Zermatt, from the welcome to the return no false note, Adrià, Amandine and Diego knew how to guide us, coach us, put us in confidence, the logistic team at the top, the meals, the maintenance of the bikes… we were pampered. The itinerary, superb from start to finish, alternating single, flow, panoramas, just fun.
An experience that Blandine and I will repeat with pleasure.
Fred Fournier
(source: Google Reviews)
Unique and incredible experience! It was the adventure of superlatives! Wonderful landscapes, incredible organization, top atmosphere! Professional and super nice guides who looked after us very well during the 7 days of Haute-Route! I would have liked the adventure to continue! Wow! Looking forward to the next round!
The 3 guides and the 2 on the support logistics team were Exceptional. An Exceptional adventure together with meeting new friends and learning the culture of Switzerland
Things to know
What you get on this adventure:

An experienced MTB guide with extensive local knowledge of the area
Accommodation for 6 nights in hotels, chalets, and a private Alpine hut based on double occupancy (single rooms available for an additional fee)
All transportation during the adventure
Transportation from Zermatt to Chamonix after the adventure
Mechanical support during the adventure
Support vehicle (for unplanned transfers)
Luggage transfers
Half board (as indicated in the itinerary), picnics, and snacks

E-MTB rentals are available for an added fee of $395.

What's not included:

Transportation to and from Chamonix
Airport transfers — we recommend Mountain Drop-Offs
Accommodation on day 0 and after the adventure (if applicable)
Any personal expenses
Spare parts
E-mountain bike rental (available for an additional fee)
Guide gratuities — optional

For this Haute Route guided e-MTB tour, you need to be in very good physical shape. You will need to be able to bike between four and six hours for 6 consecutive days, crossing up to 30 miles (50 km) each day. You should be an active person and exercise three days a week for at least 30 minutes. What is also necessary for this trip is that you have MTB experience and have some technical abilities (more on this can be found in the answer to the following question).

If you're looking for something that requires less experience and similar landscapes, check out this e-MTB tour in the Slovenian Alps.

On the other hand, if you want to experience something more challenging, check out this Tour du Mont Blanc MTB adventure.

For this Haute Route e-MTB guided adventure, you need to have at least two years of mountain biking experience. You should be able to go up and down on gentle singletrack trails and over rocks and tree roots. Controlling your bike on steep, flowing singletrack trails shouldn't be a problem for you. During this adventure, you will ride on slightly exposed trails from time to time. You should also be able to determine when to stop riding and walk through a difficult section.

Though riding an e-bike will help you tremendously, riding will get difficult and require some technical abilities. Keep in mind that you will always have a guide by your side who will observe your technique, motivate you, and make the riding less strenuous if it gets too difficult for you. If at some point you won't be able to finish a section for that day, there will also be an option to get transferred to your accommodation.

All essential MTB equipment will be provided by your guide if you rent their e-mountain bike. If you wish to bring your own bike, here's what you'll need:

E-mountain bike
Bike-specific brake pads (x2 sets)
Everything you need for repairs if you use tubeless tyres
Tyre repair kit, inner tubes, and a small pump
Chain specific "quick link"
Additional derailleur hanger
Spare parts (if your bike contains unique parts)
Extra battery for the bike
The key for your e-bike
Battery charger

Here's the list of personal clothes/items you'll need:

Daypack with a waterproof cover (20L capacity)
MTB shoes (hiking shoes can also work)
Bike gloves and regular warm gloves
Cycling sunglasses
Knee and elbow pads — optional
Neck gaiter and a sun hat
Hydration system (Camelback ideal)
Biking shorts (at least 2 pairs)
Long-sleeved base layers (merino wool ideal)
Short- and long-sleeved biking tops
Waterproof jacket and warm down jacket for evenings
Sports socks (at least 4 pairs)
Swimsuit and towel
Casual clothes to wear when not cycling
Sunscreen
Toiletries bag

Keep in mind that this Haute Route guided e-MTB tour occurs in the mountains, where the weather is unpredictable. Therefore, it's important to have enough warm clothes and some waterproof layers—there's no bad weather, only bad clothes!

Group sizes and prices:

The group size for this group tour is usually between 5 people with one guide.
It takes a minimum of 4 people for this tour to operate, while the maximum number of participants is 10.
The cost does not decrease as the group grows.

E-Mountain biking along the Haute Route can be arranged for bigger groups. Contact us prior to booking.

Min. age requirements:

If you are older than 18, you're good to go.
Children as young as 14 are able to go on trips. That said, if you have a young rider in your group strong enough to handle sustained climbs (either riding or walking their bike) of hundreds of feet, and rough terrain, then they can participate.

If your group has riders under the age of 18, contact us prior to booking to make arrangements.

A 50% deposit to secure your place is due upon booking. The remaining amount is paid sixty days (60 days) prior to departure. Once the trip is confirmed by the guide, the cancellation policy stated below applies.

If Client cancels the Booking anytime prior to thirty (30) calendar days in advance of the trip contemplated by the booking, Client is entitled to a refund in the amount of fifty percent (50%) of the trip value.
For cancellations twenty-nine (29) to sixteen (16) calendar days in advance, Client is entitled to a refund in the amount of twenty-five percent (25%) of the trip value.
After that deadline, Client is not entitled to any refund. Any reimbursable expenses arising out of the Booking incurred by Guide prior to the date of cancellation (including but not limited to plane tickets, car rental payments, and lodging or transportation fees) are non-refundable as soon as they are incurred by the Guide.

To get to Chamonix, most people fly into Geneva International Airport (GVA), one hour away. Once you arrive, there are several ways to reach your destination, including public transport. Looking to make the airport transfer hassle-free? Check out Mountain Drop-Offs—they provide door-to-door service in their comfy and spacious shuttles.

Once you and your guide agree on the details of your itinerary, your guide will suggest the best place to meet, usually somewhere in town in the morning. We suggest you arrive one day before the start of the e-MTB Haute Route guided trip and stay in Chamonix.

57hours is committed to providing safe outdoor adventure experiences. We require all guides using our platform to have a COVID-19 safety plan and to make the details of that plan accessible to travelers. In most cases, group sizes will be reduced, guides will avoid overcrowded locations, and other safety measures will be met depending on the location and activity.

We also expect clients to respect local regulations and take measures to protect themselves, guides and the communities they're traveling to. For more information on COVID-19 measures in the Haute Route areas in France and Switzerland please refer to France Diplomacy's advice for travelers and foreign nationals and Switzerland's official COVID-19 travel guidelines.

Please contact us if you have any questions or require further information. We are happy to provide you with the most up-to-date information!
Get free trip brochure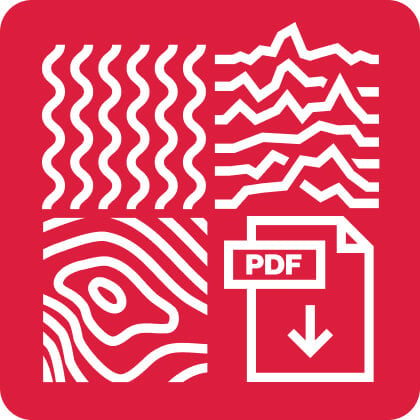 Adventure and location overview, itinerary, available dates, what's included and much more.
Brochure sent, check your inbox
Talk with us
and let one of our adventure experts help you plan your perfect adventure.
Other things to do in France