Climbing Kilimanjaro via the Lemosho Route
Kilimanjaro | Tanzania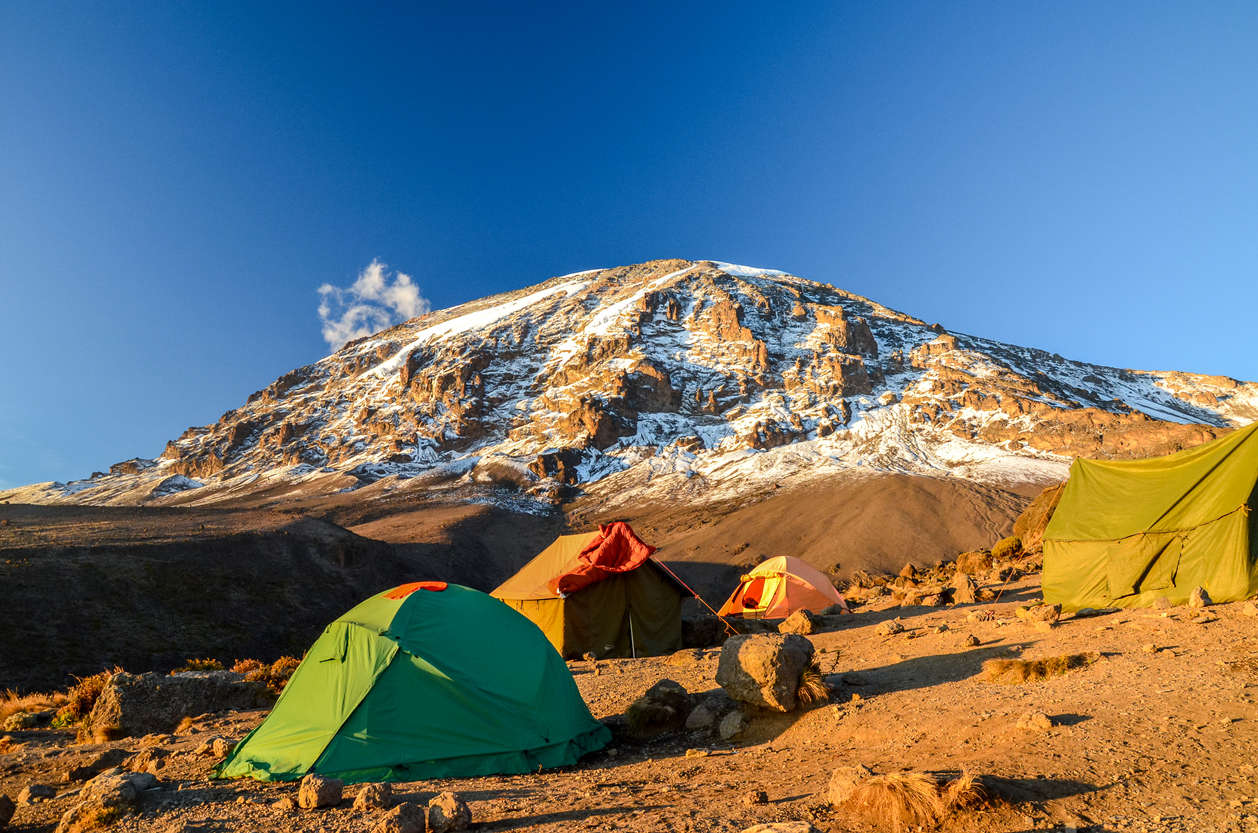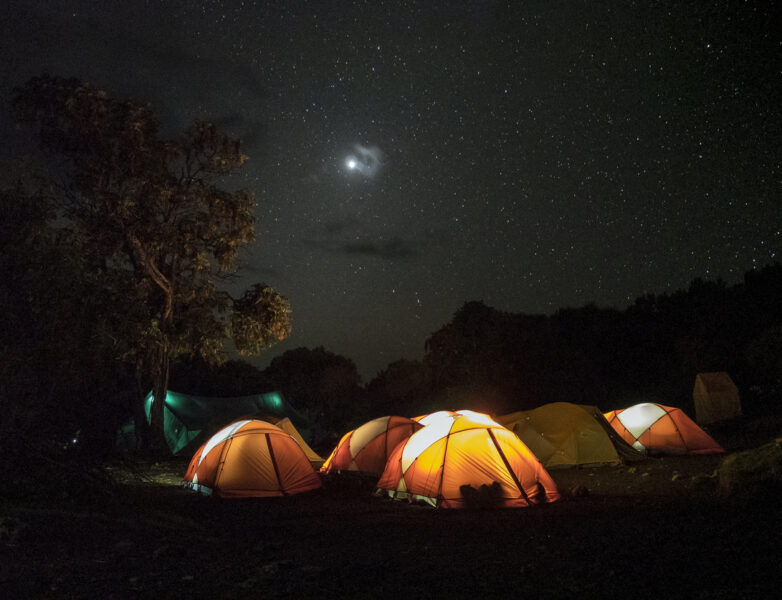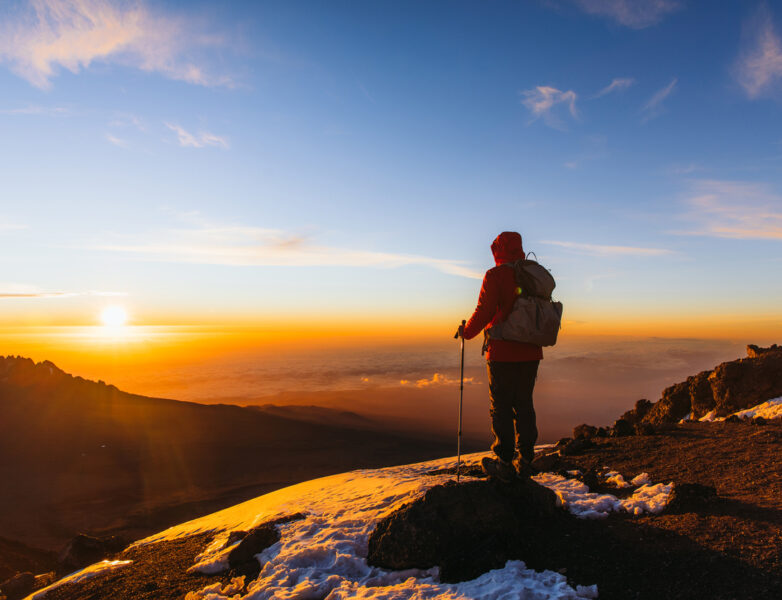 Top reasons to climb Kilimanjaro via Lemosho
The remote portion of the trail takes you through a fertile rainforest

Lemosho is considered the most beautiful trail up Mount Kilimanjaro

Summit Kilimanjaro and stand proudly at Uhuru Point at 19,341ft
Kilimanjaro is one of the famous Seven Summits that every mountaineer has to climb at least once in their lifetime. At 19,341ft (5,895m) above sea level, this approximately 2.5 million-year-old dormant volcano is the highest free-standing mountain in the world and the highest mountain in Africa. It boasts spectacular landscapes, diverse wildlife, and jaw-dropping vistas, as well as several routes of various difficulty, each more beautiful than the last. The scenic and less frequented Lemosho route takes you through awe-inspiring scenery—everything from lush rainforests to beautiful plateaus and ancient glaciers on a volcanic crater rim. Crowned in ice and standing tall, Kilimanjaro might be a fearsome sight to behold. Still, the safe trails and plenty of days for accommodation significantly increase your chances for a successful summit, while the spectacular views make it all worth it! Follow the Lemosho route and proudly stand on top of one of the best trekking destinations in the world!
Season

January through early-March and June through October

Nearest city

Arusha, Tanzania, is 3 hours away
Book this adventure
8-Day Climb of Mt. Kilimanjaro via the Lemosho Route
Summiting Kilimanjaro might seem more complicated than it is. With the help of a guide, over eight days of trekking, you'll acclimate to the high altitudes and summit the 19,341ft peak! Explore the Tanzanian wilderness, enjoy the vistas, and get to know new people that share your interests. Follow the Lemosho route and feel the thrill of conquering one of the Seven Summits!
Itinerary
Day 1: Arusha to Forest Camp
Your guides will meet you in Arusha and drive you to the starting point of the Lemosho trail, Londorosi gate, on the Western side of Mt. Kilimanjaro at 2,250m/7,382ft. There you'll meet the rest of your group and crew and set off at a leisurely pace into a fertile and mossy rainforest boasting rich flora and fauna. You might get a chance to see Colobus monkeys, exotic birds, and signs of elephants that travel through the area. You'll have lunch on the trail and spend the night at the Forest Camp.
Hiking: 3-4 hours
Altitude: 2860m / 9,383ft
Accommodation: Forest Camp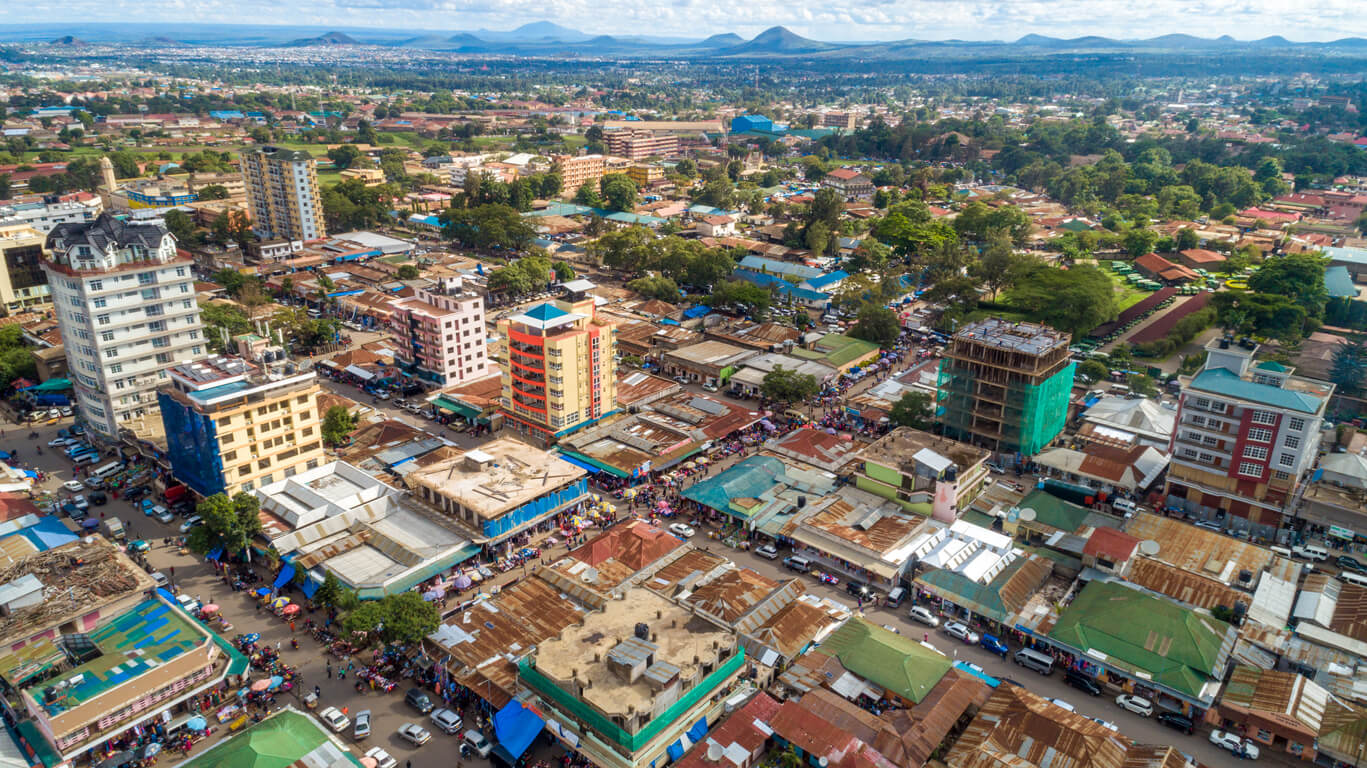 Day 2: Forest Camp to Shira I Camp
From the forested slopes of Lemosho, you'll continue your journey through podocarpus and juniper forests, and enter the Shira Plateau. This will serve a good acclimatization hike, making your chances of reaching the top better. Lunch will be served during the hike and you'll reach the Shira Camp in the afternoon hours.
Hiking: 6-9 hours
Altitude: 3,560m / 11,680ft
Accommodation: Shira 1 Camp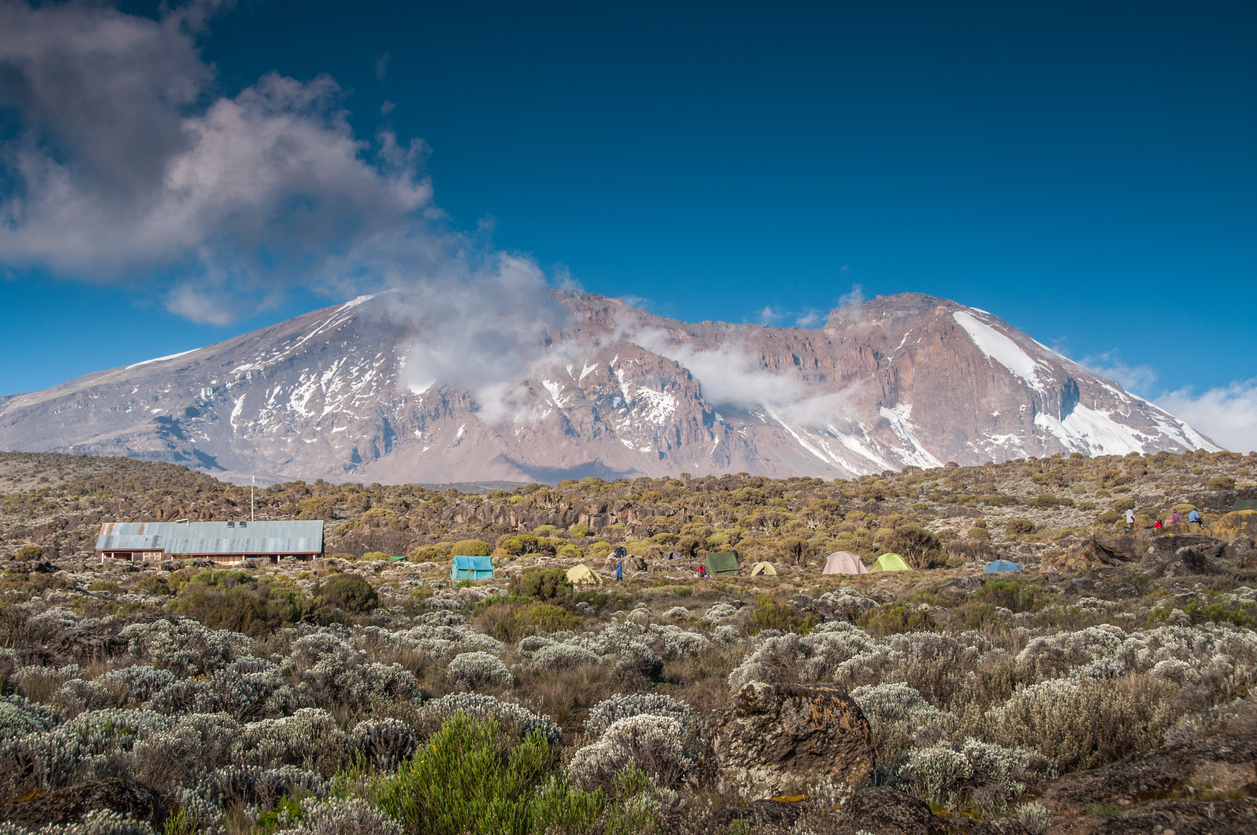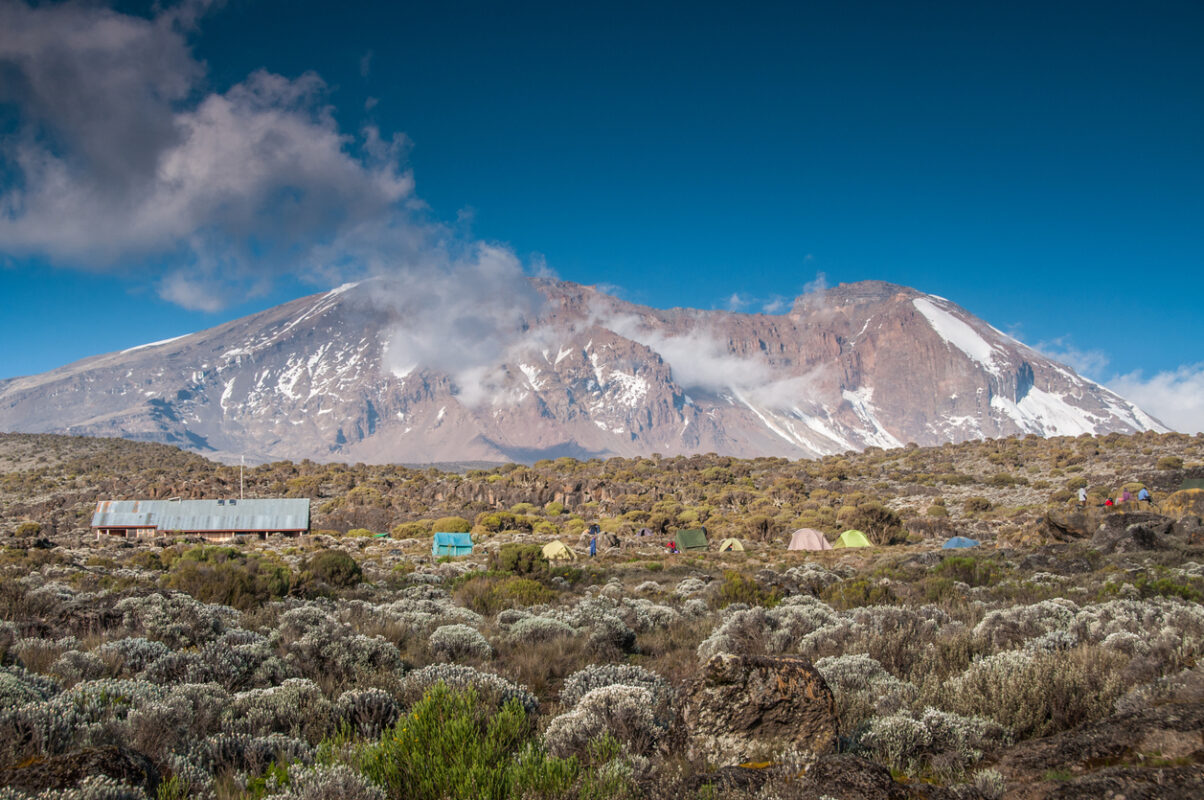 Day 3: Shira I Camp to Moir Camp
Crossing the Shira Plateau can be one of the most scenic parts of the trip and this morning you'll hike for around 3-4 hours up the western slope of the Kibo Massif before reaching the lunch stop. After lunch, ascend to the Moir camp where you'll spend the rest of the day. Those with extra energy can join an additional acclimatization hike in the late afternoon.
Hiking: 5-6 hours
Altitude: 4,160m / 13,650ft
Accommodation: Moir Camp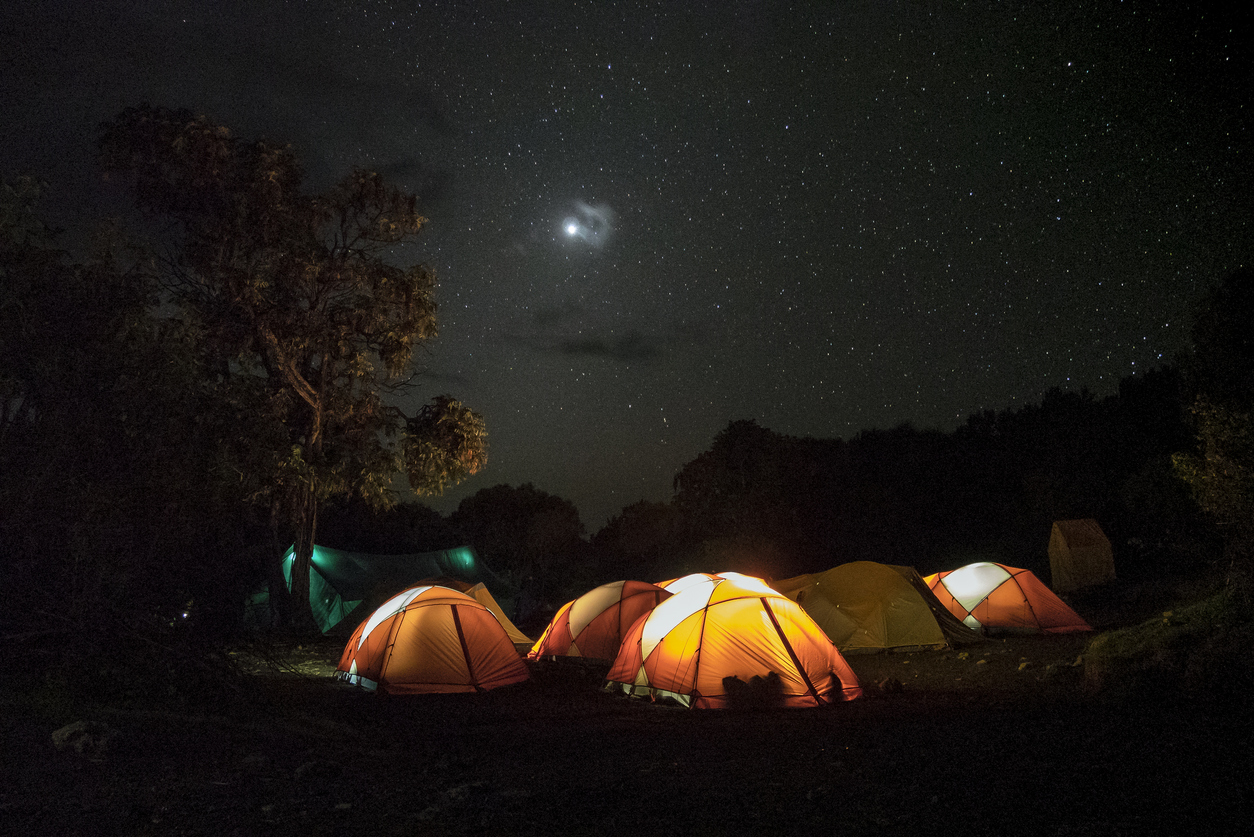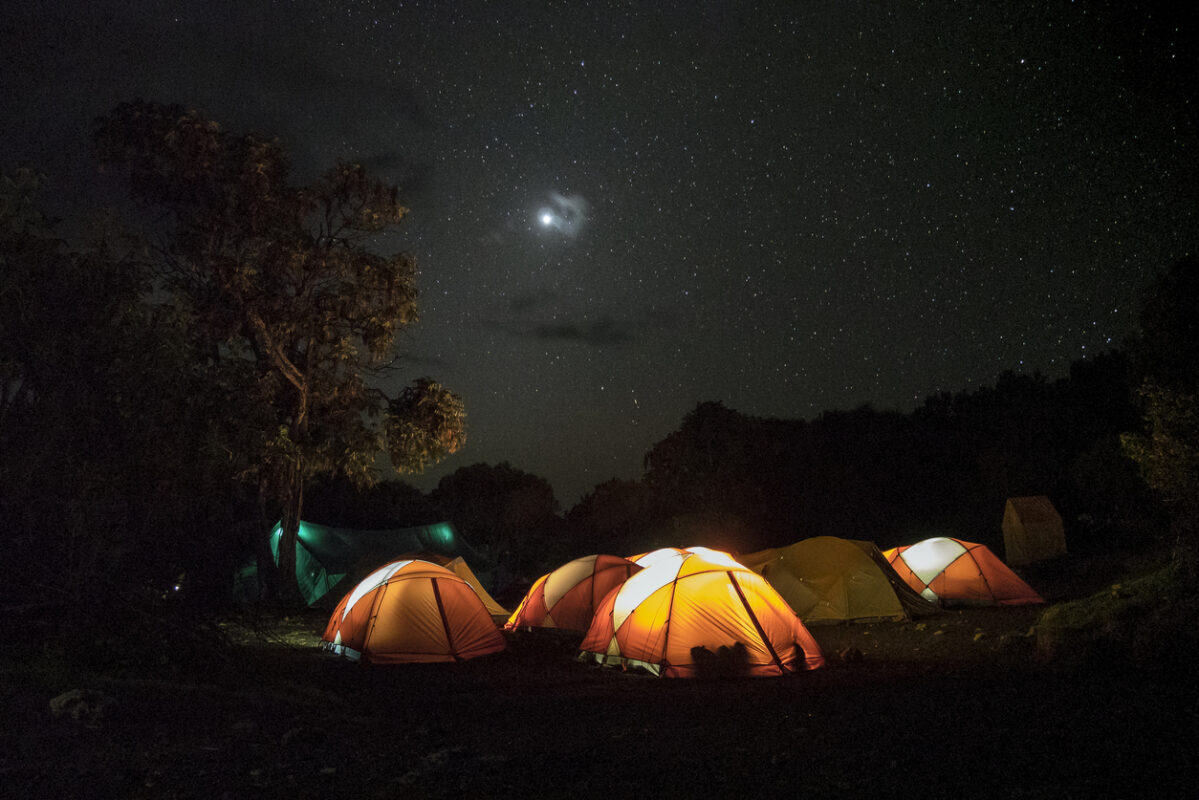 Day 4: Moir Camp to Barranco
From Moir, you'll continue along the slopes of Kibo where relatively little flora or fauna can survive the extreme temperature ranges and conditions that the zone is known for. Have lunch close to the Lava Tower and head to an optional ascent of the Tower before descending down to Barranco Camp where you'll reenergize with a hot meal and some sleep.
Hiking: 4-6 hours
Altitude: 3,976m / 13,044ft
Accommodation: Barranco Camp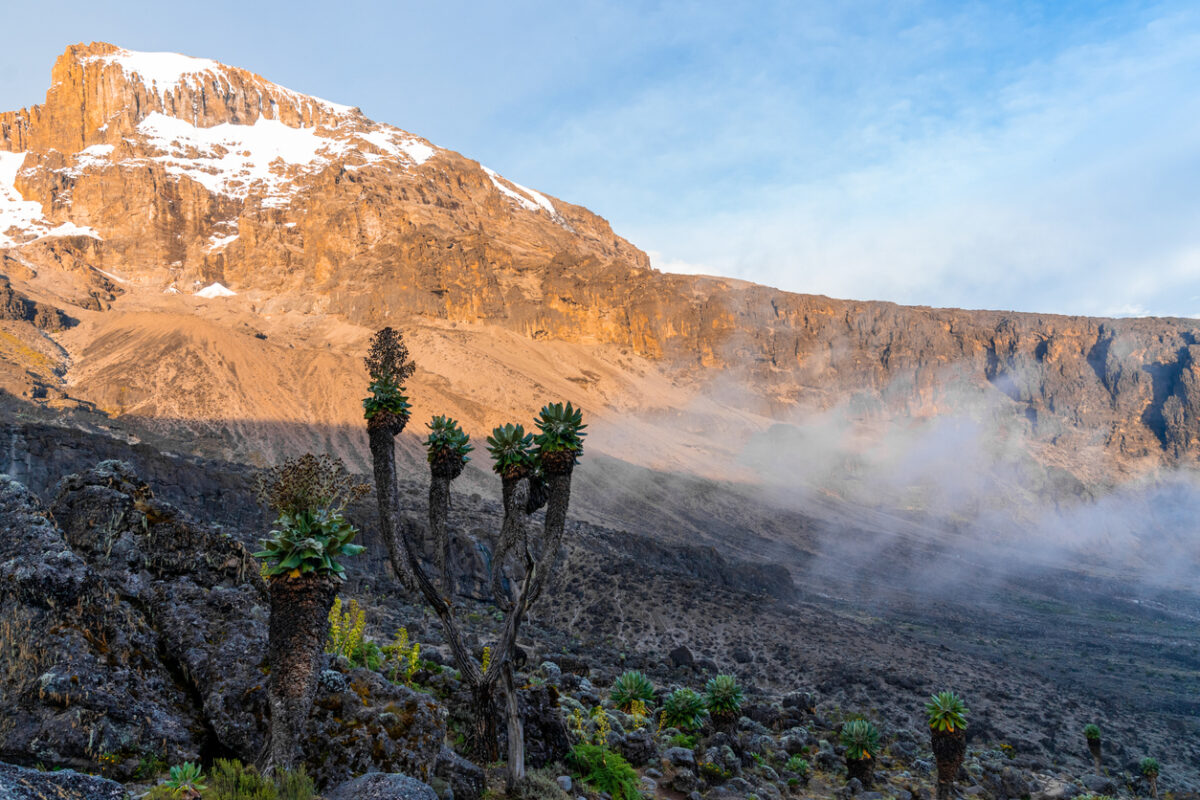 Day 5: Barranco to Karanga
Today's hike begins early and takes you to the Great Barranco Wall. After about 2 hours, you'll reach the top and hike over glacial valleys to the Karanga Camp at 13451ft. Sunsets here are particularly spectacular with views of the southern glacial valleys and ice fields towering 3000 feet (over 1000 meters) above you!
Hiking: 3-5 hours
Altitude: 3,995m / 13,106ft
Accommodation: Karanga Camp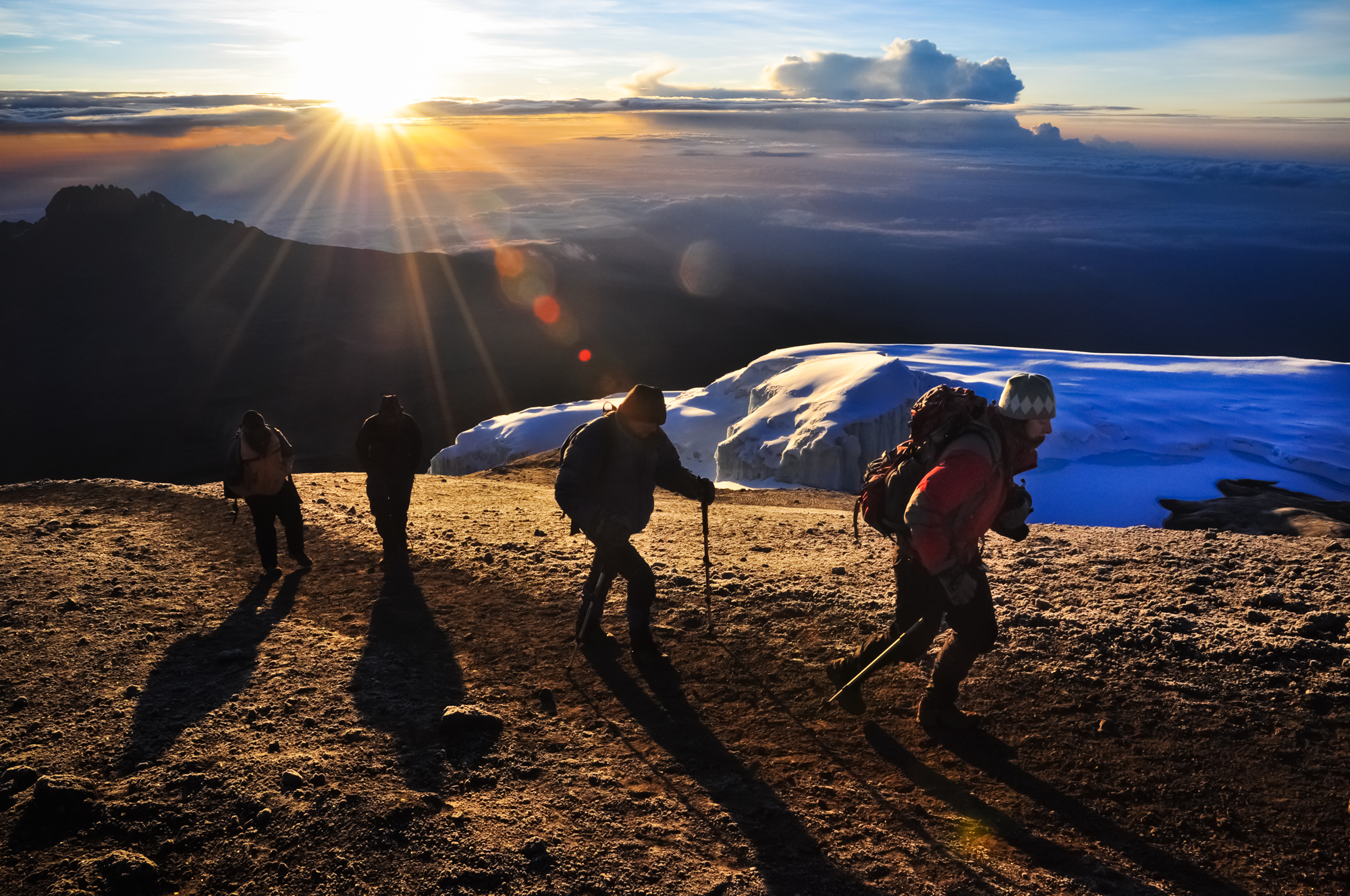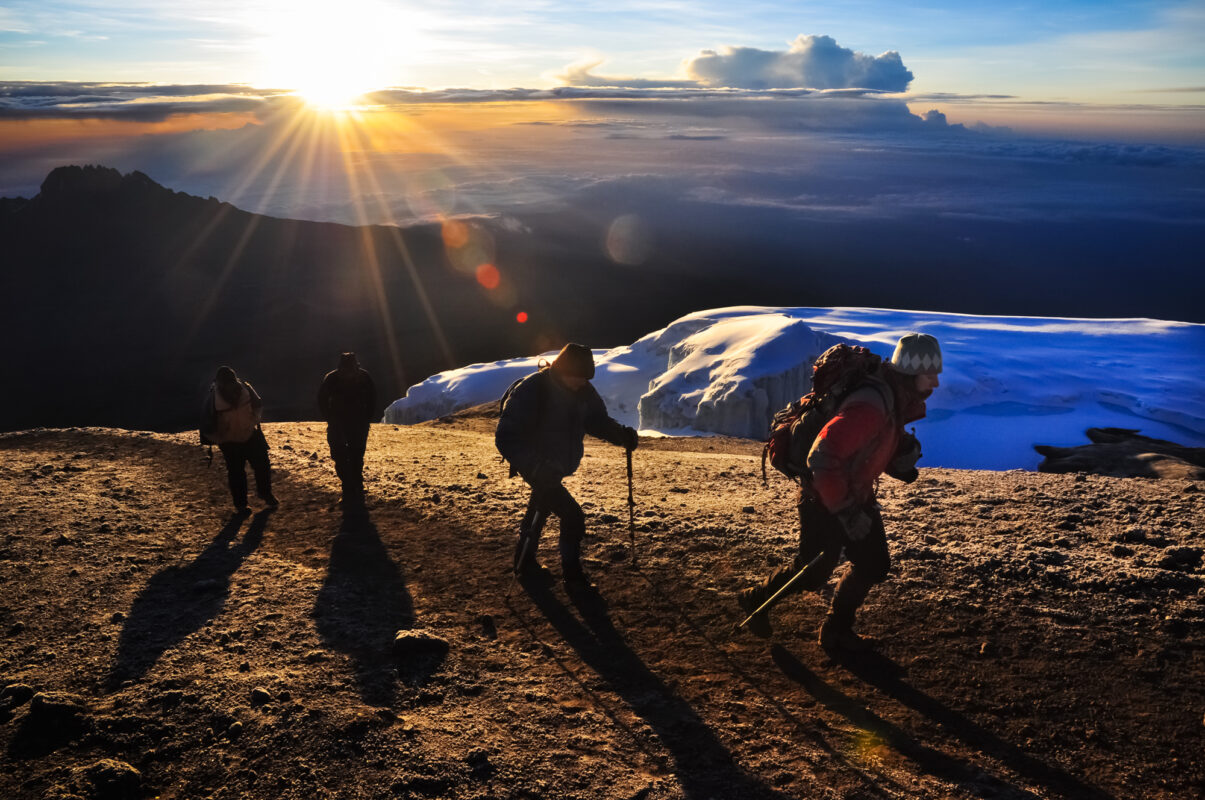 Day 6: Karanga Camp to Barafu Camp
Another half-day of hiking awaits! As you ascend to Barafu Camp across small valleys, you'll enjoy wonderful views and a picnic lunch along the way. Once you reach the camp, you'll have plenty of time to relax before the summit bid. Desolate alpine desert and occasional strong winds rip over this camp and yet, in the evening, you can enjoy splendid views of Mawenzi volcano.
Hiking: 3-5 hours
Altitude: 4,603m / 15,100ft
Accommodation: Barafu Camp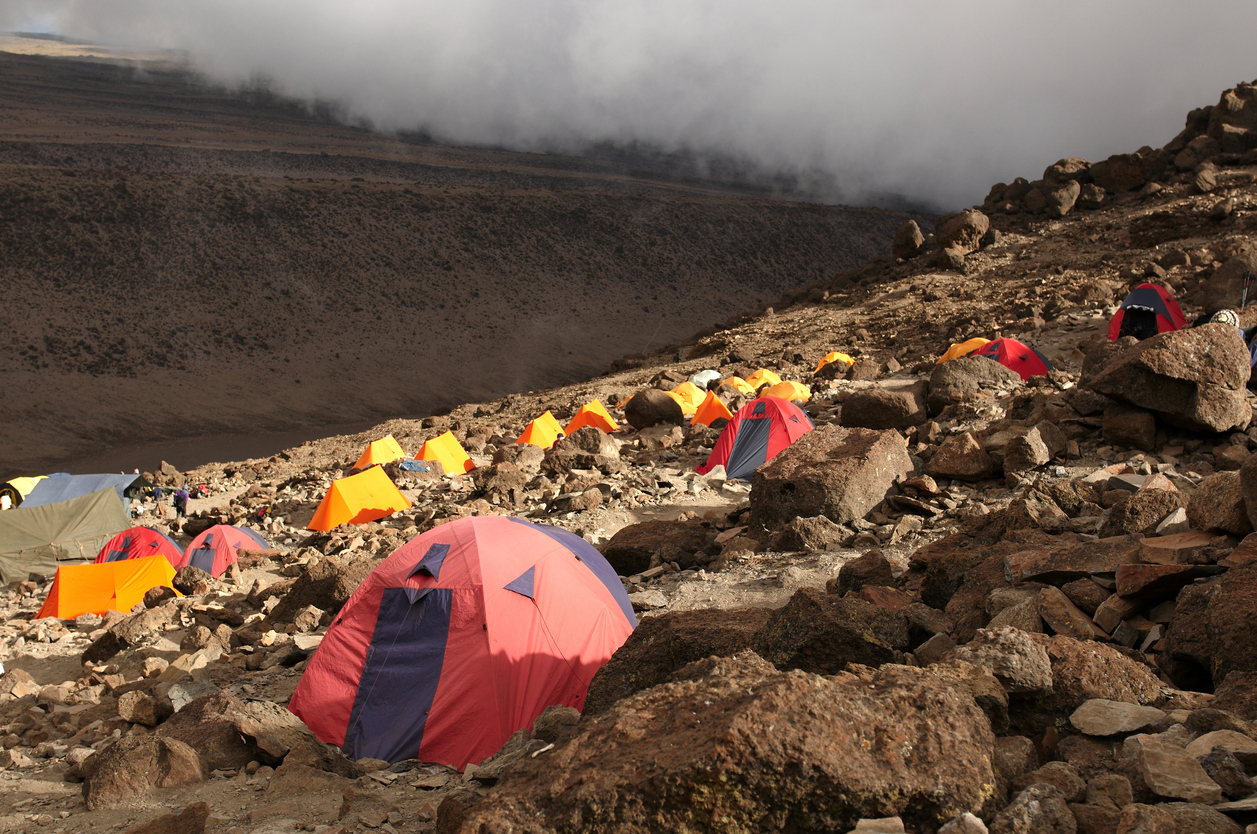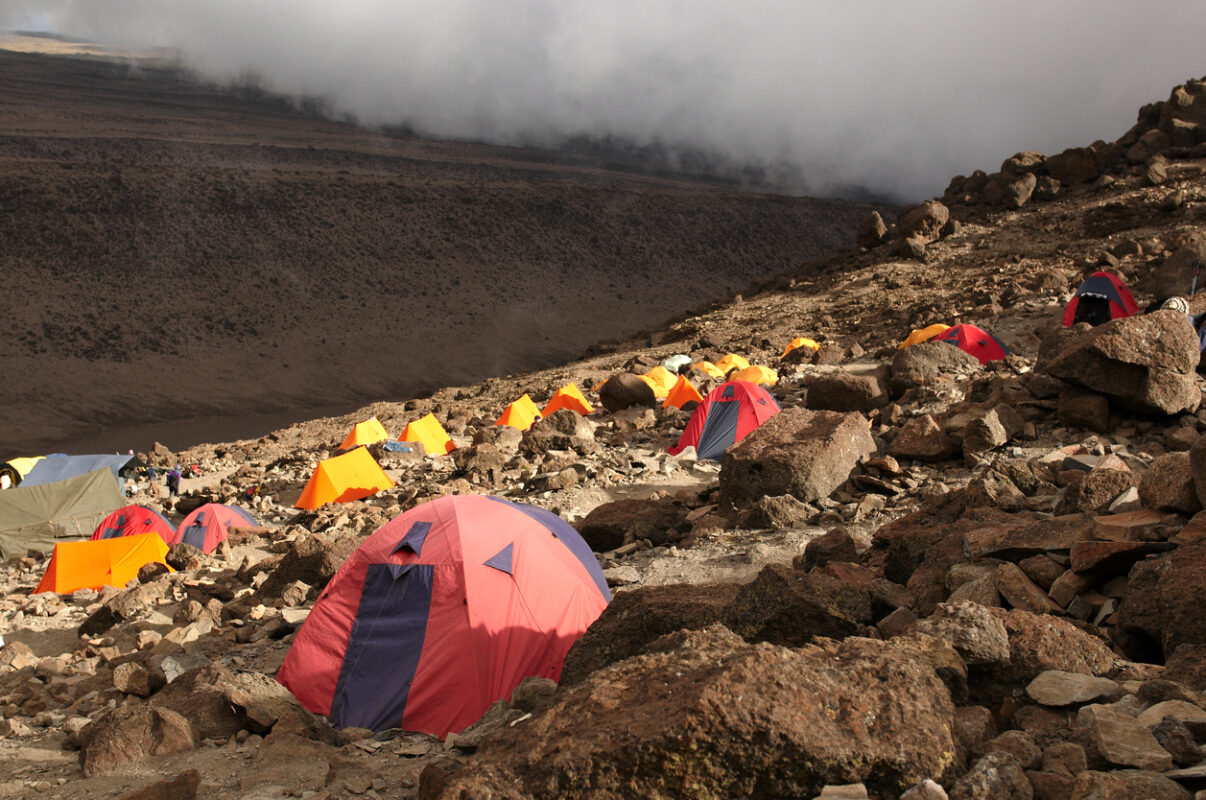 Day 7: Summit Day
Most people depart just before midnight for the final summit bid. Patience and persistence is the name of the game to reach the summit and by dawn, as the first rays of light start to appear, most arrive near the rim. Ascending via Stella Point affords a relatively short final section to the Uhuru peak at 19,341ft/5,895m—the Roof of Africa! What goes up must come down and after you're done enjoying spectacular views, you'll descend to the Mweka Camp at 10,171ft.
Summit: 5,895m / 19,341ft
Altitude: 3,185m / 10,448ft
Accommodation: Mweka Camp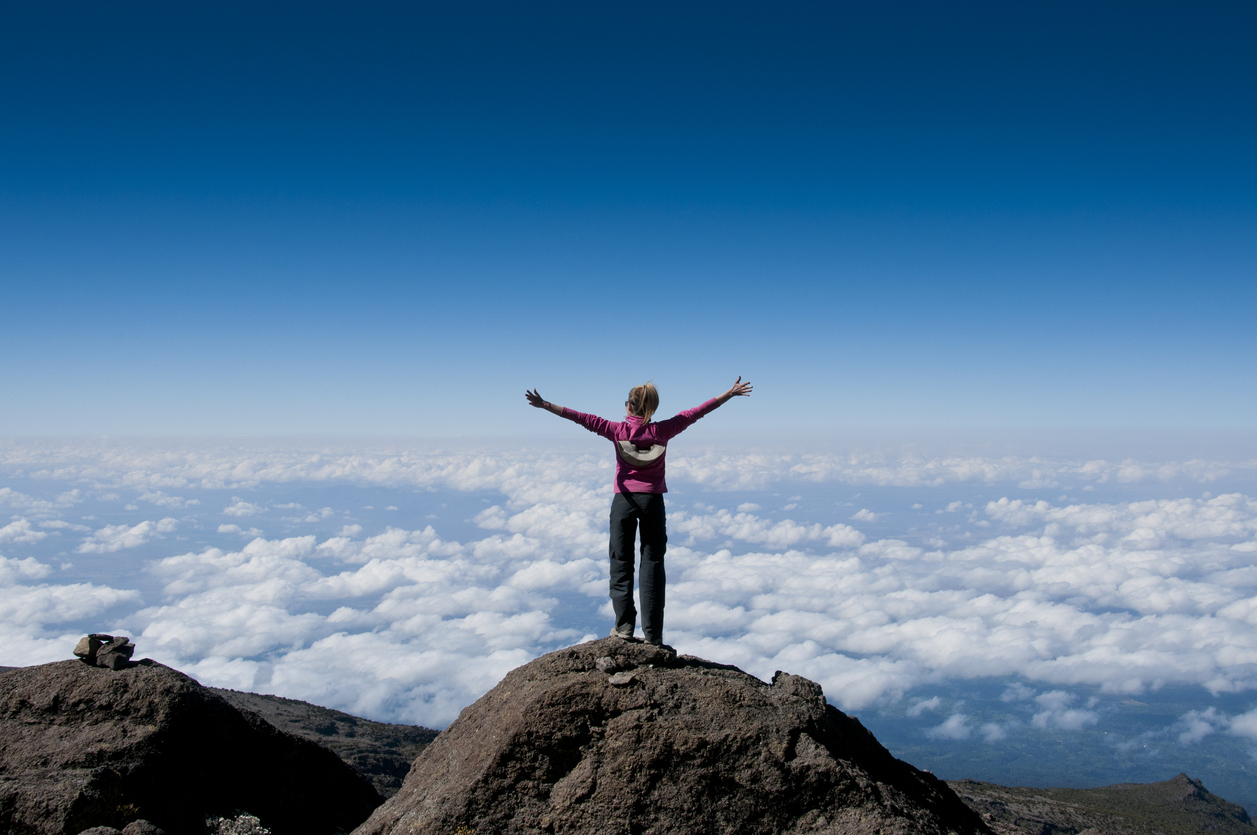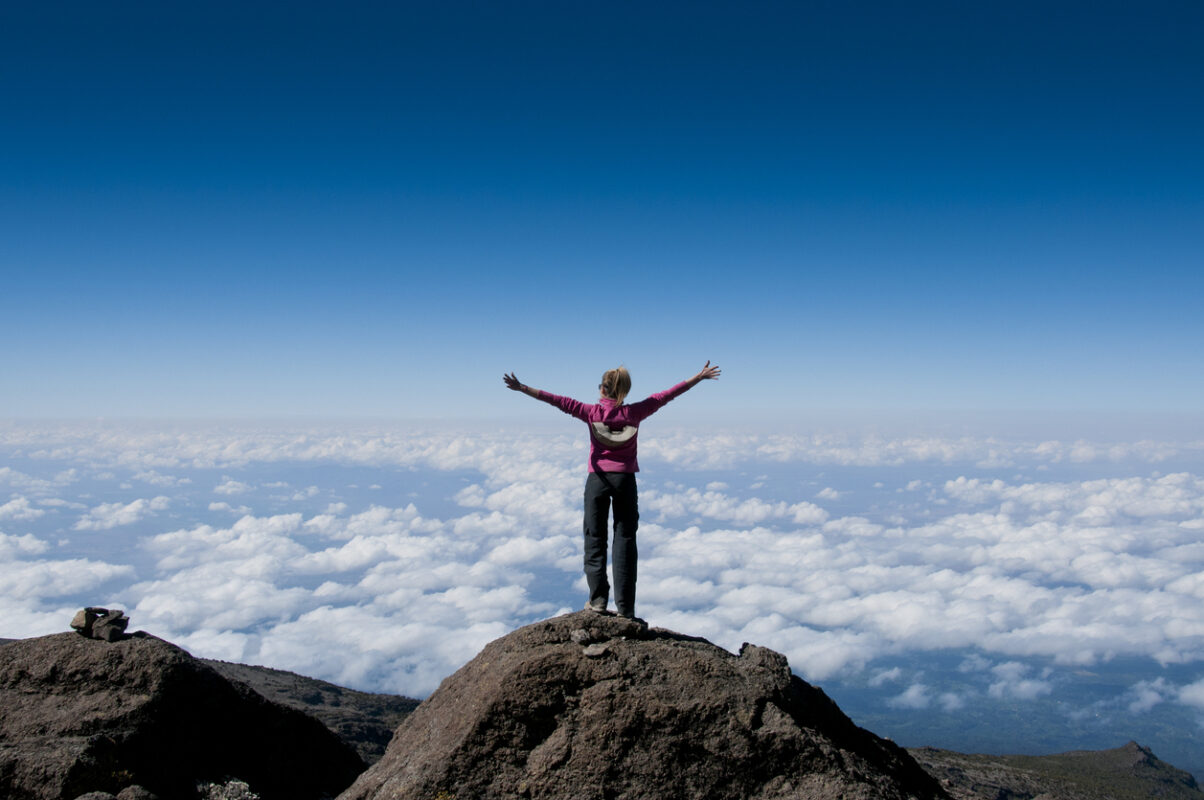 Day 8: Arusha
After breakfast you descend once again through the Montane forest and around mid day, after saying farewell to your crew, you are picked up and transferred back to your accommodation for a well deserved rest!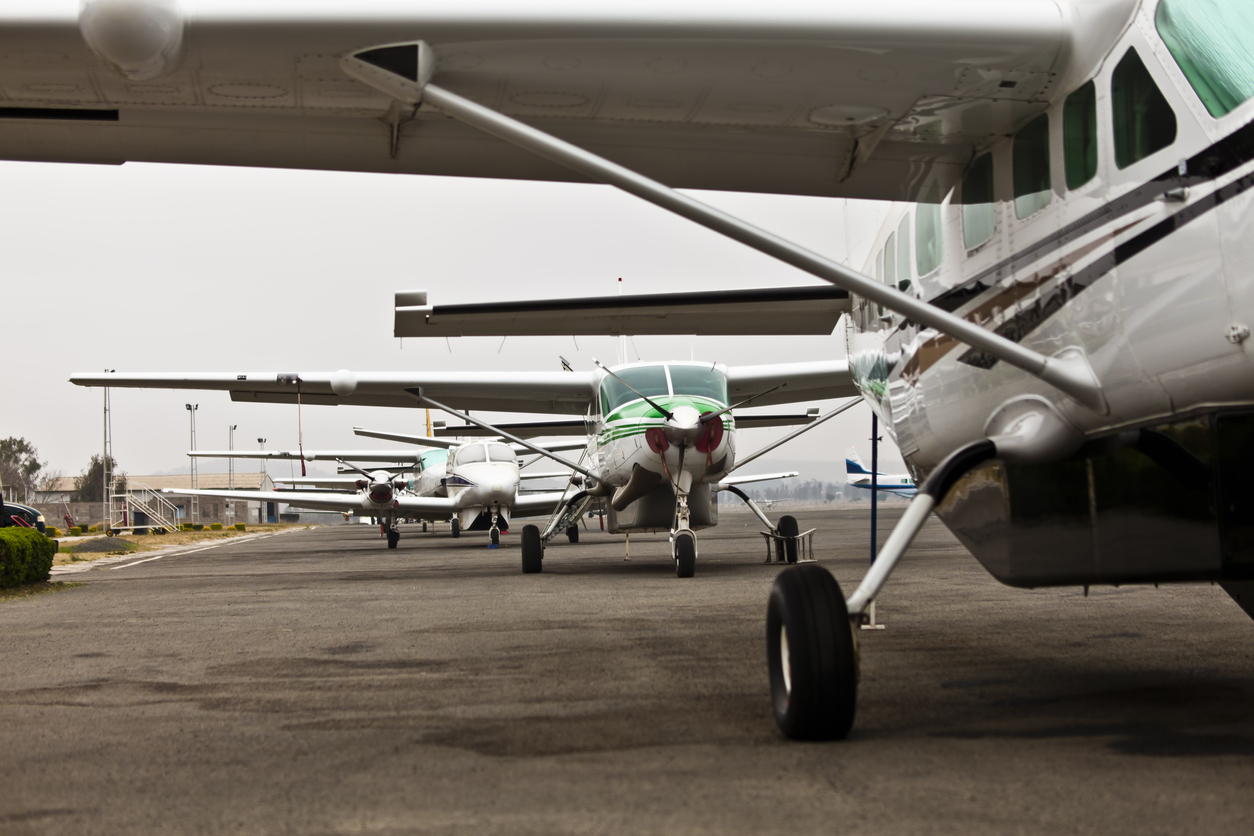 Meet your guides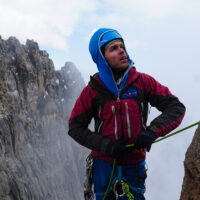 Julian Wright
Safari guide, rock climber, owner of the African Ascents
Safari guide, rock climber, owner of the African Ascents
Julian is a highly experienced safari guide, rock climber and mountaineer,.and owne...
View details African Ascents
Since 2012, African Ascents have been completely dedicated to creating unique trekk...
View details
Download hiking gear checklist
Prepare for the trip.
Get complete checklist for hiking and camping equipment.
Check your inbox
Things to know
Covid measures in Kilimanjaro
57hours is committed to providing safe outdoor adventure experiences. We require all guides using our platform to have a COVID-19 safety plan and to make the details of that plan accessible to travelers. In most cases, group sizes will be reduced, guides will avoid overcrowded locations, and other safety measures will be met depending on the location and activity.
We also expect clients to respect local regulations and take measures to protect themselves, guides and the communities they're travelling to. For more information on COVID-19 measures in Kilimanjaro, Tanzania, please refer to the Center for Disease Control and Prevention.
Please contact us if you have any questions or require further information. We are happy to provide you with the most up-to-date information!
What's included?
What you get on this adventure:
2 experienced, local hiking guides with extensive knowledge of the area
Camp crew, a cook and porters
A full 8 days of trekking and climbing
Meals during the climb (3 meals per day)
Drinking water
Safety devices
Emergency rescue
Transportation from Arusha to the trailhead and back
Tents and camping gear
Park fees and permits
If you have any special dietary requirements please let us know in advance to make arrangements.
What's not included:
Shower/wash tent — available for an additional fee
Transportation to Arusha, Tanzania
Airport transfers
Accommodations prior and after the trip
How fit do I need to be?
No prior experience with climbing mountains is necessary, but it is always welcome. Kilimanjaro has plenty of options for beginner climbers, and this 8-day adventure is a demanding trip yet suitable for first-time trekkers with excellent fitness and a desire to push themselves in a mountain environment. There are certain sections of the trail that are strenuous, steep and more demanding. Still, it does not require technical skills or mountaineering equipment such as ice axes, crampons, harnesses and ropes.Your instructor's number one priority is your safety. As long as you listen to the given instructions, you'll succeed in completing your climb.
What do I need to bring?
All climbing and camping equipment will be provided by your guiding service. Here's what you'll need to bring:
Day pack large enough to carry all the items listed (around a 35-45L bag)
Rucksack with cover (around a 55-65L bag, for a porter to carry your main gear)
Dry bags
Hiking poles — optional
Water bottle or hydration bladder (2L capacity)
Warm hat and a buff or scarf
Sun hat
Warm gloves or mitts, and thin liner gloves are also useful
Waterproof jacket and trousers
Waterproof gaiters
Warm jacket – fleece or down jacket, potentially ski jacket
Waterproof jacket over the top
Fleece tops or hiking shirts/sweatshirts
Base layers or T-shirts
Pair of trekking trousers and shorts
Leggings or thermal bottoms or running tights
Several sets of underwear – cotton best avoided
Several pairs of good quality trekking socks
Waterproof trekking boots
Trainers or flip flops/sandals
Toiletries (sunscreen, hand sanitizer, bug spray, toilet paper, etc.)
Favourite snack bars
Headtorch
Power pack for charging phones etc
Wash kit — no showers on the mountain but you can have a bucket wash
Flask for hot drinks — optional, useful on summit night
Earplugs — optional
Sunglasses
Camera — optional (but recommended)
For camping, you need to bring:
Sleeping bag
Sleeping bag thermal liner
Pillow
Thick foam mat or self-inflating mat (like a Therm-A-Rest) — can be provided by the guide
Dress comfortably and for the weather in clothes you can move in. We suggest bringing clothing appropriate for the season. Layers are best and don't wear jeans. Keep in mind that it can get very cold in some of the camps due to strong winds.
A porter can carry max 18kg/39.6Lbs, including food, accommodation, wages, etc. There will be multiple porters depending on the amount of baggage and in case your baggage weighs more, you can hire another porter for an additional fee.
Group sizes and age requirements
Group sizes and prices:
For this group adventure, the usual client to guide ratio is 4:1 with up to 8 people in a group.
The cost per person decreases as the group grows, so it's the perfect opportunity to hike with friends and family!
Climbing Kilimanjaro can be arranged for larger groups. Contact us to make arrangements.
Min. age requirements:
If you are older than 18, you're good to go.
Minors younger than 18 may be permitted to join the hike on a case-by-case basis, but must be in the presence of a parent or legal guardian.
If your group has hikers under the age of 18, contact us prior to booking to make arrangements.
Deposits and cancellation policy
Registration for an adventure with your guide requires a 50% non-refundable deposit. The balance of program fees will generally be due 90 days prior to the starting date of the program. It is your responsibility to adhere to the fee payment schedule. Late payment will result in cancellation of program reservations and forfeiture of all fees paid.
If your guide has to make an alteration to the time of departure or return to the your home exceeding 12 hours between the date of your booking and the date of departure to, you can decide no to proceed with the booking. In that case, you can:
transfer your booking to another trip without incurring a transfer charge but subject to an appropriate adjustment up or down to the sums payable
cancel your booking without penalty.
If your guide increases the basic price of the trip by 10% or more and you do not wish to continue with the trip, you may cancel your booking and get a full refund in respect of the basic cost of the trip but your guide will not be responsible for other incurred costs.
Should you cancel for any other reason the following charges will apply:
more than 30 days before the expedition – loss of deposit
20 to 29 days before departure – 30% of total cost
11 to 19 days before departure – 60% of total cost
less than 10 days before departure – 100% of total cost.
If your guide is forced to cancel your trip, you will be given the opportunity either to:
receive a refund of the basic cost of the trip paid to African Ascents
transfer to another trip without charge. If there is a difference in price between the cancelled trip and the trip to which you elect to transfer your booking, your guide will refund the difference if it is cheaper or invoice you for the supplement if it is more expensive.
If the reason for the cancellation less than 8 weeks before the advertised departure date is a lack of bookings, a compensation of $30 per properly booked person will be paid.
Getting there and meeting location
To get to Kilimanjaro, you first have to reach Arusha. To get to Arusha, most people fly into Kilimanjaro International Airport. From there, you can rent a car or take a shuttle. Julius Nyerere International Airport in the capital of Tanzania, Dar es Salaam, is 2 hours away from Arusha by plane. The cheapest way to reach Kilimanjaro is by flying into Nairobi, Kenya, and taking a connecting flight. If you're feeling adventurous, it is also possible to travel by road from Kenya, as there are numerous bus and shuttle options.
Once you and your guide agree on the details of your itinerary, your guide will suggest the best place to meet, whether that's at the guide shop or a predetermined location in Arusha. From there your guide will transport you to the trailhead. The guide will choose the appropriate terrain dependent on conditions and the ability of the group.