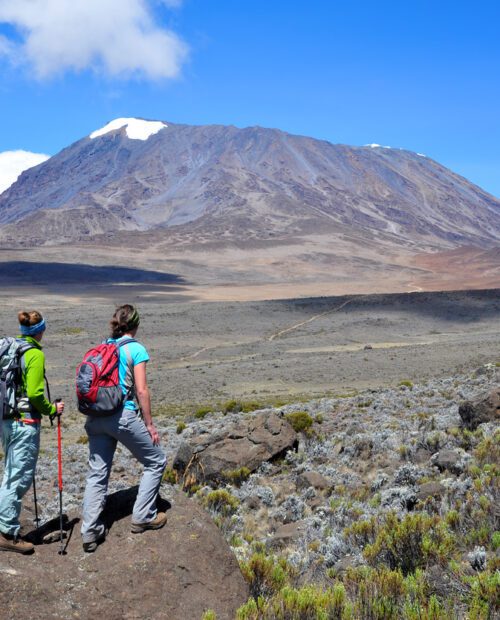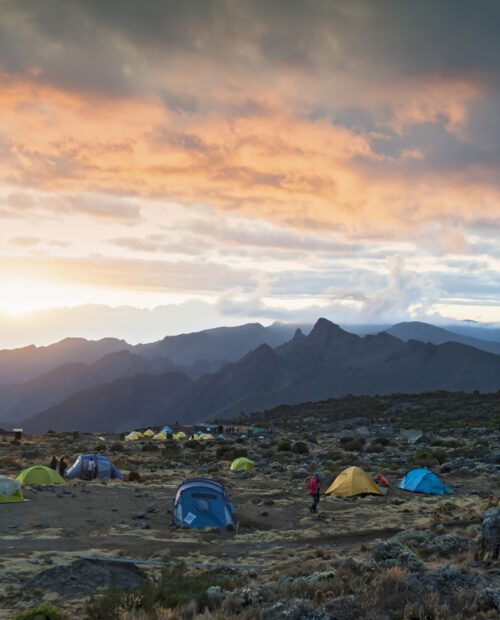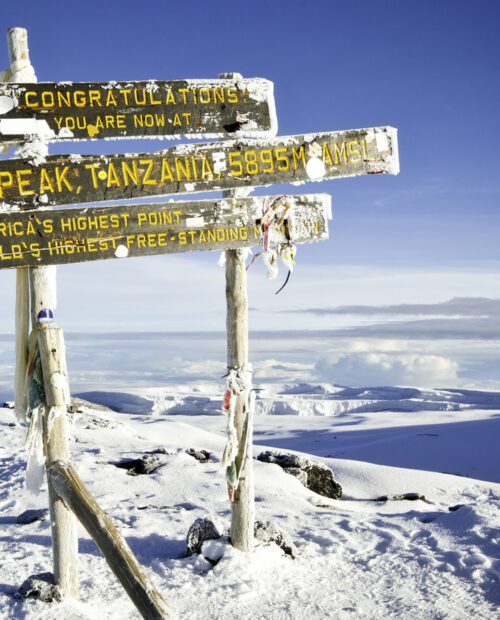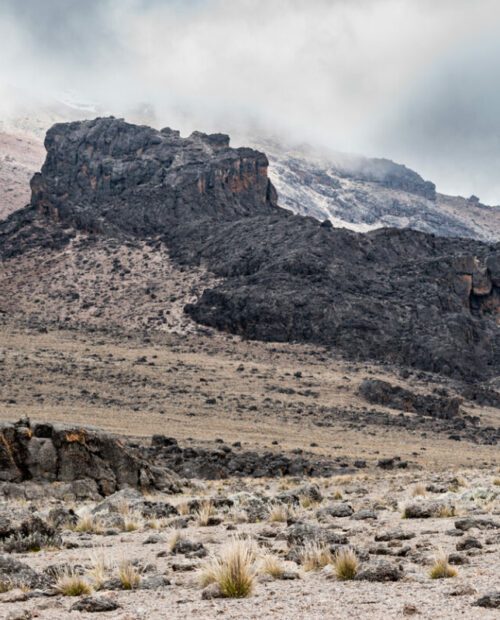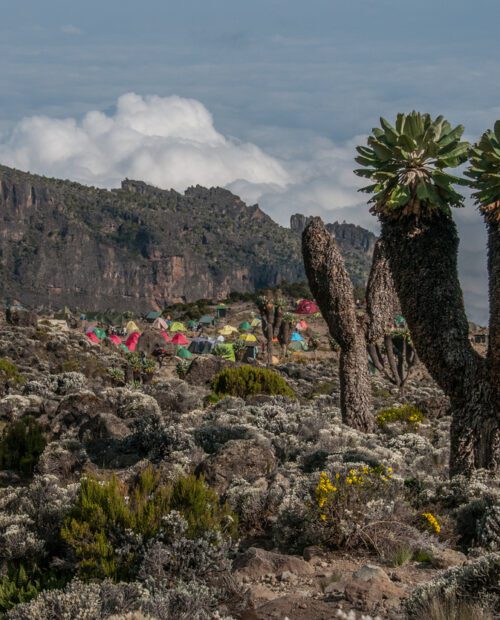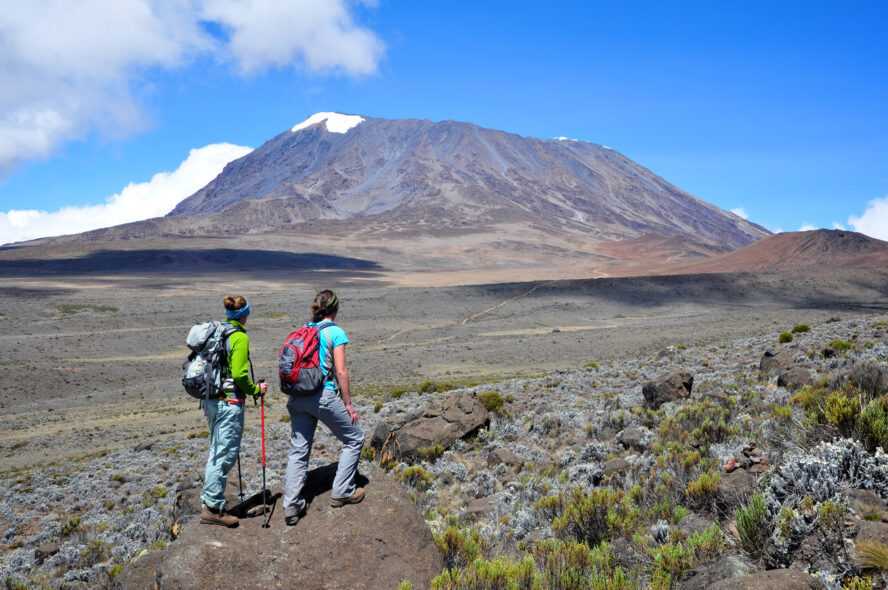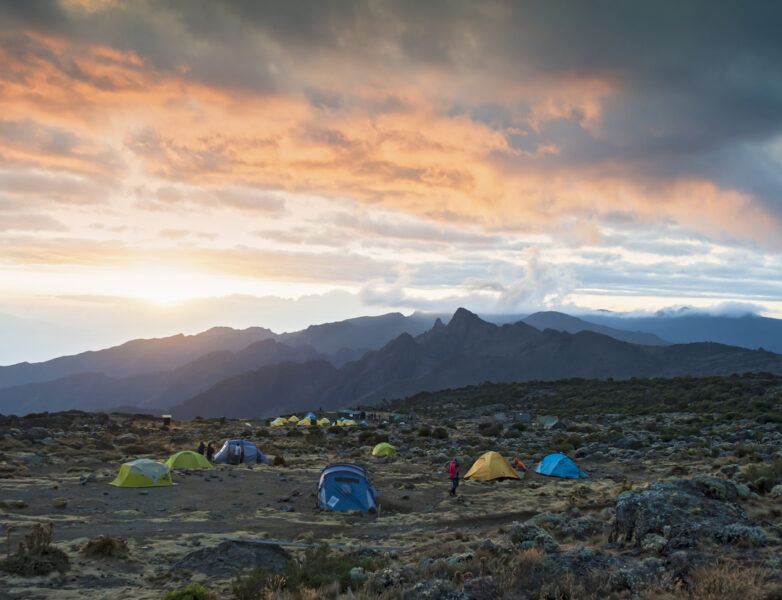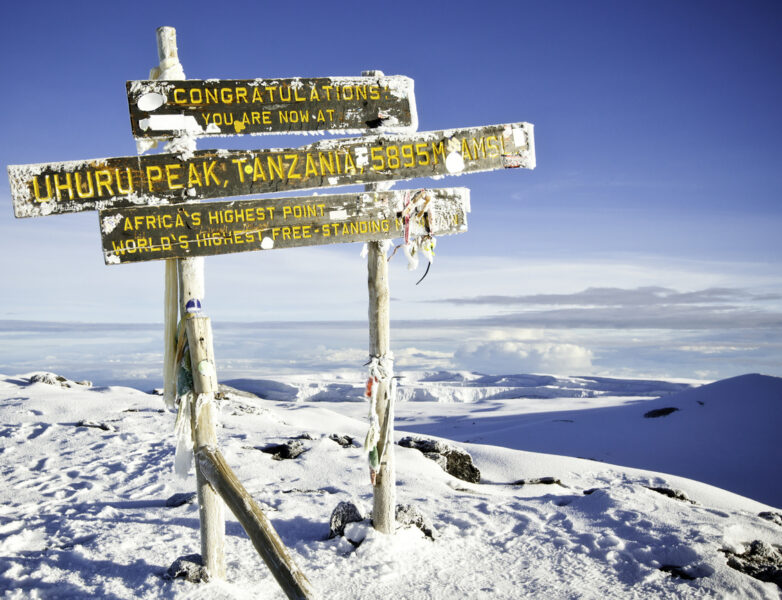 Climbing Kilimanjaro via the Lemosho Route
5.00

()
Climb to the top of Africa via the scenic Lemosho Route. During this 9-day guided climb to the summit of Uhuru Peak at 19,341 ft., you'll follow a less-frequented path that allows hikers to acclimatize while touring the entirety of the mighty Shira Plateau. Along the 42-mile trail, you'll experience five different ecological environments—lush rainforests, high moorland, desert zones, scree slopes and glacial areas. Climb by day and camp by night (above the clouds!) on your way to the top of a Seven Summit.
Widely considered the most scenic route up Kilimanjaro

Experience five different climate zones

Reach the Roof of Africa, the tallest mountain on the continent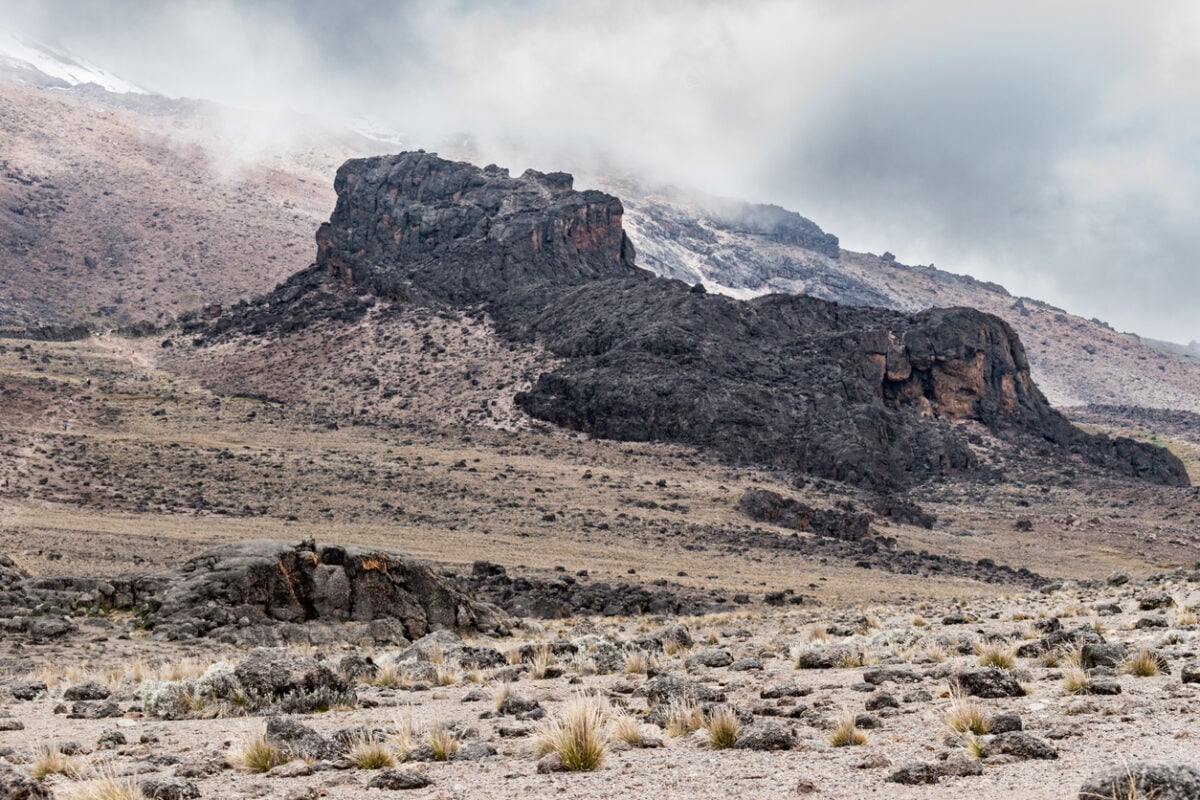 Itinerary
Ready to climb to the Roof of Africa? Over nine days of trekking with your professional team, climb the Lemosho Route and experience the thrill of conquering one of the Seven Summits. Regarded by many as the most scenic trek of Kilimanjaro, the Lemosho Route boasts various ecological zones, Tanzanian wilderness, and the best vistas. You can expect a knowledgeable guide who'll help you reach your goal as well as freshly prepared food every day and quality hotels and tents.
Your expert guide will pick you up from the Kilimanjaro International Airport in Tanzania. You'll then be taken to your hotel in Moshi city, the second-largest tourism hub of Tanzania and the capital of Kilimanjaro region. Your guide will brief you on what to expect on this tour and make sure you're prepared.
Accommodation: Panama Garden Resort

The day begins with a long drive to Londorossi Park Gate for registration and other park formalities. Pass through village communities to the trailhead and start hiking the Lemosho Route. Make your way through the forest path to reach Mti Mkubwa (Big Tree) campsite at 9,186 ft (2800 m). You might encounter Colobus monkeys or exotic birds along the way. Located in the heart of the Kilimanjaro rainforest, Big Tree is your first accommodation site on the route.
Accommodation: Camping at Big Tree
Meals: Breakfast, lunch and dinner
Hiking: 2-3 hours, 3 miles/ 5 km
Altitude gain: 1,349 ft/ 411 m

Leaving behind lush montane rainforest, keep moving along the trail. Soon it will get steeper and you'll be entering the moorland zone towards the valley. A gentle walk takes you to the Shira Caldera at 13,130 ft (4,005 m) past the Shira Caves, from which you'll get a good look at the Arrow Glacier. Today's camping spot is Shira Hut 1, located near a stream on the Shira Plateau.
Accommodation: Camping at Shira Hut 1
Meals: Breakfast, lunch and dinner
Hiking: 3 hours, 5 miles/ 8 km
Altitude gain: 2359 ft/ 719 m

Today's the day to get some serious altitude exercise! Start off by walking on high moorland on the southwest side of the mountain. Standing firmly in the desert portion of Kilimanjaro, let the monumental Lava Tower remind you of the mountain's former volcanic activity. You'll spend your day at higher altitudes of 15,092 ft (4600 m), but you'll rest overnight at 12,795 ft (3,900 m) at the Barranco campsite. Going by the "walk high, sleep low" mountaineering code allows your body to comfortably acclimatize to higher altitudes.
Accommodation: Camping at Barranco Camp
Meals: Breakfast, lunch and dinner
Hiking: 6-8 hours, 9 miles/ 15 km
Altitude gain: 1253 ft/ 382 m

Start the day by descending into the Great Barranco, a huge ravine from which you'll exit steeply, up what has been termed the Breakfast Wall. The Wall divides you from the slopes of Kibo—it is a climb over rocks, but no prior climbing experience is necessary. Passing underneath the Heim and Kersten glaciers, head towards the Karanga Valley at 13,123 ft (4,000 m) for an overnight stay.
Accommodation: Camping at Karanga Valley
Meals: Breakfast, lunch and dinner
Hiking: 4-6 hours, 3 miles/ 5 km
Altitude gain: 328 ft/ 100 m

The day prior to the great ascent is characterized by a short hike on terrain formed by scree. Hike arid land towards Barafu Camp at 15,092 ft (4,600 m) where you'll have the entire afternoon to rest before ascending to the summit. The terrain here is tough—strong winds often rip over this campsite in the desolate alpine desert. However, the far-reaching views of the Mawenzi peak make the struggle worth it. Take your time to rest and save your energy for tomorrow. Spend the night at Barafu Camp.
Accommodation: Camping at Barafu Camp
Meals: Breakfast, lunch and dinner
Hiking: 2-4 hours, 2.5 miles/ 4 km
Altitude gain: 1969 ft/ 600 m

Today's the day! In order to avoid walking too long in the sun, you'll depart around midnight. This challenging hike will take you steeply upwards to the summit glaciers. You'll be climbing scree for 5 to 6 hours, but also gain incredible height over a short distance. Arrive to the crater rim at Stella Point as the first rays of sunshine emerge. You'll be surrounded by ice cliffs within the crater and views of the Mawenzi peak. All that's left to do is to conquer an hour's walk to your goal—the summit of Uhuru, meaning freedom, at 19,341 ft (5,895 m). Having climbed the celebratory 4,252 ft (1,296 m), take some photos and begin your descent. Continue going down scree slopes back to Barafu Camp for breakfast before finally heading down to Millennium Camp. Spend the night there and rejoice at your victorious climb!
Accommodation: Camping at Millennium Camp
Meals: Breakfast, lunch and dinner
Hiking: 6-8 hours, 7.5 miles/ 12 km
Altitude loss: 9,501 ft/ 2,896 m

A gentle trek takes you down through the rainforest to the Mweka gate at 5,381 ft (1,640 m) where park formalities will be completed. You'll receive your certificate of ascent, courtesy of the Kilimanjaro National Park Authority. Drive back to Moshi for a well-deserved shower and a cold beer!
Accommodation: Panama Garden Resort
Meals: Breakfast and lunch
Hiking: 4-5 hours, 6 miles/ 10 km
Altitude loss: 4,462 ft/ 1,360 m

Your guides will transfer you to Kilimanjaro International Airport. If you're planning on staying in Tanzania for a bit longer, you can extend your tour to wildlife safari in the northern circuit to Serengeti and Ngorongoro of Zanzibar, but at an additional cost.
Meals: Breakfast
Get free trip brochure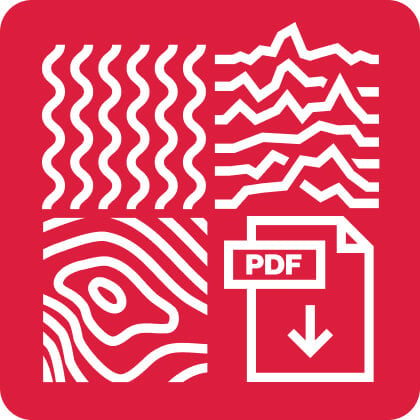 The brochure contains:
Adventure and location overview, itinerary, available dates, what's included, how to prepare, and much more.
Brochure sent, check your inbox
Talk with us
and let one of our adventure experts help you plan your perfect adventure.
Meet your guide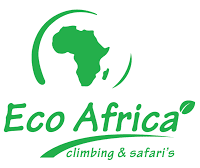 Eco-Africa Climbing is a sustainable travel company in Tanzania. They focus on organizing ethical and sustainable tours and their ultimate goal is combining community development with cultural tourism and conservation. Your professional guide will be one of our hand-picked experts whose main goal is your enjoyment and safety. By keeping hiking tours in small groups, you can be sure you'll get attentive guides helping you along the way to the top of Kilimanjaro.
If you are looking to climb Mt. Kilimanjaro I definitely recommend climbing with Eco-Africa. Kili had always been on my bucket list and Eco-Africa helped make that dream come true. We chose to do the 7-day Lemosho Trek and the experience truly exceeded expectations. From the time we arrived in Moshi until the day we left Eco-Africa made sure we were taken care of, even showing us around Moshi and eating at local spots. On the trek, the guides, chef & porters were all fantastic. Every meal was delicious (you will not be left hungry) and the chef even surprised my buddy with a cake on his birthday. Overall it was an unforgettable experience working with Frederick & the Eco Africa team. I highly recommend and look forward to reconnecting one day in the future
We are incredibly proud of Eco-Africa Climbing and how they brought our dreams of climbing Mount Kilimanjaro to life. We brought a group of 12 climbers to Tanzania and once we got there, they took charge of ensuring that everyone was well informed and prepared for the 7-day adventure. The guides, Kilifighters (including a woman) and chefs were all integral to the success of our climb and our team will be using Eco-Africa Climbing for all our future climbing expeditions in Tanzania. You're in good hands with them! We give them the maximum rating and then some more!
I had a great trek with Eco – Africa Climbing. The crew of porters, our guide Nelson and the cook Elias could not have been more eager to please and were asking for any suggestions where improvements could be made. I really did not have any suggestions to improve the experience. I did a 9 day Lemosho trek with camping in the crater the night of the summit day to Uhuru point. It was great to have time to explore the glaciers and hike to the central crater – the Reusch Ash pit. Most people summit to Uhuru point, have their photo taken and go back down. The food was very good and at times I could see envy from some of the other trekking company clients when I described having pizza, beef Stroganoff or roast chicken!!
Eco Africa Climbing is a member of the Kilimanjaro Porters Assistance Program that ensures that each member of the support team is treated fairly, properly fed and accommodated and receives fair remuneration. This is important to me as there has been a history of exploitation and unfair treatment of many porters. I do encourage the reader to consider this when planning your trip. Sometimes an organisation offers cheap trips on the basis that the support crew are not being paid fairly.
Things to know
57hours is committed to providing safe outdoor adventure experiences. We require all guides using our platform to have a COVID-19 safety plan and to make the details of that plan accessible to travelers. In most cases, group sizes will be reduced, guides will avoid overcrowded locations, and other safety measures will be met depending on the location and activity.

We also expect clients to respect local regulations and take measures to protect themselves, guides and the communities they're travelling to. For more information on COVID-19 measures in Kilimanjaro, Tanzania, please refer to the Tanzania's Center for Disease Control and Prevention.

Please contact us if you have any questions or require further information. We are happy to provide you with the most up-to-date information!

What you get on this adventure:

Experienced, local hiking guides with extensive knowledge of the area
Adequate number of guides, cooks and porters
7 days of trekking and climbing + 2 days for arrival and departure
Tents and camping gear
2 nights in a hotel in Moshi
3 full fresh meals daily (menu specially designed for climbers — choice between vegetarian and non-vegetarian meals)
Transfer to and from the route gates
Transfer from and to Kilimanjaro airport
Drinking water and hot water provided daily
Sleeping mattress pads, dining tents, sleeping tents
Park fees and permits
Portable toilets
Emergency evacuation (if the climber has insurance)
Safety devices
All park fees, camping fees, rescue and team fees
Tanzania's 18% VAT on tourism activities and park fees

What's not included:

Accommodations prior to and after the trip
Personal hiking/ trekking gear (it can be rented in Tanzania)
Sleeping bag (can be rented for $50 per trip)
Snacks, personal medicine, water purifying tablets
Extra porter for excess gear (can be rented for $30 per day)
Single supplement for a single tent and a single room ($250 per trip)
Airport transfer for those who don't come with the group
Guide and crew gratuities

Tipping your guides and crew isn't compulsory, but it's a traditional way of showing that you appreciated their service and hospitality during your climb on Kilimanjaro. Here are our tipping recommendations:

Lead guide — $15 to $20 per day
Assistant guide — $10 to $15 per day
Cook — $10 to $15 per day
Porters – $6 to $10 per day per porter

These tips are paid as a group rather than per climber. For example, in a group of 5 people, each climber would contribute $4 a day for the main guide's tip.

The Lemosho route is considered one of the easiest ones—compared to some other Kilimanjaro routes, its longer itinerary allows for better acclimatization. However, keep in mind that a reasonable fitness level is required as you'll be hiking for longer periods of time every day. Apart from that, there are also some steep parts of the route. Still, it does not require technical skills or mountaineering equipment such as ice axes, crampons, harnesses, and ropes. Therefore, even if you're a first-time trekker with excellent fitness and a desire to push yourself in a mountain environment, this 8-day climbing tour in Kilimanjaro might be for you.

All climbing and camping equipment will be provided by your guiding service. Here's what you'll need to bring:

Day pack large enough to carry all the items listed (around a 35-45L bag)
A duffel bag (maximum weight of 32 lbs/ 15 kg)
Hiking poles — optional
Water bottle or hydration bladder (2L capacity)
Warm hat and a buff or scarf
Sun hat
Warm gloves or mitts and thin liner gloves are also useful
Waterproof jacket and trousers
Waterproof gaiters
Warm jacket – fleece or down jacket, potentially ski jacket
Waterproof jacket over the top
Fleece tops or hiking shirts/sweatshirts
Base layers or T-shirts
Pair of trekking trousers and shorts
Leggings or thermal bottoms or running tights
Several sets of underwear – cotton best avoided
Several pairs of good quality trekking socks
Waterproof trekking boots
Trainers or flip flops/sandals
Toiletries (sunscreen, hand sanitizer, bug spray, toilet paper, etc.)
Favorite snack bars
Headtorch
Powerpack for charging phones etc
Wash kit
Flask for hot drinks — optional, useful on summit night
Earplugs — optional
Sunglasses
Camera — optional (but recommended)
Sleeping bag (can be rented for $50 per trip)
Pillow — optional
Sleeping bag thermal liner — optional

Dress comfortably and for the weather in clothes you can move in. We suggest bringing clothing appropriate for the season. Layers are best and don't wear jeans.
Keep in mind that it can get very cold in some of the camps due to strong winds.
A porter can carry a max of 32 lbs/ 15 kg per person. There will be multiple porters depending on the amount of baggage and in case your baggage weighs more, you can hire another porter for an additional fee.

Group sizes and prices:

For this group adventure, the usual client to guide ratio is 12:1. Group trips are guaranteed to depart, regardless of the number of climbers.
All prices are per person and don't decrease as the group size grows.
If you wish to stay in a single room/ single tent, the supplement is $250 for the whole trip.

Climbing days on the Lemosho route can be arranged for larger groups. Contact us to make arrangements.

Min. age requirements:

If you are older than 18, you're good to go.
Minors younger than 18 may be permitted to join the hike on a case-by-case basis, but must be in the presence of a parent or legal guardian.

If your group has hikers under the age of 18, contact us prior to booking to make arrangements.

Secure your spot for next year with a 10% deposit! This tour gets sold out very quickly, but with early-bird booking, you will be the first one to know about any new upcoming dates. Pick your preferred dates without the risk of your bucket list adventure selling out!

Only 10% of the total amount should be paid as a deposit upon booking. This deposit is non-refundable, but can be transferred to another 57hours adventure any time in case the dates don't suit you.
Once the dates for 2024 are set, you can confirm your booking by the end of this year by paying another 20% of the total amount.
The final balance is due 3 months (90 days) prior to departure.
Once the trip has been confirmed, the regular cancellation policy applies.

For regular dates, a 30% deposit to secure your place is due upon booking. The remaining amount is paid 1 month (30 days) prior to departure. If you do not pay the remaining balance by the due date, your guides reserve the right to cancel your reservation, with the deposit being forfeited. Once the trip is confirmed by the guide, the cancellation policy stated below applies. 

If Client cancels the Booking anytime prior to thirty three (33) calendar days in advance of the trip contemplated by the booking, Client is entitled to a refund in the amount of seventy-five percent (75%) of the total amount paid.

For cancellations eight (8) to thirty two (32) calendar days in advance, Client is entitled to a refund in the amount of fifty percent (50%) of the total amount paid when Booking. 

After that deadline, Client is not entitled to any refund. Any reimbursable expenses arising out of the Booking incurred by Guide prior to the date of cancellation (including but not limited to plane tickets, car rental payments, and lodging or transportation fees) are non-refundable as soon as they are incurred by the Guide.

To get to your Climbing Kilimanjaro Tour, most people fly into Kilimanjaro International Airport. You and the rest of the group will be picked up by the guides at an arranged time. If you're not joining the group at that time, you'll need to get a taxi ride, rent a car or take a shuttle to Moshi.

You'll meet your guide at the Panama Garden Resort in Moshi.
Get free trip brochure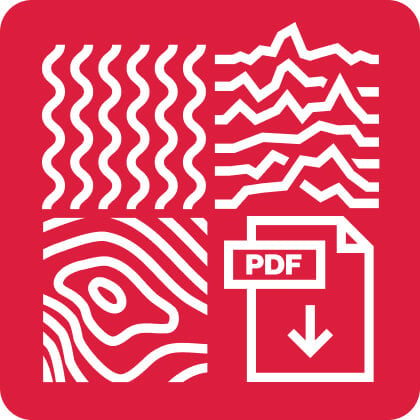 Adventure and location overview, itinerary, available dates, what's included and much more.
Brochure sent, check your inbox
Talk with us
and let one of our adventure experts help you plan your perfect adventure.
Other things to do in Kilimanjaro