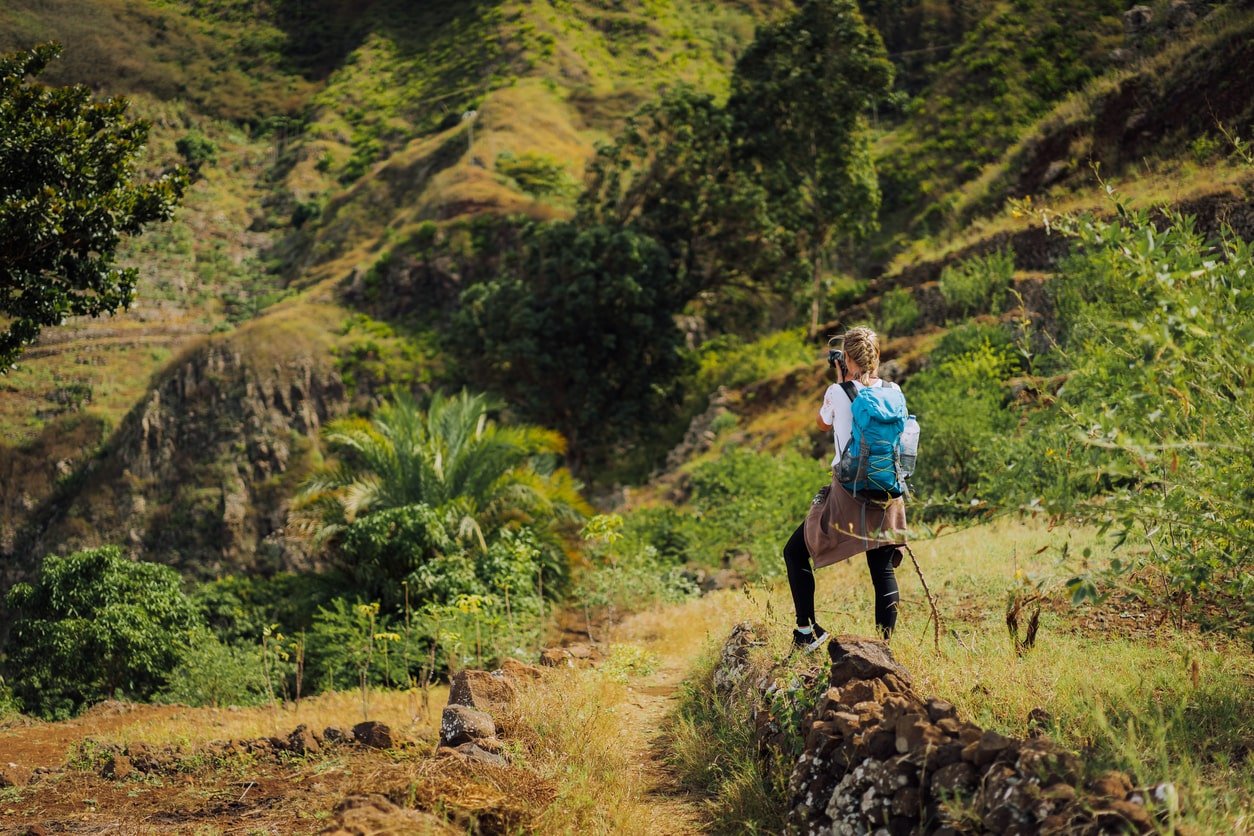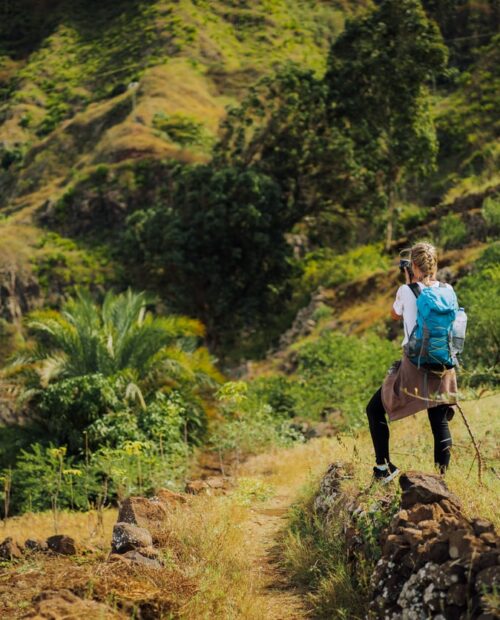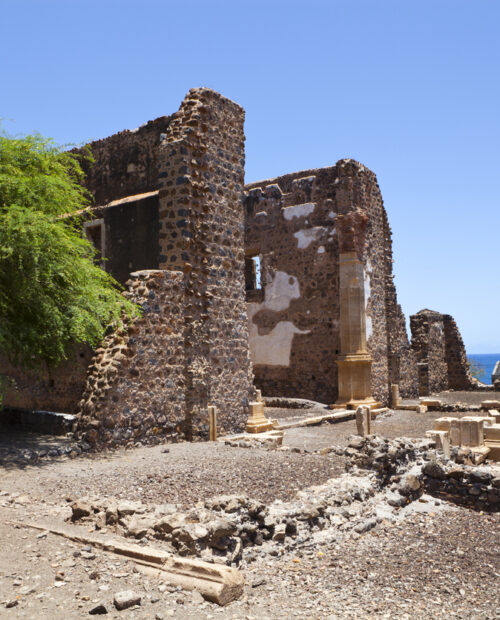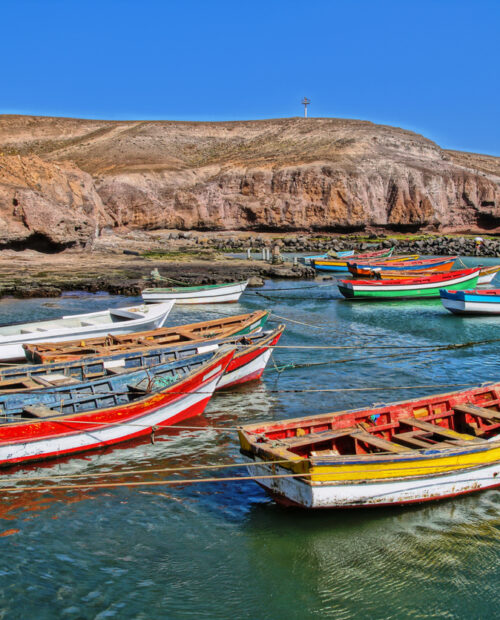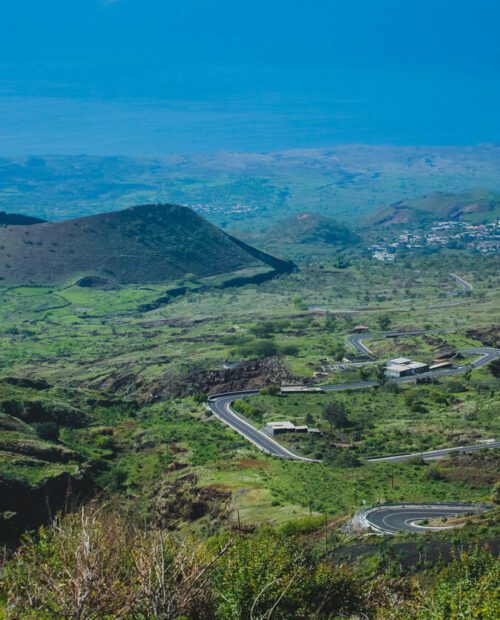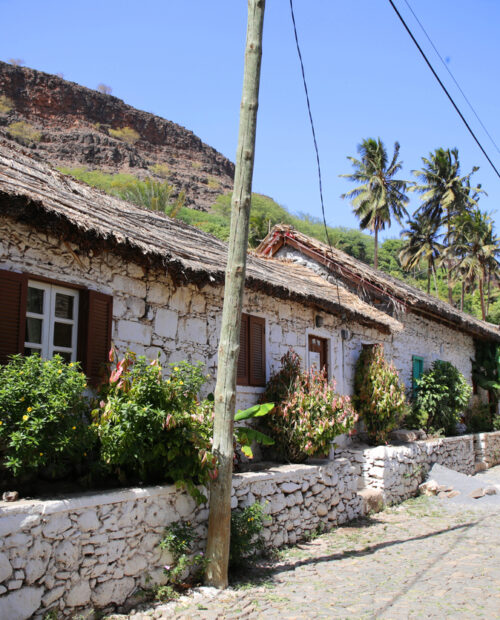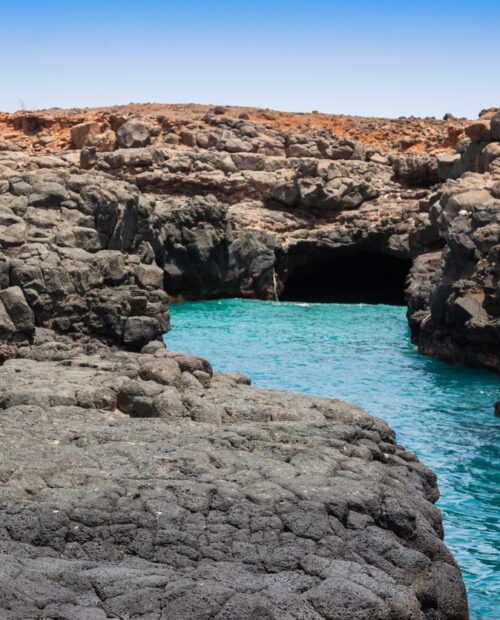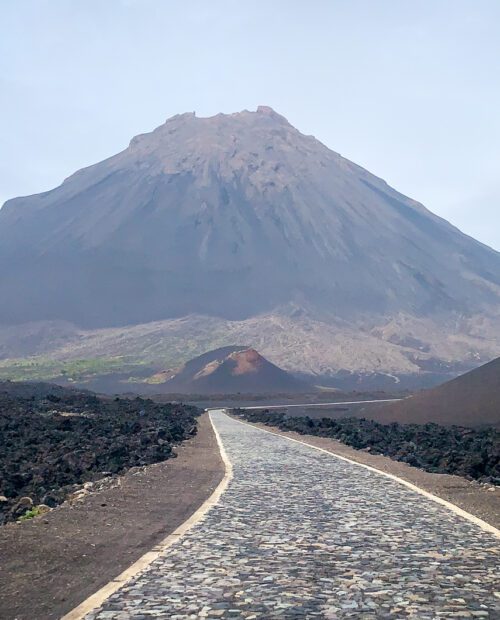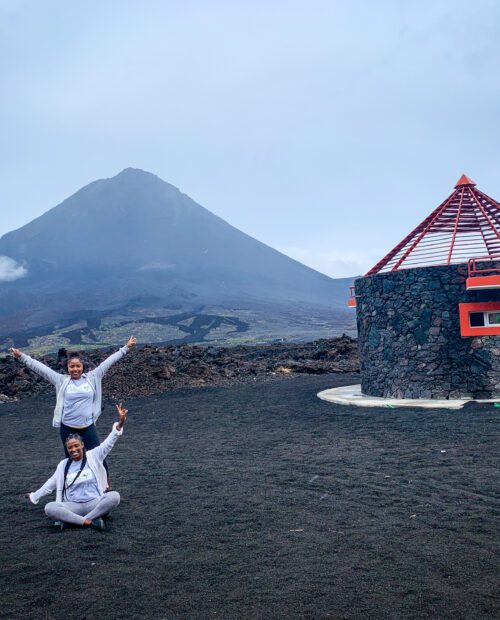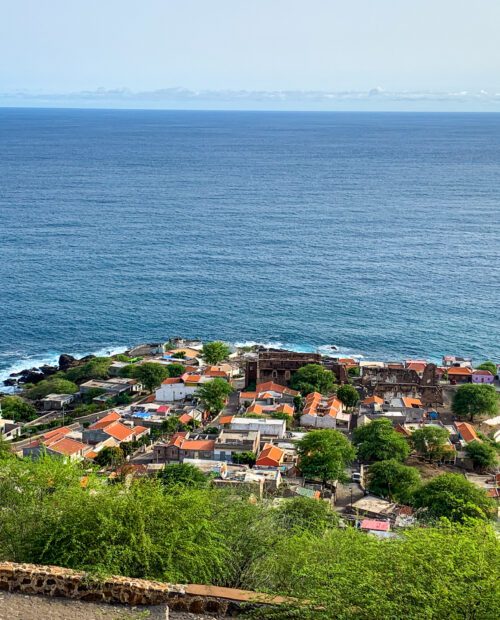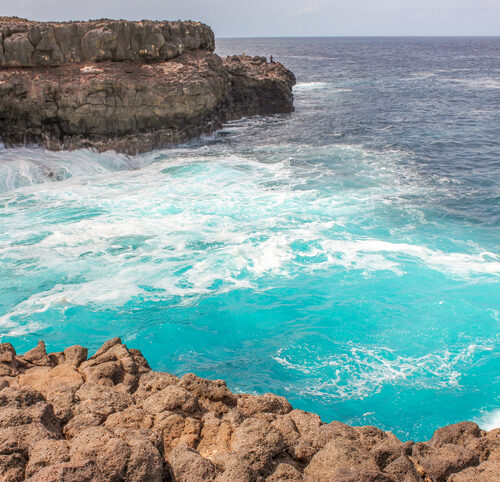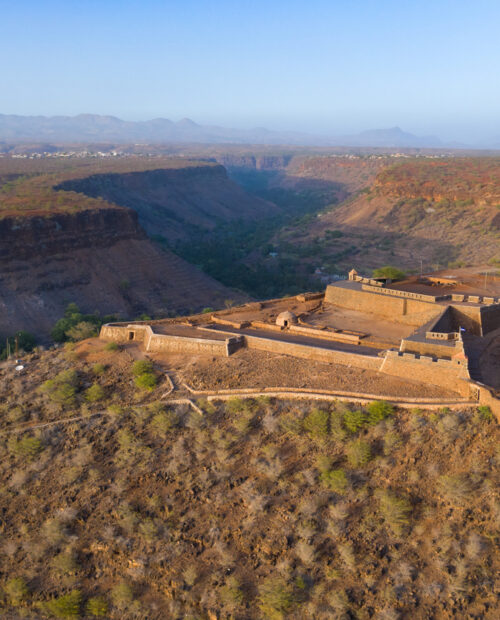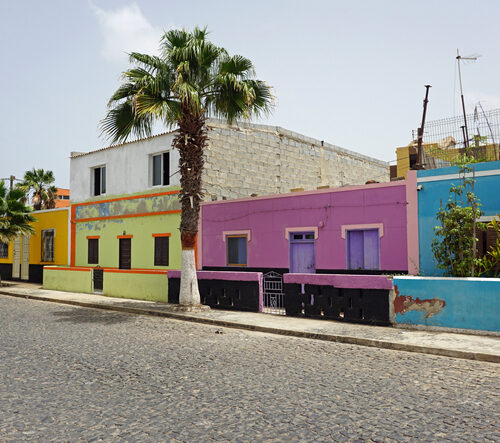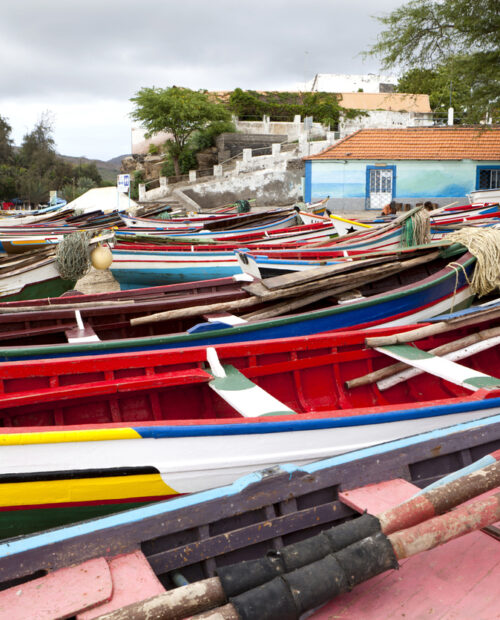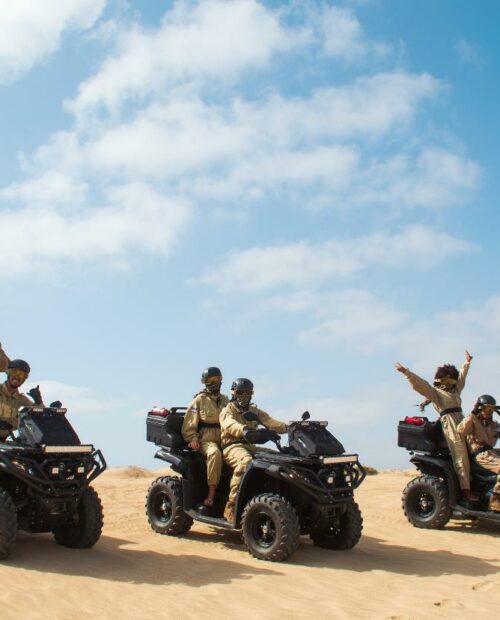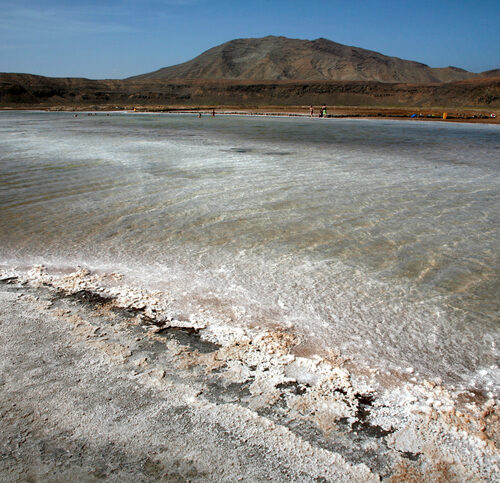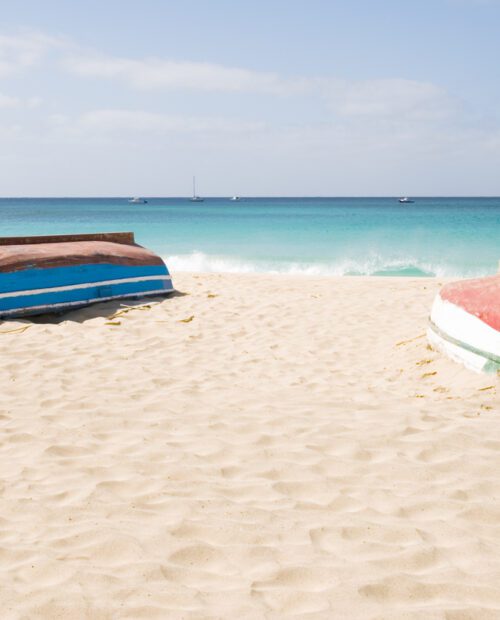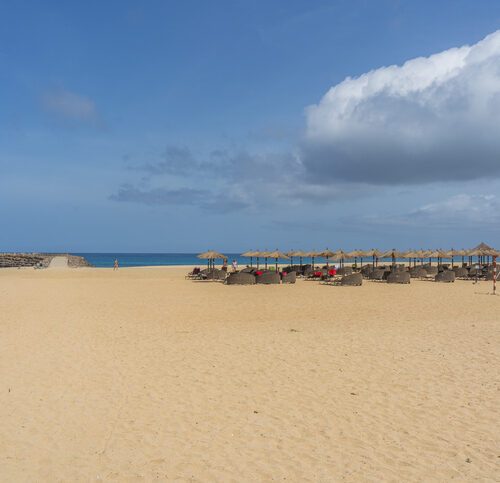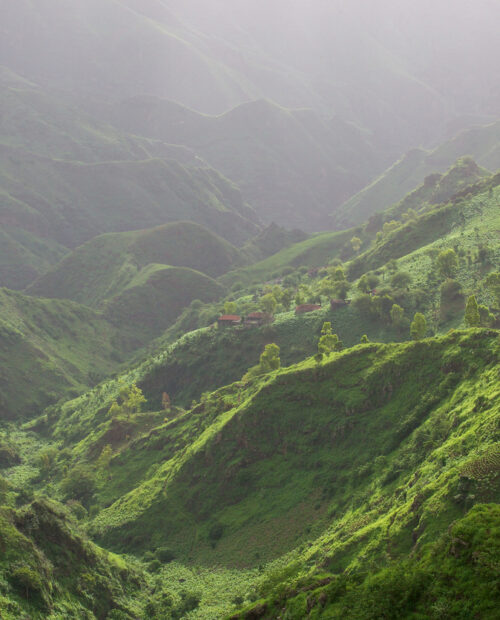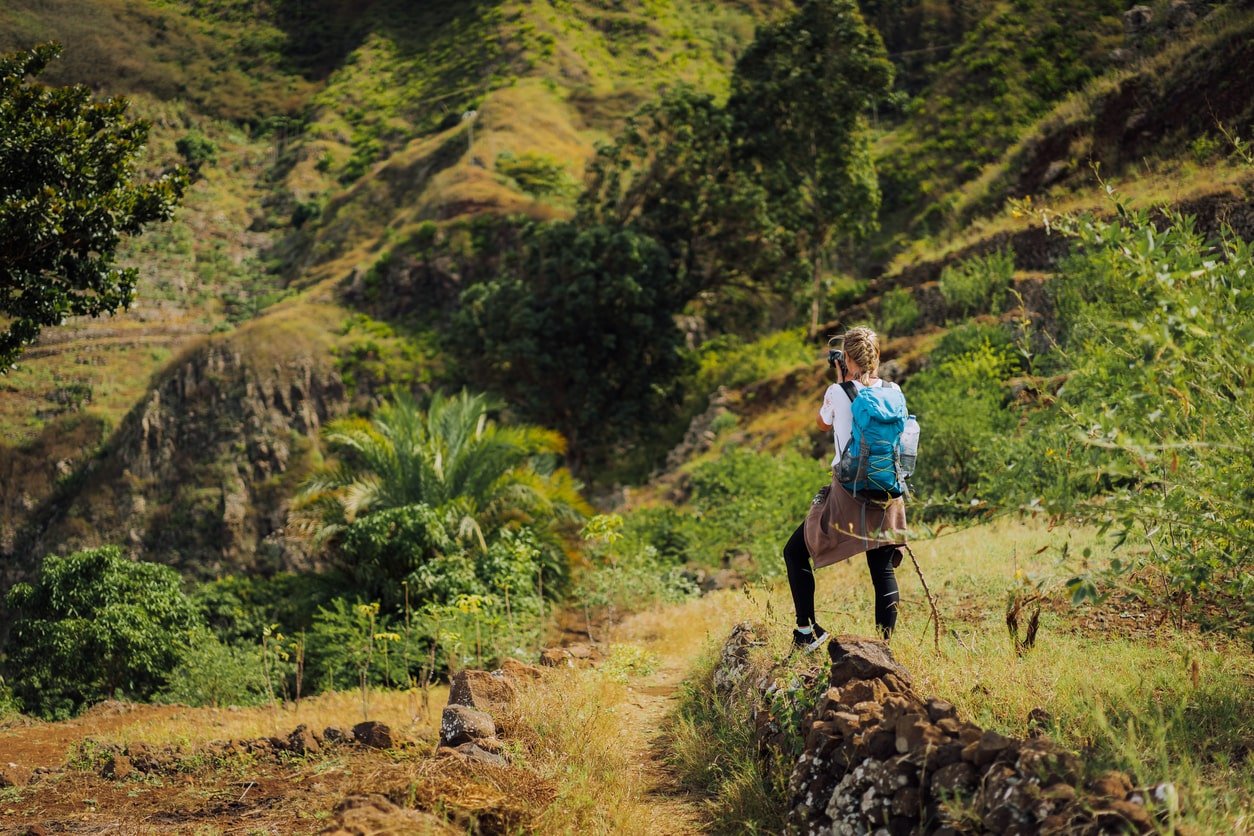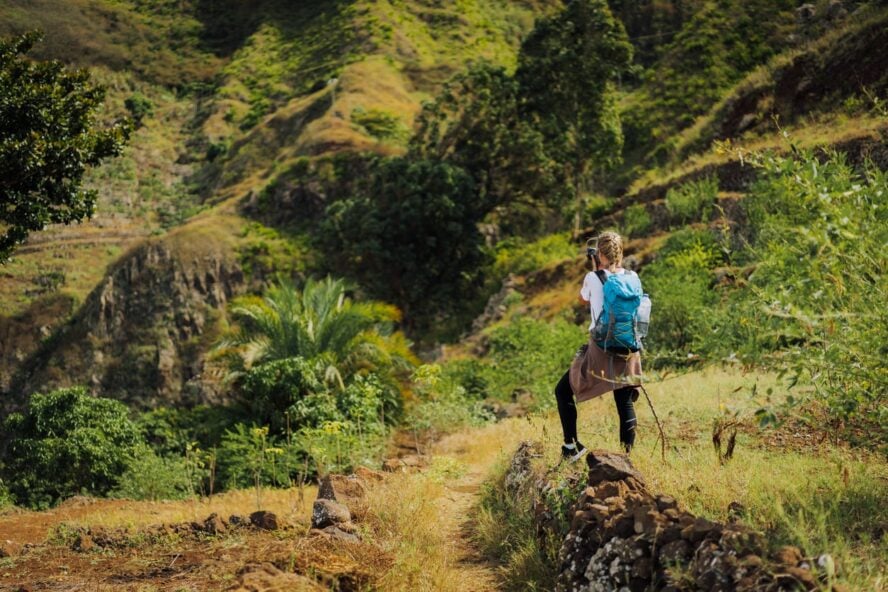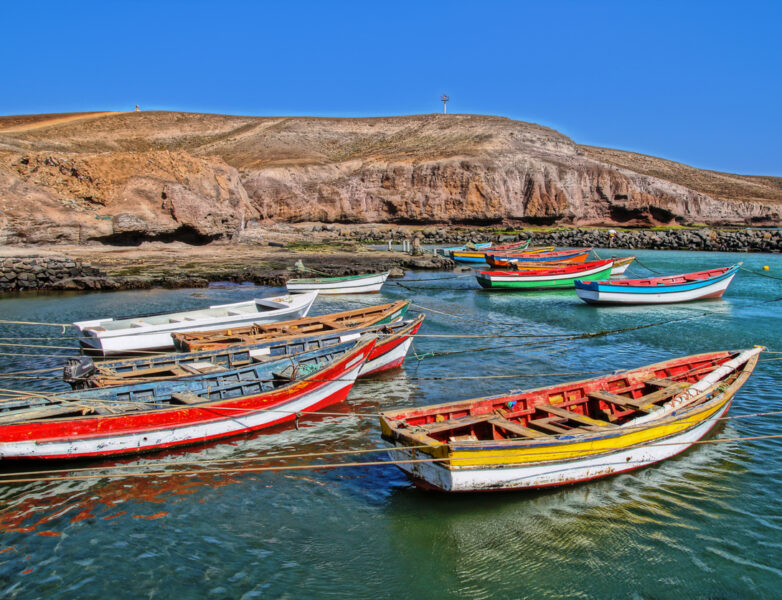 Hiking on the Islands of Cape Verde
5.00

()
Nearest city
Your tour begins in Praia, Cape Verde
Off the coast of West Africa rests Cape Verde, an archipelago marvel of volcanic origin. Many have been enamored by the islands' biodiversity and geologic inception, and after this 9-day island-hopping tour, you will understand why. Traverse natural wonders, learn about the historical background, and feel the morabeza hospitality. Islands of Santiago, Fogo, and Sal each bring something new to the table, whether it's capturing a mirage in an African desert, hiking up an active volcano, or dancing to the tunes of Creole morna music. We don't want to spoil everything, but you can trust Charles Darwin when he says that there's an unspeakable pleasure of walking under a tropical sun in Cape Verde—witness it yourself!
Hike up to the third highest mountain in the Atlantic

Explore fields of exotic fruits and relish Cape Verdean cuisine

Traverse lush prairies sheltering endemic species and experience mirages in deserts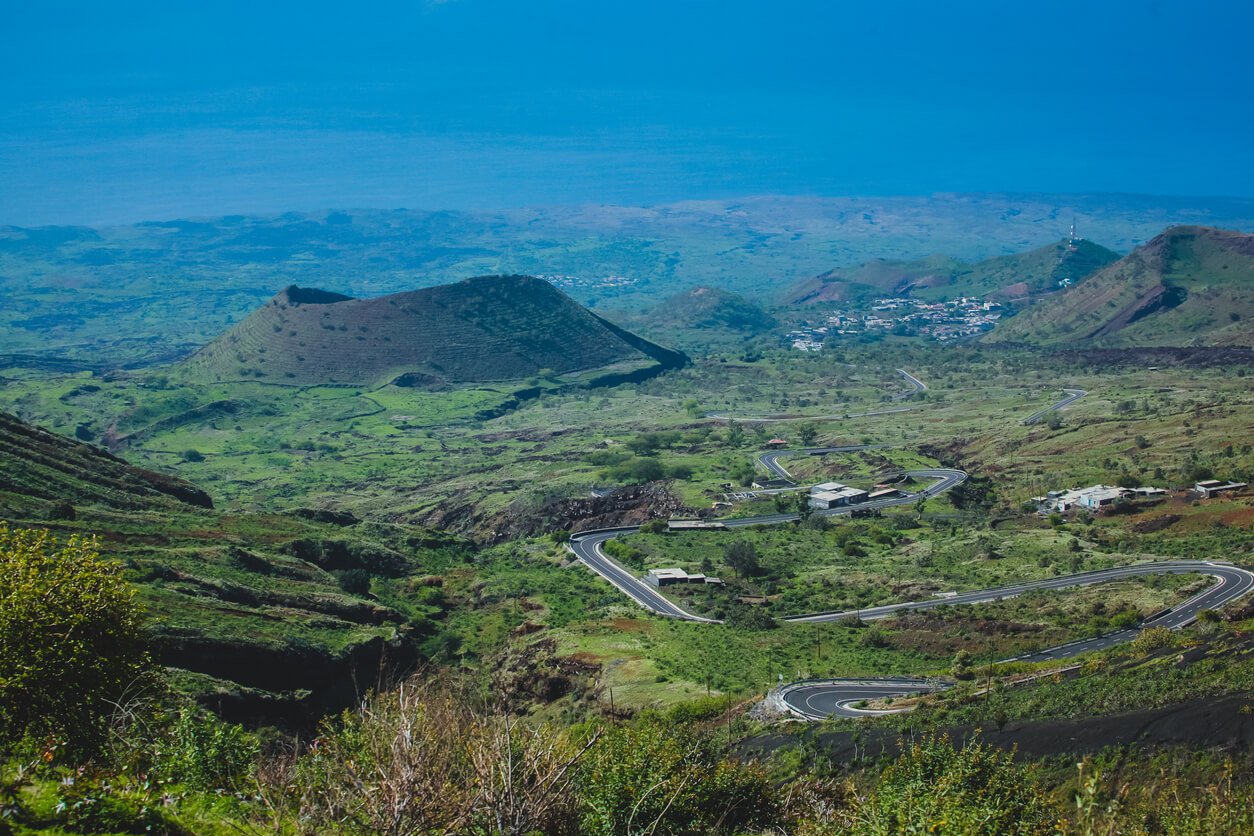 Itinerary
Cape Verde has it all—mountains to climb, sandy beaches next to turquoise waters to unwind at, and fantastic cuisine to try out. This 9-day hiking tour takes you to three islands: Santiago, Fogo, and Sal, with each of them offering novelties you won't see elsewhere. One day you're sleeping in bungalows with a mighty volcano towering over you, the other you're sipping a cocktail in a hotel overlooking the bay. With the friendliest and most knowledgeable guides you can imagine, you'll never want to leave this archipelago country.
Your whole first day is dedicated to arriving at Santiago Island and relaxing at your hotel. Your accommodation for the Santiago stay is ApartHotel Deluxe or Hotel Santa Maria, both of them in the city center, the safest area of the town. Feel free to go out and explore the city or go to one of the many quality restaurants near your hotel. Prepare for the adventure ahead!

The early bird gets the worm, so make sure you're ready everyday at 8 a.m. Drive through the mountains to the Serra Malagueta Natural Park. As you traverse the green park with lush peaks surrounding you, listen to your tour guide talk about the local flora and fauna—spanning 774 hectares, the park is home to 28 endemic plants and 8 endemic bird species. After the tour, head to one of Santiago's best hidden gems: the Cuba Natural Pool. Enjoy basking in the sun while the guides prepare a barbecue, followed by a drive back to your accommodation in Praia.

Meals: Breakfast and lunch

Hiking: 8.5km/ 5 miles

Today's schedule takes you to the verdant volcanic valley of Calabaceira, where you'll pass by the famous baobab tree—the tree of life— recognized by Charles Darwin in his writings. Talk with the local farmers and ramble through their fields of sugar cane, mangos, bananas, cassavas, and more! After that, head to Cidade Velha, a UNESCO World Heritage Site. Learn about the city's history as the first European colonial town in the tropics, its transatlantic slavery role and pirate attacks. Tour preserved 15th-century remnants: São Francisco Convent, Banana Street, the former slave market, and the Royal Fortress of São Fillipe. Savor the local cuisine at a typical Cape Verdean restaurant.

Meals: Breakfast and lunch

Hiking: 5km/ 3 miles

Change of islands! Take a 35-minute flight to Fogo Island, and head straight for its capital São Filipe. Wander around this charming city and admire sobrados, colorful colonial houses. Go to the Municipal Museum, where you'll acquaint yourself with the local history. Next up is Cape Verde's highest mountain: admire the active Fogo volcano of the Chã das Caldeiras National Park. It's time to relish the local cuisine at tonight's dinner, accompanied by the sounds of Creole music. The tunes and the locals' morabeza, meaning hospitality, will be inviting you to go dancing! Feel free to explore the town on your own—we suggest tasting some of the best wines on Earth. Accommodation for the following two days is one of a kind: recharge your batteries in round-shaped bungalows with an epic backdrop of the mighty volcano.

Meals: Breakfast, lunch, and dinner

Embark on a guided hike up Pico do Fogo, the highest mountain in Cape Verde rising 2,829 meters (9,281 ft). Go to Chã das Caldeiras at 1,730m (5,676 ft) and stroll through vines, apple, fig, and pear trees. Learn about the most recent eruption that covered the city with lava. Trekking this arid landscape, reach the crest of the mountain—the third highest mountain in the Atlantic Ocean. Take in panoramic views of the island, maybe even the neighboring islands if the weather serves you! Have a picnic at the top, after which you can start the descent, running down towards Chã das Caldeiras in the lava ash. Last night in the bungalows!

Meals: Breakfast and dinner

Hiking: 9km/ 5.5 miles

Your final island of the tour is Sal Island. As you land, head to your Odjo d'Agua hotel in Santa Maria. Dinner with a view of the bay, a stroll through the city center, or a wonderful sand beach right in front of the hotel—the choice is yours. Enjoy Santa Maria by night.

Meals: Breakfast

The west coast of the island is the starting point of your quad bike adventure. Drive to the Lion Mountain in Murdeira Bay, the Fontona oasis, and the fishing village of Palmeira, the main port on the island. Keep going to the northwestern part and admire the natural swimming pools of Burracona. Continue on to Terra Boa, a true African desert, where you'll experience mirage effects. Stop at the top of Pedra de Lume, with the old crater of a volcano, and find the second most salty water in the world. Final stop is Shark Bay, where you can check out lemon sharks in their natural habitat. Head back to Santa Maria and enjoy the rest of the day!

Meals: Breakfast

Today's all about soaking up those last rays of sunshine on the Santa Maria Beach. Splash around in crystal clear waters or feel free to ask your friendly guides for any pieces of advice on what to do in the city. You've got the whole day to yourself!

Meals: Breakfast

After breakfast, you'll be picked up and transferred to the island airport. Fly back to Santiago and catch your flight back home. If you're not yet ready to say goodbye to "La Morabeza Crioula", feel free to ask your guides for advice on accommodation and activities. They'll be glad to help you!

Meals: Breakfast
Meet your guide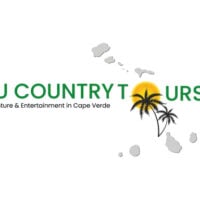 Bu Country Tours
Bu Country Tours
Bu Country Tours aims to offer clients unique and unforgettable experiences in Cape Verde, based on professionalism and environmental responsibility. With their extensive knowledge of the country and the quality of services, they have become the leading expert in tours of Cape Verde. Besides providing you with memories for a lifetime, their focus is also on rural and sustainable tourism.
Extremely happy with our trip to Cape Verde and the services provided. Everyone in the company was very friendly and helpful and our stay in Cape Verde went very smoothly. It's a beautiful country with amazing people and Bu made everything easy and maximised our time. Highly recommend this company.
Absolutely wonderful! You 100% want to work with them. One of the best companies I have ever worked with in my life. They went above and beyond in so many aspects, I can't even begin to tell you because it would take too long. They treated us like family, with love, care and respect. They gave us so much of their time, always available anytime of day or night. I can't say enough good about them. We had a tremendously enjoyable experience touring Cape Verde on Santiago and in Sal. I will never forget the hospitality they showed us. We would have never gotten to know Cape Verde the way we have without them.
Things to know
57hours is committed to providing safe outdoor adventure experiences. We require all guides using our platform to have a COVID-19 safety plan and to make the details of that plan accessible to travelers. In most cases, group sizes will be reduced, guides will avoid overcrowded locations, and other safety measures will be met depending on the location and activity. 

We also expect clients to respect local regulations and take measures to protect themselves, their guides, and the communities they're traveling to. For more information on COVID-19 measures in Cape Verde, please refer to Cape Verde's Travel Recommendations. 

Please contact us if you have any questions or require further information. We are happy to provide you with the most up-to-date information!

What you get on this adventure:

An experienced, local hiking guide with extensive knowledge of the area

9 days of guided hiking in the Cape Verde Islands

8 breakfasts, 3 lunches, 2 dinners 

Domestic flights between the islands

Transportation during the tour

Airport pick-up (day 1 of the tour or the day prior to it) and drop-off

Group tours as mentioned in the itinerary

All entrance fees for activities, monuments, and tastings from the itinerary

Service charges and VAT

It is possible to cater to special dietary requirements, such as vegan or vegetarian diets. Let us know if you have any dietary restrictions.

Domestic flights have luggage restrictions. Checked-in luggage includes 1 suitcase up to 23 kg/ 50 lbs and you can bring 1 carry-on bag up to 5 kg/ 11 lbs per person.

What's not included:

Transportation before and after the tour

Accommodations before and after the tour

Meals not listed above

Visa or mandatory airport security tax fees (TSA)

Tourist tax (2 euros per person/ per night, to be paid in each hotel)

Guide gratuities — optional

No previous hiking experience is necessary for the guided hiking tour in Cape Verde, but you still need to have reasonably good fitness. In terms of terrain difficulty, almost all hikes are easy-going, apart from the volcano tour which is somewhat strenuous. The most you'll hike per day is 9km (5.5 miles), with 1,050m (3,445 ft) of elevation gain. Not all days will be hiking days, though, so if you can walk for 6 hours for several days, you're good to go!

Here's a list of the equipment you need to bring:

Carry-on day pack up to 5 kg/ 11 lbs

Suitcase/backpack up to 23 kg/ 50 lbs

Hiking poles — optional (but recommended for the volcano tour)

Water bottle or hydration bladder (2L capacity)

Lightweight hiking boots or shoes

Spare clothes for layering

Waterproof rain jacket

Leisure clothing for the evenings

Sunhat

Swimwear, flip-flops or sandals, towel

Toiletries (sunscreen, hand sanitizer, bug spray, toilet paper, etc.)

Headlamp or flashlight

Sunglasses

Camera — optional (but recommended)

Valid driving license for the quad tour — optional

Dress comfortably and for the weather in clothes you can move in. We suggest bringing clothing appropriate for the season. Layers are best and don't wear jeans.

Group sizes and prices:

For these group hiking adventure in Cape Verde, the usual client-to-guide ratio is 8:1. It takes a minimum of 4 people for this tour to operate, while the maximum group size is 16 people. 

The cost does not decrease as the group grows.

Single bedrooms are available for an additional fee.

Min. age requirements:

If you are older than 18, you're good to go.

Minors younger than 18 may be permitted to join the hike on a case-by-case basis, but must be in the presence of a parent or legal guardian.

If your group has hikers under the age of 18, contact us prior to booking to make arrangements.

A $300 deposit to secure your place is due upon booking. The remaining amount is paid sixty (60) days prior to departure. Once the trip is confirmed by the guide, the cancellation policy stated below applies. 

If Client cancels the Booking anytime prior to thirty (30) calendar days in advance of the trip contemplated by the booking, Client is entitled to a full refund, minus the non-recoverable costs incurred with flight. If the trip includes flight or ferry tickets, $50 per ticket is non-refundable after the booking has been confirmed.

For cancellations within 30 days of the departure date, Client is not entitled to any refund.

Your tour starts on the island of Santiago, in the capital city Praia. To get there, most people fly into the Nelson Mandela International Airport, usually from Lisbon. Your guide will come pick you up from the airport and take you to your accommodation in Praia. They'll also drop you off at the Amílcar Cabral International Airport at the end of the tour.