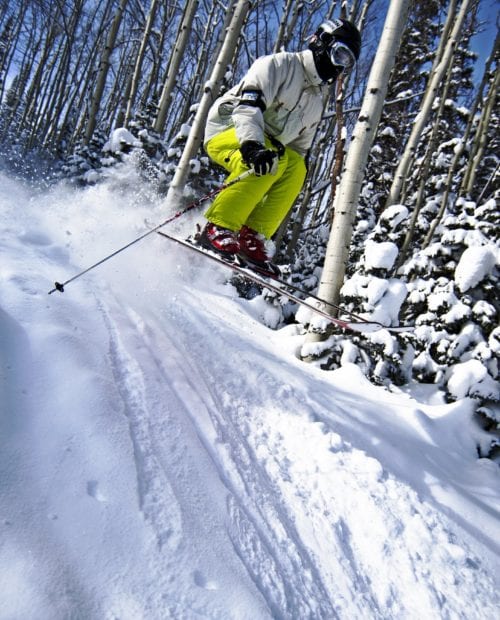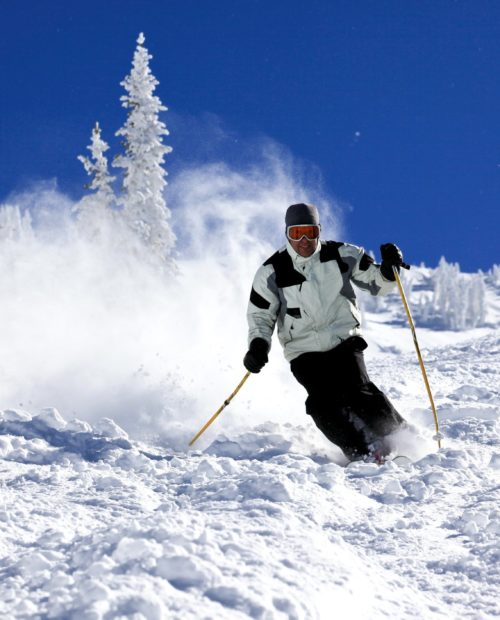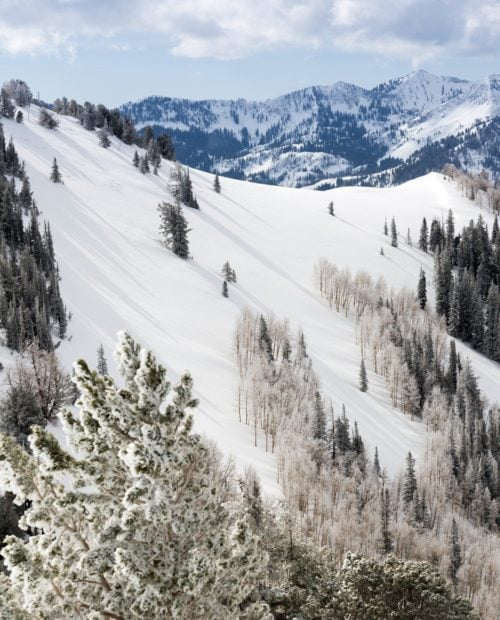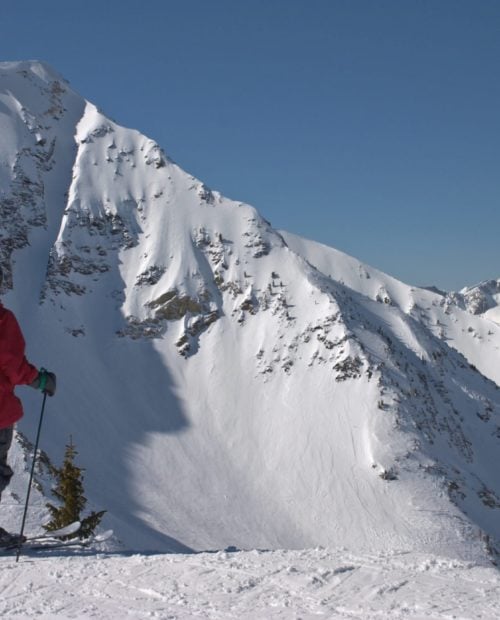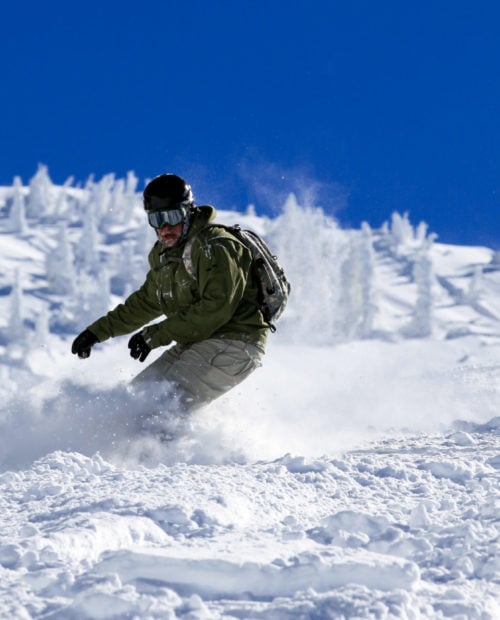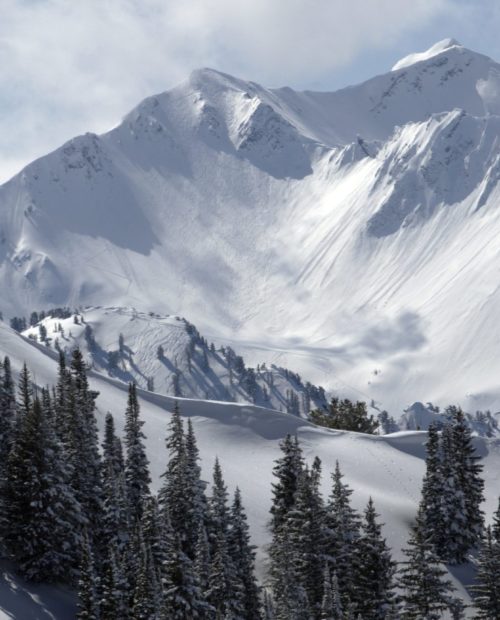 Wasatch Mountains | Utah
Backcountry Skiing in the Wasatch Mountains
Nearest city
Salt Lake City… step off the plane and be on the hills in under an hour
Utah's terrain was made for outdoor adventuring. With some of the best backcountry skiing in the country — and fewer crowds than other hot spots — it's the perfect place to spend a day, or seven, chasing powder. Located on the western edge of the Rockies, the Wasatch Mountains are insanely close to Salt Lake City. You can fly in and be chasing untracked powder within an hour of your arrival. Utah prides itself so much on the quality of its snow that the state's license plates proclaim it has the "Greatest Snow on Earth." There are tons of objectives for every level of skier, from mellow tree skiing to steep couloirs and low angle meadows. So whether you're new to the backcountry, looking for some expert-level areas or want to tackle a multi-day adventure with friends, Wasatch has it all.
Most popular adventures in the Wasatch Mountains
Introduction to Backcountry Skiing Course
from $175 per person
·
1 day
In this one day instructional clinic, you'll be introduced to the basics of backcountry skiing. You'll learn everything from how to use skins and alpine touring equipment, to avalanche safety and trip planning. By the end of the day, you'll be earning your turns in Utah's Wasatch Range. This is the perfect introduction to backcountry skiing for someone who's skilled on the resort but ready to level up their adventure game.
Private Day of Guided Backcountry Skiing in the Wasatch Range
From $175 per person
·
1 day
You'll be paired with an experienced, certified backcountry guide for a day of powder chasing in the best locations the Wasatch area has to offer. Your guide will select objectives based on your ability and use their intimate knowledge of the area to seek out the best conditions for your trip. Ski alone with your guide or take a few friends along on your private adventure. Whether you're looking for gladed tree skiing or skiing steeps, your custom tailored day will rank among the best days you've ever had in the backcountry.
Multi-Day Ski Tour in the Wasatch Range
From $855 per person
·
4 days
Spend four days in the Unita Mountains, sleeping in a backcountry yurt and getting first tracks in the morning, right out your front door. You'll be transported in most of the way, and spend the last two miles skinning in. The yurt can accommodate at least four people, so make it the group adventure of a lifetime. It's the ultimate all-inclusive disconnect.
Women's Backcountry Series
Have the season of a lifetime alongside other adventure-driven women and backcountry professionals. In this touring program, you'll log more than 56 hours in the field gaining the knowledge, skills and confidence to become a backcountry aficionado. Leave the resort behind, ski epic untracked lines, and gain a new community of lifelong friends.
Things you need to know
When is the best time to go?
February and March have the greatest snowfall and are the peak months for visitors, but there is plenty to ski in early winter and late spring.
What if I've never backcountry skied?
There are tons of objectives for every level of skier and a guide will tailor your adventure to suit your skills. Keep in mind, you will need to be on your feet for 7-8 hours per day. All participants should feel comfortable carrying a loaded pack and skinning up variable degrees of terrain.
Is there a minimum age requirement?
Some guides in the Wasatch area limit service to anyone 16 years of age or older. In some cases, some age restrictions can be waived if the legal guardian is present and skill level is appropriate for everyone in the party. Please contact us for more details.
Group sizes and pricing
Group sizes are usually between 1–4 people with one guide. Also, remember that the costs decrease as the group grows, so it's the perfect opportunity to hit the backcountry with friends and family.
Cancellation policy
Each guiding service sets its own cancellation policy. All policies regarding cancellation, rescheduling and trip insurance will be clearly laid out by your guide prior to booking your adventure. Contact us if you'd like more information on a specific adventure.
What about bad weather?
Inclement weather can always get in the way of outdoor adventuring. Snowstorms can limit visibility and sometimes even sunny weather can pose avalanche risk, but your guide will make an informed decision on what objectives are safest and best for your day in the backcountry. In most cases, if you're prepared with the right gear, a little bad weather won't stop the fun. But, if Mother Nature hits you with an unexpected curveball, your guide will know the best course of action to take. Prior to booking, your guiding service will provide you with all the details you need to know.
Brief background of the area
The area is known to get upwards of 500" of snow a year, and there are places to ski for every skill level. The resorts in the area — legendary ones like Alta, Solitude, and Brighton — all have incredible backcountry access to both Big and Little Cottonwood Canyons. If you want to mix up your terrain options, head a little farther east to Park City and try some of the backcountry terrain there. On Mount Superior, ski a breathtaking 3,000ft from mountain to highway or take on some accessible beginner terrain at Mill D North Fork. With so much to explore, hiring a guide is the best way to ensure you're getting the best this area has to offer.
Do I need a permit?
In most cases, your guide will take care of all permits required, but in instances where there are additional requirements, your guide will let you know what those are prior to booking.
Getting there
Arrive at Salt Lake City, and you can potentially be skiing within an hour.
Gear list
Synthetic or merino wool top and bottom base layers
Soft shell or fleece jacket and a puffer
Waterproof/windproof shell jacket with hood and shell pants (preferably with full zip sides and built-in gaiters)
Synthetic or merino wool socks (sized for your boots). Liners recommended
Gloves: 1 light, 1 medium, 1 heavy pair
Medium ski hat or balaclava
Baseball cap or visor for sun protection
Buff
30-40 litre ski pack
Insulated water bottle or thermos with 2L of water and a day's worth of snacks
Sunglasses
Ski goggles
Sunscreen and lip balm
Headlamp (with extra batteries)
Boots: crampon compatible mountaineering boots, alpine touring, telemark, or snowboarding boots (available to rent)
Skis or splitboard with compatible binding for boots (available to rent)
Climbing skins (available to rent)
Ski poles (available to rent)
Helmet (available to rent)
SNOW SAFETY EQUIPMENT:
Transceiver/ beacon (required and available to rent or included)
Probe (required and available to rent or included)
Shovel (required and available to rent or included)
Belay device (required and available to rent or included)
Harness (required and available to rent or included)
Straight-shaft mountaineering axe (in some cases)
Willie Benegas
IFMGA mountain guide
Willie is based out of Sandy, his home in the Wasatch Mountains of Utah. He's the c...
Todd Passey
IFMGA/AMGA Rock, Alpine and Ski Guide
IFMGA/AMGA Rock, Alpine and Ski Guide
IFMGA/UIAGM licensed Mountain Guide living in Utah. Todd has been guiding since 200...
John Mletschnig
AMGA Ski Guide, Alpine Guide Course, Assistant Rock Guide
AMGA Ski Guide, Alpine Guide Course, Assistant Rock Guide
Life-long skier, climber, and owner and lead guide of The Backcountry Pros, John wo...
The Mountain Guides Utah
The Mountain Guides Utah
Formerly known as Jackson Hole Mountain Guides, The Mountain Guides Utah is a branc...