Riding the Whole Enchilada is like a right of passage for most mountain bikers. The world-famous shuttle trail is a spectacular way to spend a day, traveling from high alpine sections that evoke the mountain biking in Colorado all the way down to the Colorado River via around 30 miles of technical singletrack. Since there is snow in the La Sals for much of the year, the shuttle from town drops you as high as conditions permit. If you're determined to ride the entire thing, it's best to visit in the fall when the snow has melted out.
Endurance is key to this bucket-list trail for mountain bikers
A brutal 1,000-foot climb up Burro Pass kicks things off, where you'll top out at 11,126 feet before descending almost 8,000 feet back to town. The difficulty of the Whole Enchilada comes mostly from the duration. There's plenty of rock tech and a few hike-a-bike sections, but the terrain is mellower than most black-rated trails in the Moab area. Still, it's easy to get in over your head, especially if someone has a mechanical.
Especially for the uninitiated, the Whole Enchilada is the perfect trail in Moab to hire a mountain biking guide and gain peace of mind.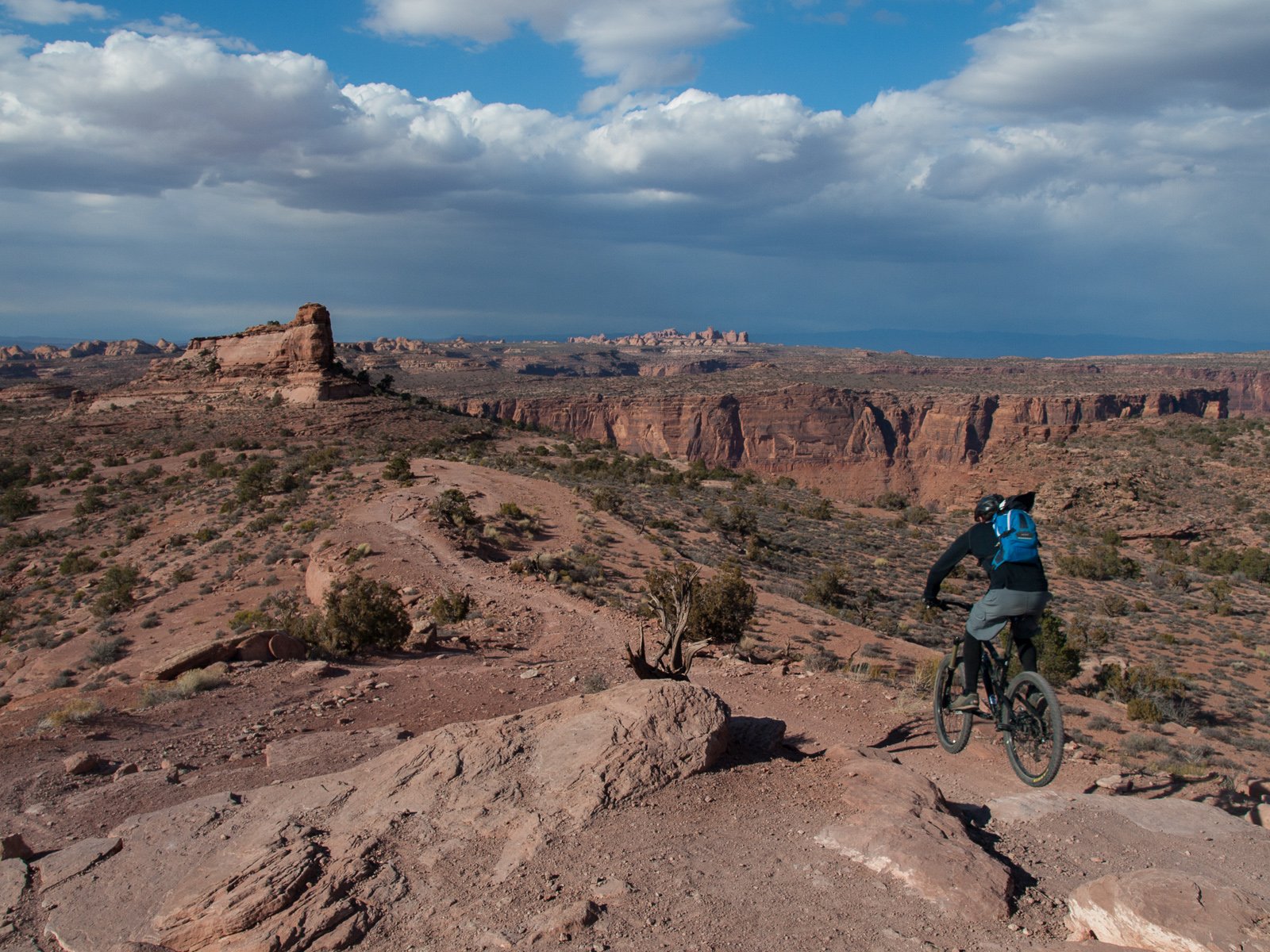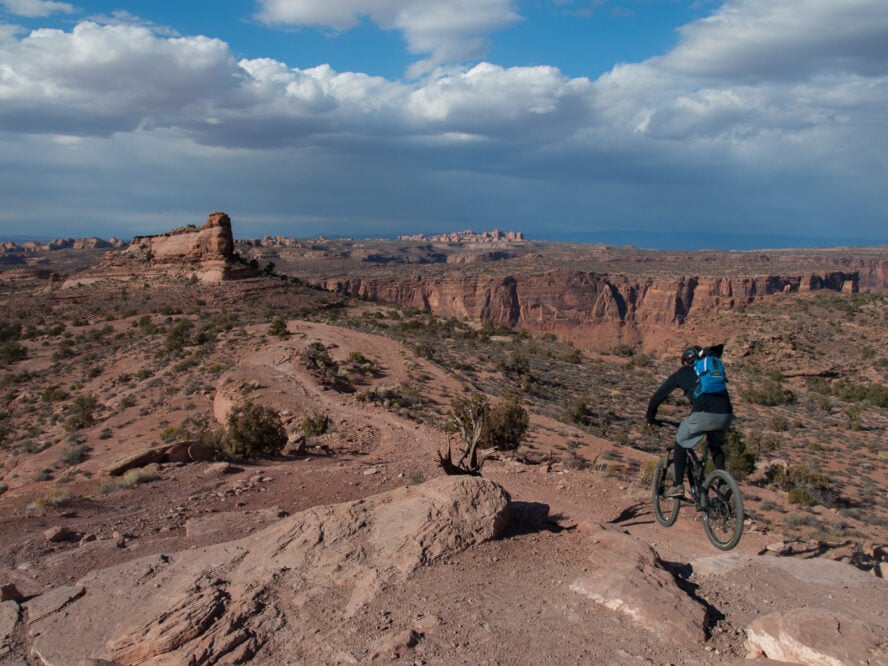 My advice for staying safe, warm and prepared for adventure
If anything goes wrong, you're a long way from town so make sure everyone in your group has adequate food, water, and basic repair tools. Even the bail points down the access roads end up taking forever, and aren't actually much easier than just riding the whole trail. I've found it's best to ride it with a smaller group since the more riders you have in your party the longer everything takes. I've made the mistake of not bringing enough warm clothes, which is easy to forget when it's 80 degrees in Moab. Burro Pass is above 11,000 feet and is almost always cold.
Some choose to self-shuttle through the Sand Flats Recreation Area to just ride the 11-mile Porcupine Rim section, the last segment of the Whole Enchilada. Cruising down endless drops and ledges on Porcupine during sunset is an experience every rider should have at least once.