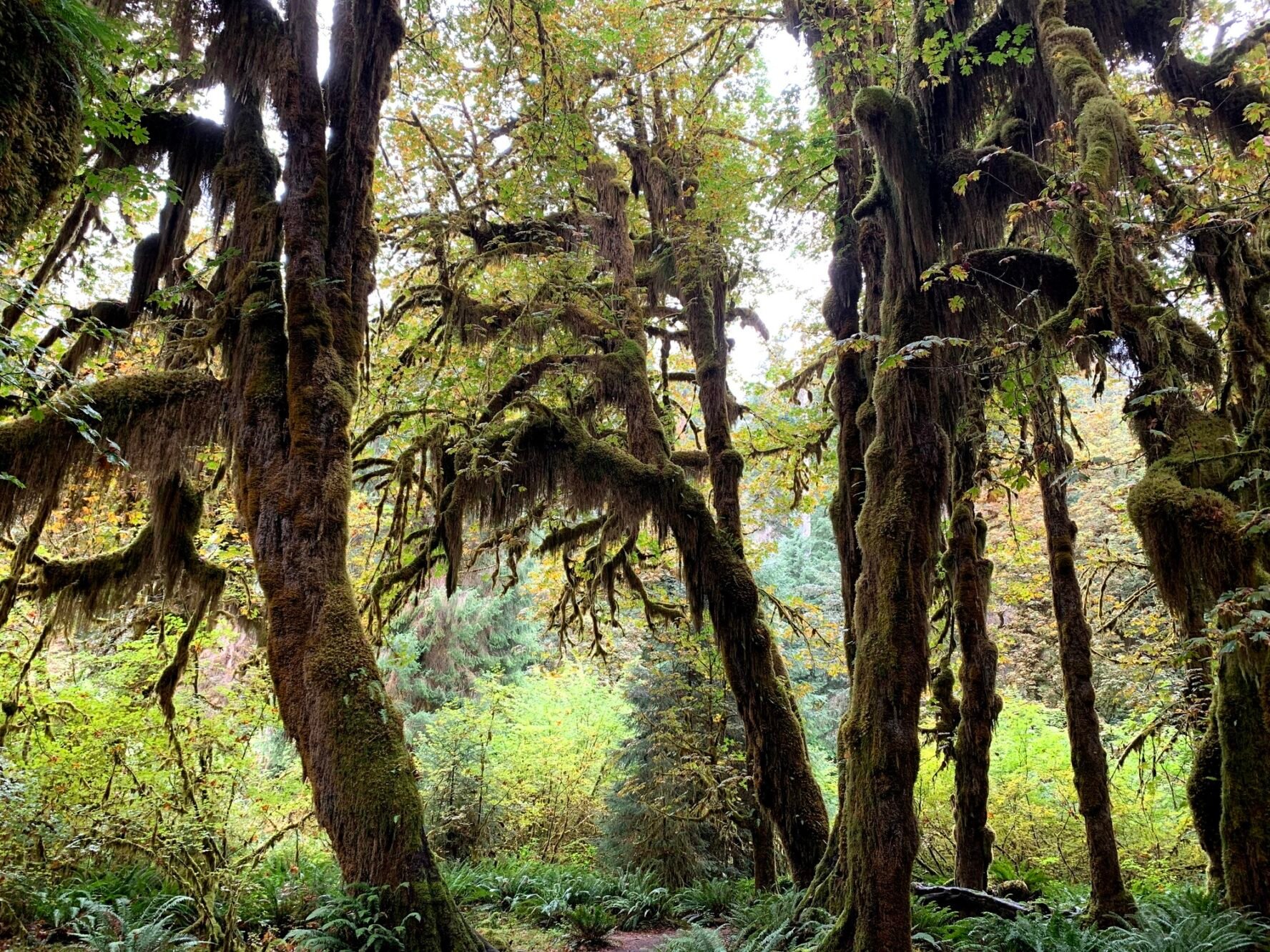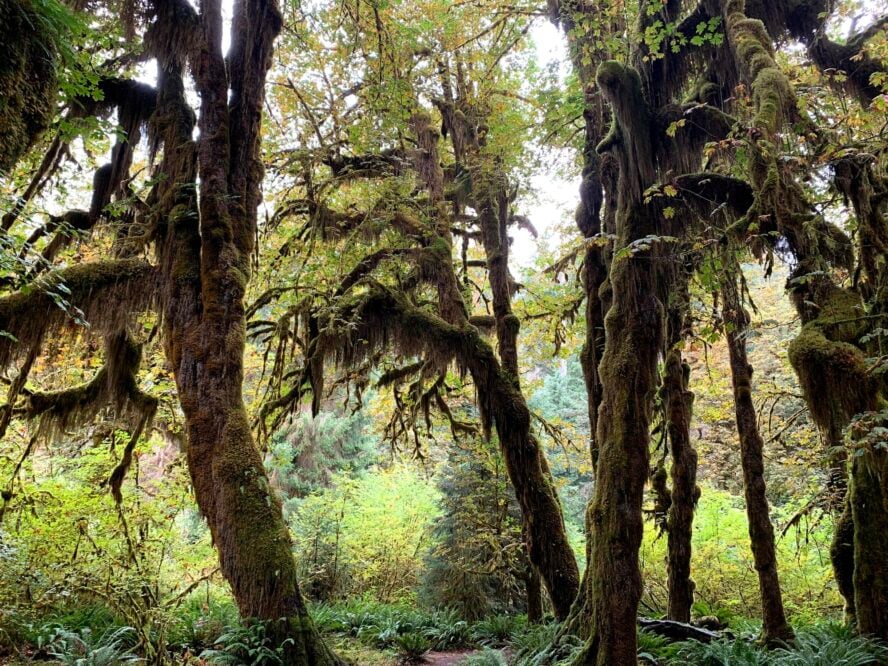 Olympic National Park is located in the Northwestern part of Washington, covering the majority of the Olympic Peninsula. With an uncanny overlap of forest, mountains, and sea, it's a unique climate zone and boasts some of the best hikes in Washington.
A Different Kind of Paradise
Primarily a temperate rainforest, Olympic National Park is packed with some of the most dense, mossy, and mystical landscapes I have ever seen. Thick old-growth forests are covered in dense green clumps and fungi from floor to canopy. Lush rivers weave between their massive roots, shimmering where rare sunbeams penetrate. The park is surrounded on three sides by a moody coastline characterized by jagged rock formations. Large groves of coniferous trees grow on the beach, a dramatic transition from forest to sea. The beaches of Olympic National Park are often cold and shrouded in mist, but on clear days they give way to stellar views of the looming Cascade Mountains, as epic as the vistas along the
best Grand Canyon hikes
.
Choose Beaches, Mountains, or Both
Olympic National Park is perfect for day hikers. A plethora of quality out-and-back trails boast beautiful views a short distance from the trailhead. One of my favorites is Hurricane Hill. This moderately challenging 3.4 mile trail takes you up above the tree line to some amazing alpine vistas. If you prefer beach scenery, head to Cadillac Beach. It offers the perfect combination of sweeping coastline to rival the
hiking in San Diego
, jagged rocks, and beach camping. To backpack in Olympic National Park, it's best to have some previous experience. Long distances between campsites and limited exit points to the main road demands some logistical decision making. On the plus side, if you're a seasoned backpacker looking to escape the crowds, it's easy to do. With some planning, backpacking here can be a sacred experience. I recommend starting in the Hoh Rainforest where you can create your own route from a network of interlacing trails and campsites.