Monarch Pass in San Isabel National Forest features a stunning, albeit challenging, high-alpine ride with an atmosphere akin to mountain biking Switzerland. Monarch Crest Trail is one of Colorado's three IMBA Epic routes starting on the east side of Monarch Pass. Riders ascend 2000 vertical feet and travel above 12,000 feet elevation. The reward is that you'll enjoy outstanding mountain views in all directions.
The iconic Monarch Crest Trail is actually three trails in one 14-mile point to point, following a section of the Continental Divide Trail. I recommend nabbing a shuttle service for an easy drop off. Otherwise, use two cars and some friends.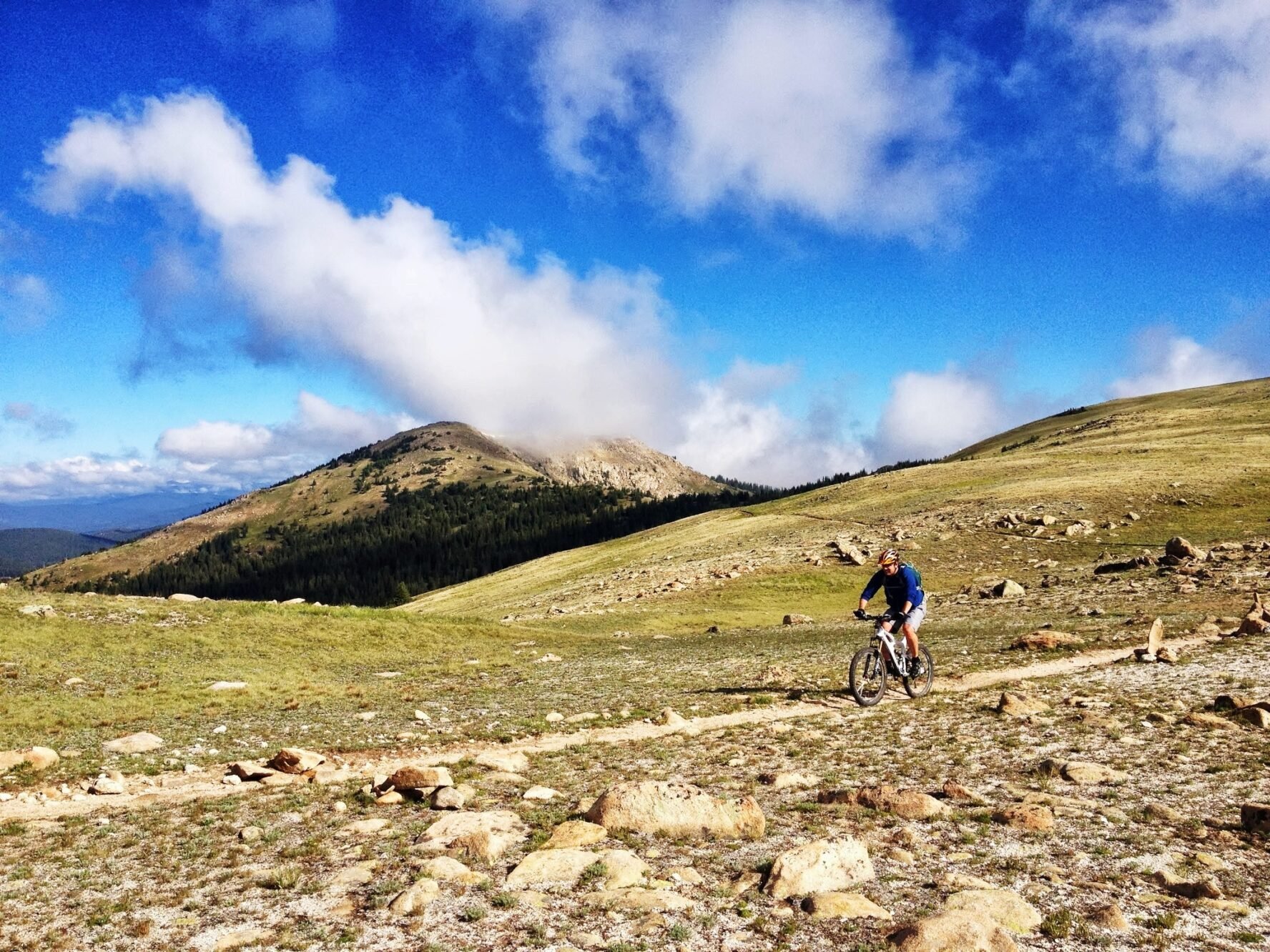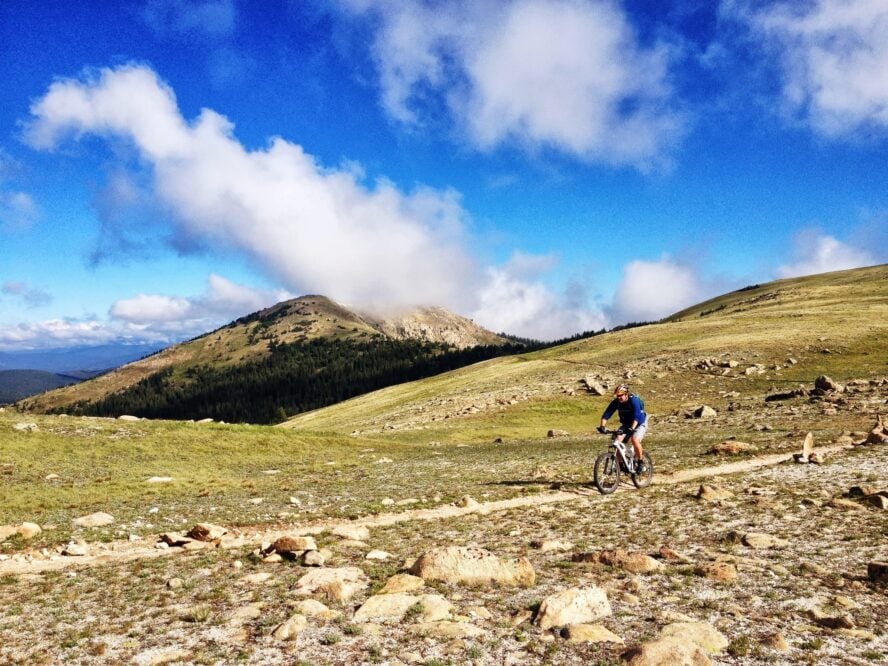 A 15-mile trek with significant climbing up a dirt road will get you onto Monarch Crest Trail. It starts mostly flat and winds through pines before meeting Silver Creek Trail for another 4.5 miles of chundery downhill. You'll hit some technical terrain, features and vantage points and technical terrain that will make you feel like you're mountain biking in California.
The trail runs right into the largest section of the ride on the Rainbow Trail for nine miles of additional traversing, climbing and descending, featuring a short rock and root garden climb to start, and a speedy, technical finish. It's a total of 36 miles back to Poncha Springs, with the last five downhill miles being paved.
How hard is the Monarch Crest Trail?
A challenge is all the eye of the beholder. Climbing 2,000 vertical feet is no joke and takes the majority of the time on this trail. Altitude is also not to be underestimated. Weather can also change at the drop of a hat and lightning is always a risk when traveling in the high country of the Rockies.
Bring layers and start early to avoid afternoon storms, although the changing climate means they're less of an issue these days. If you're traveling from sea level or low-elevation areas, do yourself a favor and a day or two to acclimate.
Fortunately, the Arkansas River is a main attraction in Salida and nearby Buena Vista. Plus, you won't want for dining, shopping, breweries and live-music opportunities in the summer. I recommend you stay in the charming town of Salida, just north of the trail. The trailhead is just 19 miles from Poncha Springs, and another more low-key lodging option.