Scroll through the hashtag #japow on social media and you'll see skiers plowing through a sea of seemingly perfect white snow. But, does Japan powder live up to the hype? Most definitely!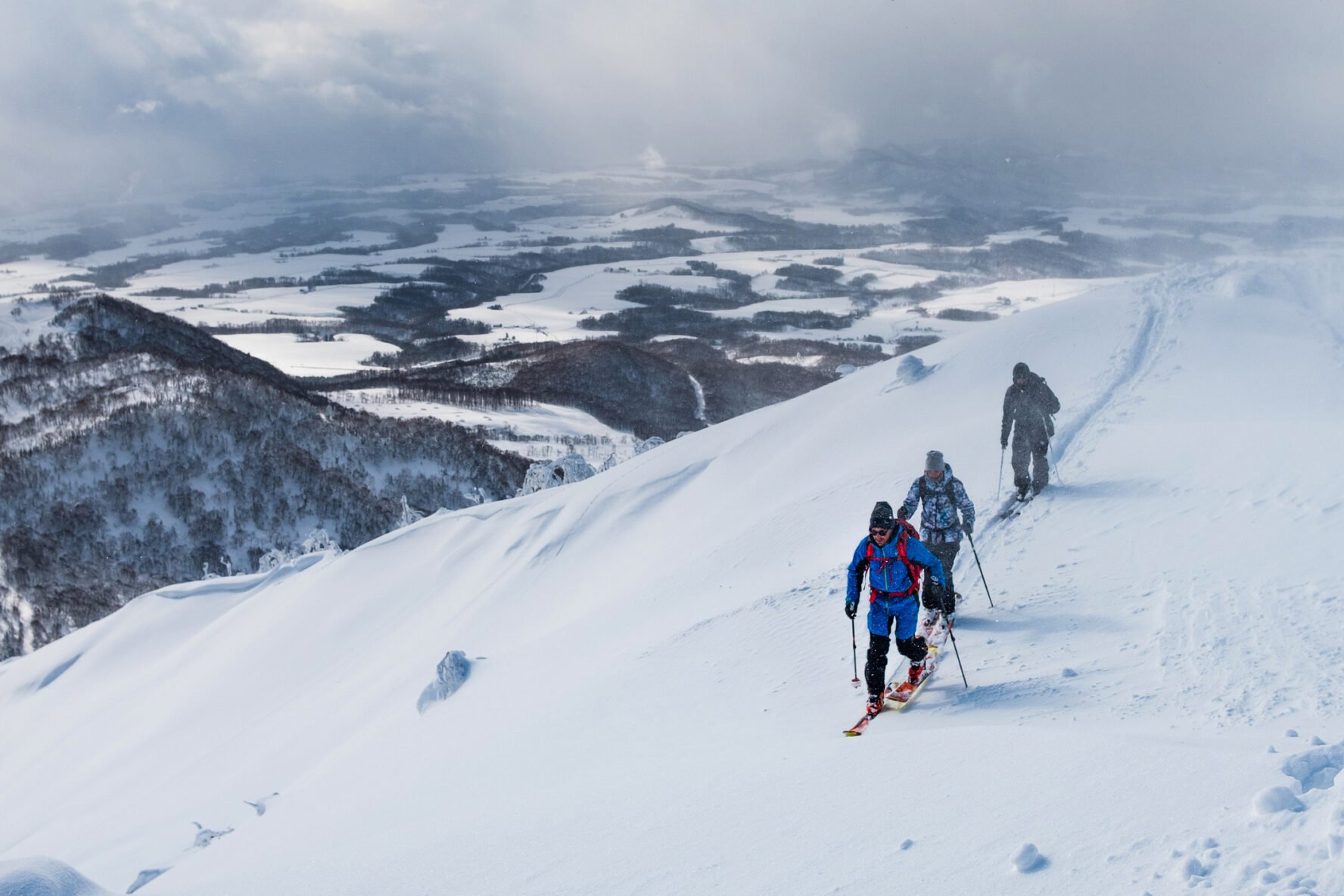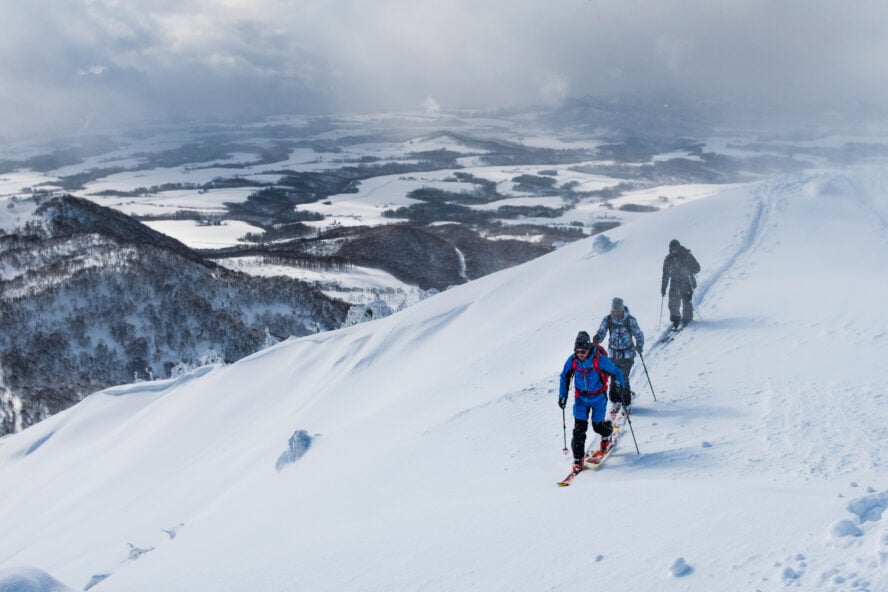 Japan backcountry skiing is epic, and if you nail the right conditions, you'll be floored with how deep and light the snow is. Most of the well-deserved praise comes from destinations on two of Japan's four islands: Honshu and Hokkaido. It's probably worth two trips or one long one, because there is a distinct difference between the mountains of the north island, Hokkaido, and the main island, Honshu.
Hokkaido — deep, over the head powder
Where is the best powder skiing in Japan? Arguably, Hokkaido. It's known for its fluffy powder, which I can attest to, but the mountains are not as steep as you'll find on Honshu. I had a blast shredding around here. Niseko, which lies just west of Sapporo, may just be the powder capital of the world. Not only is the snow light and dry, you'll be floored by the sheer volume — it never seems to stop dumping here. Rusutsu was my first stop in Japan, offering fun tree skiing around large, leafless birch trees. A must stop is Mt. Yotei, one of the highest peaks on Hokkaido, offering you the chance to ski into the crater of a semi-active volcano.
Kiroro is the other often talked about hot spot. The resort offers excellent off-piste, sidecountry and backcountry opportunities if you're willing to skin. The terrain can be tricky, avalanche prone, and it's uncontrolled which is why it's required that you register to explore backcountry terrain. If you're looking for "true" no-lift access, non-resort options, Daisetsuzan National Park is the place to go.
Honshu — big lines and steep mountains
In general, it doesn't snow as much on Honshu as it does on Hokkaido, but it does have bigger, steeper mountains, more couloirs and jagged peaks. There are literally hundreds of ski resorts on Honshu, with many offering excellent off-piste opportunities for skiers looking for first tracks off groomers. Hakkado on the north part of the island is a ski resort that's a powder skiing paradise. It's easily accessed backcountry terrain is the exception to the rule that you'll find more powder on the north island. Hakkado gets over 17 meters of snow a season and though it's becoming increasingly popular, there's plenty of space to spread out and you can't beat the cable car access.
Come for the skiing, stay for the onsens
Regardless of which island you end up on, you will be immersed in a beautiful culture, driving on geothermally heated roads, relaxing in onsens after skiing, and enjoying sushi in its birthplace.
An onsen is a naturally occurring hot spring that has a bathhouse built around it; it's an incredibly peaceful way to end a ski day.
Definitely spend some time in Tokyo on your way through, visit the world's wildest intersection, the Shibuya crossing, wander through the imperial gardens or explore the endless other interesting tourist things to do.
If you're looking for more information on Japan, read ski guide Tracy Lenard's article on the best places for backcountry skiing in Japan.