Half Dome via the Mist Trail
If there's one hike to do before you die, Half Dome is it. Not only is it one of the most photographed natural wonders in the world, but the journey to its summit (8,842 feet) goes by several Yosemite Top 10 destinations, too. You'll pass waterfalls, rivers, and wildflower-filled meadows on one of the best-maintained hiking trails in the country. This is a trail you'll never forget and won't regret hiking. Although you need a permit, Half Dome is worth the hassle of putting in for the lottery. Whenever you see photos of Yosemite Valley, you'll always be able to tell others, "I was there."
Get an early start on your Half Dome hike
I recommend starting early as the trail is 14.5 miles round trip with almost 5,000 feet of elevation gain. Parking can be tricky in the valley, so take advantage of the free shuttle bus stop at the Happy Isles trailhead. I've found that the trail can get warm when the sun hits the big climb up the switchbacks, so bring plenty of water and a headlamp just in case it takes longer than you planned to get down.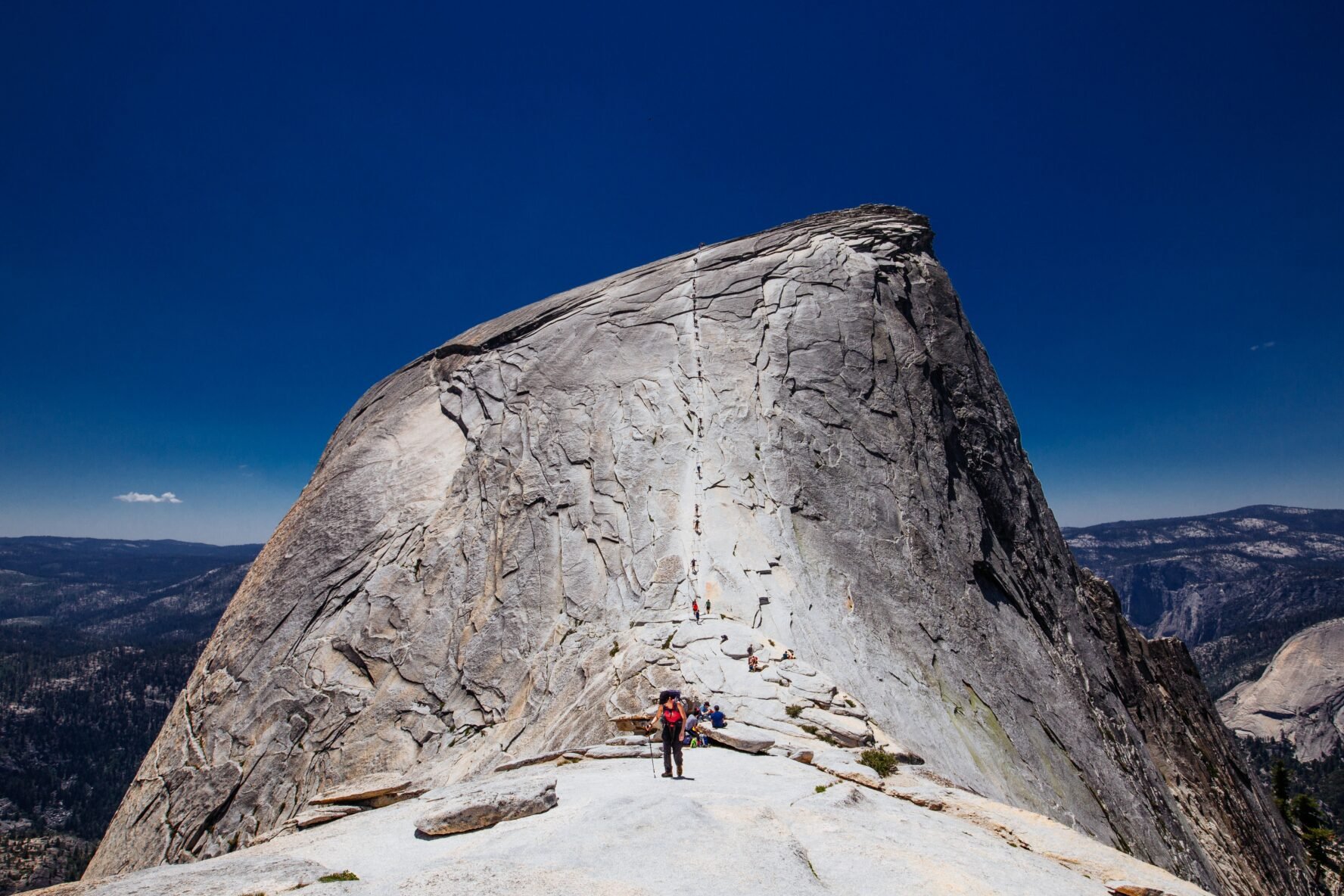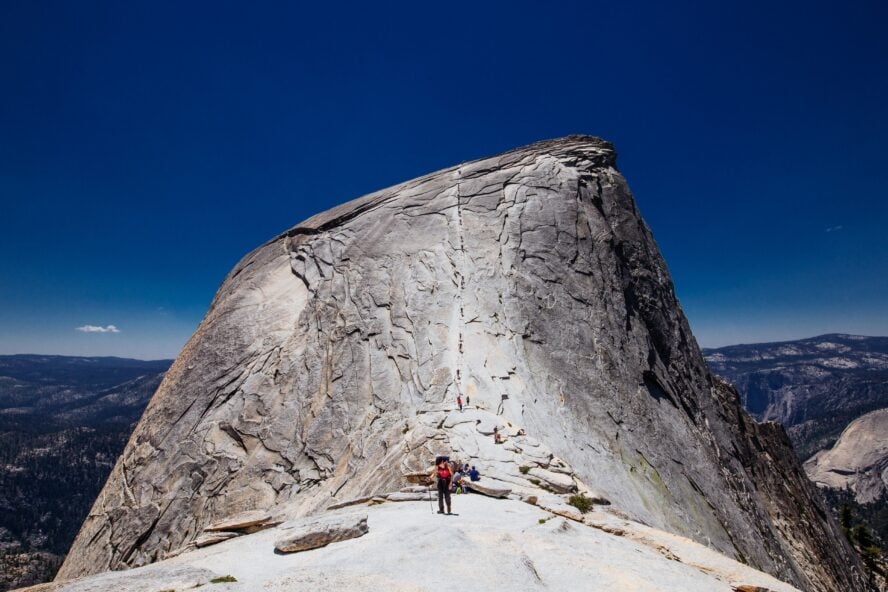 Hiking Half Dome Trail is an incredible feat that you'll never forget
The views along the way always take my mind off the gradual but persistent climb. You'll ascend high above the Merced River past two waterfalls with a backdrop of Liberty Cap (another granite dome) as a guiding beacon. The Mist Trail route up Half Dome takes you from the base of Vernal Falls to the top of Nevada Falls. Every time I do this hike, I look forward to cooling off in the mist. I advise taking special care through the wet sections because the steep rock steps can sometimes be slippery. When you reach Little Yosemite Valley, backpackers can camp for a night before tackling Half Dome (wilderness permit required).
Bring shoes with sticky rubber soles and a big dose of courage for ascending the 400 feet up the backside of Half Dome using cables as a guide. It feels like walking up a low-angle ladder. There's dramatic (albeit, scenic) drops on either side. You'll want a good camera with a neck or wrist strap because this is a hike worth documenting from beginning until end.
A brief note on Half Dome hiking permits and lottery system
Applications for summer hiking permits open at the end of March. There's also a short-term lottery for 50 spots available two days before your stated summit day. I've found the line for those spots to be intimidating (people line up at 4 am for the 11 am opening), so if you're traveling from far, put in for the lottery.