Behold the glory of Crested Butte's over 700 miles of singletrack. A former coal mining town about 200 miles from Denver, Crested Butte sits at 8,850-feet elevation and is considered the cradle of modern mountain biking.
The story goes that Crested Butte's streets didn't get paved until the early 1980s. Local gearheads created heavy but durable bikes with knobby, fat tires to navigate the pothole-ridden streets caused by the extreme weather changes in the mountains. These early mountain bikes became the preferred method of travel, and a new obsession was born.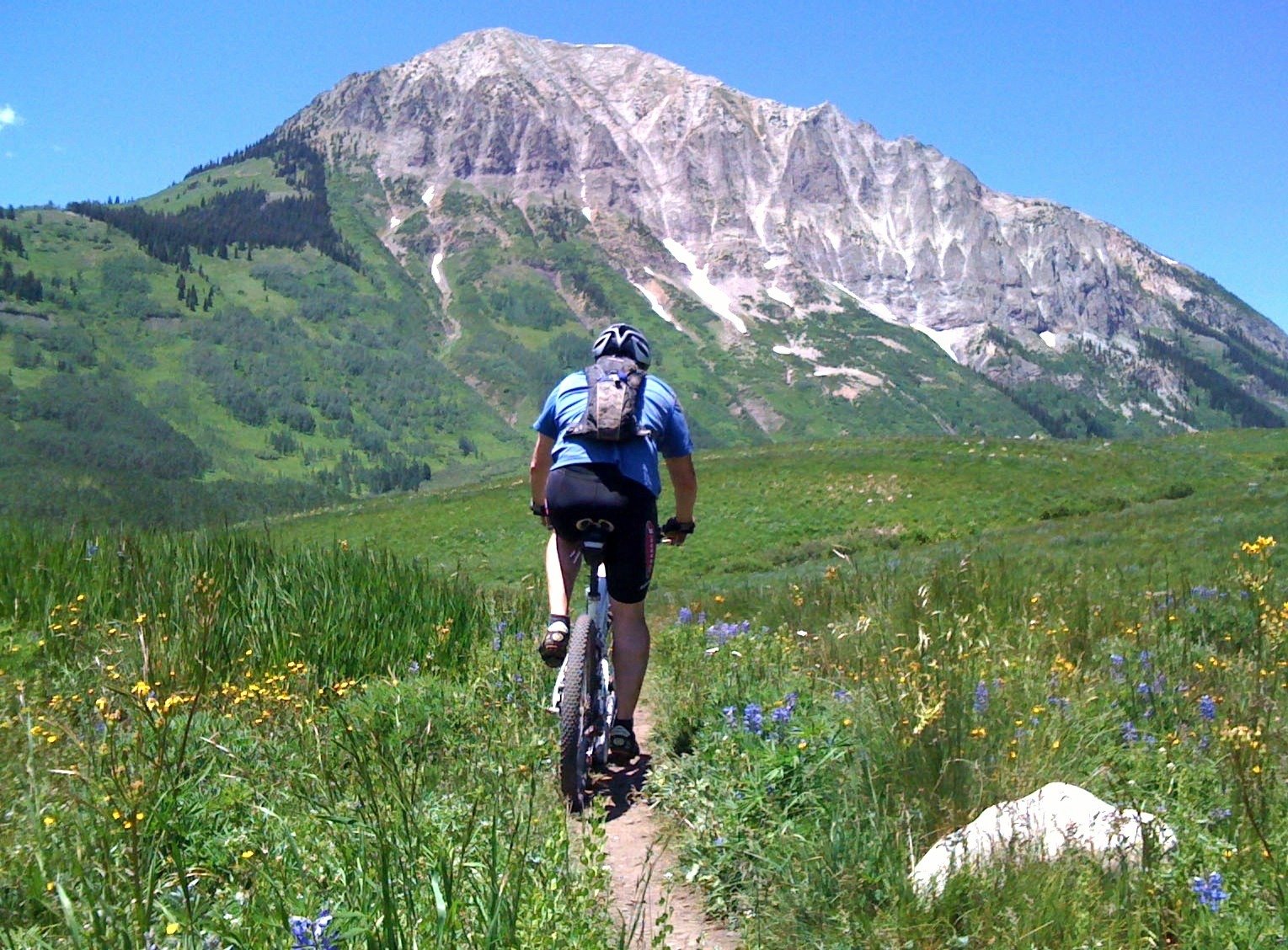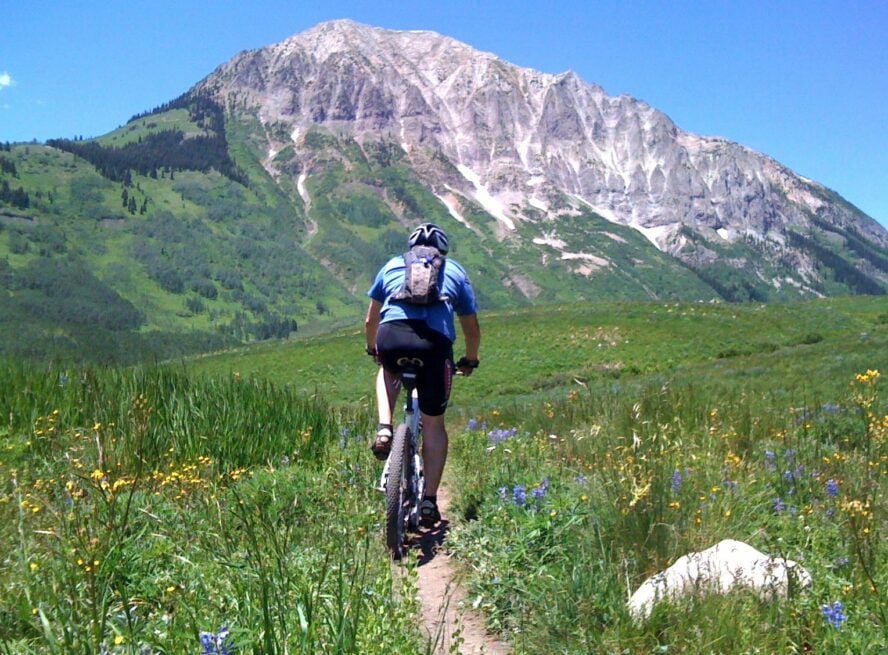 Quick guide to Crested Butte mountain biking
In 1976, Crested Butte riders opened the first mountain bike shop in the United States. The local obsession didn't stay hidden in the mountains. Starting in 1976, a bunch of these burly riding locals decided to ride the 12,075-foot Pearl Pass, a 40-mile mule pass, and visit their neighbors in Aspen. The Pearl Pass Tour is now held every September. Crested Butte is also home to the country's first mountain biking club, the Crested Butte Mountain Bike Association, established in 1983.
With 2,500 people, this bike-loving mountain town is home to an estimated 3,500 bikes and seven bike shops. Crested Butte is also surrounded by an abundance of single-track trails and massive cross-country tracks to ride. Spend the day exploring its MTB trails or ramp up your adventure with a multi-day tour. Crested Butte delivers the great outdoors and incredible access to a range of cross-country (XC) mountain biking trails. You might just want to stay year-round because the terrain offers plenty of activity.
Best Crested Butte Mountain Biking Trails
The beauty of the terrain here is what sets it apart from other mountain biking destinations. Wildflower-covered valleys lead into thick groves of aspens before climbing up, out and into the alpine before there's a descent of sheer handlebar gripping madness — all good stuff.
Start at Evolution Bike Park for flows, turns and jumps
For beginners, the Evolution Bike Park at Crested Butte Mountain Resort is ideal to check out if you want a day to refine your skills. You can get acclimated to the altitude, learn the terrain, and find plenty of turns to keep you on your toes.
Here, you can find 25 miles of trails open to mountain bikes. Five of those trails have been built for downhill mountain biking, staying closed to uphill riders and all other trail users allowing for uninterrupted descents. If you want a fast, flowy jump trail, Timeline is bound to be the most popular trail on the mountain.
Try Trail 401 for Crested Buttes' best alpine mountain biking
Considered by many to be one of the finest bike rides Colorado has to offer, the 401 loop offers up some of the best in alpine mountain biking. It's just over 14 miles at a high enough altitude to give you pause.
The views of the Elk Range, with miles of aspen groves and clear alpine lakes make it a seasonal favorite. You'll gain over 2,200 feet in your ascent, but the downhill through wildflower fields make every foot in elevation gain worth it. While some say there are better trails in the area, I recommend this is a must ride for everyone. At least once.
Doctor Park singletrack is seven miles of flowy descent
This trail is a local favorite and great ride if you're in Crested Butte. This ride can also be shuttled if you're looking to shave off about 1,500 feet of elevation gain and about eight miles of a slog up a dirt road. If you choose to omit the first part, never fear, the ride itself truly begins as the trail begins its approximately seven miles of descent. The singletrack on the descent is smooth with plenty of technical areas and rocks, getting rockier and looser the further down you go. It's when the trail gets smooth that the fun really begins. Almost three miles of seven in the descent are mind blowing, flowy and second to none.
Combine four trails for a rewarding switchback descent
Ok. So not a single trail, but a stunning combination of four will do just fine. This route calls for taking Reno to Flag to Bear then Deadman's Gulch for a thrilling mountain bike ride. What this combo offers are three uphill ascents for a total elevation gain of 3,326 feet, three rewarding descents and about 30 hold-on-to-your-handlebar switchbacks on the last go. The ride boasts terrain in deep timber, open meadows and a couple of creeks, all in quiet Crested Butte serenity.