Drive west out of the college town of Fort Collins, and you'll soon find yourself in one of the best-kept secrets on the Front Range. The lesser-known ski-and-ride destination of Cameron Pass is situated in the northern part of the state, just a few miles north of Rocky Mountain National Park. It offers a quieter destination than some of the other popular areas on our list, and can be a good training ground for more challenging backcountry skiing destinations such as Jackson Hole. Depending on the year, there are multiple areas in the Cameron Pass area that hold plenty of good snow year-round. Cameron Pass is a massive area with no shortage of excellent backcountry skiing routes. Many of these routes are visible from the road, but be prepared, they're not accessible from your car, so you'll need to skin up or snowshoe to get there.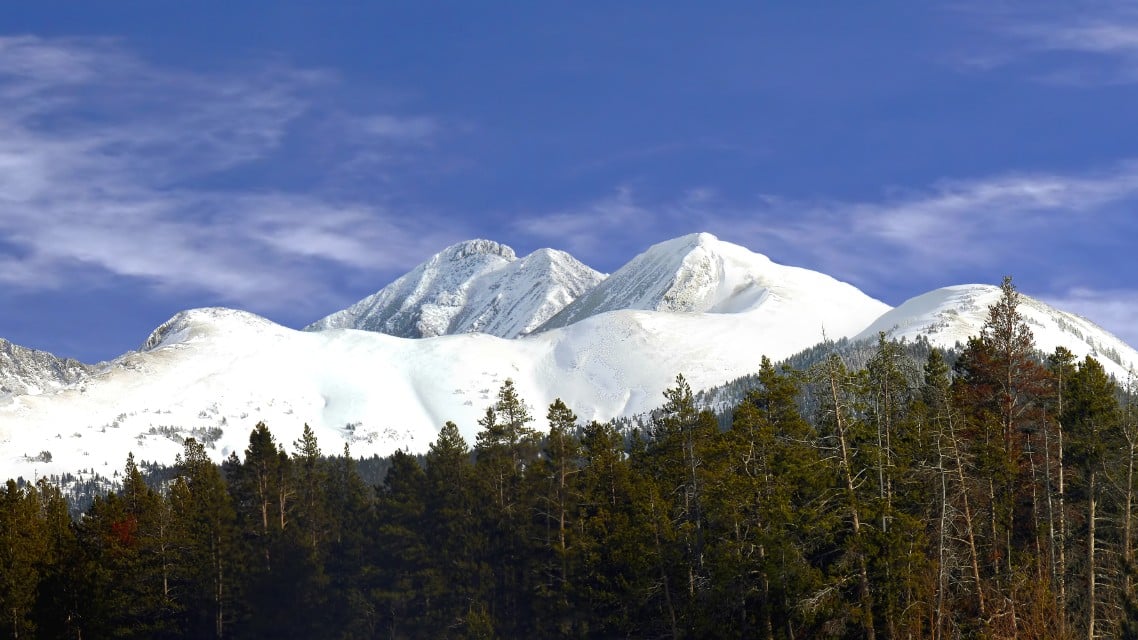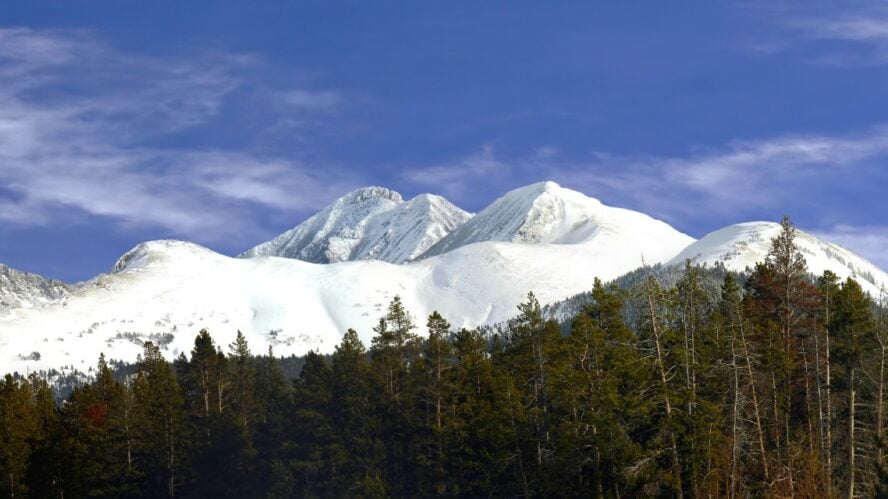 North Cameron Pass for Beginners and Pros Alike
North Cameron includes Hot Dog Bowl, a steep, long line that leads to a flatter section through the trees. Montgomery Pass and the surrounding bowls are a great spot for newcomers to the area, with simple, quick runs and well-marked trails, easy to locate with a
North Cameron Pass backcountry ski map
. Then you've got the North and South Diamond Peak routes. North Diamond is known for its excellent tree skiing with numerous places to explore. South Diamond is easy to access, has diverse terrain, and the routes are as epic as they are dangerous.
Nokhu Crags for Tons of Versatile Terrain
If you're looking for steep couloirs, Nokhu Crags in South Cameron Pass has abundant spots with lots of versatile terrain. Breakfast Coulier and Grand Central Coulier are two popular spots out of many. Three Sisters is another great option because of its width. You need to exercise caution in this area as snow can be unstable. For spring skiing, the powder in this basin is world-class. The season can sometimes stretch to early summer.
Avalanche Risk in Cameron Pass
You're not
skiing in Tuckerman Ravine
here; the snowpack in Cameron Pass is known to be quite dangerous and unpredictable, with massive avalanche potential. For this reason, backcountry skiers should be experienced, on high alert, and have avalanche education. This is one of those areas where adventuring with a certified backcountry guide is highly recommended.