6. Brink of the Lower Falls Trail
No trip to Yellowstone is complete without an up close view of the tallest waterfall in the park — the Lower Falls. On the North Rim, this hike will give you the opportunity to see the Yellowstone River rush over the edge of the Lower Falls, as it drops 308 feet at the head of the Grand Canyon of the Yellowstone (that's more than double the height of Niagara Falls). You'll also get views of the Upper Falls on this hike as well.
Get up close and personal with one of the park's biggest attractions
This is a steep "hike" with a lot of switchbacks. It's mostly forested and leads to an observation deck. It's heavily crowded so expect it to be slow going. Although it's a short walk mostly on pavement, the incline might be too much for some people (strollers won't do well here). While most kids should be able to handle the walk down, this trail contains steep drop-offs and parents need to keep a close eye on their little ones. When you reach the bottom, after a 250 foot descent, you'll witness the power of the falls as they plunge over the edge at thousands of gallons per second.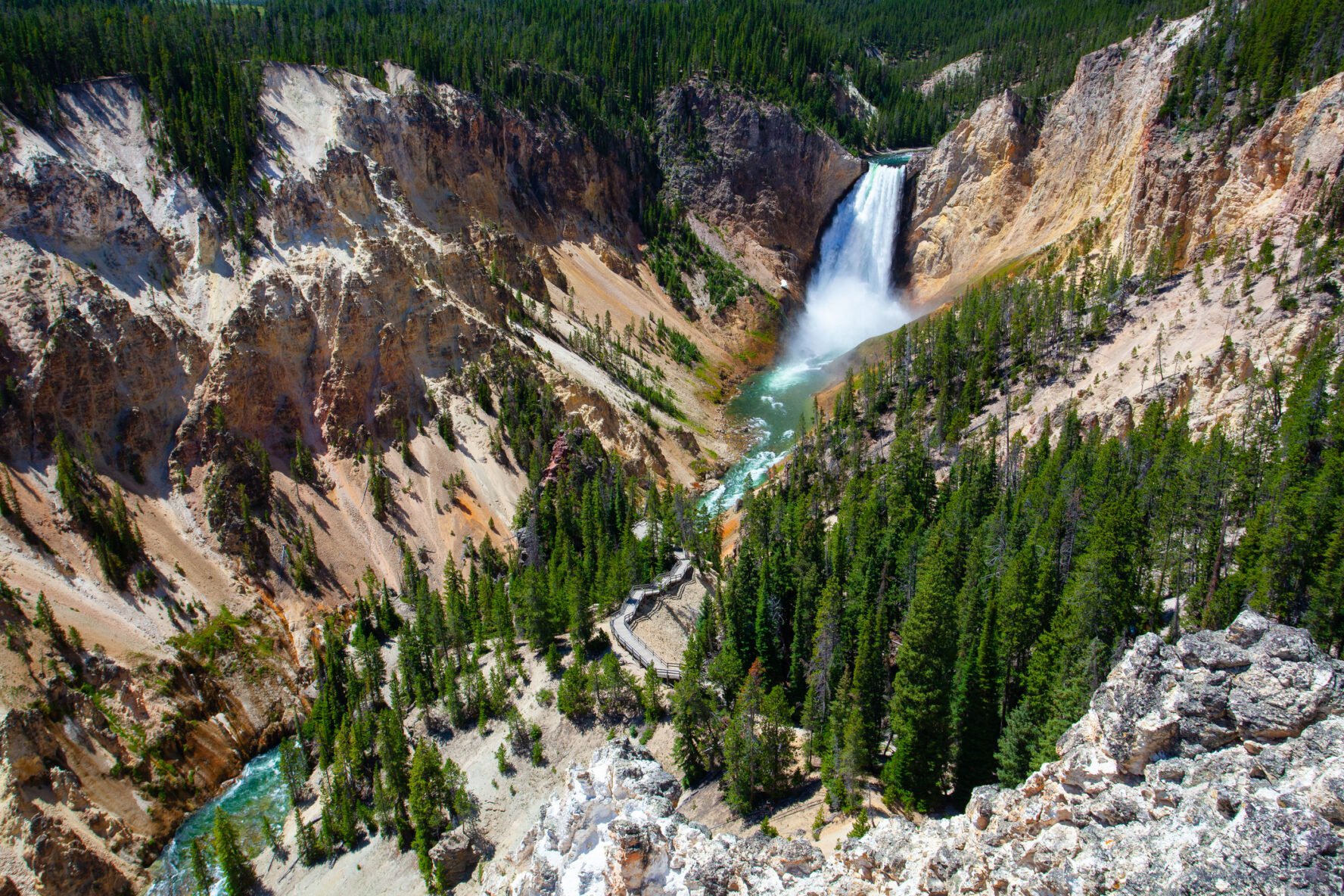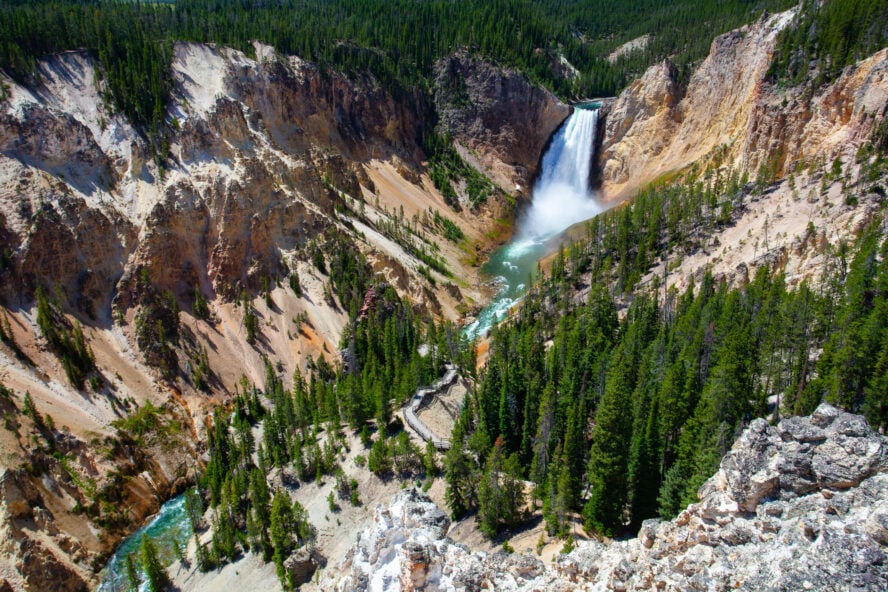 A photo opportunity you don't want to miss
For a view of the Lower Falls from the South Rim, stop at Artist Point — it's one of the best photo opportunities in the entire park. Suitable for all skill levels, Artist Point Trail is a quick 0.2-mile round trip walk that gives you dramatic views of the waterfall, grand enough to rival the
hikes in Yosemite
, and the brilliant yellow and orange-hued canyon walls. From here, the canyon is around 900 feet deep. Not quite like the
best Grand Canyon hikes
, but very impressive nonetheless. This is a very crowded spot, but worth braving the traffic for the very little effort it takes to see the falls from this vantage point. It's also wheelchair accessible up until the stairs at the very end. And if you're in the mood for a longer hike, Artist Point extends right into the South Rim Trail, arguably the most popular hiking trail in the park.