Snoqualmie Pass is the closest mountain to Seattle — only an hour away — and right off Interstate 90. Access doesn't get much easier. While you're never truly above treeline, Snoqualimie's rugged peaks feel almost like backcountry skiing in Chamonix. Snoqualmie Ski Area is essentially four ski areas in one. The terrain separates the crowds on the lifts and in the backcountry. Access here is easy. Park your car and skin for a few hours. Soon, you're skiing steep, advanced terrain.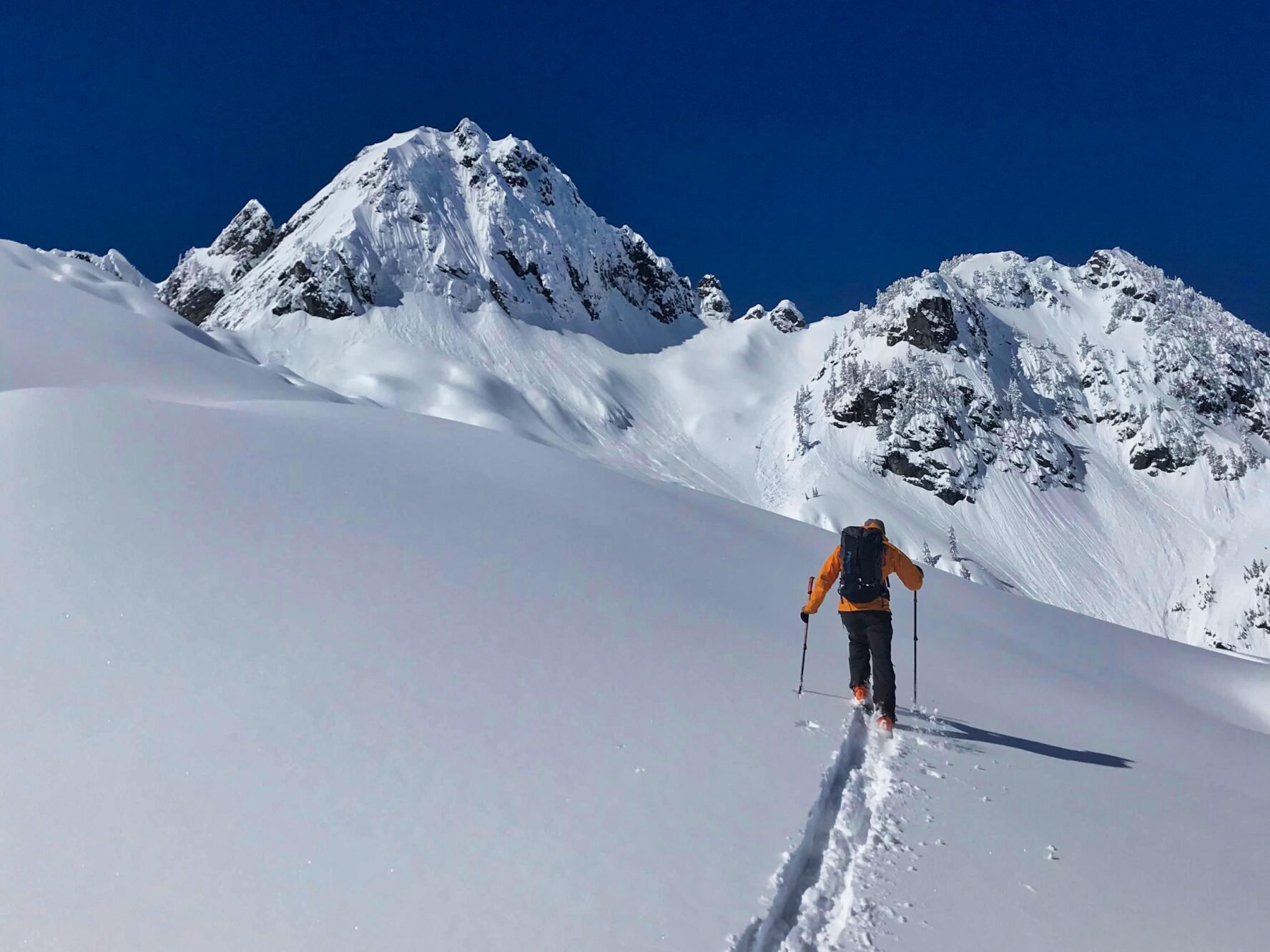 Advanced backcountry skiers head to the sidecountry and Slot Coulier
One unique part of Snoqualmie is the amazing sidecountry at Alpental. The ski area has decent beginner spots, but it's really known for accessible advanced terrain, which will see you skiing 50-degree-plus steep couloirs and alpine features quickly. The fast and accessible steep terrain that rivals the skiing in Tuckerman Ravine are major highlights to the area. The Slot Couloir is the crown jewel here, but it's very advanced. Other great spots are Chair Peak and Snow Lake, which have a lot of features on them making them fun to ski. Bryant Couloir is the closest and easiest to reach by skins or lifts.
Plan ahead for ski tours once the weather drops
Snoqualmie is the lowest in elevation on this list, so the snowpack is the most finicky. You're always kind of battling snow conditions, thick forest and the classic Northwest weather that guards some of the best skiing. It's more temperamental, and on each storm you'll see a little bit more rain here. But, when it cools off, you get a good ending on the storm and things stabilize, making it a really great place to go.