Golden | British Columbia
Week-Long Backcountry Ski Camp in Golden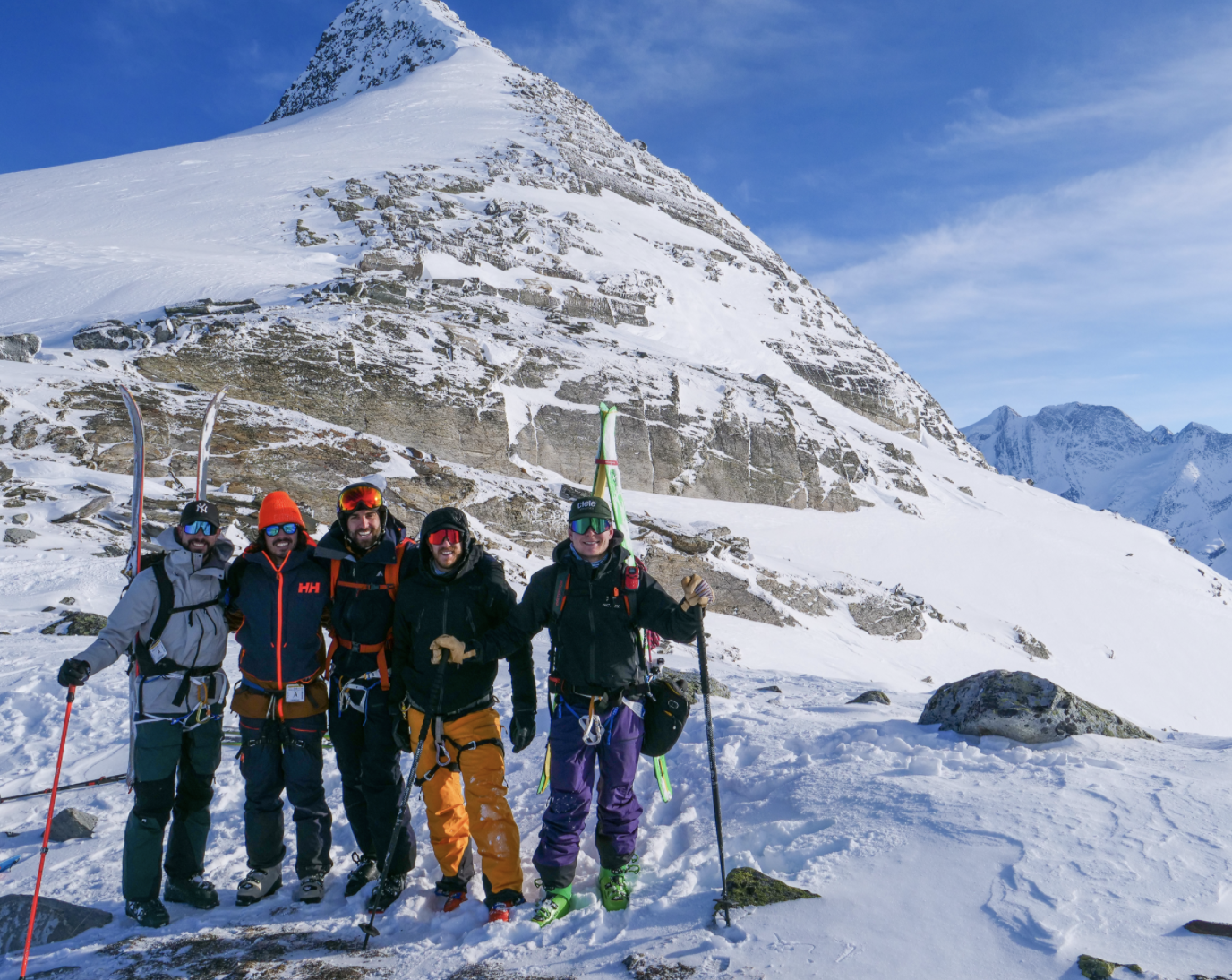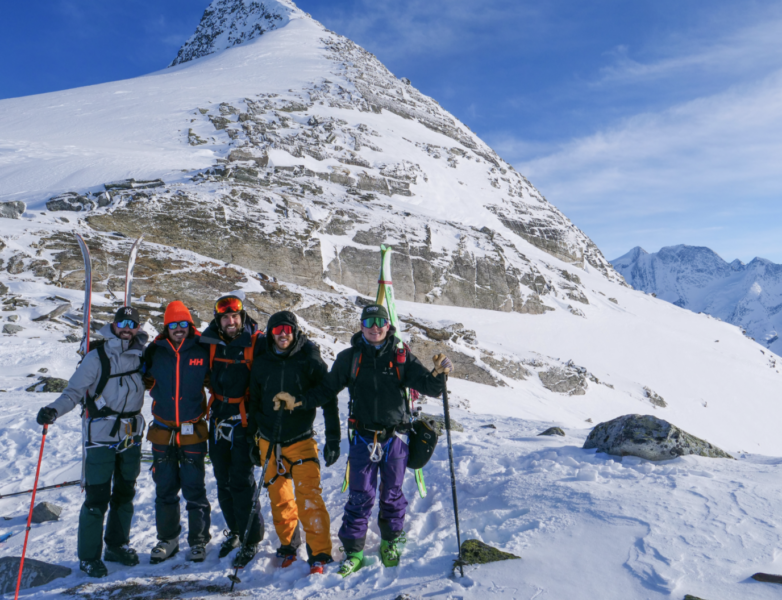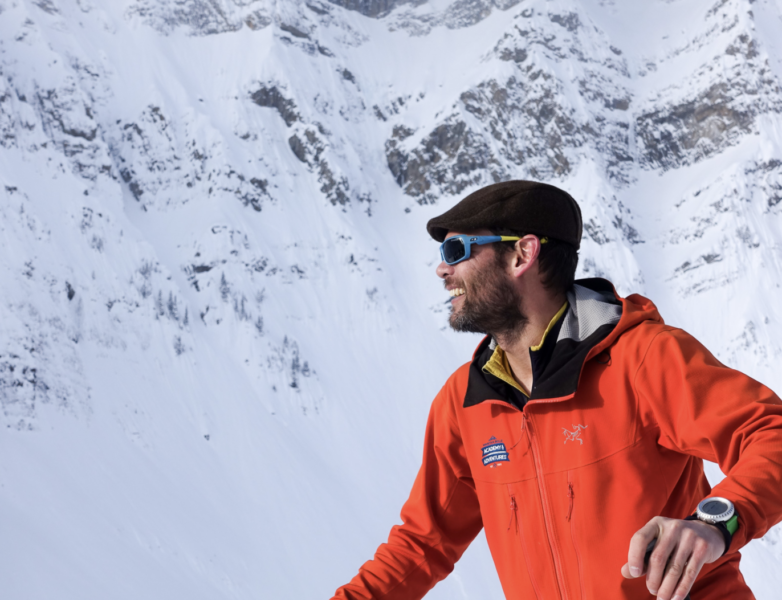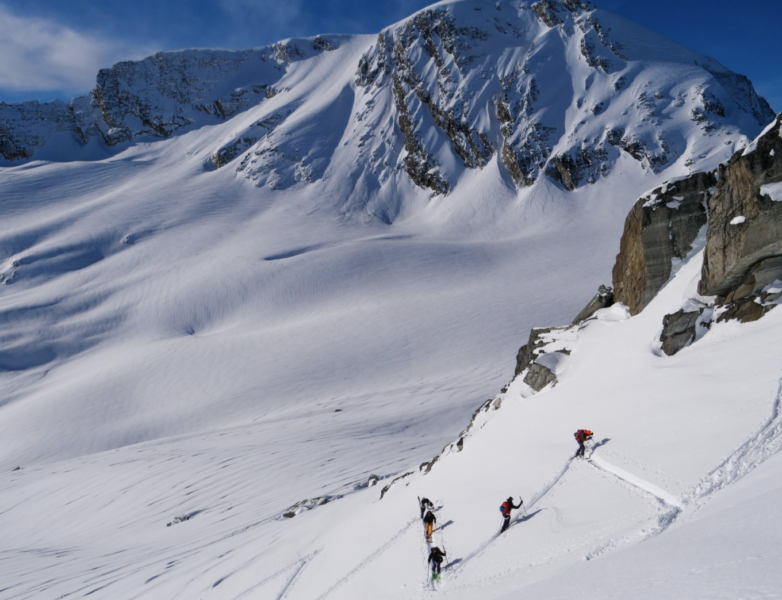 Season

Late November through mid-April

Nearest city

Calgary, AB, is less than 3 hours away; Revelstoke, BC is 1.5 hours away
A week-long ski camp in a world-class ski destination
Explore Golden, BC and have an epic week of ski touring. This all-inclusive ski camp gives you the chance to combine every type of terrain possible, choosing among countless legendary locations in the Purcells, Selkirks, and Rocky Mountains. Let your guide take you to the best deep powder stashes and steep lines, and get your adrenaline pumping with heli-accessed skiing that will get you to the most incredible terrain in the area. Make the most of our week in the best place for backcountry skiing in Canada.
Most Popular Itineraries
'All-Inclusive' Backcountry Ski Camp in Golden
$2580 per person
·
6 Days
Golden provides easy access to incredible ski touring options in the Purcells, Selkirks, and Rocky Mountains. With this all-inclusive offer, you get accommodation, meals, two heli-access ski touring days, one day of lift-accessed slackcountry skiing and three days of road-accessed ski touring included. The plan is simple — everybody stays in their own separate accommodation (e.g. cabins or motel rooms) and every day you go skiing some awesome ski tour a short drive from town. Objectives include classic ski touring and mountaineering objectives around Rogers Pass, Field and the Icefield Parkway, plus up to two heli-accessed ski touring days and a day or two of slackcountry around Kicking Horse Mountain Resort.
'Do It Yourself' Backcountry Ski Camp in Golden
You get all the same access to the best touring spots and knowledgeable guides as the all-inclusive offer, but you take care of your own accommodation, meals, transportation, helicopter fees, lift tickets and equipment. Your guide will take care of trip planning and logistics, so you can focus on having an epic adventure in the best deep powder of British Columbia!
Itinerary
The week's objectives will be fully customized to the group's objectives. Each day will be dependent on conditions, group stoke, and availability of the helicopter and lifts, but the six days of skiing will look something like this:
Day 1 & 2: Rogers Pass

This famous area offers arguably the best roadside ski mountaineering access anywhere
Day 3: Icefield Parkway

Countless alpine and tree skiing options
Day 4: Field

The Rockies snowpack west of Lake Louise is deep and stable this year
Day 5: Golden

Slackcountry around Kicking Horse or Lake Louise using the lifts for access!
Day 6: Helicopter-Accessed Ski Touring

Get a bump into the alpine, ski tour all day, fly out. Only possible if availability and conditions allow.
Each evening, you will retire to your personal accommodations and then meet your group and guide over Zoom to discuss the goals for the next day. In the morning you'll meet, whether at the trailhead or heliport or ski hill, and head out for a day of ski touring. You'll base yourselves out of the town of Golden, BC. There are many great hotels and restaurants providing take-out/delivery service so that you can dine in the privacy of your room.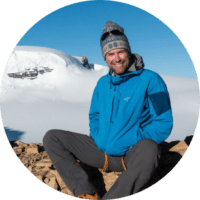 Tom Wolfe
IFMGA/ACMG Certified Guide
Tom Wolfe is an ACMG/IFMGA-certified mountain guide who's been guiding since moving...
View details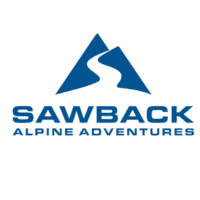 Sawback Alpine Adventures
Sawback Alpine Adventures
Sawback was founded by Tom Wolfe in 1995, running mountain hiking trips for groups....
View details
Things you need to know
Covid measures in Golden, BC
57hours is committed to providing safe outdoor adventure experiences. We require all guides using our platform to have a COVID-19 safety plan and to make the details of that plan accessible to travelers. In most cases, group sizes will be reduced, guides will avoid overcrowded locations, and other safety measures will be met depending on the location and activity.
We also expect clients to respect local regulations and take measures to protect themselves, guides and the communities they're travelling to. For more information on COVID-19 measures in Golden, please refer to the Tourism Golden or British Columbia websites.
Please contact us if you have any questions or require further information. We are happy to provide you with the most up-to-date information!
What's included?
1. 'All-Inclusive' Backcountry Ski Camp in Golden
What you get in this adventure:
An experienced, certified ski guide with extensive knowledge of the area
Six full days of backcountry ski touring
Two heli-access ski touring days (Purcells/Selkirks)
One day of lift-accessed slackcountry skiing (Purcells/Rockies)
Three days of road-accessed ski touring (Rogers Pass, Rockies, Purcells)
Accommodation
Meals
What's not included:
Technical backcountry ski touring equipment
Trip insurance
Transportation
2. 'Do It Yourself' Backcountry Ski Camp in Golden
What you get in this adventure:
An experienced, certified ski guide with extensive knowledge of the area
Six full days of backcountry ski touring
What's not included:
Accommodation
Meals
Technical backcountry ski touring equipment
Trip insurance
Transportation
Helicopter fees (optional)
Lift tickets (optional)
How fit do I need to be?
In order to enjoy this backcountry adventure, you need to have an excellent level of fitness as this is a full week of ski touring. Your guide will choose the appropriate pace and terrain for your group, but you will need to manage controlled descents in variable conditions and be able to skin uphill for a few hours at time carrying a loaded daypack.
For the Relaxed Pace: You should be capable and happy to ski up to 1100 m/day, give or take. On average, ski runs will be of intermediate difficulty. This is hard to translate into ski resorts, but generally this means that you are comfortable on black diamond runs, even if it means taking your time, and in a variety of conditions (icy, deep powder, breakable crust).
For the Classic Pace: You should be happy with days in the 1300-1500m range. On average, ski runs will be of intermediate difficulty (as in the Relaxed Pace) but there will often be pitches of advanced difficulty as well as steeper tree runs and rugged alpine snow conditions involving hard and sastrugi surfaces.
What if I've never backcountry skied before?
This adventure is suited for intermediate to advanced skiers. If you've never backcountry skied before, we recommend checking out the beginner options in Golden you can choose from.
What equipment do I need to bring?
For technical backcountry ski touring gear, you will need to bring:
Alpine touring skis, telemark skis or splitboard with skins (can be rented)
Touring boots and poles (can be rented)
Avalanche safety equipment (can be rented):

Digital, 3-antenna avalanche transceiver or beacon
Lightweight snow shovel
Avalanche probe

Glacier gear

Harness for glacier travel
3 lightweight locking carabiners
3 lightweight non-locking carabiners
2 6mm by 5m prusik cord (7mm cord is generally too thick!)
120cm sewn climbing sling (Dyneema or Spectra blends)
Lightweight ice axe without a leash

Skin wax (or a candle)
Ski crampons (can be rented)
Binding repair items
For personal items, we recommend bringing:
Helmet
Head lamp with good batteries
Sunglasses or ski goggles
Gloves and hat
Long underwear top – synthetic or wool (light colors are good)
Light fleece or wool sweater
Lightweight wind jacket – nylon or 'Schoeller'
Waterproof – breathable shell jacket
Warm insulated jacket – down or synthetic
Pair of wool or synthetic socks and liner socks
Pair wool or synthetic underwear
Long underwear bottoms – synthetic or wool
Multipurpose stretch nylon or 'Schoeller' type pants
Waterproof breathable shell pants (full zip is best)
Handkerchief
Down or synthetic camp booties — optional
One triple-action locking carabiner or two conventional locking carabiners
Repair kit and Leatherman for your equipment (can be shared between several people)
Insulated water bottle and 1.5-2L of water
Thermos with a warm beverage — optional
Food you can eat on-the-go
First-aid kit
Hygiene kit – wet wipes, toothbrush, toothpaste, floss, hand lotion
1 roll of toilet paper and lighter in a Ziplock bag
Personal medications
Personal blister kit and/or tape
Pocket knife
Sunscreen
Lunch bag/container — optional
Daypack large enough to carry all items listed (around a 30-40L backpack)
Garbage bag to line your pack
Duffel bag
Camera — optional
Sleeping foamy (Ensolite 5-10mm)
Sleeping pad (inflatable style)
Sleeping bag (-15 to -25'C rating)
4-season tent (can be rented)
Plastic eating cup (500 to 750ml)
Spoon
Personal mug — optional
Pee bottle 1L — optional
Can I rent equipment?
All mandatory gear can be rented if you don't have your own. You can rent:
Avalanche safety pack, including backpack, beacon, shovel and probe from Higher Ground Sports.
Alpine touring or telemark skis, touring boots and poles can be rented from Higher Ground Sports.
Splitboards can also be rented from Higher Ground Sports.
Crampons can be rented from your guide
Tents can be rented from your guide
Ski rental location is in Golden, BC, and should be picked up the night prior to your outing. If you need to rent gear, let us know and we can help make arrangements.
What can I expect from skiing with a guide?
A certified ski guide will take all of the guesswork out of your time in the backcountry. From tour planning to route selection, terrain management, avalanche safety, and gear knowledge, your guide's expertise and backcountry experience will ensure you have an unforgettable ski touring adventure.
It doesn't matter your skill level, whether you've never backcountry skied or you're seasoned on the slopes, skiing with a guide has its advantages. Your techniques will sharpen, you'll learn how to navigate terrain safely, make smart decisions, and most of all, you'll remain safe in unfamiliar terrain.
Why should I book with 57hours?
With us, it's all play and no work for you! 57hours is an open platform that connects you with trained and certified outdoor adventure professionals all over the world. Using our tech-savvy, we make it super easy to find and book adventures worth tackling, with guides worth booking, all gathered from the first-hand experiences of the locals who adventure in these amazing locations.
What about group sizes and pricing?
The cost for this ski camp is per person and based on a group of four or more. The max client to guide ratio is 6:1.
Guided backcountry skiing in Golden can be arranged for larger groups. Contact us to make arrangements.
What is the minimum age requirement?
Everybody over the age of 18 is welcome to book this backcountry skiing adventure.
Minors may be permitted to join private tours on a case-by-case basis. If you plan to ski with anyone under the age of 18, please contact us prior to booking to make arrangements.
What about bad weather?
Mitigating avalanche risk is paramount for any excursion in the backcountry — that's why it's best to tour with a guide! Rest assured, your guide will set objectives that are attainable for the weather conditions on that particular day. Of course, inclement weather can always get in the way of backcountry skiing, but your guide will know the best course of action to take if the weather takes a turn.
On the rare occasion of truly bad weather, your guide will present you with suitable, safe alternatives. The most common practice is to move to a nearby location if it exists, or to reschedule your backcountry ski tour to a more favorable day.
If backcountry skiing is not possible on your scheduled day and no options presented are viable, you will be issued a full refund.
Do I need an insurance policy?
We highly recommended that you cover all your bases with both emergency medical and travel insurance. With medical insurance, if you have an accident or medical emergency on or off the mountain, you'll avoid paying out of pocket for costly expenses. This covers everything from hospital treatments to emergency air transportation and more.
As we've recently seen, travel plans can be abruptly halted, so it's a good idea to purchase travel insurance that covers cancelled flights, natural disasters and other scenarios that may interrupt your travel plans. For peace of mind, we suggest you consider both options of insurance.
If you need assistance selecting the right insurance for your group, let us know and we will be happy to help!
Cancellation policy
All policies regarding cancellation will be clearly laid out by your guide after booking your adventure.
Due to the nature of the booking policies in mountain huts and lodges, once you complete your registration, you enter into financial obligations and we cannot refund payments or release you from your contractual obligations. Therefore, we highly recommend buying Cancellation Insurance to cover your losses for the case that you can't participate or have to interrupt your trip "for any reason".
Unfortunately, there is no special COVID cancellation policy for lodge-based trips. This approach mirrors the lodge's booking policies.
Generally, you will receive the best benefits if you buy your insurance within 10 days of the booking confirmation. If you need to cancel a reservation, please do so in writing (best by e-mail).
Once we confirm your booking, we guarantee your trip departure. However, your guides reserve the right to change guides, particular lodging or the itinerary should unforeseen circumstances (guide sickness, hut or route closing etc.) force them to do so or should the physical condition of the participants, weather or mountain conditions make a continuation as planned too risky.
Getting there and meeting location
To get to Golden, most people fly into Calgary International Airport which is a 3 hour drive away. You can rent a car or take a shuttle service connecting Calgary Airport to Kicking Horse Mountain Resort. Shuttles are operated by BanffShuttle and RiderExpress. You'll stay at your accomodations in Golden, heading out to ski tour at a new location each day.
Once you and your guide agree on the details of your itinerary for your group, your guide will let you know the best place to meet each day, which will be at the trailhead, the ski resort, or heliport. From there, you'll head out touring. The guide will choose the appropriate terrain dependent on conditions and the ski ability of the group.