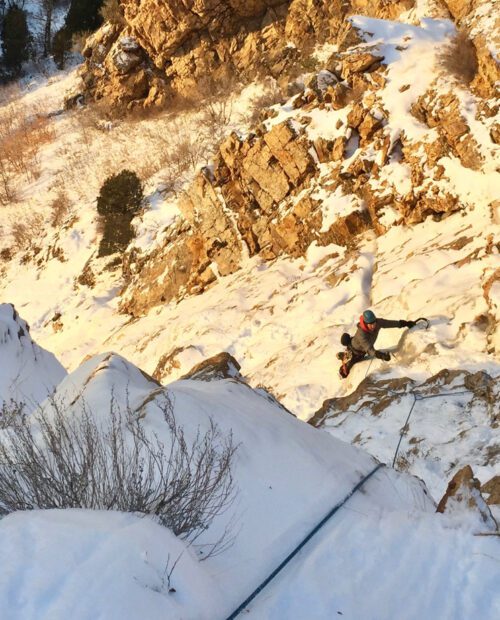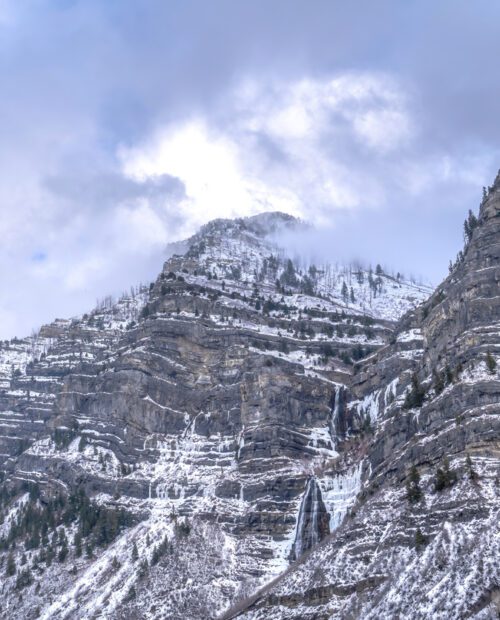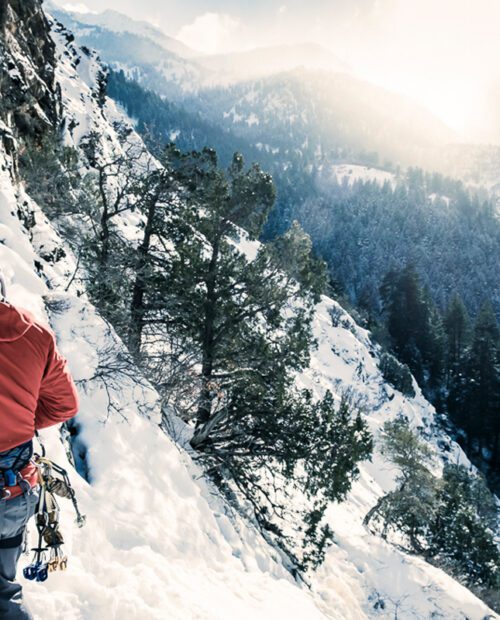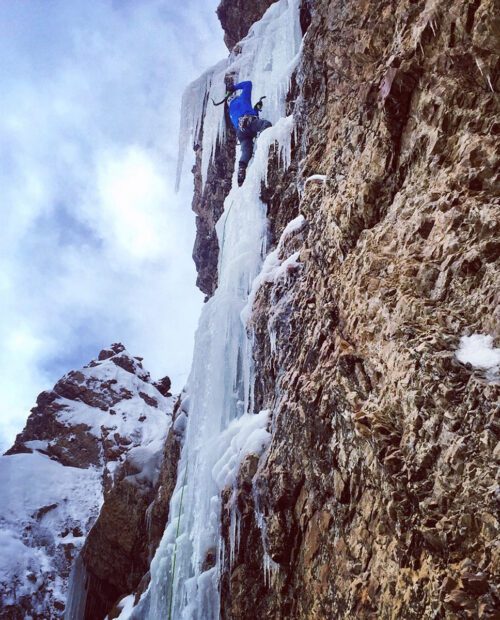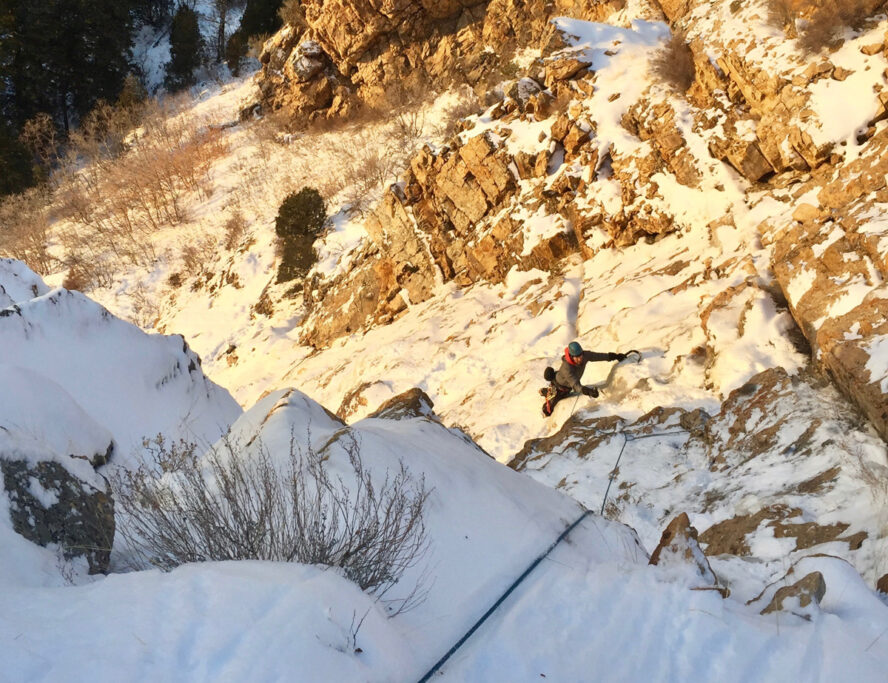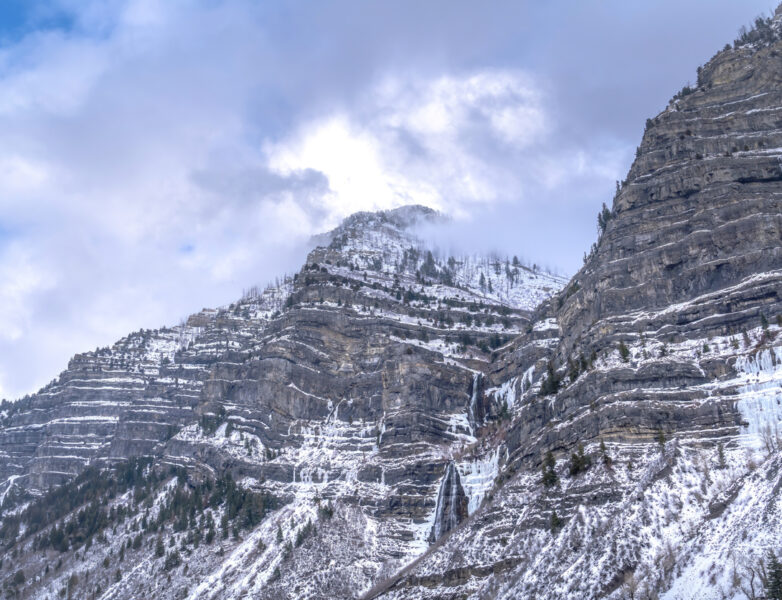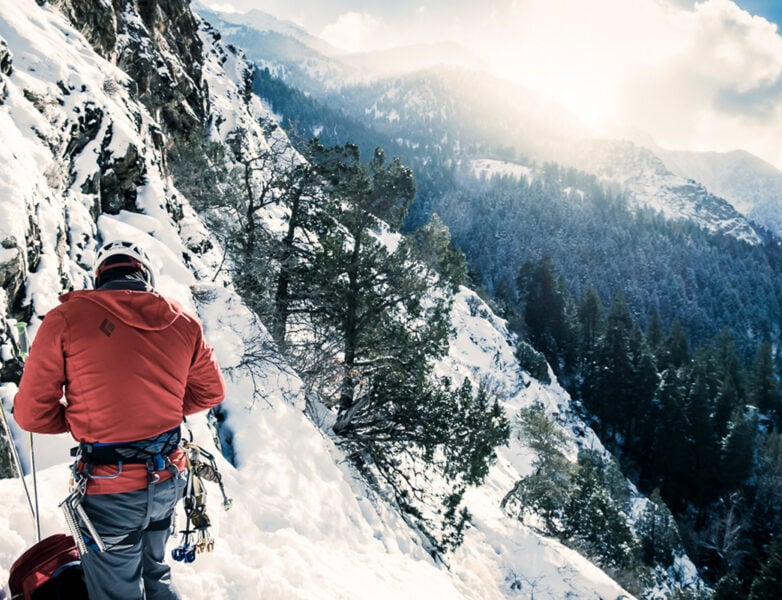 Ice Climbing in the Wasatch Mountains
5.00

()
Utah may have made a name for itself with its breathtaking rock formations and magnificent hiking destinations, but the Beehive State also offers a plethora of enticing ice climbing opportunities during the winter months. Located mainly in the canyons of the Wasatch Mountains area, the quality frozen structures and a variety of fine routes welcome ice climbers of all abilities. Some of the gems include Big and Little Cottonwood Canyons as well as Provo Canyon, all of which are easily accessible due to their close proximity to Salt Lake City and the trailheads. While Maple Canyon is a bit further away, it is worth a visit regardless thanks to its many top-tier ice cragging lines. Head to the Wasatch Mountains and let your guide teach you some new techniques and monitor your ice climbing progress.
Feel a great sense of achievement while making progress on solid ice

A variety of routes ensures you have fun regardless of your skill level

Take in the unbeatable views of the surrounding canyon while ascending icy walls
Half-Day of Ice Climbing With a Private Guide
Head to Little Cottonwood and Provo Canyons in the mighty Wasatch Mountains and spend 4 hours on the amazing single-pitch routes. This ice climbing adventure is ideal for newcomers to ice climbing, climbers who want to transition from the gym or rock to ice, or for folks who've been away from ice climbing for a while. Learn the fundamentals on frozen structures and walk away a more confident ice climber with an expert guide!
A Customized Day of Ice Climbing With a Private Guide
Utah's marvelous Little Cottonwood, Provo and Maple Canyons offer some of the best ice climbing crags for climbers of all skill levels. No matter if you're new to ice climbing or have some experience under your belt, your professionally trained guide will show you the fundamentals of this wonderful sport. Work on your technique, practice the belaying skills, and enjoy some unforgettable views in the process!
Full-Day Multi-Pitch Ice Climbing With a Private Guide
Tackle the Wasatch Mountains' multi-pitch routes on an exciting ice climbing adventure. Work on your technique and learn valuable tricks from a professional guide while climbing several pitches off the ground. Utah's stunning canyons offer a multitude of ice climbing routes ideal for more experienced climbers looking to upgrade their skill. Conquer the best multi-pitch routes under the watchful eye of your guide and have tons of fun while climbing up frozen structures!
2-day Multi-Pitch Ice Climbing With a Private Guide
Challenge yourself with two days of multi-pitch ice-climbing on the amazing routes that Utah's Wasatch Mountains offer! Let your guides teach you everything about the techniques needed on multi-pitch climbs and pick up some valuable tips in the process. These two days will give you ample time to work on your abilities and have fun. You can always rely on your professional guide to show you all you need to know!
3-day Multi-Pitch Ice Climbing With a Private Guide
Make your way to the stunning Wasatch Mountains area and explore various multi-pitch climbs on this exciting three-day adventure. Join an expert guide who'll show you the most effective ways of conquering various multi-pitch climbs and learn new ice climbing techniques in the process. This adventure will give you more than enough time to become a more competent climber and push your skills to a whole new level while you enjoy the marvelous vistas surrounding you!
Get free trip brochure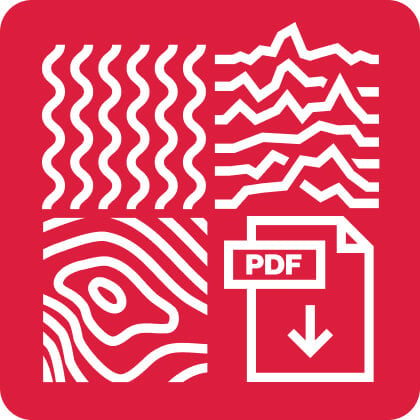 The brochure contains:
Adventure and location overview, itinerary, available dates, what's included, how to prepare, and much more.
Brochure sent, check your inbox
Talk with us
and let one of our adventure experts help you plan your perfect adventure.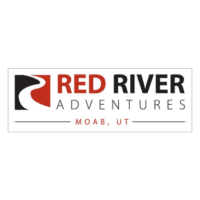 Red River Adventures
Red River Adventures
In business since 2003, Red River Adventures have hosted over 85,000 guests and spent over 110,000 days in the field. They have extensive knowledge of and certification in whitewater rescue, climbing safety and technique, wilderness first aid, and CPR. Red River Adventures offer services from the top of Denali to the bottom of Grand Canyon, and are happy to take you on a unique trip.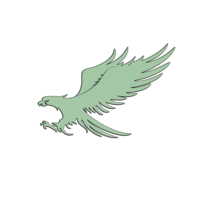 The Backcountry Pros
The Backcountry Pros
Available for clients of all skill levels and backgrounds, the Backcountry Pros can customize all tours. All guides operate within the scope of practice of the American Mountain Guides Association.
Ice climbing
Zhiyi C.
(source: TripAdvisor)
Carl has operated this company for over 15 years. Carl himself guided us on an ice climbing tour on Jan. 1st, the New year's day. It was super cold, but Carl brought every equipment we needed, including extra parkas and gloves, which kept us warm all day long. It was our first time doing any type of climbing. Carl made it just perfect, he tried to make learning easier and smoother. It was definitely a great experience to have ice climbing with Red River Adventures. We would like to come back in the future.
Ice Climbing
Emily C
(source: TripAdvisor)
The Red River guys were great. Clear, concise instructions to maintain safety during an activity that is, certainly, inherently a bit dangerous. I appreciate their humor and the excellent playlist on the way to the climbing site.
Ice climbing
Fabian Schonholz
(source: TripAdvisor)
Fantastic service and solid guiding. I had a great time and the guide was flexible to accomodate what I wanted to accomplish
Best Ice Climbing Experience in Utah. (INCREDIBLE)
Nelson Manning
(source: TripAdvisor)
What an adventure! This was the real deal. Three of my friends and myself set off for the intro to ice class at the Stairway to Heaven in Provo with The Backcountry Pros. I thought it was going to be pretty mellow and mostly experience, mostly learning basic maneuvers. After a great coaching session we were given the opportunity to jump right into it. The waterfalls we were climbing were so much fun and quite a challenge. It made for one of the most adventurous outings we've ever done. Our guides knew exactly how to keep us safe and made it an incredibly enjoyable experience. I will go back next year more than once. What a fun sport that I'm excited to get into.
Things to know
57hours is committed to providing safe outdoor adventure experiences. We require all guides using our platform to have a COVID-19 safety plan and to make the details of that plan accessible to travelers. In most cases, group sizes will be reduced, guides will avoid overcrowded locations, and other safety measures will be met depending on the location and activity.

We also expect clients to respect local regulations and take measures to protect themselves, guides and the communities they're traveling to. For more information on COVID-19 measures in the Wasatch Mountains, UT, please refer to Utah Travel Guidance Government and Centers for Disease Control and Prevention websites.

Please contact us if you have any questions or require further information. We are happy to provide you with the most up-to-date information!

What you get on this adventure:

An experienced, local ice climbing guide with extensive knowledge of the area
One to three days of ice climbing depending on your chosen itinerary
All technical ice climbing equipment except for the boots (harness, helmet, ice tools, and crampons)

What's not included:

Boots
Transportation
Accommodation
Personal clothing and equipment
Meals and snacks
Parking

If you can climb a ladder, you're good to go. Being in good shape is always a plus but far from necessary. Ice climbing is all about using good movement technique rather than muscling up ice formations using brute strength. To ensure you have a fun day, your guide will choose routes that best suit your skill and fitness level.

The Wasatch Mountains have plenty of options for beginner ice climbers. Whether you've never ice climbed before or are transitioning from the rocks to ice structures, your guide will customize the day to suit your skill level and objectives. With a guide by your side, you'll learn something new, stay safe on the ice, and most importantly, have fun!

For intermediate to advanced ice climbers, the Wasatch Mountains have loads of routes to spend the day on. Your guide will discuss your objectives and customize the day to your goals. Let your guide plan the day so you can focus on developing your skills while ice climbing the classic routes or best hidden gems the area has to offer.

All technical climbing equipment will be provided by your guiding service, except for the boots. However, if you have your own gear, feel free to bring it. You'll need:

Helmet
Harness
Ice tools
Crampons

Here's a list of the equipment you should:

Three pairs of gloves
Hat that fits under the helmet
Buff
Down coat or synthetic puffy coat
Wind and waterproof soft shell jacket with hood
Waterproof pants
Coat or other warm under layers
Wool or polyester base layer
Down-fill vest or fleece jacket mid-layer
Synthetic or wool underwear and socks
Boots
Day pack large enough to carry all the items listed (around a 30-40L bag)
Water bottle
Thermos with a warm beverage
Food you can eat on-the-go
Warmers and toe warmers
Sunscreen and lip balm
Toiletries
Sunglasses
Ski goggles
Headlamp
Camera — optional

Dress comfortably and for the weather in clothes you can move in. We suggest bringing clothing appropriate for the season. Layers are best and don't wear jeans.

Group sizes and prices:

The group size for the half-day and full-day private ice climbs is usually between 1–12 people with up to 4:1 guest-to-guide ratio.
For multi-pitch ice climbing, the max guest-to-guide ratio is 2:1.
For the Advanced Day, the usual guest-to-guide ratio is 5:1. If joining alone, you'll be placed with peers that share a similar level of experience.
Costs per person decrease as the group grows, so it's the perfect opportunity to climb with friends and family.

Ice climbing days in the Wasatch Mountains can be arranged for bigger groups. Contact us prior to booking.

Min. age requirements:

If you are older than 18, you're good to go.
Minors as young as 8 may be permitted to ice climb on half-day or full-day adventures on a case-by-case basis, but must be in the presence of a parent or legal guardian.
Minors as young as 12 may be permitted to ice climb multi-pitch routes on a case-by-case basis, but must be in the presence of a parent or legal guardian.

If your group has ice climbers under the age of 18, contact us prior to booking to make arrangements.

To get to the Wasatch Mountains, most people fly into Salt Lake City International Airport 30 minutes to 2 hours away from various ice climbing locations in the Wasatch Mountains area. From there, you can rent a car, get a taxi, or take trams.

Once you and your guide agree on the details of your itinerary, your guide will suggest the best place to meet, whether that's at the guide shop or a predetermined location. The guide will choose the appropriate terrain dependent on conditions and the ability of the group.
Get free trip brochure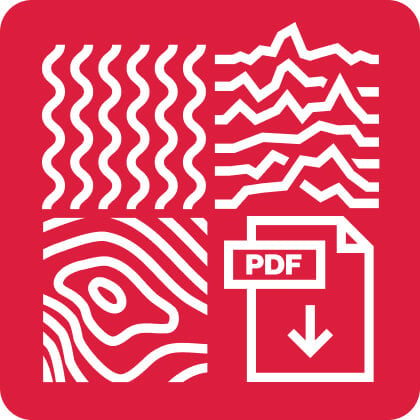 Adventure and location overview, itinerary, available dates, what's included and much more.
Brochure sent, check your inbox
Talk with us
and let one of our adventure experts help you plan your perfect adventure.
Other things to do in Wasatch Mountain Range