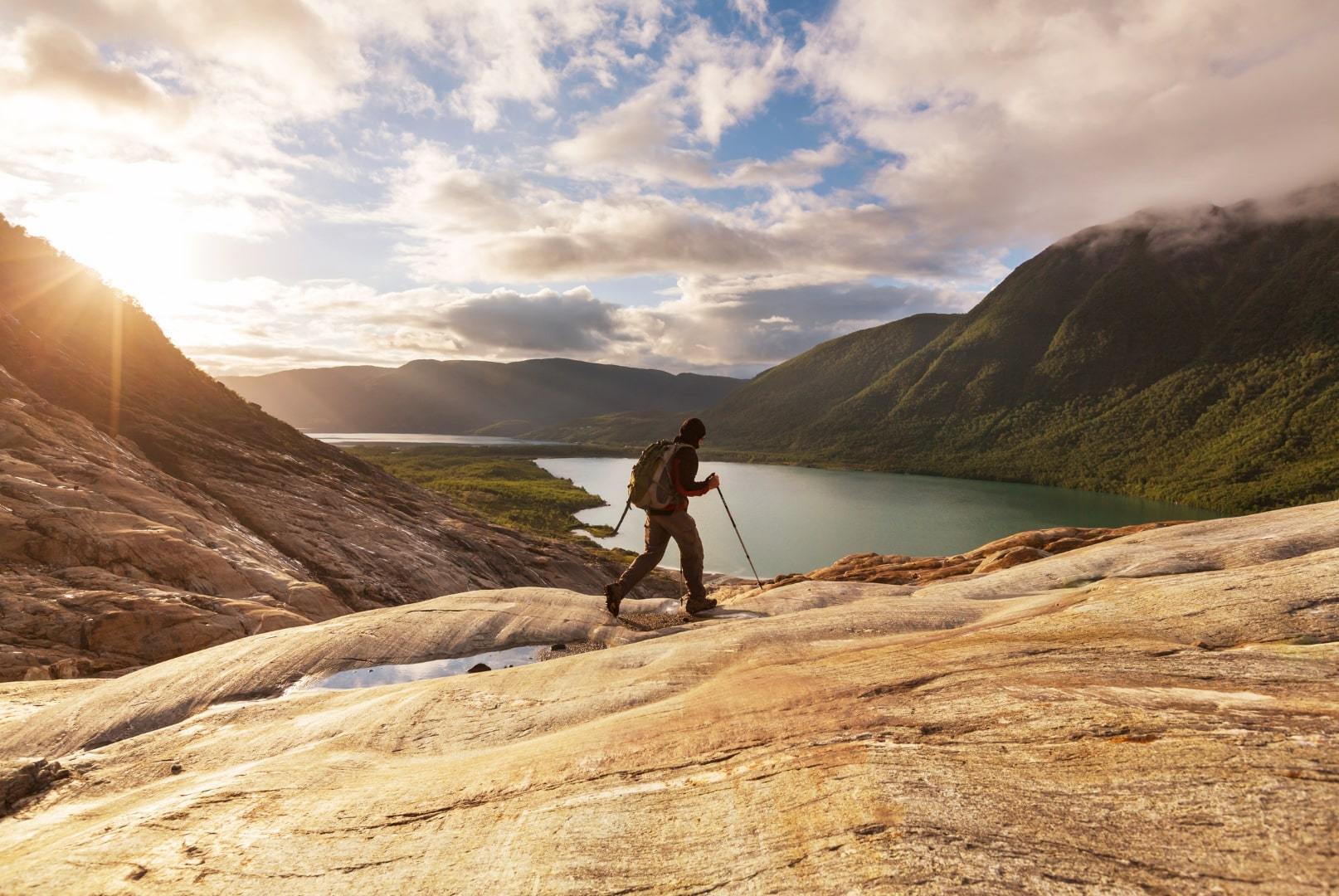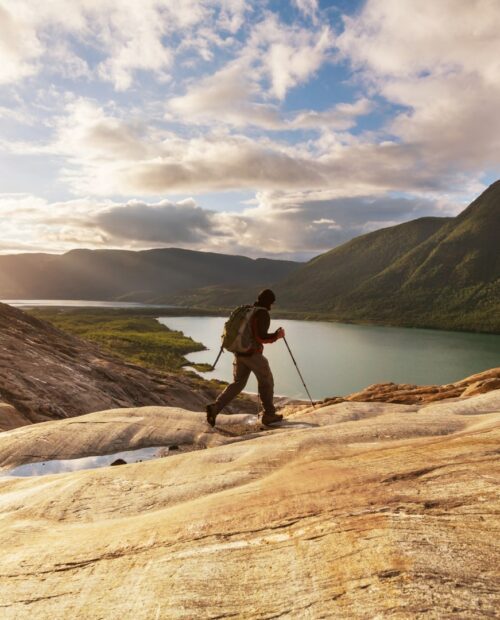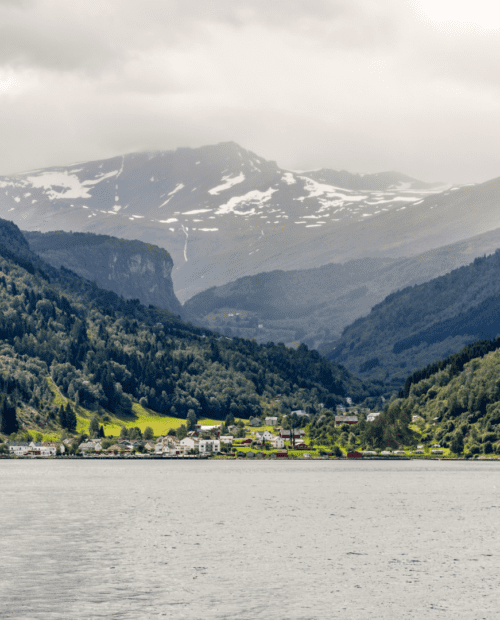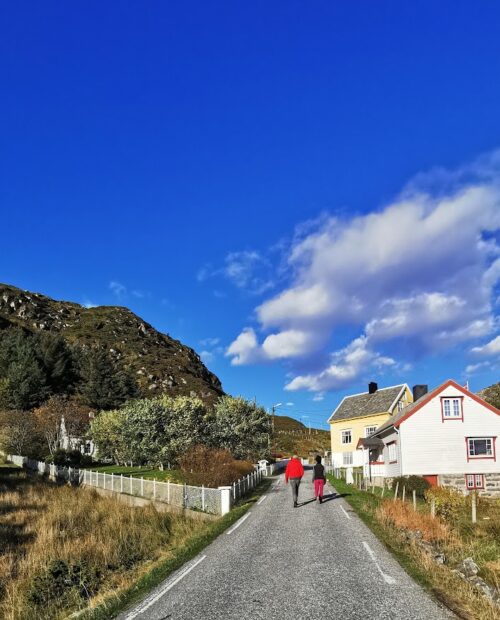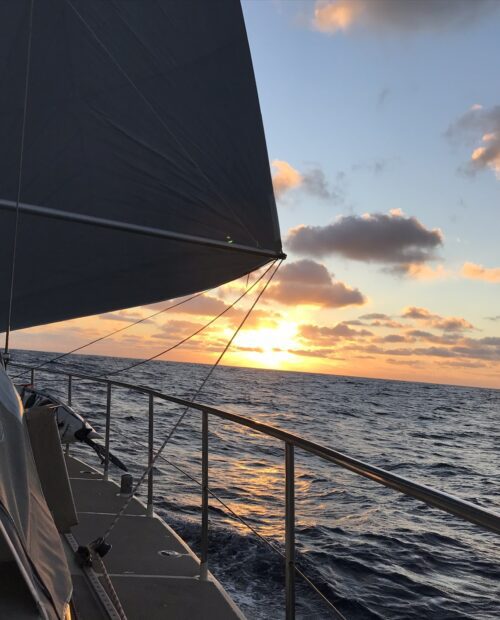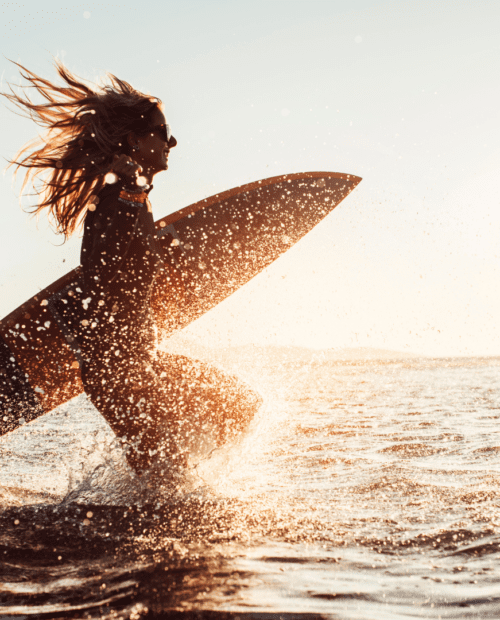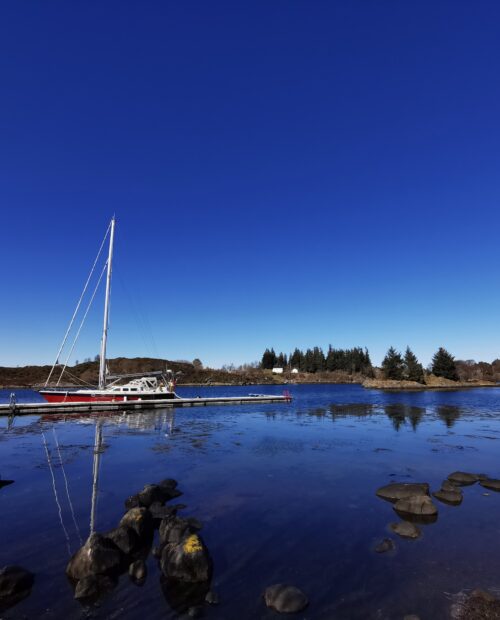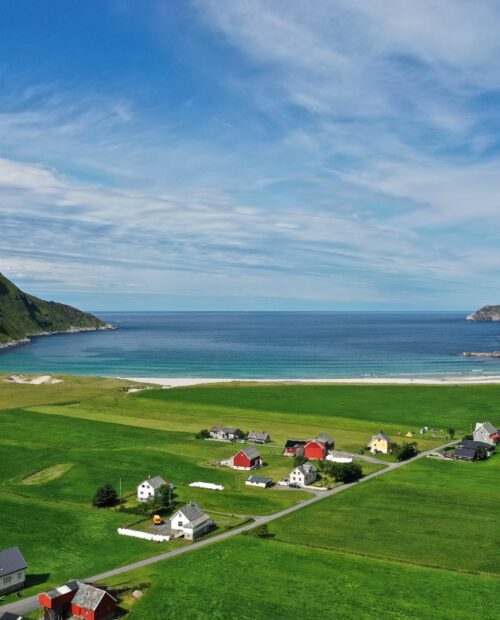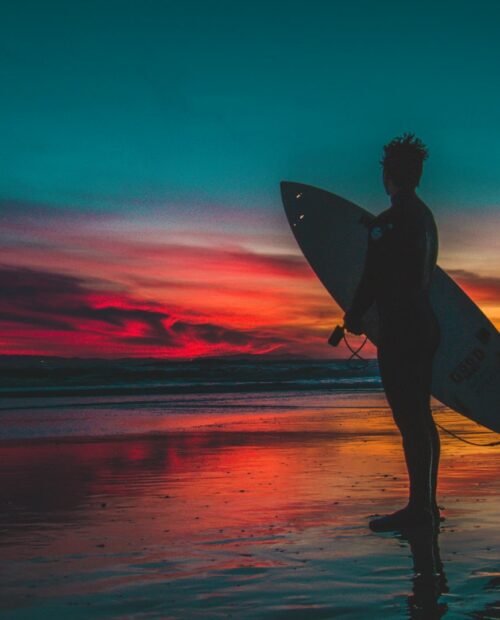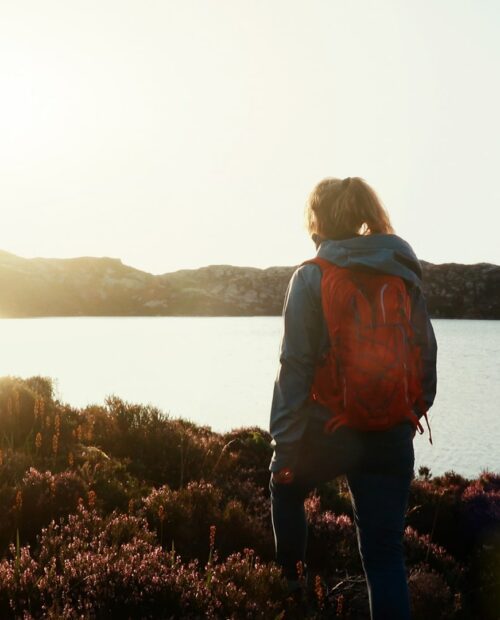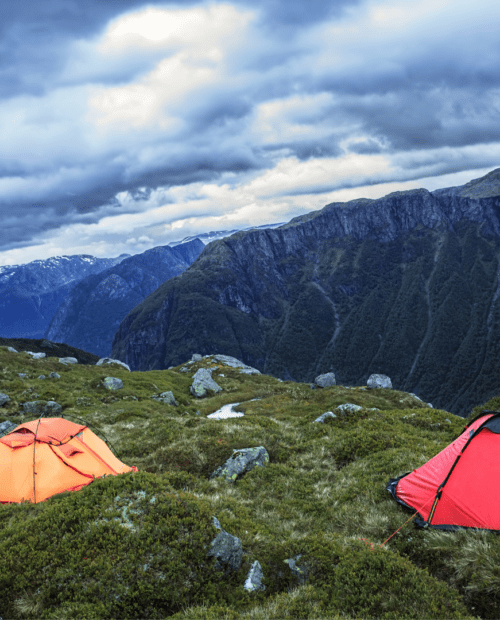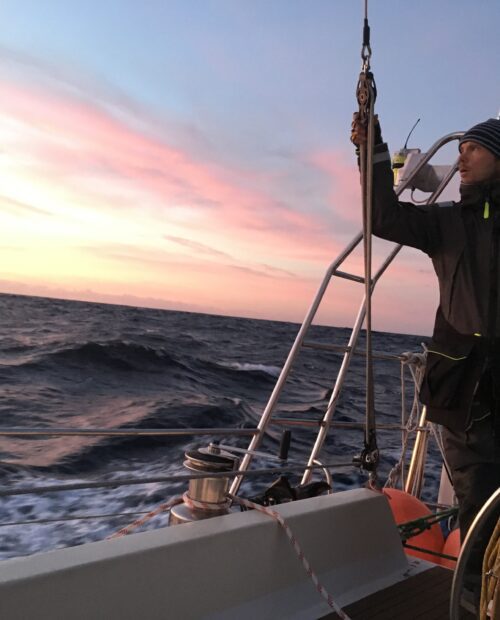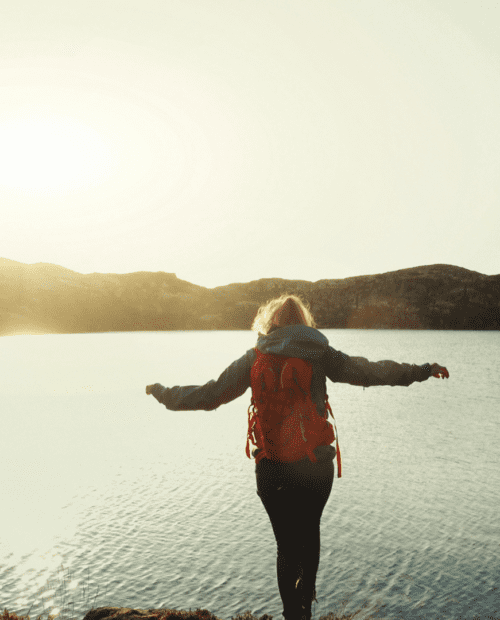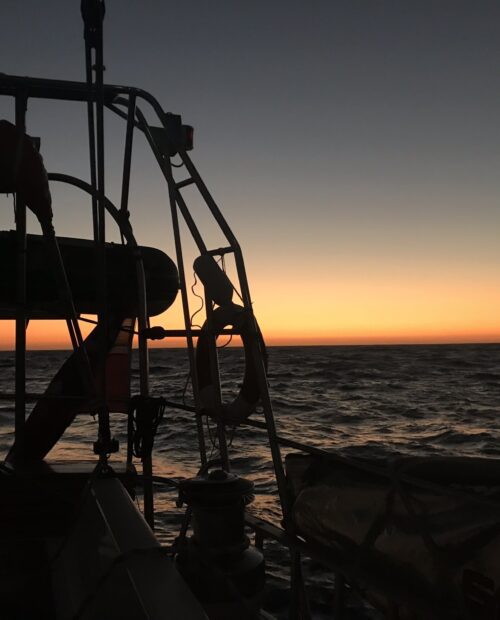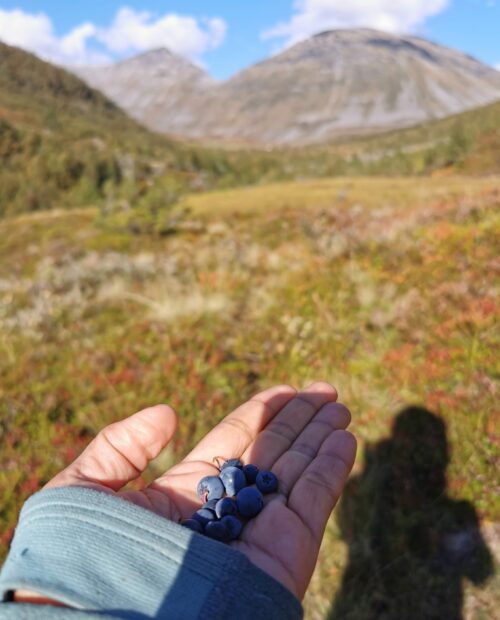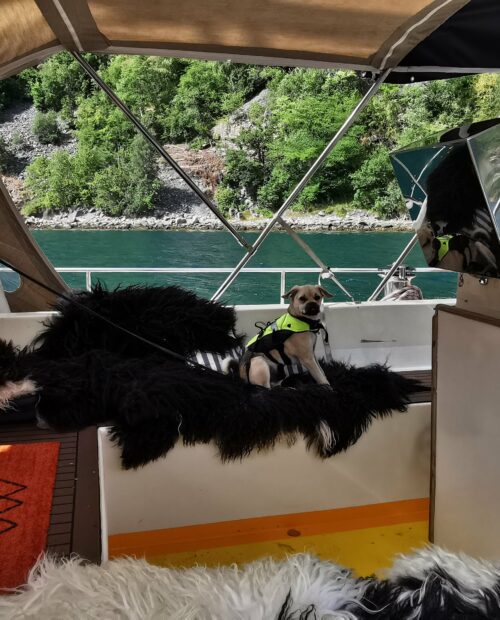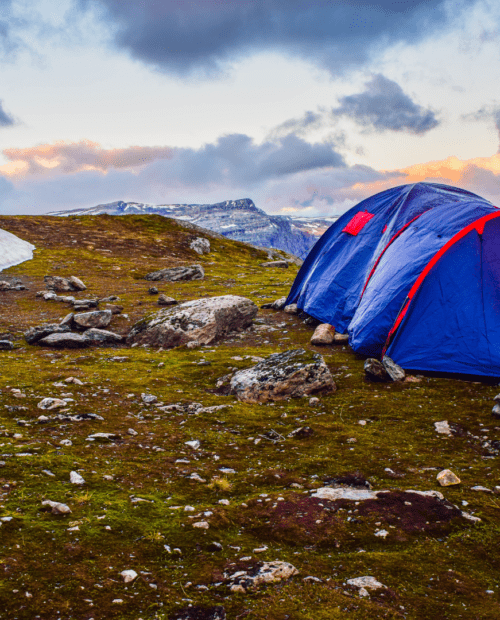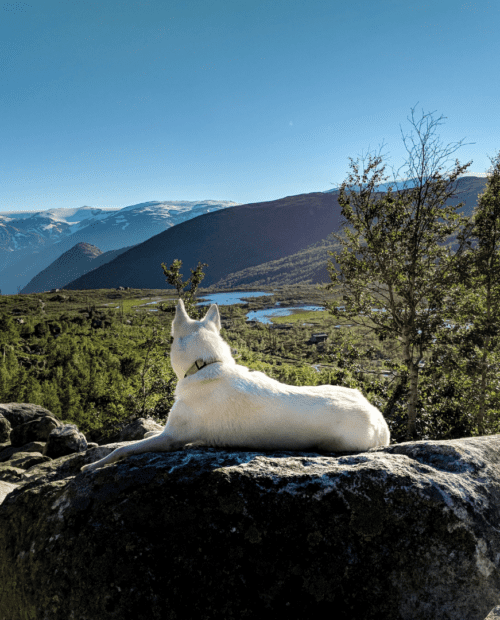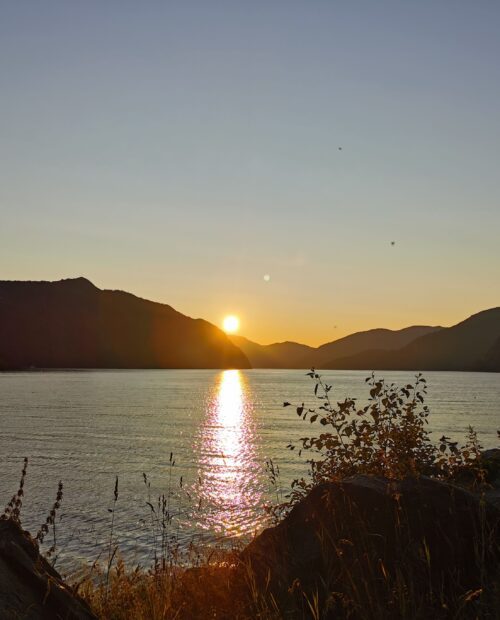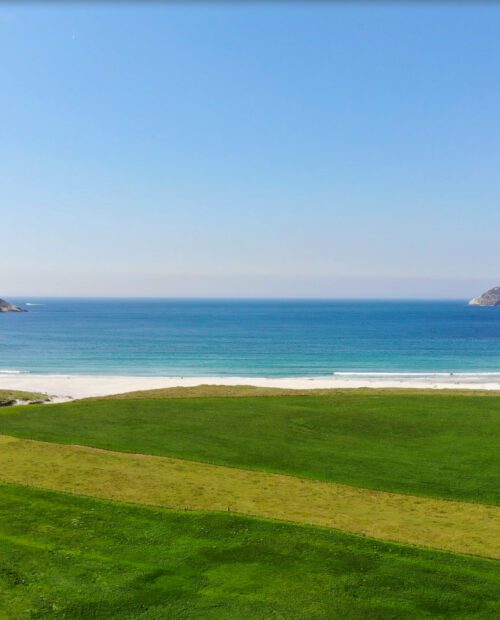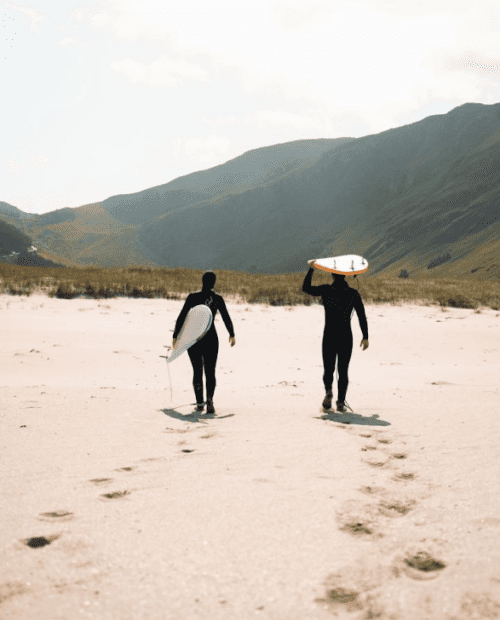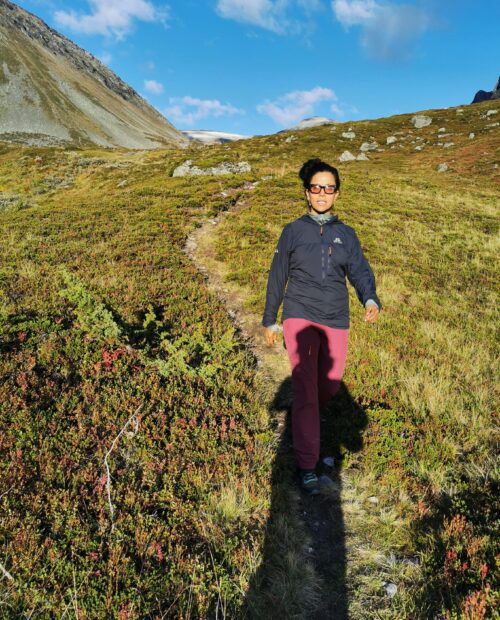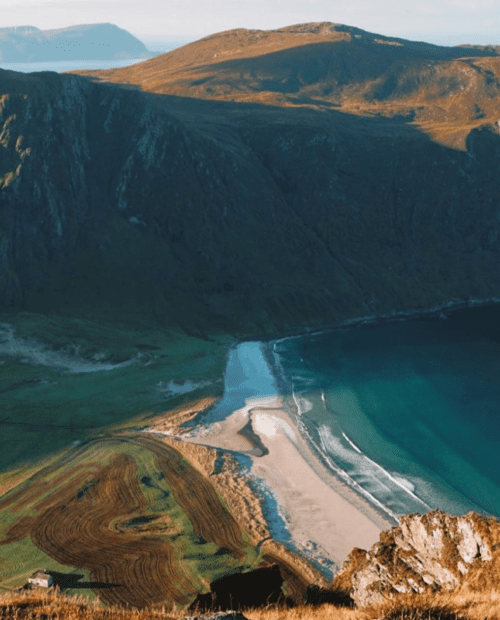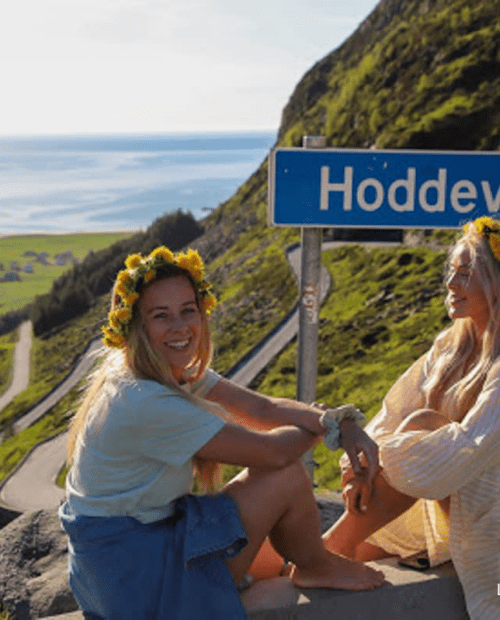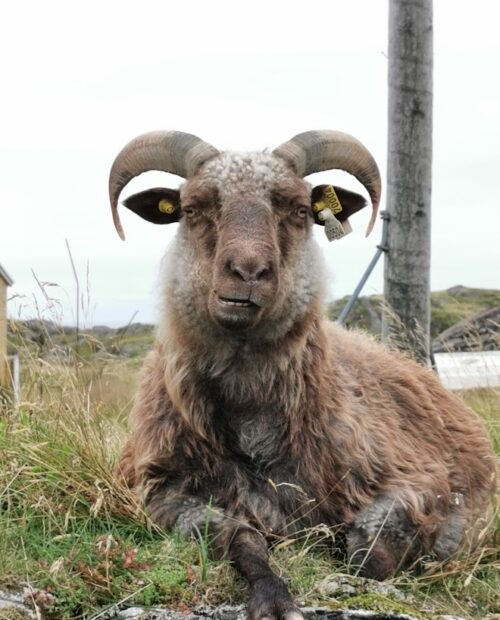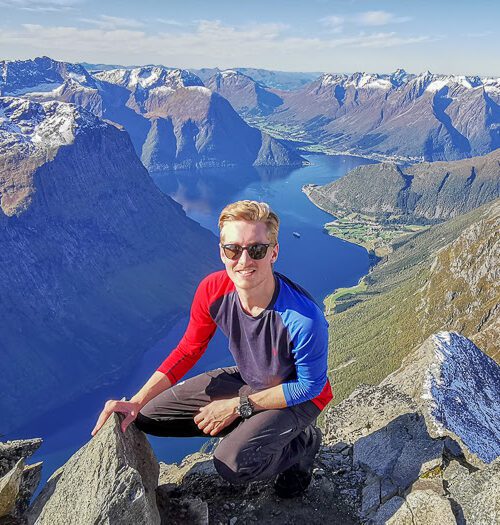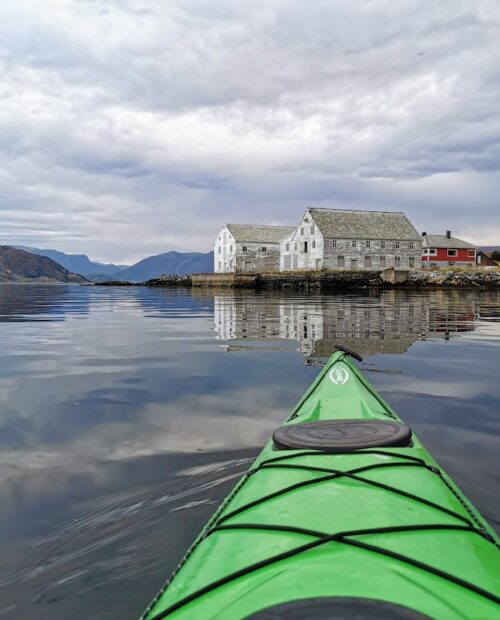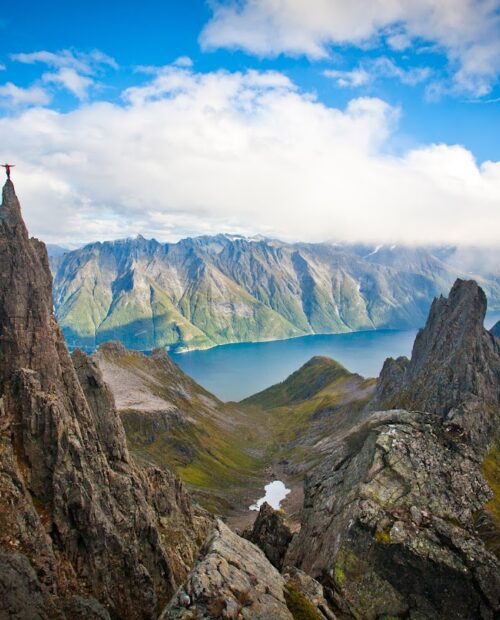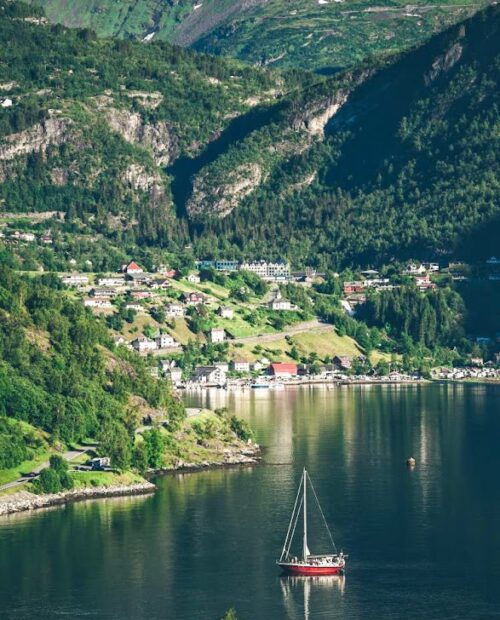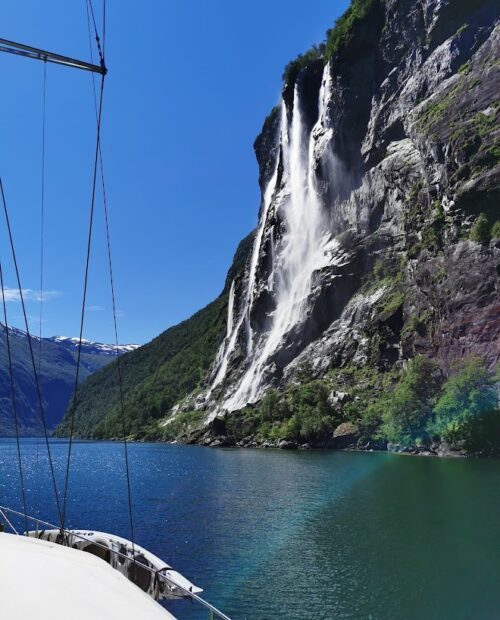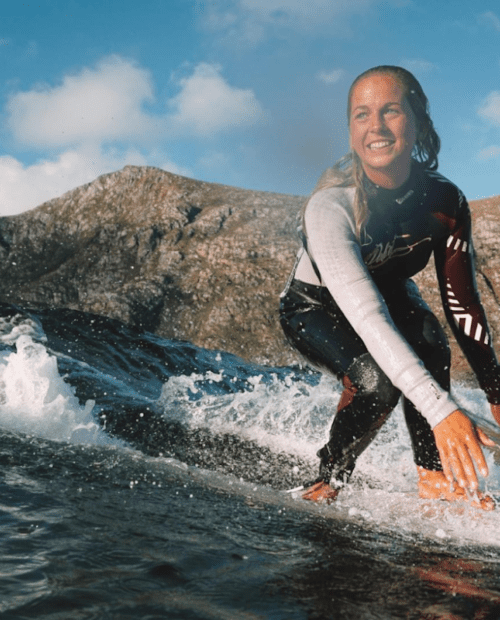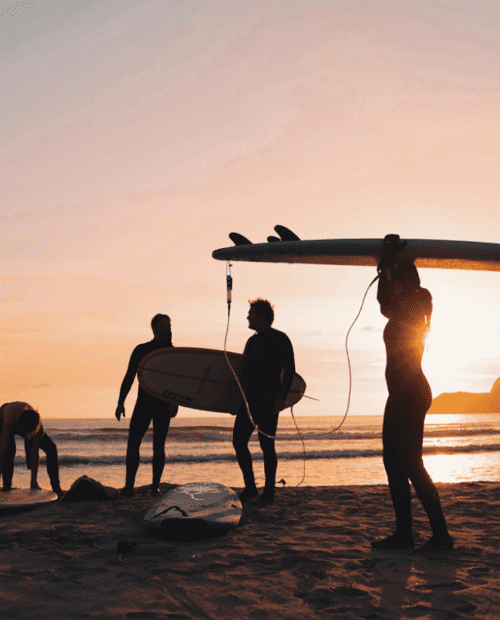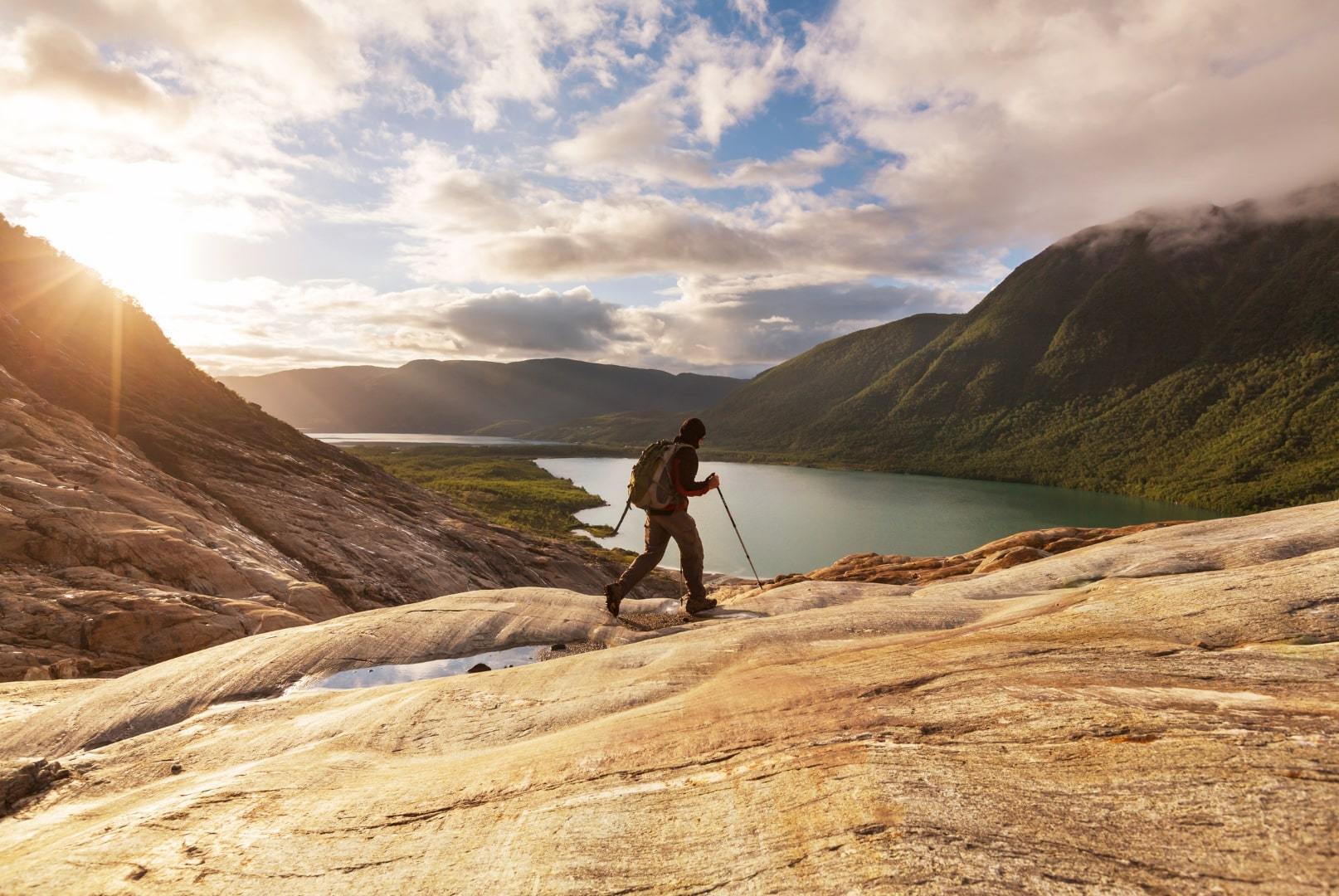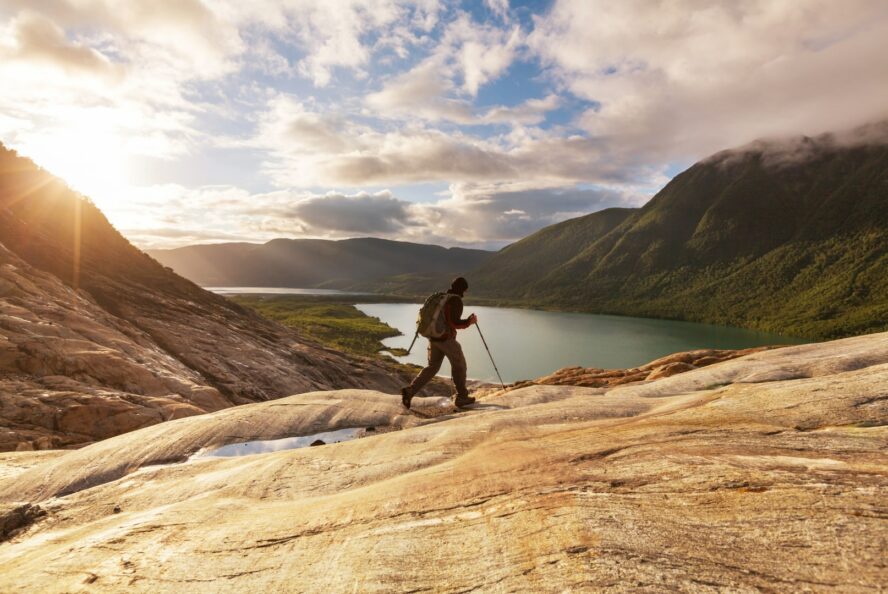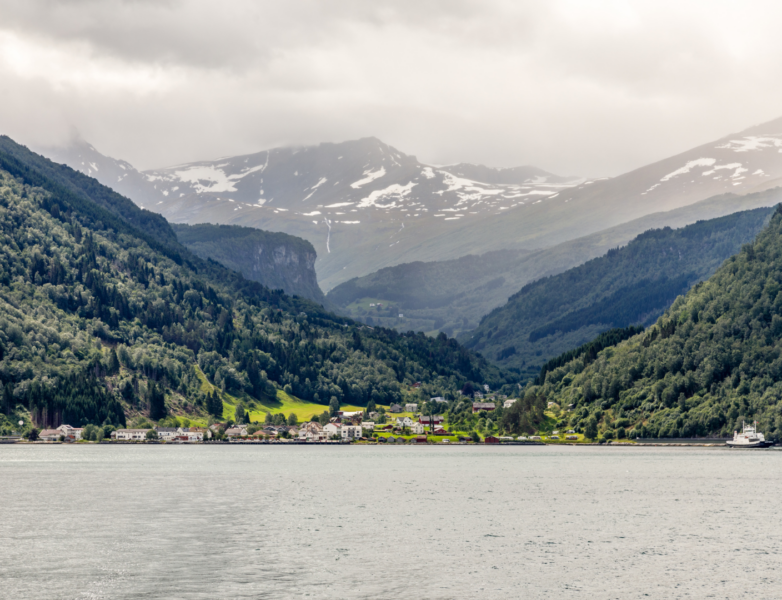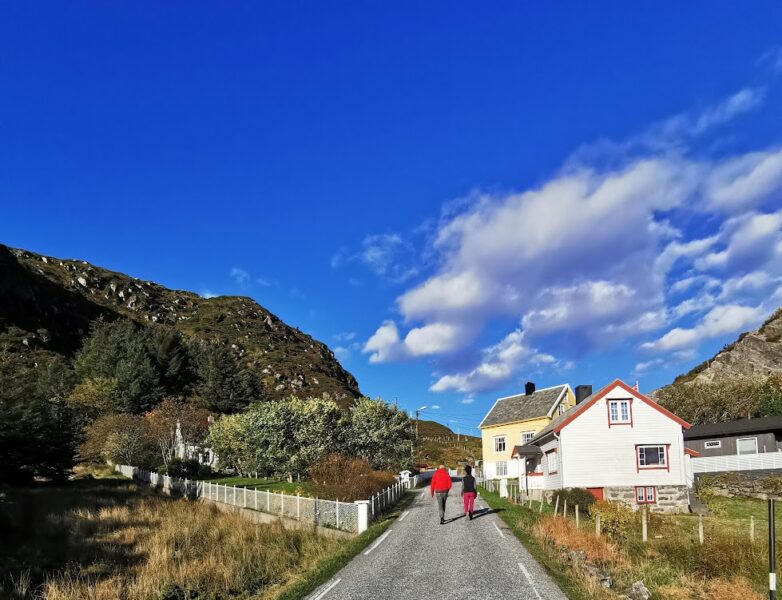 Hike, Sail, Surf – Expedition across Norway
5.00

()
Epic strolls, top-notch sailing, and primo swells—you'll find'em all, and much more, in Norway. You'll hike accessible fjords, walking from cozy hut to cozy hut, overlooking time-worn harbors and archipelagos packed with history. You'll feel like a proper Viking sailing the rough waters of Sunnmøre, encountering ancient settlements and abandoned trade stations behind every bend. You'll surf some of the best waves in the North, especially during the summer and fall, when the conditions are top-notch. If you're looking to soothe your adventurous appetite and maybe even expand your tastes, you can't go wrong in the land of the Vikings.
Walk among the clouds in the steep Tafjordfjella mountains

Chase swells in a world-famous arctic surf spot with breathtaking surroundings

Sail the thrilling waters of Sunmøre, packed with historic landmarks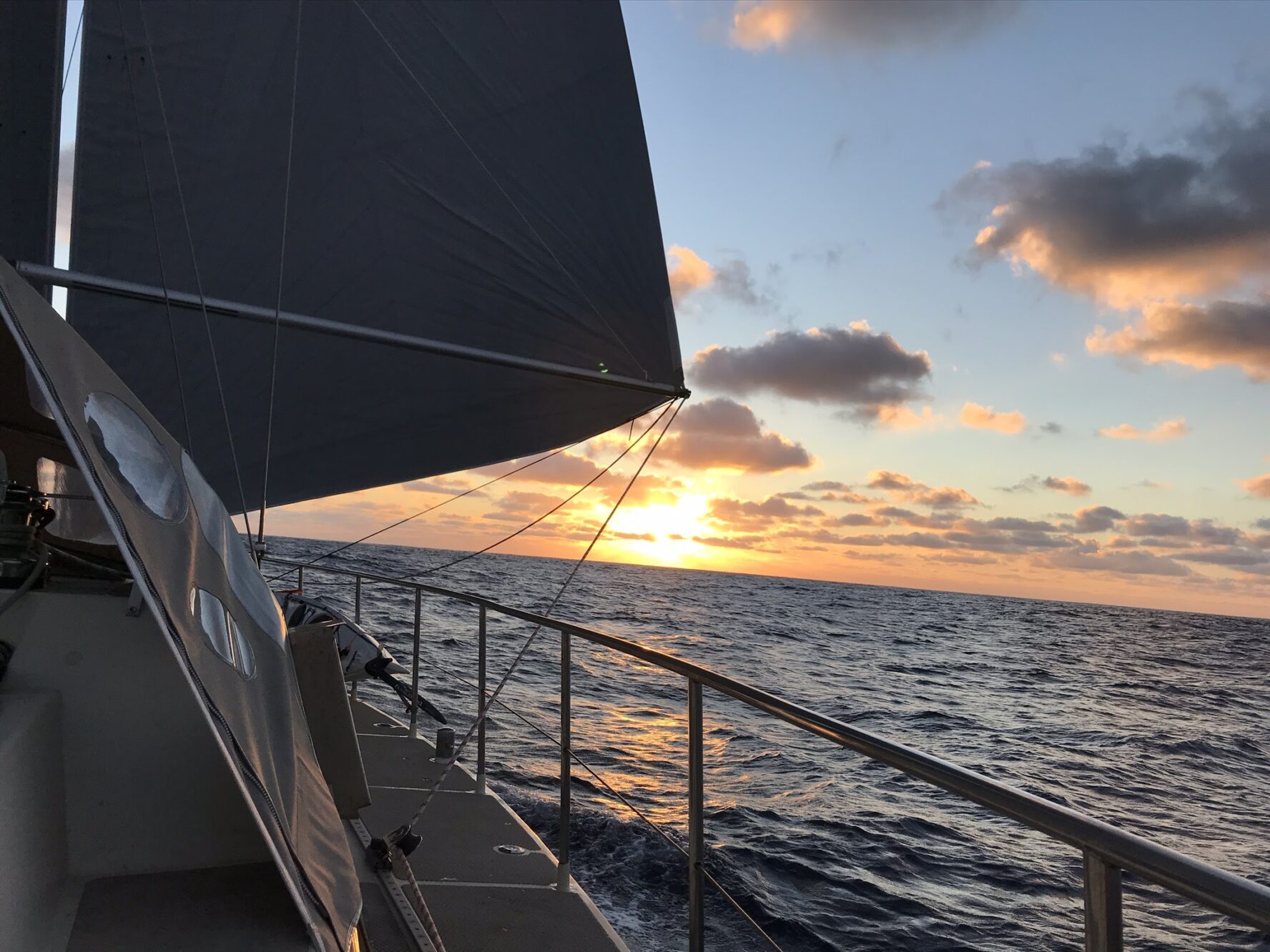 Itinerary
Experience the stunning landscapes of coastal Norway on foot, surfboard, and sailboat on this 12-day multisport tour. Hike hut-to-hut in the fantastic Tafjordfjella mountains, sail the history-packed vibrant waters of the Tafjorden and Sunnmøre, and surf the coolest arctic waves in the country at Hoddevik or Ervik. Fish your own food and learn about LNT policies on this sustainable, human- and wind-powered eco-friendly adventure.  Your expert guides and crew will perfectly customize this adventure to your wishes and needs.
Outdoor adventuring makes us fall in love with our planet, which is why we should be more aware of our impact on nature. Reducing our individual carbon footprints when traveling seems difficult, but luckily, there are many ways to make your trips more sustainable and eco-friendly.

Jolly Good Times Sailing is a highly sustainable guiding company. As you travel the calm waters of Norway, your boat will be powered by the wind most of the time, reducing the emission of carbon dioxide. You'll fish and catch your own food from the sea and use locally sourced ingredients for cooking, making your adventure a bit greener!

Arrive at Oslo, Norway, a day before the tour. Take the chance to explore the town, learn about the culture, and prepare for the adventure ahead.

Take the train to Åndalsnes and meet your guide at the Bjorli train station to mark the start of the adventure. You'll spend the next few days hiking from cabin to cabin, traversing epic mountainous terrain through the magical landscape of Tafjordfjella. The hikes will be weather-dependant, but they'll also be adapted to your own wishes, skill level, and fitness.

Descend to the village of Tafjord at the very edge of the Tafjorden, one of the most beautiful fjords in Norway and a UNESCO World Heritage Site. Your sailboat will be waiting for you at the bay—enjoy a warm shower and a lavish dinner. As you get cozy on the boat and sail out of the fjord, your local guide will tell you some fascinating stories about the history of the area, as well as the myths and legends that originated there. The following days will be spent sailing along the southern coastal part of Sunnmøre, to Stadlandet and Leikanger.

Sailing the southern part of Sunnmøre feels like a voyage through time—you'll follow ancient trade routes, fish your own food, and find ancient settlements and Viking tombs, all while encountering scenery beyond imagination. Sail some of the most exciting waters in Norway before reaching Ervik and Hoddevik, arguably the finest surf spots in the country.

Time to catch some waves and chill on white sandy beaches. This part of the tour is completely flexible—hit the waves at Ervik and Hoddevik all day, embark on a solo hike in the area, or just hang out with other adventurers at the clubhouse. And around midnight, you get to watch some truly breathtaking sunsets, especially in the late season.

Once you've finally had your fill of sail, sun, and surf, it's time to head home. You have several choices now: you could take a high-speed ferry to Ålesund or Bergen, or a picturesque 12-hour bus ride back to Oslo, which might be worth it for the views of Nordfjord, Styrnefjell, and Lom. Bon voyage and see you next time!
Get free trip brochure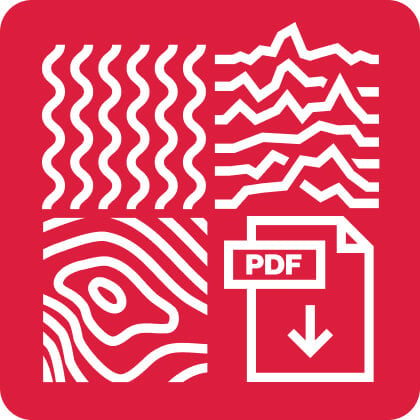 The brochure contains:
Adventure and location overview, itinerary, available dates, what's included, how to prepare, and much more.
Brochure sent, check your inbox
Talk with us
and let one of our adventure experts help you plan your perfect adventure.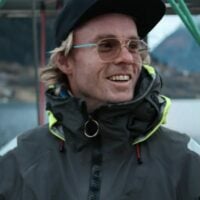 Born in Oslo, with roots in the west of Sunnmøre, Ulrik started sailing many years ago and has thousands of miles behind the helm, both as the captain of Jolly and on other boats. He also has all the necessary safety training, certificates, and experience to take you safely to various destinations, creating great memories and good times for all on board.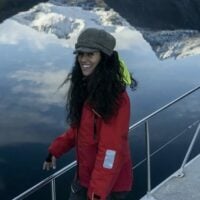 Maria loves sailing and being out in nature, breathing in the fresh air, and cleansing her mind. As a crew member of Jolly, planning, timing and safety are key for her, as is making her guests feel at home on board while cooking exciting and exotic food.  She was born in Colombia, loves to dance and socialize, and has a passion for sailing in the northern latitudes.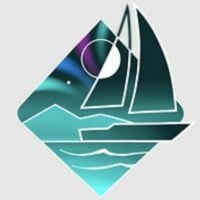 Jolly Good Times Sailing
Jolly Good Times Sailing
Jolly Good Times Sailing is a company which offers unique, authentic, and sustainable experiences on their sailing boat "Jolly". Their goal is to be close to nature and provide a crafted, truly sustainable, and holistic experience while enjoying the unmatched and beautiful Norwegian landscapes in total harmony.
Traverzz
(source: TripAdvisor)
Fully satisfied. Good service, nice people, accommodating and helpful both during booking and during sailing.
Things to know
What you get on this adventure:

Experienced, local guides and sailing crew with extensive knowledge of the area

12 days of hiking, sailing, and surfing

Accommodations for the duration of the tour

Sailing suits and safety gear

All meals from Bjorli to the end of the surfing section of the tour

What's not included:

Train tickets to Bjorli

Transportation after the tour

Accommodations before and after the tour

Accommodations for the night between day 11 and departure day

Meals before Bjorli and after the surfing section of the tour

Snacks

Personal hiking equipment

Surf instructor

The best thing about this tour is that it's flexible, meaning that every activity can be adapted for both beginners and more experienced adventurers alike.

Regarding the hikes, if you're decently fit, you should be good to go. You'll be hiking for 5-7 hours a day, covering between 10 and 15 km (6,5 – 9,5 miles) of variable terrain and in altitudes of up to 2,000 meters (6,560 ft), all while carrying a loaded daypack. The hikes are flexible, and your guides will adapt the route to your skill and fitness levels.

The surfing will also be adapted to your fitness level, but a surf instructor isn't included in the price. If you're not interested in or physically fit enough for surfing, you could spend the surf days hiking in the area or relaxing at the local clubhouses.

Here's a list of the equipment you need to bring:

Backpack large enough to carry all the items listed (around a 50-55L bag)

Hiking poles — optional

Water bottle and thermos

Beanie and extra caps

Buff or neck gaiter

Sunglasses

Warm gloves

Hiking shoes

Soft indoor shoes for the boat and huts

Three pairs of wool socks

Two to three sets of long underwear

Two wool sweaters

Plenty of spare, dry clothes for layering

An insulating layer (wool sweater, fleece or thin down jacket)

Waterproof rain jacket and pants

Hiking pants

Toiletries (hand sanitizer, mosquito repellent, toilet paper, etc.)

Basic first aid kit and personal medications

Sunscreen for your lips and face (SPF 50)

Your favorite snacks

Silk or cotton sleeping bag liner

Hiking towel

An underlay to sit on during the hikes

Headlamp or flashlight

Power bank

Camera — optional (but recommended)

Dress comfortably and for the weather in clothes you can move in. We suggest bringing clothing appropriate for the season. Layers are best and don't wear jeans.

Group sizes and prices:

For this adventure, the usual client-to-guide ratio is 7:1. 

The sailboat used for this tour has a maximum capacity of 7 guests. In the event of a larger group, another vessel needs to be booked. In that case, a minimum of 10 participants will be required for the tour to run, with a max of 14 participants.  

The cost does not decrease as the group grows. 

Sailing and exploring Norway can be arranged for larger groups. Contact us to make arrangements.

Min. age requirements:

If you are older than 18, you're good to go.

Minors between 14 and 18 may be permitted to join the tour on a case-by-case basis, but must be in the presence of a parent or legal guardian.

Minors younger than 14 aren't permitted to join this tour.

If your group has adventurers under the age of 18, contact us prior to booking to make arrangements.

A $750 deposit to secure your place is due upon booking. The remaining amount is paid 3 months (90 days) prior to departure. Once the trip is confirmed by the guide, the cancellation policy stated below applies. 

If Client cancels the Booking anytime prior to sixty (60) calendar days in advance of the trip contemplated by the booking, Client is entitled to a full refund minus the full deposit amount.

If Client cancels the Booking between fifty-nine (59) and thirty (30) calendar days in advance of the trip contemplated by the booking, Client is entitled to a refund in the amount of fifty percent (50%) of the total amount paid when Booking minus the full deposit amount.

After that deadline, Client is not entitled to any refund. Any reimbursable expenses arising out of the Booking incurred by Guide prior to the date of cancellation (including but not limited to plane tickets, car rental payments, and lodging or transportation fees) are non-refundable as soon as they are incurred by the Guide.

To start this tour,  fly into Oslo Gardermoen Airport in Oslo, Norway, a day before the start of the tour. After spending a night in Oslo, board the train heading towards Åndalsnes. After about 5-6 hours, disembark at the Bjorli station, where you'll meet up with your guides and start the tour.

57hours is committed to providing safe outdoor adventure experiences. We require all guides using our platform to have a COVID-19 safety plan and to make the details of that plan accessible to travelers. In most cases, group sizes will be reduced, guides will avoid overcrowded locations, and other safety measures will be met depending on the location and activity. 

We also expect clients to respect local regulations and take measures to protect themselves, their guides, and the communities they're traveling to. For more information on COVID-19 measures in Norway, please refer to Norway's official COVID-19 advice for international travel.

Please contact us if you have any questions or require further information. We are happy to provide you with the most up-to-date information!
Get free trip brochure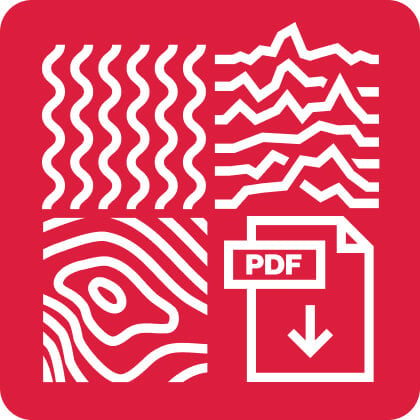 Adventure and location overview, itinerary, available dates, what's included and much more.
Brochure sent, check your inbox
Talk with us
and let one of our adventure experts help you plan your perfect adventure.
Other things to do in Norway