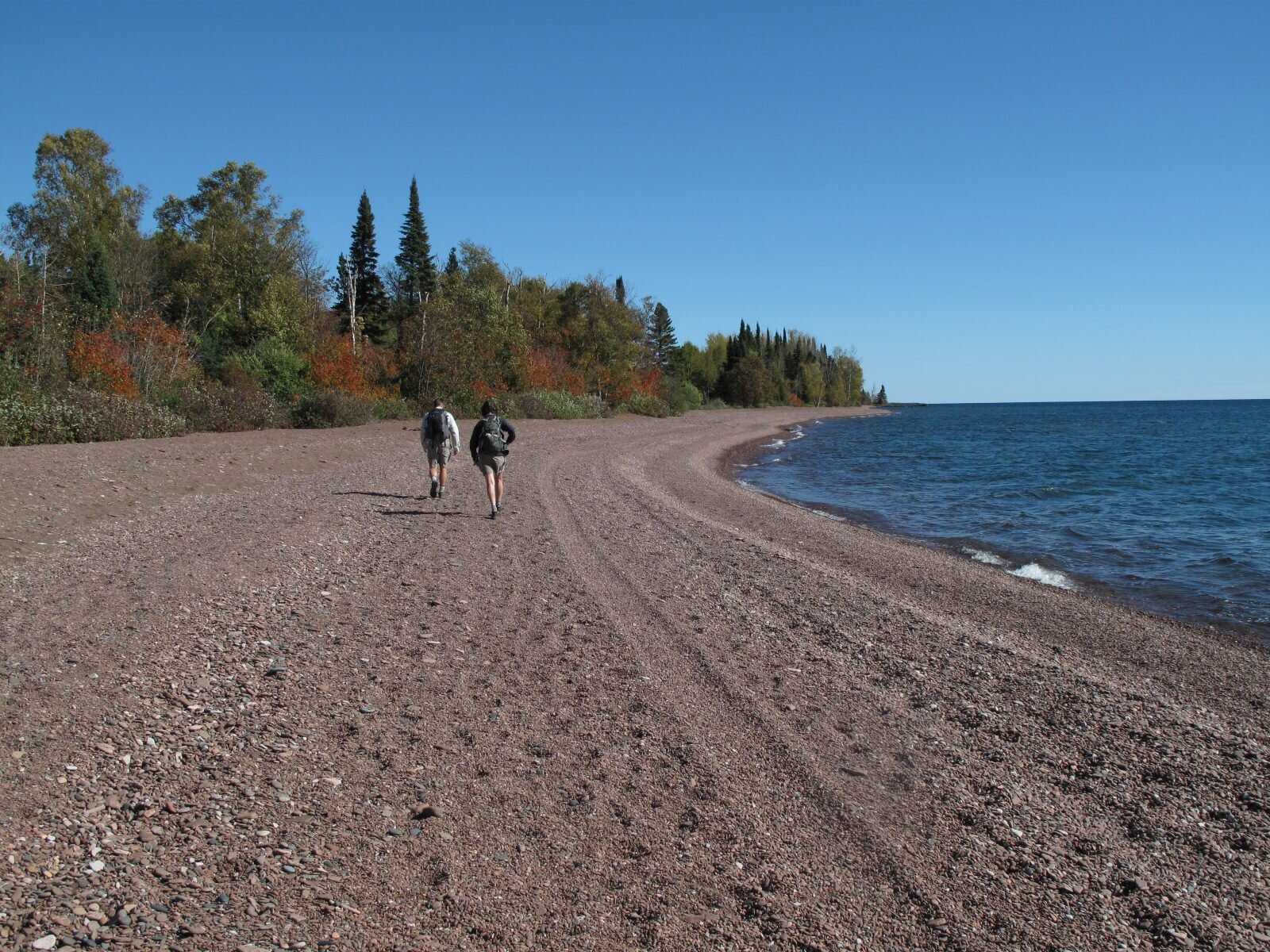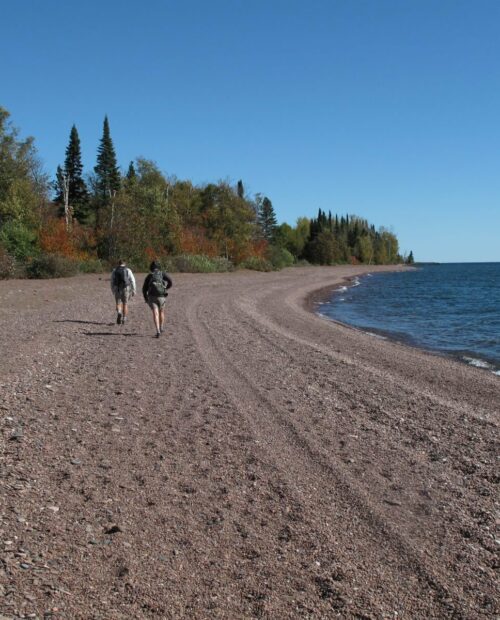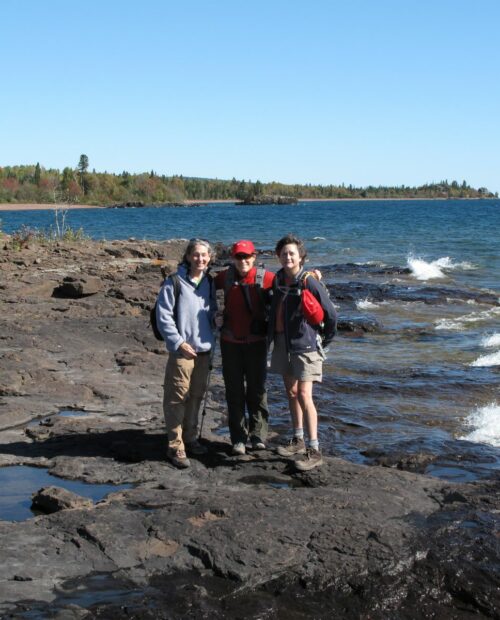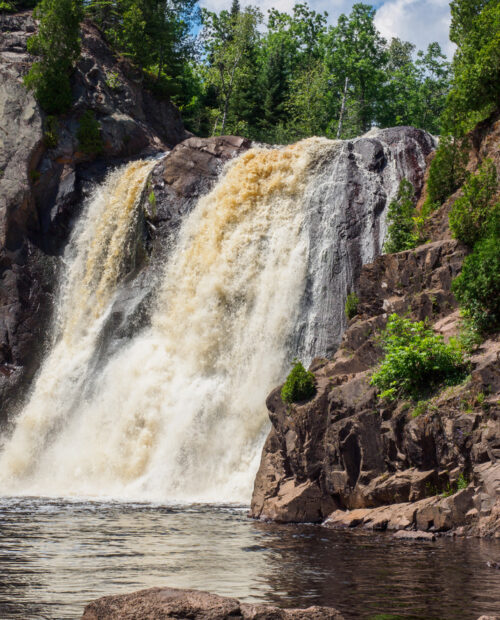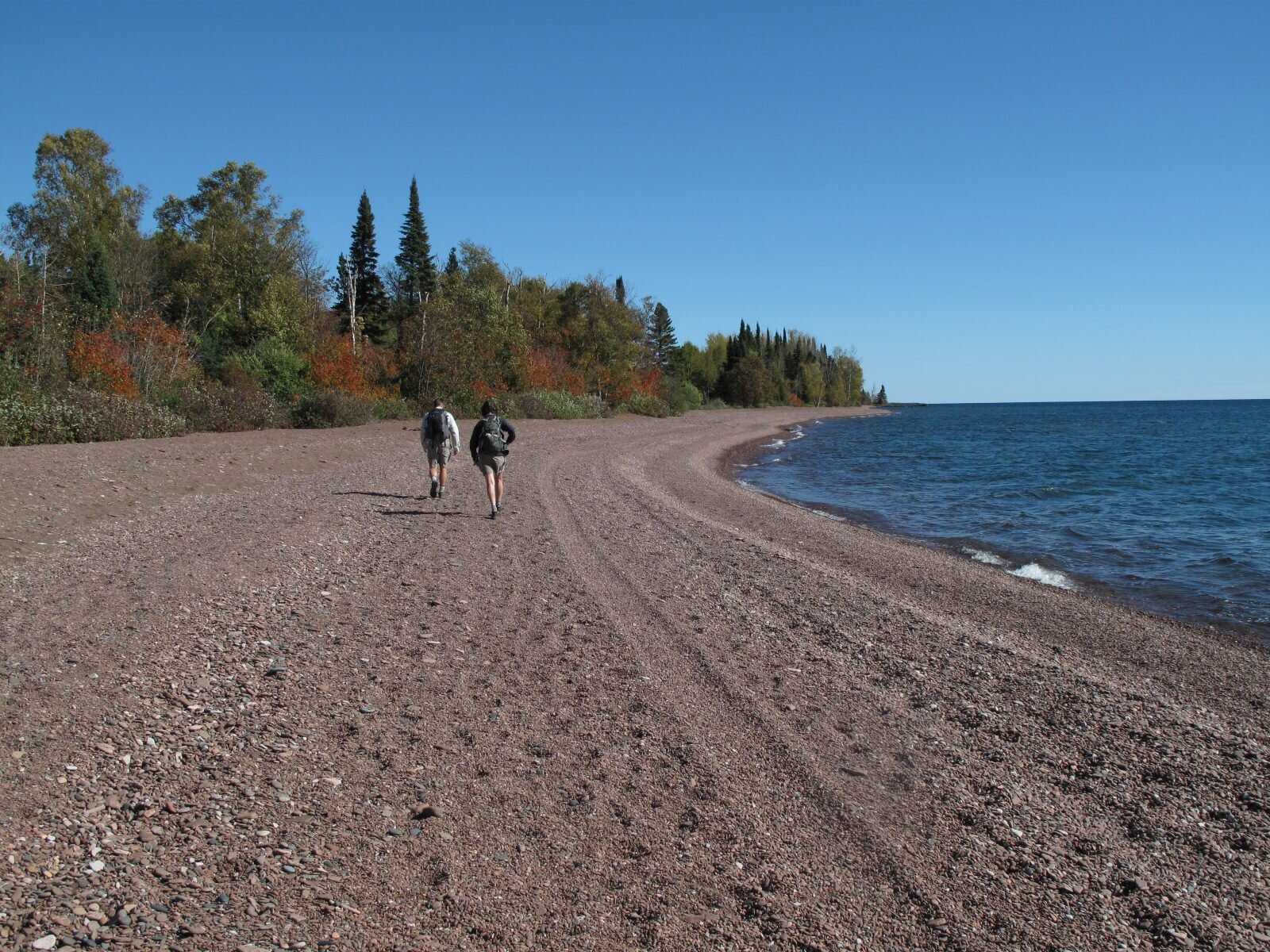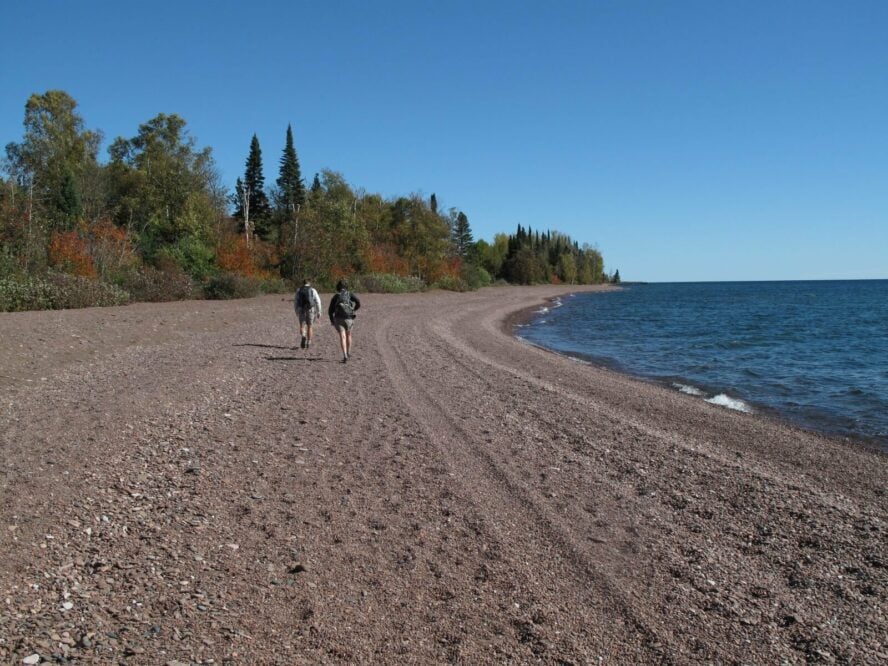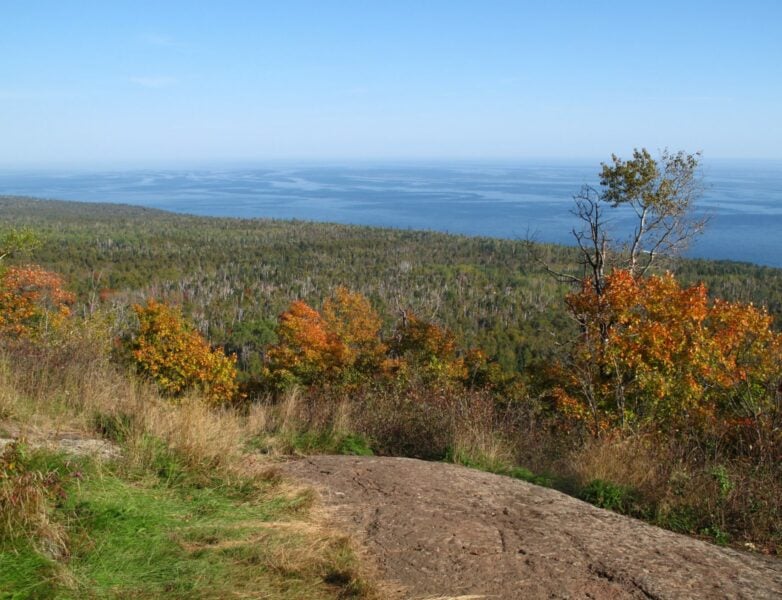 Hiking the Highlights of the Superior Hiking Trail
5.00

()
Savor the very best snippets of the Superior Hiking Trail with this 6-day tour. Traversing along Lake Superior's rocky ridgeline offers much more than just vistas of the world's largest freshwater lake, home to one of the best hikes in the US. Let the trail's footpaths lead you through three state parks, meander along rushing rivers, and course through boreal forests' hiding gems—deep gorges, rushing waterfalls, and much more. Never run out of striking views, be it of the shore's bluffs and horizon, or of the woodlands' treasures. Find out more about the Superior Hiking Trail from Ali Carr, an adventure travel writer.
Handpicked highlights of the Superior Hiking Trail

Abundant wildlife in aspen, birch, and maple forests

Endless views of the world's largest freshwater lake
Itinerary
It's impossible for you to dedicate several weeks of your life to Lake Superior's 310-mile long trail, but you still want to experience the lake's unparalleled vastness? With your guides' handpicked highlights, you can capture the trail's essence in a matter of 6 days! Several state parks, rushing rivers, mighty waterfalls, lush forests, high bluffs, no shore in sight—start looking forward to a myriad of diverse environments. As an added bonus to this already great tour, you'll be staying at a deluxe resort with an en-suite wood fireplace, whirlpool bath, and view of the lake. Did we mention all meals are included? Not a thing to worry about on this trip.
Your tour begins in Duluth, from which you'll van shuttle to Gooseberry Falls State Park and join the Superior Hiking Trail. It's a premier, 310-mile trail following a rocky ridgeline above Lake Superior, but you won't do the whole route—your guides cherry picked its highlights. Spend the better part of the day hiking along the meandering course of the Gooseberry River with vistas of thunderous waterfalls. You'll spend your nights at the Bluefin Bay Resort, set against the backdrop of the Sawtooth Mountains and surrounded by the Superior National Forest. The upscale rooms include en-suite wood fireplaces, whirlpool baths, and breathtaking views of Lake Superior.
Hiking: 8 miles (13km)

Your second day begins with getting back on the trail and climbing to the crest of Bread Loaf Ridge, overlooking Lake Superior. Continue along the ridge and then descend through aspen and birch woodlands toward Split Rock River. Spend the afternoon hiking along the river as it cascades over sheer red rock on its way to Superior.
Hiking: 11 miles (18km)

Shuttle to Silver Bay and get ready for a challenging section of the trail—a multitude of ascents and descents, but count on some of the best views of the lake and its adjacent bluffs. You'll enter the Tettegouche State Park and explore the mighty High Falls of the Baptism River, the highest waterfall in the state of Minnesota.
Hiking: 11 miles (18km)

Your day 4 includes some rugged terrain with great panoramic views of the Superior. You'll start by crossing the Manitou River in Crosby Manitou State Park. Continue climbing along Horseshoe Ridge before descending into the valley of the Caribou River and a magnificent bridge crossing to reach the Caribou Falls State Wayside trailhead.
Hiking: 8 miles (13km)

Kick off the day by jumping farther north to hike from valley to valley, crossing many rivers that drain into Lake Superior. Start near Two Island River and hike through rich, old-growth maple forests with views of the lake from Tower Overlook. Hike and cross Fredenburg Creek, Cross River, and the narrow Temperance River gorge, a reminder of nature's power as the river cuts through cliffs. Pass along lush meadows and beaver ponds along the way. The region is famous for its bare rock cliffs along the lake's shore, offering—once again—great views of the vast lake.
Hiking: 8 miles (13km)

Head to the northern end of the trail to walk up to the incredible Kadunce River gorge. Hike across the highlands before dropping back down to Lake Superior for a final stretch along its sandy shores. On your van shuttle back to Duluth, you'll have an option to stop at Pincushion Mountain for a short trek to the peak for your final views of the lake and its rugged shores.
Hiking: 5-8.4 miles (8-13.5km)
Get free trip brochure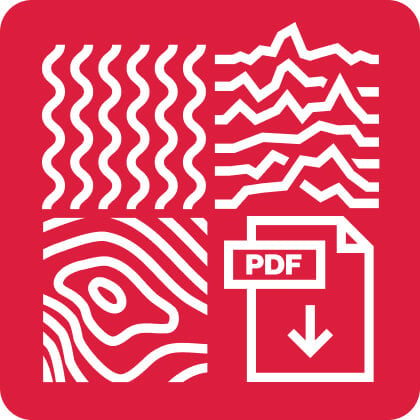 The brochure contains:
Adventure and location overview, itinerary, available dates, what's included, how to prepare, and much more.
Brochure sent, check your inbox
Talk with us
and let one of our adventure experts help you plan your perfect adventure.
Meet your guide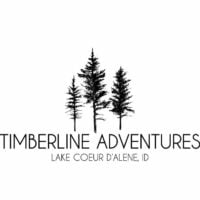 Timberline Adventures offers fully supported cycling, hiking and multisport trips throughout the US and Canada. Challenge, discovery and fun are what define their trips. They offer more than 35 different destinations, including some of the wildest areas in North America!
Douglas S.
(source: Guide's website)
I did Timberline in 1995 and 2000 with my dad and 2018 and 2019 with my son and daughter. Look forward to doing more tours with my grandchildren (if I have them).
Sarah
(source: Guide's website)
We have been doing active trips for a number of years before we found Timberline Adventures. So happy to have found them! Their trips are a great way to see our national parks.
Amy N.
(source: Guide's website)
Thank you for all your hard work and for a fun, challenging, memorable week filled with beautiful scenery.
Sharon J.
(source: Guide's website)
I've been using Timberline for years to provide the right combination of scenic quality and hiking difficulty that meets my needs.
Things to know
57hours is committed to providing safe outdoor adventure experiences. We require all guides using our platform to have a COVID-19 safety plan and to make the details of that plan accessible to travelers. In most cases, group sizes will be reduced, guides will avoid overcrowded locations, and other safety measures will be met depending on the location and activity. 

We also expect clients to respect local regulations and take measures to protect themselves, guides and the communities they're traveling to. For more information on COVID-19 measures in Duluth, Minnesota, please refer to Minnesota's latest travel resources.

Please contact us if you have any questions or require further information. We are happy to provide you with the most up-to-date information!

What you get on this adventure:

An experienced, local hiking guide with extensive knowledge of the area

Six days of guided Lake Superior hiking

Accommodation during the trip

All meals

Van shuttles

Park entrance fees

Transportation to and from the trail

What's not included:

Transportation before and after the trip

Accommodation before and after the trip

Guide gratuities — optional

You need to be an intermediate hiker for this guided tour of Lake Superior. Good fitness is required as well as the ability to walk on different types of terrain. The average day will vary between 7-9 miles (11-14km) of hiking and you will be gaining 2,000-3,000 ft (600-900m). Keep in mind that you'll also be carrying a daypack filled with water and other things you'll need throughout the day.

Here's a list of the equipment you need to bring:

Day pack large enough to carry all the items listed (around a 25-40L bag)

Hiking poles — optional (but recommended)

Water bottle or hydration bladder (2L capacity)

Lightweight hiking boots or shoes

Hiking pants, shorts, or zip offs

Short-sleeved and long-sleeved t-shirts

Jacked (fleece, e.g.) and sweater/sweatshirt

Lightweight gloves

Spare clothes for layering

Waterproof rain jacket

Sunhat

Leisure clothing and shoes

Swimsuit

Toiletries (sunscreen, hand sanitizer, bug spray, medication, moleskins, etc.)

Headlamp or flashlight

Sunglasses

Camera — optional (but recommended)

Binoculars — optional (but recommended) 

National Parks Pass — if you have one, bring it along

Dress comfortably and for the weather in clothes you can move in. We suggest bringing clothing appropriate for the season. Layers are best and don't wear jeans.

Group sizes and prices:

The group size for these group hiking tours are usually between 5-10 people with two guides. 

The cost does not decrease as the group grows. 

Hiking tour of Lake Superior can be arranged for larger groups. Contact us to make arrangements.

If you're a solo traveler, you will be charged a single-room supplement. However, if you're open to having a roommate assigned to you, and your guide is able to give you one, you will be reimbursed $610 that will be taken away from your final payment.

Min. age requirements:

If you are older than 21, you're good to go.

If you're under 21, you may join the hike along with a parent or other responsible adult.

If your group has hikers under the age of 21, contact us prior to booking to make arrangements.

A $500 per person to secure your place is due upon booking. The remaining amount is paid 2 month (60 days) prior to departure. Once the trip is confirmed by the guide, the cancellation policy stated below applies.

If Client cancels the Booking in writing anytime prior to sixty (60) calendar days in advance of the trip contemplated by the booking, Client is entitled to a full refund, minus the $200 cancellation fee. 

For cancellations thirty (30) to sixty (60) calendar days in advance, Client is entitled to a refund of the amount in excess of the initial deposit.

For cancellations received less than 30 days prior to the departure date, no refunds will be granted. The same goes for arriving late or leaving the tour prior to the scheduled conclusion.

Your guiding company reserves the right to cancel any tour for which fewer than 6 people have registered. You will be notified of any such cancellation at least 30 days prior to the departure. In the event of such cancellation, you may transfer to another tour, keep the credit for a future trip, or receive the full refund.

Your Superior Hiking Trail tour starts in Duluth, MN. To get there, most people fly into Duluth International Airport, a 10-minute drive from the city. From there, you can rent a car or take a shuttle service.

You'll meet your guide at La Quinta inn & Suites, 1805 Maple Grove Rd., Duluth MN 55811, at 8:30 a.m. on day 1.
Get free trip brochure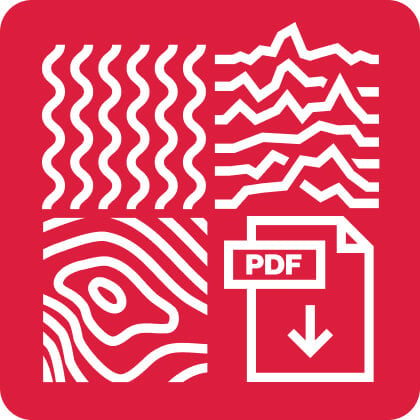 Adventure and location overview, itinerary, available dates, what's included and much more.
Brochure sent, check your inbox
Talk with us
and let one of our adventure experts help you plan your perfect adventure.
Other things to do in United States