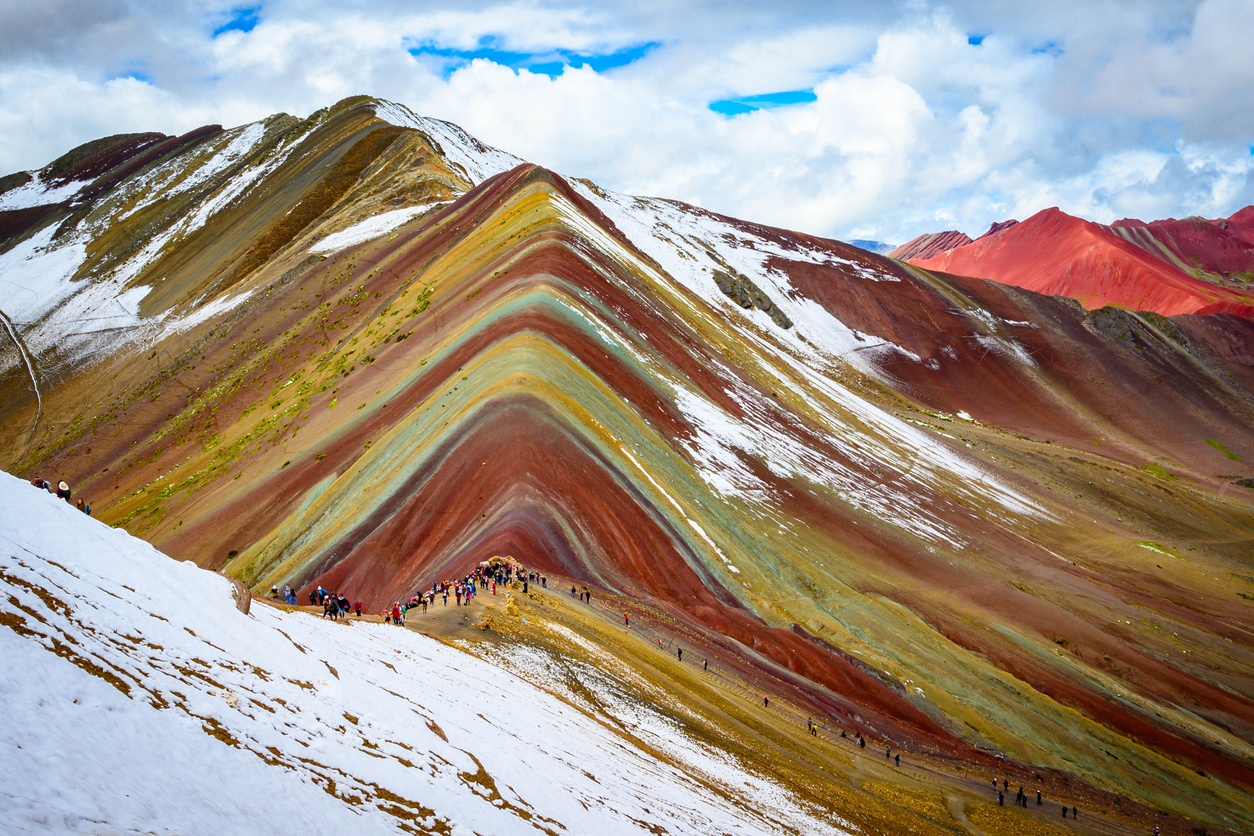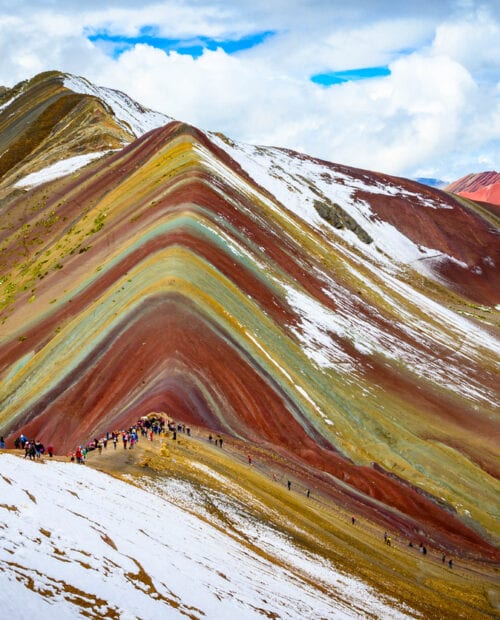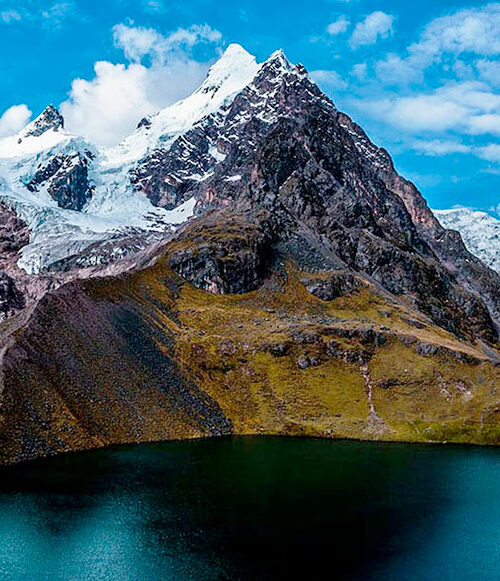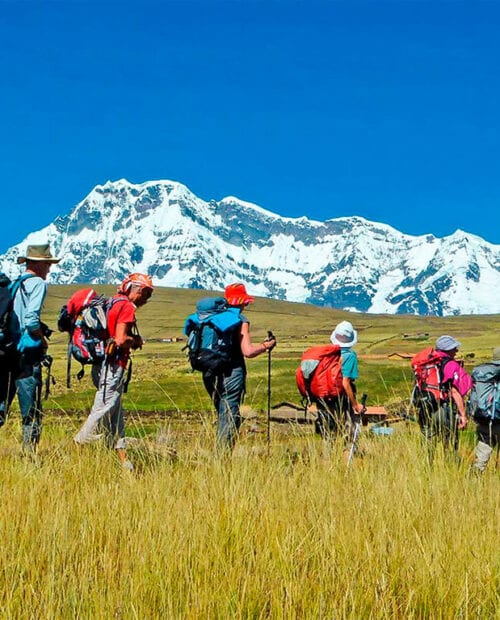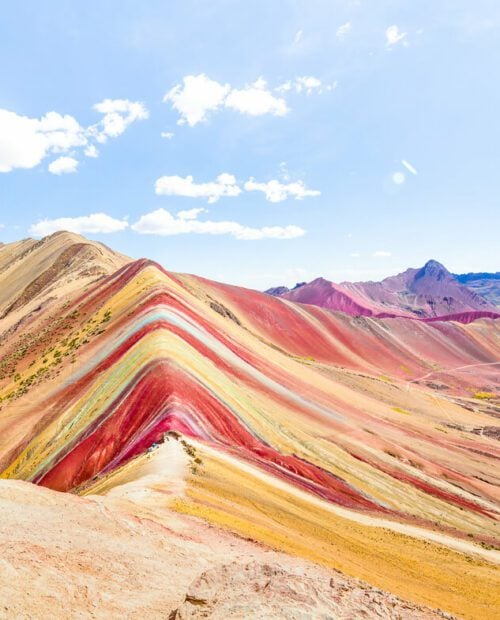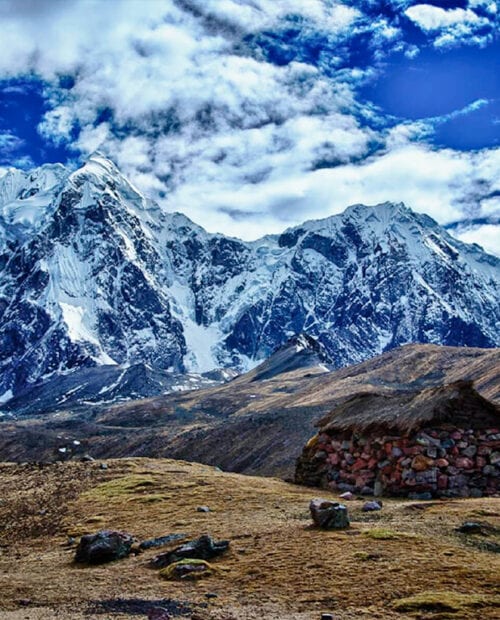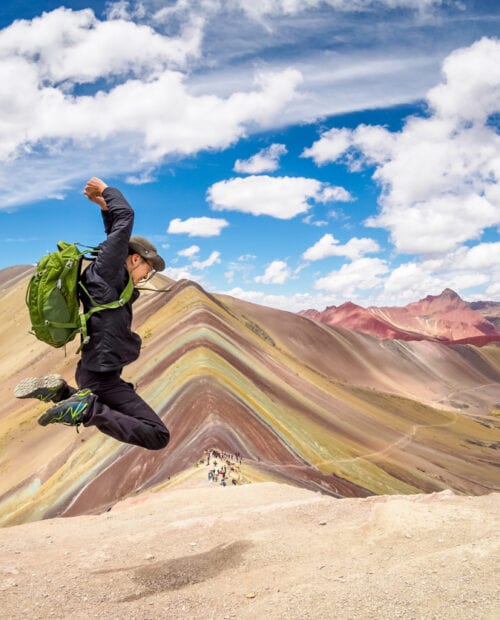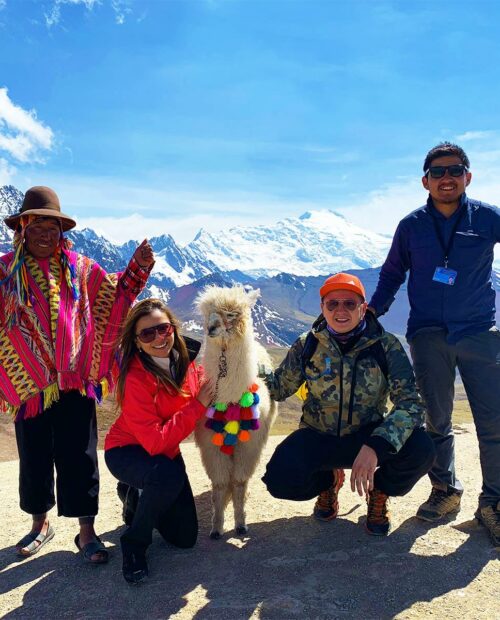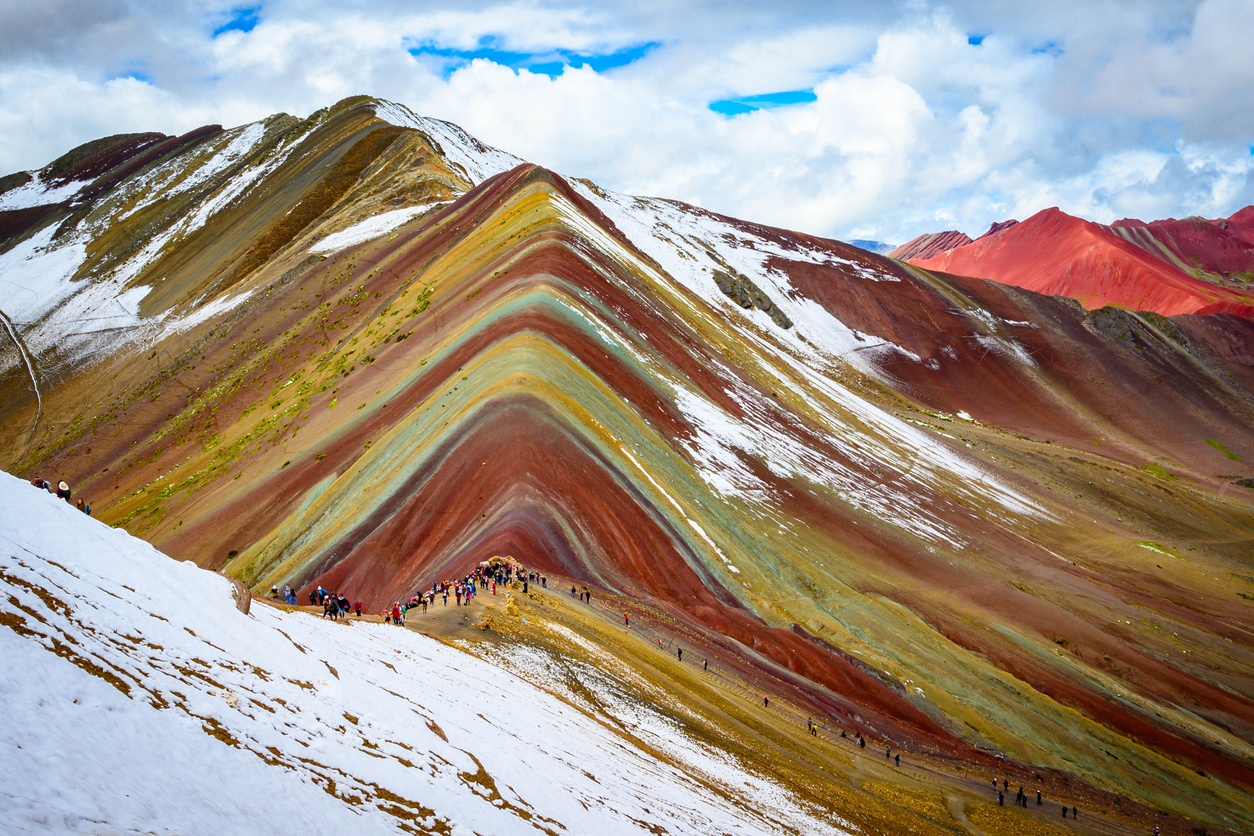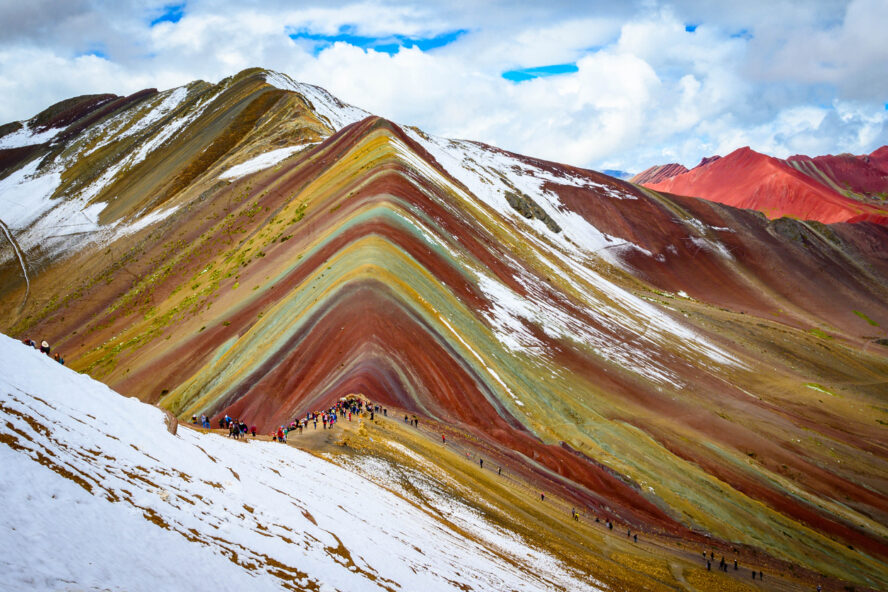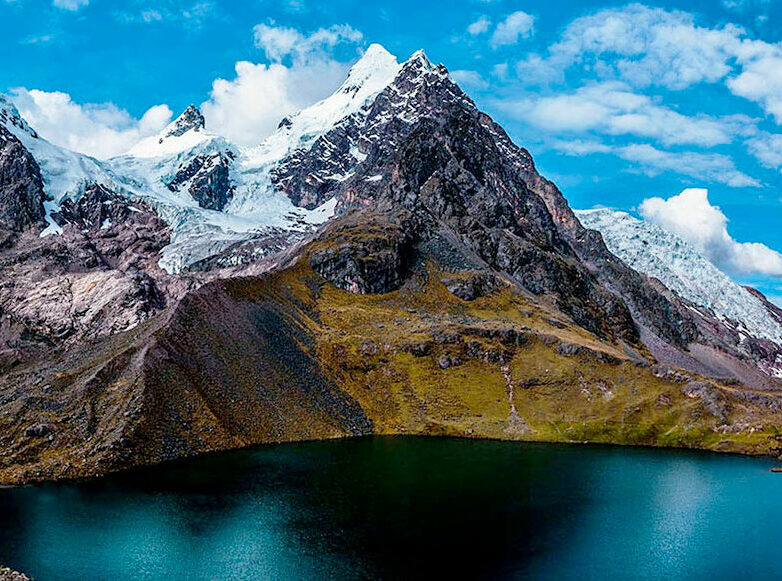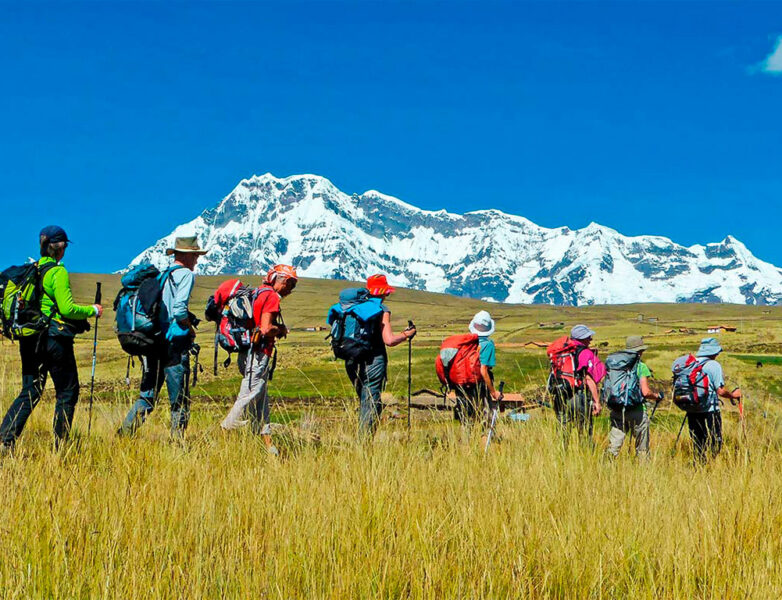 Hiking the Rainbow Mountain in Peru
5.00

()
Peru is the melting point of ancient and modern traditions, culture, and wilderness that begs to be explored! A myriad of activities and historical sites will satisfy every appetite as the diverse ecosystem and amazing scenery will leave everyone wanting more. Cusco, the once capital of the Inca empire, is a UNESCO World Heritage Site with 16th-century architecture, Incan ruins, and proximity to staggering mountains. South of Cusco lies Vinicunca, also known as the Rainbow Mountain, a part of the Andes known for its one-of-a-kind mineral compound, adorning it in 14 different colors. With an altitude of 17000ft, it offers spectacular views of the area, llamas and alpacas dotted along the routes, small and vibrant traditional communities, and tranquil blue lakes. Up until four years ago, it was a hidden gem completely covered in snow, but now it's impossible to miss the beauty and uniqueness of the colorful mountain. Enjoy a hiking tour of Peru's Rainbow Mountain and see why it's on every serious enthusiast's bucket list!
One of National Geographic's "Top 100 Places To Visit Before You Die"

Famous for its multi-colored beauty created by the sediment of minerals

A must-see geological wonder and holy site in Peru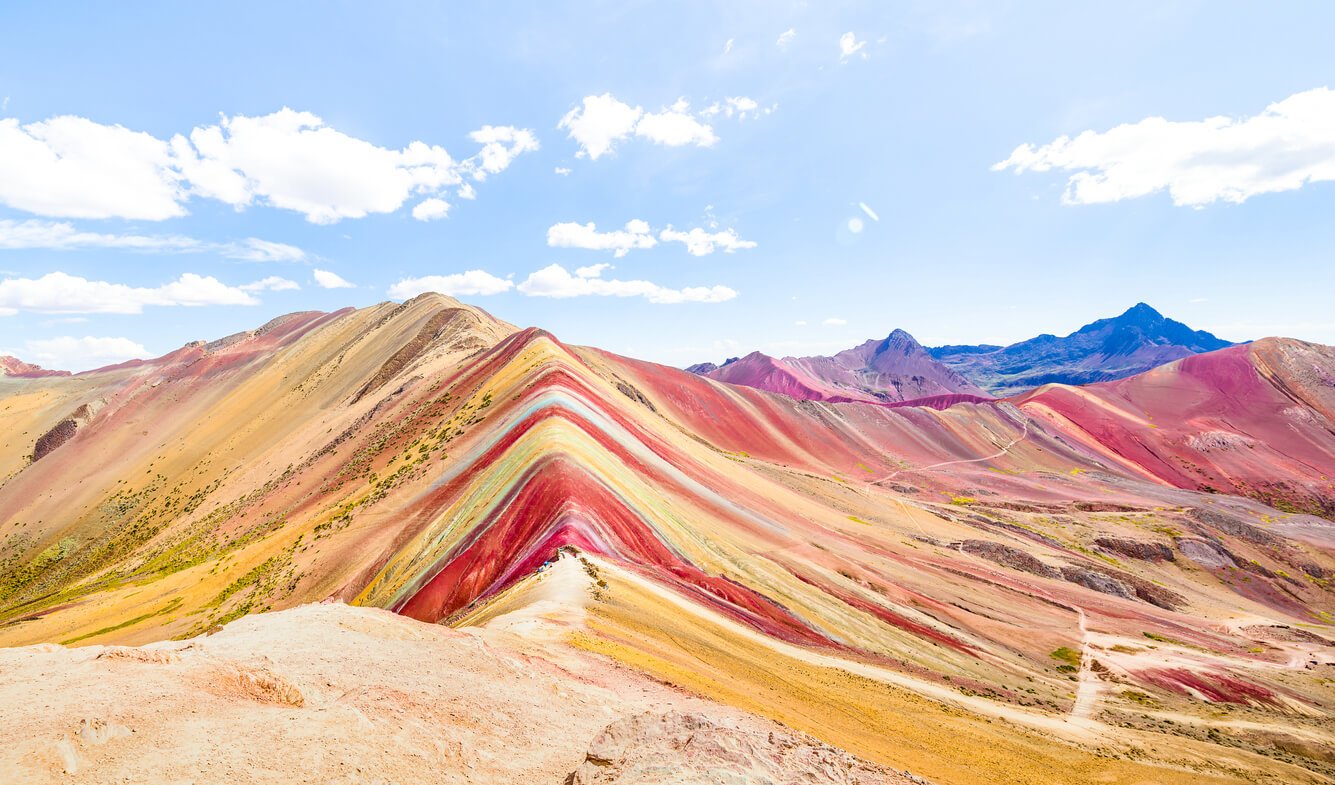 Full-Day Group Rainbow Mountain Hike
Set out on an adventure in the early morning hours and witness the beauty of Peruvian nature. Hike through small villages, meet the locals, and immerse yourself in their culture. You will be greeted by herds of alpacas and llamas, and if you're lucky, you might even spot vicunas and an occasional chinchilla. Witness the Rainbow Mountain in all its glory, take some photos, and explore the unique area on a day trip with a seasoned guide.
2-Day Group Ausangate and Rainbow Mountain Hike
Head out on a two-day guided hiking tour of Rainbow Mountain, one of the most spectacular places on Earth! After an early start, reach Quesionu and embark on a 4-hour hike until you get to the base camp. Spend the rest of the day exploring and getting to know your group, and in the evening, relax and enjoy the wonderful starry skies. The next morning, wake up early to catch the sunrise, have breakfast, and continue your journey to Rainbow Mountain. Once you're there, enjoy the marvelous colors and views from the top before heading back to Cusco!
Get free trip brochure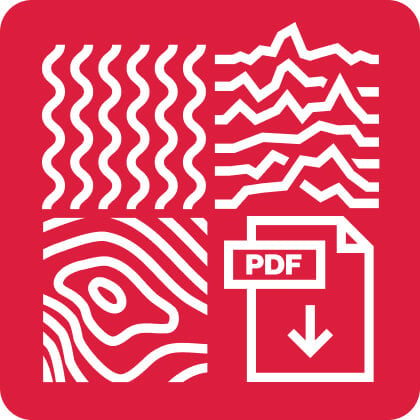 The brochure contains:
Adventure and location overview, itinerary, available dates, what's included, how to prepare, and much more.
Brochure sent, check your inbox
Talk with us
and let one of our adventure experts help you plan your perfect adventure.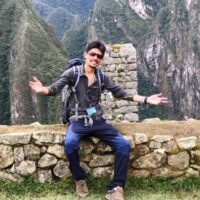 Roland has been a trek guide and tour leader in Peru for the past 15 years. He has experience leading trips and expeditions all around South America but his favorite trek is Waqrapukara Hike!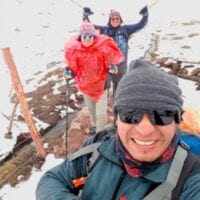 Juan Carlon is a trekking guide with 10 years of experience leading trek and expeditions in Peru. The locals called him the "Original Champion Guide". His favorite trek is Rainbow Mountain hike featuring beautiful Andes wilderness and Incan mythology!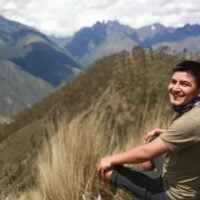 Kevin has been a trekking guide for the past five years. He is a trek and expedition guide in Peru and his favorite adventure is the Humantay lake hike.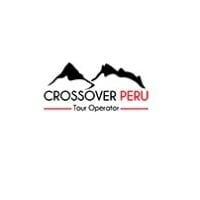 CrossoverPeru offers small group adventure tours all around Peru and South America. They are the perfect choice for anyone looking for a unique adventure in Peru. Experience historical Incan trails, Machu Picchu, Rainbow Mountain, and many more without needing to hire a car or do any of the planning!
Nika Marohnić
about
Crossover Peru
on 57hours
CrossoverPeru and our guide Yaritza made hiking the Rainbow Mountain a perfect last day in Peru. She told us all about area and the history of the people living in the valley. We learned local tricks on how to use coca leaves to help with the altitude and found some of the best muña tea. Most importantly, we beat the crowds to the top! If you find yourself near Cusco, make sure to give this astonishing place a visit. It's worth it.
A great hike and a beautiful view
Carmen T
about
Crossover Peru
on TripAdvisor
I always wanted to go to a mountain of colors, and I think it was the best choice, since I contacted them they gave me all the necessary information. The guide Kevin helped me on the walk, we went very slowly. When we arrived it was all beautiful. We stayed a long time. When we return we have local food for lunch. It was a great experience. I recommend this tour after knowing Machu Picchu
Incredible Experience & Guide
Ben B
about
Crossover Peru
on TripAdvisor
I loved every bit of my experience with Crossover Peru. I was lucky enough to be led by Juan Carlos on both the Rainbow Mountain and One day Inca Trail hikes. He was so knowledgeable, friendly and helpful. I would highly recommend the team to anybody who visits Cusco in the future. So grateful!
Rainbow mountain and the short Inca Trail.
Quinten G
about
Crossover Peru
on TripAdvisor
Our fearless leader Juan Carlos, led us to victory in two separate occasions. The first being our momentous achievement on the Inca Trail. Juan Carlos gave the troops an ample time to rest inbetween difficult sections as well as push us to complete the hike in time.
Our second victory was on the treacherous Rainbow Mountain hike. At a high altitude and steep inclines defeat was certain. Juan Carlos reassured us saying that we will overcome it and all of its colorful challenges. We started with a coca ritual and carried on with our righteous mission. One of our men hurt their knee and couldn't carry on. However Juan Carlos is a firm believer of no man left behind. He threw the wounded solider over his shoulder and carried him up the mountain.
The things we witnessed that day were glorious. All thank to the fearless leader of the Peruvian 300. Juan Carlos. This is an experience you don't want to miss.
Salkantay trek and Rainbow mountain visit
88Guru_Thesage
about
Crossover Peru
on TripAdvisor
I recently went on the Salkantay trek and Rainbow mountain visit with crossover team. the team helping us was amazing. Juan Carlos is a great tour guide and also fun to be around. The chefs and porters were amazing and we had great food and service for 5 days with the team. I would always recommend Crossover for any activities in Cusco region.
Great time with our guide Kevin!
JFH
about
Crossover Peru
on TripAdvisor
A small group tour is the way to go with Rainbow Mountain, beat the crowds and enjoy the views without hundreds of people at the summit. Our tour guide Kevin was great, he answered our questions, helped arranged horses for us, administered first aid when I needed it, and, overall, was an awesome bilingual guide. Home cooked breakfast and lunch was provided and it was delicious and gave us a authentic cultural experience. Highly recommend this company and Kevin.
Things to know
57hours is committed to providing safe outdoor adventure experiences. We require all guides using our platform to have a COVID-19 safety plan and to make the details of that plan accessible to travelers. In most cases, group sizes will be reduced, guides will avoid overcrowded locations, and other safety measures will be met depending on the location and activity.

We also expect clients to respect local regulations and take measures to protect themselves, guides and the communities they're travelling to. For more information on COVID-19 measures on Santa Cruz Trek in Peru, please visit the official Peru Travel website.

Please contact us if you have any questions or require further information. We are happy to provide you with the most up-to-date information!

What you get on this adventure:

An experienced, local, English-speaking guide with extensive knowledge of the area
Pre-departure briefing at your hotel 1 or 2 days before your trek
Pick-up from Cusco and transportation to the trailhead
Return transportation to Cusco
2 meals for the Full-Day trek (Breakfast and lunch)
4 meals for the 2-Day trek (Lunch and dinner on the 1st day and breakfast and lunch on the 2nd day)
Camping equipment for the 2-Day trek
Emergency oxygen bottle and medical kit
Trekking pole

Vegetarian and gluten-free options for meals are available. If you have any special dietary requirements, please let us know prior to booking to make arrangements.

What's not included:

Personal snacks
Walking sticks (can be rented from the guide)
Horses — option to hire one if you need at the beginning of the trek
Sleeping bag for the 2-Day trek (can be rented from the guide)
Inflatable Mattress for the 2-Day trek (can be rented from the guide)

These treks are moderately difficult, but it all depends on your hiking experience and fitness level. You need to be able to hike for full days, carrying a daypack and walking through different terrains. You're going to be hiking five to six hours per day. You should spend time acclimatizing before your trek. That said, if you're looking for a proper hiking adventure and you're up to the task of full-day trekking, Peru's Rainbow Mountain will reward you immensely!

Here's a list of the equipment you need to bring:

Day pack large enough to carry all the items listed (around a 25-40L bag)
Water bottle or hydration bladder (2L capacity)
Sleeping bag for the 2-Day trek (can be rented from the guide)
Inflatable mattress for the 2-Day trek (can be rented from the guide)
Personal trekking gear
Hiking poles — optional
Gloves
Hiking pants
Undergarments
Hiking socks
Fleece jacket
Warm, down jacket
Rain jacket
Rain pants (depend of the season)
Sunhat
Wool hat
Walking high boots
Comfortable shoes for camp for the 2-Day trek
Quick dry towel
Toiletries (sunscreen, hand sanitizer, bug spray, toilet paper, etc.)
Mosquito repellent
Headlamp or flashlight
Sunglasses
Earplugs
Portable power bank
Camera — optional (but recommended)

Dress comfortably and for the weather in clothes you can move in. We suggest bringing clothing appropriate for the season. Layers are best and don't wear jeans. Temperatures can drop below zero at night.

You can expect dry weather on the Rainbow Mountain between March and November, with blue skies from June to August, whereas January and February are considered the wettest months. However, there are days without any rains during these months as well. Weather can change in seconds though, so always be prepared!

Group sizes and prices:

The guest to guide ratio for group hiking tours is usually five to eight guests to one guide, with groups up to 16 people.
Pricing is per person, and the cost does not decrease as your group grows.

If your hiking party is larger than eight people, please contact us prior to booking to make arrangements.

Min. age requirements:

Anyone over the age of 18 can join these day-hiking tours
Minors under the age of 18 may be allowed to join a hike on a case-by-case basis.

If you plan to hike with anyone under the age of 18, please contact us prior to booking to make arrangements.

To get to the Rainbow Mountain, Peru, most people fly into the closest International Airport in Cusco — 3 hours away from the trailhead. On the day of your trek, your guide will pick you up at your hotel and drive you back at the end of the trek.

Once you and your guide agree on the details of your itinerary, your guide will suggest the best place and time to meet. On the way, your guide will provide you with breakfast.
Get free trip brochure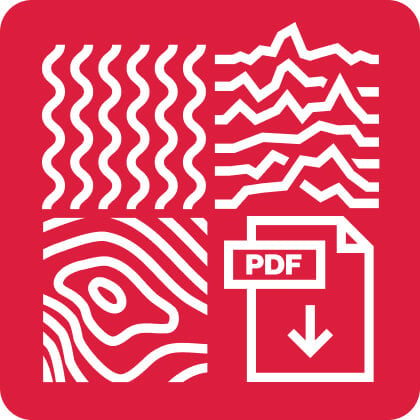 Adventure and location overview, itinerary, available dates, what's included and much more.
Brochure sent, check your inbox
Talk with us
and let one of our adventure experts help you plan your perfect adventure.
Other things to do in Peru