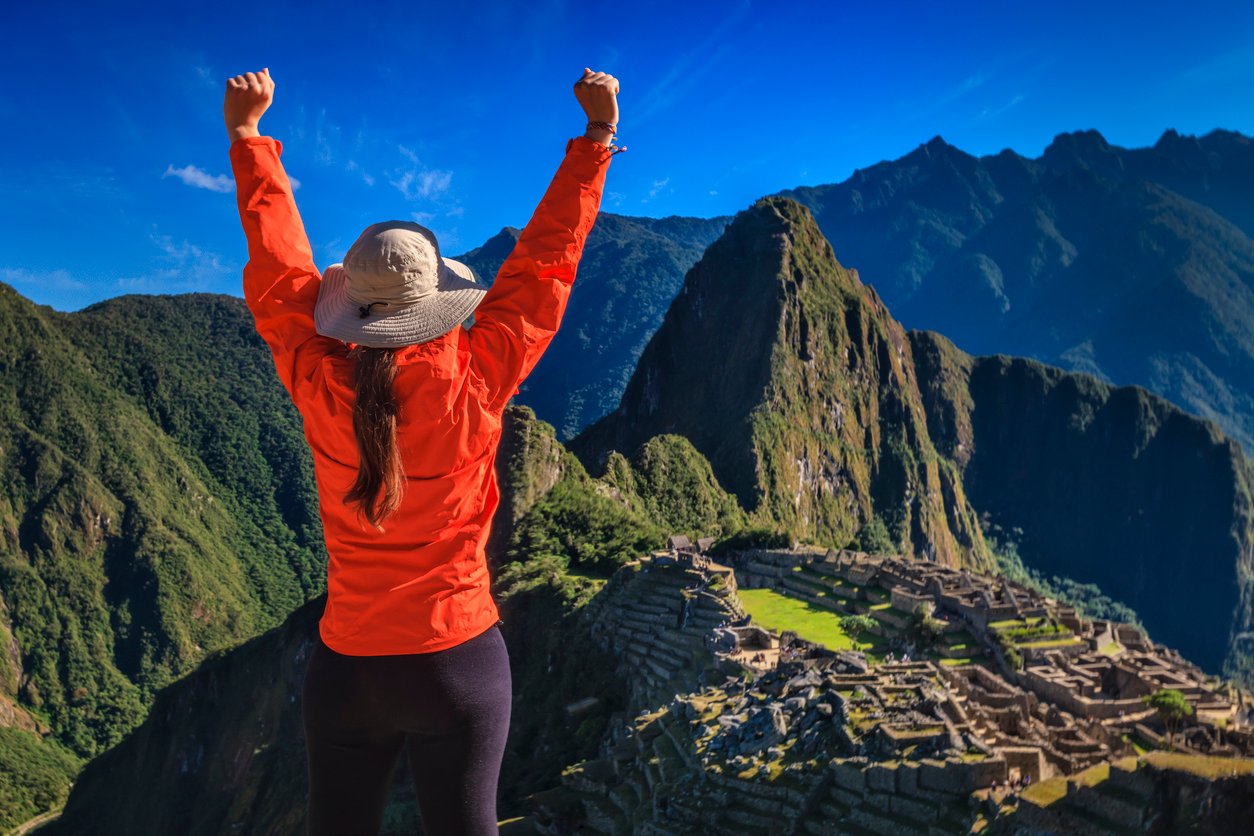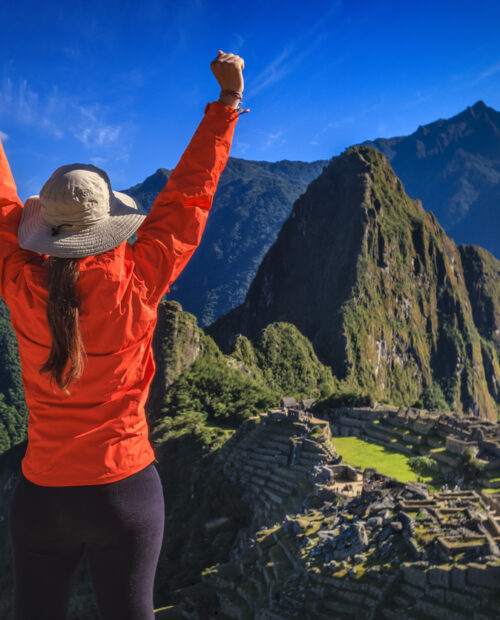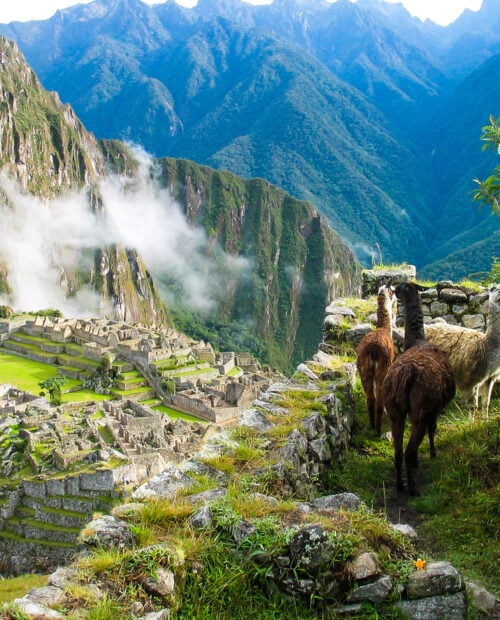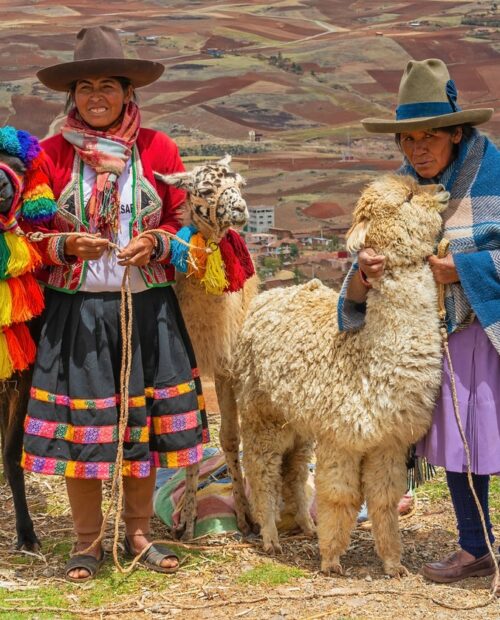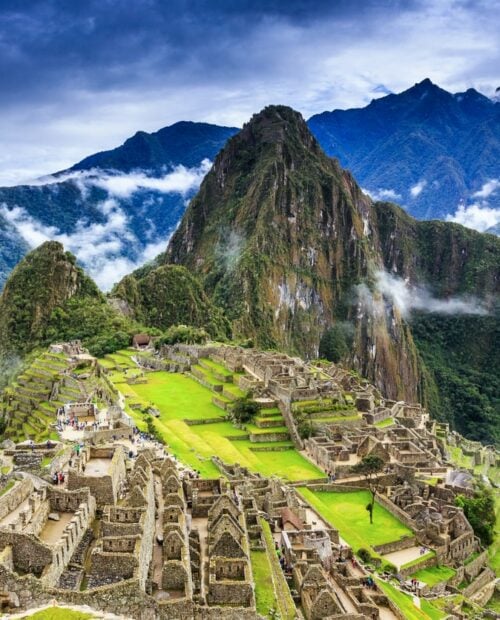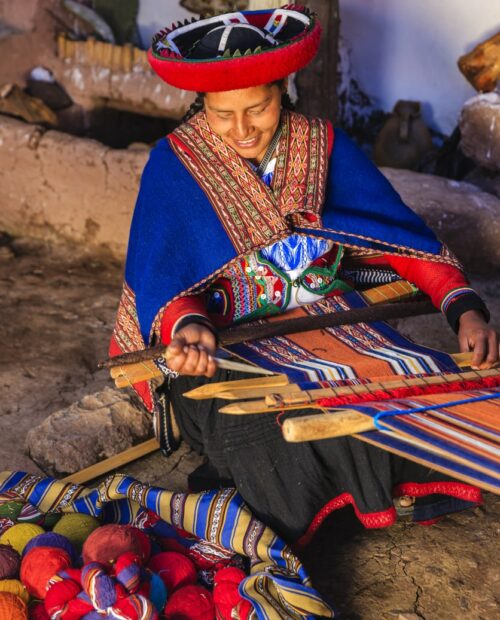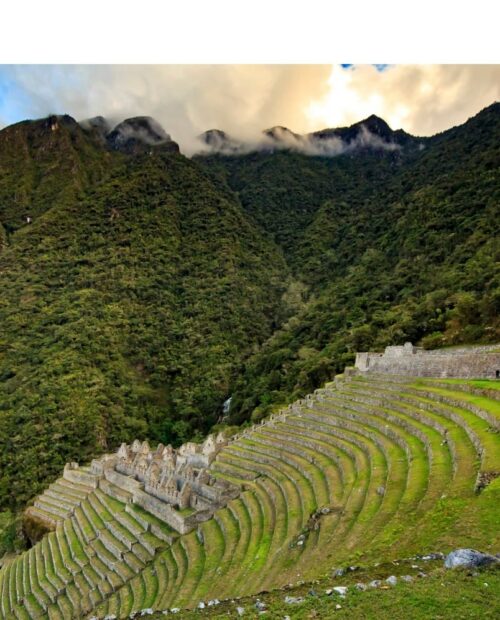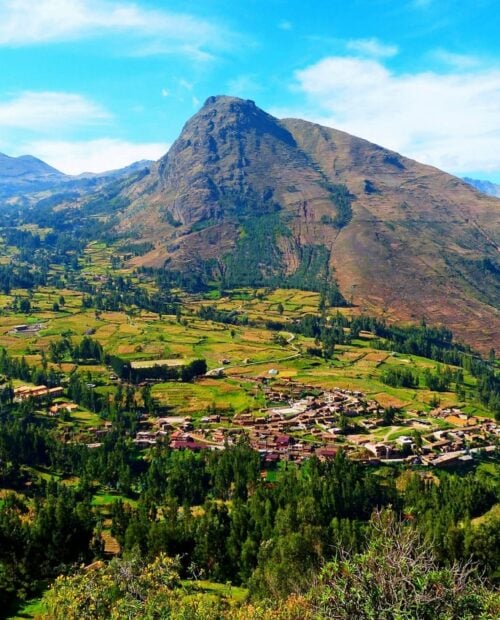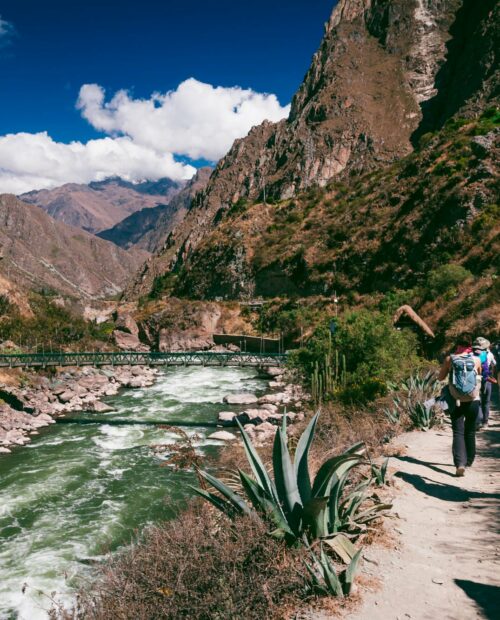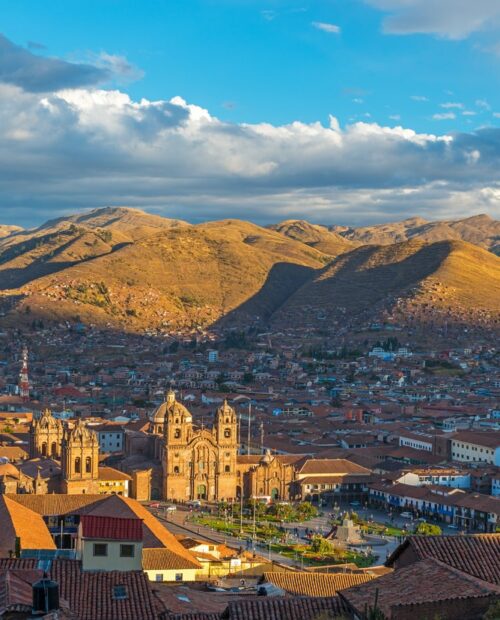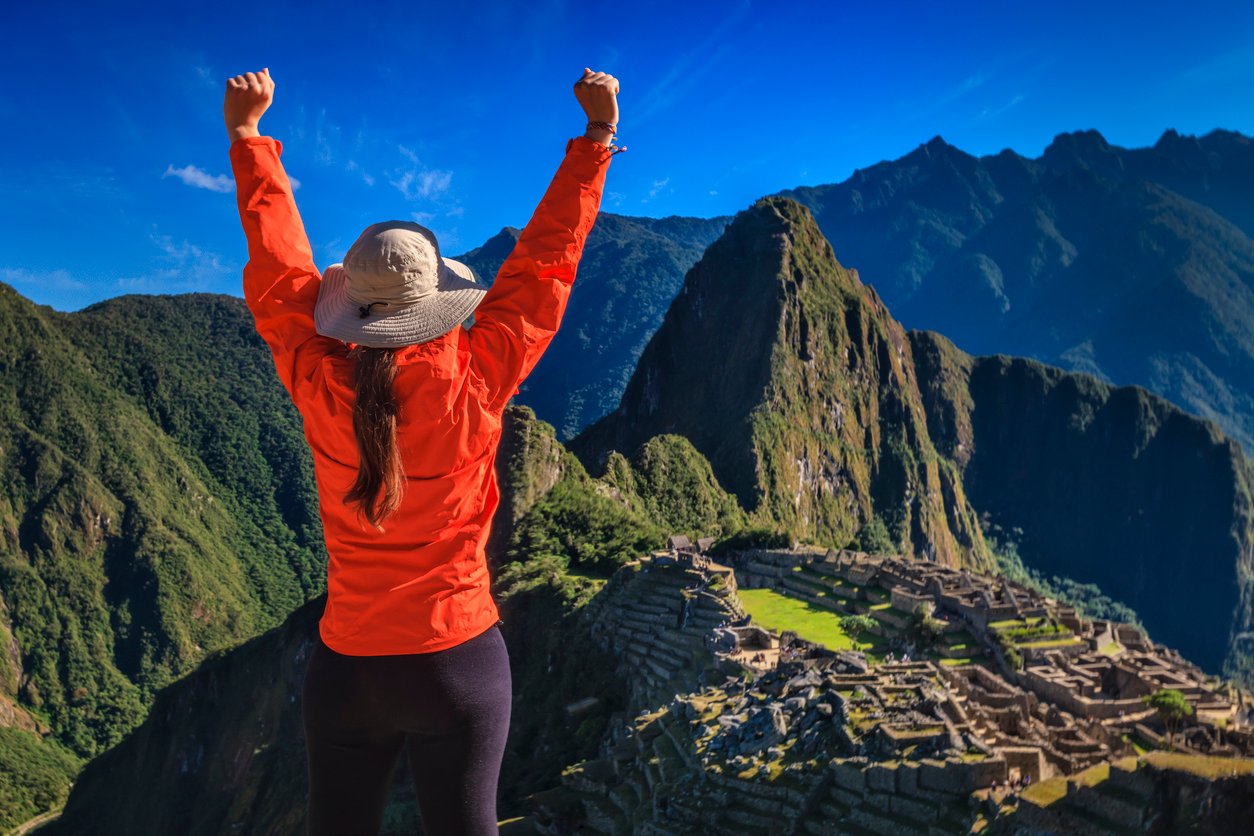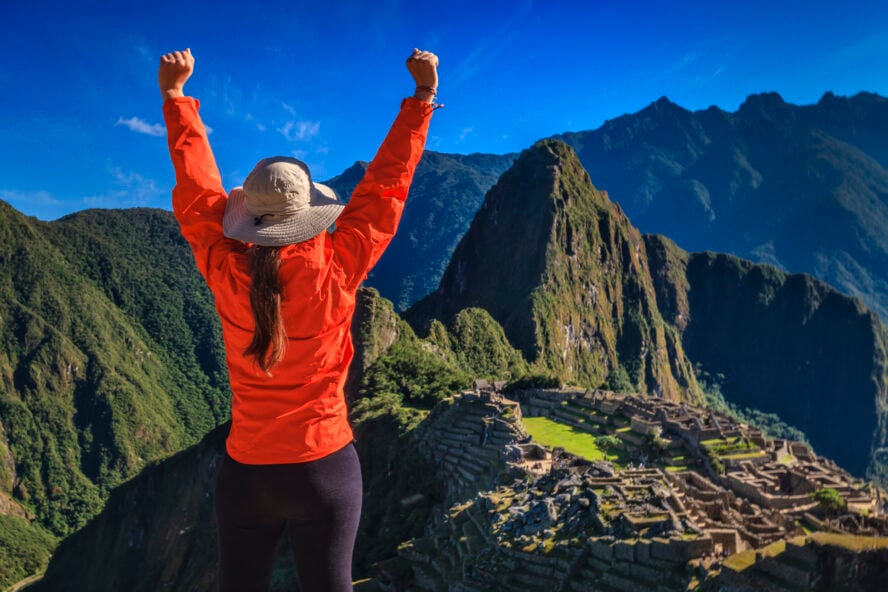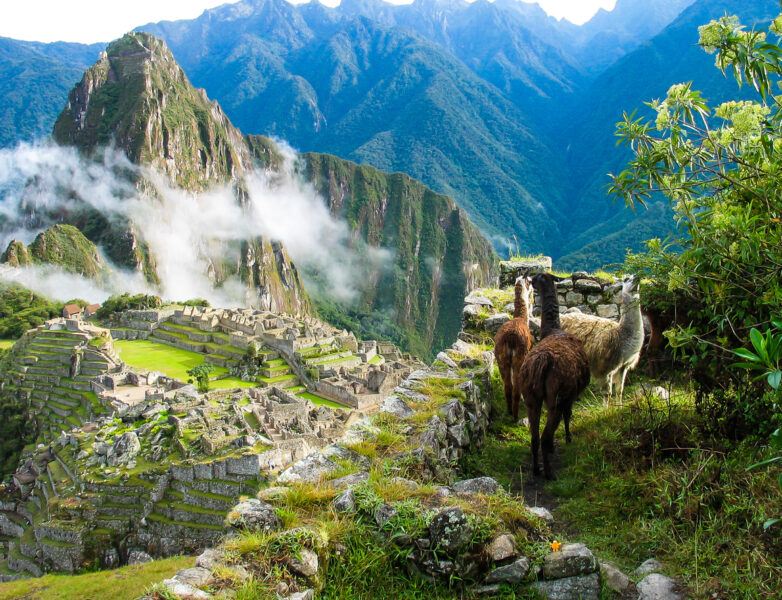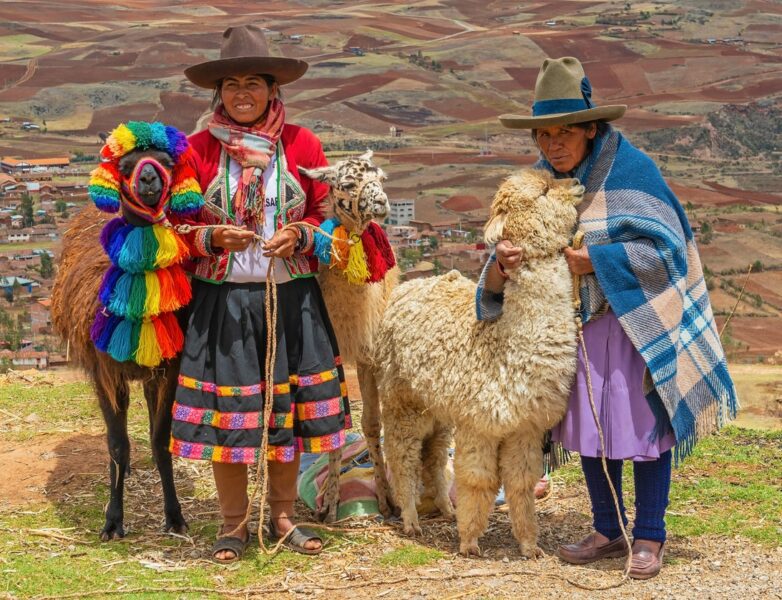 Women's Machu Picchu Hiking Tour
5.00

()
Nearest city
Your tour begins in Cusco, Peru
Somewhere between heaven and earth rests Machu Picchu, the sacred Incan citadel perched among the clouds. On this all-women, 7-day journey, trek deep into the world's longest mountain range, and to the remains of what was once the largest empire of the Americas. After mingling with Quechua people and learning about their traditions, take on the Inca Trail's stairway to heaven, following the same steep mountain paths used by the Inca in the 15th century. This 26-mile path will challenge, and reward, you with ancient ruins, lush cloud forest and finally, the Lost City of the Incas. They say only the sky's the limit, but this all-women hiking tour to one of the New Seven Wonders of the World will make you question that.
Walk among the clouds on this pilgrimage to the Sacred Valley

Learn about Indigenous traditions by the Quechua people

Soar in the sky while exploring Machu Picchu
Itinerary
Discover the lost empire of Inca civilization with your all-women group on this epic journey to ancient Peru! Following a stroll through Cusco, the imperial city of Incas, visit an indigenous village up in the mountains and let the Quechua people themselves tell you about their way of life. Having acclimated to the altitude, start your guided hiking tour to Machu Picchu via the worldly-renowned Inca Trail. Expect a challenging hike, at times strenuous, but keep in mind what's waiting for you at the top! Along with your fellow women hikers, porters, cooks and guides, reach the iconic Inca citadel of Machu Picchu 8,000 feet up in the air.
Start your all-women's journey of a lifetime in Cusco, the historic capital of Peru which the Incas once considered to be the navel of Earth. After settling in your hotel in the heart of the city, take a warm-up hike through the San Cristobal neighborhood. Get a great view of the imperial city of Incas founded 11 000 feet (3,400 m) up in the Andes. Wander through the colonial center of the city, Plaza de Armas, and visit 500-year-old cathedrals. Meet your expert guide and your fellow hikers.

On your second day, you'll do a lot more than hiking and sightseeing. Drive up the Sacred Valley to a small indigenous village outside of Chinchero, also known as the birthplace of the rainbow. As part of a community outreach project, you'll have an opportunity to learn from Quechua people, indigenous people who'll tell you about their sustainable way of life, spirituality and connection to Mother Earth. You'll also learn how they support themselves by farming and weaving, both of them being important parts of Peruvian culture. Hear their native tongues, see how they traditionally dance and let them flaunt you their traditional Andean clothing!

The time has come for your four-day, three-night, 26-miles-long (42 km) Inca Trail. Together with your group you'll arrive at Ollantaytambo where you'll meet your team of local porters, cooks, and expert guides—you can expect three gourmet meals cooked for you along the trail, and they'll even set up your tent every night! The kilometer 82 marker indicates the beginning of the most famous hiking route of South America, the Inca Trail. Enter the microcosm for the 4 days ahead of you, climb up steep Andrean mountain paths surrounded by an array of Incan ruins and Andean environments, and end your pilgrimage at one of the New Seven Wonders of the World, Machu Picchu. 

Hiking: 6 hours, 6 miles/ 10 km
Meals: Lunch and dinner

Continue your hiking tour with views of the Veronica Mountain towering over the Sacred Valley. There's a challenge awaiting you on your second day of hiking the Inca Trail, and it's the Dead Woman's Pass, the highest point of the trail at 13,879 feet (4,215 m). After successfully conquering this peak, nothing can stop you—only lower altitudes and less physically exerting hiking lie ahead. After a delicious Peruvian meal, fall into the comfort of your already set-up tent.

Hiking: 10 hours, 10 miles/ 16 km
Meals: Breakfast, lunch and dinner

On your third day of hiking the Inca Trail, you'll pass snow-white glaciers of the Vilcabamba mountain range and see the ruins of an ancient city among clouds, Phuyuptamarca. Descend to a forever young Inca site, which is the literal translation of Wiñay Wayna overlooking the Urubamba River where you'll find your final campsite of the trip. 

Hiking: 8 hours, 10 miles/ 16 km
Meals: Breakfast, lunch and dinner

Depart the campsite before daybreak to be one of the first hikers through Inti Punku, the so-called Sun Gate which was once a fortress to the sacred city. You've made it—you're now floating among the clouds in the iconic Inca citadel of Machu Picchu! Wind through the paths of the archeological site while hearing from your expert guide about the citadel's history and cultural significance. After you've taken in the views, take the train from Aguas Calientes to Ollantaytambo. Spend your last night of the trip back in Cusco.

Hiking: 3 hours, 4 miles/ 7 km
Meals: Breakfast

After a challenging and tiring couple of days, enjoy your final breakfast and say goodbye to your fellow female hiking friends. You'll be taken to the airport during the day.
Get free trip brochure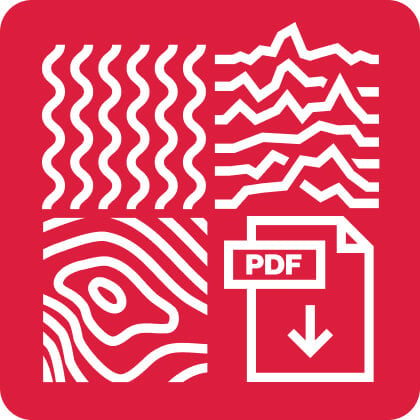 The brochure contains:
Adventure and location overview, itinerary, available dates, what's included, how to prepare, and much more.
Brochure sent, check your inbox
Talk with us
and let one of our adventure experts help you plan your perfect adventure.
Meet your guide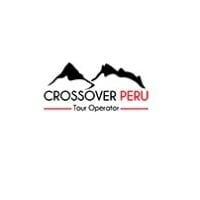 CrossoverPeru offers small group adventure tours all around Peru and South America. They are the perfect choice for anyone looking for a unique adventure in Peru. Experience historical Incan trails, Machu Picchu, Rainbow Mountain, and many more without needing to hire a car or do any of the planning!
Nicole M
about
CrossoverPeru
on TripAdvisor
The Crossover Peru team led by Edwind was amazing! I was blown away by their attention to detail, professionalism, energy, positive attitude and effort. They did whatever they could to make the experience more enjoyable for my friends and I. The food on the trail was delicious. They prioritized my safety and fun. Edwind made sure the journey was educational and he set really great expectations for the length of our journey and difficulty of the hike. He never left anyone behind and made sure we knew we had his full support the entire time. These porters and guides do a fantastic job and I would absolutely recommend them to future Inca trail travelers!
Meg D
about
CrossoverPeru
on TripAdvisor
Our trip leader, Edwind, and all the porters made my Inca Trail experience so amazing. I am still in utter shock and awe about the time I had. Edwind really went above and beyond for my group and really cared about each and every one of us. You can tell how passionate he is about the Andes, the Incas, and the outdoors. The porters really worked so hard to make our experience so phenomenal as well. The food was absolutely amazing. Trip of a lifetime! I will remember this for the rest of my life.
karen c
about
CrossoverPeru
on TripAdvisor
Yaritza was excellent. She met us in Cusco to explain what to expect going up the mountain. She checked on us the night before to make sure we were set. The morning of the climb we met early and she negotiated us through the bus ride. We had a great climb to the top learning the key points on history, nature and people. That along with her company and the magnificent pictures made it all unforgettable. She will be our guide next time, our friends too. Many Thanks!!!
Vanessa Reynolds
about
Crossover Peru
on 57hours
Crossover Peru was fantastic. Our guide Yaritza was fabulous!
Things to know
What you get on this adventure:

An experienced, local hiking guide with extensive knowledge of the area

All transportation listed in the itinerary

All activities listed in the itinerary

Transfer from the airport to the hotel and vice versa

Breakfast, snack, lunch, tea, dinner

2 nights in hotel in Cusco, 1 night in hotel in Ollantaytambo, 3 nights in camping tents

Tents and camping equipment

Porters

Entrance ticket to Inca Trail

Oxygen, first-aid kit

Duffel bag, foam mattress

What's not included:

Food not mentioned in the itinerary 

Sleeping bag (possible to rent for $15)

Inflatable mattress (possible to rent for $15)

Entrance to Huayna Picchu ($70 per person)

Travel insurance

While previous hiking experience is unnecessary for all-women's hiking to Machu Picchu, you'll need to be in considerably good shape. Keep in mind that you'll mostly be ascending or descending steep trails, and that you'll be hiking for periods of several hours per day. Prior to your trip, you can prepare by exercising on steep inclines or even stairs. Don't forget about a big change in the altitude—you can take some personal medication if needed.

Here's a list of the equipment you need to bring:

Day pack large enough to carry all the items listed (around a 25-40L bag)

Hiking poles — optional

Water bottle or hydration bladder (2L capacity)

Lightweight hiking boots or shoes

Spare clothes for layering

Waterproof rain jacket

Sunhat

Toiletries (sunscreen, hand sanitizer, bug spray, toilet paper, etc.)

Headlamp or flashlight

Sunglasses

Camera — optional (but recommended)

Battery charger

Dress comfortably and for the weather in clothes you can move in. We suggest bringing clothing appropriate for the season. Layers are best and don't wear jeans.

Group sizes and prices:

For this group adventures, the usual group size is 16 women. 

It takes a minimum of 8 people for a tour to operate. 

Cost is per person and doesn't change as the group grows.

Hiking in Machu Picchu can be arranged for larger groups. Contact us to make arrangements.

Min. age requirements:

If you are older than 18, you're good to go.

Minors younger than 18 may be permitted to join the hike on a case-by-case basis, but must be in the presence of a parent or legal guardian.

If your group has hikers under the age of 18, contact us prior to booking to make arrangements.

Secure your spot for next year with a 10% deposit!

This tour gets sold out very quickly, but with early-bird booking, you will be the first one to know about any new upcoming dates. Pick your preferred dates without the risk of your bucket list adventure selling out!

Only 10% of the total amount should be paid as a deposit upon booking. This deposit is non-refundable, but can be transferred to another 57hours adventure any time in case the dates don't suit you.
Once the dates for 2024 are set, you can confirm your booking by the end of this year by paying another 20% of the total amount.
The final balance is due 3 months (90 days) prior to departure.
Once the trip has been confirmed, the regular cancellation policy applies.

For regular dates, a $250 deposit to secure your place is due upon booking. The rest of the amount must be payed 3 months (90 days) prior to the start of the tour.  Once you pay the deposit, the following cancellation policy applies:

T

he deposit is non-refundable, since the Inca Trail tickets are not refundable nor transferable. 

Once you have reserved the trek, your guides will not be able to make any changes to the trip as everything is controlled by the Ministry of Culture.
If you cancel your trip 60 days or more before the start of your trip, you are entitled to an 80% refund
If you cancel your trip 30 days or more before the start of your trip, you are entitled to a 50% refund
If the cancellation has been made 15 days before the start of your trip, you are not entitled to any refund.
CrossoverPeru will need to be notified of any change or cancellation of your trip as soon as possible.

To get to Cusco, which is the beginning point of your trip, most people fly into Alejandro Velasco Astete International Airport. From there, you can rent a car or take a shuttle service to Cusco, which is 10 minutes away.

Once you and your guide agree on the details of your itinerary, your guide will suggest the best place to meet, usually at your hotel in Cusco.

Generally, Peru is safe to visit. Like all countries, it has some bad neighborhoods, crime and political instability. However, there is no need to be concerned about political unrest.

We had a chance to catch up with our local guide Roland Llave, co-founder of CrossoverPeru Tours, who shared a few thoughts on the current political climate in Peru: "At the core, these protests are a way for the people in South America to express themselves and fight for what they believe in. We recognize this might be unnerving for travelers, but this is part of our culture."

Roland let us know that the protests have stopped for now. Roads, airports, and lives are back to normal. As always, there is potential for more unrest because, as he mentioned, protesting is part of their culture and how they honor their beliefs and rights. If you have any concerns about traveling to Peru or South America, please reach out and we will help you navigate the best option for your travels.

This all-women's adventure was designed to empower women through the strength of other women, which means that your guides make every effort to outfit the trip with women guides and porters.

In most cases, guides for these all-women's trips are women, while porters will often be a mix of men and women. Why? It is exceptionally hard for women in many developing countries to break away from traditional roles; therefore, fewer women guides and porters are available to outfit these trips. Collectively, we have more work to do to continue to elevate the presence of women in the outdoor industry.

57hours is committed to providing safe outdoor adventure experiences. We require all guides using our platform to have a COVID-19 safety plan and to make the details of that plan accessible to travelers. In most cases, group sizes will be reduced, guides will avoid overcrowded locations, and other safety measures will be met depending on the location and activity. 

We also expect clients to respect local regulations and take measures to protect themselves, guides and the communities they're traveling to. For more information on COVID-19 measures in Peru please refer to Peru's COVID-19 recommendations. 

Please contact us if you have any questions or require further information. We are happy to provide you with the most up-to-date information!
Get free trip brochure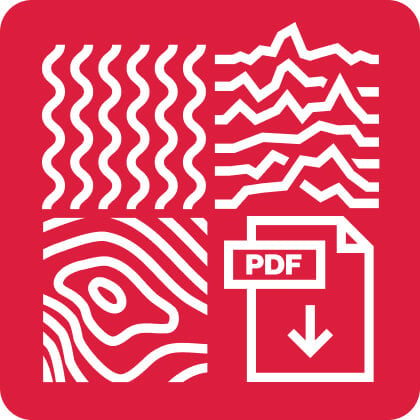 Adventure and location overview, itinerary, available dates, what's included and much more.
Brochure sent, check your inbox
Talk with us
and let one of our adventure experts help you plan your perfect adventure.
Other things to do in Machu Picchu