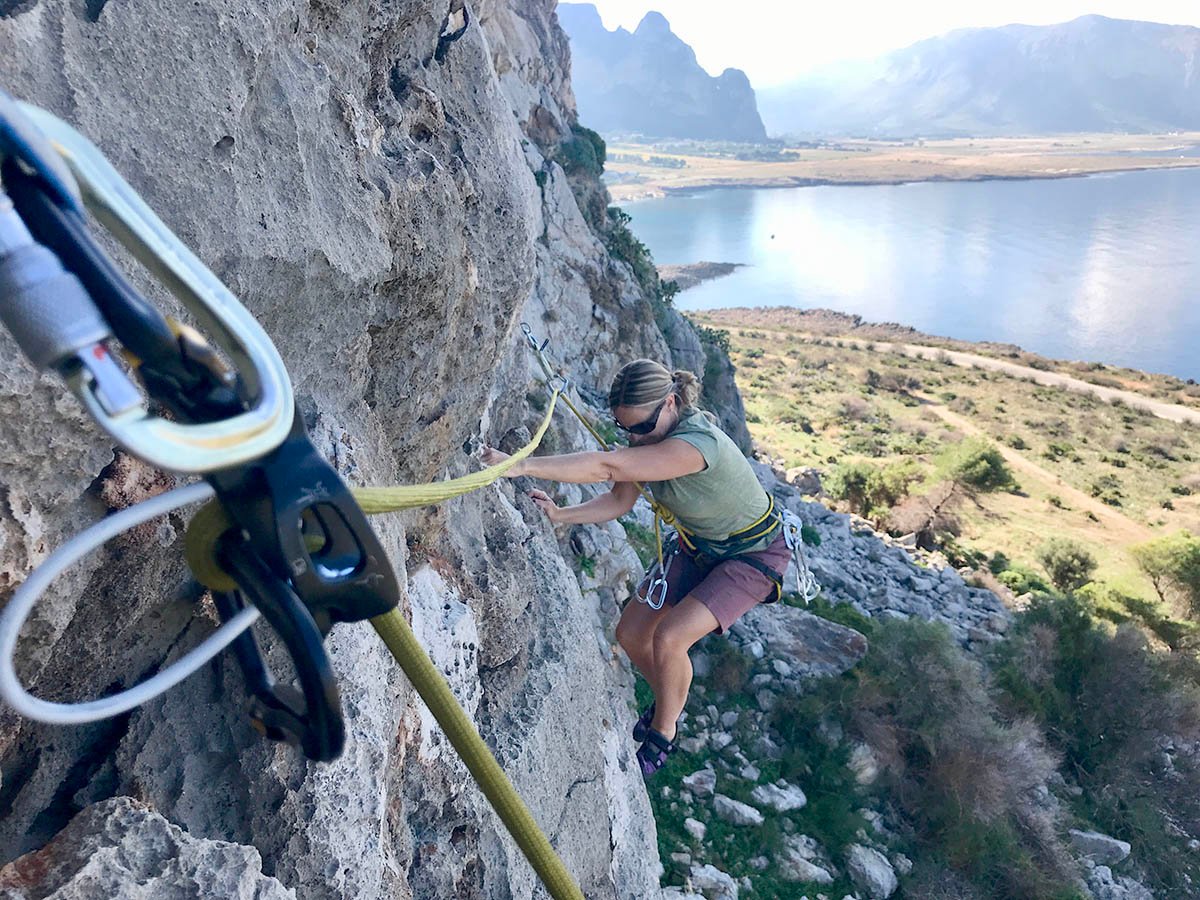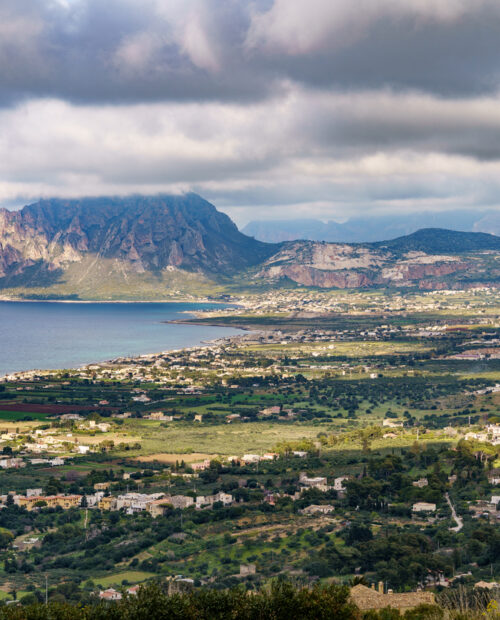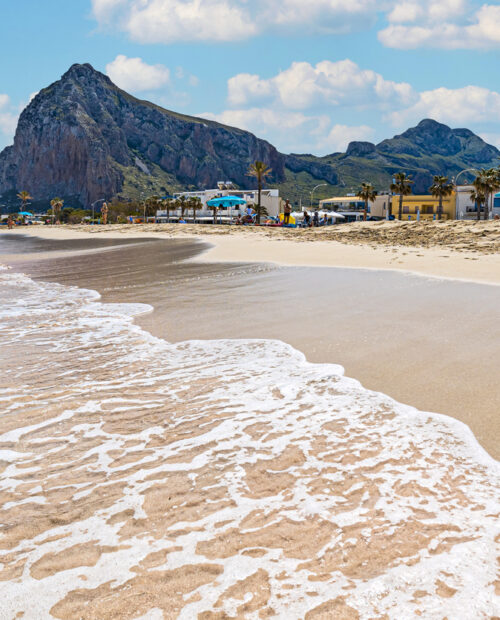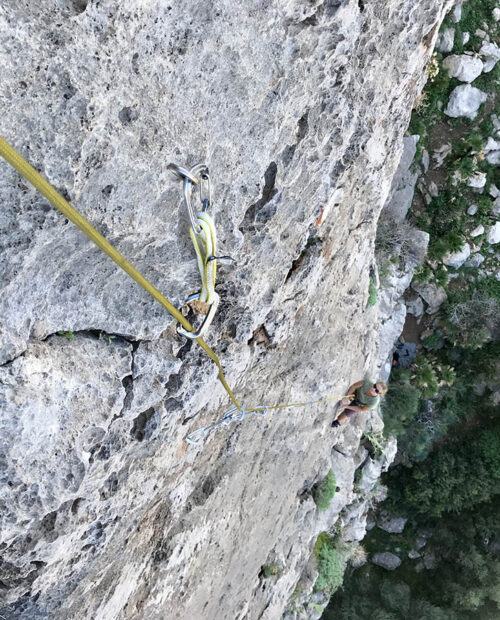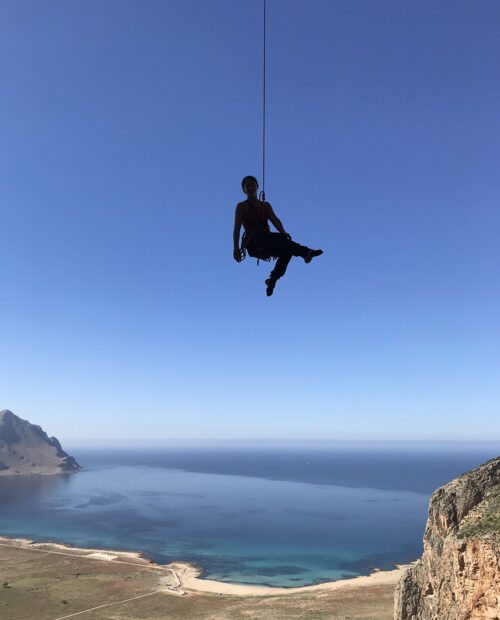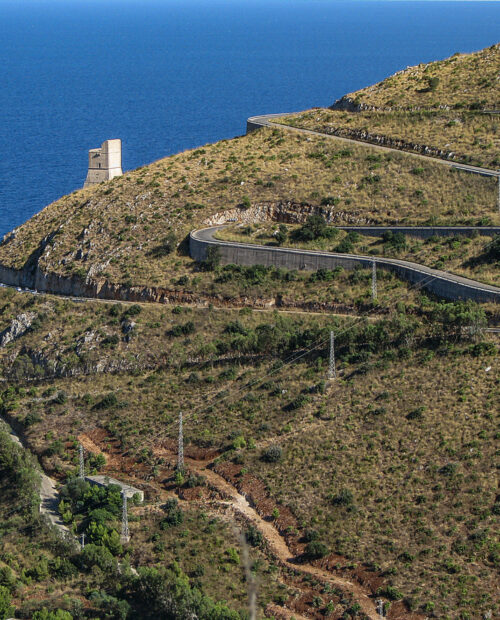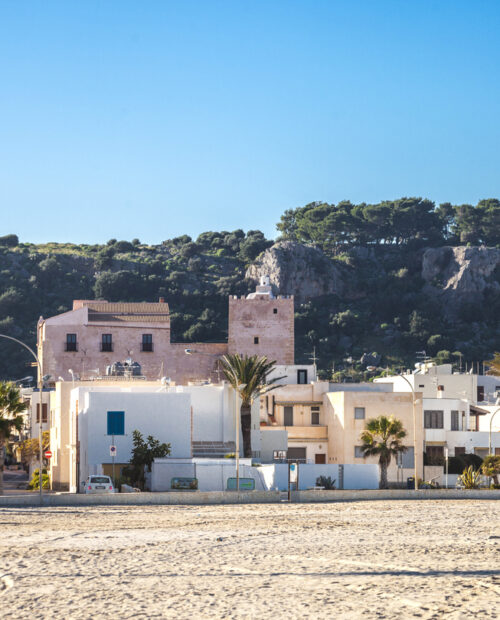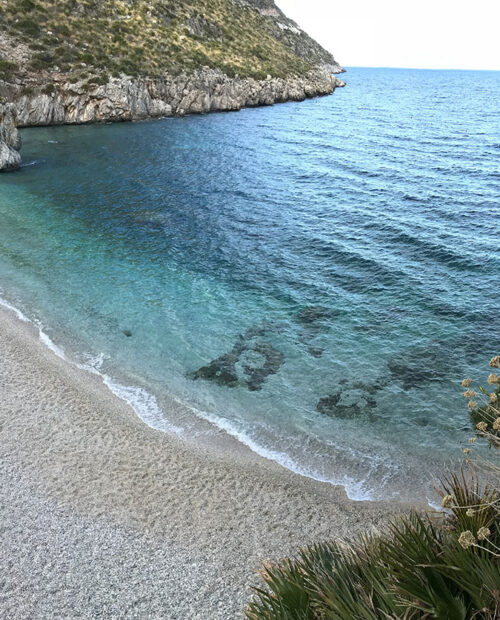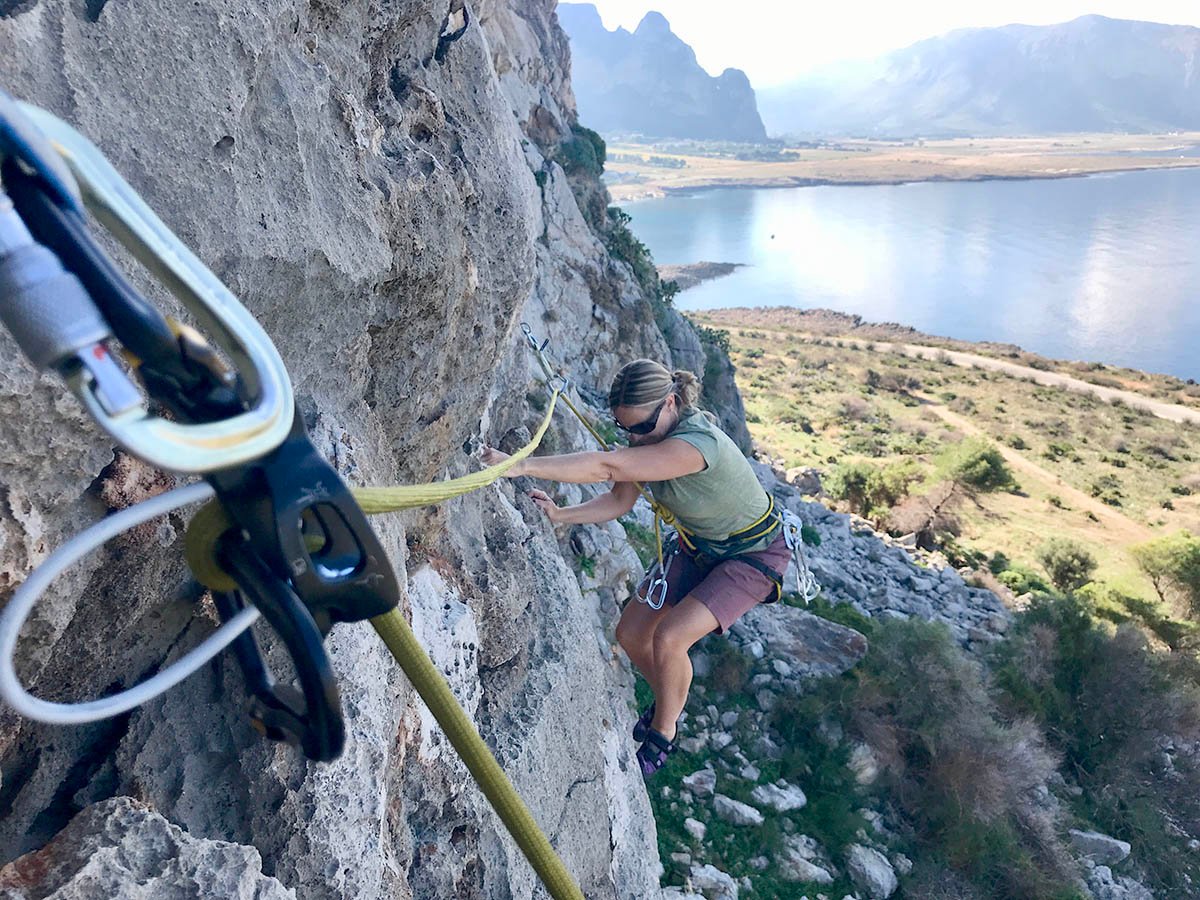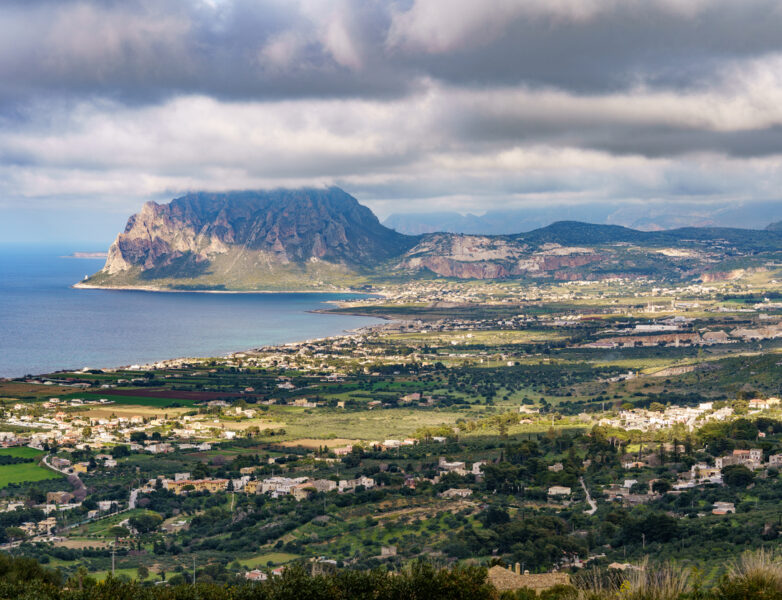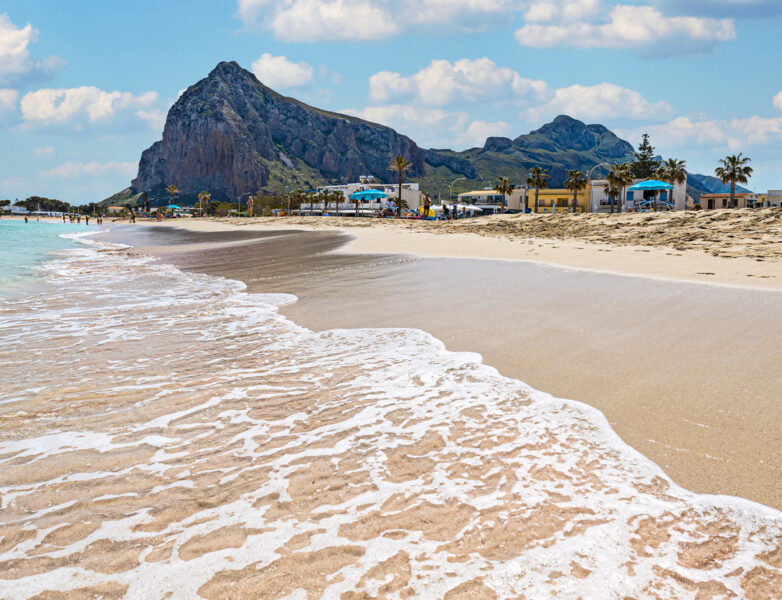 Rock Climbing Week in Sicily
Escape to the picturesque landscapes of San Vito lo Capo, Sicily, where rock climbing provides a serene yet invigorating active vacation experience, surrounded by stunning natural vistas. Once you're all climbed out, relax on white sand beaches or embark on a tantalizing culinary journey through the flavors of Sicily, where the vibrant local cuisine and exquisite wines await to captivate your senses. Raise a glass and toast to the Sicilian way of life and climb the best routes in Sicily under the warm Mediterranean climate.
With mostly single pitch routes from 5.4 to 5.13, everyone can find something for themselves, even kids and beginners

Immersive Mediterranean experience

Enjoy traditional cuisine, explore old city center and soak up the views of stunning blue sea from the cliffs

More than 1200 routes in all shapes and forms, featuring big overhanging walls, slabs, caves, tufas, jugs and crimps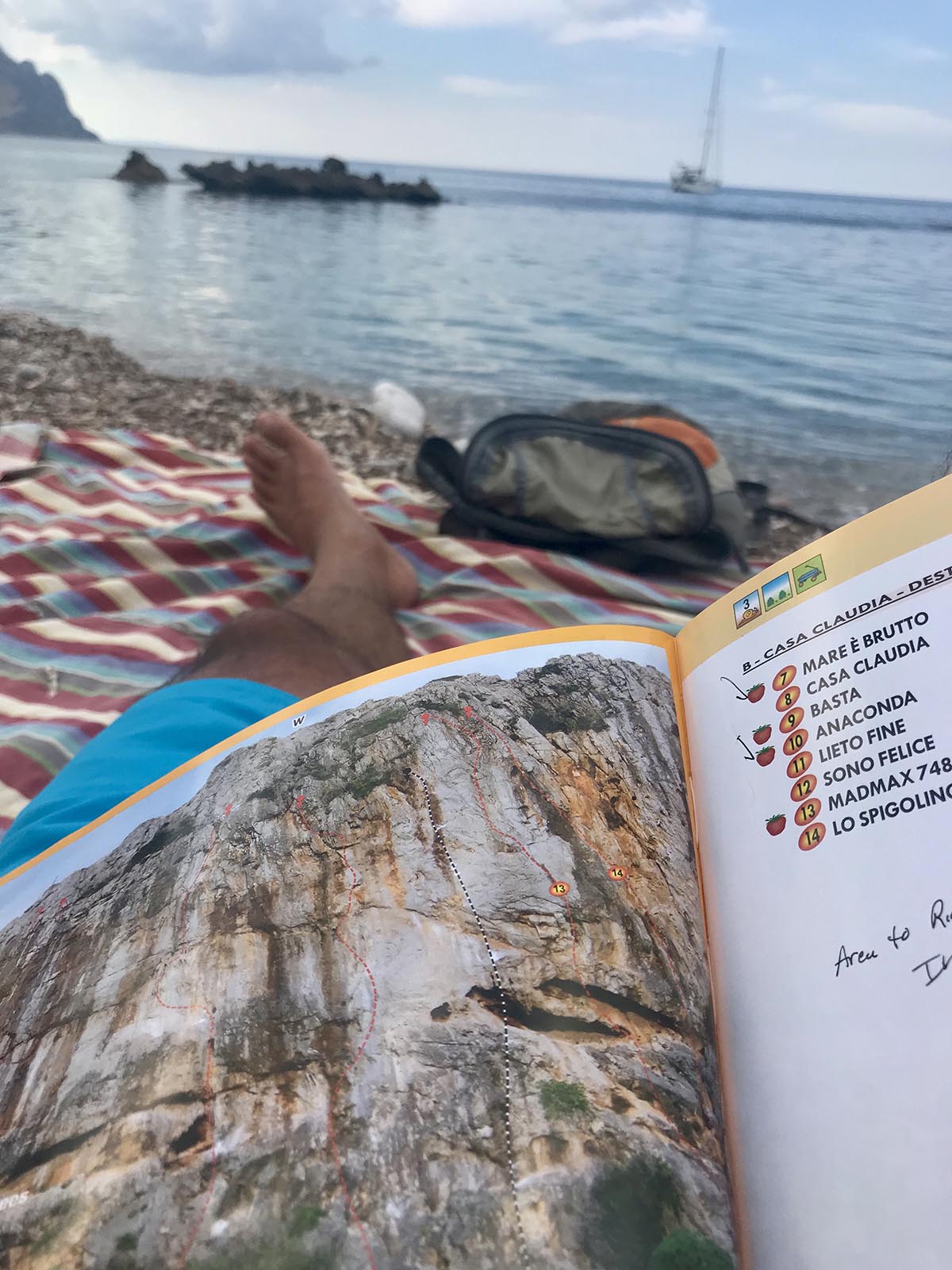 Itinerary
Step into the heart of Sicilian culture, where white sand beaches and blue Mediterranean waters blend harmoniously with towering limestone cliffs, offering an unforgettable climbing adventure that will leave you craving for more. Unplug and recharge in the serene village of San Vito Lo Capo before returning to climb again and reconnect with yourself and nature far from the hustle and bustle of everyday life.
Arrive in Sicily via Palermo Airport and meet your guide who will transfer your group to your accommodations in a small seaside town in northwestern Sicily, San Vito lo Capo. Dinner will be served at a San Vito establishment or, for those arriving late, guides will bring locally-made sandwiches and beverages to enjoy in transit.

After an early group breakfast, head out for your first climbing day. Your guides will assess abilities and plan the itinerary for the week according to the group's skills and interests. Around 1 pm, you will head back to town for lunch and some deserved beach time. You will find that this gorgeous stretch of white sand beach at the foot of Monte Monaco is one of the main reasons why San Vito lo Capo is so famous in Italy and beyond. Enjoy the wonderful mediterranean climate before you go for a short evening climbing session. You can catch the sunset as you send Sicilian rock. Return to town and replenish with dinner cooked for the group.

Meals: Breakfast, dinner

Grab a bite before you depart for an early morning climbing session. Your days will be filled with sunshine, rock and the scent of the sea. After lunch, take a swim in the crystal clear waters and prepare for another evening climbing session. Explore the city with the group during the evening and eat dinner at a local restaurant. We suggest you cool down from a day of climbing with a soft Caldo Freddo, a regular staple in San Vito Lo Capo.

Meals: Breakfast

Today's schedule is a bit different than the other days as you'll have the option to explore the island by visiting a local winery and the historic town of Erice. After the morning climbing session, it is off to a winery for lunch and to see why Italian wines have gained so much popularity. Each native Italian grape has its own unique character, taste, and texture so make sure not to miss this delightful experience. After lunch you will make a stop at Erice where you'll wander the 2000 year old cobblestone streets and discover the history and culture of this hilltop town.

Meals: Breakfast

As you wake up rested from yesterday's adventures, grab a bite and head out for another climbing adventure. By now, you would have probably known many routes and climbing challenges in the area. Take your skills to the next level with personalised coaching with your professional guides. After lunch, enjoy some downtime and go back to the cliffs for an evening session. Spend the rest of the evening strolling through old Sicilian streets and grab dinner at a local restaurant.

Meals: Breakfast

This is your last active day in Sicily—make sure it counts! As you push your boundaries on the rock and bask in the warm Sicilian sun, take some mental or real photos of this paradise on Earth and exchange contact with your new climbing friends. Tonight's dinner will be made by your guides and you will all have one last chance to bond, share experiences and have fun!

Meals: Breakfast, dinner
Get free trip brochure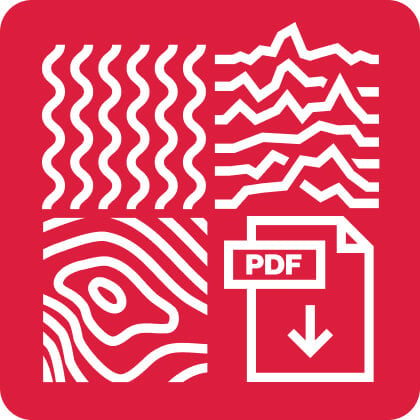 The brochure contains:
Adventure and location overview, itinerary, available dates, what's included, how to prepare, and much more.
Brochure sent, check your inbox
Talk with us
and let one of our adventure experts help you plan your perfect adventure.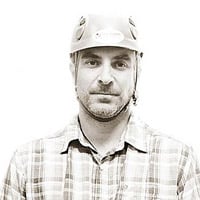 Carl Dec
AMGA Rock Instructor, AMGA SPI, AMGA SPI provider, Licensed Utah and Idaho River Guide, AMGA Apprentice Ski & Alpine Guide, Wilderness First Responder, AAIRE Pro 1
AMGA Rock Instructor, AMGA SPI, AMGA SPI provider, Licensed Utah and Idaho River Guide, AMGA Apprentice Ski & Alpine Guide, Wilderness First Responder, AAIRE Pro 1
Originally from New Jersey, Carl quit "Wall Street" and moved to Salt Lake City in 1997 to ski. After the first 100-ski-day winter, he discovered the many other outdoor activities that Utah has to offer. Climbing and kayaking quickly became passions, and in 2003, he started Red River Adventures.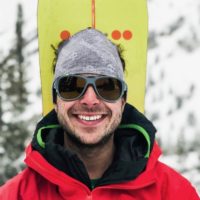 John Lemnotis
IFMGA Mountain Guide, Wilderness First Responder
IFMGA Mountain Guide, Wilderness First Responder
John began his life in the outdoors on the East Coast, learning to ski and snowboard on a small hometown hill, and eventually ditching class whenever possible to escape to the grey bird slopes of Vermont's resorts. After finishing college with a Doctorate in Pharmacy, he moved to Utah and began pursuing a full AMGA certification. In August 2022, John became the 179th American to gain IFMGA certification.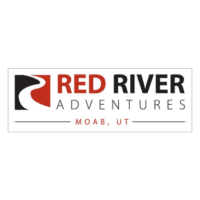 Red River Adventures
Red River Adventures
In business since 2003, Red River Adventures have hosted over 85,000 guests and spent over 110,000 days in the field. They have extensive knowledge of and certification in whitewater rescue, climbing safety and technique, wilderness first aid, and CPR. Red River Adventures offer services from the top of Denali to the bottom of Grand Canyon, and are happy to take you on a unique trip.
Things to know
What you get on this adventure:

Experienced rock climbing guides with extensive knowledge of the area

6 full days of rock climbing 

7 nights in a shared apartment with a private bed and bath

6 breakfasts and 3 dinners

Group climbing equipment (ropes, draws, etc.)

Transfer from Palermo Airport to the accommodation and back

What's not included:

Airfare to Palermo Airport

Lunches, 4 dinners and alcoholic beverages

Additional Activities

Personal climbing equipment

Guide gratuities — optional

If you can climb a ladder, you're good to go. Being in good shape is always a plus but far from necessary. Rock climbing is all about using good movement technique rather than muscling up a cliff using brute strength. To ensure you have a fun trip, your guide will choose routes that best suit your group's skill and fitness level. Whether you are an experienced climber or just getting started, climbing with friends or families with children, San Vito offers something for everyone!

No prior experience is necessary. Whether you've never donned a harness or you're a seasoned climber, a guide will help you meet your individual objectives. Above all, your instructor's number one priority is your safety. As long as you listen to the given instructions, you'll succeed in completing your climb. 

San Vito offers world-class limestone crags with every type of climbing you could possibly ask for. It is by far the most popular climbing area in Sicily with more than 1200 routes. The rock is limestone in all shapes and forms, featuring big overhanging walls, slabs, caves, tufas, jugs, crimps.

The long and interesting routes on cliffs by the sea are unique in offering grades of every difficulty from 5.4 to 5.13. Most of the routes are very well bolted or rebolted in recent years with high quality material. The majority of routes are single pitch sport climbing and there are also multi pitch moderates as well.

The climbing season lasts from October to May. Conditions are usually very good for climbing, but they vary day to day.

All group technical climbing equipment will be provided by your guiding service. However, if you have your own gear, feel free to bring it. You'll need:

Helmet

Harness with a locking carabiner, belay device, and chalk bag

Ropes

Climbing hardware (quickdraws, cam devices, stoppers, etc.)

Here's a list of things we suggest you bring:

Backpack for all your belongings

Day pack large enough to carry all the items you need for outings (around a 20L bag)

Rock shoes 

Water bottle

Snacks you can eat on-the-go

Toiletries (sunscreen, bug spray, toilet paper, etc.)

Sunglasses

Camera — optional

Dress comfortably and for the weather in clothes you can move in. We suggest bringing clothing appropriate for the season. Layers are best and don't wear jeans.

Group sizes and prices:

For this group adventure, the usual client-to-guide ratio is 4:1. 

It takes a minimum of 2 people for this tour to operate. 

The cost does not decrease as the group grows. 

Rock climbing in Sicily can be arranged for larger groups. Contact us to make arrangements.

Min. age requirements:

If you are older than 18, you're good to go.

Minors as young as 8 may be permitted to join the adventure on a case-by-case basis, but must be in the presence of a parent or legal guardian.

If your group has climbers under the age of 18, contact us prior to booking to make arrangements.

A 50% deposit to secure your place is due upon booking. The remaining amount is paid 3 months (90 days) prior to departure. Once the trip is confirmed by the guide, the cancellation policy stated below applies. 

If Client cancels the Booking anytime prior to sixty (60) calendar days in advance of the trip contemplated by the booking, Client is entitled to a full refund.. 

After that deadline, Client is not entitled to any refund. Any reimbursable expenses arising out of the Booking incurred by Guide prior to the date of cancellation are non-refundable as soon as they are incurred by the Guide.

To get to San Vito lo Capo, most people fly into Palermo Airport, less than 2 hours away. Your guide will organize group transportation from the airport to your accommodation. Your guide will suggest the best place to meet. 

Currently, there are no airlines that fly directly from the USA to Sicily but Palermo is well connected to the rest of Italy and Europe.

We highly recommend that you cover all your bases with both emergency medical and travel insurance. With medical insurance, if you have an accident or medical emergency on or off the mountain, you'll avoid paying out of pocket for costly expenses. This covers everything from hospital treatments to emergency air transportation and more.

Travel insurance covers canceled flights, natural disasters and other scenarios that may interrupt your travel plans. 

We also expect you to respect local regulations and take measures to protect yourselves, your guides, and the communities you're traveling to. For more information on travel recommendations and restrictions in Sicily please refer to Italy's official government website or Italy's Official Tourism Website.

If you need assistance selecting the right insurance for your group, let us know and we will be happy to help!
Get free trip brochure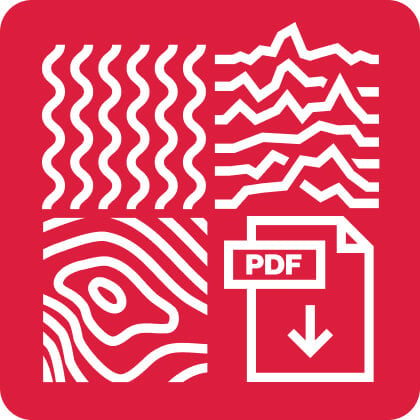 Adventure and location overview, itinerary, available dates, what's included and much more.
Brochure sent, check your inbox
Talk with us
and let one of our adventure experts help you plan your perfect adventure.
Other things to do in Italy