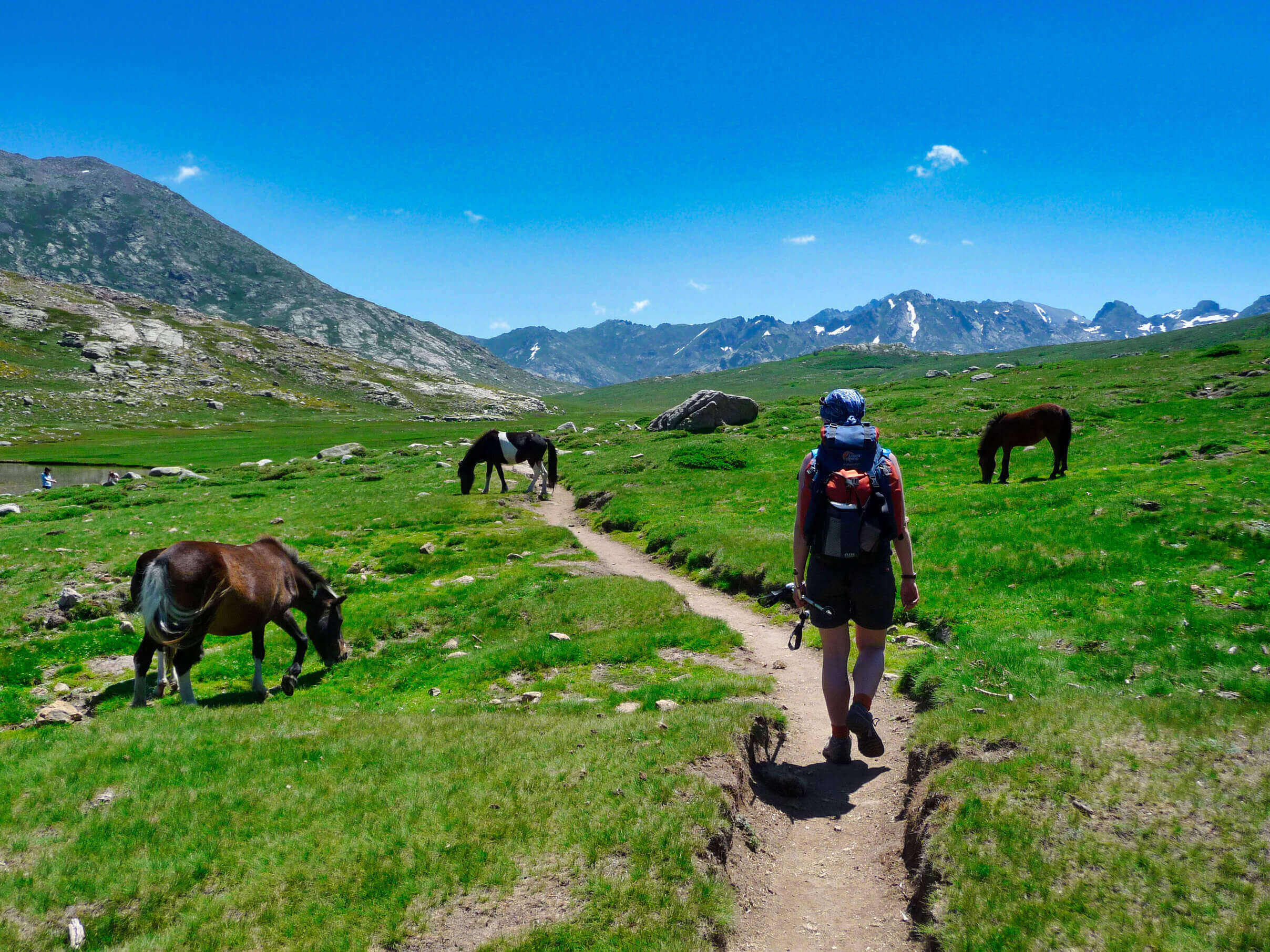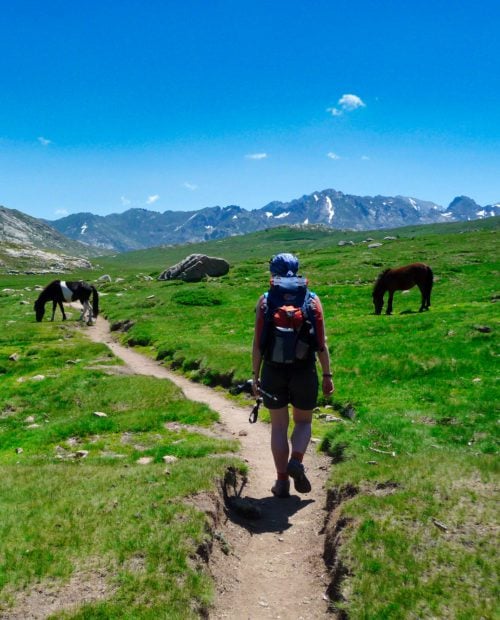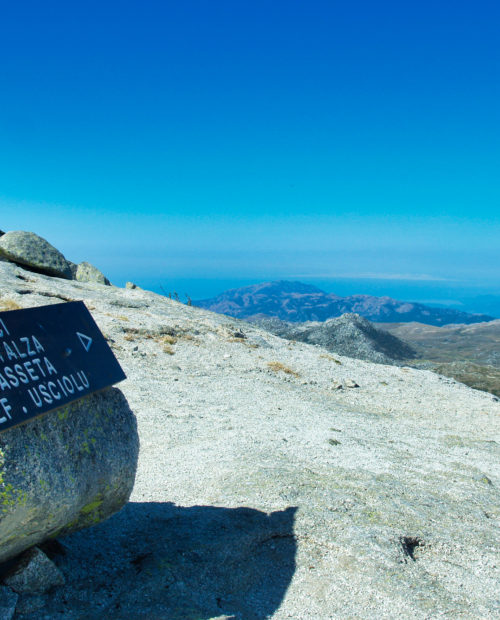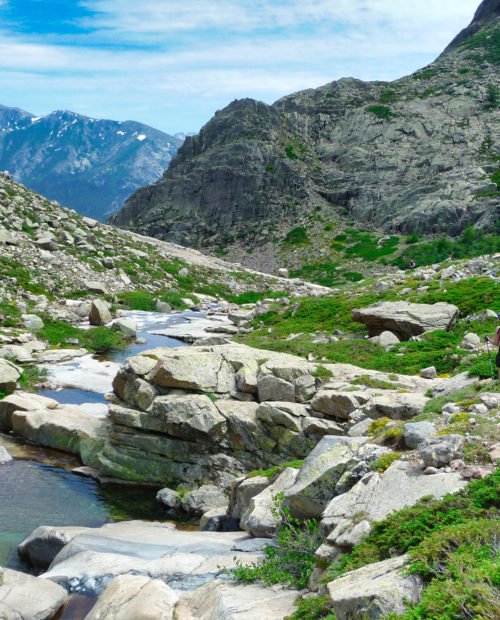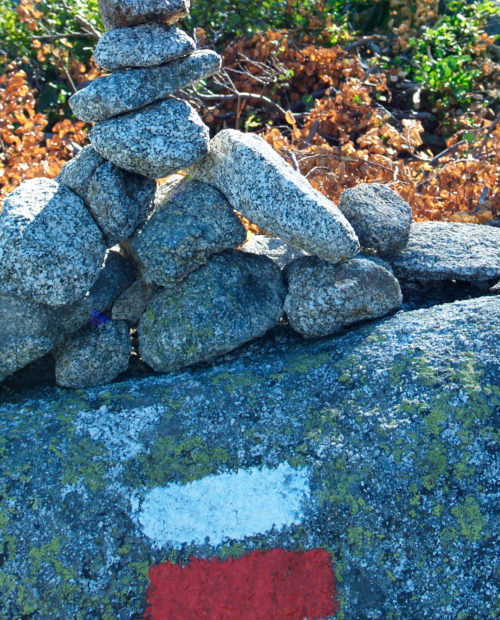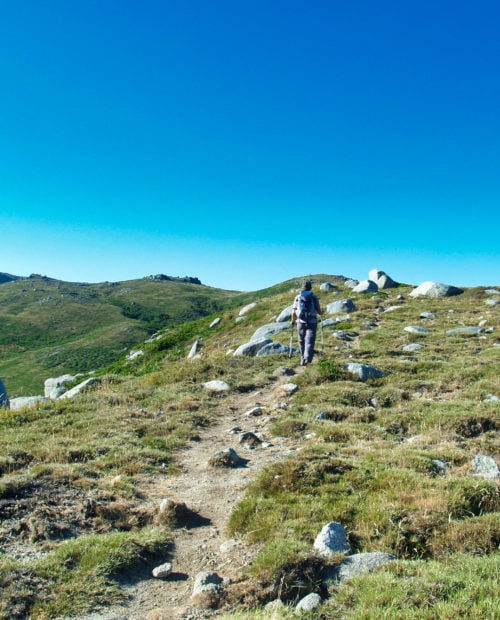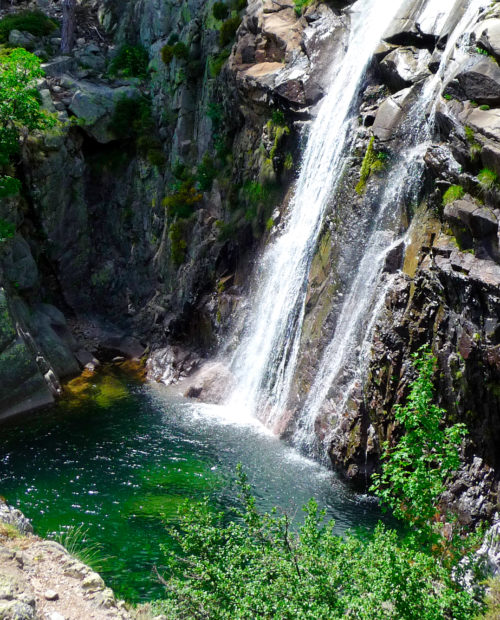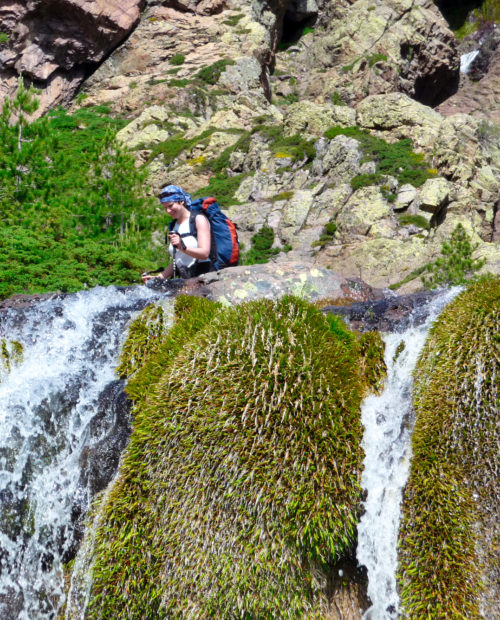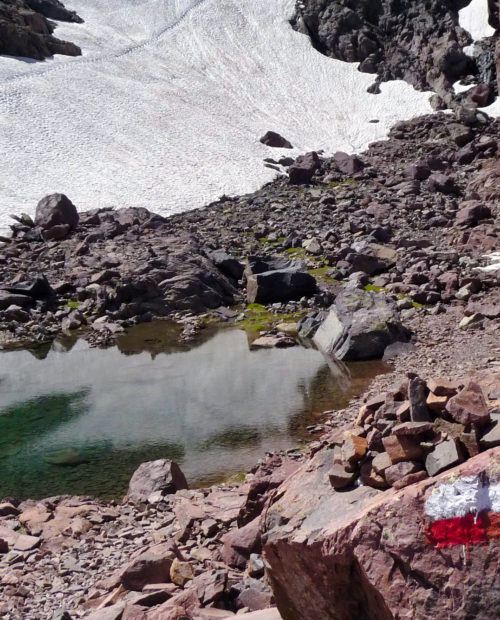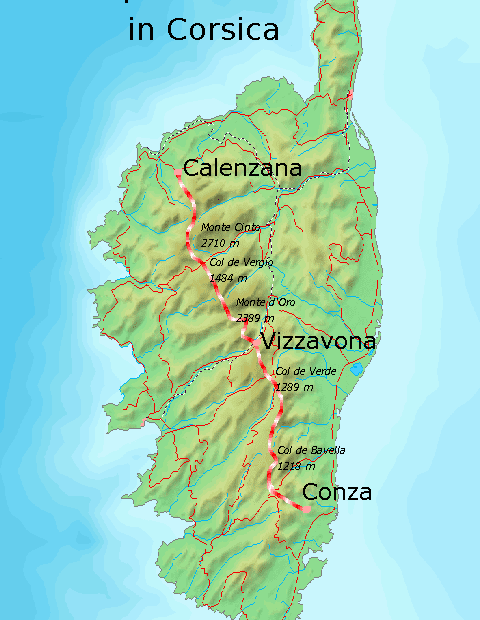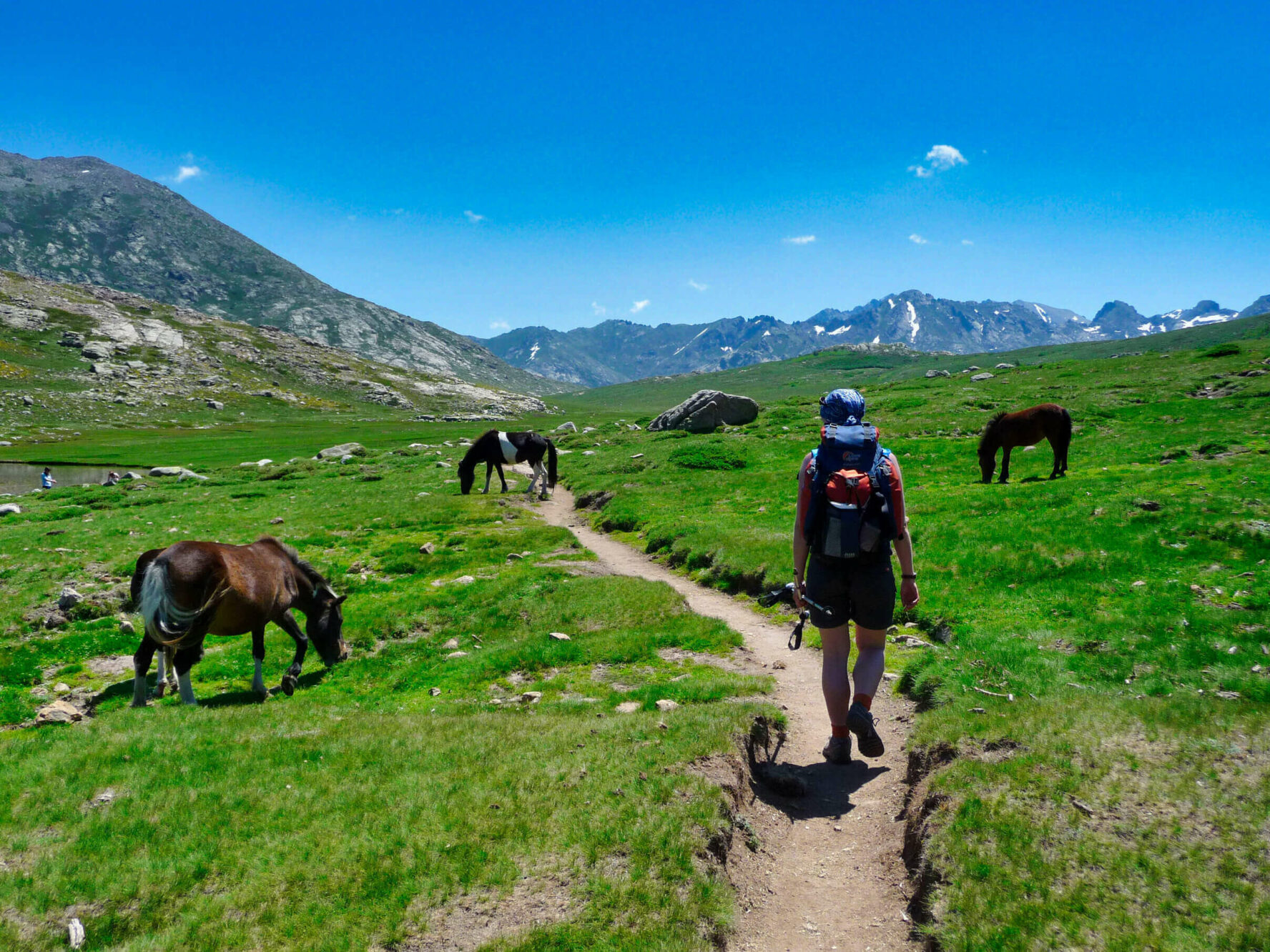 Considered as one of the most difficult and spectacular long-distance treks in Europe, GR20 attracts hikers from all over the world looking for a worthy challenge. This 180km-long trail winds through the jagged spine of Corsica's mountains, revealing spectacular scenery and amazing views over the dramatic coastline. Join your guide on this classic trek from south or north of the island and enjoy vistas of stunning granite peaks soaring to over 2600m. As a guided tour, this is a wonderful option for anyone wanting to learn more about the local fauna and flora, the way of life in the mountains for the shepherds and how they make the local cheese. Not only will your guides provide you with a degree of safety, but they will also enrich your experience of the trail and Corsica! Let the atmosphere of mountain villages sink in and conquer this mythical long-distance hiking trail! Find out how to tackle Europe's toughest hiking trail, Corsica's GR20, from Anthony Laplagne, Corsica local and owner of Europe Active.
Abundant vegetation, incredible scenery, and stunning wildlife throughout

Explore alpine terrain on a paradise Mediterranean island

Accomplishing the GR20 is a huge feat for any thru-hiker
Itinerary
Conquer steep ascents and plunging descents on this 180km trail that follows the granite backbone of mountains that divide the island in two, many of which soar above 2000m altitude. Join your guide on the mighty GR20 from the north-west to the south-east of the island, starting your tour from beautiful Calvi! Explore the stunning nature from the Balagne region to the centre of Corsica, discover stunning gorges, and enjoy the views over emerald alpine lakes. This challenging adventure also includes luggage transfers and a selection of the best accommodation available, providing you with all the comfort along the way.
Embark on your adventure from a medieval picturesque town Calvi accessible by plane, train or ferry. Travel to Calenzana, a little village south-east of Calvi that sits quietly within an area abundant with olive trees. From here, you will start your hike to Bonifatu, which lies high up in the forest. Hike through river crossings and enjoy magnificent views of the traditional and charming towns of the Balagne. This will be an excellent warm up for the rest of the GR20, offering superb views towards the Corsican coast. Get to know your group and guide over a dinner and get some rest for the day!
Accommodation: Gîte
Walking: 4 hours
Height gain and loss: + 700m, -450m

After a hearty breakfast, leave Bonifatu for one of the longest stages of the GR20. Once more you will cross several rivers before reaching the famous Spasimata bridge, 30 metres long and suspended above an amazing waterfall! Arrive at the summit of the Muvrella and its small lake. The vistas from the pass are numerous and divine. The route continues to the foot of the Monte Cinto, the highest summit of Corsica, where you will spend the night.
Accommodation: Gîte
Walking: 8 hours
Height gain and loss: +1300m, -600m

Have breakfast with your group and embark on another day of this adventure! Cross the Great Barrier Reef by Monte Cintu, the highest mountain on the island of Corsica, and through the Pointe des Éboulis. The route takes you past the Tighjettu refuge before reaching Vallone, where a cluster of shepherd huts await you with a fresh cooked meal made from local products!
Accommodation: Tent
Walk: 8,5 hours
Altitude gain and loss: +1200m, -800m

Wake up to views of the surrounding mountains and continue with your journey. Today begins with a gentle walk through a forest of giant Laricio pines before a long climb up the Bocca di Fuciale. Enjoy the jaw dropping scenery as you reach Refuge of Ciotulu i Mori, where the view expands down towards the Golo valley. From here, the path becomes easier, as you wind your way down, past the many rock pools on the Golo river, the longest river on the island. Hike back through the woods and up again to Castel di Verghio where you will spend the night.
Accommodation: Gîte
Walking: 6 hours
Height gain and loss: +970m, -1015m

Today will be a long day for most, but it will be immensely rewarded by impressive scenery and amazing wildlife. Leave the refuge, pass Bocca a Reta, and enjoy the views of the deep blue Mediterranean seas to the east. On the other side, gaze upon a glacial cirque hiding one of the Corsican mountain's hidden jewels. Head to Lake Nino, and meet a herd of wild horses.
Accommodation: Refuge
Walking: 8 hours
Height gain and loss: +870m, -690m

Walk along a stream and rocky bars before coming to a plateau of pozzines. Enjoy majestic views of the Melu and Capitellu lakes from the Capitellu breach. After reaching Bocca Muzella, descend to a small plateau, where you'll find the Petra Piana refuge.
Accommodation: Refuge
Walking: 6 hours
Height gain and loss: +670m, -465m

Take a short and panoramic walk between the Monte Rotondo and Monte d'Oro massifs. There are some tricky passages with strong winds, so watch your step! Take in the views of the Gulf of Ajaccio (if the day is clear).
Accommodation: Refuge
Walking: 5 hours
Height gain and loss: +560m, -965m

It's your last day on the northern part of the trail. Head to Vizzavona through the magical Agnone valley at the foot of Monte d'Oro. After crossing the Turtettu footbridge, marvel at the wealth of small waterfalls and streams. After some time among the woods and the waterfalls, arrive slowly to Vizzavona.
Accommodation: Refuge
Walking: 6,5 hours
Height gain and loss: +630m, -1140m

After a quick breakfast, continue along the Pass of Vizzavona and the stiff but steady climb to Bocca Palmetto. Discover several sheepfolds before finally arriving at Capanelle where you will relax and reenergize for the rest of your travels.
Accommodation: Gîte
Walking: 5 hours
Height gain and loss: +1155m, -715m

Make your way to the picturesque sheepfolds of Traghjete before hiking towards the Plateau of Ghialgone. Cross the footbridge of I Spiazzi, another bathing point, and descend through the forest of rare and most majestic Corsican fir trees before reaching the Col de Verde where you will spend the night.
Accommodation: Gîte
Walking: 5 hours
Height gain and loss: +630m, -915m

Start the day with a light climb towards the refuge of Prati, which is perfectly positioned for beautiful views across to the Renosu massif. Enjoy the amazing vistas and spend a few moments soaking up the fresh Corsican air. From here the view stretches out across the tranquil Ligurian sea and the island of Elba! Descend amongst a landscape of rocky slabs before reaching Cozzano, a town in the heart of Corsica, and explore the local scene with your group before returning to your accommodation.
Accommodation: Gîte
Walking: 8 hours
Height gain and loss: +970m, -1520m

The morning of Day 11 will be devoted to the climb towards Bocca Di l'usciolu. After a climb, you will reach the peak before entering into a forest of centennial trees. The path finally descends and the vegetation becomes dense. After crossing a stream, arrive at the sheepfolds of Bassetta. Stay at the refuge and get some sleep before continuing your journey!
Accommodation: Gîte
Walking: 6 hours
Height gain and loss: +1240m, -670m

This is the longest and hardest day of the adventure, but the end of this extraordinary trek is in sight. After a hike through the forest, cross a footbridge to continue towards Monte Incudine. Descend to Asinau to reach your final destination, Bavella and its famous "Aiguilles" (or "needles"), which dominate the landscape of the Alta Rocca! There couldn't be a more fantastic place to finish this memorable hike.
Accommodation: Gîte
Walking (via the GR20): 9 hours
Height gain and loss: +1300m, -1400m

Start your day off with an easy walk through the forest in the southern massive of Bavella to the Paliri refuge. Then, it's time for the descent, made even more enjoyable by the scent of the maquis. Arriving in Conca, take an epic pic next to the sign marking the end of the GR20!
Accommodation: Gîte
Walking (via the GR20): 7 hours
Height gain and loss: +450m, -1400m

A filling breakfast marks the end of your adventure. From Conca, you can take a shuttle to Porto Vecchio, and a bus to Bastia or Ajaccio.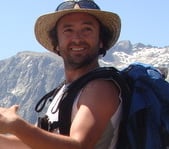 Anthony has trotted the globe, from Saudi Arabia to Hungary, experiencing different cultures all over the world. These travels led him to fall in love with tourism. He settled in Corsica with his family, and used his business knowledge to found Europe ...
View details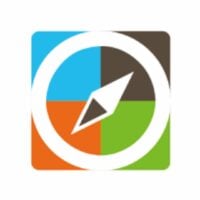 Europe Active was set up in Corsica in 2005. What a better place to run a business dedicated to outdoor travel? It is a family-run business, as well as a group of enthusiastic individuals who are passionate about the outdoors and want to share their ex...
View details
Things to know
57hours is committed to providing safe outdoor adventure experiences. We require all guides using our platform to have a COVID-19 safety plan and to make the details of that plan accessible to travelers. In most cases, group sizes will be reduced, guides will avoid overcrowded locations, and other safety measures will be met depending on the location and activity.

We also expect clients to respect local regulations and take measures to protect themselves, guides and the communities they're travelling to. For more information on COVID-19 measures in Corsica, please refer to the Corsican Official Tourist website.

Please contact us if you have any questions or require further information. We are happy to provide you with the most up-to-date information!

What you get on this adventure:

A professional, knowledgeable, medically-trained, wilderness guide

Transportation across the island

Transfer Calvi – Calenzana

Accommodations during the trip: 

9 nights in gite d'etapes (dormitory style)

3 nights in a refuge

1 night in a tent

1 night in a hotel (room for two)

11 breakfasts, 11 dinners, 10 picnic lunches (free lunch and dinner in Corte)

What's not included:

Transportation to and from Corsica

Transfer from Conca at the end of the trip

Luggage transfers

Transfers not included in this itinerary (including transfers due to bad weather or physical ailments)

Entrance fees to sites

Optional activities 

Drinks

GR20 is an advanced hike, meaning full day treks with steep descents and challenging switchbacks. Although it is becoming more and more popular, it remains one of the most difficult treks in Europe. To overlook this could put inexperienced walkers in danger. Do not overestimate your skills, and prepare for the trip. The GR20 is for hikers in very good physical shape who already have the experience of high mountain trekking over several days. Keep in mind, the weather in summer can be hot and you'll also be packing a daypack filled with water and other things you'll need throughout the day.

It is recommended to do aerobic exercises at least 3 times a week. It is good to get in some hill walks on rough, uneven terrain, to build up ankle strength. Train to walk downhill, get used to knowing where to put your feet. Aim to progress walking downhill at a reasonable pace — two walking poles will reduce the shock on your legs.

Here's a list of the equipment you need to bring:

Day pack large enough to carry items for a few days of hiking (around a 40L bag)
Duffle bag with all the remaining items and clothing (max. weight 15 kilos)
Trekking poles — optional (but recommended)
Headlamp
Compact sleeping bag
Sleeping pad
Water bottle or hydration bladder (2L capacity)
Snacks and electrolytes
Lightweight hiking boots or shoes
Sandals or flip flops for beaches, river wading, or for wearing in the evening
Hiking socks
T-shirt and shorts (depending upon the likely weather)
Light trekking trousers (not jeans)
Spare clothes for layering
A warm sweater, polar or fleece
Puffy jacket or equivalent mid-layer
A good quality waterproof shell — GORE-TEX recommended
Waterproof pants
Warm hat and gloves
Swimsuit
Sunhat
Beanie
Gloves
Toiletries (sunscreen, hand sanitizer, bug spray, toilet paper, etc.)
Camp towel
A small Tupperware box (for stews or salads), a plastic mug, a spork
A waterproof plastic pouch for documents and identity papers
A small first-aid kit
Swiss army knife
Sunglasses
Mobile phone and charger
Camera — optional (but recommended)

Dress comfortably and for the weather in clothes you can move in. We suggest bringing clothing appropriate for the season. Layers are best and don't wear jeans.

Your guide will take care of your luggage transfers except on days 3 and 5. You only have to carry a daypack with your water, lunch, camera etc.

Group sizes and prices:

The max guest-to-guide ratio for this tour is 12:1. It takes a minimum group of six participants for the tour to operate.

The price decreases as the group grows, so it's the perfect opportunity to hike with friends and family!

If your hiking party is larger than six people, please contact us prior to booking to make arrangements. 

Min. age requirements:

Anyone over the age of 18 can join these day-hiking tours

Minors may be permitted to join private tours on a case-by-case basis.

If you plan to hike with anyone under the age of 12, please contact us prior to booking to make arrangements.

If the reservation takes place more than 30 days before departure, a 30% deposit to secure your place is due upon booking. The remaining amount is paid 1 month (30 days) prior to departure. For reservations less than 30 days before the departure, 100% of the total amount is paid upon booking. Once the trip is confirmed by the guide, the cancellation policy stated below applies. 

If Client cancels the Booking anytime prior to thirty (30) calendar days in advance of the trip contemplated by the booking, Client is entitled to a full refund minus a 100

€ ($110 USD) per person set-up fee cost

. 

For cancellations twenty-nine (29) to sixteen (16) calendar days in advance, Client is entitled to a refund in the amount of fifty percent (50%) of the full price of the trip. 

For cancellations fifteen (15) to two (2) calendar days in advance, Client is entitled to a refund in the amount of ten percent (10%) of the full price of the trip. 

After that deadline, Client is not entitled to any refund. Any reimbursable expenses arising out of the Booking incurred by Guide prior to the date of cancellation (including but not limited to plane tickets, car rental payments, and lodging or transportation fees) are non-refundable as soon as they are incurred by the Guide.

Thanks to new low-cost airlines, Corsica is now accessible from several major cities in France in less than 1.5 hours. To be as close as possible to the departure of the GR20, we advise you to go to Calvi (for the North) and Figari (for the South).

If possible, it is also wise to choose two different airports in Corsica for your GR20: if you start your hike in Calenzana, it is best to land in Calvi or Bastia. When you finish your hike in Conca, you should then choose Figari or Ajaccio Airport.

For the Standard GR20 Hiking Adventure, you will meet your guide in the morning of your first day in Ajaccio before transferring to the col de Bavella. For the Comfort GR20 Hiking Adventure, your trip will start in the morning of your first day from Calvi. The exact location will be determined in communication with your guide. From there, you'll head straight to your tour. The guide will choose the appropriate terrain dependent on conditions and the hiking ability of the group.
Download hiking gear checklist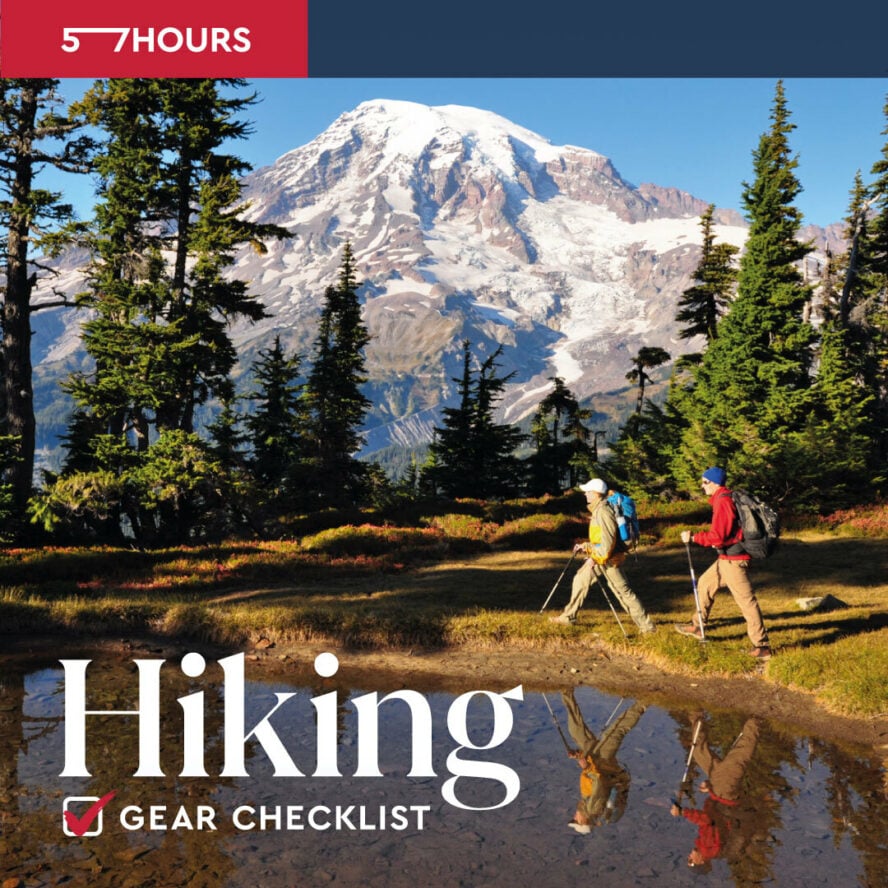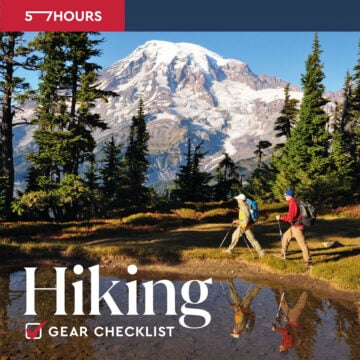 Prepare for the trip.
Get complete checklist for hiking and camping equipment.
Brochure sent, check your inbox