Squamish | British Columbia
Climb the Chief in Squamish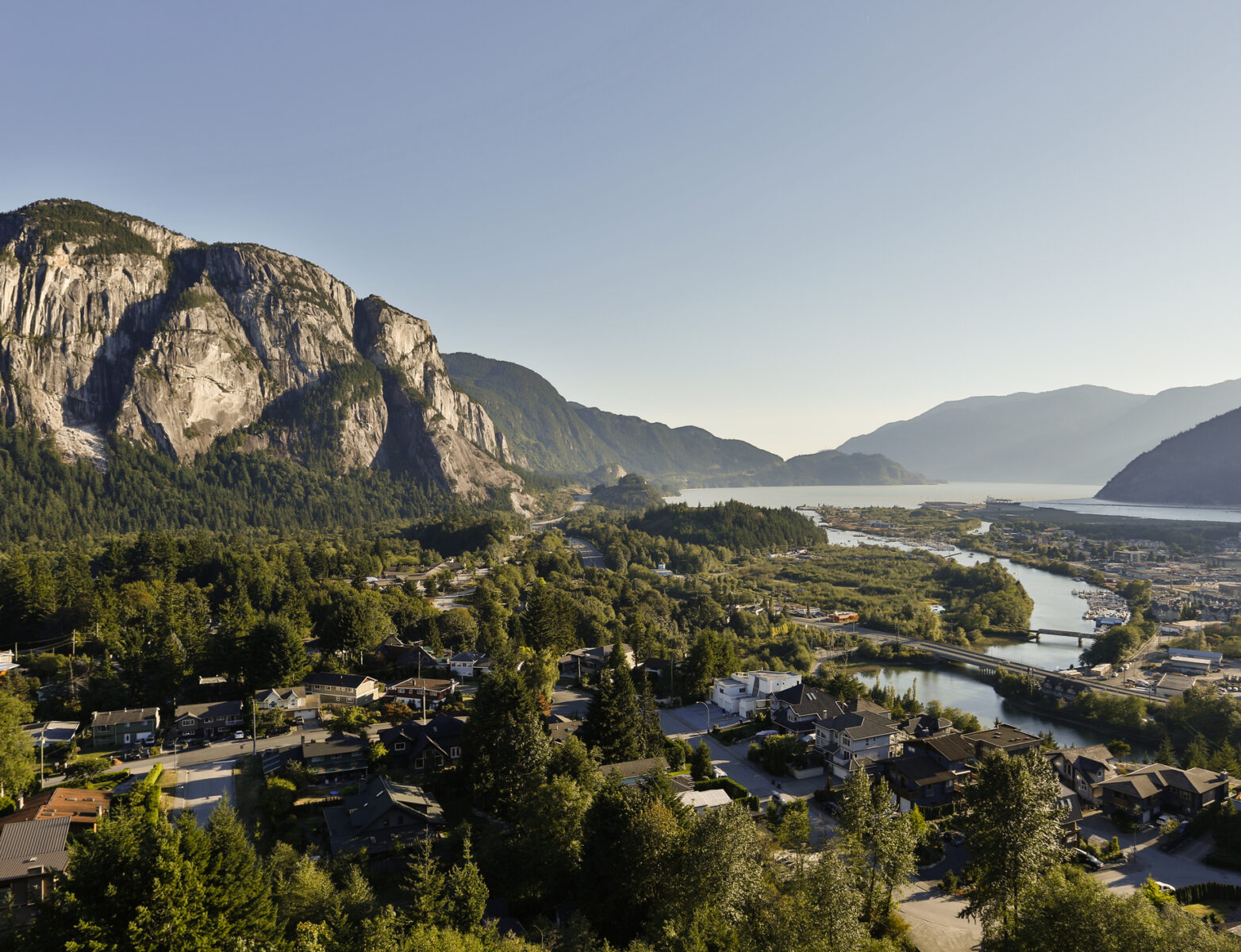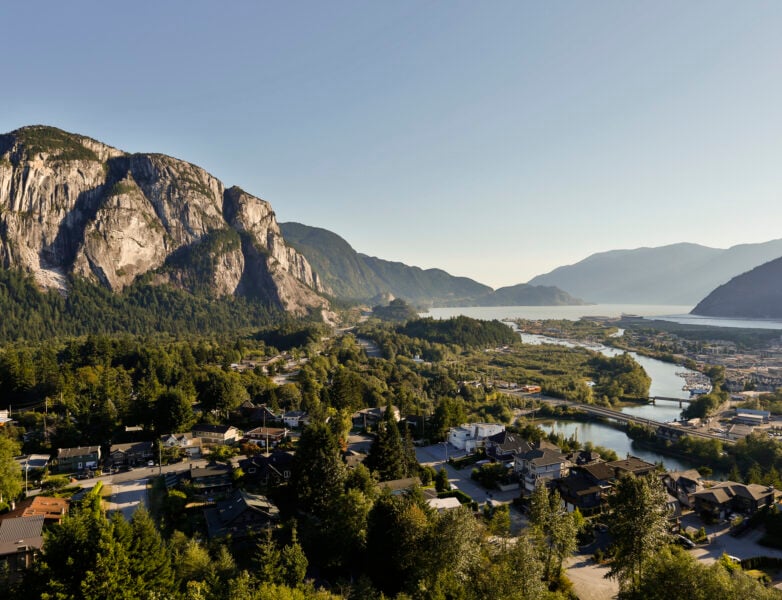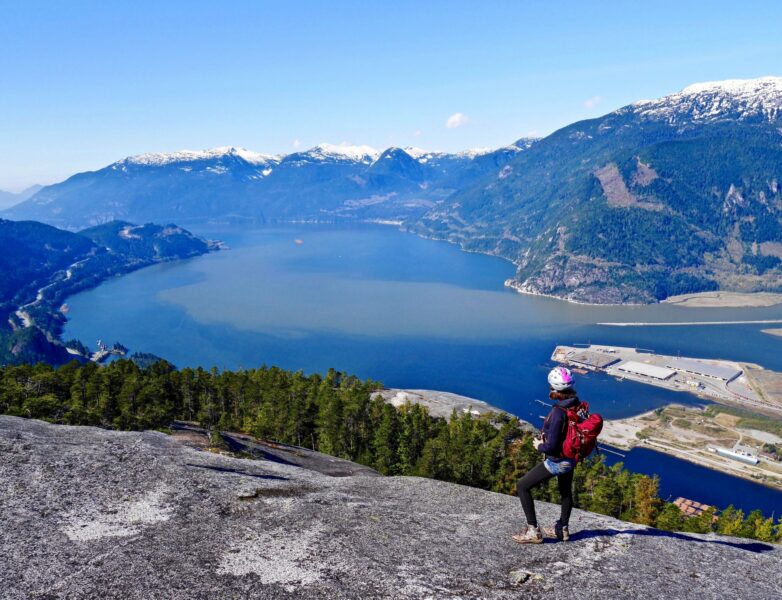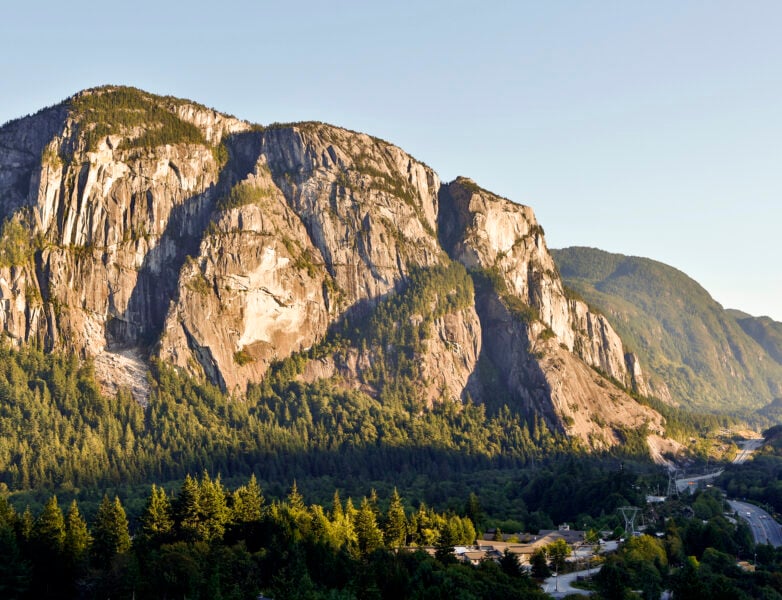 Season

April – October; summer is peak season

Nearest city

Vancouver, BC is a one-hour drive south
Summit the iconic Stawamus Chief in Squamish, B.C.
Under the instruction of a certified ACMG guide, check one of the world's largest granite monoliths off your climbing bucket list. Towering an imposing 2,300 feet above Squamish and Howe Sound, "The Chief" draws in climbers from all over the world every year. With hundreds of routes to choose from and tons of variety— runout slabs, splitter cracks, bolted face climbs and long, exciting multi-pitches — the Chief's reputation is well-earned. Take your place among the greats and conquer this world-class mountain.
Book This Adventure
Climb the Iconic Stawamus Chief
No climbing trip to B.C. is complete without a summit of the famous Chief. Depending on your skill set, your guide will choose a route that is as challenging as it is exhilarating. Whether you're taking on classic routes like the Grand Wall, Angel's Crest, Squamish Buttress, or one of the hundreds of other routes to choose from, rest assured your day on The Chief will be one for the books.
Trip Highlights
If you're willing to put in the work on The Chief's seemingly endless, perfect granite, you'll be rewarded with incredible views of the surrounding Coast Mountains and Howe Sound. Routes start at 5.7 and only go up from there. On this full-day on the rocks, your guide will plan the day according to your objectives, selecting the perfect route to suit you. So whether you want two pitches or twelve, interesting slab or stellar crack climbs, you're in luck. The hardest part is choosing which one to tackle first.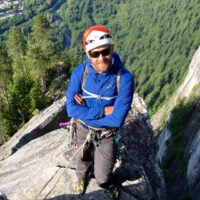 Monte Johnston
ACMG Ski Guide, ACMG Apprentice Alpine and Rock Guide
ACMG Ski Guide, ACMG Apprentice Alpine and Rock Guide
Monte is a ACMG Ski Guide, ACMG Apprentice Alpine and Rock guide based out of Squam...
View details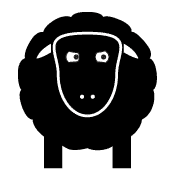 Black Sheep Adventures
Black Sheep Adventures
Black Sheep Adventure Sports' guides are certified by the ACMG (Association of Cana...
View details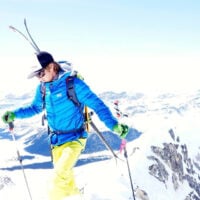 Andrew Councell
IFMGA/AMGA Rock, Alpine and Ski Guide
IFMGA/AMGA Rock, Alpine and Ski Guide
Andrew Councell is an IFMGA guide and a member of the AMGA's National Instructor Te...
View details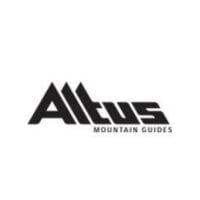 Altus Mountain Guides
Altus Mountain Guides
IFMGA/ACMG Certified Guides
Safety, experience, and an innate knowledge of the Whistler Blackcomb backcountry d...
View details
Things you need to know
Why should I book with 57hours?
With us, it's all play and no work for you! 57hours is an open platform that connects you with trained and certified outdoor adventure professionals all over the world. Using our tech-savvy, we make it super easy to find and book adventures worth tackling, with guides worth booking, all gathered from the first-hand experiences of the locals who adventure in these amazing locations.
Why should I go rock climbing?
Rock climbing is more than just a sport; it's problem solving on-the-go. It's a balance of intuition and fluidity of movement. The fun comes from the possibilities — each route with a variety of options and only a fraction of them leading to success. When you finally master a climb, after hours of practice, it transcends mere sport and is akin to art.
Adding that to the fact that Squamish is one of the best rock climbing locations in the world, is there really any reason not to try it out?
What's included?
What you get in this adventure:
An experienced, local rock-climbing guide with extensive knowledge of the area
A full day of rock climbing
All technical climbing gear
Technical gear list
All technical climbing equipment will be provided by your guiding service. However, if you have your own gear, feel free to bring it. You'll need:
Helmet
Harness with a locking carabiner, belay device, and chalk bag
Rock shoes* (included in the price, but we recommend bringing your own if you have them)
Ropes
Climbing hardware (quickdraws, cam devices, stoppers, etc.)
What do I need to bring?
Here's a list of the equipment you need to bring:
Day pack large enough to carry all the items listed (around a 35L bag)
Water bottle and 1L of water
Food you can eat on-the-go
Toiletries (sunscreen, hand sanitizer, bug spray, toilet paper, etc.)
Sunglasses
Camera — optional
Dress comfortably and for the weather in clothes you can move in. We suggest bringing clothing appropriate for the season. Layers are best and don't wear jeans.
What if I've never climbed before?
If you've never climbed before, we recommend taking an introduction to climbing course or spending a day with a guide learning the basics prior to booking this adventure. The Chief is not for first-time climbers, but if you have some experience and have topped a minimum of 5.6, there are routes that you can successfully complete with the help of a guide. Let a guide plan the perfect day and focus on safety, so you can focus on having fun.
What does a typical day look like?
The exact itinerary will be discussed after booking as guides make that decision after considering the skill level of the group, individual objectives, and factors such as crag traffic and weather. It will take a long day to climb The Chief, but in general, your day will look like this:
8:30 AM: Meet your guide at the Squamish Adventure Centre
9:00 AM: Gear up, travel to Smoke Bluffs Park and head out to the crag (two-minute drive, ten-minute hike)
9:30 AM – 4:30 PM: Climb your objective for the day, stopping for lunch and breaks as needed
6:30 pm: Back to the cars for debriefing and high fives
How fit do I need to be?
The Chief is for intermediate to experienced climbers. You will need a good level of fitness to accomplish this climb as you will be moving for a minimum of three hours on the rocks plus some additional hiking. Even though rock climbing is all about using good movement technique rather than muscling up a cliff using brute strength, the Chief will test you. Be prepared for a full day of strenuous climbing.
What is the minimum age requirement?
If you are older than 18, you're good to go.
If your group has climbers under the age of 18, contact us prior to booking to make arrangements.
What about group sizes and pricing?
For this adventure, client to guide ratio is 2:1. Climbing days can be arranged for bigger groups. Contact us prior to booking to make arrangements.
In most cases, costs per person decrease as the group grows, so it's the perfect opportunity to climb with a friend.
What about bad weather?
Squamish is known for rain, so be prepared to accommodate Mother Nature. As the saying goes, "there's no such thing as bad weather, only bad preparation." You can expect your guides to be fully prepared for anything. Inclement weather can always get in the way of climbing, but your guide will know the best spots to move to if the weather takes a turn.
On the rare occasion of truly bad weather, your guide will present you with suitable alternatives. The most common practice is to move to a nearby location if it exists, or to reschedule your climbing to a more favorable day.
If climbing is not possible on your scheduled day and no options presented are viable, you will be issued a full refund.
Cancellation policy
With 57hours, you benefit from both our own cancellation policy as well as that of the individual guiding service that delivers your adventure. All policies regarding cancellation will be clearly laid out by your guide after booking your adventure, but rest assured that our own cancellation policy will work on top of what is provided by your guide.
For this adventure, 57hours offers a Moderate Cancellation Policy, which states:
If Client cancels the Booking anytime prior to thirty (30) calendar days in advance of the trip contemplated by the booking, Client is entitled to a full refund. For cancellations fourteen (14) to twenty nine (29) calendar days in advance, Client is entitled to a refund in the amount of fifty percent (50%) of the total amount paid when Booking. For cancellations zero (0) to thirteen (13) days in advance, the Client is not entitled to any refund.
For more information on terms and conditions, please visit our Terms of Service page.
Getting there and meeting location
Squamish is a one-hour drive north of Vancouver on the Sea to Sky Highway. On the day of your Chief climb, you will meet at the Squamish Adventure Centre and make your way as a group to the crag.