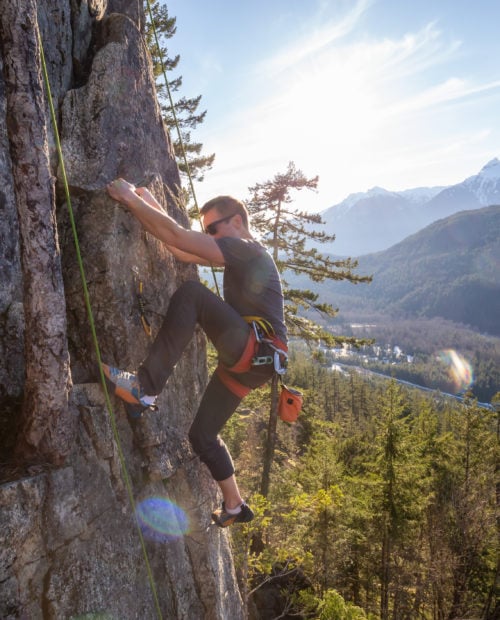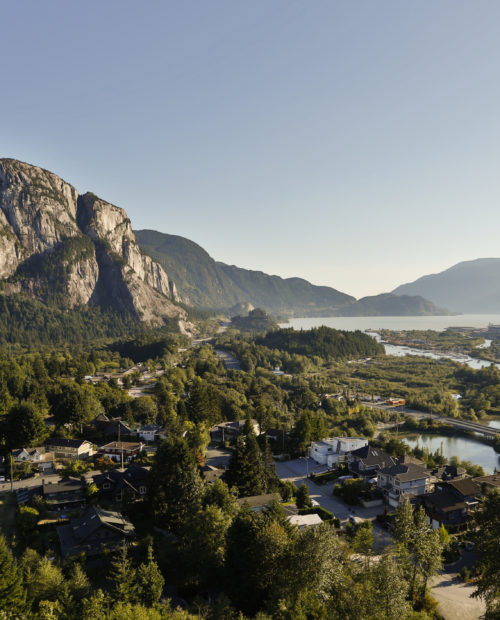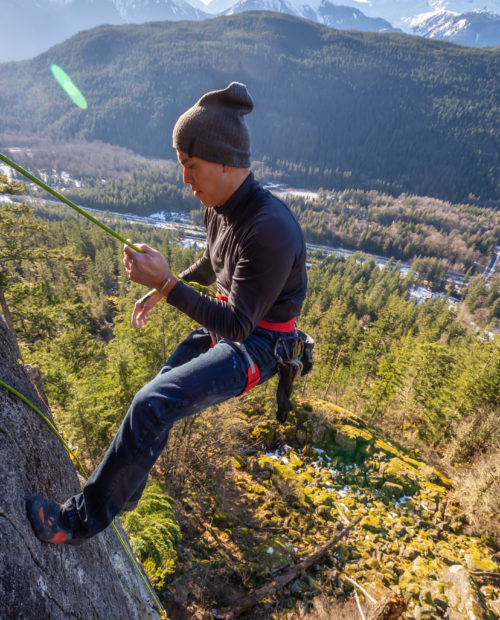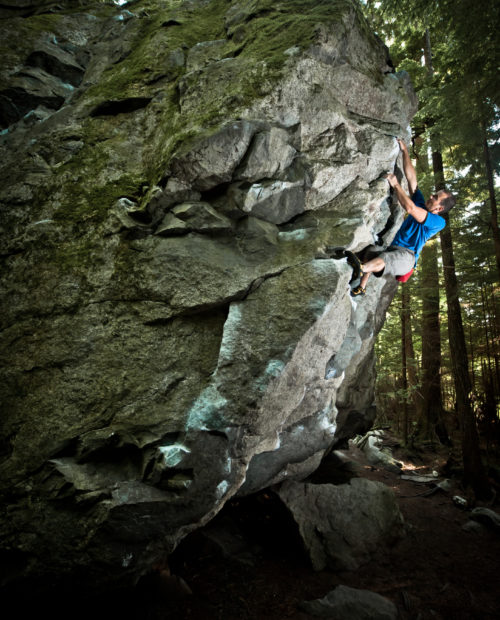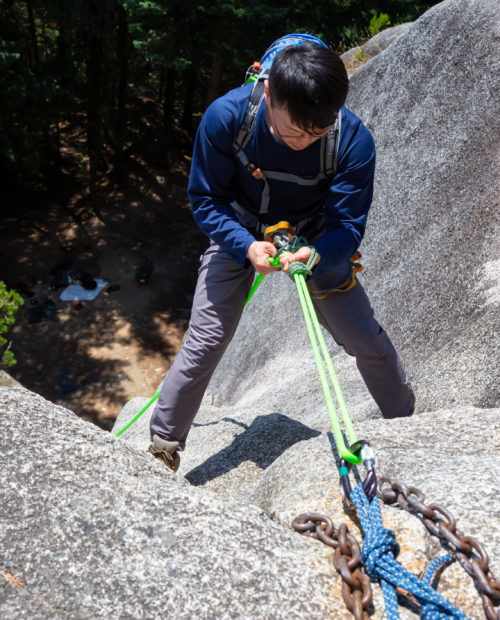 Squamish | British Columbia
Rock Climbing in Squamish
Season
April through October is best
Nearest city
Vancouver, BC, is just under an hour's drive to the south
All hail to the Chief!
The Chief, officially Stawamus Chief Mountain, is a granite dome that towers 700m above Squamish and Howe Sound; it's also a huge draw for rock climbers from all over the world. The Chief isn't the only draw in the area either. For other Squamish climbs, there's solid crack climbing in the Smoke Bluffs, more amazing granite at Star Chek, which is right above the Cheakamus River, and tons of routes at Mount Garibaldi, Shannon Falls, Murrin Park, Seal Cove, and Area 44. The list goes on and on. Get the most out of your visit with local Squamish rock climbing guides.
Squamish's most popular climbing courses
Spend a day learning the skills that you need to start climbing traditional routes set in Squamish's stunning terrain. Learn about identifying hazards, gear functionality, building anchors and performing mock leads with trad gear.
Private Day of Climbing
from $110 per person
·
1 day
Spend a day climbing multi-pitch routes in Squamish with a local, certified guide. Have the day's objective tailored to your needs and abilities.
It's time to get into crack climbing! Focus on techniques involving off-width, protection strategies and get advanced tips for upping your game. Participants should definitely have some previous climbing experience and be comfortable leading 5.9 or 5.10 climbs.
Things you need to know
When is the best time to go?
While you can climb April through October, July and August are generally the driest months. Keep in mind that the Pacific Northwest is famous for its rainfall. Also, depending on how you feel about climbing in the cold, sometimes you can climb year-round.
What's a typical itinerary?
You'll meet up with your guide, go over gear and beta, and then plan on what routes you want to ascend, or what techniques you want to focus on most, depending on your skill level and course.
What about group sizes?
Group sizes are usually between 1 – 3 people with one instructor. Also, remember that the costs decrease as the group grows, so it's the perfect opportunity to climb with friends and family.
What about bad weather?
While Squamish receives a fair amount of rain, it's usually on the lighter side. Of course, it can pour too. Be sure to ask your guiding service about their policies in the event bad weather disrupts your day climbing.
Getting there
Squamish is about an hour's drive north of Vancouver, BC.
Andrew Councell
IFMGA/AMGA Rock, Alpine and Ski Guide
IFMGA/AMGA Rock, Alpine and Ski Guide
Andrew Councell is an IFMGA guide and a member of the AMGA's National Instructor Te...
Kyle Dow
ACMG Apprentice Rock Guide
Kyle is the owner of Hedon Rock Tours and he's been climbing for 10 years throughou...
Altus Mountain Guides
Altus Mountain Guides
IFMGA/ACMG Certified Guides
Safety, experience, and an innate knowledge of the Whistler Blackcomb backcountry d...
In Squamish, climbing isn't just a hobby, it's a way of life
No matter your favored discipline, there's enough trad, sport, and bouldering options to keep any level of climber happy. Just ask the people who live there. It's not just the myriad of climbing objectives and bouldering problems that make Squamish a draw for visitors, the climbing scene and community is supportive and comprehensive. And hey, after a morning on the crags, you can go for a mountain bike ride on Squamish's equally revered singletrack.