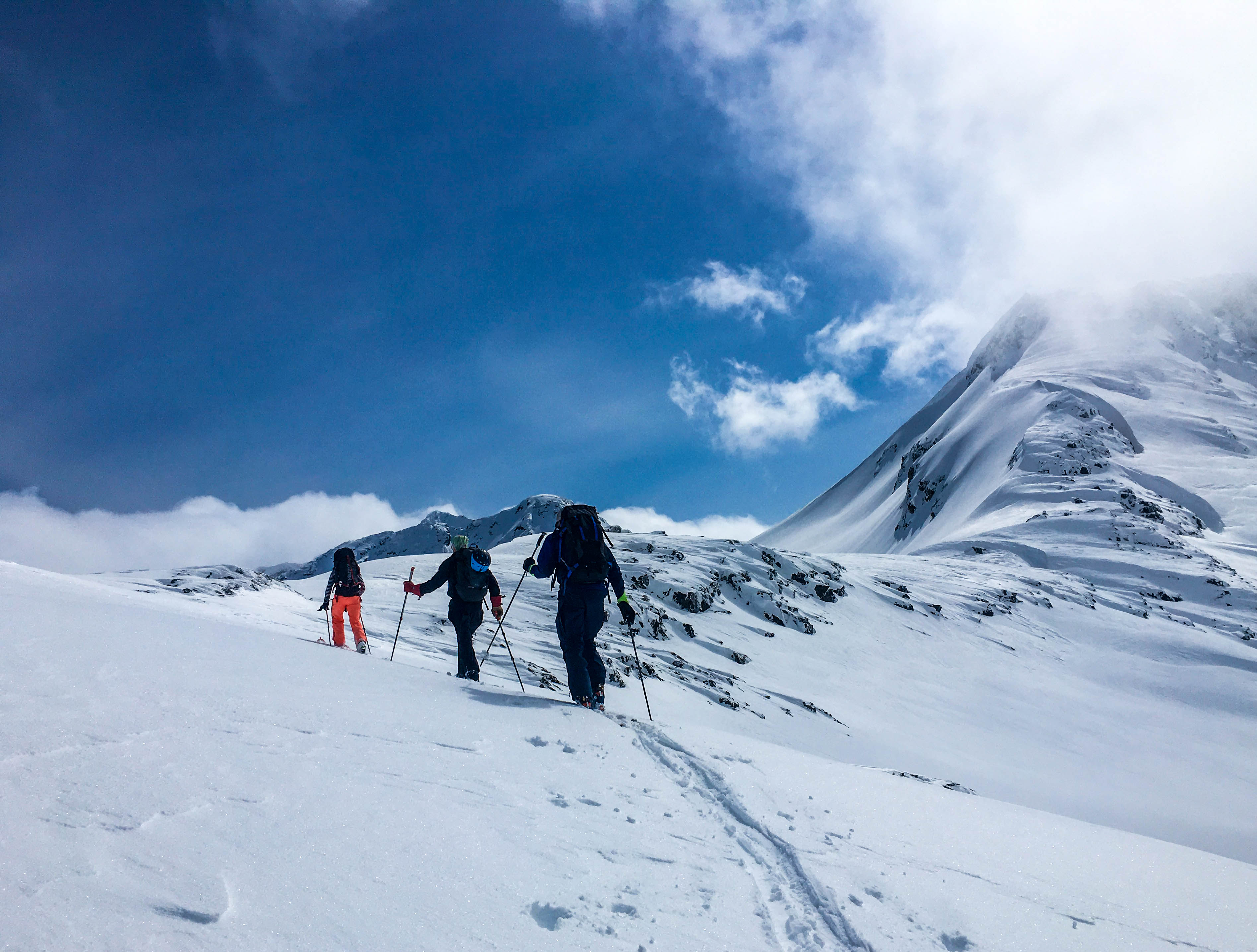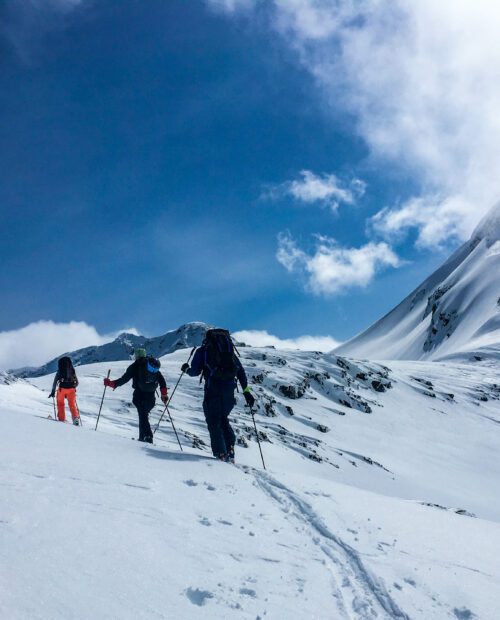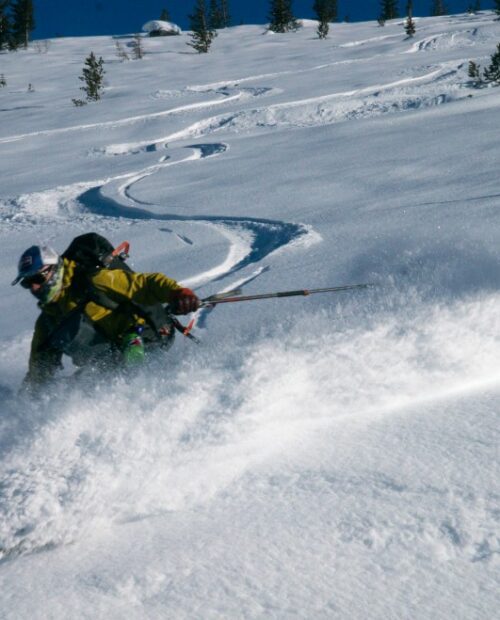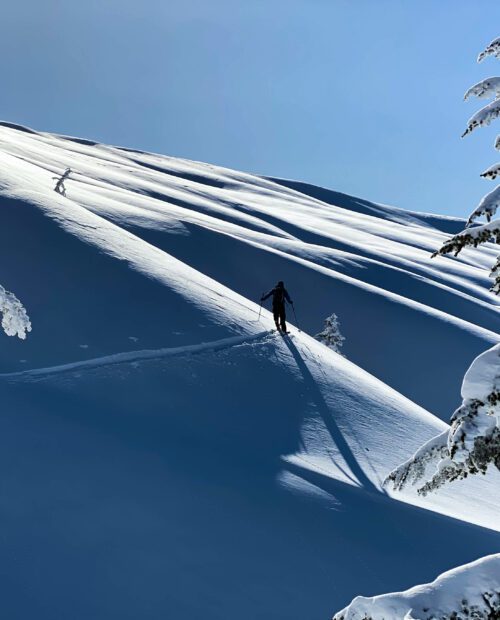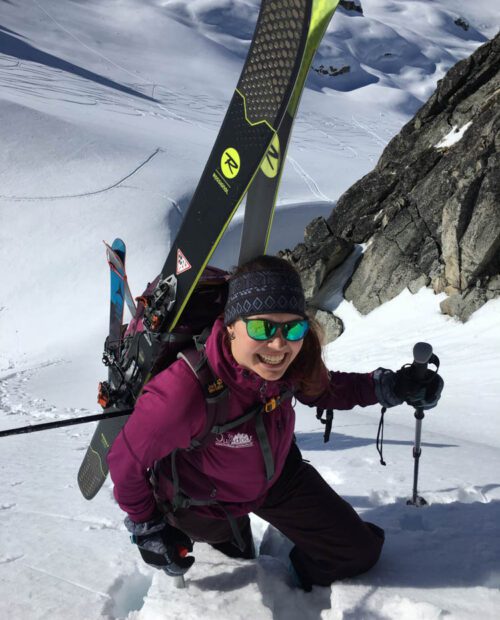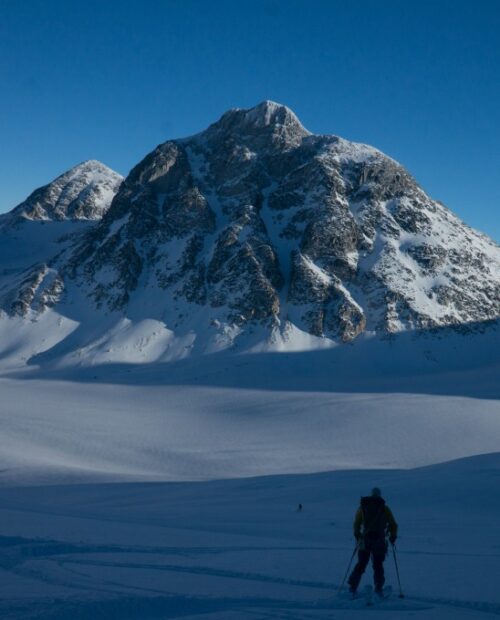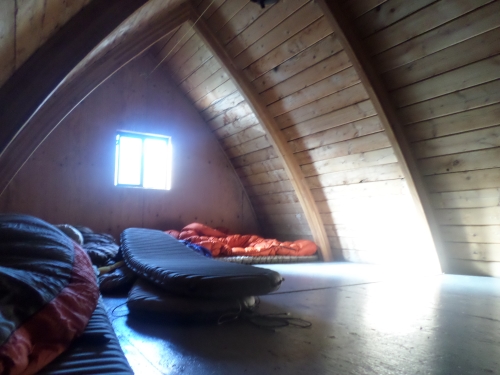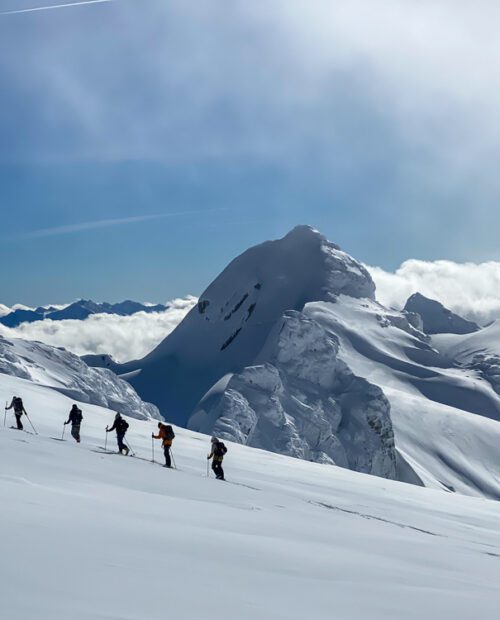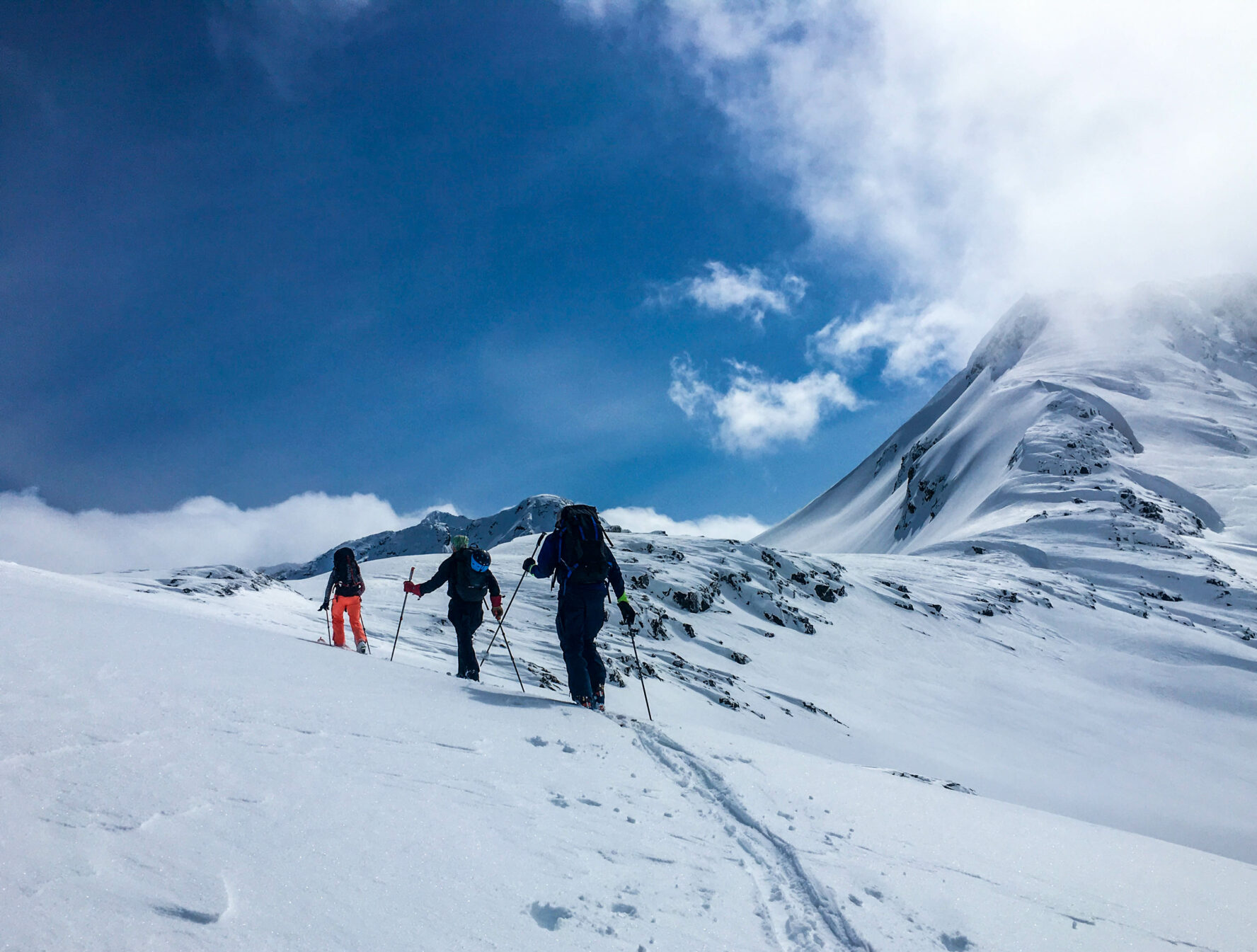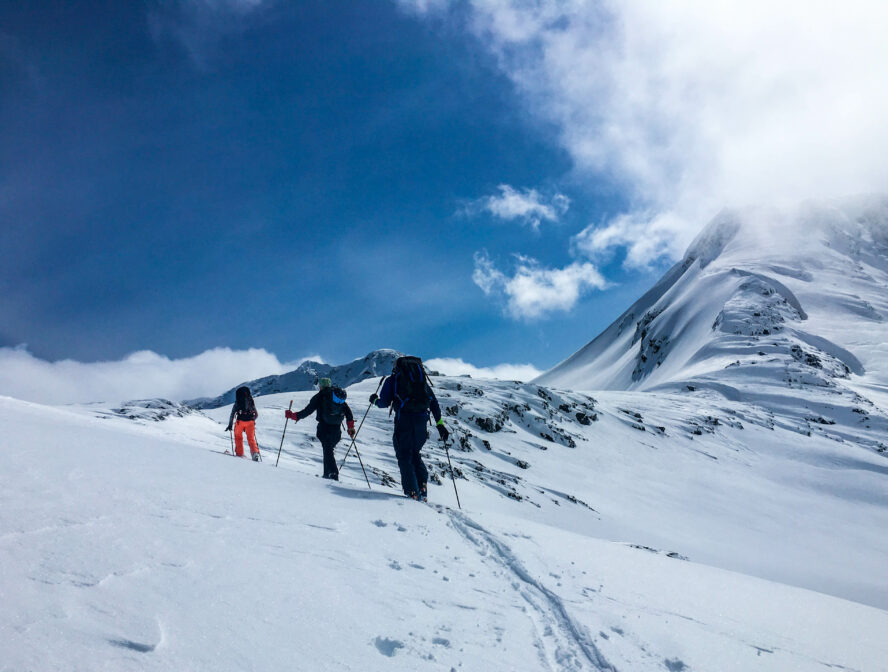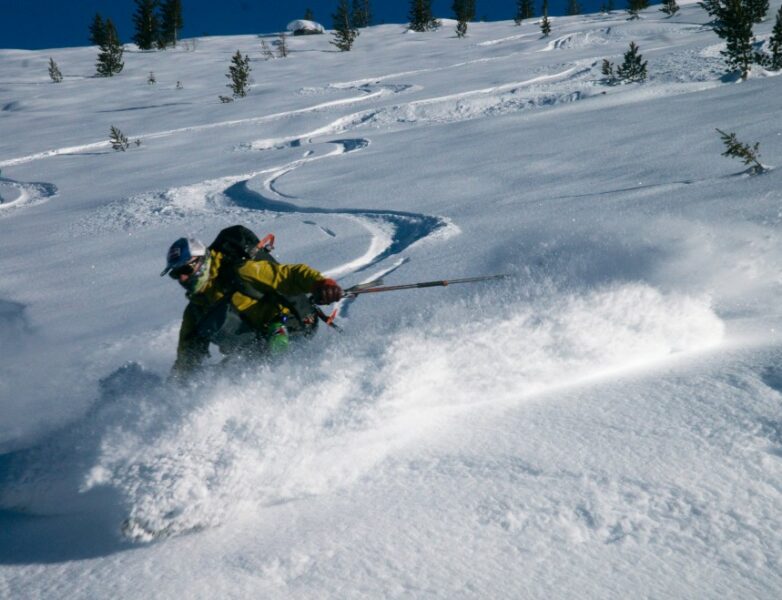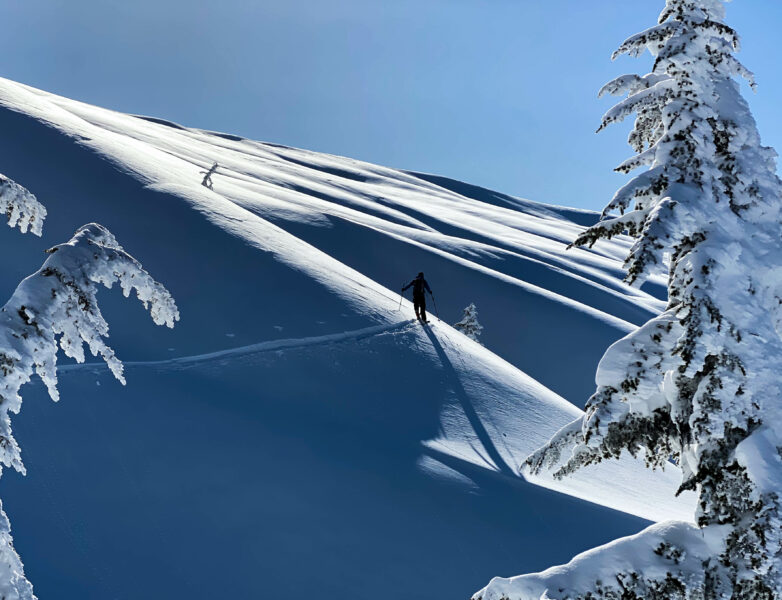 If you don't like your backcountry ski trips to feel like glamping, the Harrison Hut is your perfect barebones base with supreme access to some of the best ski powder in the world. Up in the Coast Mountains of British Columbia at the north end of the famed Pemberton Icefield, you'll swoop into this hard-to-reach gothic arch hut via a heli. Then the fun begins. Sitting at treeline (1725m), you have your choice between alpine ski touring on clear days and tree skiing when it's storming so you'll never have a lost day to the weather. And with four peaks over 2,300m right above the hut, there are epic ski descents and endless glacier runs. Taste the wilderness of the Coast Range and chase the powder!
Hard to find a ski base as remote as the Harrison Hut

Four peaks over 2,300m accessible right above the hut

Sitting at treeline means plenty of skiing options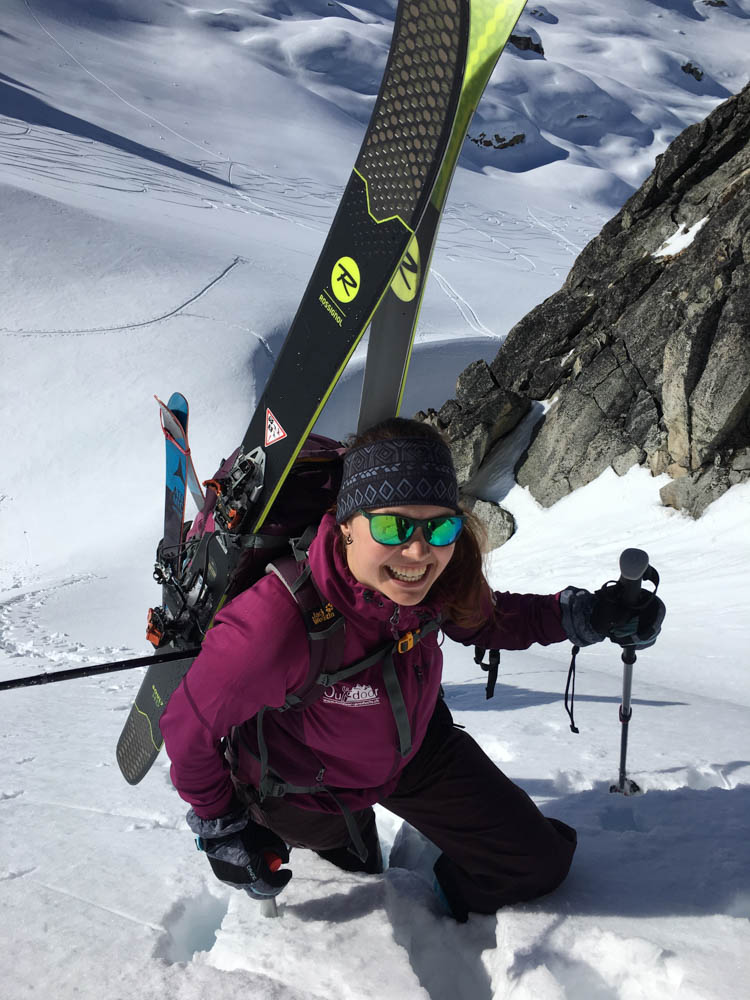 Itinerary
Just book this trip and you're all set for a reset. Away from the crowds and off the beaten tracks awaits the Harrison Hut at 1725m (5,659 feet). With the UBC Varsity Outdoor Club's remotest hut as your ski base, you'll reach the best spots of the Coast Mountains. Home to numerous glaciers and several peaks jutting above the clouds, the area hosts various terrain options waiting for you. Shred off-piste powder by day and go back to your hut by night for some great food and drinks with your new friends.
Meet your guide and fellow skiers at 7:30 am at the heliport in Whistler. You'll go through the briefing and logistics of the trip. Take a heli rade above trackless white expanse and arrive at your base—the Harrison Hut at 5,659 ft (1,725 m). Resting in a subalpine meadow at the northernmost part of the Pemberton Icefield, the A-Frame hut accommodates 15 people. It is quite simple with respect to amenities—it has a large loft for sleeping over a kitchen and dining area, but no running water, toilets or electricity. Along with your guide, you'll bring in some lights, a generator, firewood, and food. After you've had something to eat, head out touring for the afternoon!

Wake up at 7:30 am and head out the door to ski—rinse and repeat! Located at the north end of Pemberton Icefield, your base is ideally positioned for both alpine ski tours and tree skiing. The area is home to numerous glaciers and several peaks with incredible ski descents: Earth Peak, Three Stooges, Zygo Peak, and Frozen Boot Peak, all of them above right above the hut at 8,202 ft (2500 m). Your guides are there to assist you, whether you want to go for some new challenges or you want to polish up on your technique. The remote area around the Harrison Hut is the perfect backcountry ski location—you'll be above the clouds, overseeing snowy mountain tops, shredding powder, and laying first lines in it. Nights are spent at the hut, when you'll recharge your batteries.

Have breakfast at 7:30 and take in scenic views from the hut for the last time. After cleaning up the hut, pack up all your gear. A helicopter will pick you up and take you back to the Whistler heliport.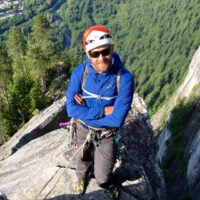 Monte Johnston
ACMG Ski Guide, ACMG Apprentice Alpine and Rock Guide
ACMG Ski Guide, ACMG Apprentice Alpine and Rock Guide
Monte is a ACMG Ski Guide, ACMG Apprentice Alpine and Rock guide based out of Squamish BC. He's climbed and skied all over the world but he settled in BC because of the easy access to amazing climbing and skiing.
View details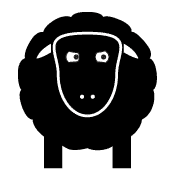 Black Sheep Adventure Sports
Black Sheep Adventure Sports
ACMG Certified Rock, Alpine & Ski Guides
ACMG Certified Rock, Alpine & Ski Guides
Black Sheep Adventures is a team of local ACMG Certified guides and experienced professionals but they're also a ton of fun and really enjoy what they do! Adventure is personal so you want a guide that will not only help keep you safe, but share the ex...
View details
Ashley Green
about
Black Sheep Adventure Sports
Monte is a great guide! Very knowledgeable, fun and safe. I would recommend him to anyone wanting to get out in the back country or rock climbing. He can teach you skills or just show you a great stress free time in the mountains!
Dan Dexter
about
Black Sheep Adventure Sports
Monte and Hayden led us on a 5 day ski touring trip and we had a great time. First off, they're very competent and I fully trusted that they were making safe/smart decisions throughout the trip. As guides they took us into some awesome zones and were extremely considerate of everyone's ski abilities and personal objectives. I'm already thinking about my next trip with Black Sheep.
Colin N
about
Black Sheep Adventure Sports
I have been on a number of backcountry ski/ski mountaineering trips with Monte & Black Sheep Adventure Sports over the past several years. These trips have included avalanche safety training (level 2), and multiple multi-day hut trips in some expert level terrain (such as the Tantalus range near Squamish, BC).
On all the trips Monte and his guides have displayed excellent professionalism, tuition, and decision making in the mountains.
In mixed ability groups, Monte will tailor the trip to all ability/fitness levels, ensuring everyone has a great time. Monte has also pushed me to tackle steeper terrain than I was used to skiing in the backcountry (both on the up and down).
I would not hesitate to go on more trips in Monte in future.
Adam Thompson
about
Black Sheep Adventure Sports
I've used Monte (head guide at Black Sheep) for 2 seasons now for backcountry ski-touring. He's very experienced, inspires confidence, and ensures you develop your skills as you go while feeling safe. He's also highly capable of finding fine powder lines, great views, and good company to ski with. Can't recommend him enough.
Ovi Van
about
Black Sheep Adventure Sports
I have done multiple instruction courses and guided trips with BlackSheep Adventure Sports over the past years, and can't praise Monte's professionalism and experience as a guide enough.
From rock climbing (sport, trad, multi-pitch), ice climbing, backcountry skiing/touring, crevasse rescue training, glacier travel and multiple adventures climbing mountains, Monte has been my trusted mentor on my journey to become an alpinist. During all the group courses and trips he still paid close attention to my individual development and risk tolerance, and he keeps pushing me to the next level, taking me places I'd never imagine I could go. We are already planning what training and trips we could do next.
He also brews a pretty decent alpine coffee, so that's a plus. 😉
Things to know
57hours is committed to providing safe outdoor adventure experiences. We require all guides using our platform to have a COVID-19 safety plan and to make the details of that plan accessible to travelers. In most cases, group sizes will be reduced, guides will avoid overcrowded locations, and other safety measures will be met depending on the location and activity.

We also expect clients to respect local regulations and take measures to protect themselves, guides and the communities they're traveling to. For more information on COVID-19 measures in Canada, please refer to British Columbia Centre for Disease Control.

Please contact us if you have any questions or require further information. We are happy to provide you with the most up-to-date information!

What you get in this adventure:

An experienced, ACMG-certified ski guide with extensive knowledge of the area
Five days of backcountry ski touring
Helicopter flights
Hut fees
Group safety equipment
Meals (except for lunch on day 1)
5% GST

What's not included:

Personal ski & safety equipment (transceiver, probe, shovel, etc.)
Transportation to the staging area
Accommodation in the valley
Alcoholic beverages
Personal hut equipment (sleeping bags, pads, etc.)
Technical backcountry ski touring equipment

To enjoy the backcountry skiing tour at the Harrison Hut, you need to have at least a moderate fitness level. The Harrison Hut adventure offers intermediate to expert levels of difficulty, which means that some previous backcountry skiing experience is required. There will be two guides on the trip and each one can team up with skiers on different levels. If you're intermediate, your expert guide will help you improve your skills and coach you when things get a bit more difficult. Don't worry if you're on an advanced to expert level, the terrain is challenging so you'll still have lots of objectives to tackle! For the latter level, you'll need to be in excellent physical shape.

To participate in the Harrison Hut backcountry skiing trip, you need to have at least some previous backcountry skiing experience. The levels for which this trip is tailored are intermediate to expert. Your guides will take care of the planning, oversee your technique and teach you how to manage the terrain. Whether on an intermediate or an expert level, you can be excited about some new challenges and polishing up your technique.

For technical backcountry ski and safety equipment, you will need to bring:

Touring skis or splitboard with skins
Touring boots and poles
Helmet
Ski and boot crampons
Glacier harness with two locking carabiners
Avalanche safety equipment (can be rented):

Digital, 3-antenna avalanche transceiver or beacon
Lightweight snow shovel and avalanche probe
Mountaineering axe

For the Harrison Hut, you will need to bring:

Comfortable clothing for lounging around the hut
Slippers
Alcoholic beverages (optional)
Sleeping bag (about 0 to -5 degree range)
Sleeping pad
Headlamp
Toiletries

For personal items, we recommend bringing:

20-30L ski pack
50L duffel
Sunglasses and ski goggles
Sun and lip cream
Face mask
Wind and waterproof shell jacket with hood (Gore-Tex recommended)
Ski pants (Gore-Tex recommended)
Down jacket or vest
Synthetic or wool base layers, underwear and socks
Mid-insulation fleece of puffy jacket
Warm outer puffy jacket
Toque (wool or synthetic)
Brimmed cap
Face warmer (scarf, neck tube, face mask, buff, etc.)
Light gloves and insulated gloves or mitts
One triple-action locking carabiner or two conventional locking carabiners
Repair kit and Leatherman for your equipment (can be shared between several people)
Water bottle and 1L of water
Thermos with a warm beverage — optional
Lunch for day one
First aid kit
Camera — optional

Keep in mind that no extra skis or baggage will be allowed over and above the ski level pack and 50L duffel weighing no more than 35 lbs (16 kg). Extra equipment may result in additional charges or exclusion from the trip.

All mandatory gear can be rented if you don't have your own. You can rent an avalanche safety pack (transceiver, probe, and shovel) with your guide for $30 a day or $100 a week.

Other mandatory gear is available to rent from the Escape Route in Whistler. Make sure to make plans on time.

Group sizes and pricing:

For this adventure, the max client-to-guide ratio is 4:1 with groups of 8 people. All prices are per person.
Cost is per person and it doesn't decrease as the group grows.

Ski touring at the Harrison Hut can be arranged for larger groups. Contact us to make arrangements.

Min. age requirements:

If you are older than 18, you're good to go.
Minors may be permitted to join tours on a case-by-case basis.

If your group has skiers under the age of 18, contact us prior to booking to make arrangements.

A $500 deposit is due upon Booking.  Final payments are due sixty (60) days prior to the departure date unless otherwise specified. Failure to make this final payment by the deadline will result in forfeiture of the trip and deposit. If booking a trip within 60 days of the departure date, full payment is due upon booking.

Deposits are non-refundable, but transferable at the discretion of your guiding company as long as the cancellation is made more than sixty (60) days prior to the trip or is initiated by your guiding company.

Cancellations to trips made less than thirty (30) calendar days prior to the departure date for any reason are non-refundable, but potentially transferable to another trip or date at the discretion of your guides. Any such transfers are subject to a 25% administrative fee and recovery of any sunk costs. No more than one transfer will be offered. Your guiding company will accept a substitute guest should you not be able to attend, provided they meet the skill level requirements for the trip. Your guiding company reserves the right to determine if the substitute guest meets these requirements. Any such substitutions are subject to a 10% administrative fee.

Your guides reserve the right to modify or cancel a trip at any time due to unfavorable weather conditions, injury/illness, or other reason without penalty. Clients will be notified as soon as possible and refunded less any sunk costs. If the weather doesn't permit flying into the hut/ lodge, the client would not be refunded for the day. However, the guides would still take clients skiing somewhere. On the other hand, if the weather doesn't permit leaving the lodge on schedule, the client would not be charged for the extra lodge day.

To get to Whistler, which is the starting point of your adventure, most people fly into Vancouver International Airport. From there, it's a two-hour drive to Whistler by car or with a shuttle service.

Once you meet your guide at the Whistler heliport, you can rent a car or other transportation to get to the staging area, where you will meet your guide.
Download backcountry skiing gear checklist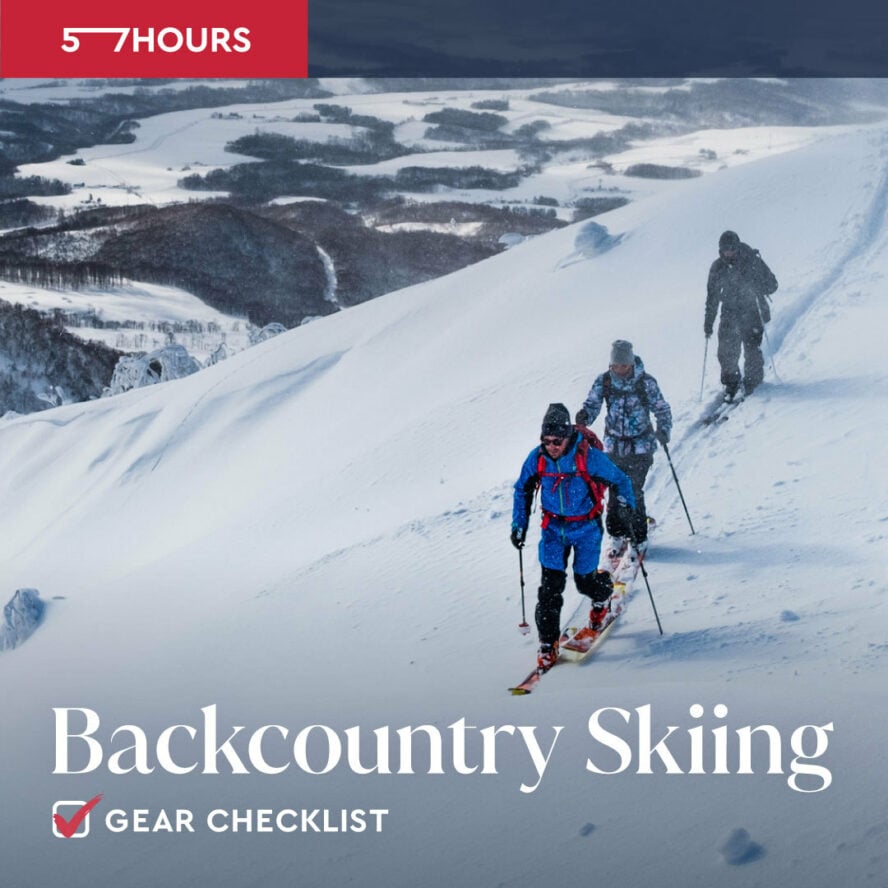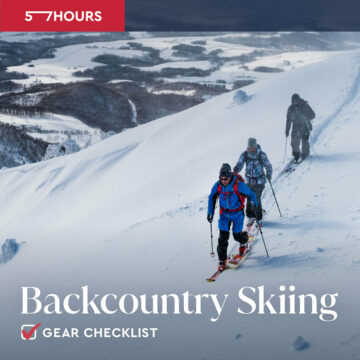 Prepare for the trip.
Brochure sent, check your inbox