Aspen | Colorado
AIARE Avalanche Companion Rescue in Aspen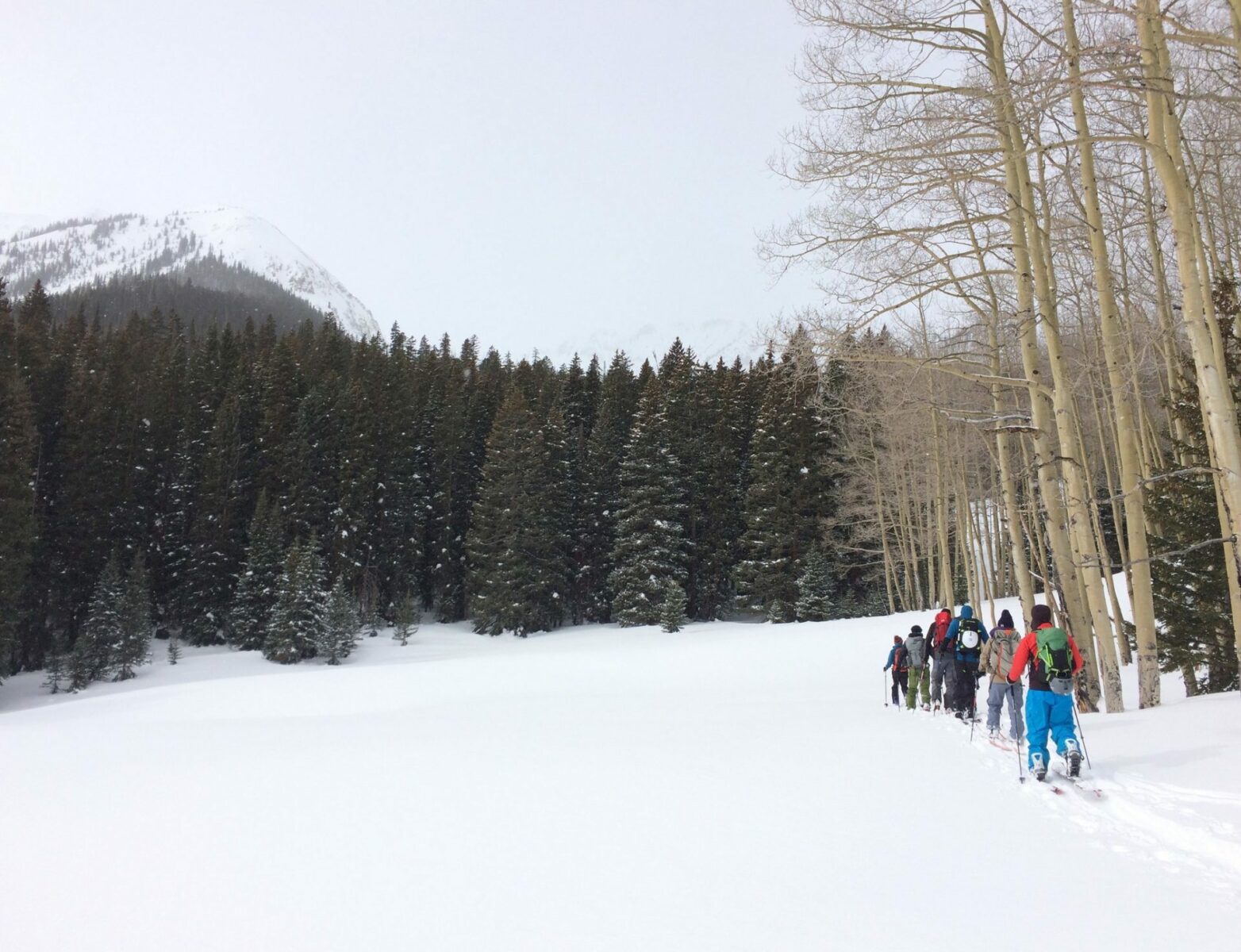 As the backcountry season approaches, brush up on your winter terrain skills with AIARE Avalanche Rescue. This is perfect for those who've taken AIARE Level 1 and are looking for a refresher, or for those looking to take their learning further with AIARE Level 2.  And you get to learn in Aspen.  Not bad, huh?
The American Institute for Avalanche Research and Education (AIARE) is the American standard that drives and informs the class curriculum. All of our guides are certified and will use their extensive experience when guiding each  participant.
AIARE Avalanche Rescue is a one-day stand alone course. We recommend all backcountry adventurers take it on an annual basis. It's always best to be current and aware of best practices in rescue techniques and gear.
Here's what to expect
Professional coaching on specific rescue skills is available for everyone taking the course
Everyone who completes the course will receive a rescue card with the date of completion
Helpful feedback during the course from peers and instructors during rescue scenarios
Returning participants will expand their skill set with advanced topics and realistic scenario practice to improve their skills
Here's what you'll learn
The basics of companion rescue – how to react and what to do if a member of your party is caught in an avalanche
How familiarize yourself with gear used in avalanche rescue
Each participant will set up a realistic scenario to practice an avalanche rescue response techniques
Class takers will improve their response skills
Who should take this course?
This course is for anyone considering traveling in avalanche terrain!
After this class you'll
Develop a plan for continuing practice. Safety first!
Have the opportunity to get feedback from instructors on rescue skills and any other questions you may have
Prerequisites for your avalanche rescue course
All participants should be comfortable traveling in snow under while carrying touring gear.
Things you need to know
What's included?
What you get in this adventure:
AIARE instructor/AMGA trained/certified ski guide
Use of avalanche beacon, shovel, probe & ski pack
AIARE dues ($15), AIARE field book ($29.95)
3% USFS land use surcharge
What's not included:
Personal skiing equipment (Alpine Touring (AT) ski, or snowboard equipment (available for demo at $15 discount)
Single ride lift tickets ($30 – often the instructors use Aspen Mountain to gain access to higher elevation snow which would require a lift ticket for a one time gondola ride)
Lunch/snack food