Sam shared:
Why you should go on a cycling tour of Shikoku Island
The highlights of the Shimanami Kaido, Japan's most iconic bike trail
The vibrant villages and delectable dishes you'll encounter
The gear and bike you'll need for the best possible ride
Pro tips on how to plan your trip there
Often overlooked by tourists, Shikoku houses the Shimanami Kaido, Japan's most legendary cycling path.
The smallest of Japan's major islands is a rider's wonderland hiding in plain view.
Whether you're into scenic coastal routes or challenging mountain climbs, Shikoku offers something for every rider — with plenty of Shinto temples & traditional villages to explore, fantastic food to enjoy, and steaming onsens to share a sake in.
Ready for a ride through the Land of the Rising Sun? If so, tune in to our FREE WEBINAR.
In an hour-long session, seasoned tour operator Sam Barclay will show you all the must-see spots and off-the-beaten-path trails Shikoku has to offer while sharing insider tips for finding the best food, rides, and scenery.
Webinar host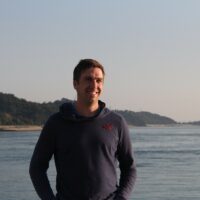 Sam Barclay
Co-founder of Hidden Japan Travel
Originally from the United Kingdom, Sam has called Shikoku home for the last 9 years. Inspired by their passion for nature and love of exploration, he and his co-founder Miho founded Hidden Japan Travel, a company specializing in tours to the remote, less touristy parts of Japan. Sam loves exploring rural Japan and knows how it feels to fall in love with these landscapes – and he delights in sharing that sensation with his clients.