From paved strolls to multi-day high-country expeditions, hiking in Yosemite National Park doesn't disappoint. The moment you enter the valley, the 3,000' granite walls dominate the skyline. John Muir was so taken by Yosemite Valley that he lobbied Congress for the act that would eventually create Yosemite National Park in 1890. The proliferation of climbing and backcountry exploration in the 1970s drew crowds and increased the popularity of visitation to Yosemite Valley, and today the park sees an average of four million visitors each year. Hiking terrain ranges from open meadows, granite peaks, deciduous and conifer forests, and everything in between.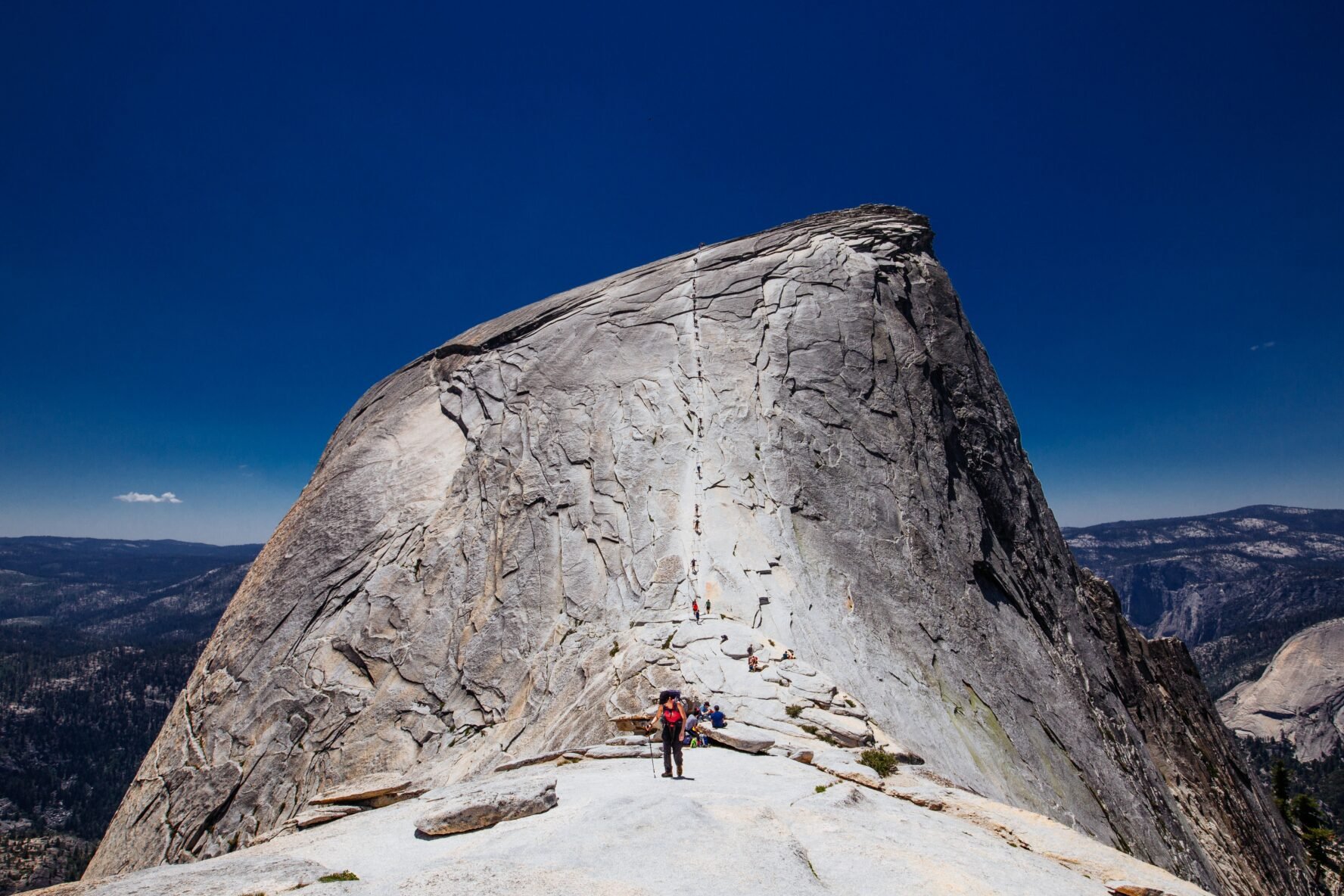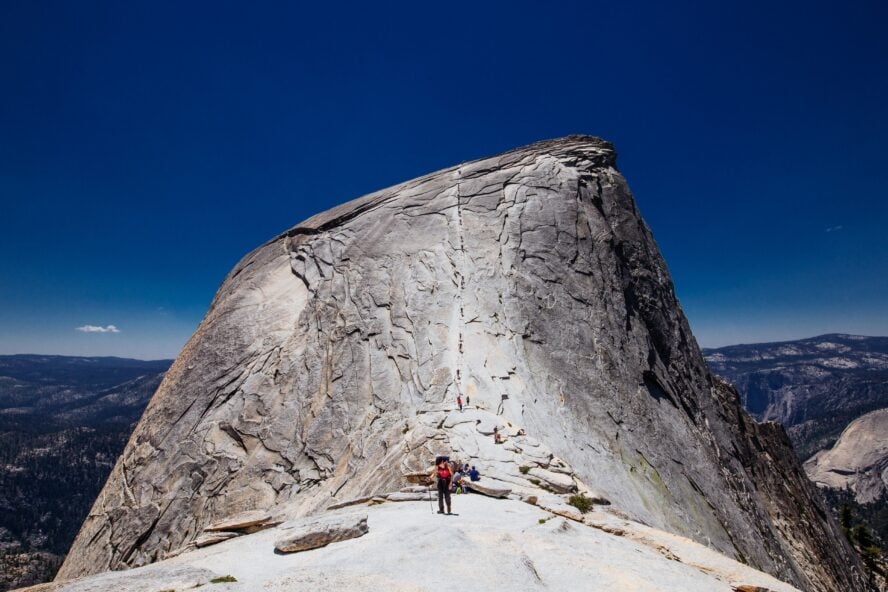 Plan ahead for hiking in Yosemite
Plan your visit and routes before heading to Yosemite. My father and I started planning our six-day backpacking trip an entire year before we departed. For hiking in Yosemite,
backcountry permits
are required for overnight stays, and even staying in the tent cabins or other accommodations in the valley require advance booking. We knew we wanted to hike Half Dome, which also required a
separate permit
, and planning the campsites and permitting was logistically challenging. Even with all of our planning, we ended up with only one out of three itineraries working out, so be sure to have a backup plan (or two) when you plan a Yosemite backcountry trip.
Scaling the Half Dome cables is a must do
Some of the most famous and worthwhile hikes include scaling the cables Half Dome (not for the faint of heart), or hiking the steep ascent to the top of Upper Yosemite Falls. Hikers looking for overnighters or longer backcountry treks should begin exploring the Tuolumne Meadows area as a classic launch point. Note that bear canisters are required for all backcountry travel.