For clients who like to spice up their time on the track by flying over the occasional gap and hitting big drops along the way, Verbier is the place to go. This brilliant bike park surrounded by some of the highest peaks in the Alps—including stunning panoramic views of Mont Blanc—holds endless possibilities for top-of-the-line riding for all skill levels. There are activities to be found here throughout the year, including hiking, rafting, paragliding, golfing, and skiing—plus riding for all levels from intro summer camps for kids to the ultra competitive.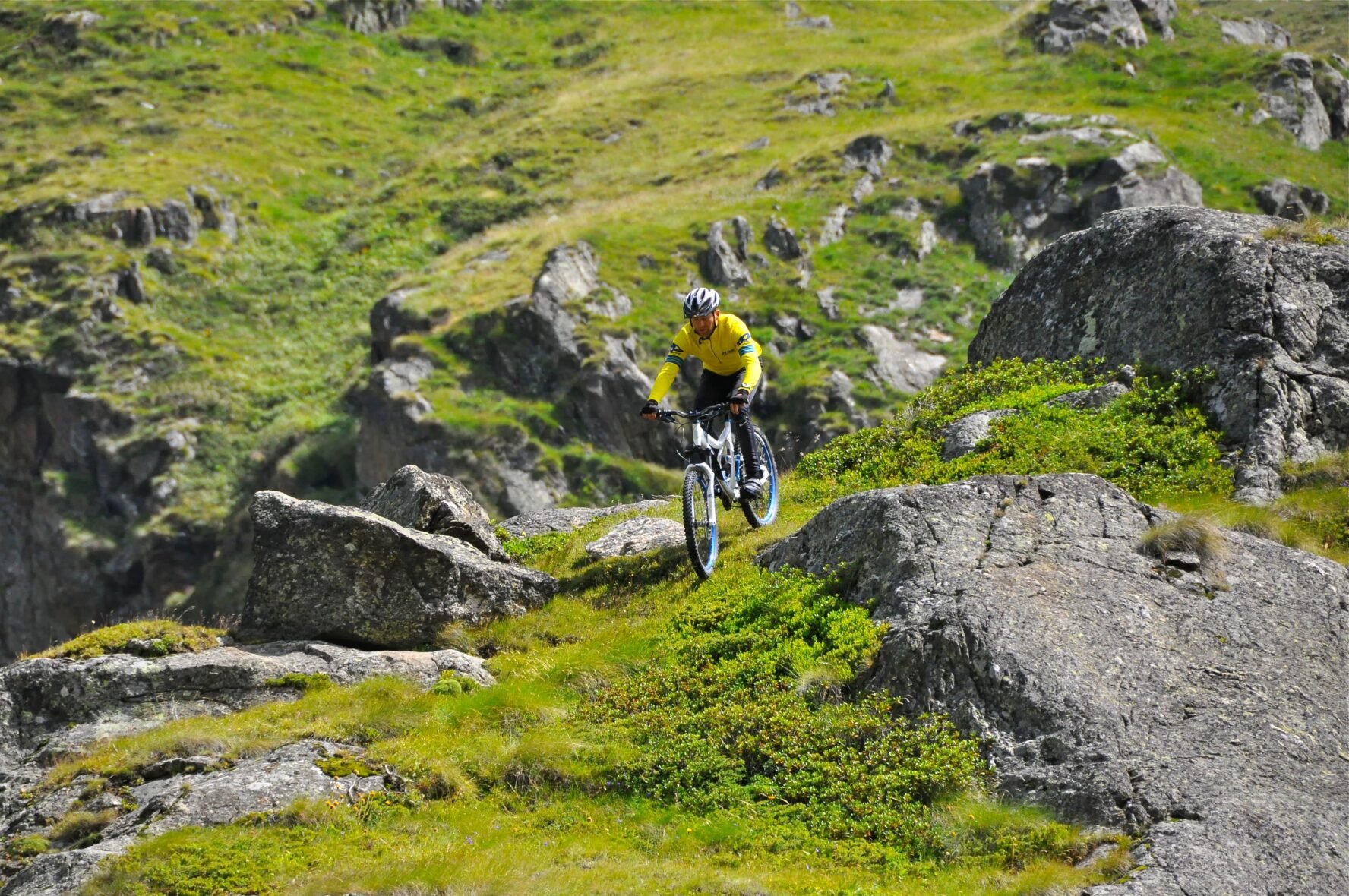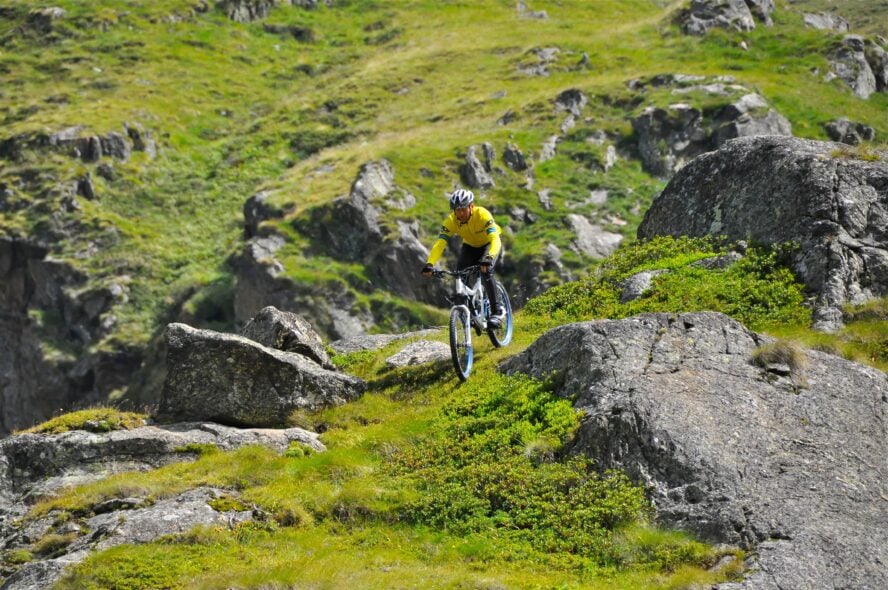 Done with your ride? Take a lift and go for another!
Now, how do you take a diverse bike park—with trails spread across flowy alpine meadows reminiscent of the mountain biking in Colorado, pine forests, quaint mountain villages and rocky ridgelines—and make it even better? Well, you give it an awesome lift system that goes as high as 3,300 meters (10,800 feet).
This means that you can spend hours and hours in Verbier riding like the wind without ever having to worry about how you're going to get back or reach the next trail. Just hop on a lift (which offers an amazing 360-degree view of the area, mind you) and off you go to explore over 400 km (248 miles) of classic routes, including the Tour du Val de Bagnes and Tour des Combins.