Offering a bit of everything – moderate terrain, steep chutes, snowmobile access, and easy approaches – Vail Pass is one of the best backcountry skiing destinations in the West. Combine the backcountry with world-class resort skiing at Vail, Copper Mountain, Breckenridge, Keystone, or A-Basin for an epic weekend in the mountains.
The Vail Pass summit reaches 10,662', and its recreation area is a massive 55,000 acres. So, while the area is heavily trafficked, it is also huge. The north/east side of the pass is for non-motorized traffic, while the south/west side allows for snowmobiles, in addition to human-powered and cat skiing. Check out this Vail Pass brochure and map for more info.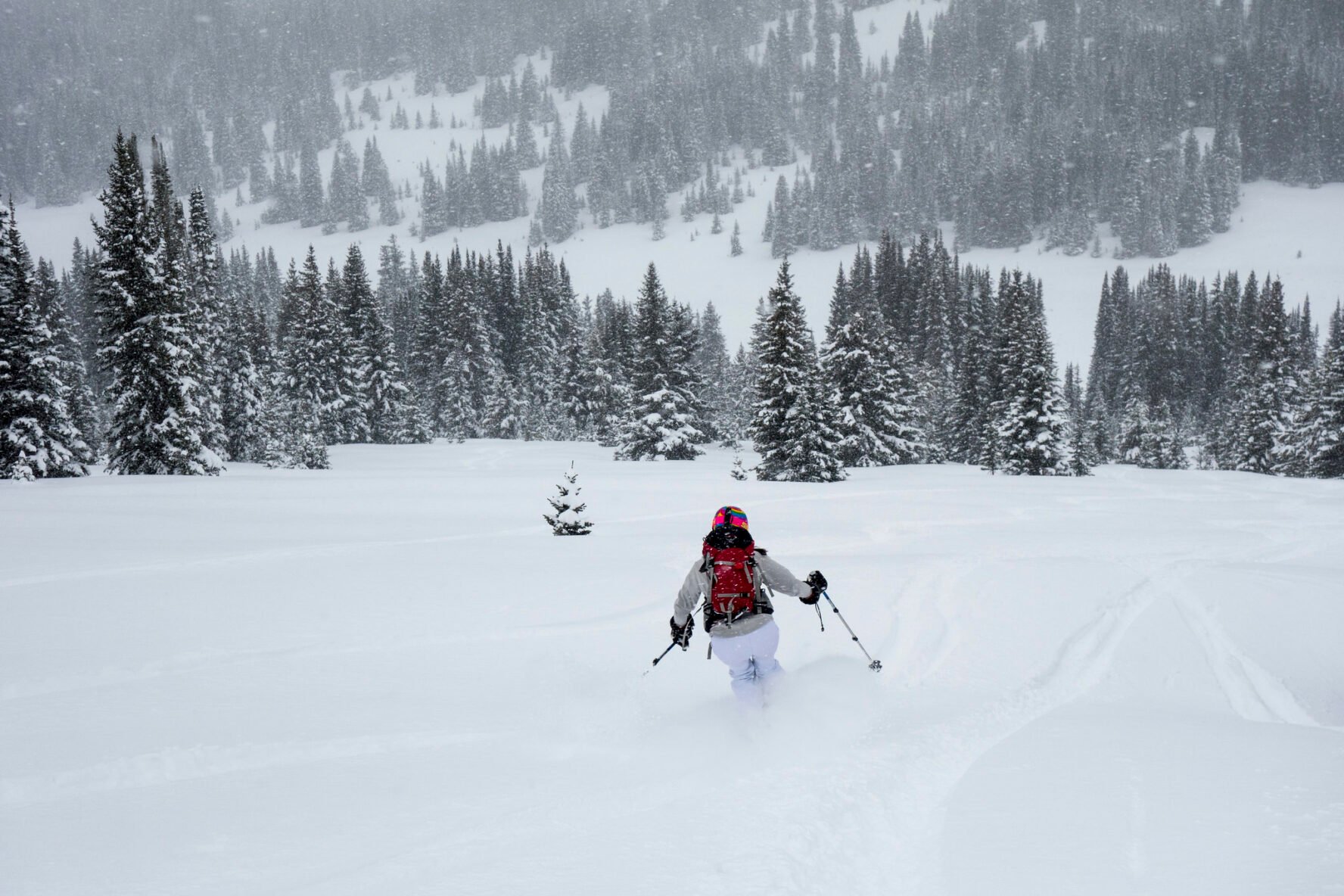 Beginner Routes in Vail Pass
If you're a beginner to backcountry skiing in Colorado, Vail Pass is a great place to earn your stripes. There's quick and easy access to the goods on Uneva Peak on the north side of I-70. The terrain here offers mellow lines and gentle slopes in the Hippy Trees and on the Dog Run. On the other side of the highway, it's quite a bit busier, but a cat/sled road makes easy skinning towards moderate terrain in/around Ptarmigan.
Vail Pass Offers Routes for More Experienced Backcountry Skiers
Looking for something a little more challenging? Look on the southside of the Pass beyond Ptarmigan Hill and consider dropping in on the varied terrain of Boss Basin and, of course, Avalanche Bowl – an appropriately named feature which has unfortunately seen at least a couple fatalities.
If you find yourself on the northside at Uneva, the east-side chutes are steep and challenging if you're looking for bigger angles and even bigger terrain. Avalanches are a real hazard in any of the steep terrains—know how to manage this hazard yourself, or hire a guide.